Upcoming Events

---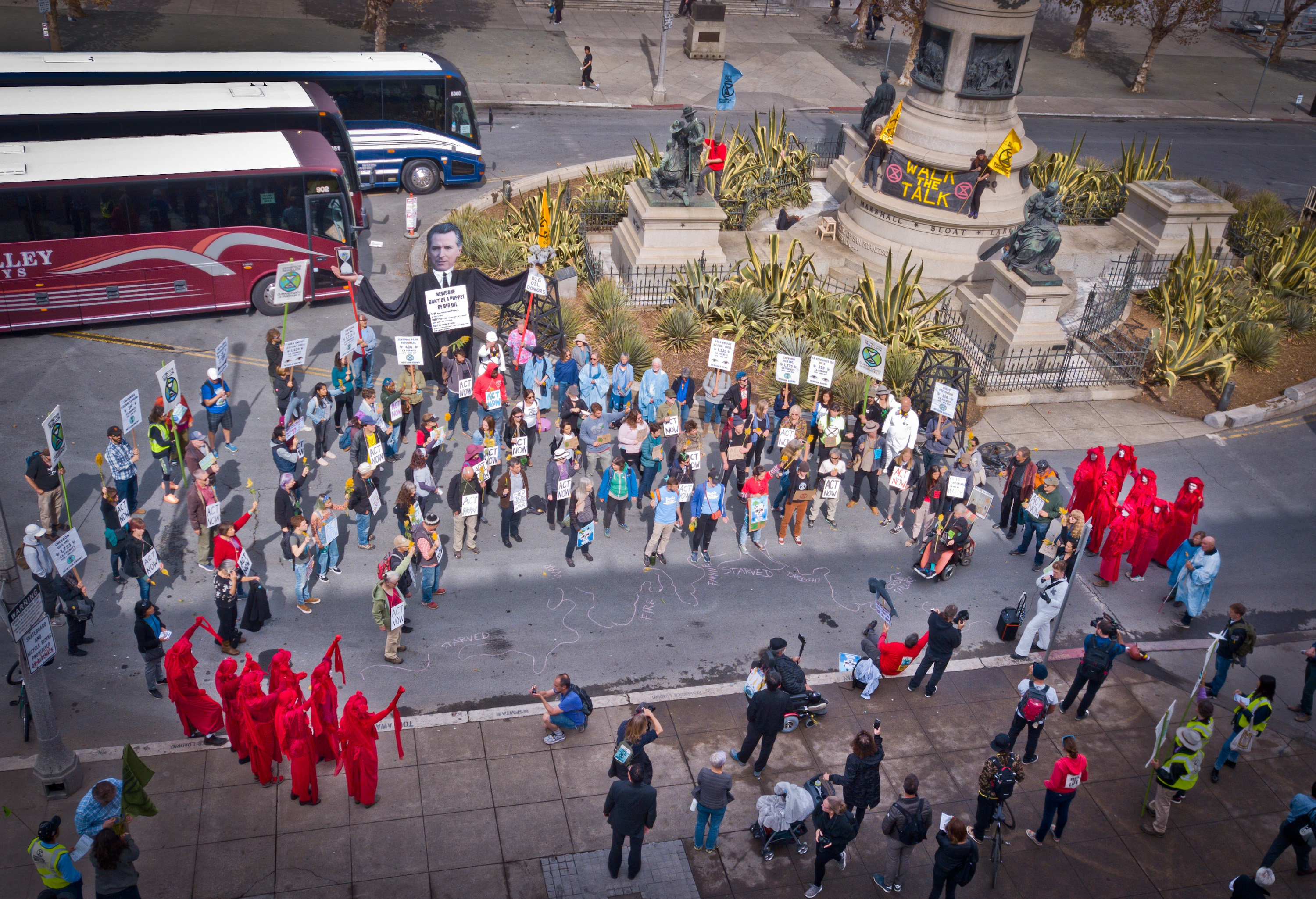 Location: South Berkeley Senior Center 2939 Ellis St., Berkeley
Time: 1/19/2020, 2-4pm
Greetings, Rebels!
You've heard about it. You've talked about it. And now is your chance to do something about it!
That's right: it's time to Awaken and Unify!
On Sunday, January 19, 2020, the Awaken and Unify affinity group will be holding a general planning meeting where you can learn more about and help organize the April 22nd "Awaken and Unify People's Assembly" for Earth Day 50.
Mark your calendars! Let's put XR's third demand into action!
This is a time to gather people from different areas/groups who, on the face of it, may seem to be part of disparate movements and causes and join together to "awaken" and "unify" to a common purpose. We will work to create a deep social change to make a better way to live together in symbiosis on this little blue planet. A people's assembly is one of the goals of what we will be working towards.
We have an event posted here if you'd like to RSVP or invite friends.
Recent Events

---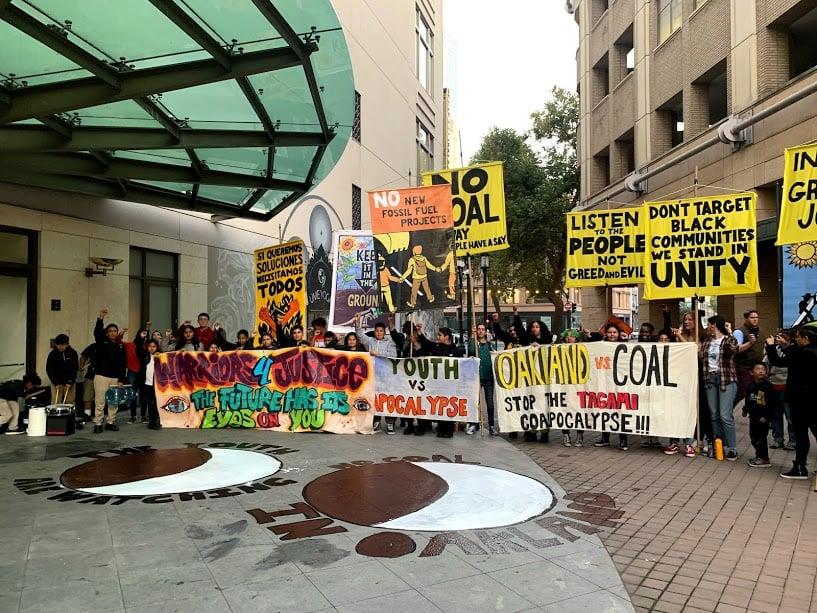 Join Oakland youth for a community Resilient Village to raise awareness on climate resilience and how youth can stand up for climate justice, with hands-on workshops on herbal making, civic engagement, art, water catchment, live art making, youth performances, an open mic, and more. This event will provide youth with strategies for addressing climate change within their families and communities and ways to work for climate justice on a local and global scale.
This action is youth led and co-hosted by YVA, Mycelium Youth Network, Planting Justice and others.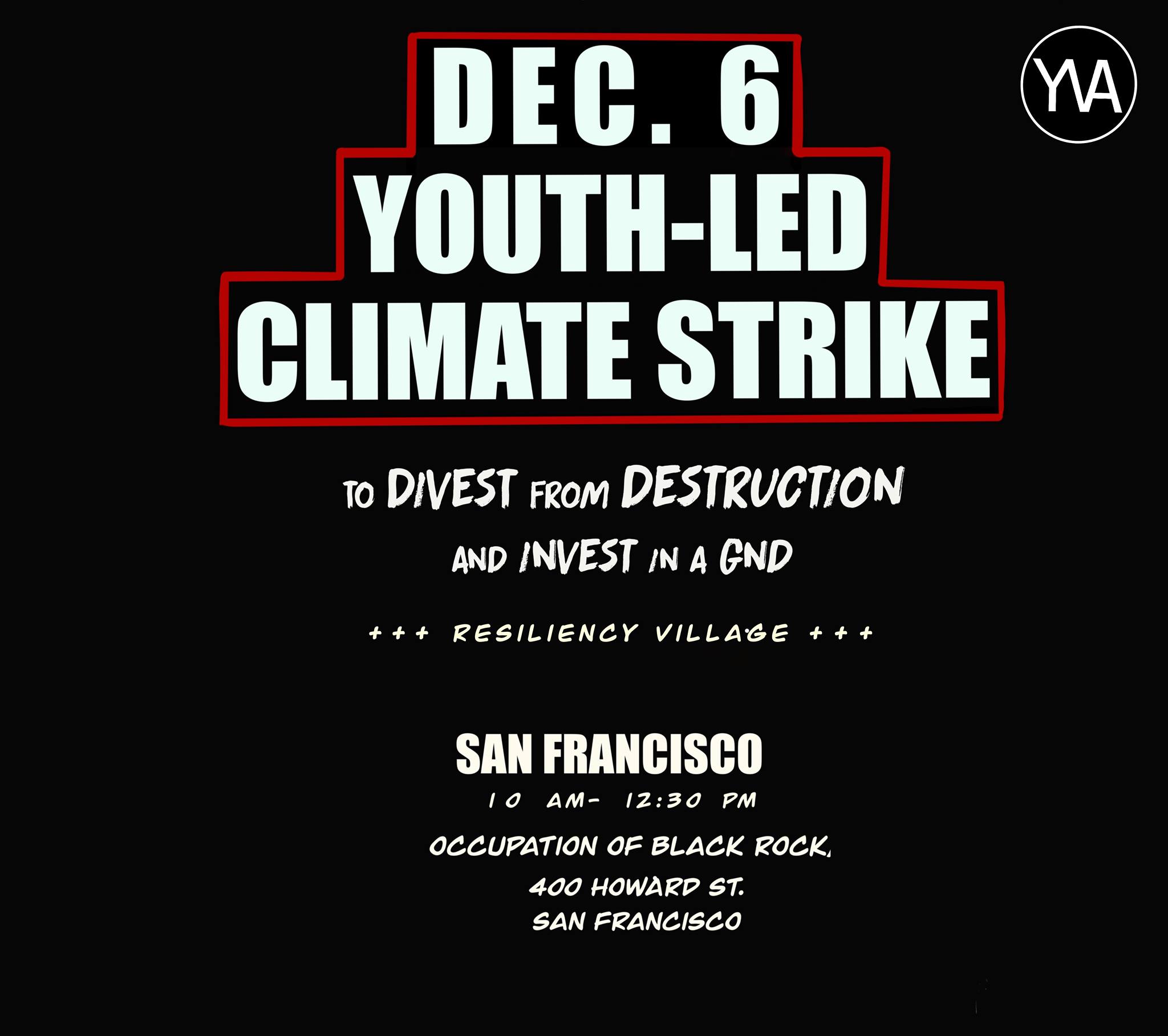 Location: BlackRock 400 Howard St. San Francisco 94105
Time: 12/6, 10am-1:30pm
On December 6th, youth and allies call for an occupation at BlackRock, an invest firm that is the world's largest monetary backer of fossil fuel companies, Amazon deforestation and one of the largest investors in private prison corporations.
We demand that BlackRock immediately divest from fossil fuels, rainforest destruction and private prisons that hold migrant kids, families and adults.
We demand that our business leaders and elected officials support this divestment from destruction and invest in a Green New Deal in order to create jobs in renewable energy and ecological restoration.
Youth will be leading a speak out and demonstrating resilience in the face this destruction.
At 12:30pm, we will march to a congressional official's office to demand they take action to save our future.
---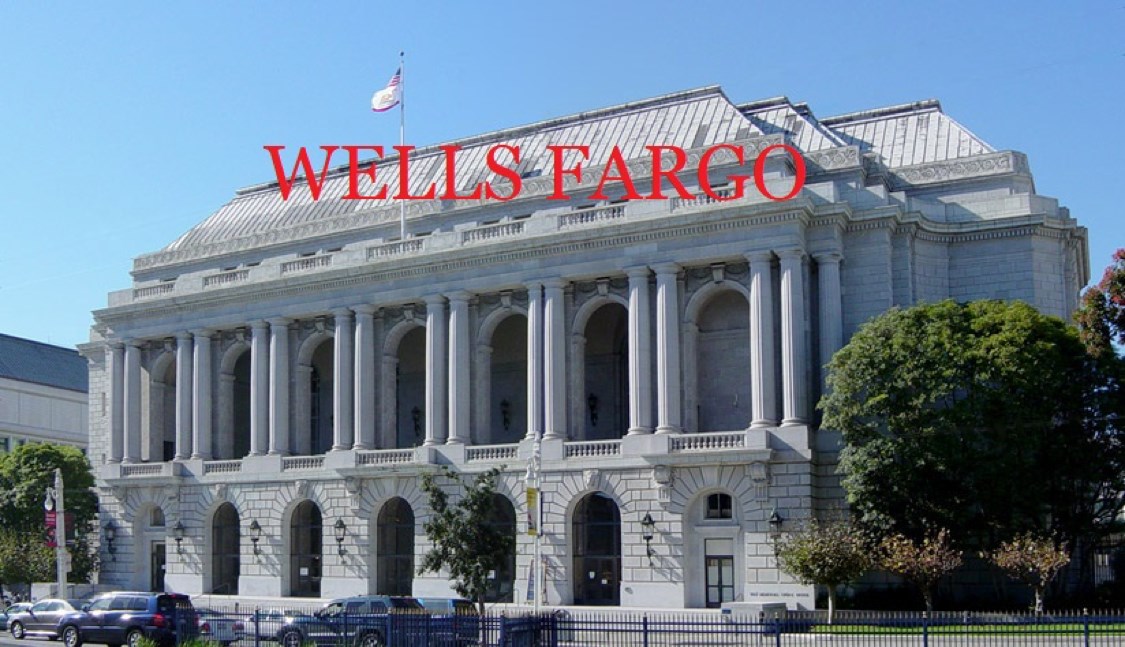 Join Extinction Rebellion SF Bay Area as we stage XR's version of the Evening Prayer from the opera, Hansel and Gretel, outside of the Opera House. This event will take place between 7:00 PM and 7:30 PM, when the entire opera will be presented inside by the SF Opera.
Wells Fargo is the season sponsor of the SF Opera. Wells Fargo is the largest financier of the fracking industry, and the second-largest financier of the fossil fuel industry in the world. This year the Royal Shakespeare Company in the UK is cutting its ties to their sponsor, BP, after school children threatened a boycott. A similar outcome in San Francisco would be one small step in combating climate chaos.
This is an open action. Anyone moved to participate is welcome to join us as we listen to the singers tell us about getting pushed into the oven of climate chaos.

Join Extinction Rebellion.
Rebel for life.
Extinction Rebellion is a 100% non-violent civil disobedience movement aimed at nothing less than radical system change. Our rebellion is fueled by our love for humanity and for all life on earth.