Announcements

---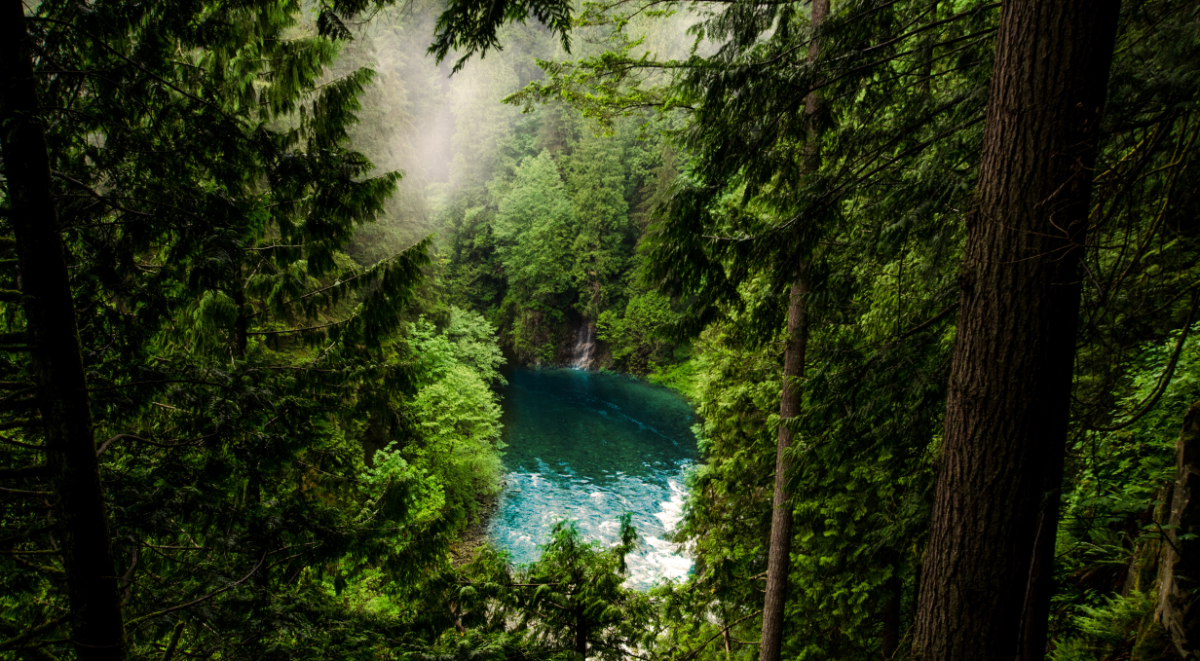 Dear Community,
The Extinction Rebellion San Francisco Bay Chapter is sending love to those across the world impacted by COVID-19 and their families. These times call for strengthened resilience and mutual aid. This is a global crisis, which, similar to the deadly crisis of climate change, requires a global response at individual, family, community, city, region, state, country and international levels. We have the responsibility to take personal accountability for our actions by staying at home to limit cross-contamination risk, as well as the opportunity to create resilient social structures and mutual aid infrastructure that we can continue to grow to address the climate crisis (mortality rate of 80% of all life on earth on our current trajectory). Stay tuned via our email list (sign up here) and facebook page for ways to participate in the movement while you are staying safe at home.
---
Featured Events

---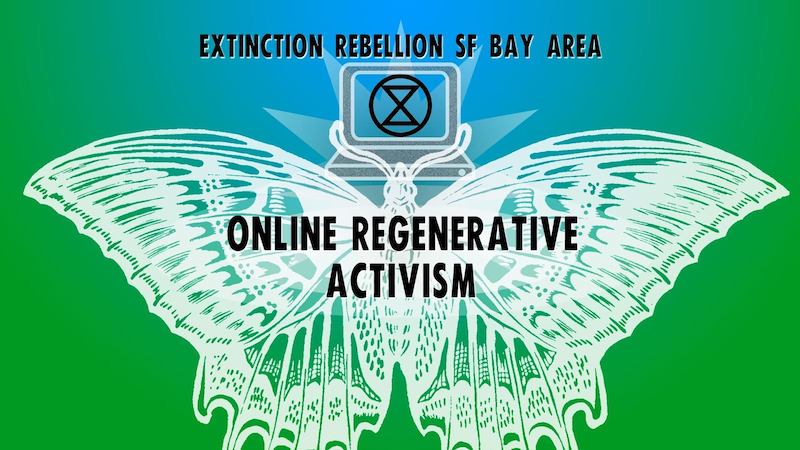 Location: Zoom Video Call
Time: 12:00 - 1:00 pm
Facebook Event: https://www.facebook.com/events/214741993109139/

We are in extraordinary times, but this is still a good time to spread messages of hope, empowerment, support, compassion, empathy and ACTION. Join us on Fridays for some connection and activism.
---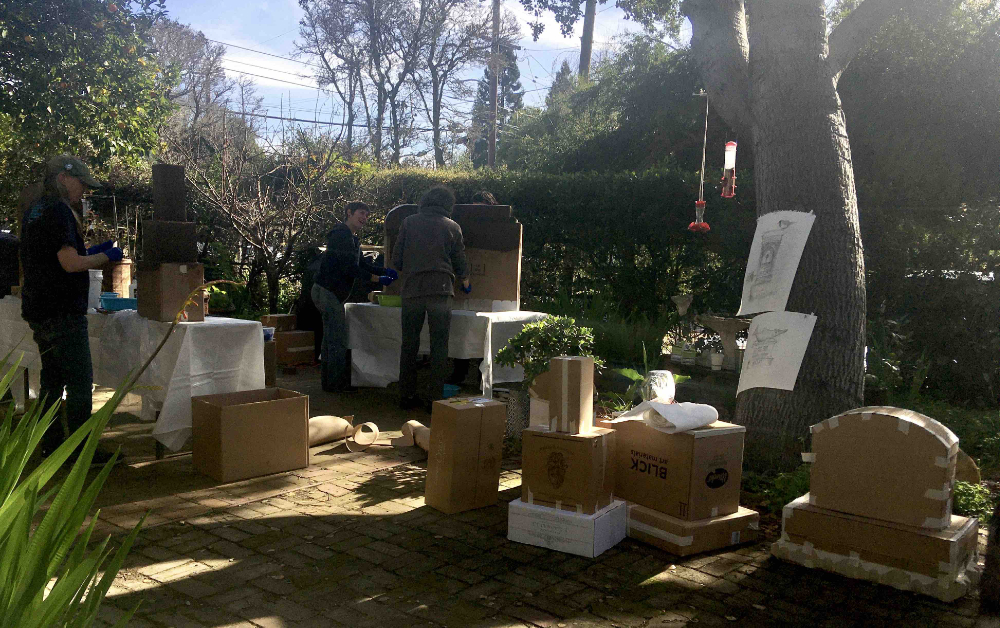 Location: 5809 Ayala Ave in north Oakland
Time: 12:00 - 5:00 pm
Facebook Event: https://www.facebook.com/events/1483052838522003/

The R.I.P. Affinity Group emerged as a way to mourn the loss of species diversity in this 6th great extinction we are living through. We invite you to join us in building a paper mache tombstone of an extinct animal of your choice (link here) that will be used in direct actions related to the climate crisis.
---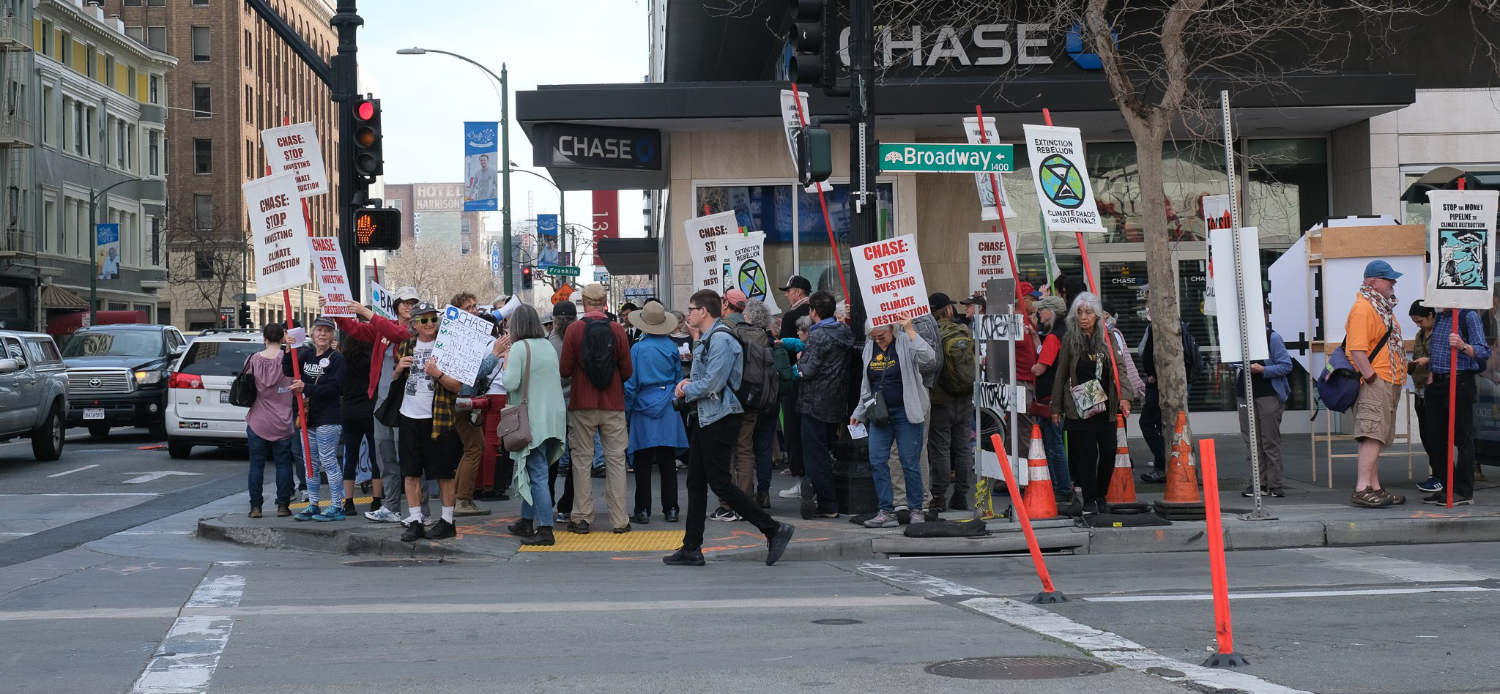 Location: Zoom Video Call
Time: 1:00 - 3:00 pm
RSVP: https://actionnetwork.org/events/stop-the-money-pipeline-chase-marchapril-planning-meeting

Come help us plan the next actions for Extinction Rebellion San Francisco Bay Area and allies' ongoing Stop The Money Pipeline @Chase campaign, in solidarity with the national StopTheMoneyPipeline campaign started by 350.org. We will meet online using the Zoom video chat platform, to work on April 4/23 action planning. We may also spend some time talking about March action planning.

Join Extinction Rebellion.
Rebel for life.
Extinction Rebellion is a 100% non-violent civil disobedience movement aimed at nothing less than radical system change. Our rebellion is fueled by our love for humanity and for all life on earth.