Extinction Rebellion is a global nonviolent movement to compel the world to address the climate and ecological emergency.
GET INVOLVED
Events

---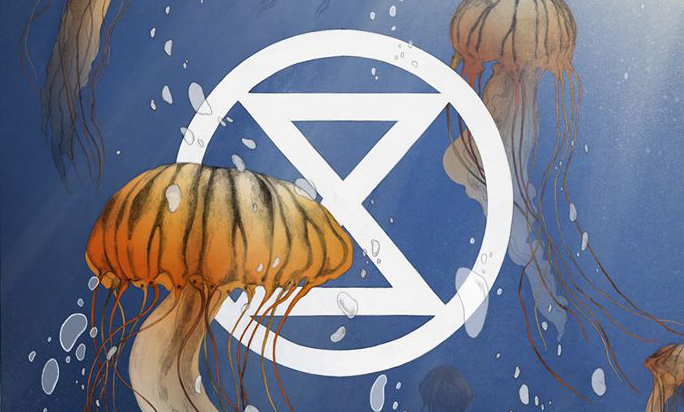 Extinction Rebellion is made up of everyday people from all walks of life, united by shared passion to work towards a livable planet for all. Come to one of our Orientation meetings to learn more about the climate crisis, ways to get involved to shift the tide, and how XRSFBAY works. All are welcome. Sign up here for Friday sessions every other week.
You can also check our facebook events page for info on upcoming Orientation Calls, and make sure to join our email list to keep in touch.
Image by: Charlotte Götze
---
News

---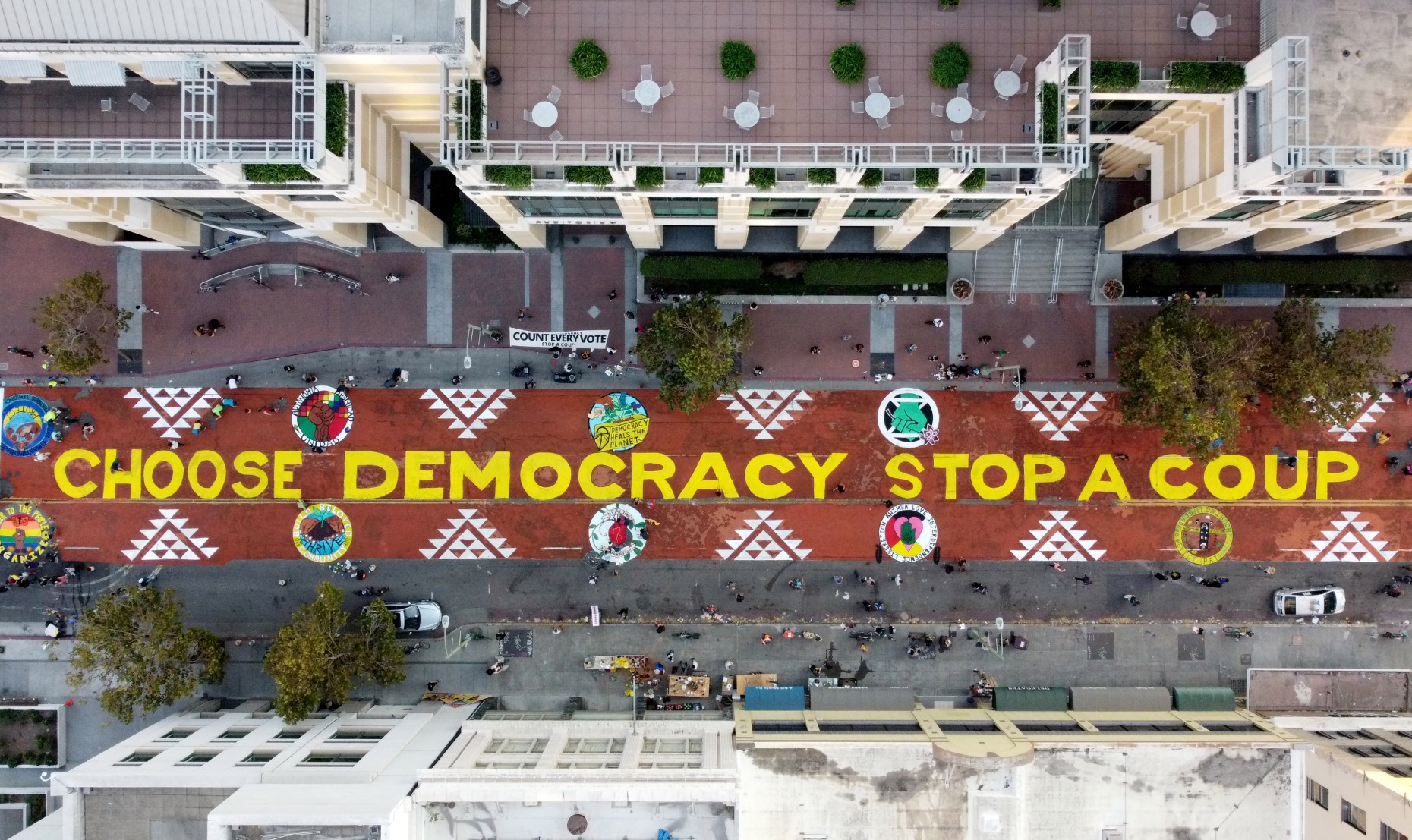 On Thursday, October 29th hundreds of artists got together to paint 14th Street in downtown Oakland with the message "CHOOSE DEMOCRACY STOP A COUP".
Drone photograph: Emanuel Desousa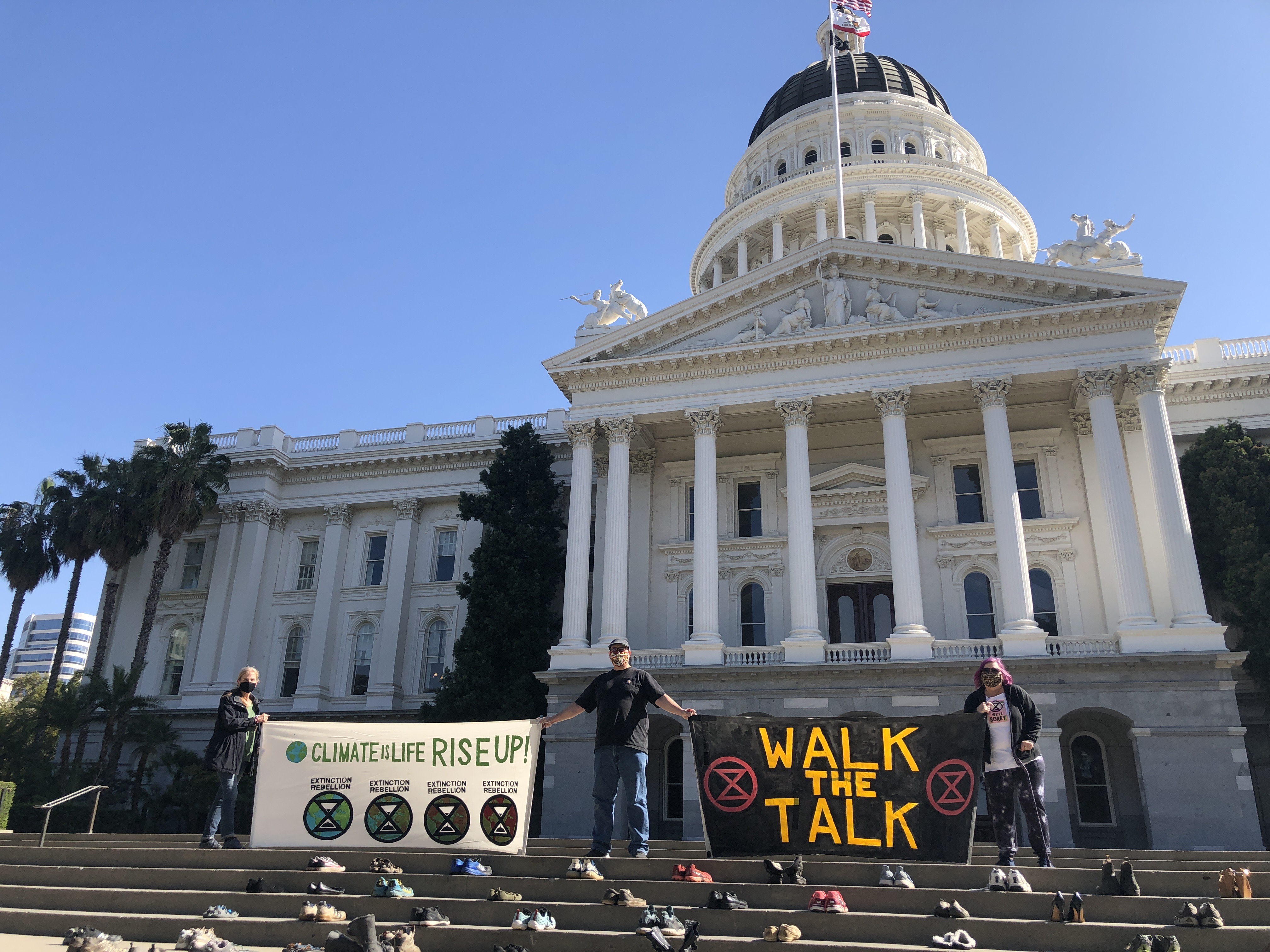 A protest art installation to bring attention to the lethality of greed; express our grief over the true costs of fossil fuel extraction and our rage at elected state representatives (Gov. Newsom et al) who continue to pander to the fossil fuel industry.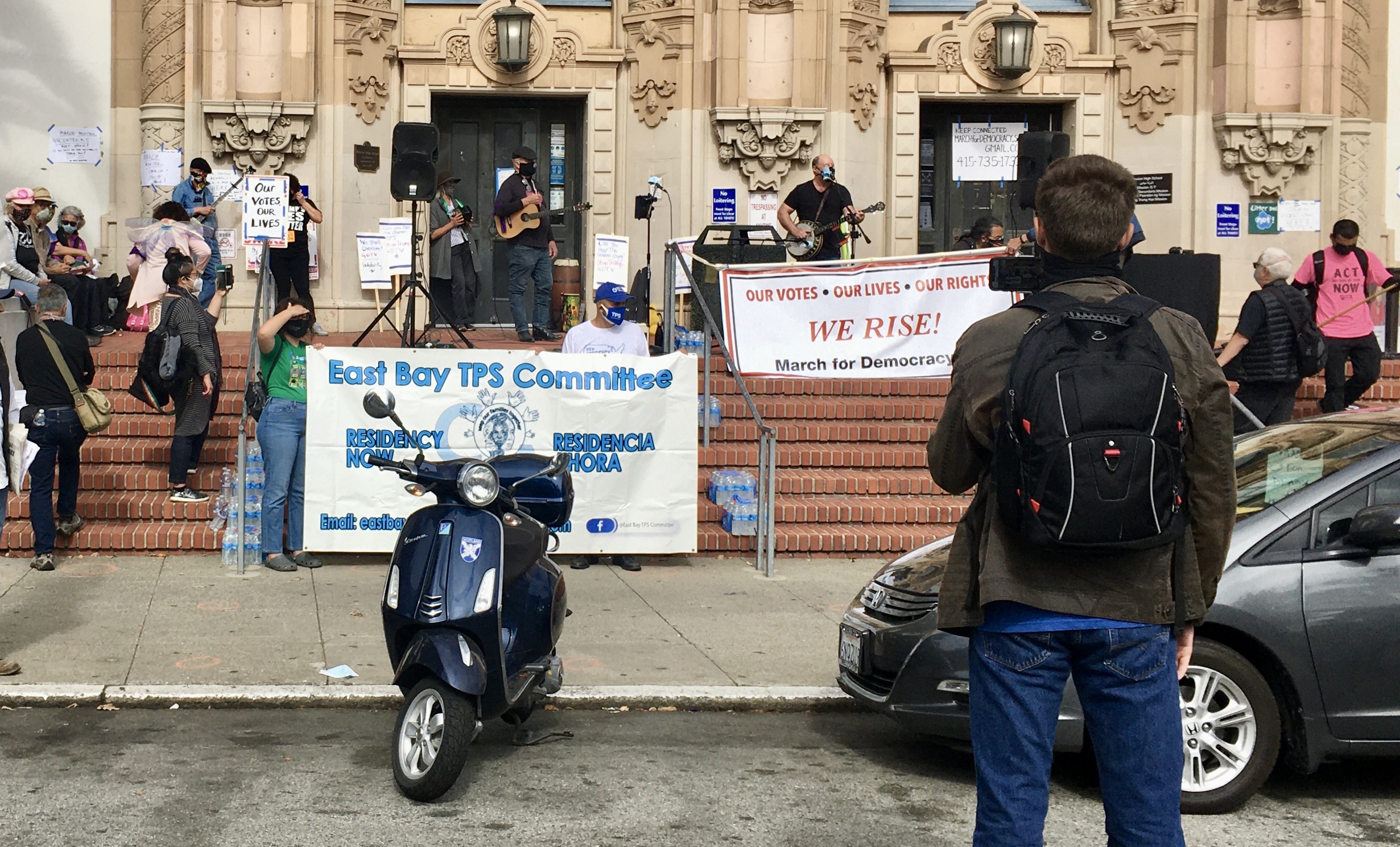 On Saturday, October 24, a march to protect the vote was held, beginning with a rally on the steps of Mission High School. Organized by a coalition of progressive groups, including XRSFBay and the Universal Unitarian Human Rights Working Group, the rally opened with an Ohlone song and prayer.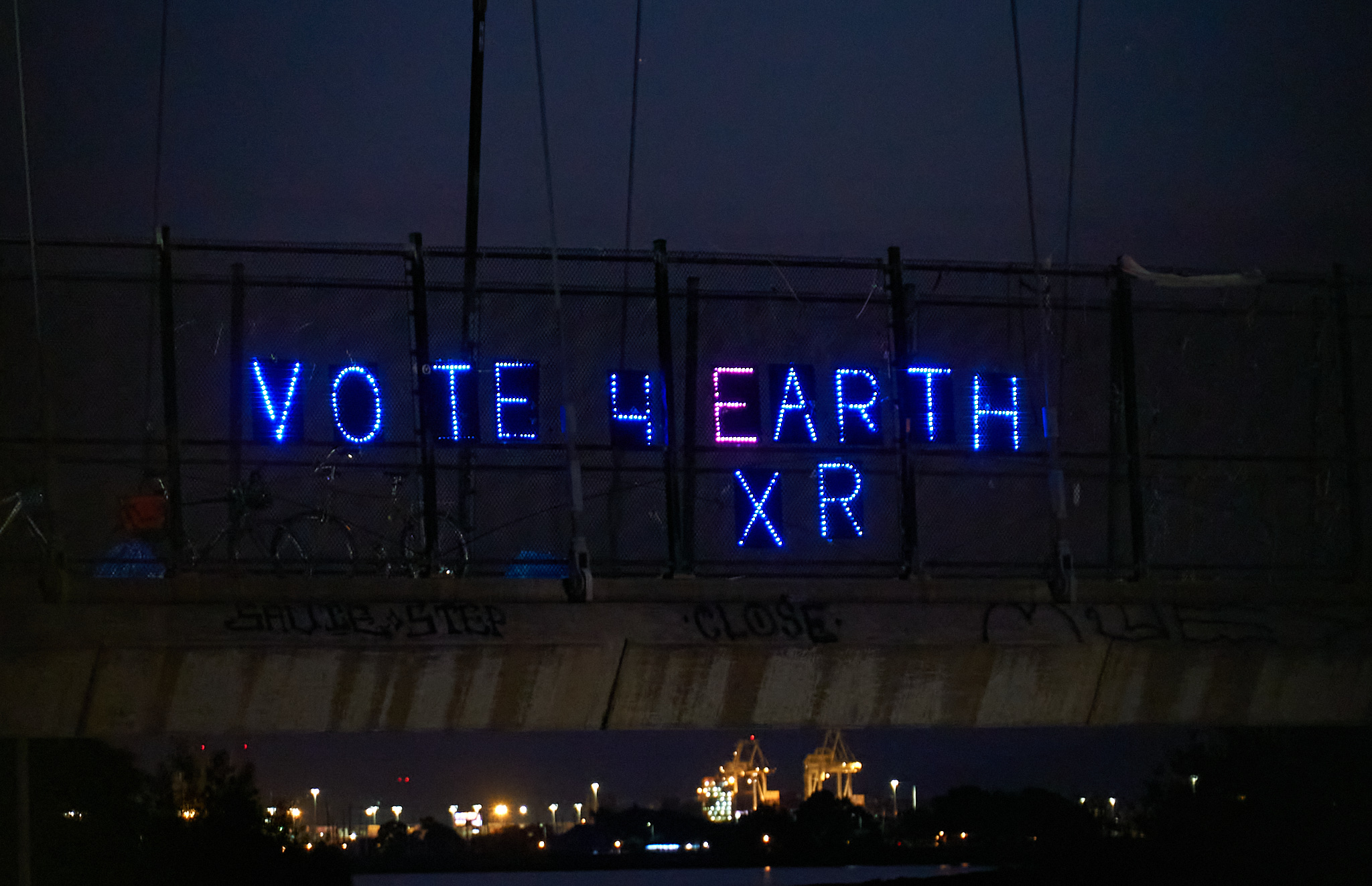 A small group of East Bay rebels lit up the night in Berkeley to nudge everyone to "VOTE 4 EARTH" and "COUNT EVERY VOTE". Click through for a gallery.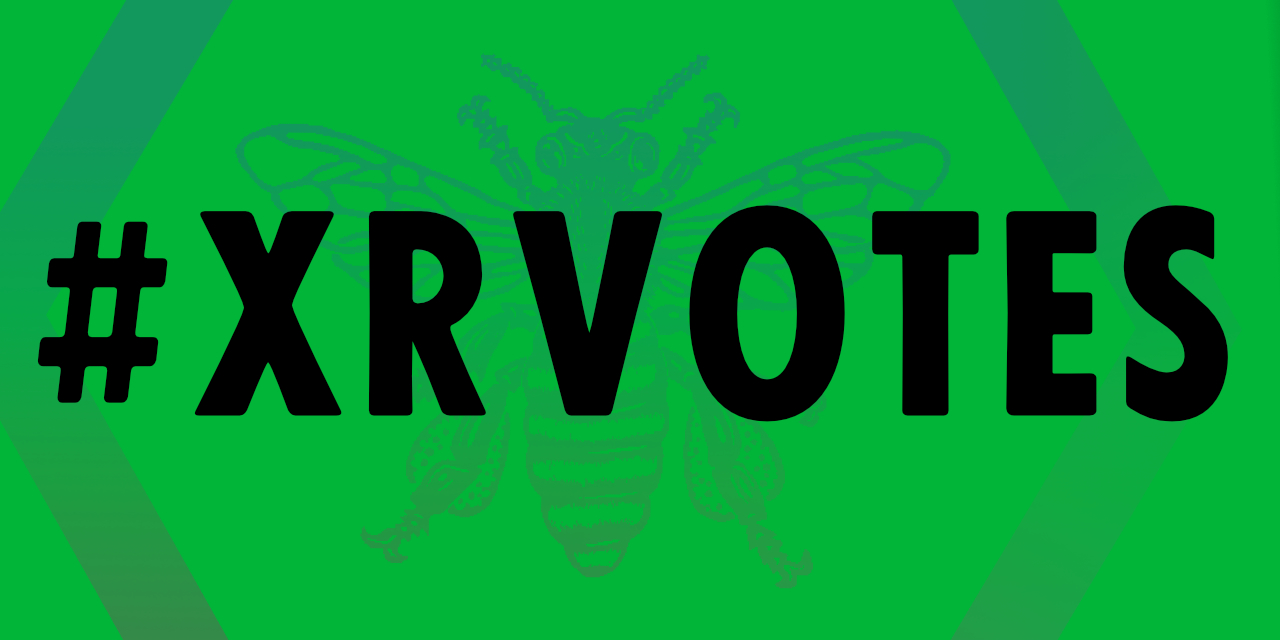 What
The 2020 election in the US will likely be the most important election in our lifetimes — and time is running out for people, creatures and planet. The most important action you can take right now, and encourage others to do, is VOTE.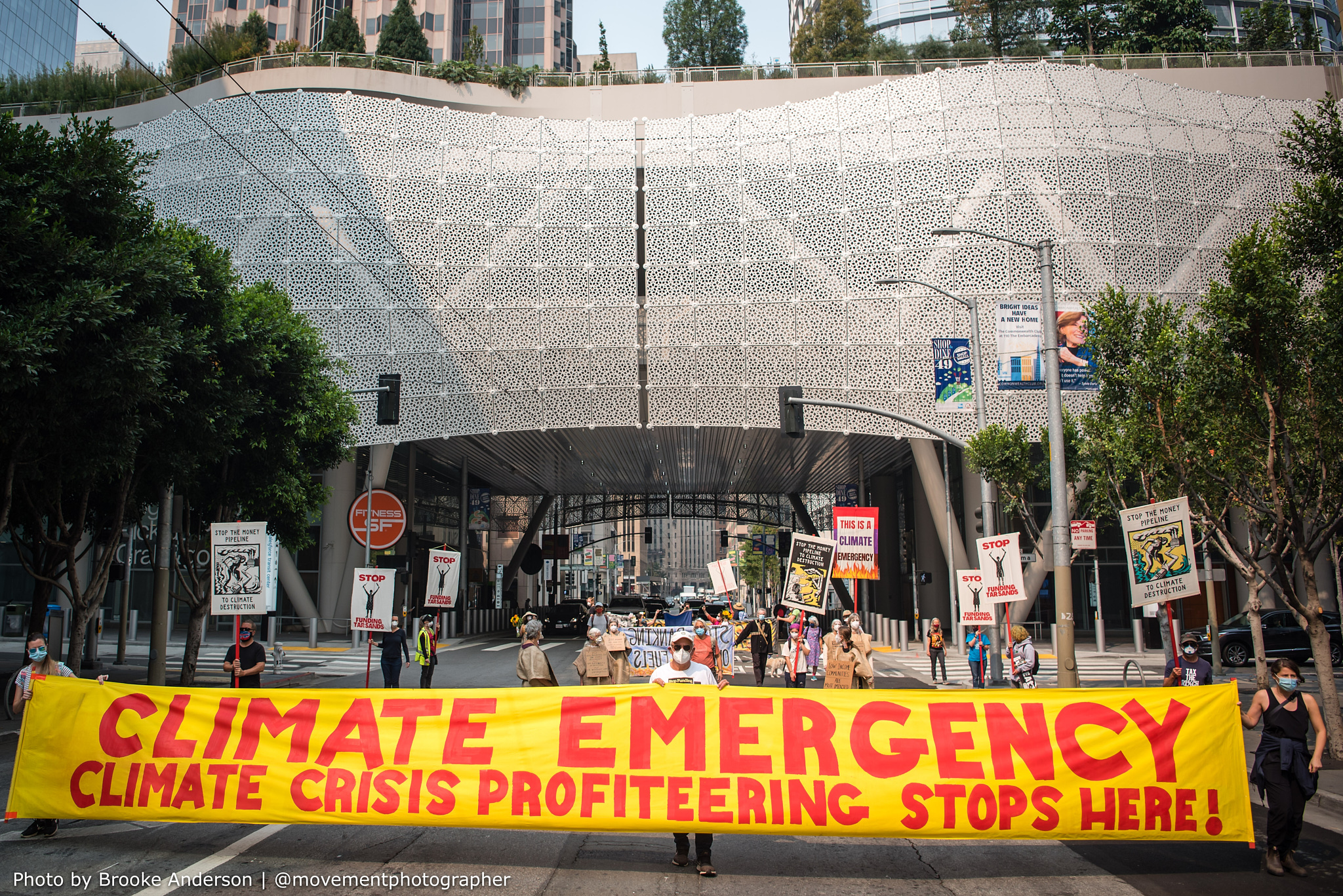 On Friday October 2nd, climate justice activists held a funeral procession in downtown San Francisco, taking the street briefly to hilight our demand that the BlackRock private equity firm stop financing the climate crisis – and defund tar sands oil projects that endanger the health of people and planet alike.

Join Extinction Rebellion.
Rebel for life.
Extinction Rebellion is a 100% non-violent civil disobedience movement aimed at nothing less than radical system change. Our rebellion is fueled by our love for humanity and for all life on earth.