Extinction Rebellion is a global nonviolent movement to compel the world to address the climate and ecological emergency.
JOIN US
Events

---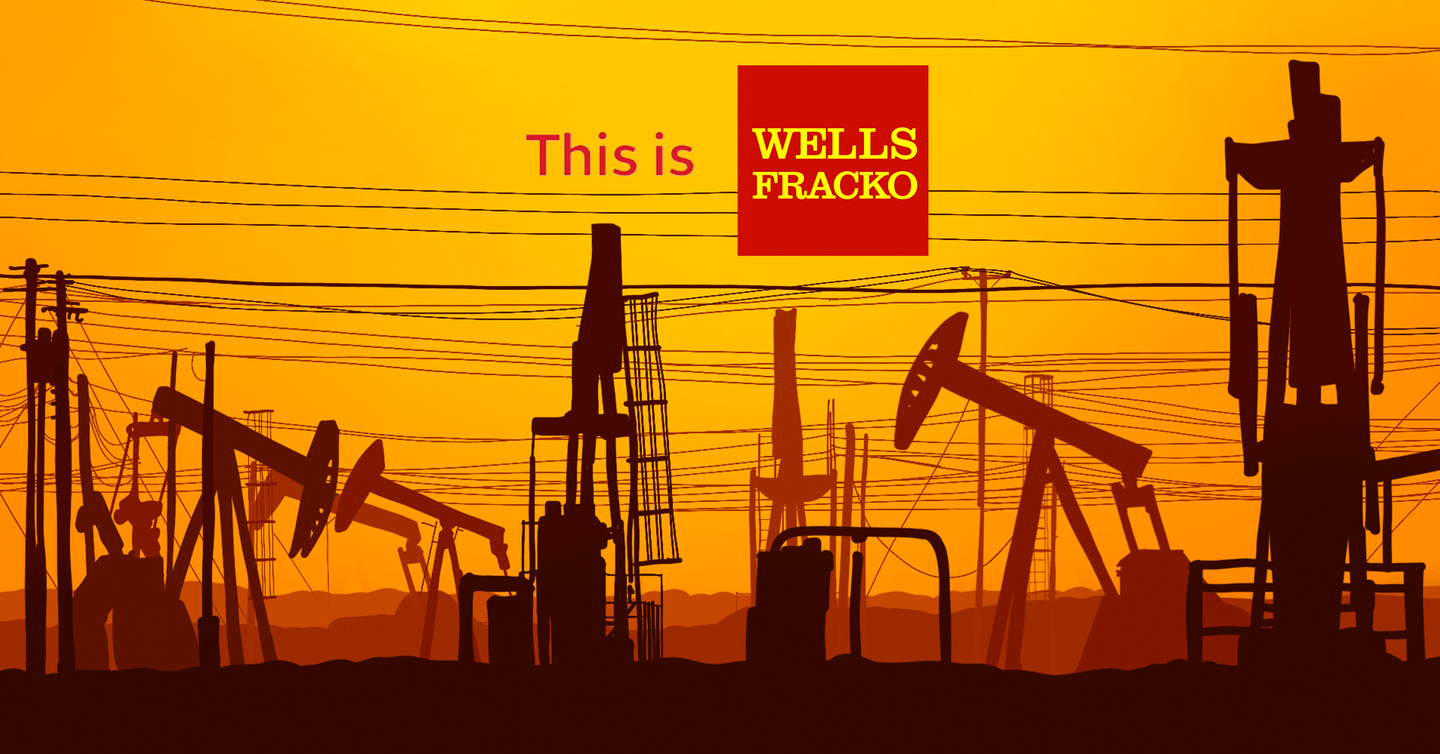 Location: Wells Fargo Bank World HQ, 420 Montgomery St. & 465 California St, San Francisco
Time: September 17, 2021, 11:00 AM - 1:30 PM

We've had enough with banks fueling the climate crisis. Wells Fargo is the #1 funder worldwide of fracked oil and gas, the #2 US funder of the Line 3 pipeline currently being fought in Minnesota and the #3 private bank overall for funding fossil fuels. In a time when those supporting fossil fuels want you to give up hope, to believe that there is no point in taking action, that we are too late: we heed the call to RESIST … to rise up and ACT NOW for the hope of a better future.
---
News

---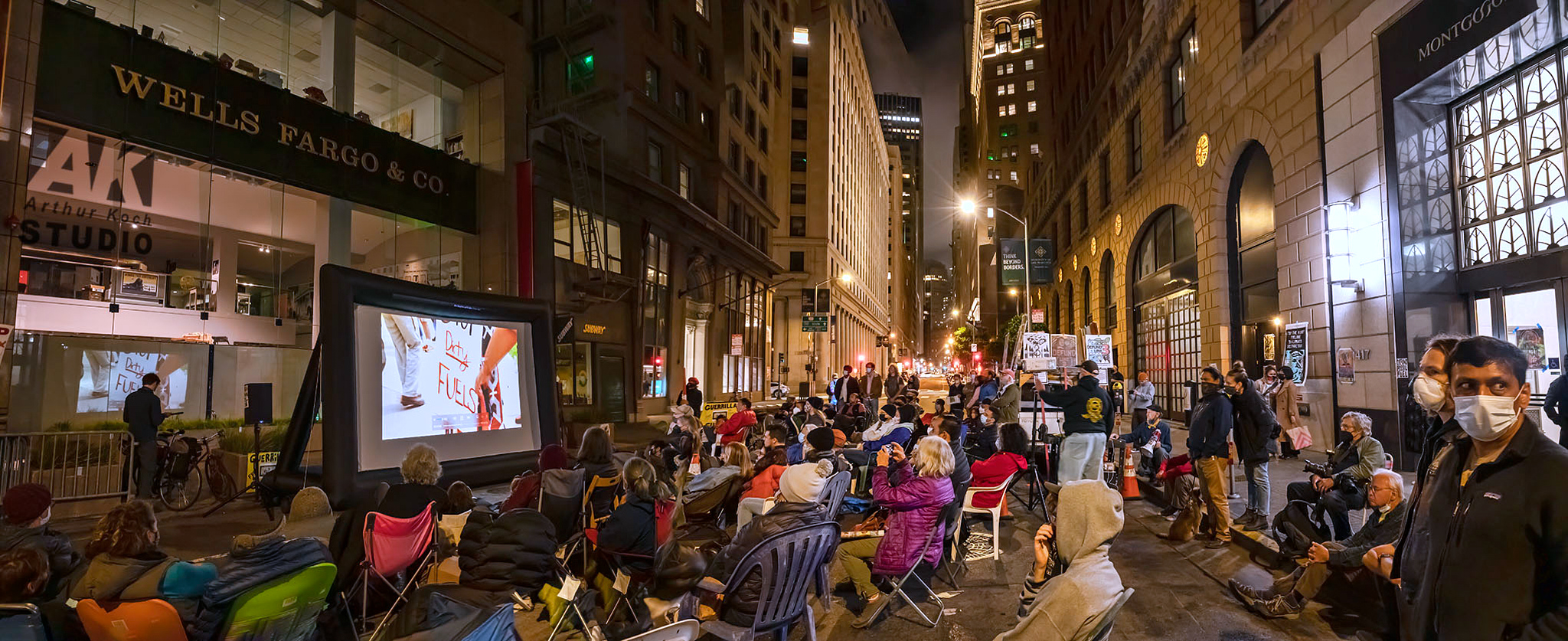 Last Friday, around 200 activists converged in the heart of Wall Street West in downtown San Francisco to train in civil disobedience, blockade the street in front of the Wells Fargo Bank world headquarters, and throw a guerrilla film night on an inflatable 20 foot screen — complete with homemade popcorn and a pop-up art show.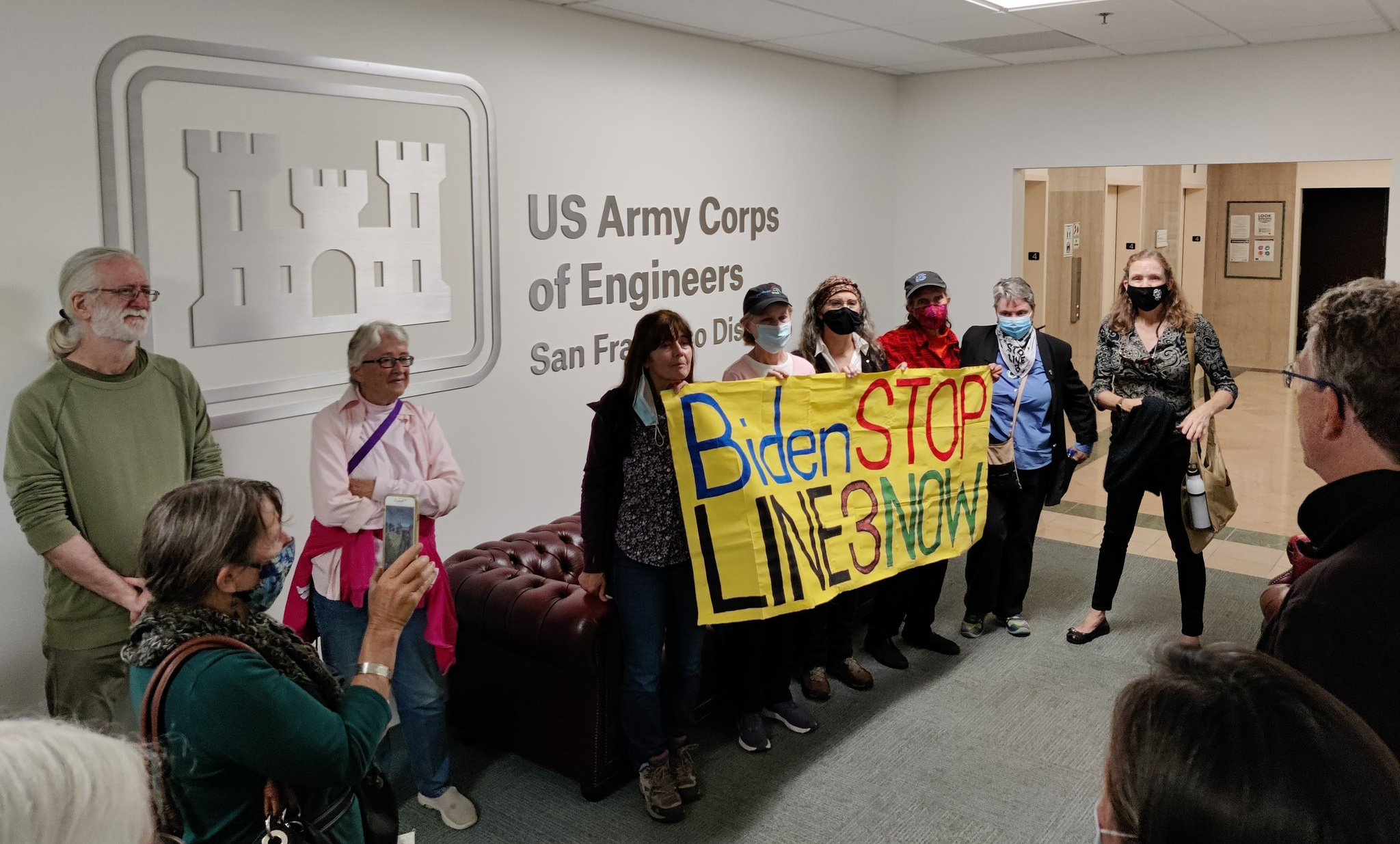 As the West Coast recovered from a week of record heat, climate justice groups from around the Bay Area converged on the San Francisco federal building housing the local US Army Corps of Engineers district office to deliver a letter respectfully urging the Biden Administration to cancel the permit for the disastrous tar sands pipeline project Line 3. Patricia St. Onge of 1000 Grandmothers for Future Generations SF gave a powerful invocation, and also spoke later in the day on the power of Indigenous voices: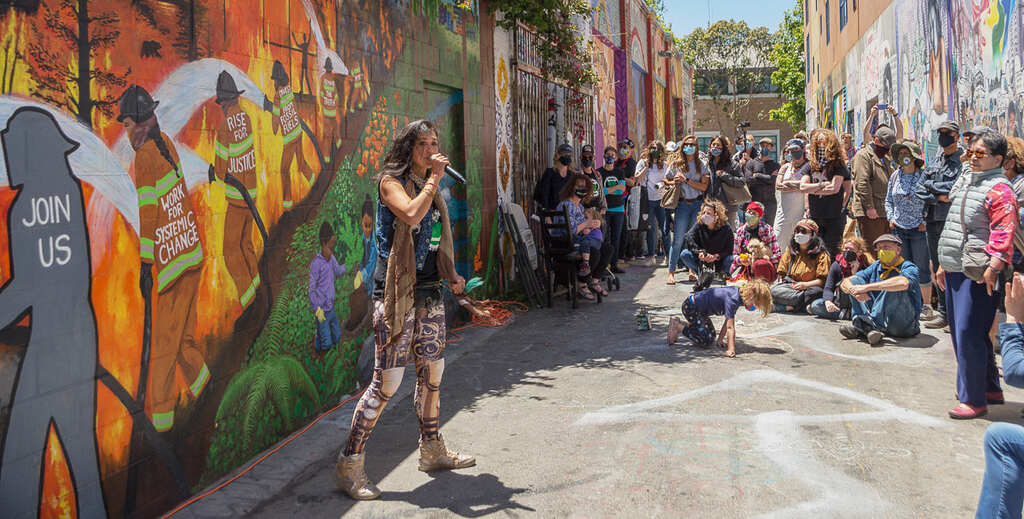 We gathered on June 6th, 2021 to celebrate the unveiling of Extinction Rebellion San Francisco Bay Area's new mural, "The World is on Fire," with music, art, dancing, poster printing, and inspiring speeches. The mural is larger than life and has to be seen in person to fully appreciate the love and detail that our Art Working Group painters put into this, over many months during COVID lockdown in 2020.

Join Extinction Rebellion.
Rebel for life.
Extinction Rebellion is a 100% non-violent civil disobedience movement aimed at nothing less than radical system change. Our rebellion is fueled by our love for humanity and for all life on earth.