Extinction Rebellion is a global nonviolent movement to compel the world to address the climate and ecological emergency.
CLICK HERE TO GET INVOLVED
Events

---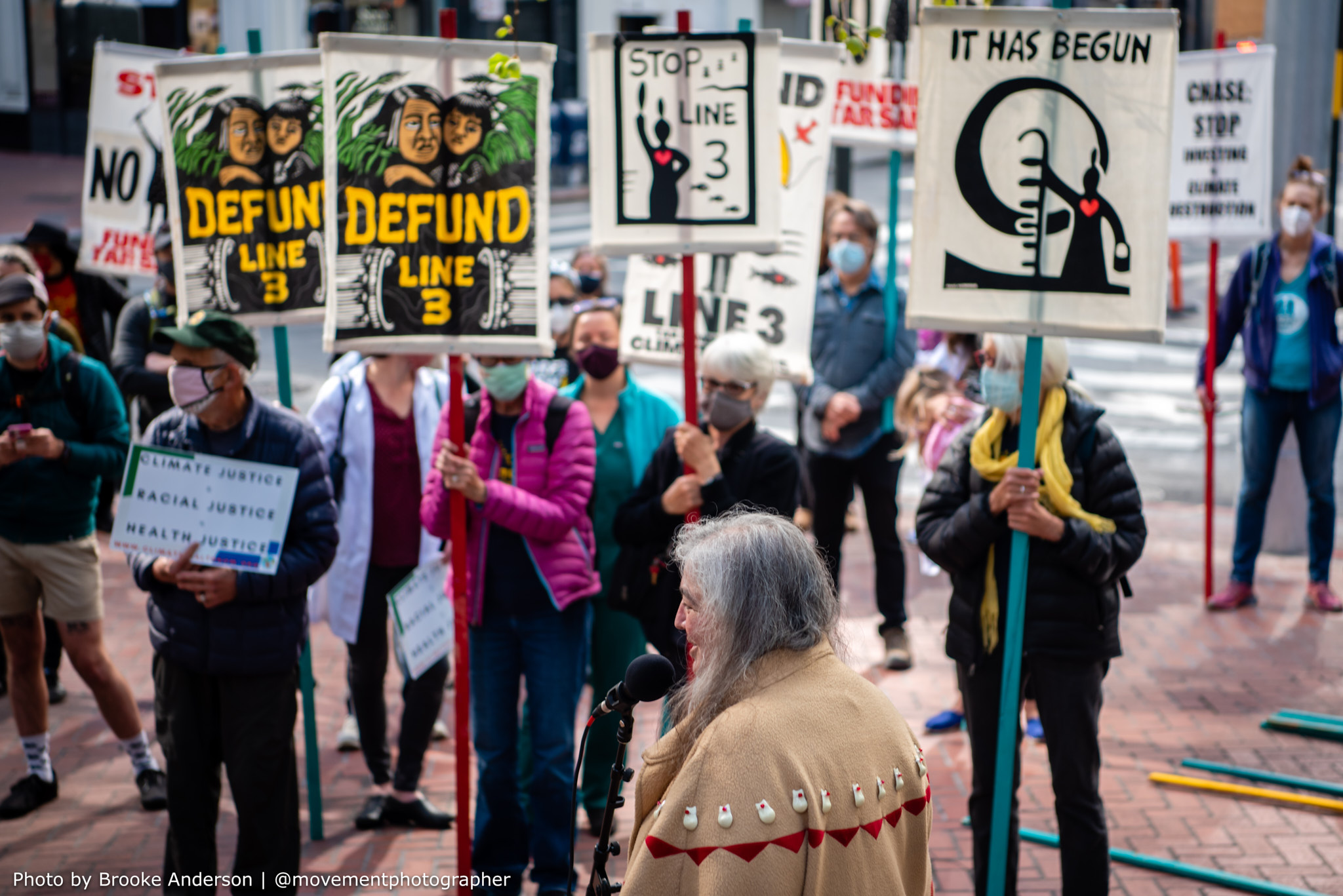 (Photo by Brooke Anderson)
Native leaders in Minnesota are continuing the struggle to end the Line 3 pipeline expansion. They are calling on us to join them on the frontlines. To stop Line 3 we need to mobilize for action!
---
News

---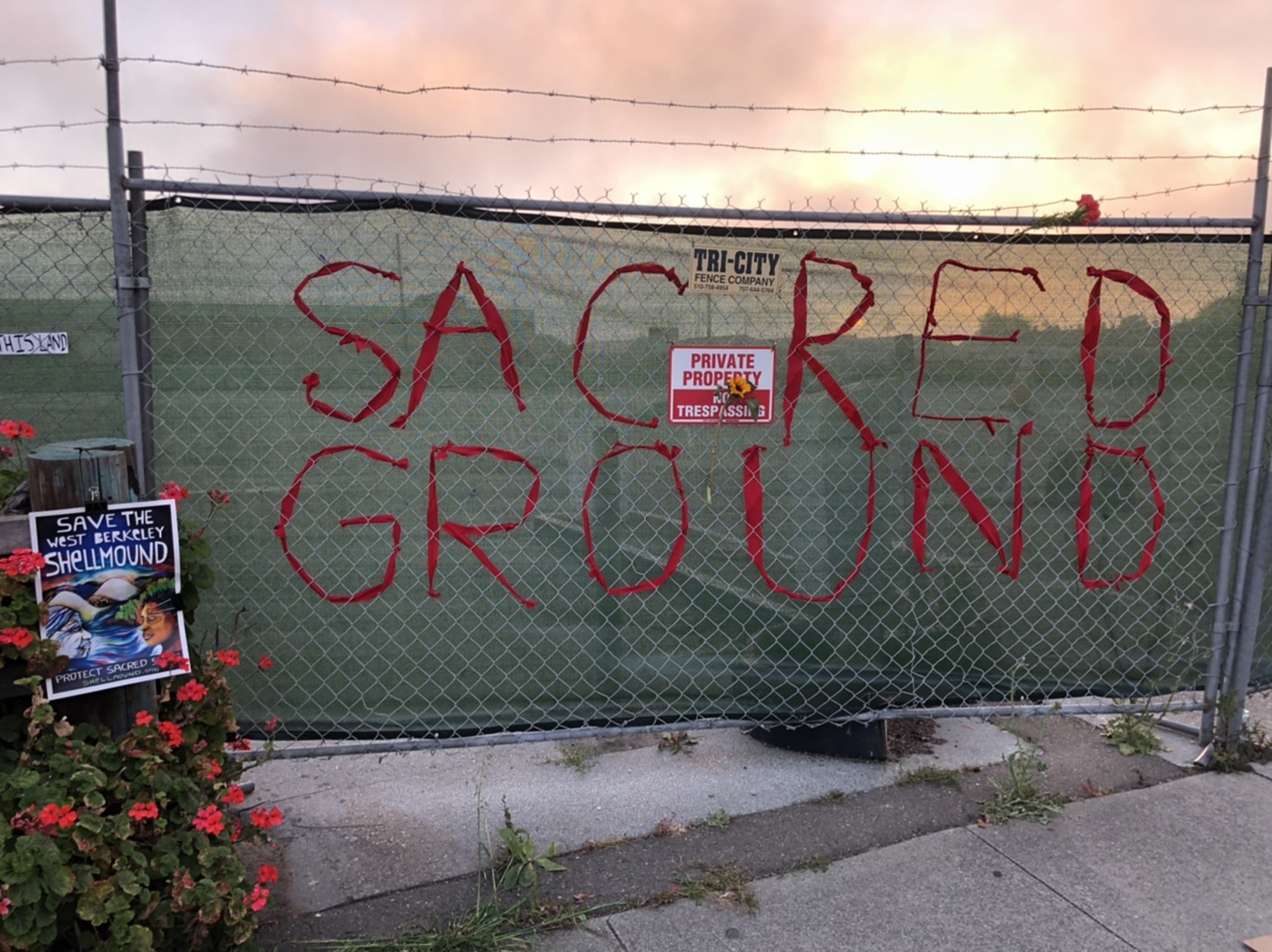 Ohlone family bands and a broad coalition of Bay Area community members are fighting to prevent further desecration of a sacred site established some 5,000 years ago.  The Ohlone people practiced ceremonial traditions and constructed a great mound in which they buried their dead—the West Berkeley Shellmound. The last remaining undeveloped portion of this heritage site, held sacred by the contemporary Ohlone community, is now at risk of being obliterated by a proposed retail and housing development.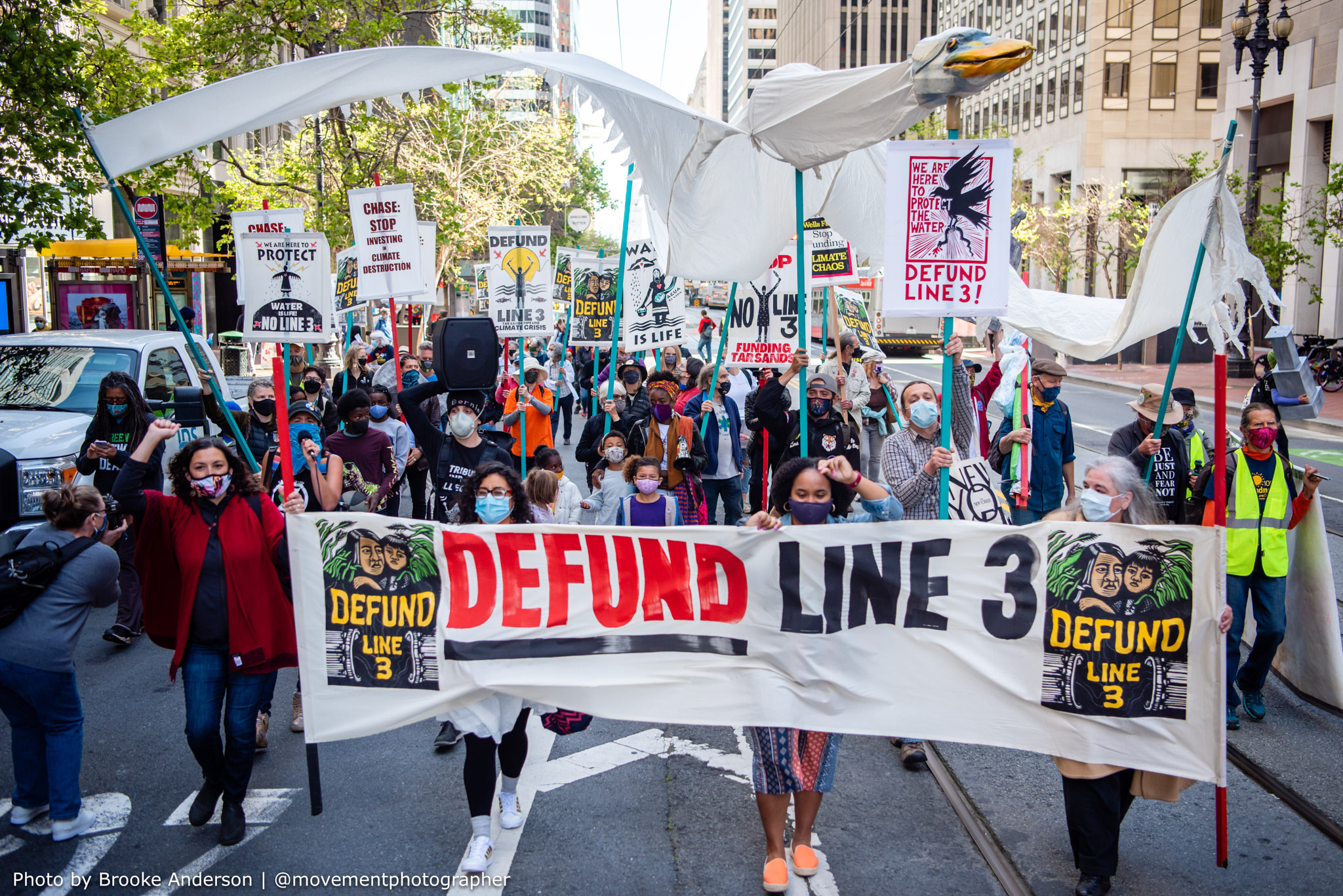 As part of a Global Day of Action on May 7th - we mobilized in San Francisco's Financial District to send a clear message to the banks and investors that they must #DefundLine3.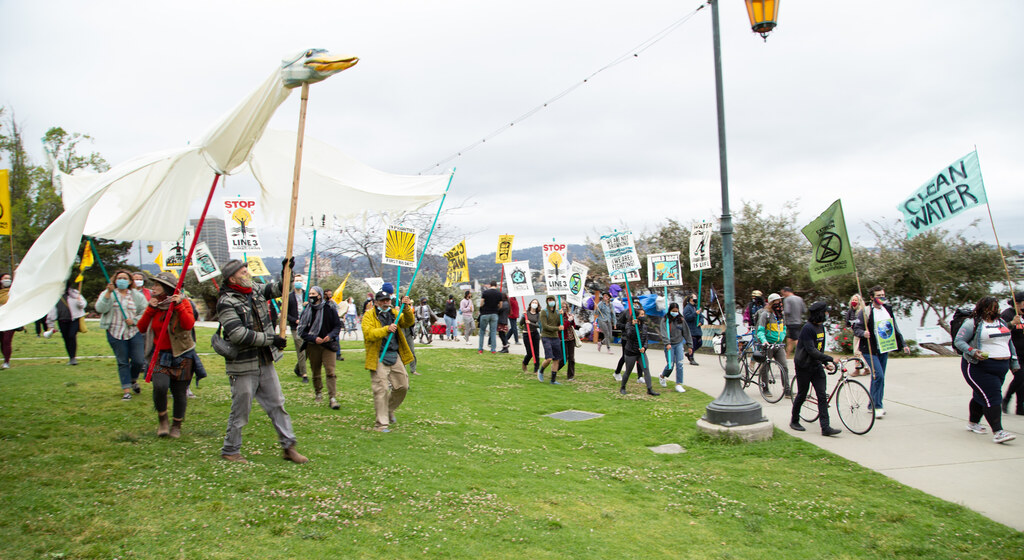 We are celebrating the success of our Extinction Rebellion SF Bay-organized event, Earth Week Gathering Oakland 2021, with support from 350 Bay Area, Artists Building Communities, Climate Creative, Essential Food and Medicine, Living Earth Designs, Sunrise Movement Bay Area and the Wood St. Encampment Residence / Cobb on Wood. There were also many more individual supporters, social media co-sponsors and speakers who deserve recognition as well, thank you all!

Join Extinction Rebellion.
Rebel for life.
Extinction Rebellion is a 100% non-violent civil disobedience movement aimed at nothing less than radical system change. Our rebellion is fueled by our love for humanity and for all life on earth.