Upcoming Events

---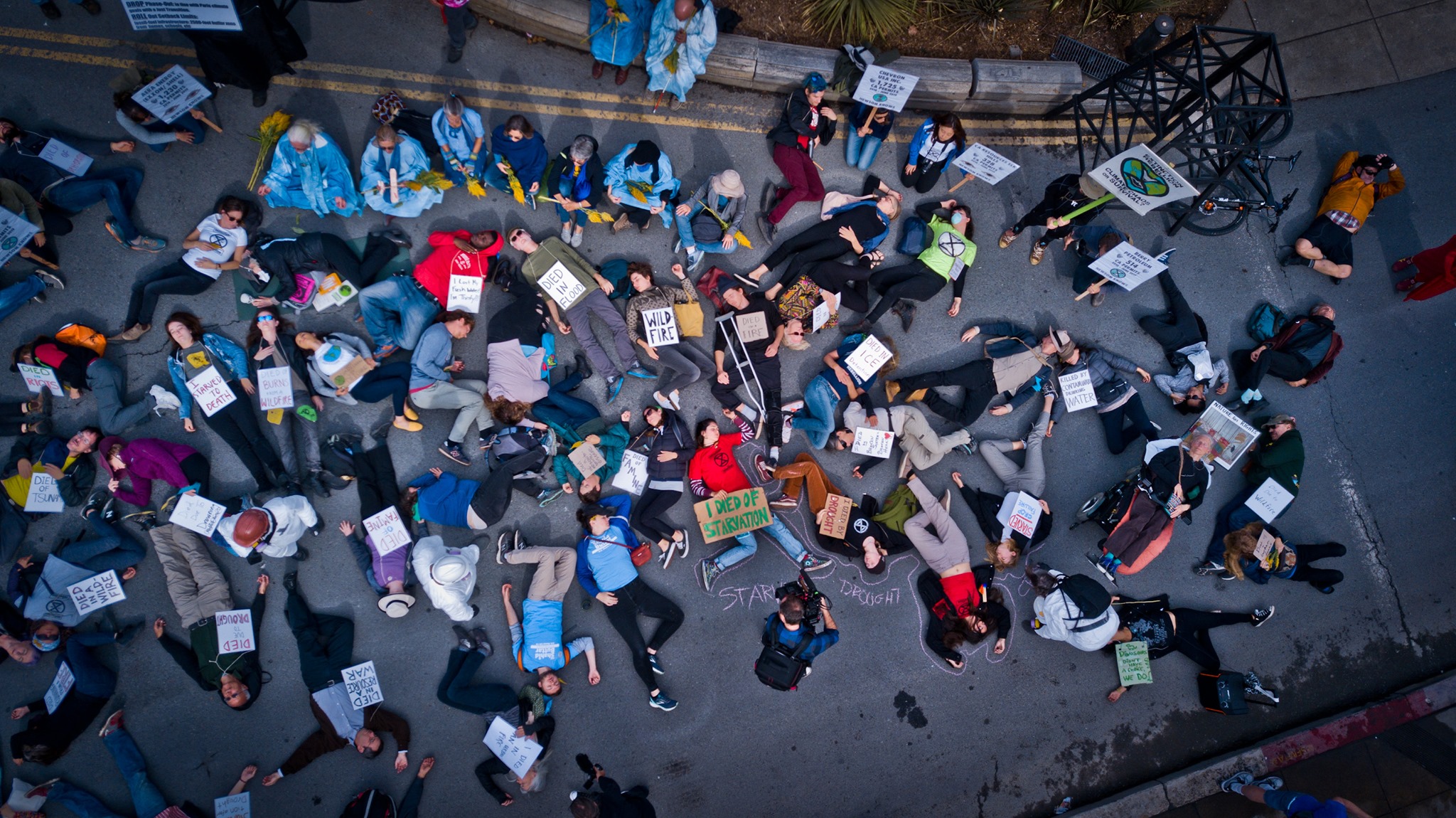 Calling the climate-concerned!
Please join us this Friday for a dramatic "die-in" at Sather Gate to draw attention to the climate crisis while encouraging UC Berkeley and the academic community to unite in taking bolder action to address climate change.
Friday, November 8th
Sather Gate, UC Berkeley's Sproul Plaza
11am - 12pm
Please wear all black if you are able.
This will be Extinction Rebellion UC Berkeley's first action on campus; if you are affiliated with Cal and interested in joining us, we would love to see you there. We are creating community on campus and in the greater Bay Area for those who feel that we must take more radical action in the face of the unpredented crisis facing our planet.
For more info on joining XRBerkeley, email xryouth.berkeley@gmail.com
Photo Credit: Survival Media Agency

Join Extinction Rebellion.
Rebel for life.
Extinction Rebellion is a 100% non-violent civil disobedience movement aimed at nothing less than radical system change. Our rebellion is fueled by our love for humanity and for all life on earth.