Stop The Money Pipeline @Chase #2
Photo: Ace Muroga
Video: Maya Curry
Extinction Rebellion San Francisco Bay Area continued our effort to Stop the Money Pipeline @Chase with creative disruption at the Chase Bank, 1330 Broadway, Oakland on Friday, February 28. Over 130 people showed up to demand that JPMorgan Chase – the largest funder of fossil fuel projects – divest immediately to protect the planet.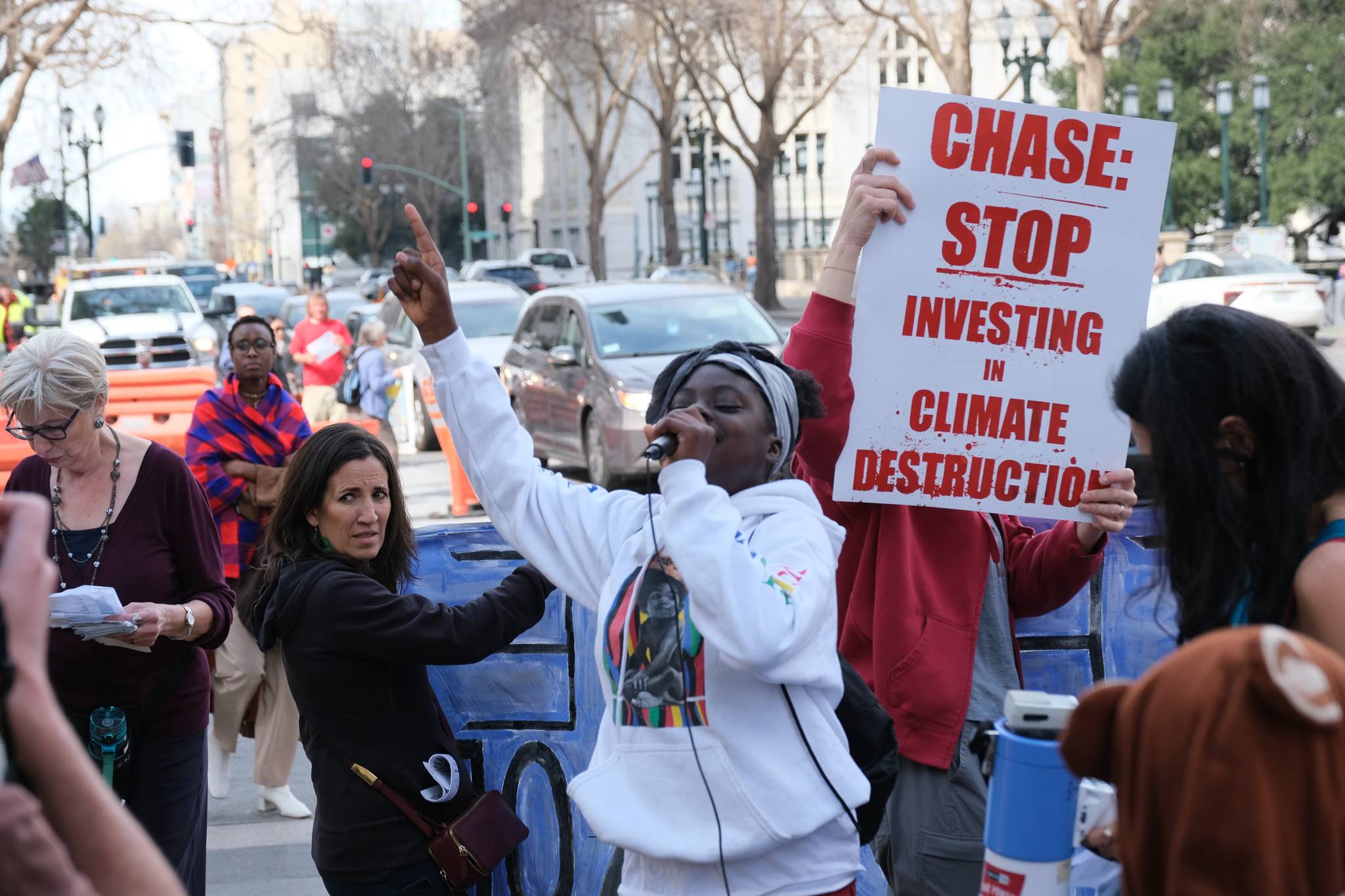 Photo: Ace Muroga
Stay tuned for more actions, or come join us to plan the next event coming up the last week of March!
We used a combination of theater, ritual and direct action to engage with bank officials and the general public. People who were current clients of Chase Bank participated in the #CutTheChaseChallenge, as they publicly cut up their Chase credit or bank cards to protest the bank's ongoing support of climate destruction. Another group, including a contingent of young people from 10 - 18 years old, signed a No Chase Pledge to commit to not banking with Chase now or in the future - until the company divests from fossil fuels.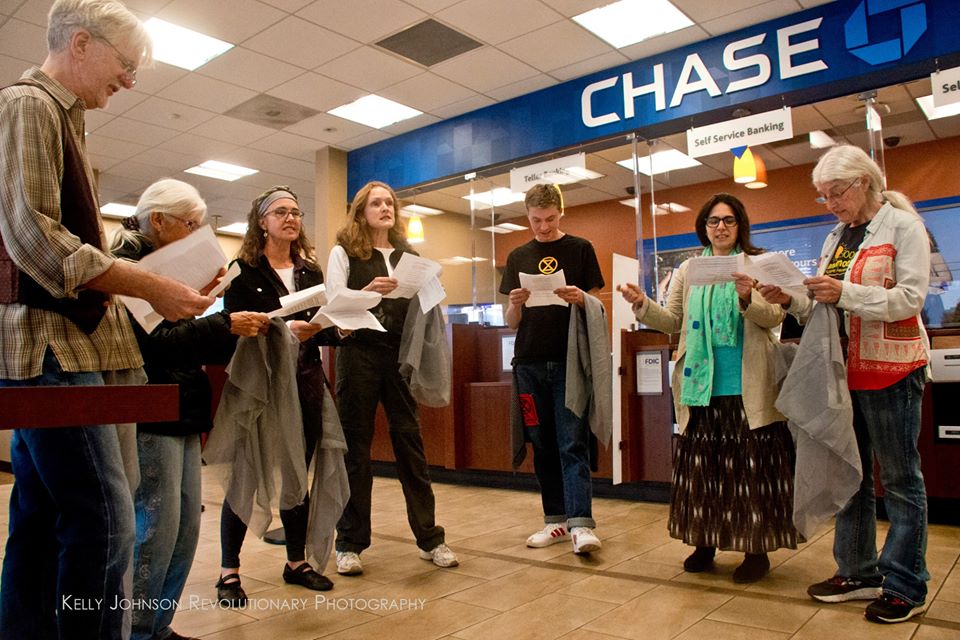 Photo: Kelly Johnson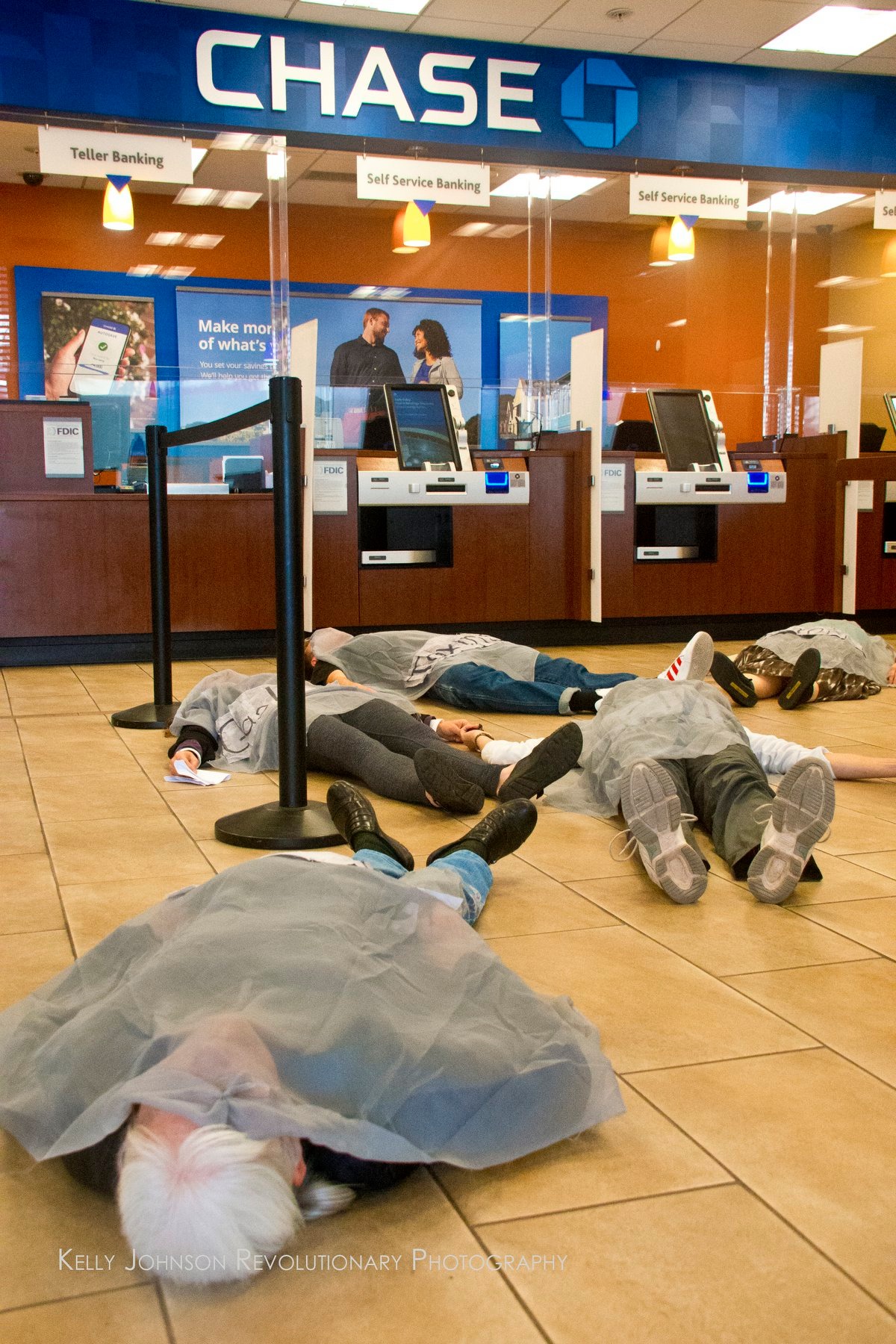 A ninja team of activists entered the bank early on in the action and delivered our demands to the Chase leadership: divest now, or we will. Falling prey to a number of climate-accelerated causes of death, they fell to the ground covered in veils that labeled their fates: Toxins. Storm. Gas Leak. CO2. After around 90 minutes the die-in came to a close and they rejoined the main group outside the bank.
Colorful animal-costumed activists engaged passers-by with flyers about how to close Chase accounts and invest with socially and environmentally responsible banks or local credit unions. And our information crew also informed people about the overall goals of the campaign.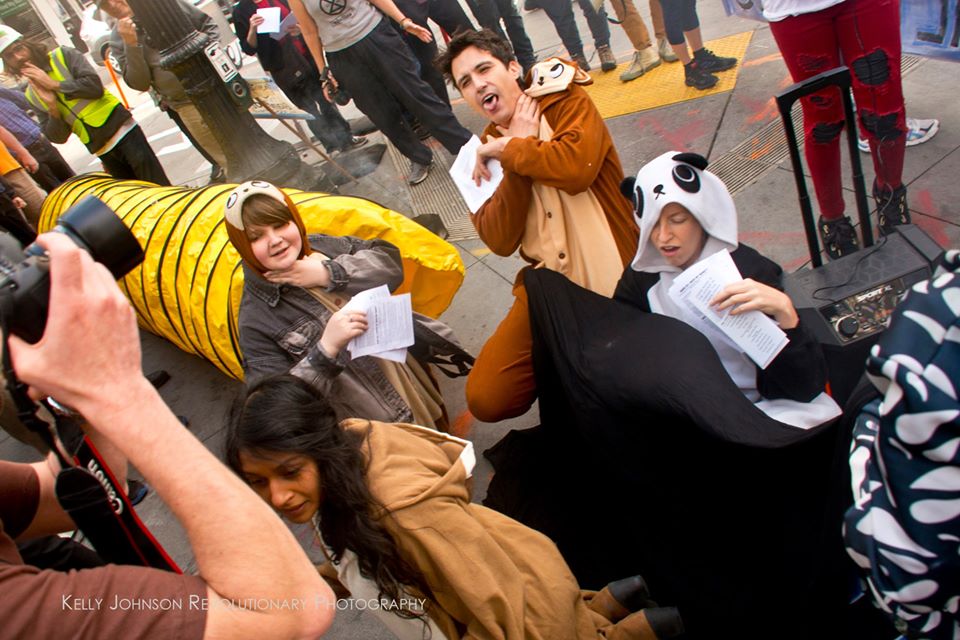 Photo: Kelly Johnson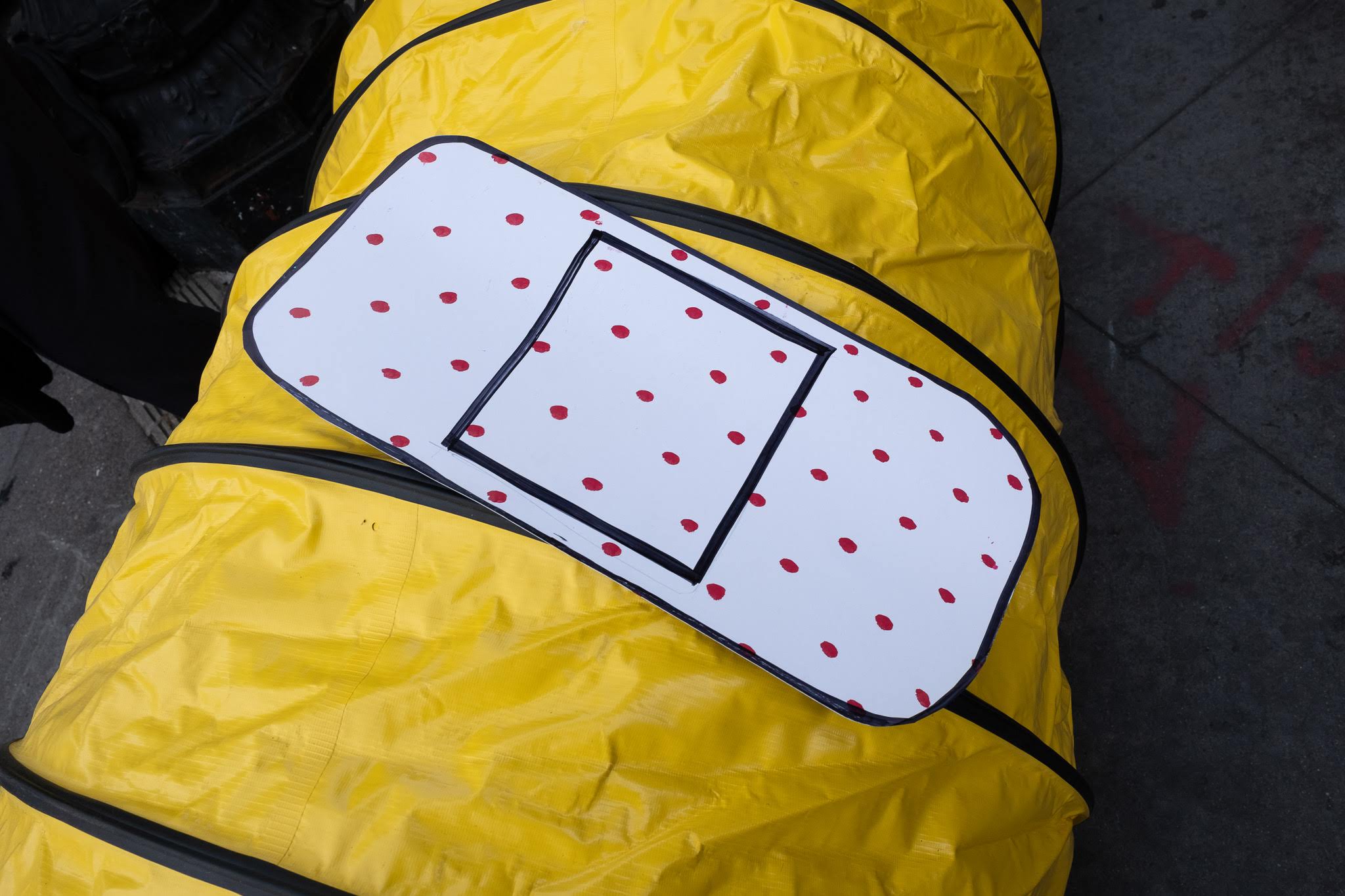 We unleashed the #TruthPipeline theatrical skit to illustrate that it's past time for band-aid solutions to the climate crisis. We also heard a passionate change of heart by JPMorgan Chase CEO Jamie Dimon (aka Professor Larry Bogad), in a brilliant example of what could come to pass if the greatest climate criminals took responsibility for their impacts.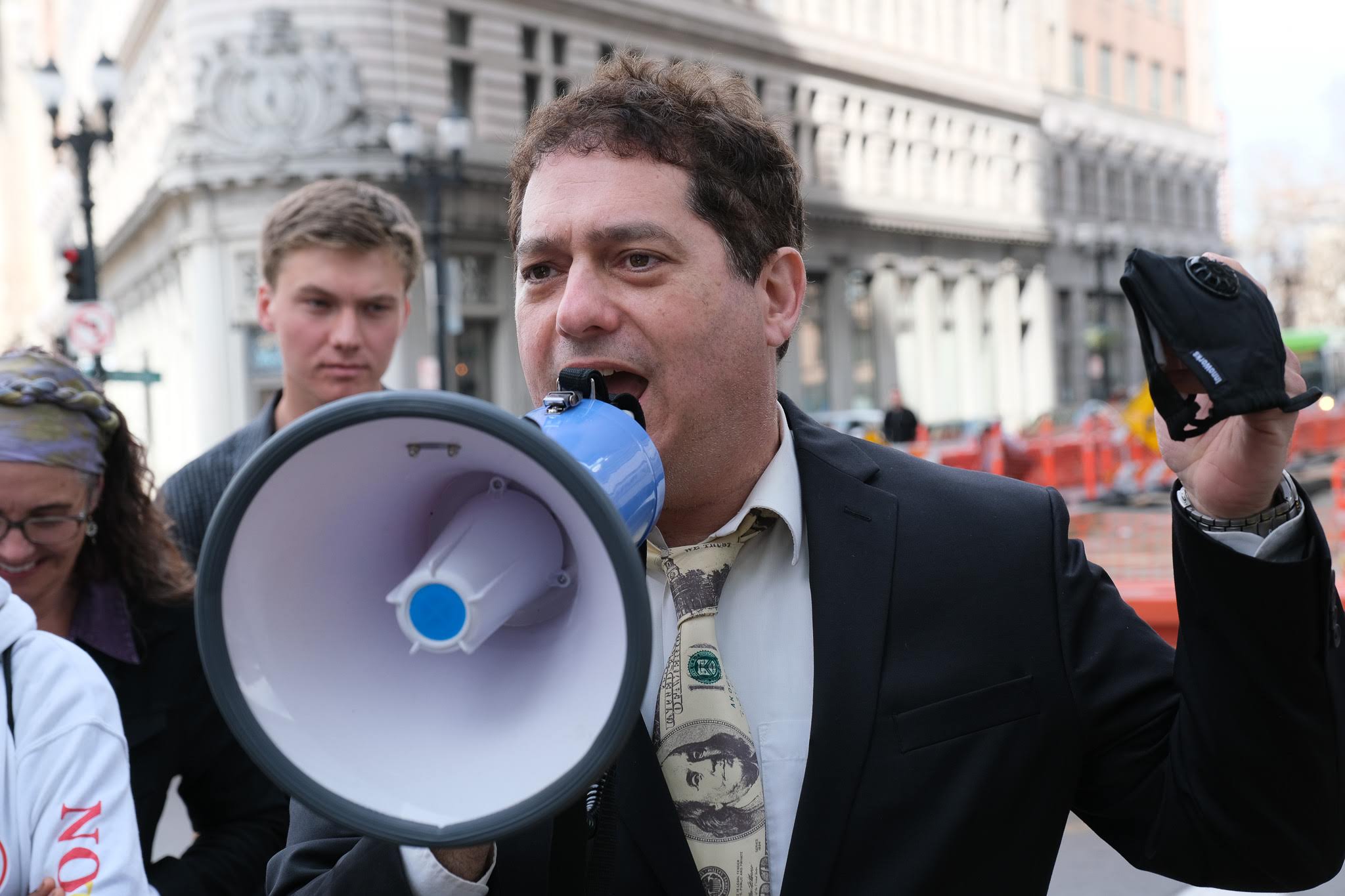 Photo: Ace Muroga
The action was coordinated by the Bay Area Climate Coalition, which includes Extinction Rebellion SFBay Area, Rainforest Action Network, 350 Bay Area, Youth Vs. Apocalypse, 350 Silicon Valley, XR Youth, XR Santa Cruz, Fossil Free CA, 1000 Grandmothers, Code Pink Golden Gate, Elders Climate Action, No Coal in Oakland, Wet'suwet'en Solidarity Front Bay Area, and Diablo Rising Tide. It is part of a national campaign with a goal of shutting Chase branches across the country in order to force action from the financial institution. The Facebook event for this action has more photos and comments.
Gallery
Photo Credits: Ace Muroga, Cynthia Papermaster, and Kelly Johnson.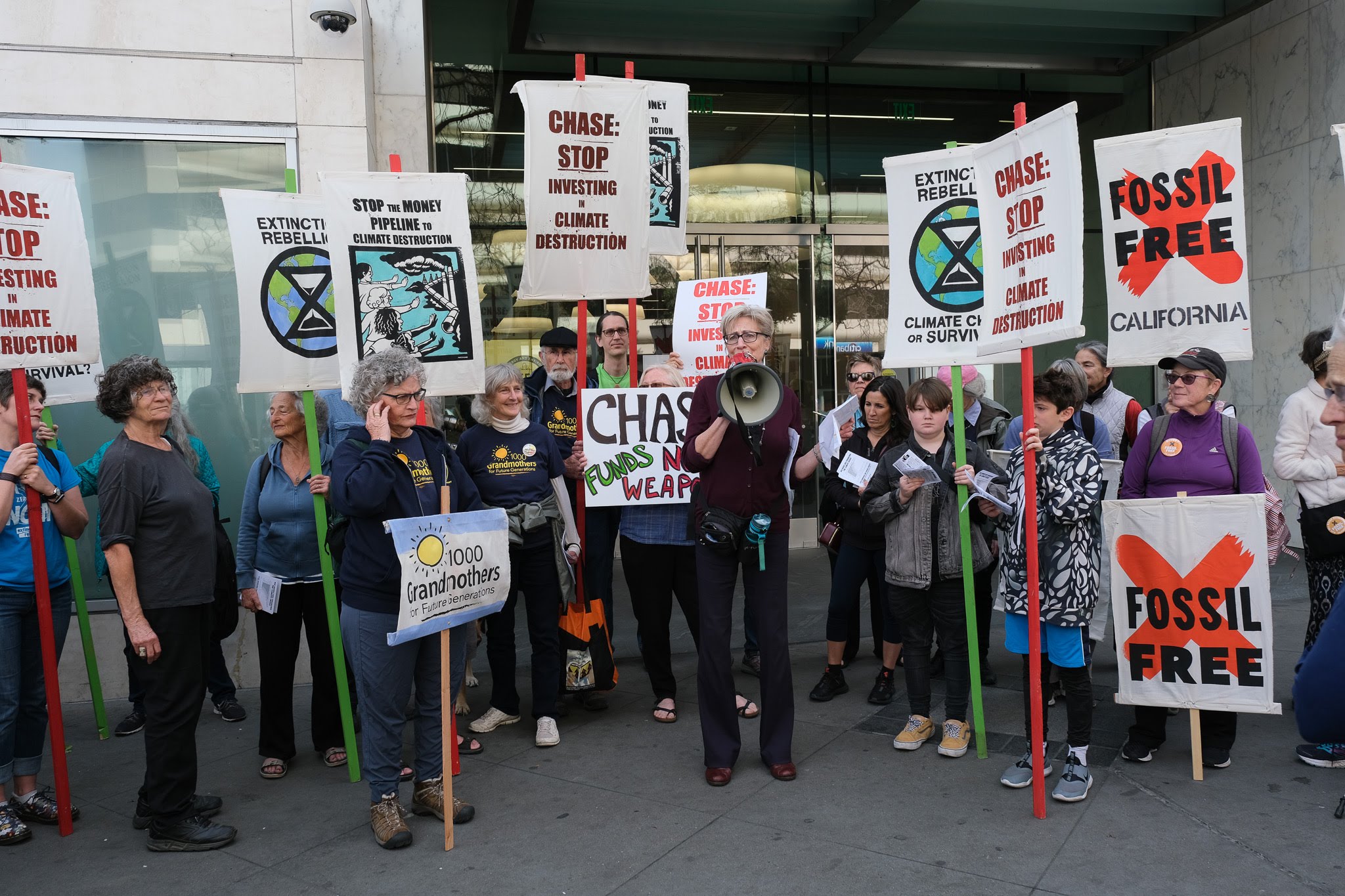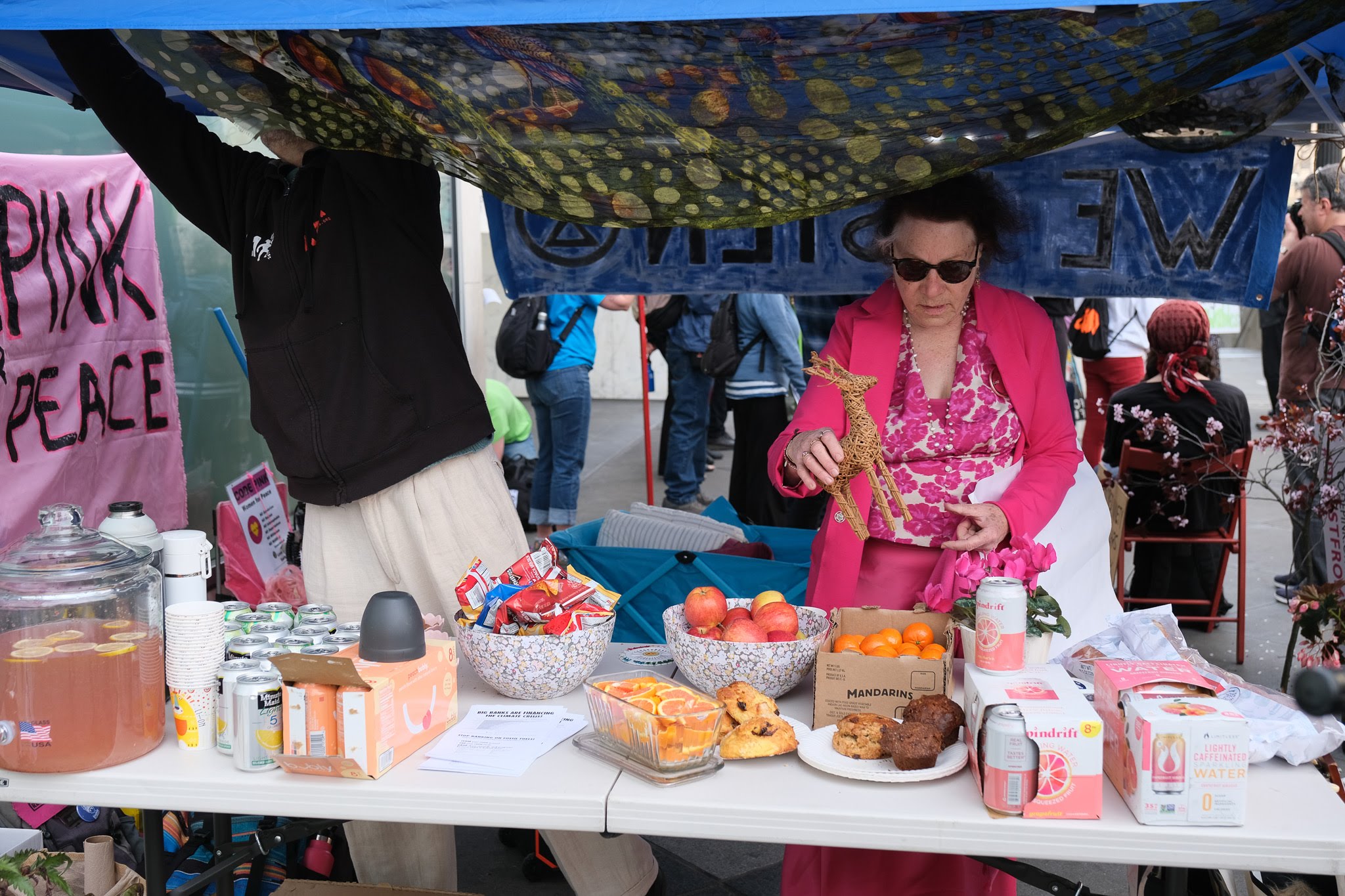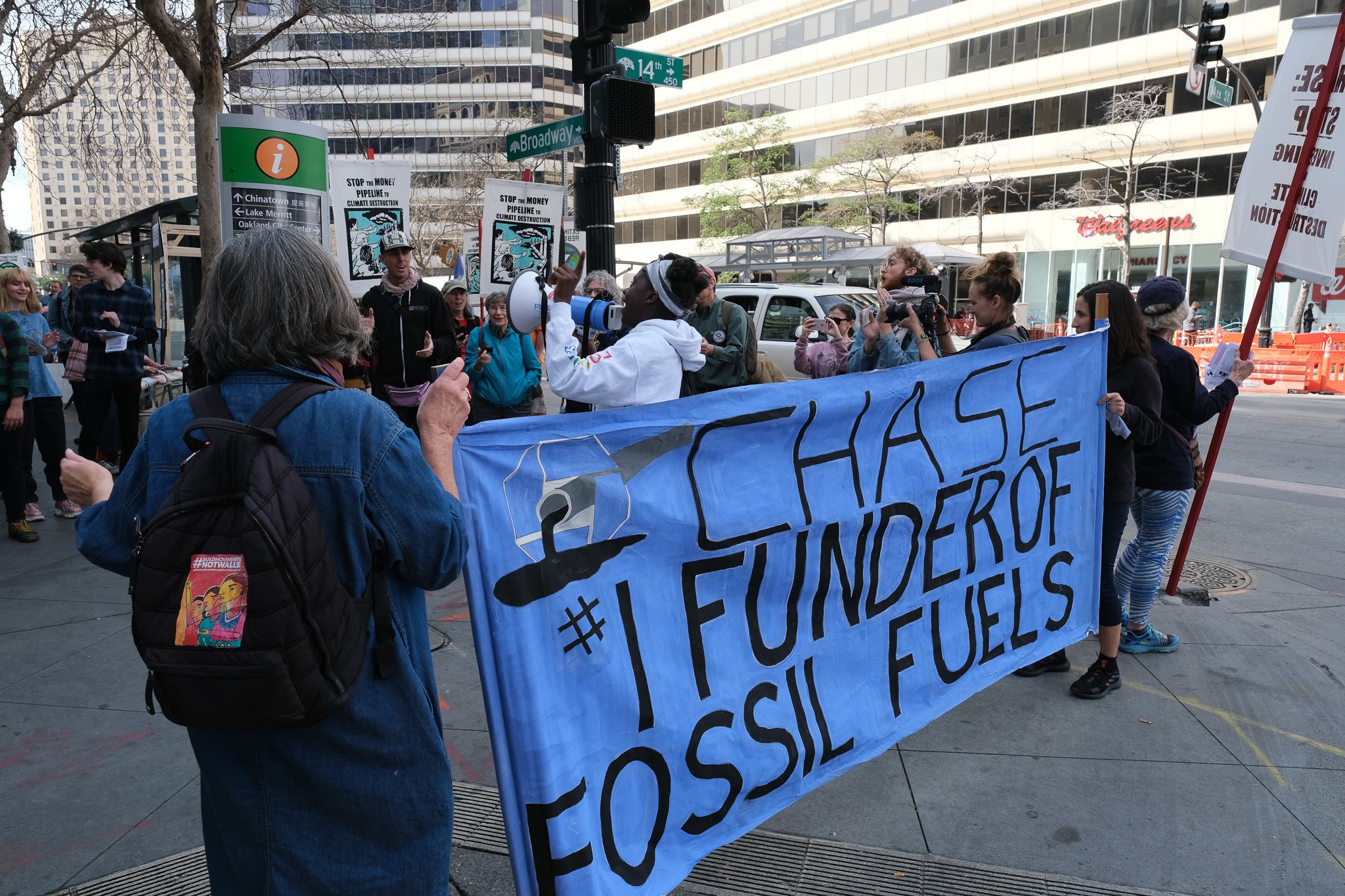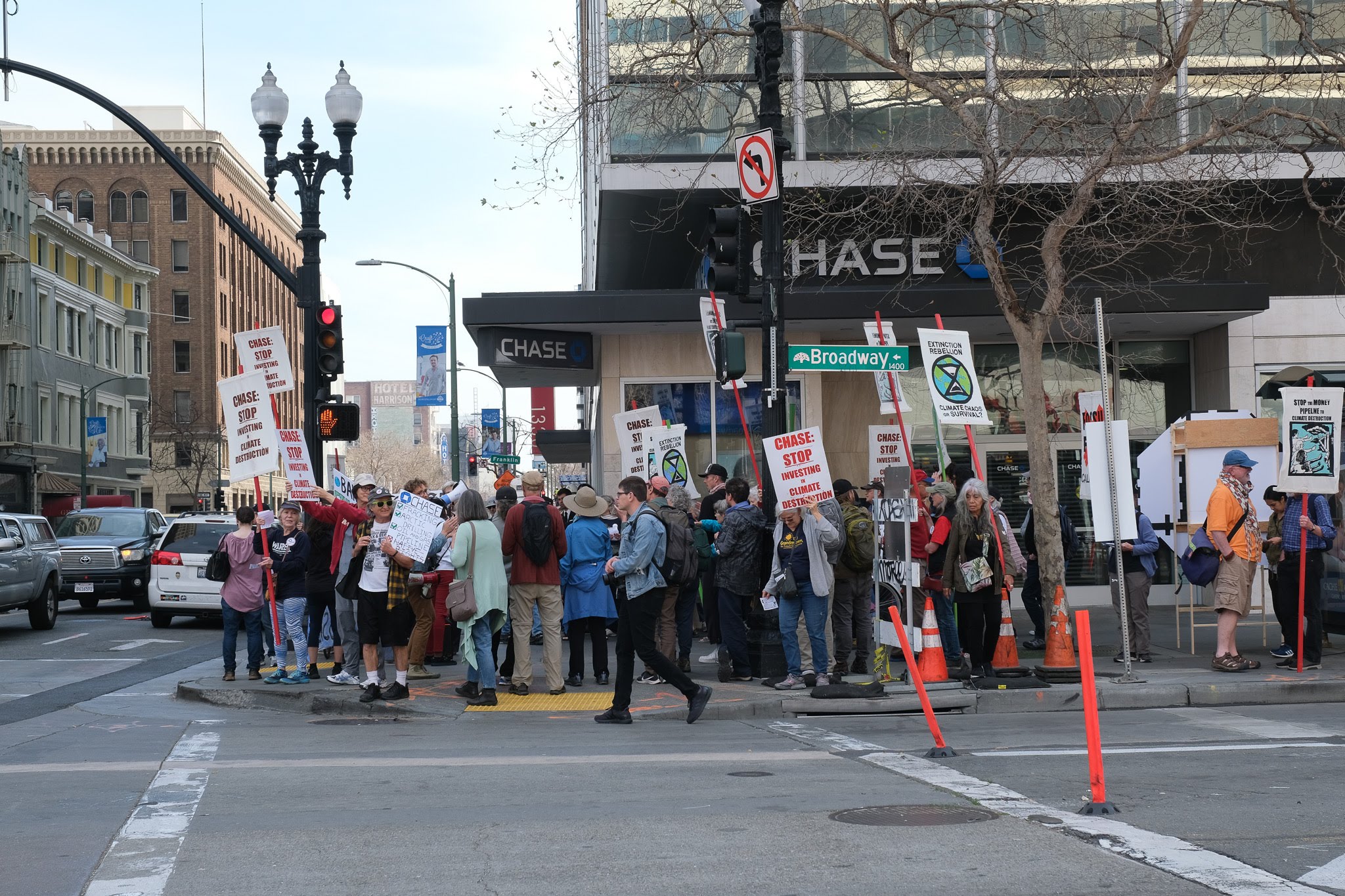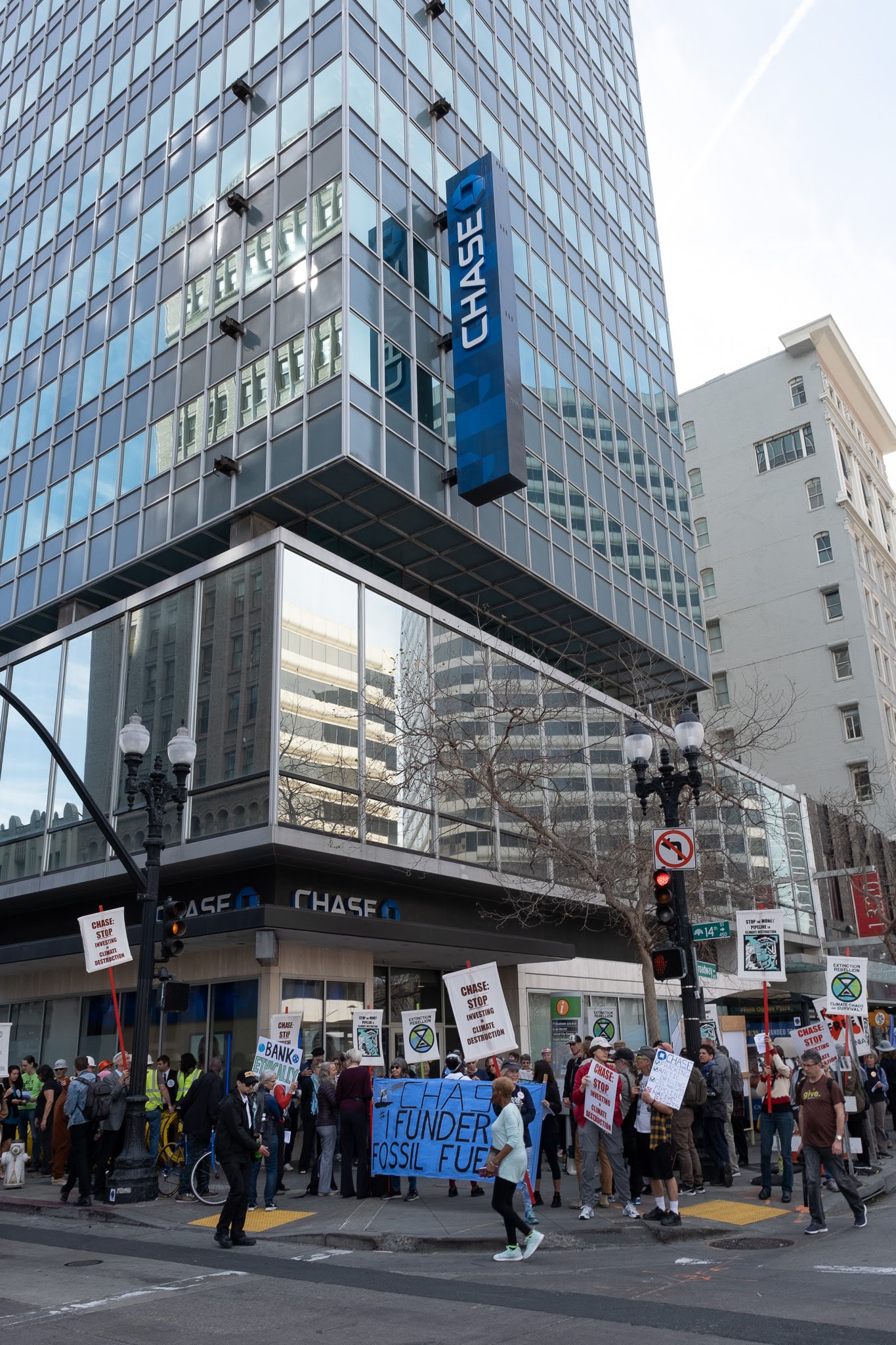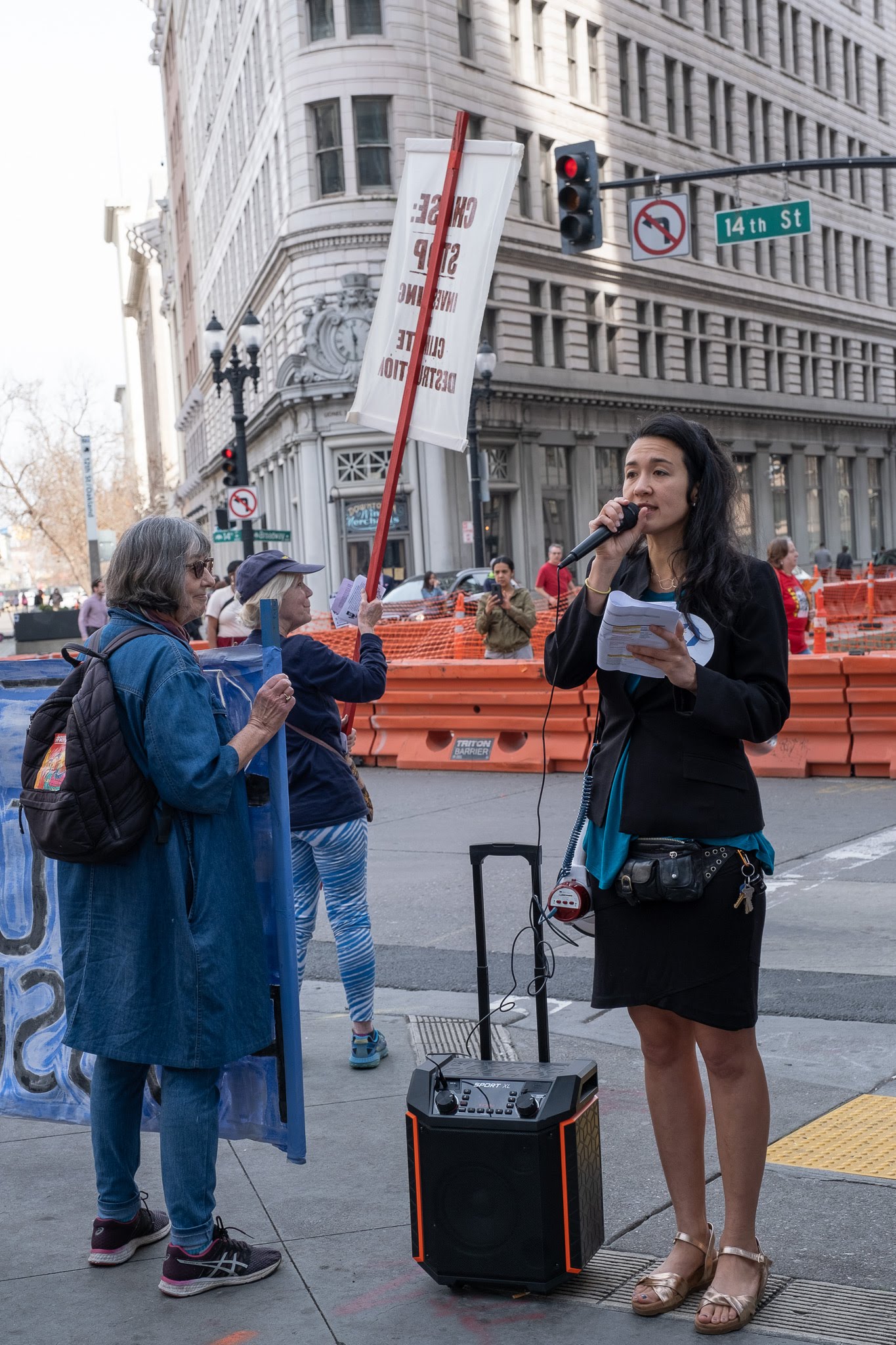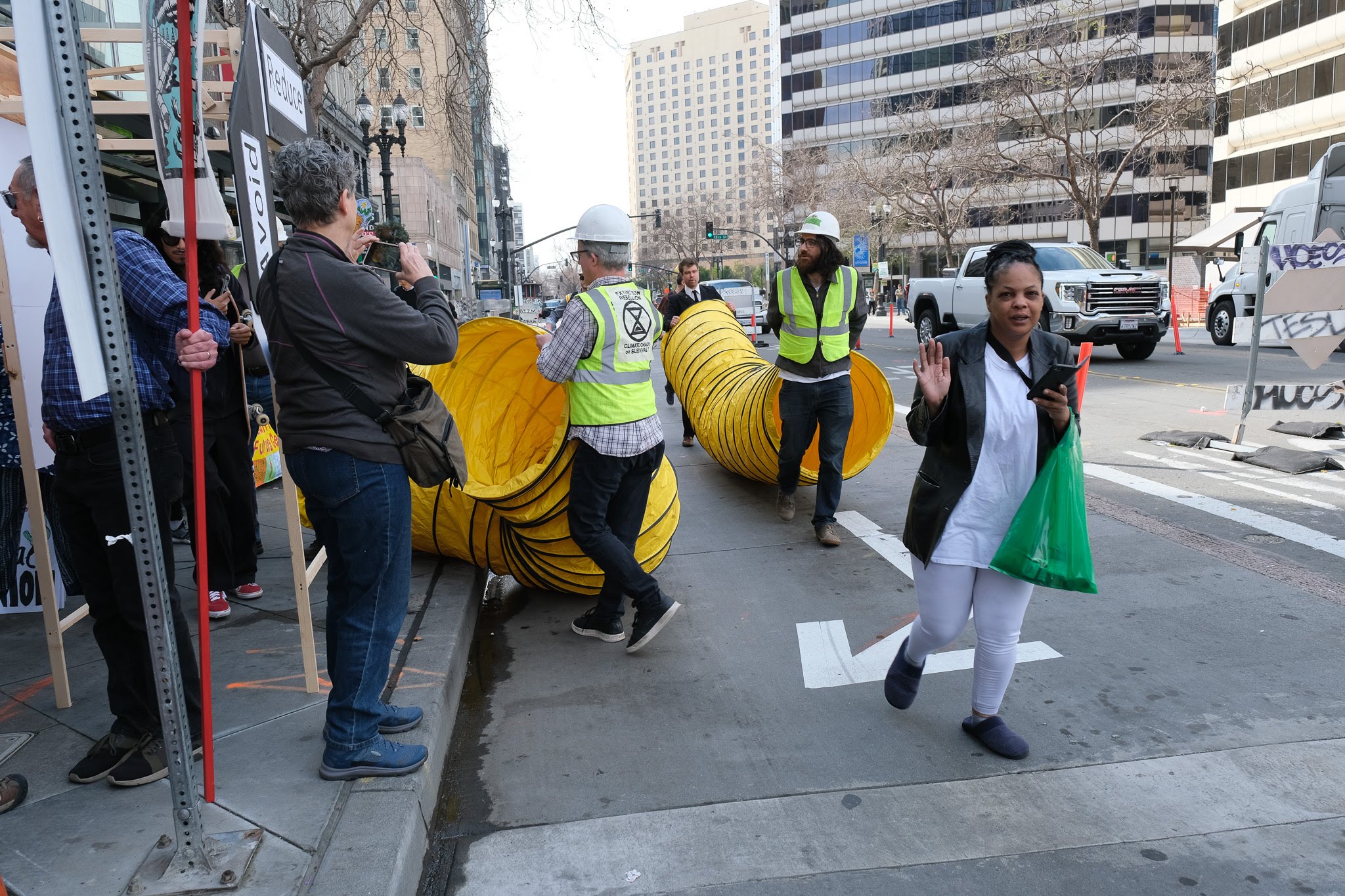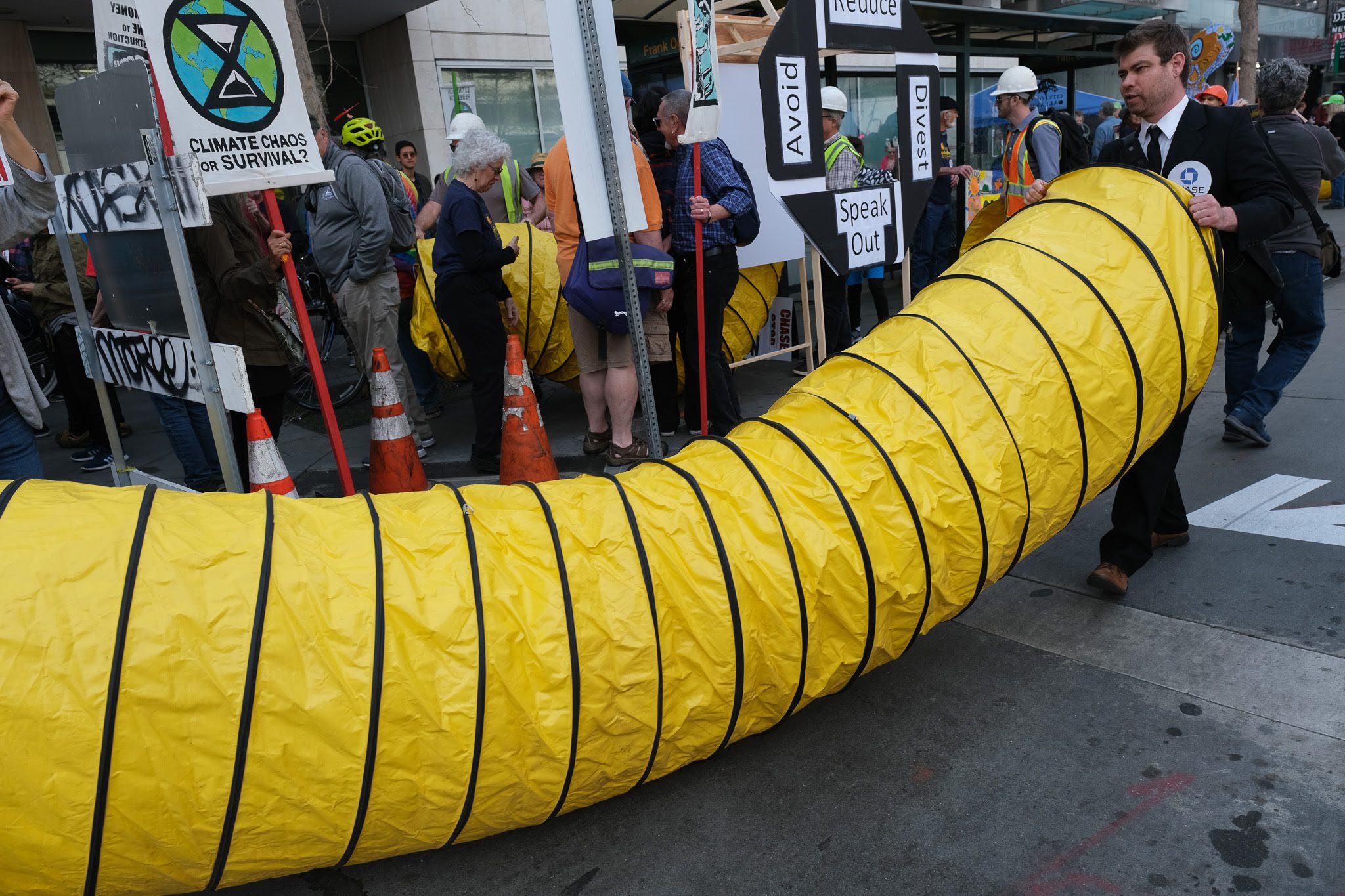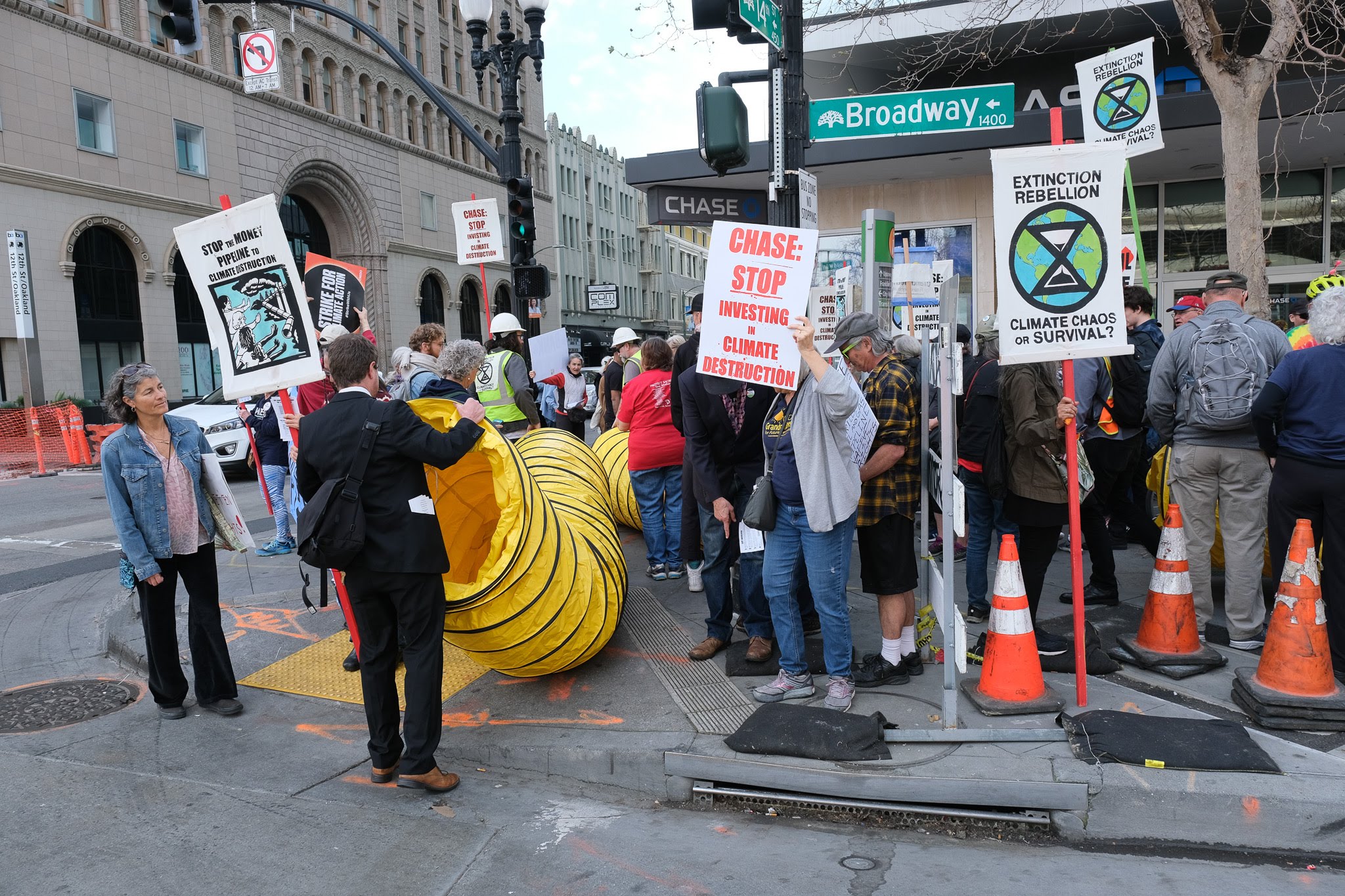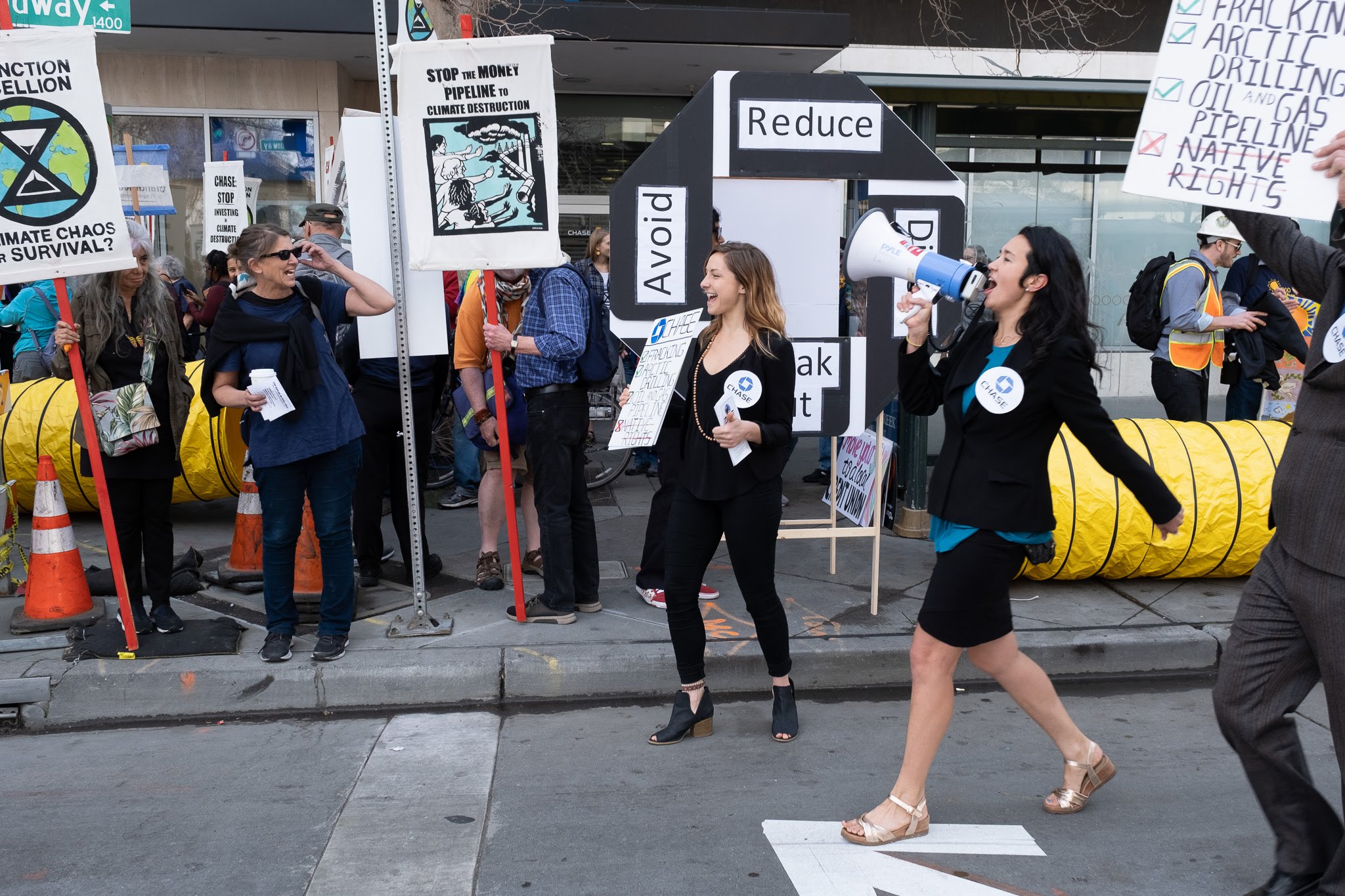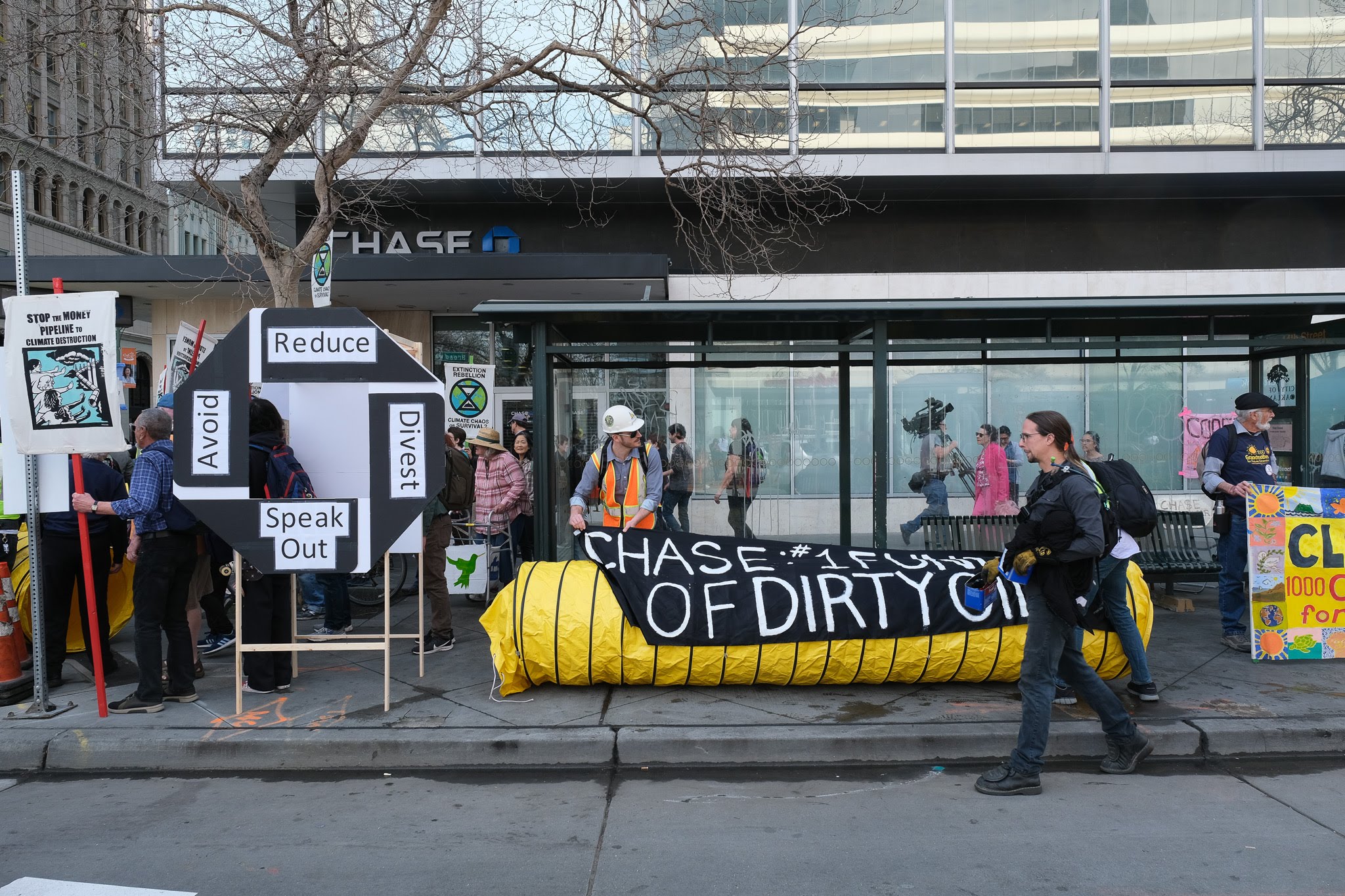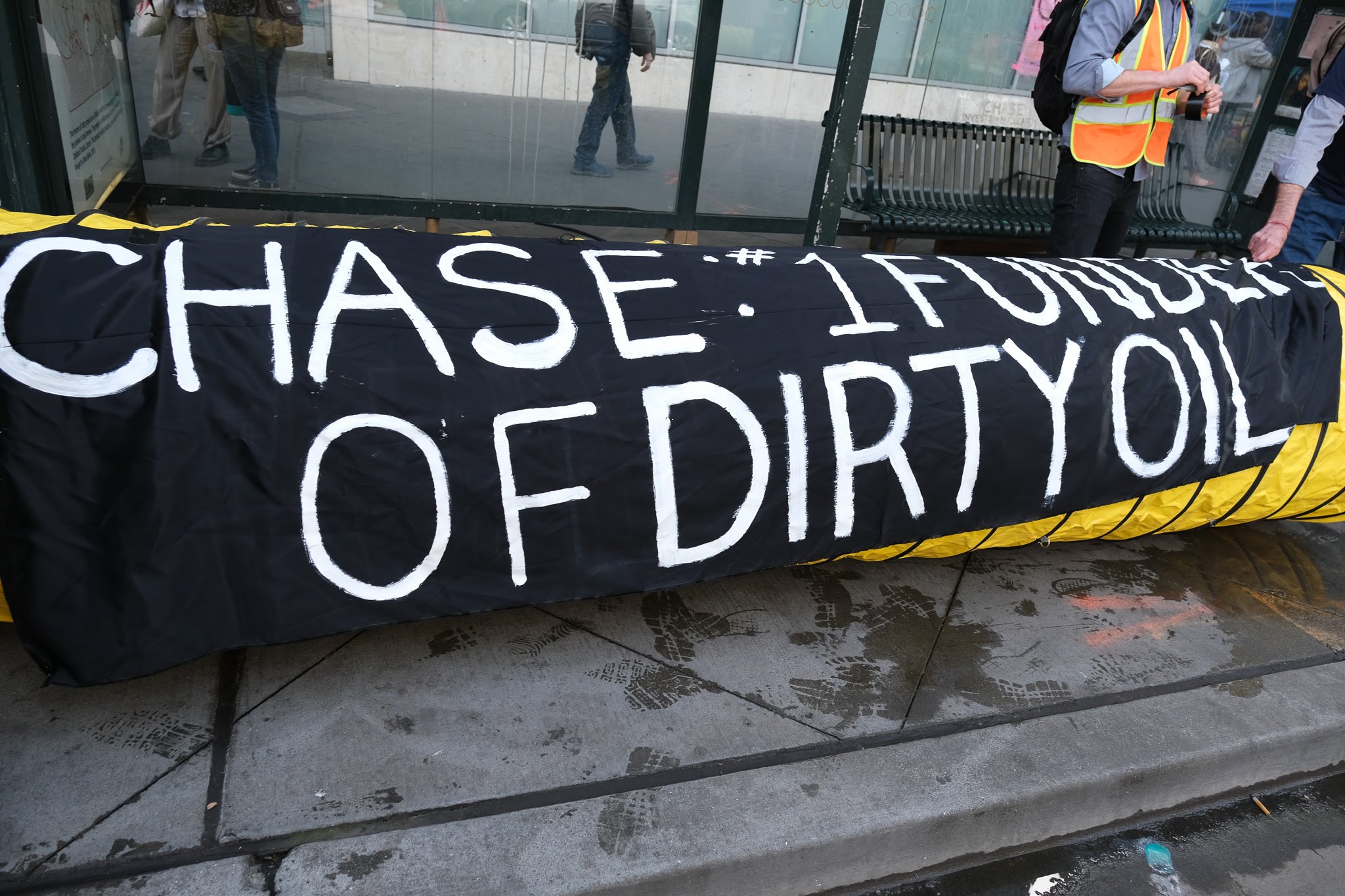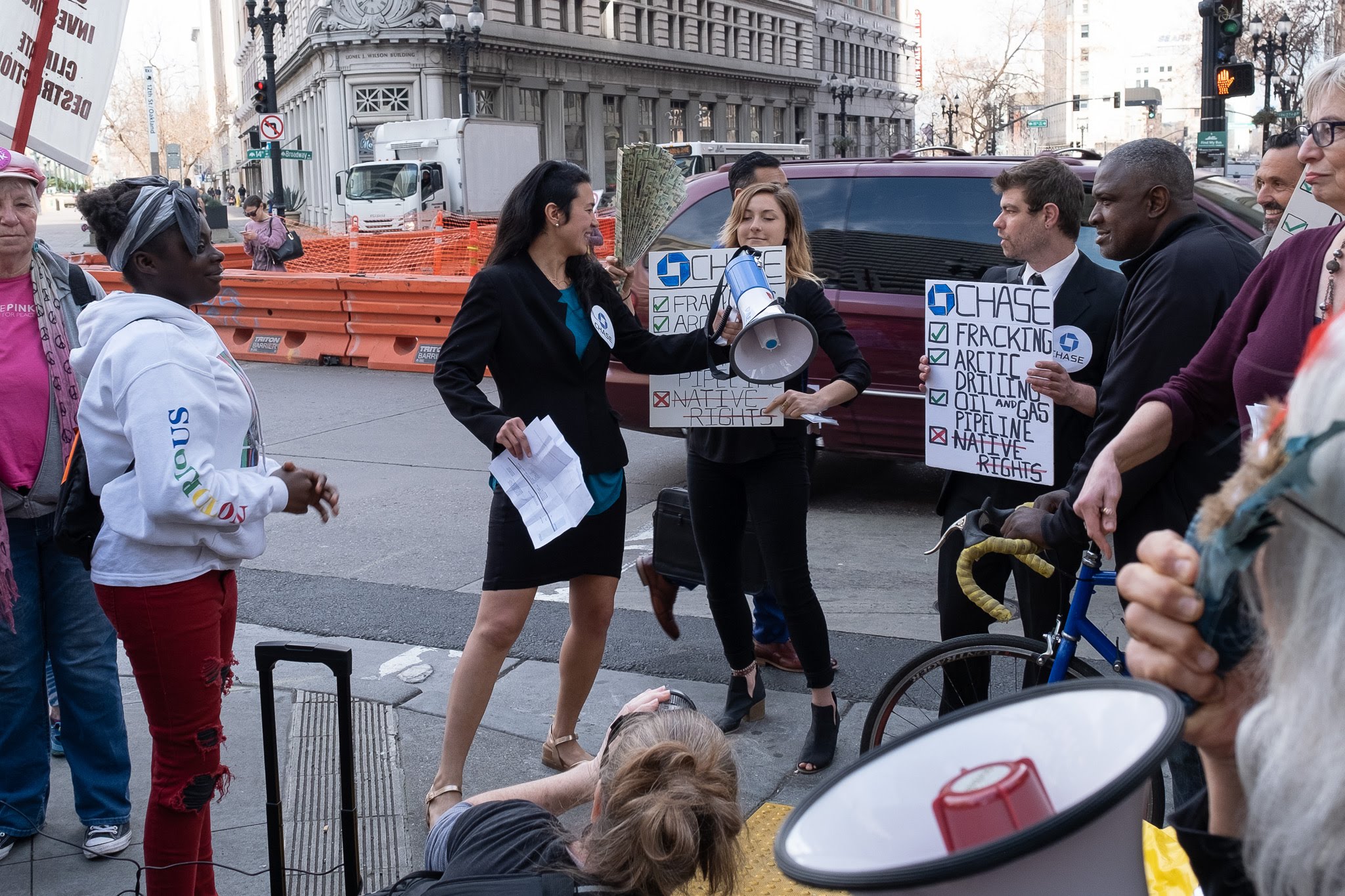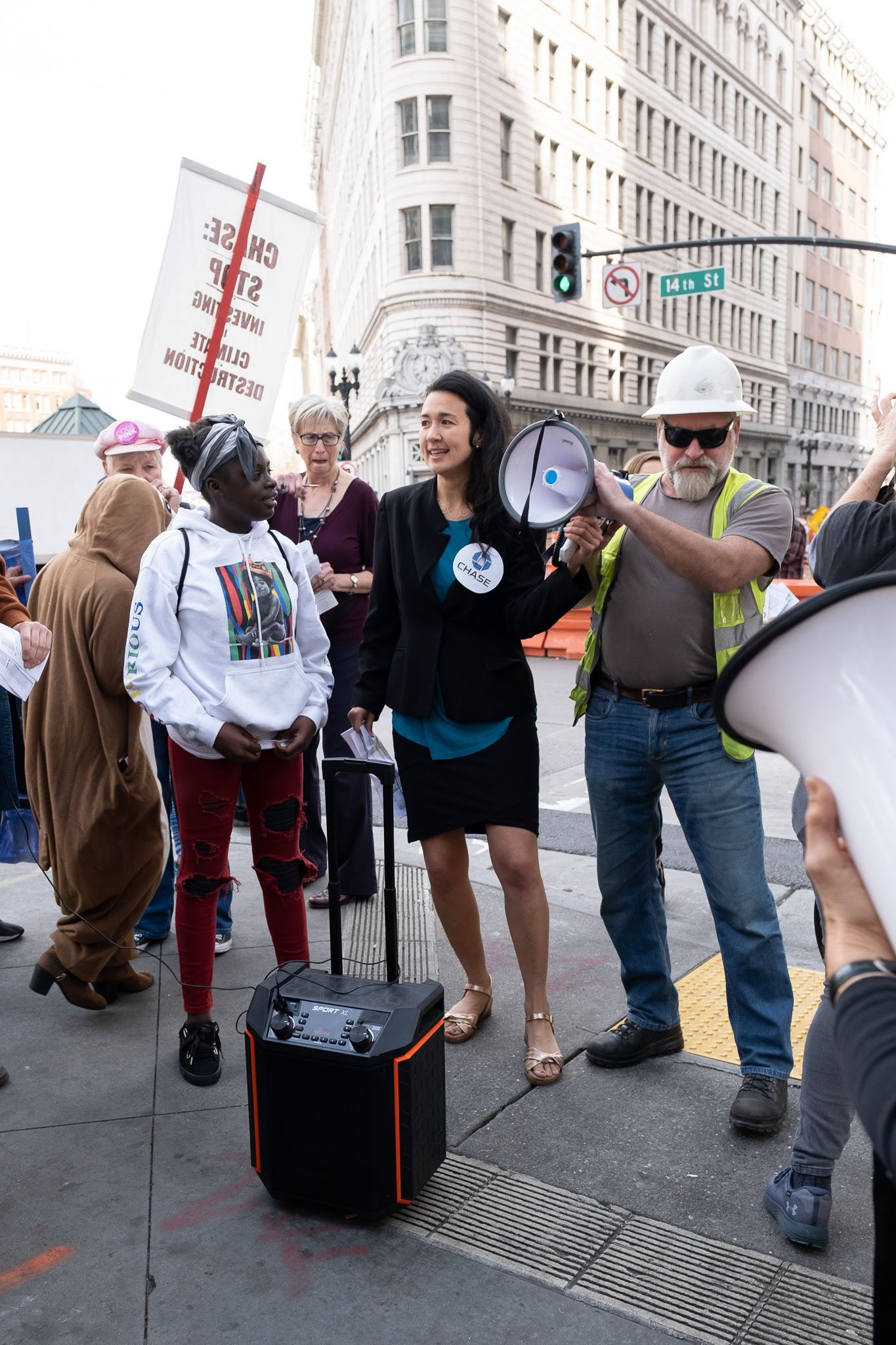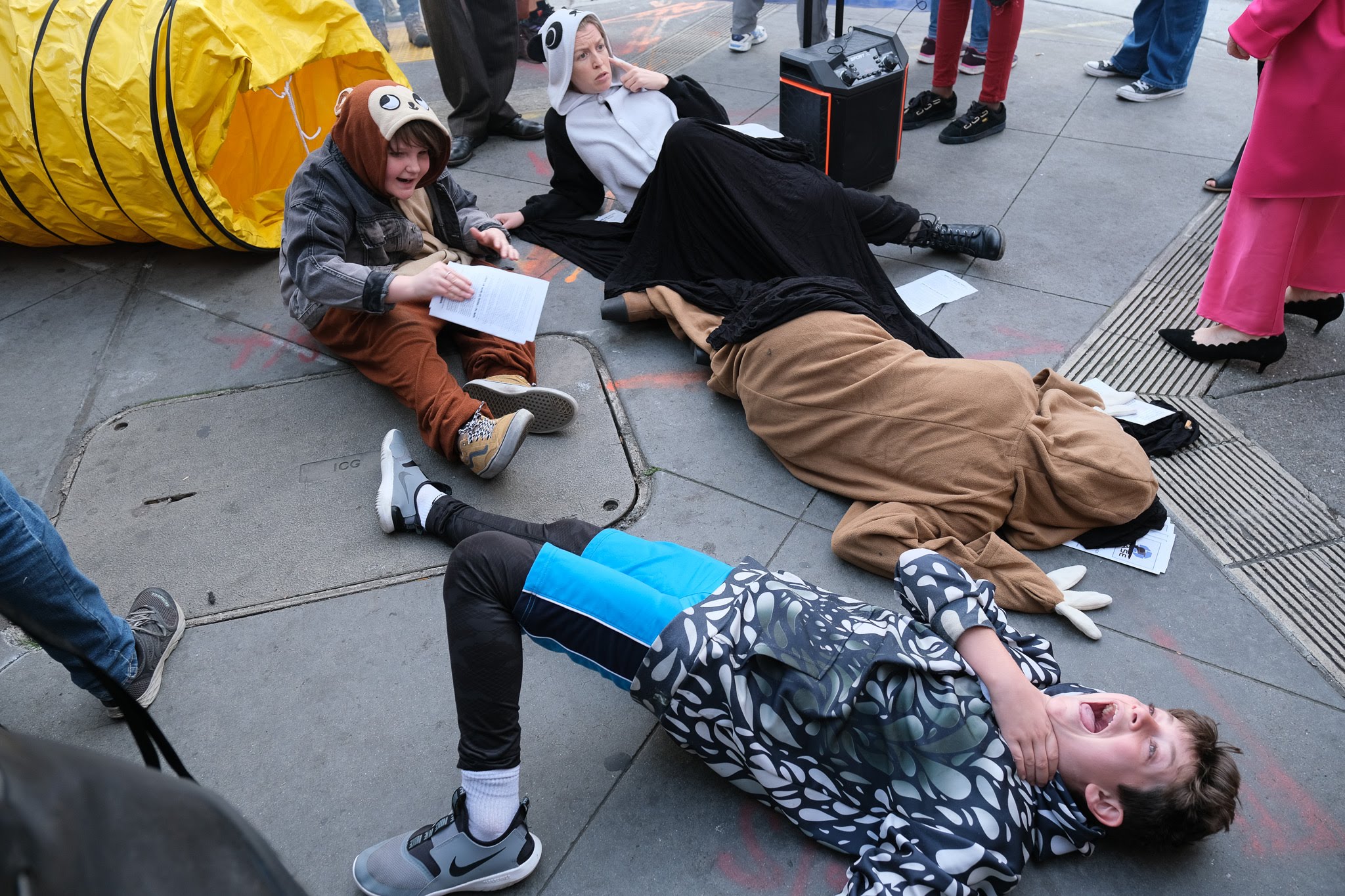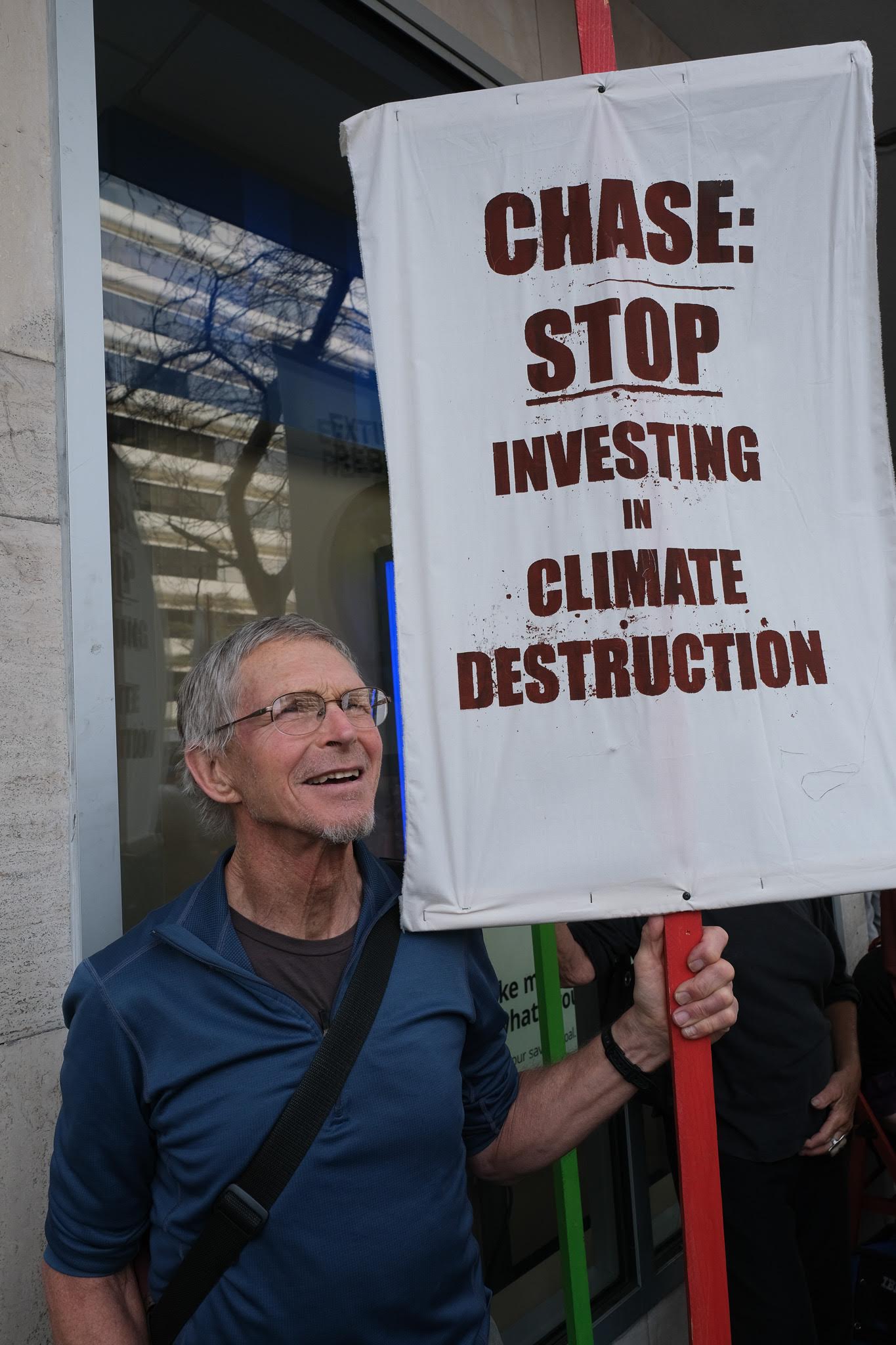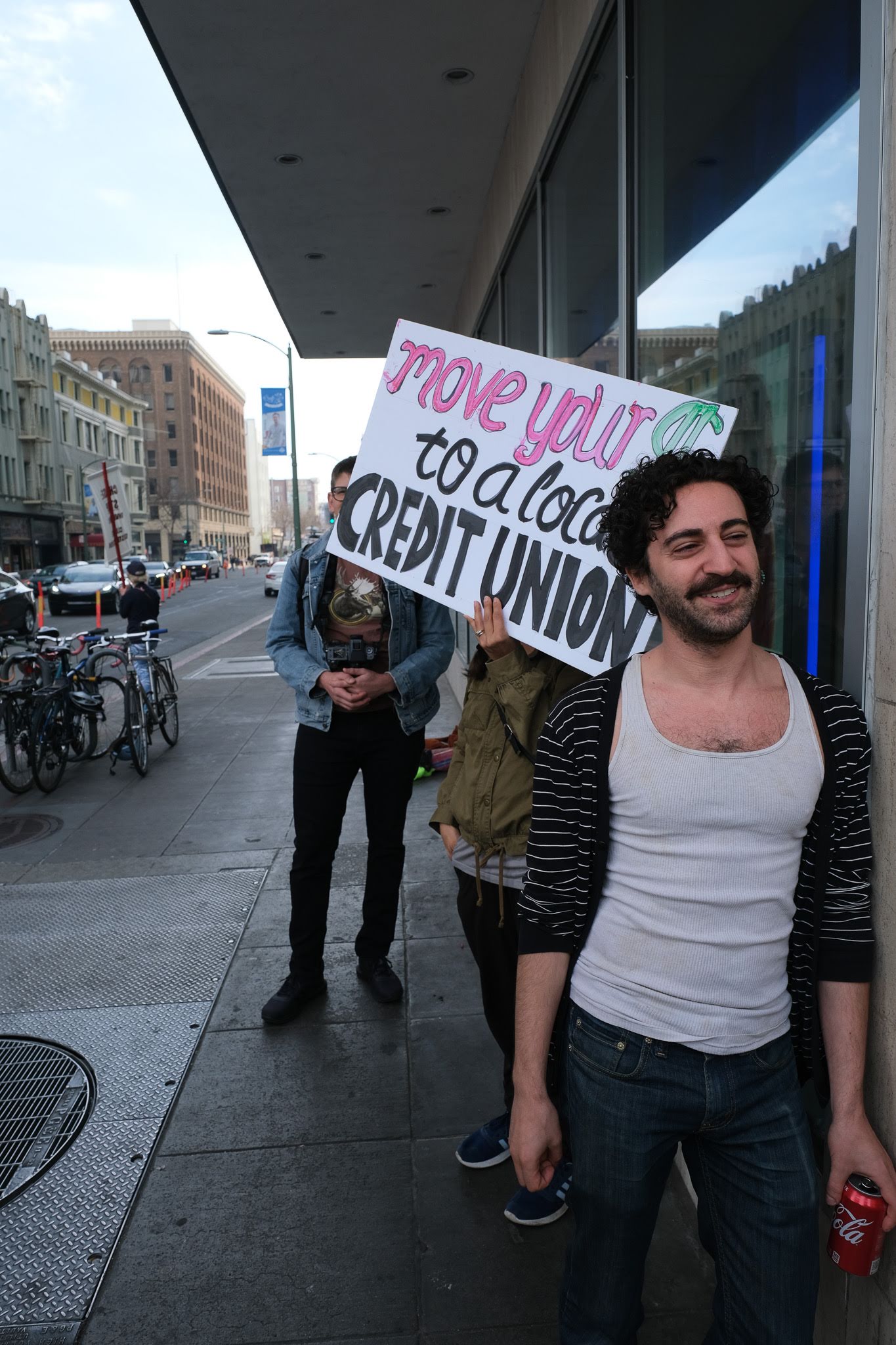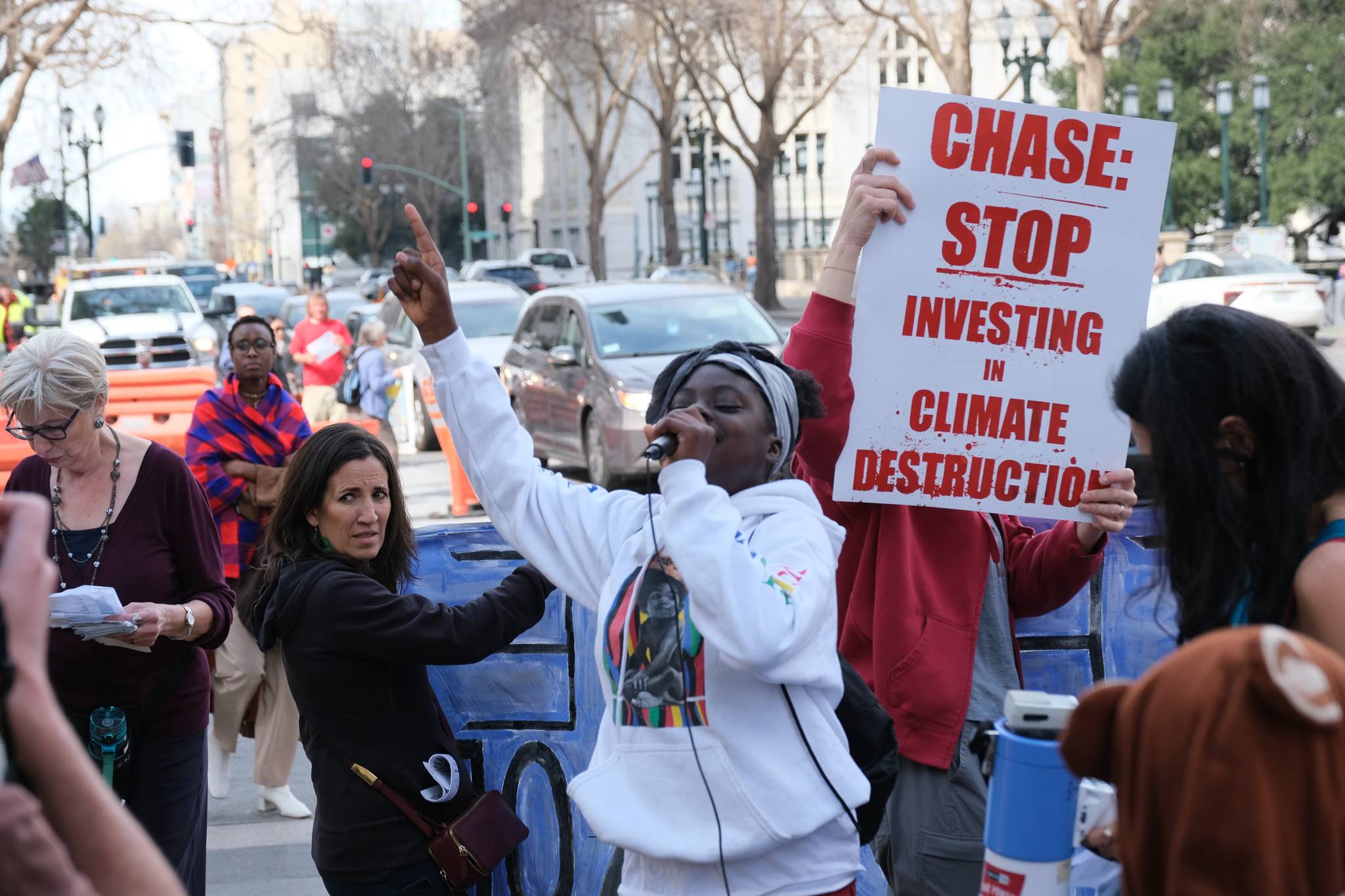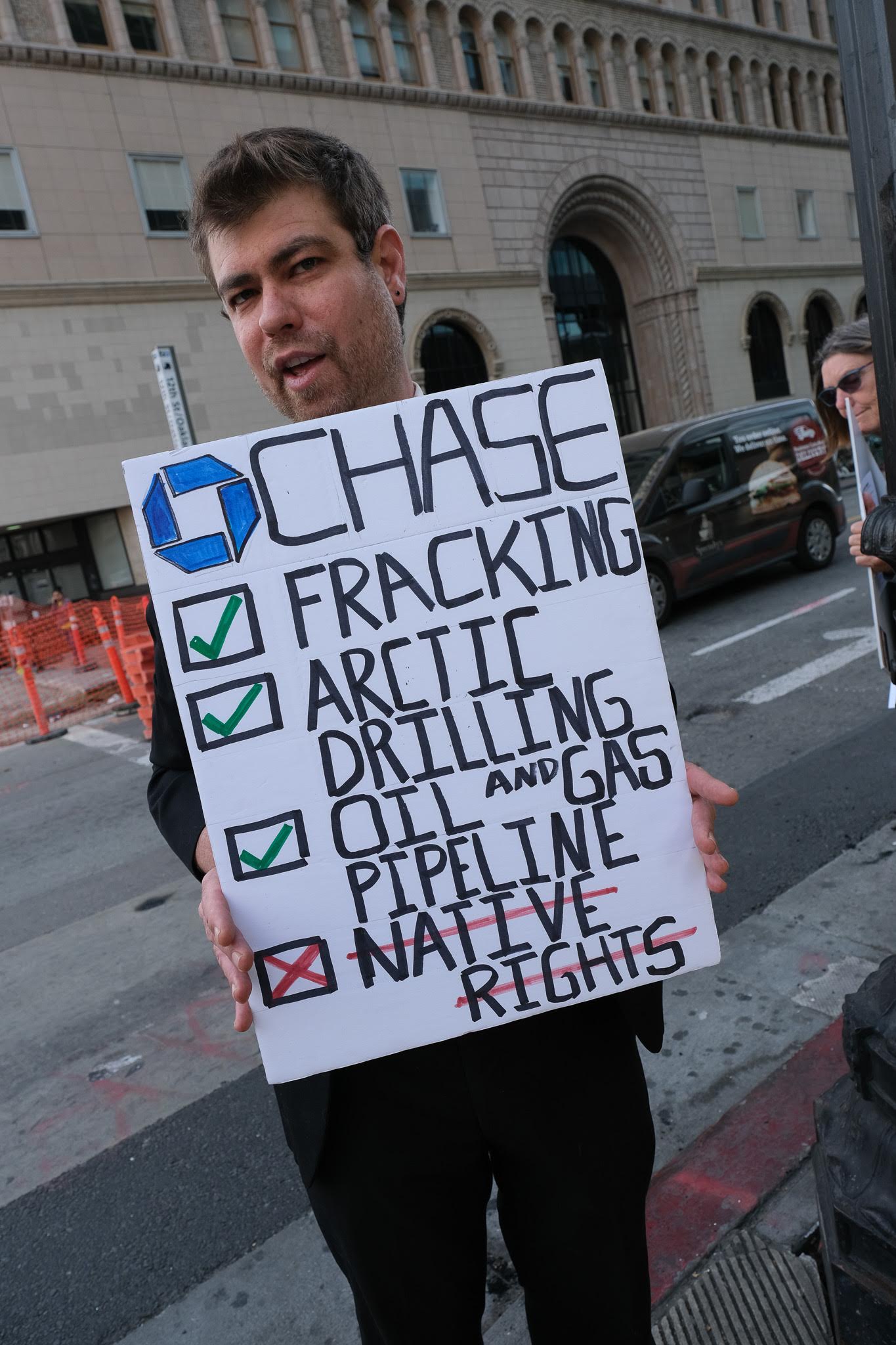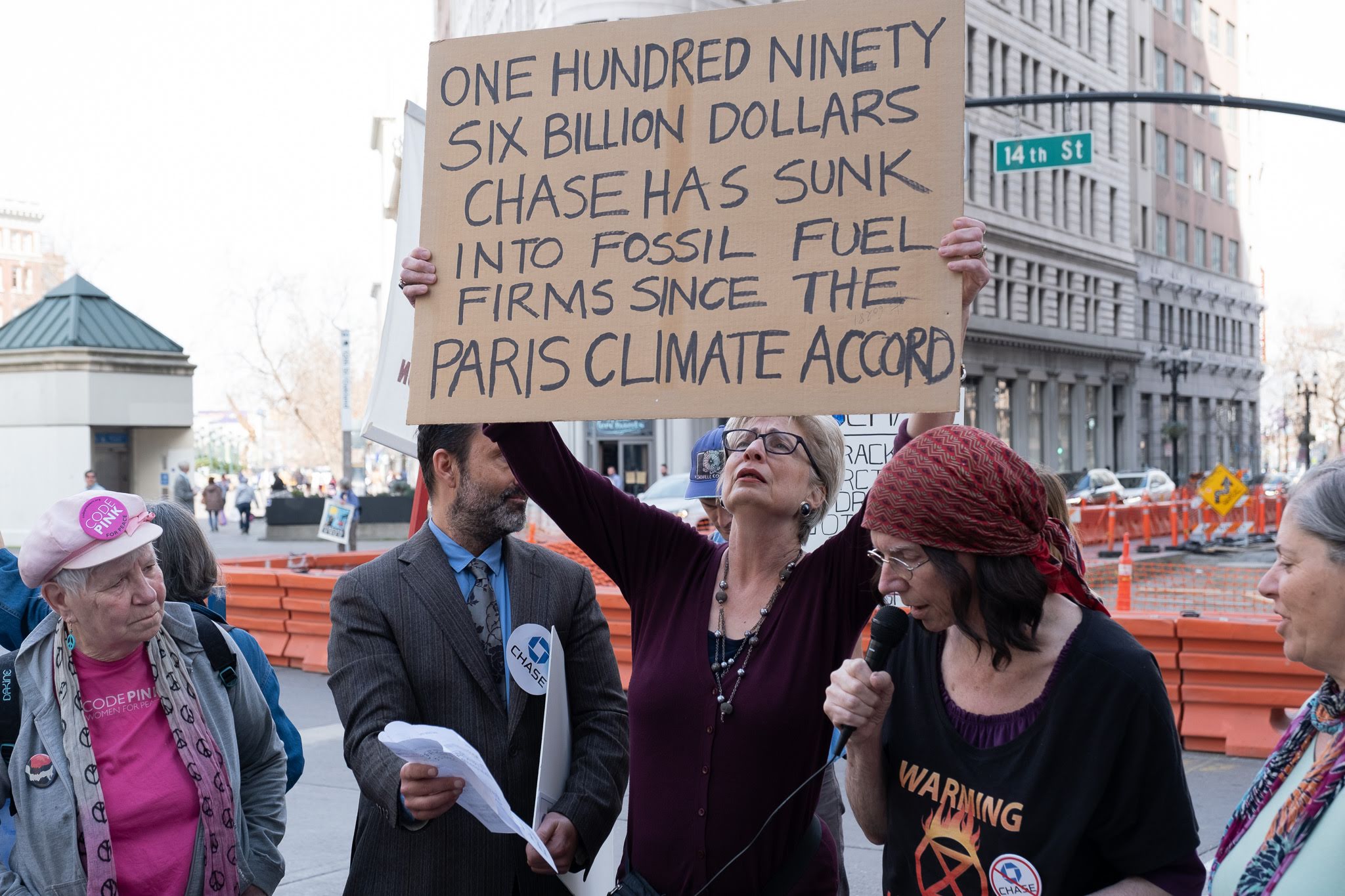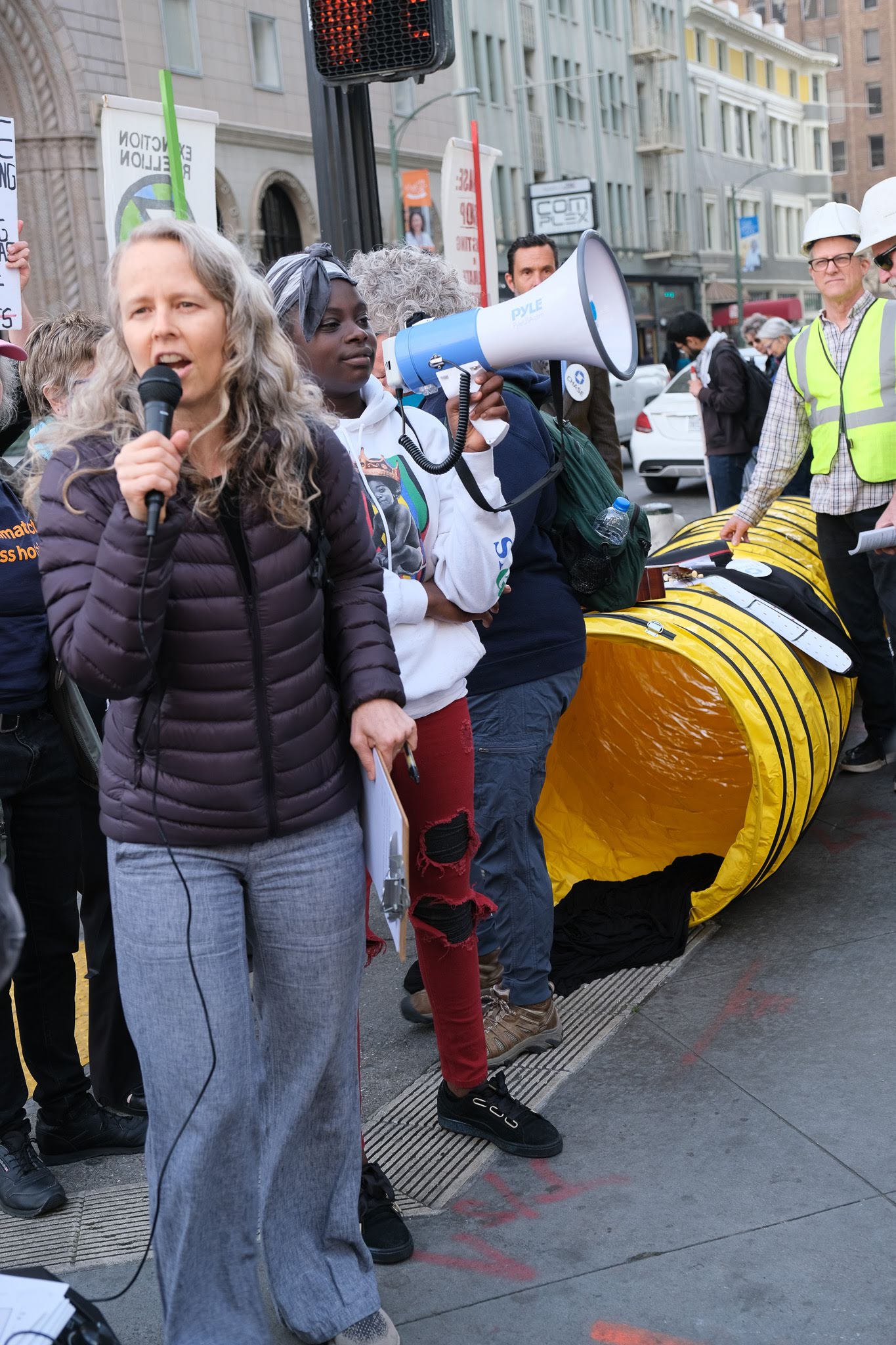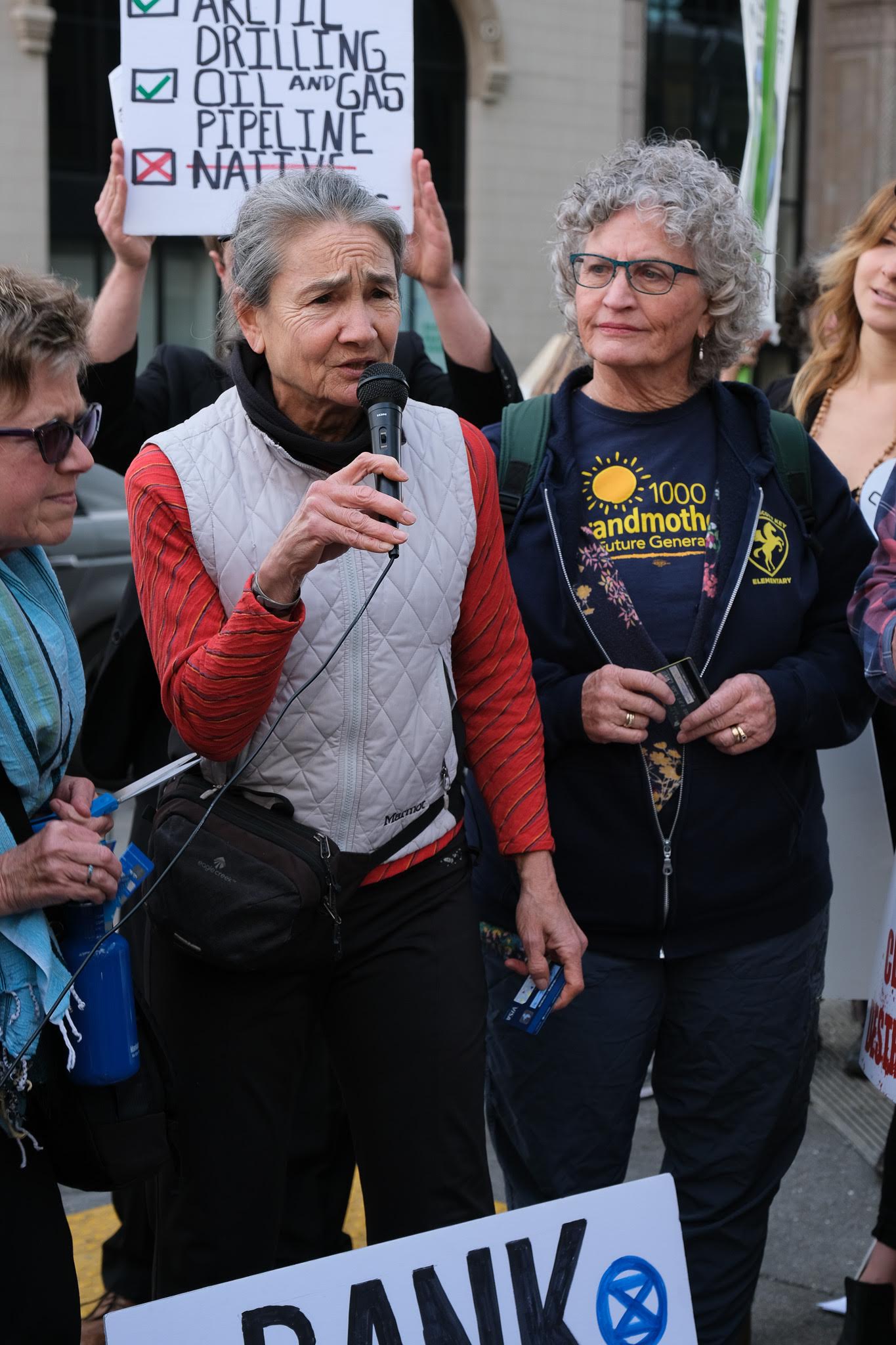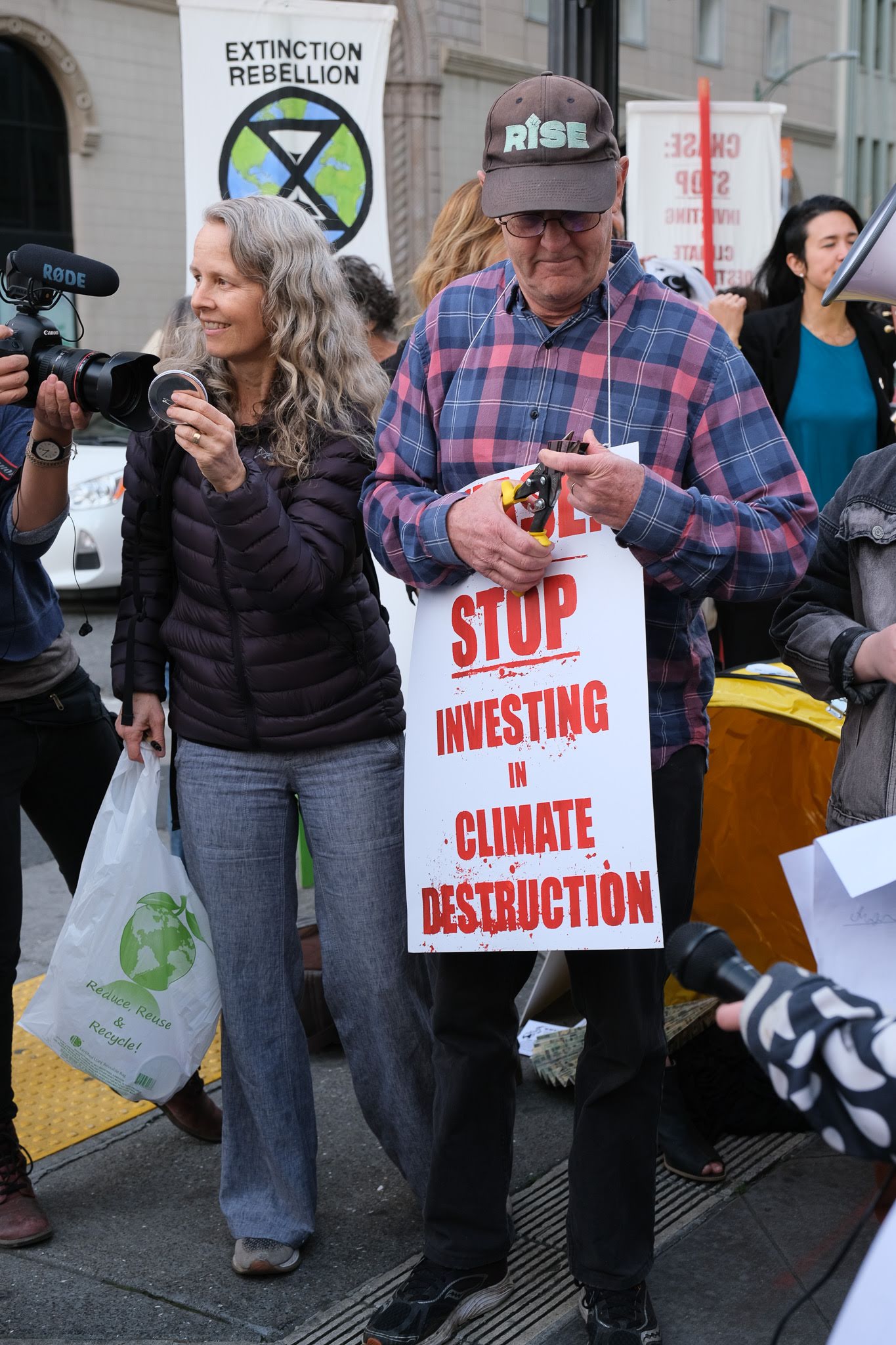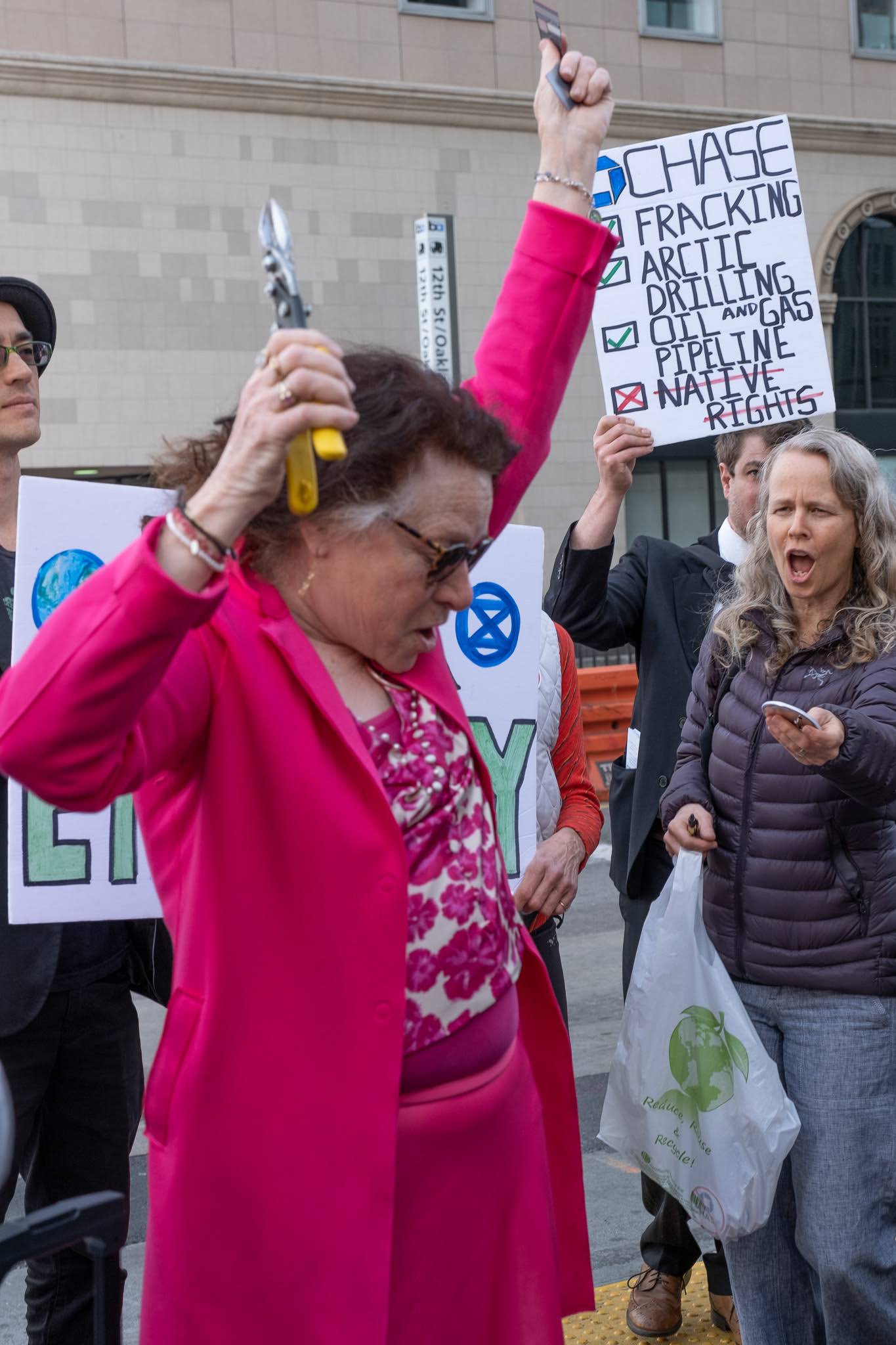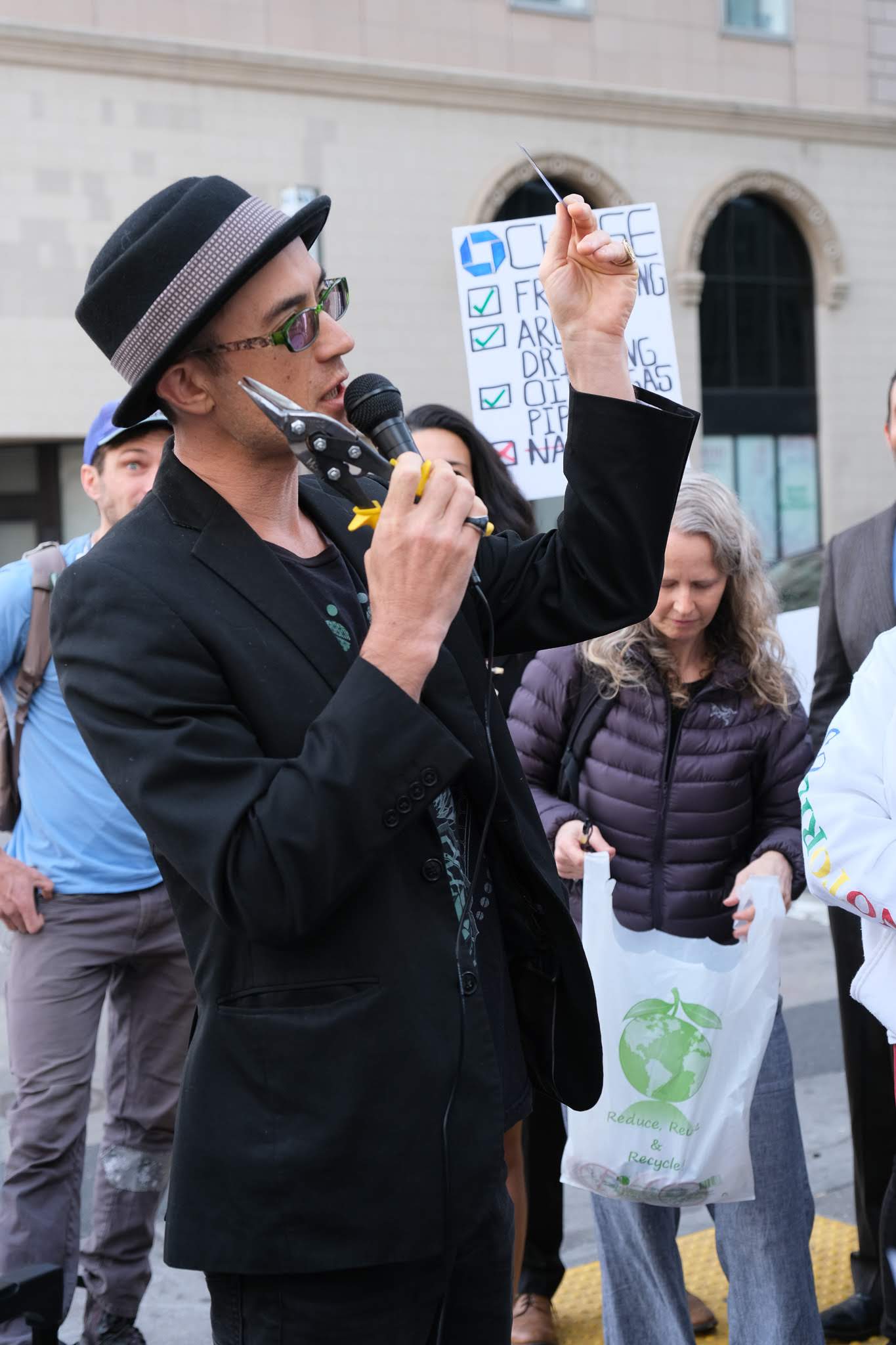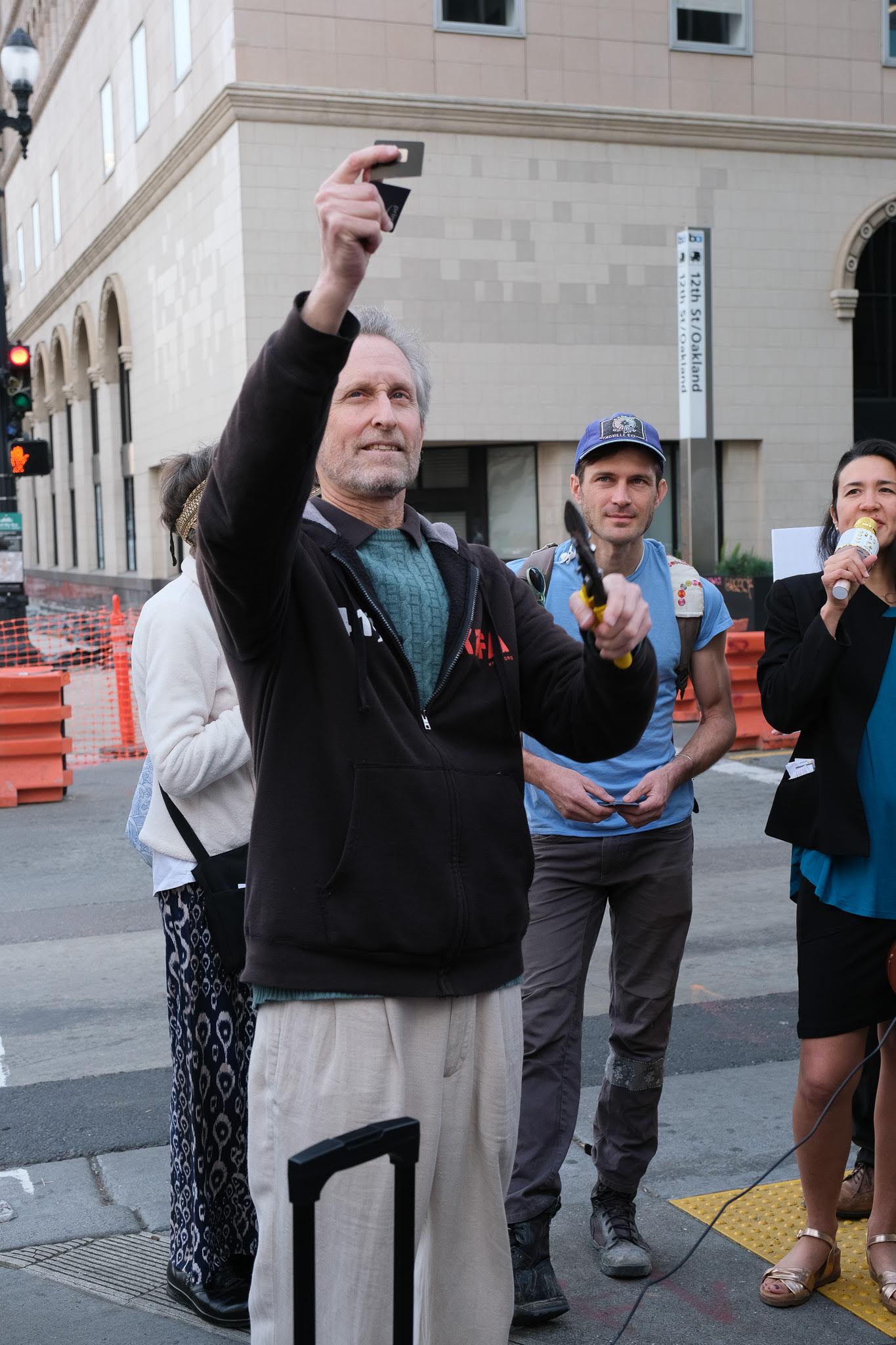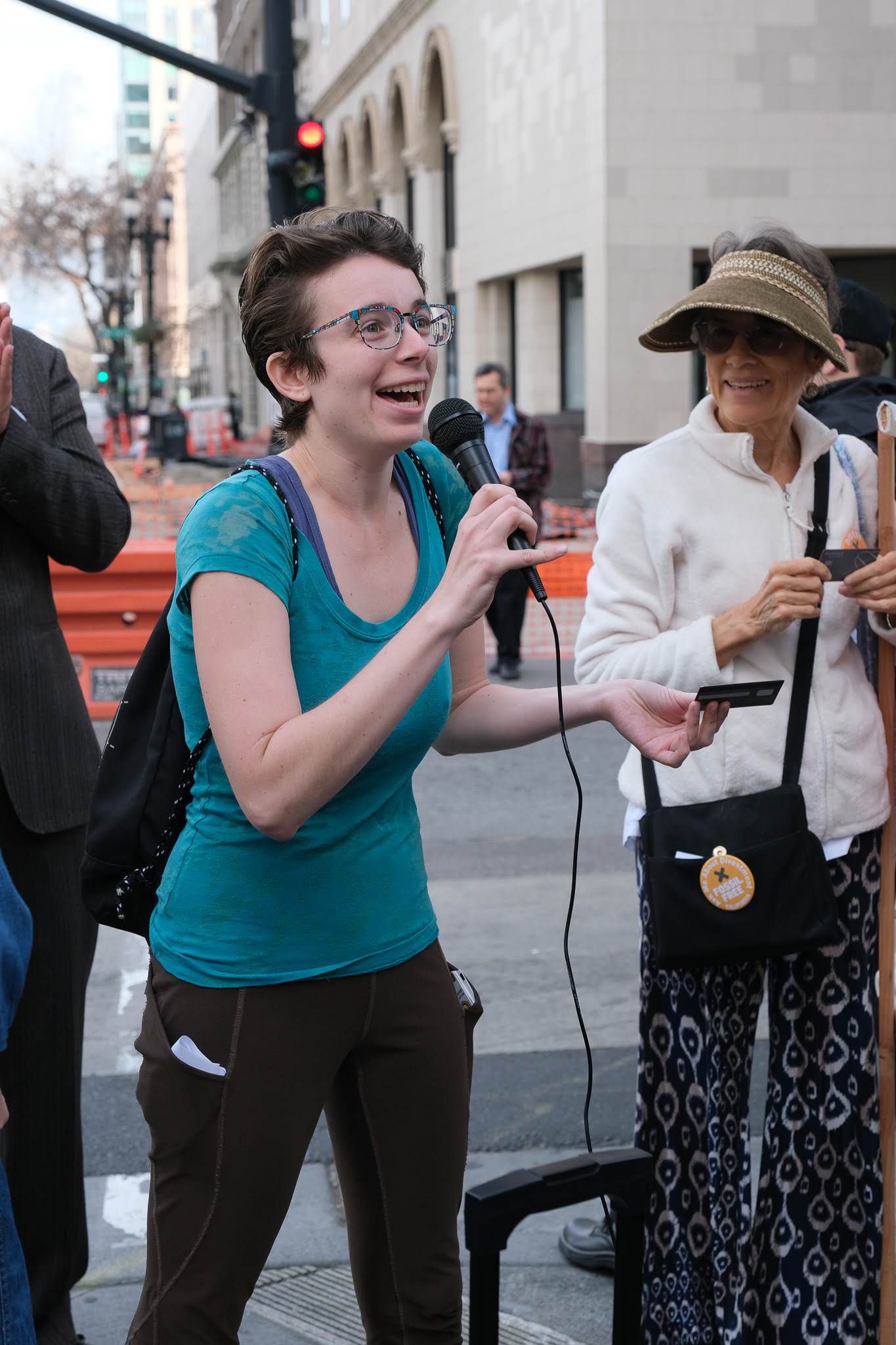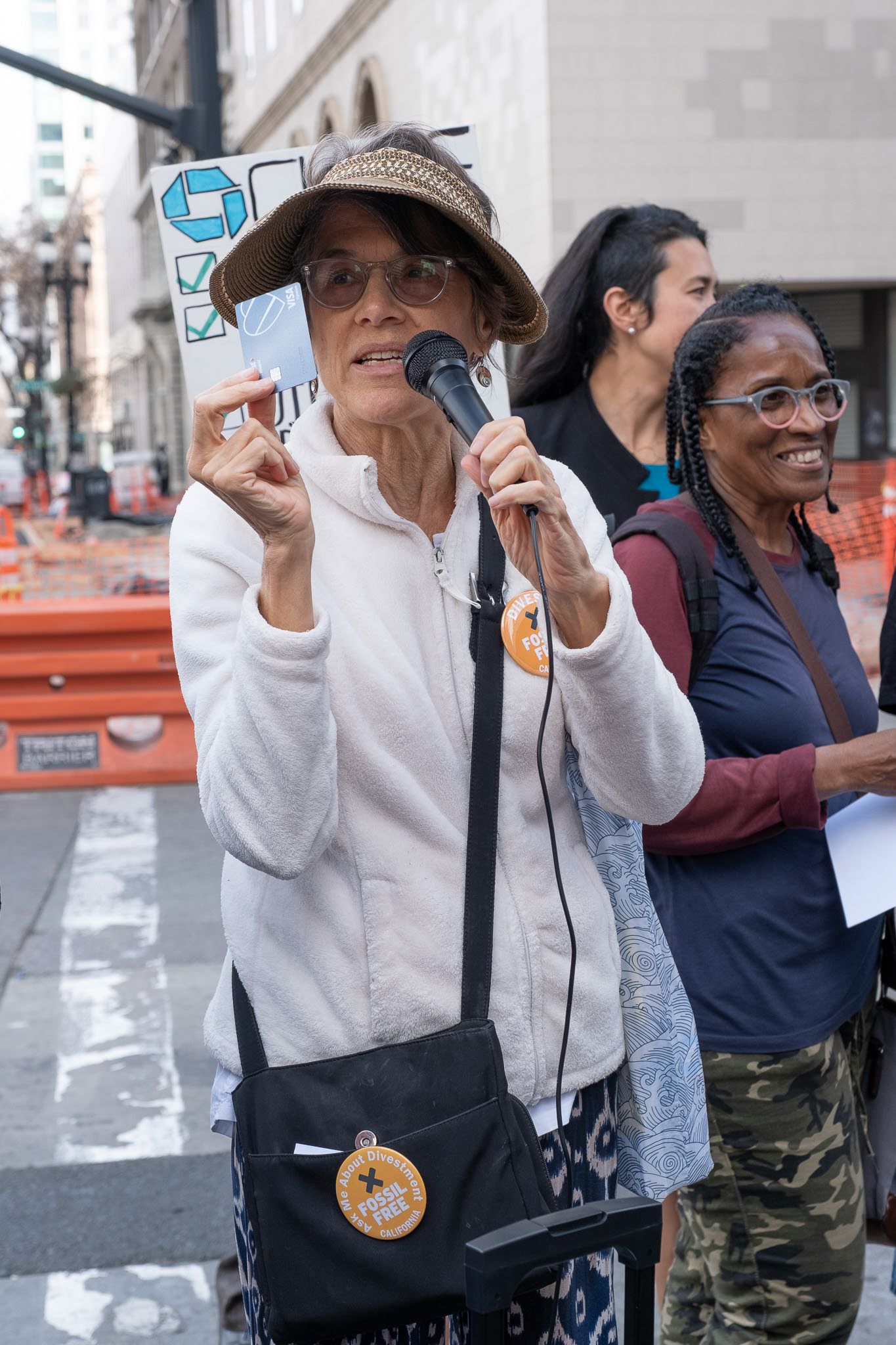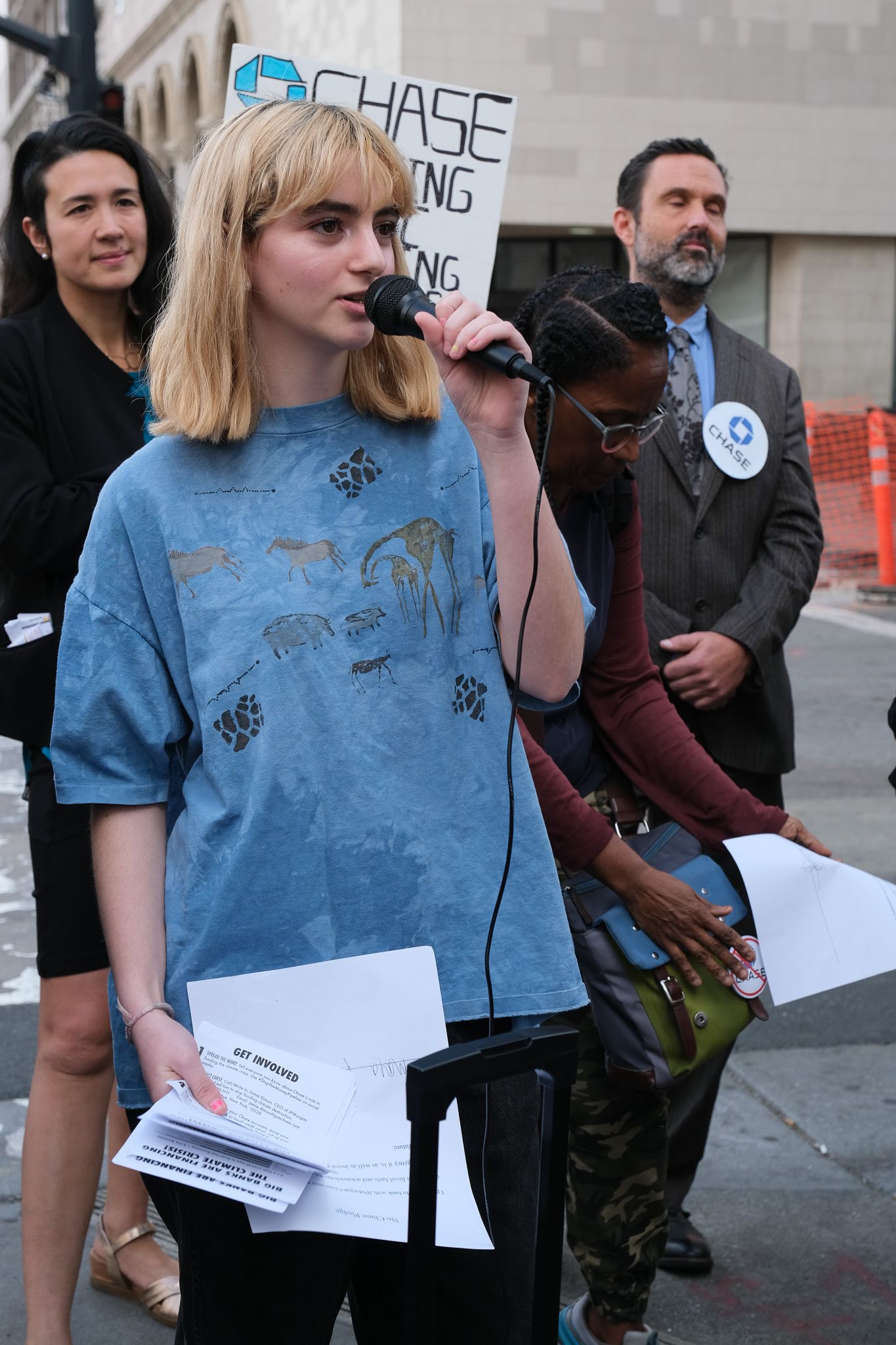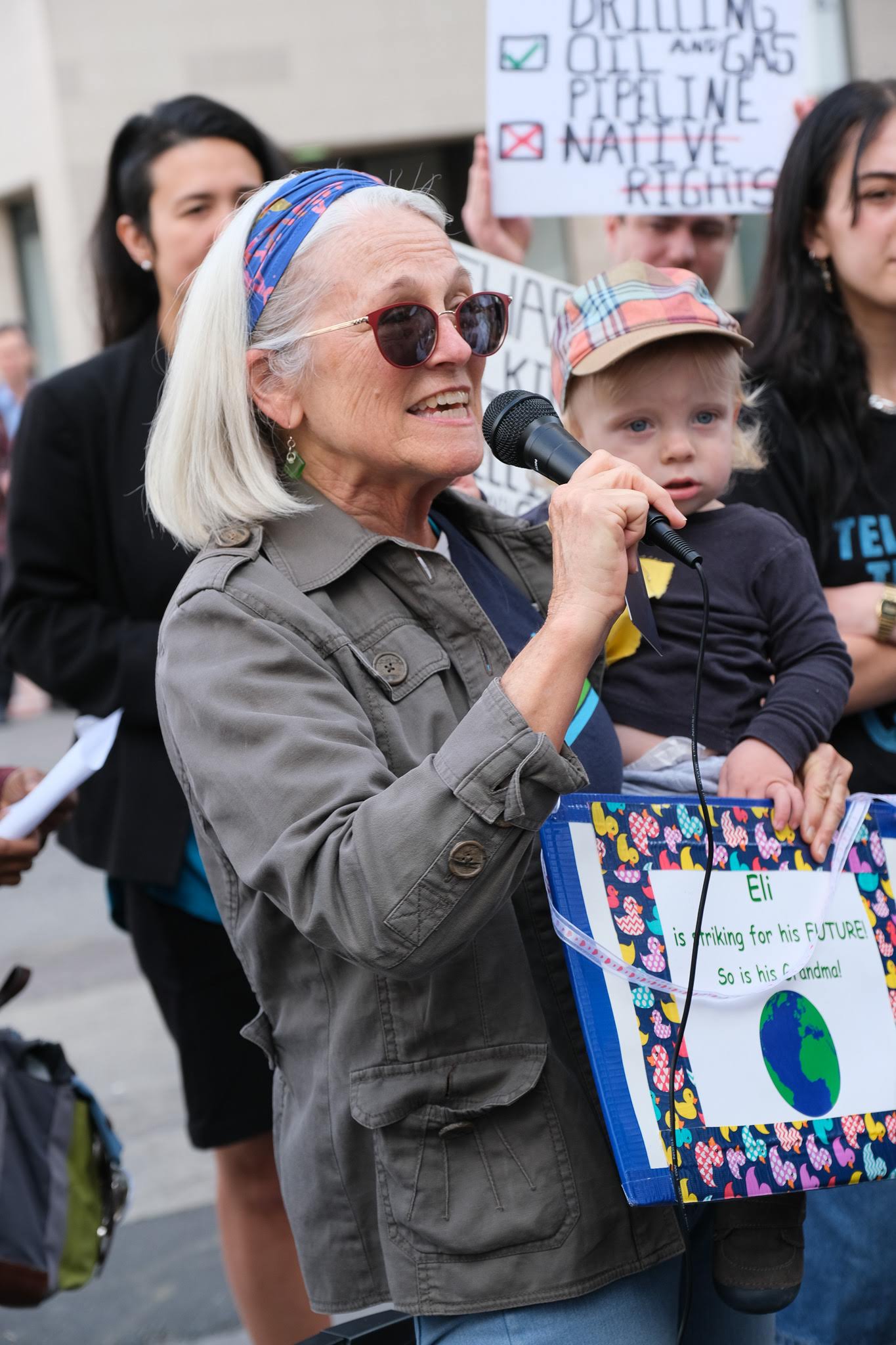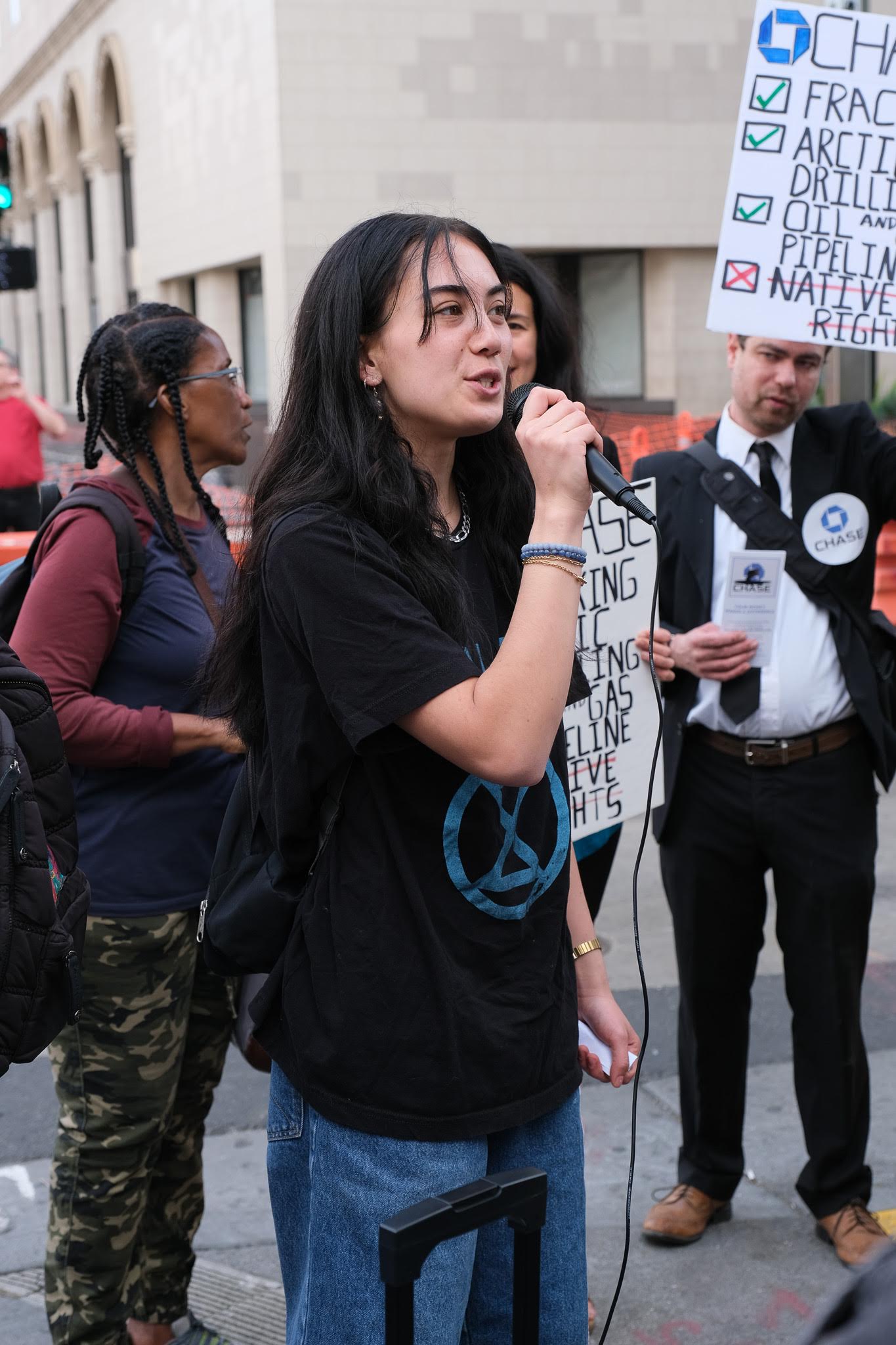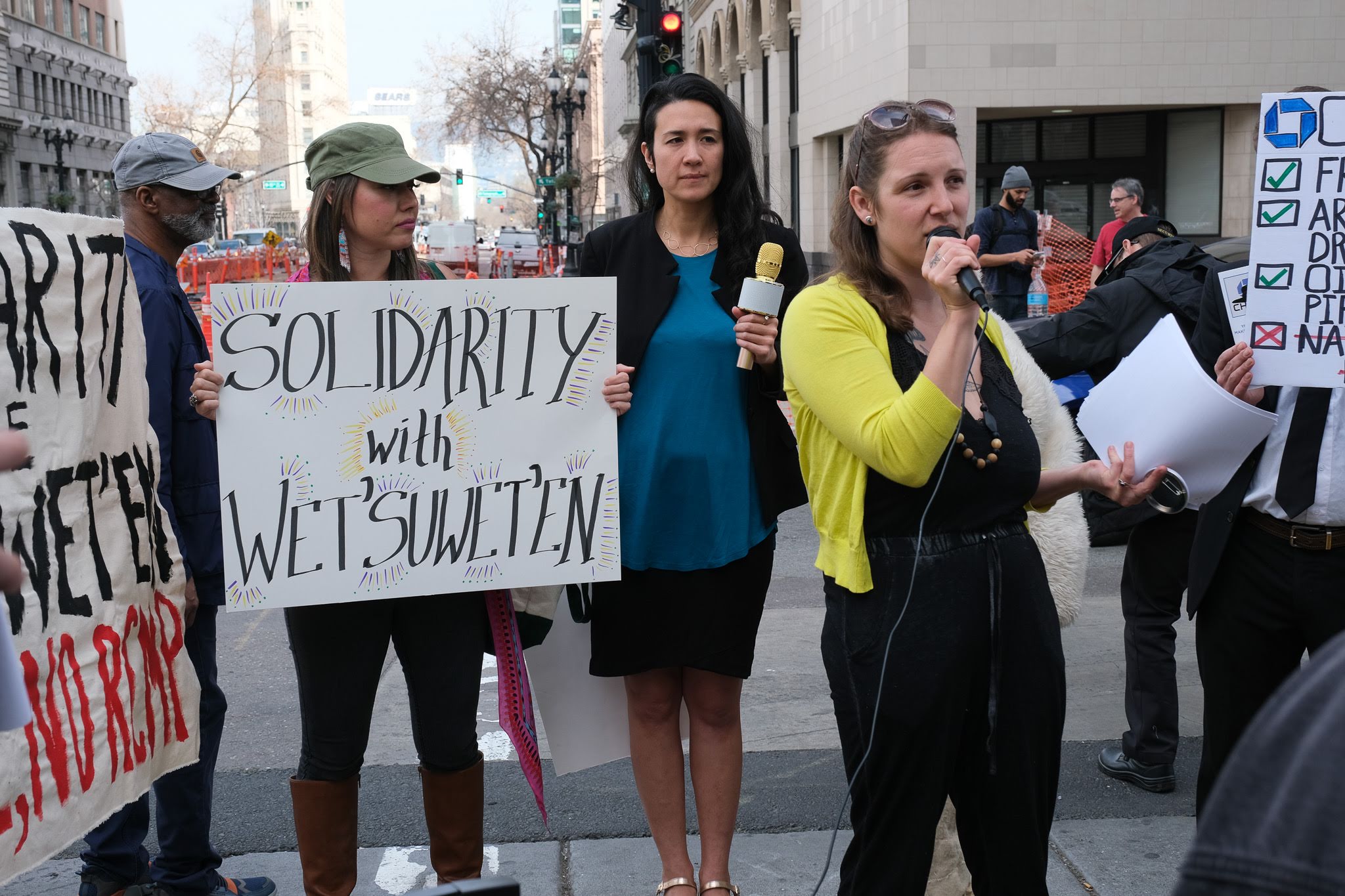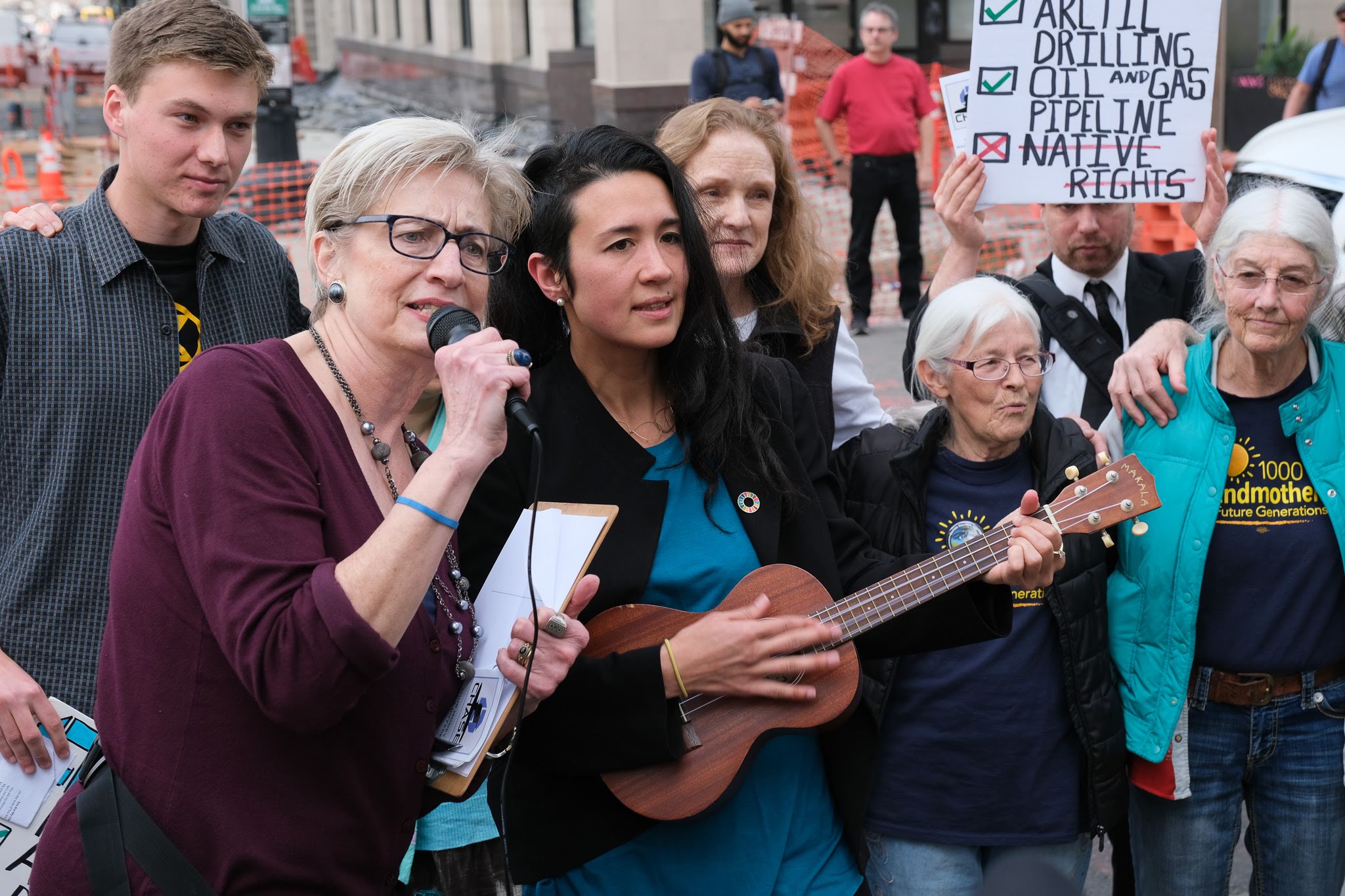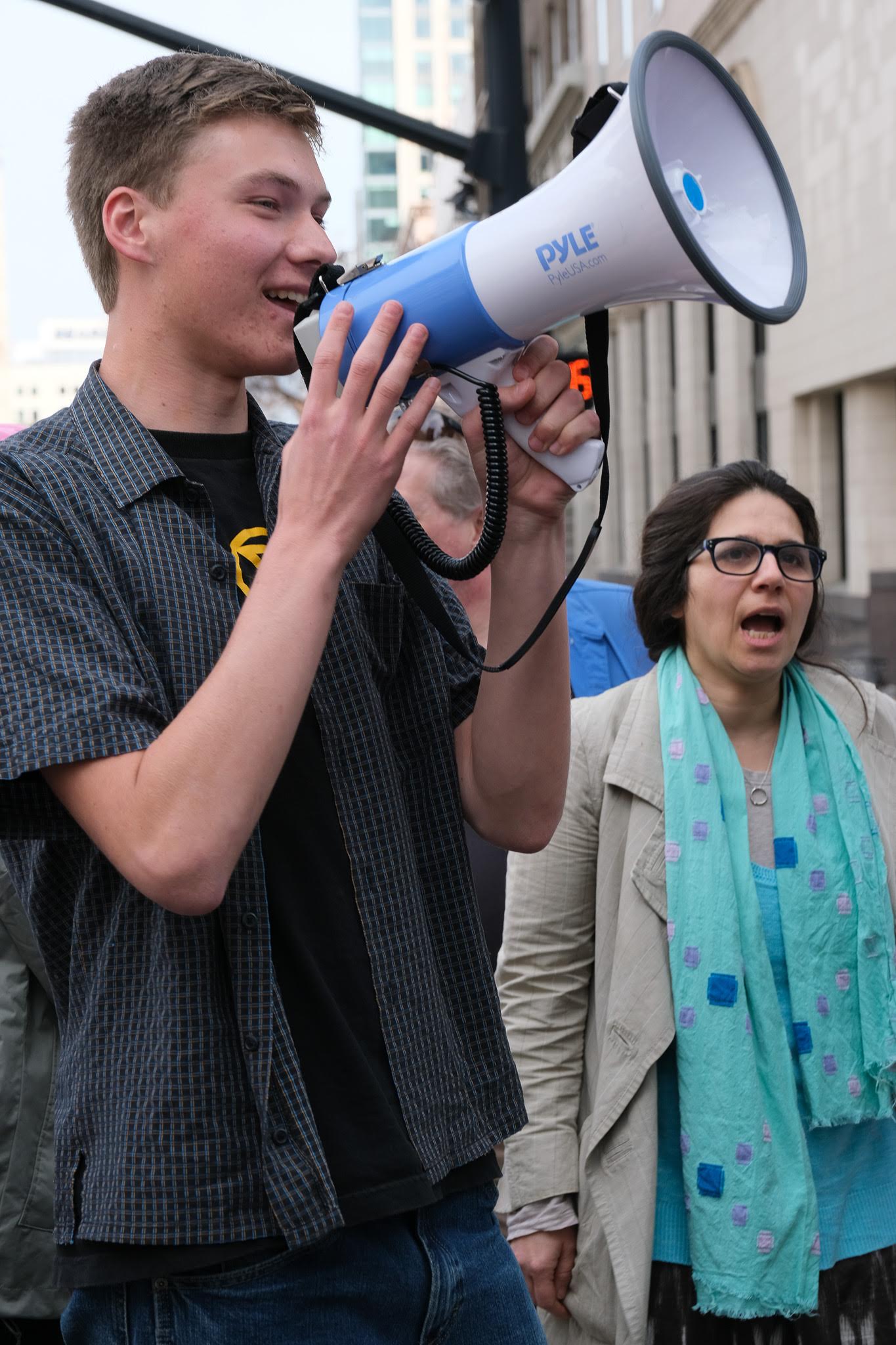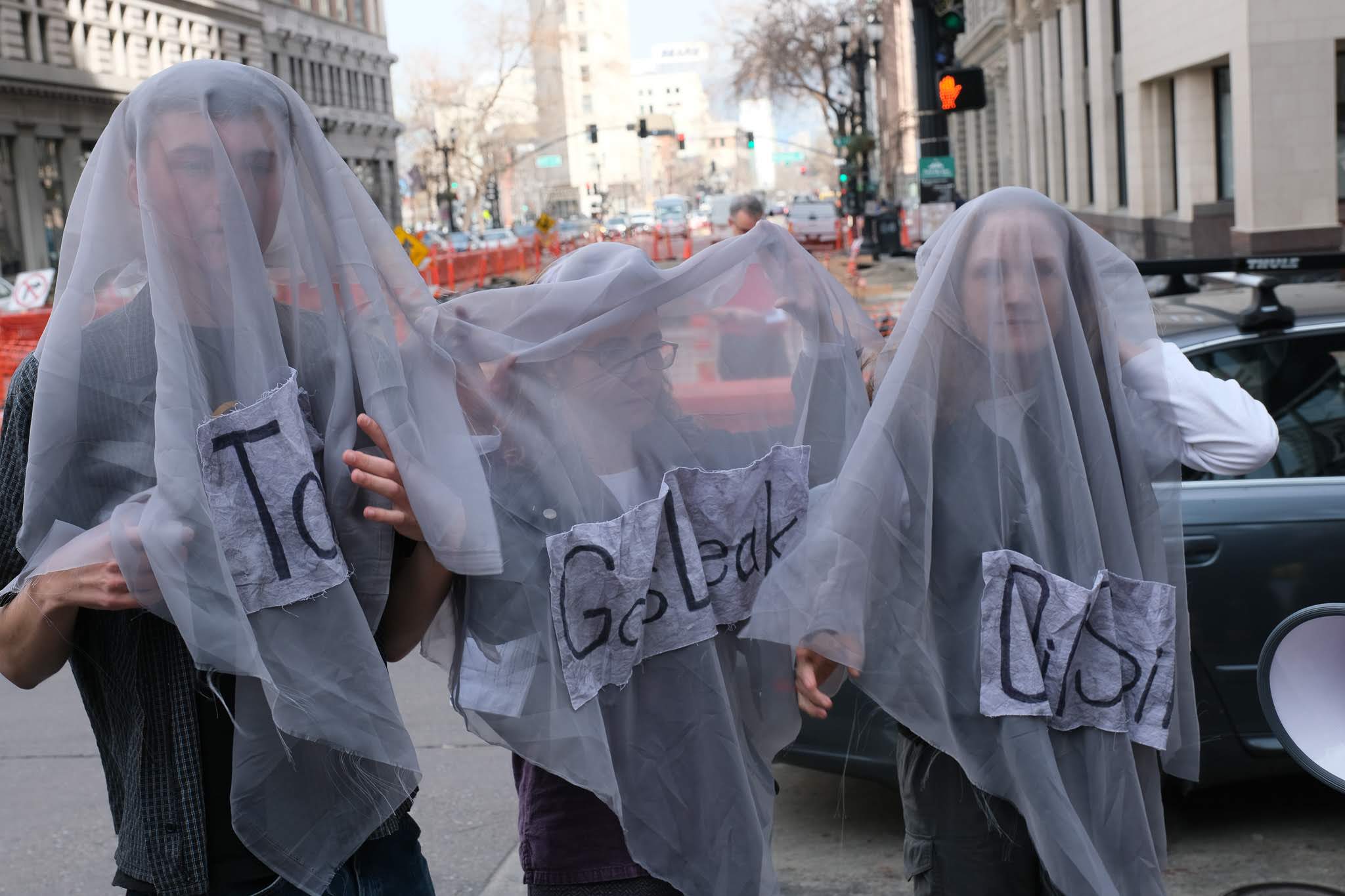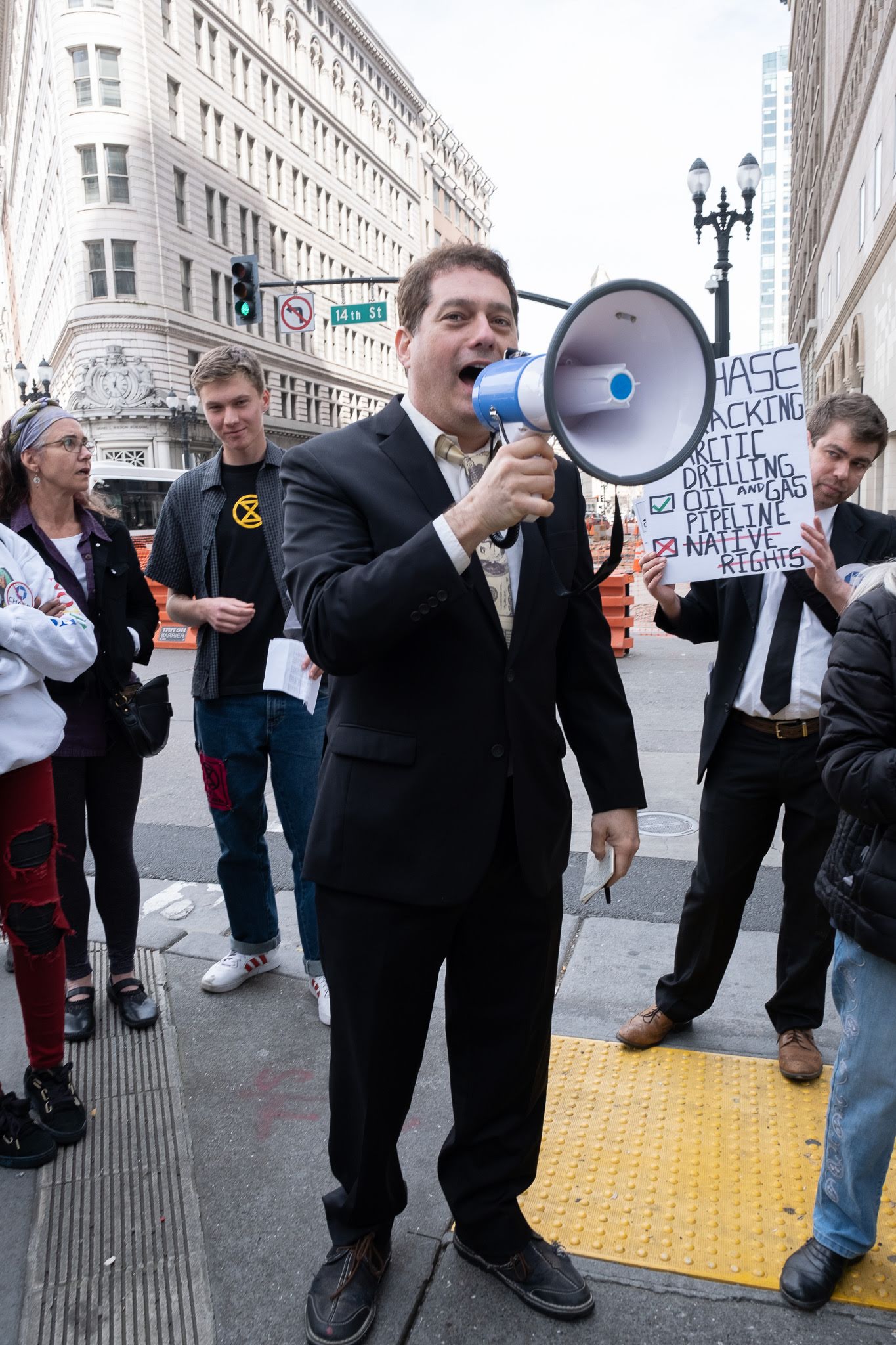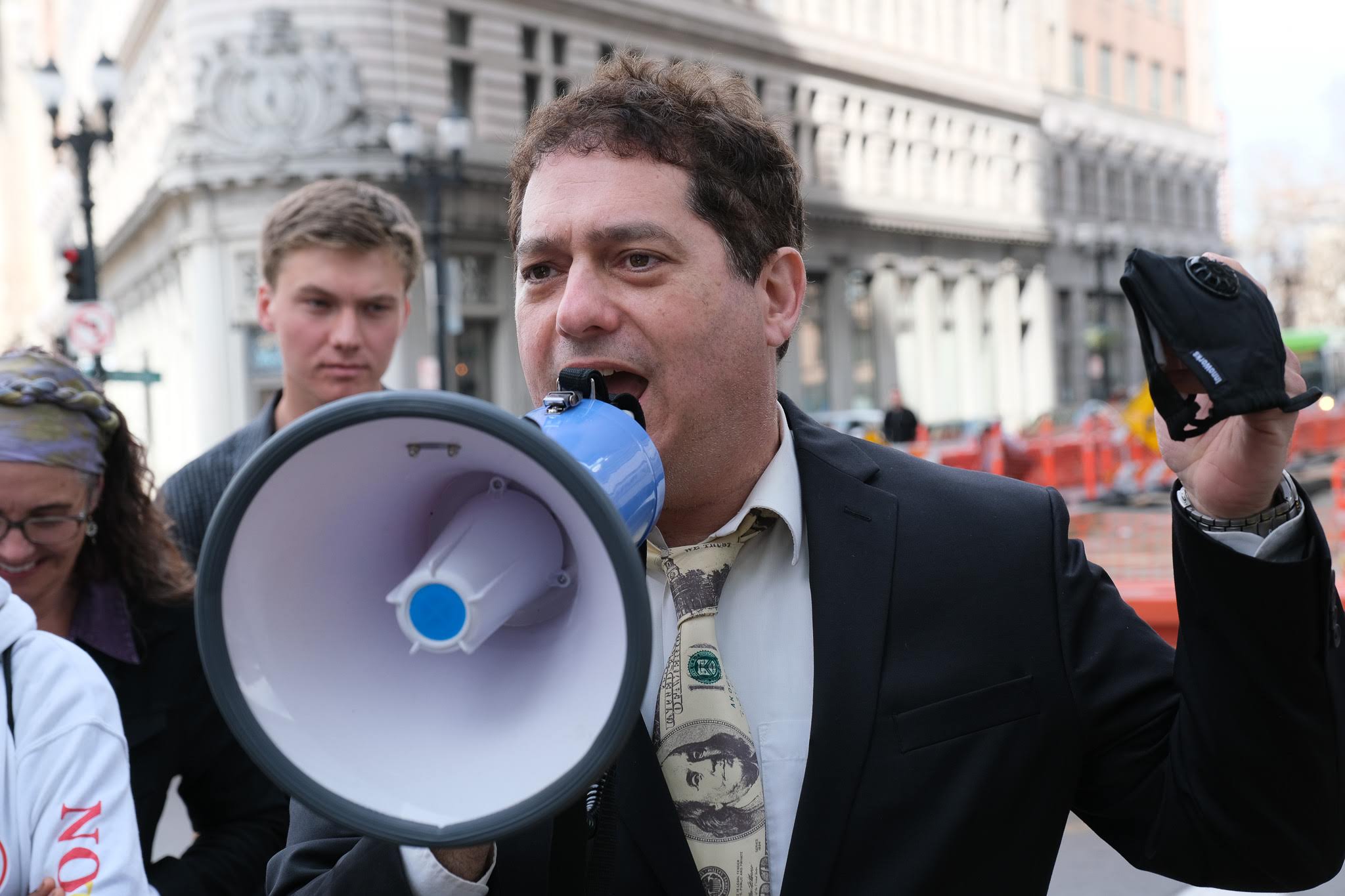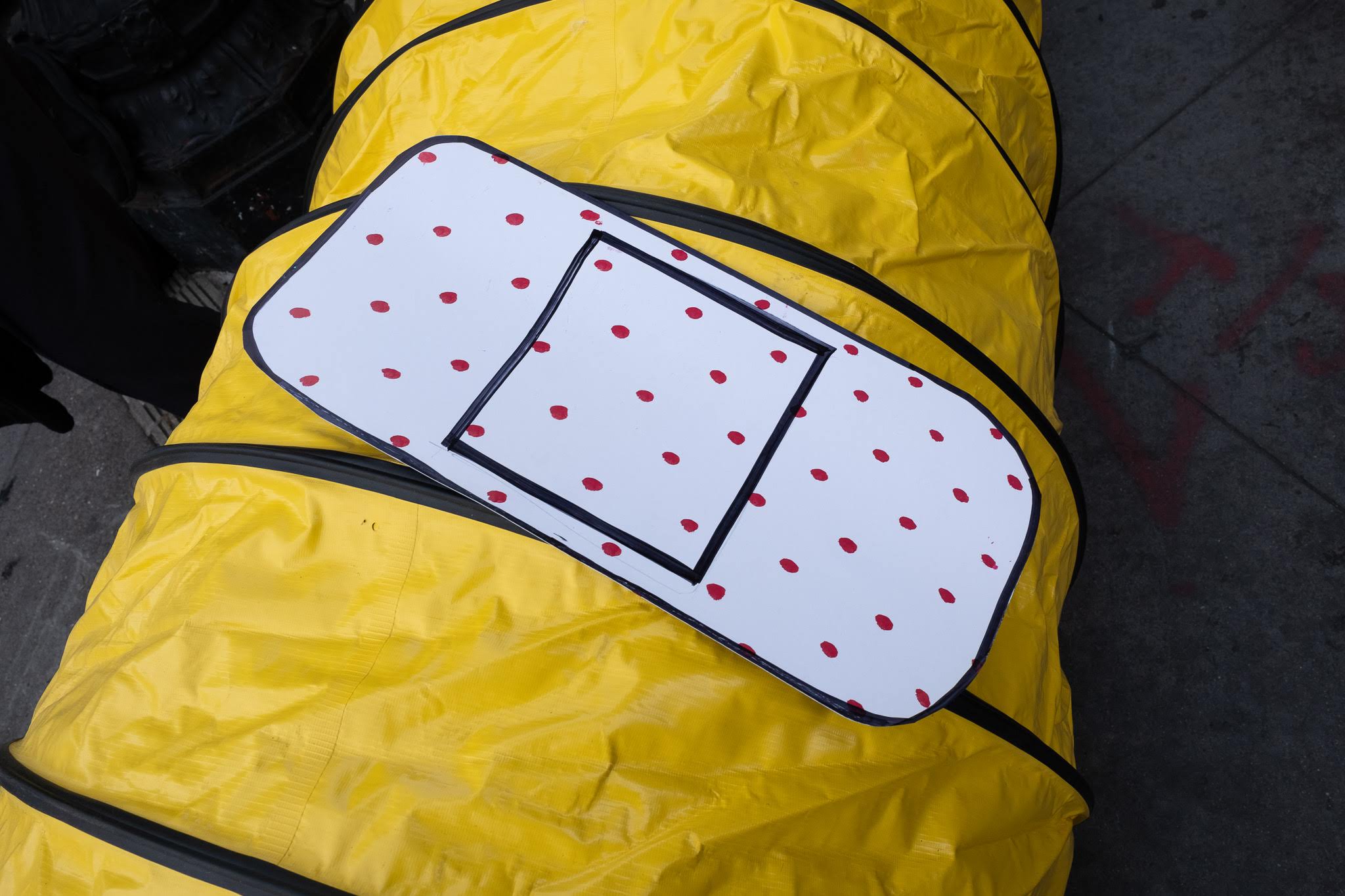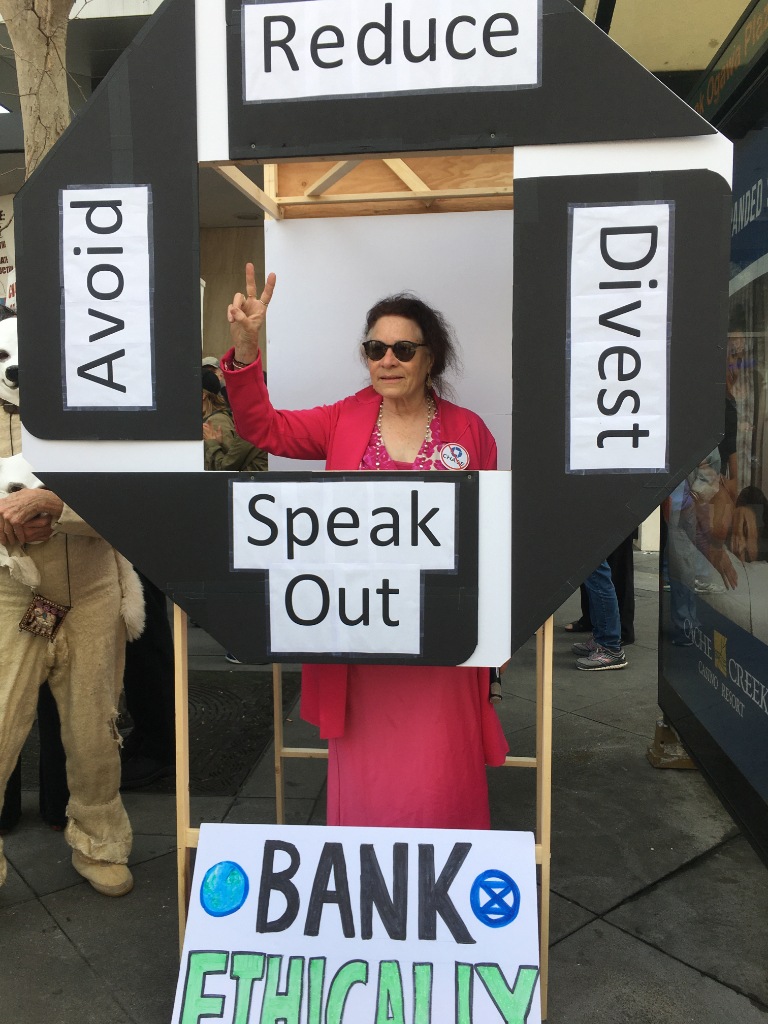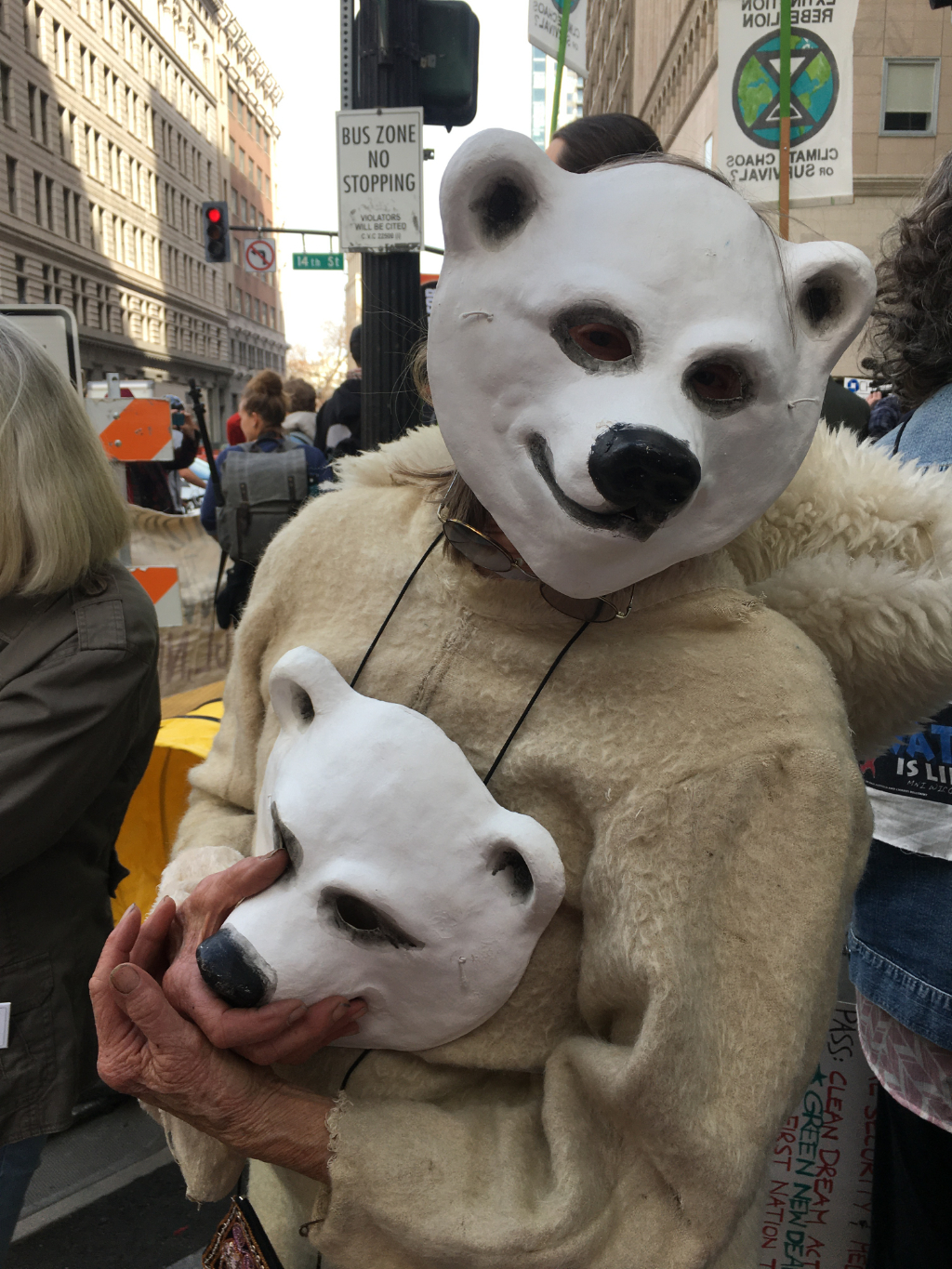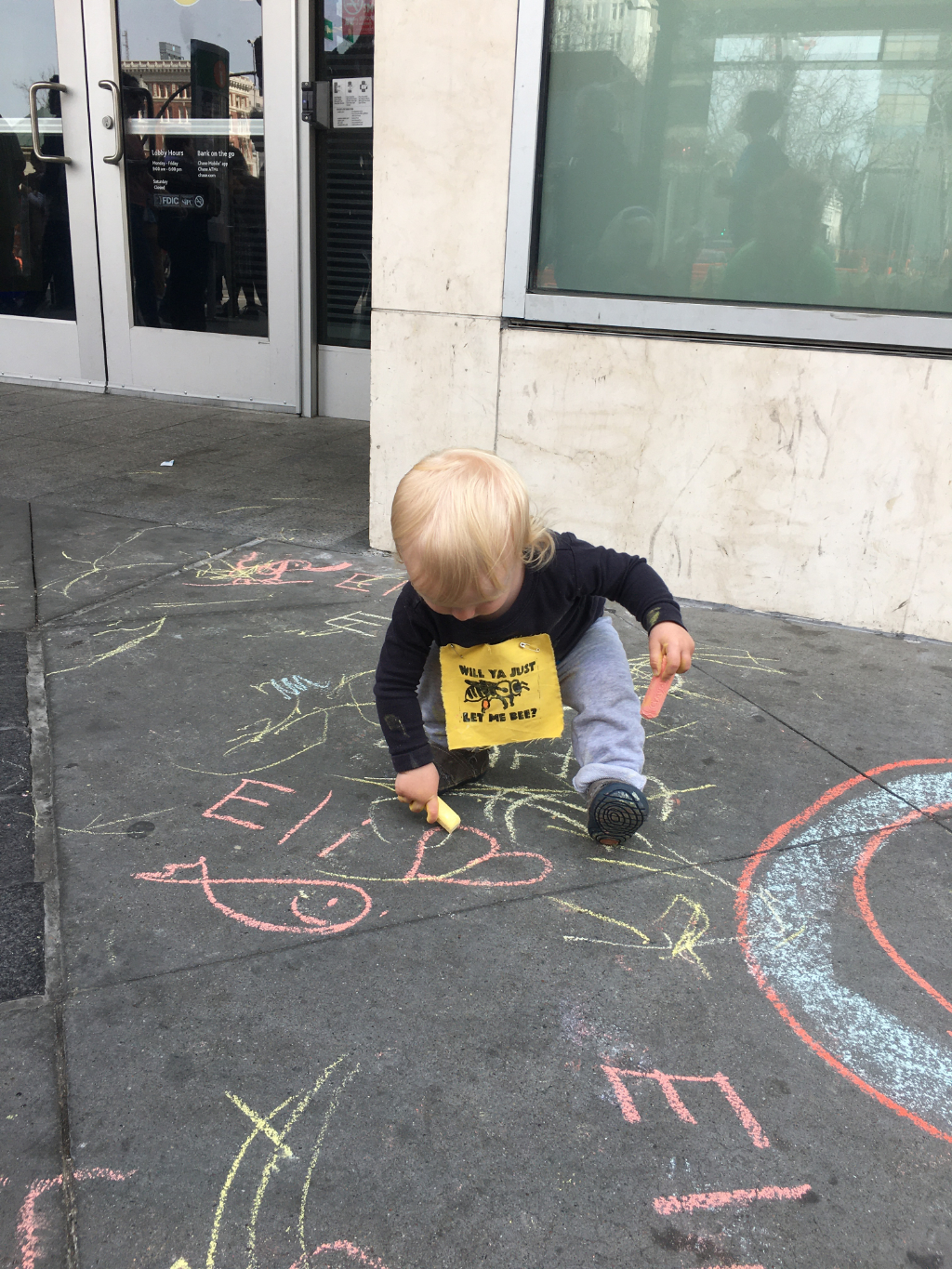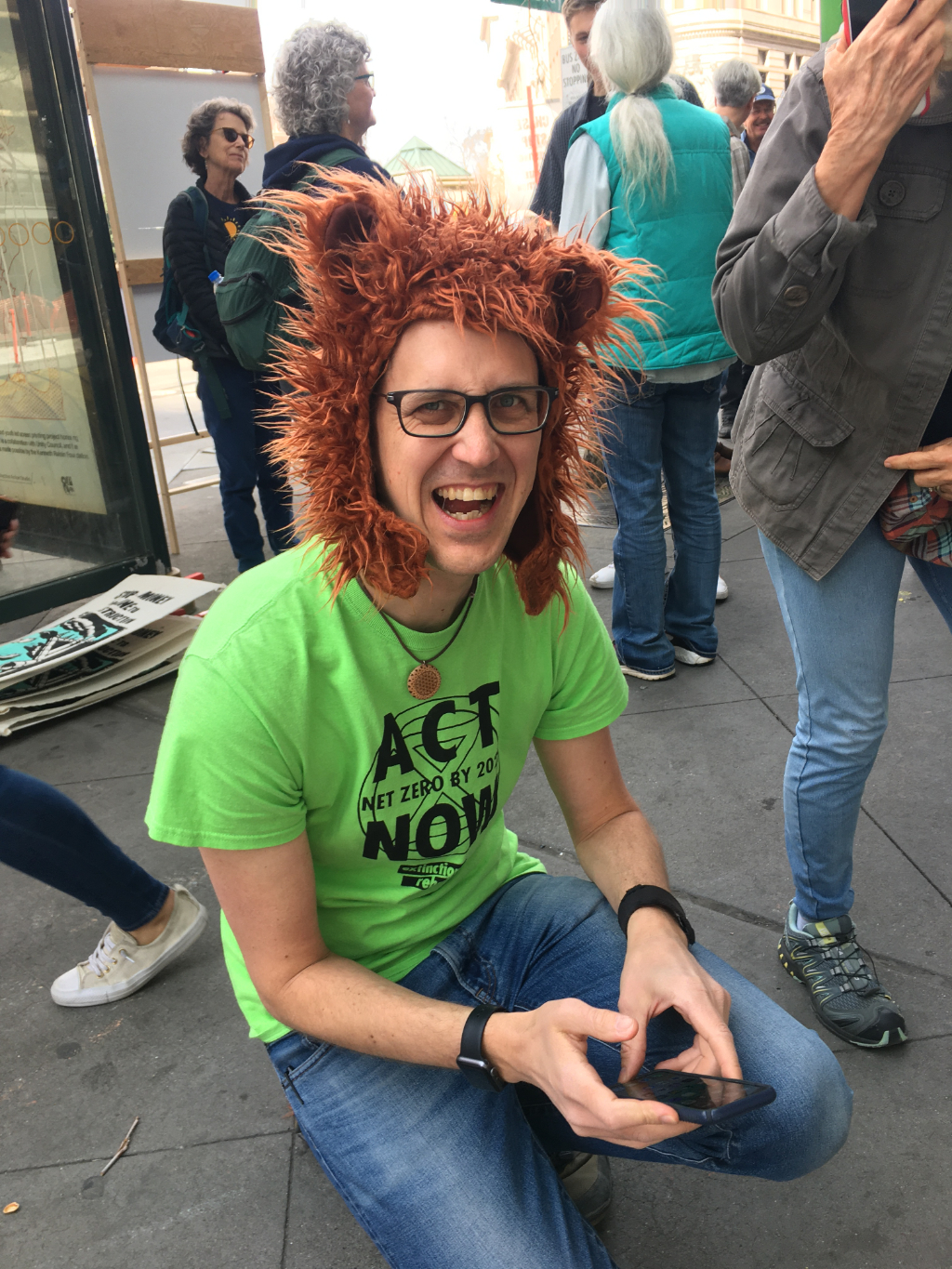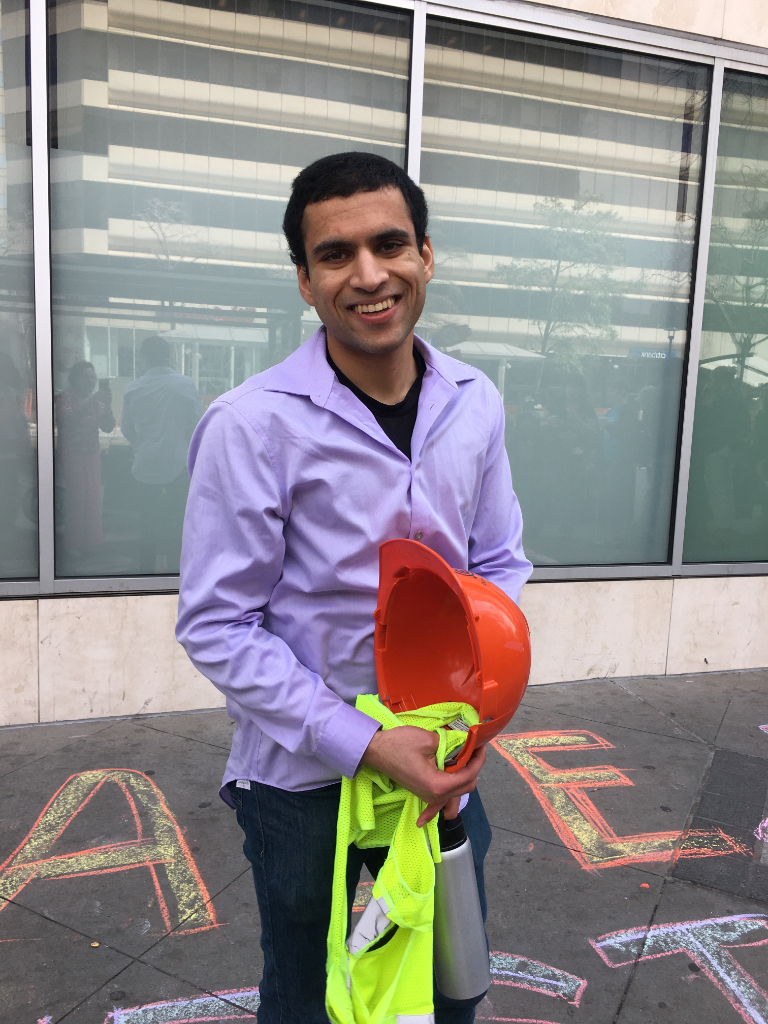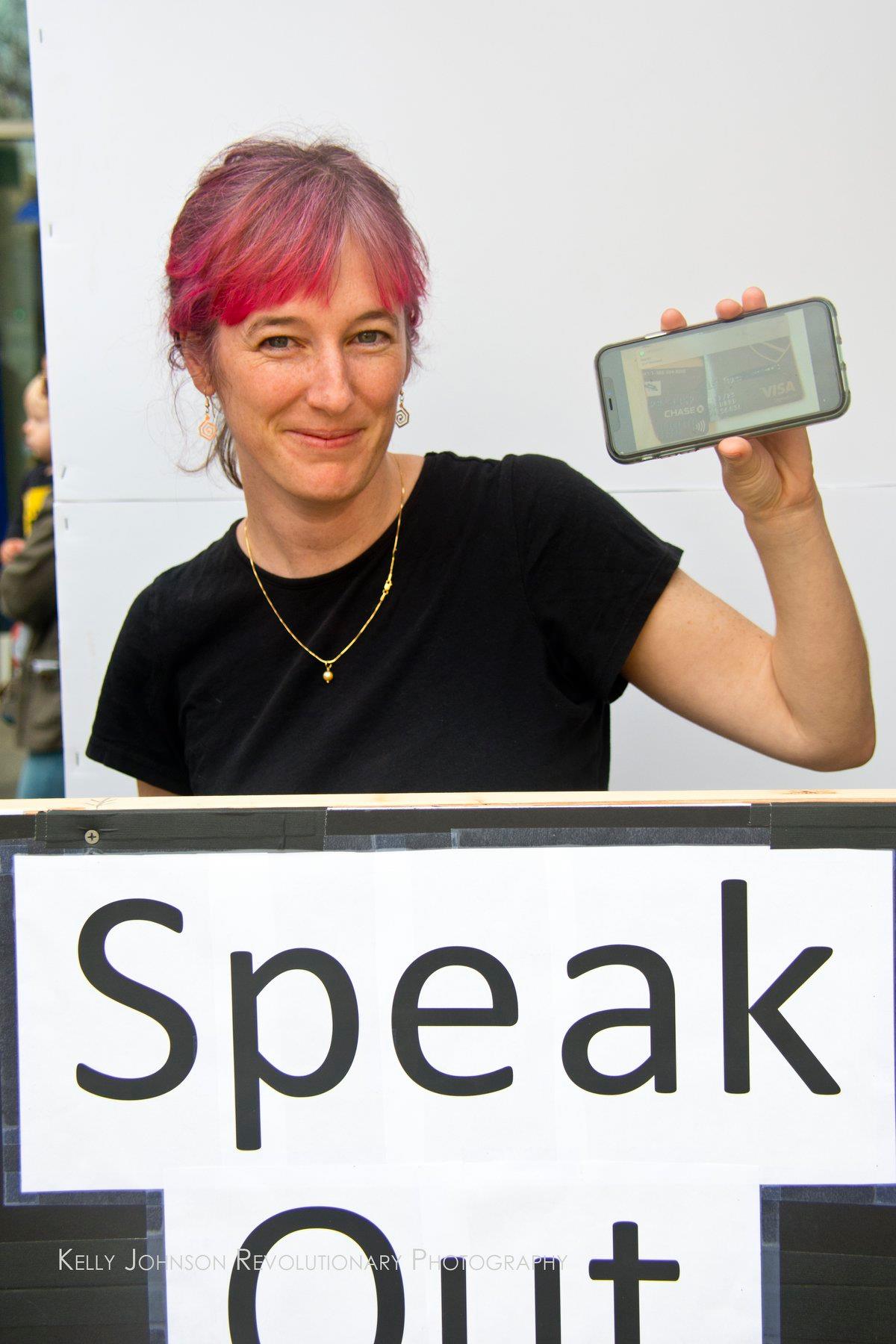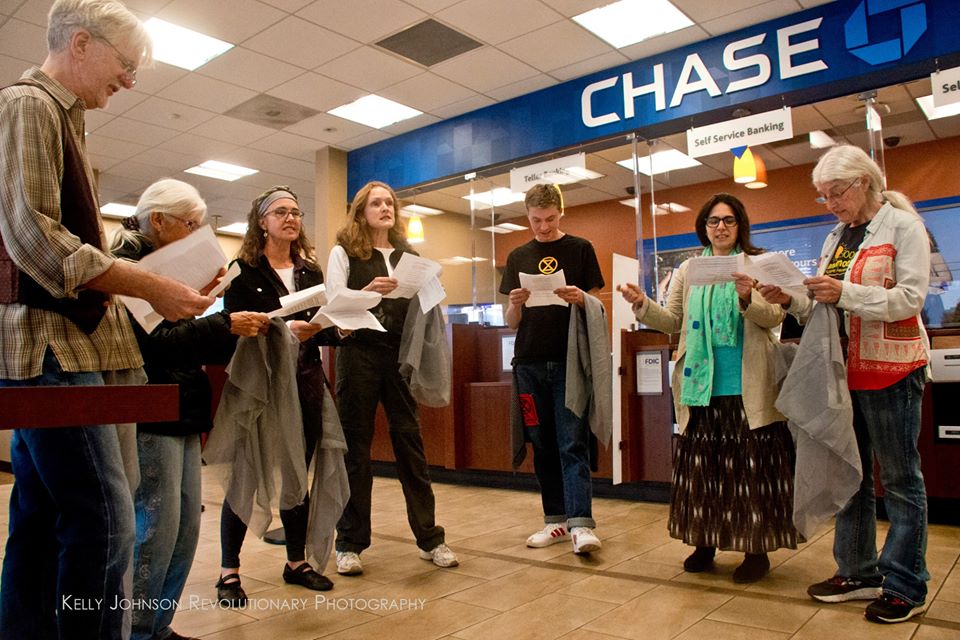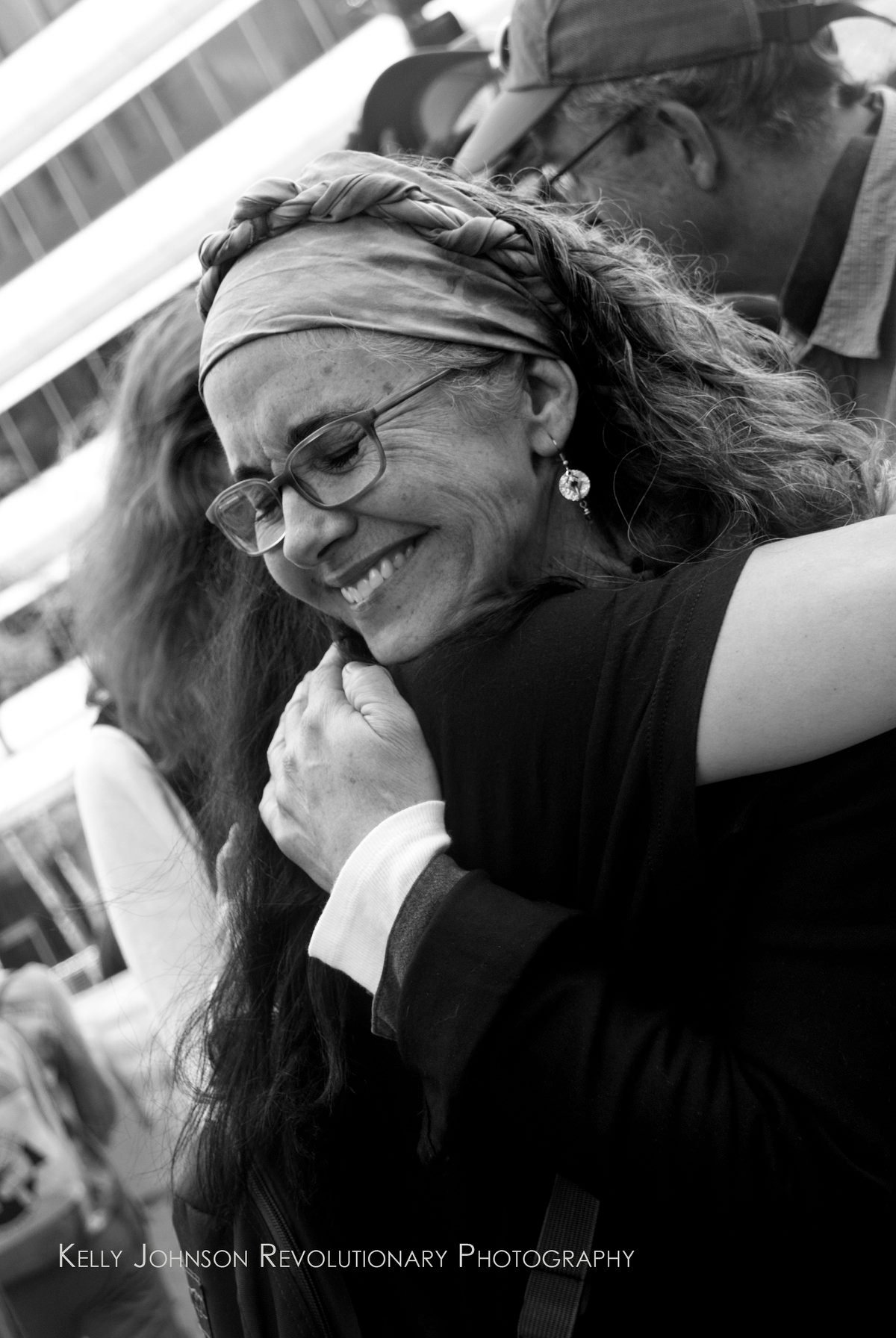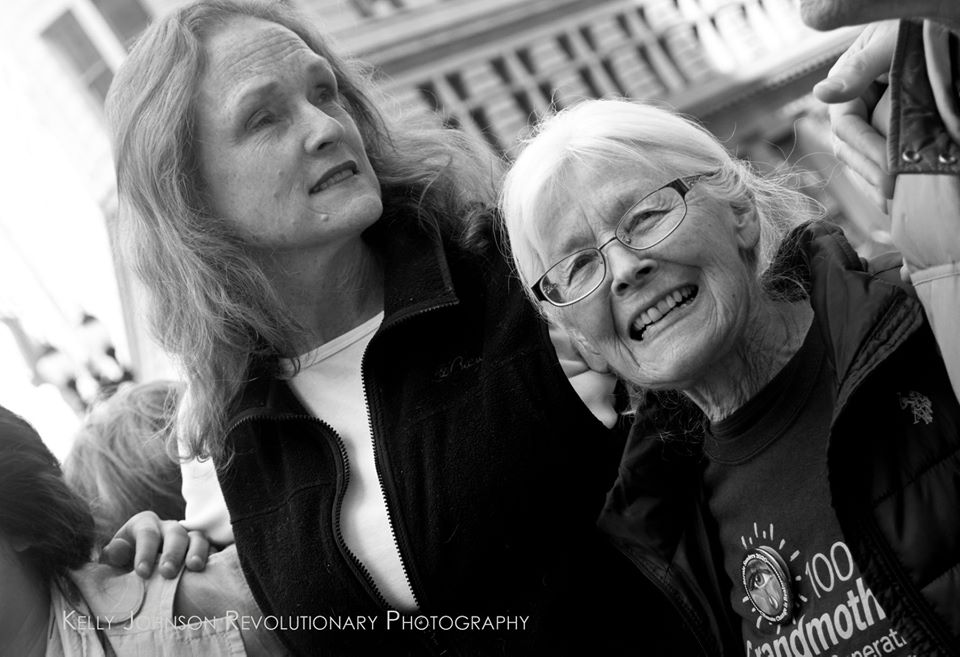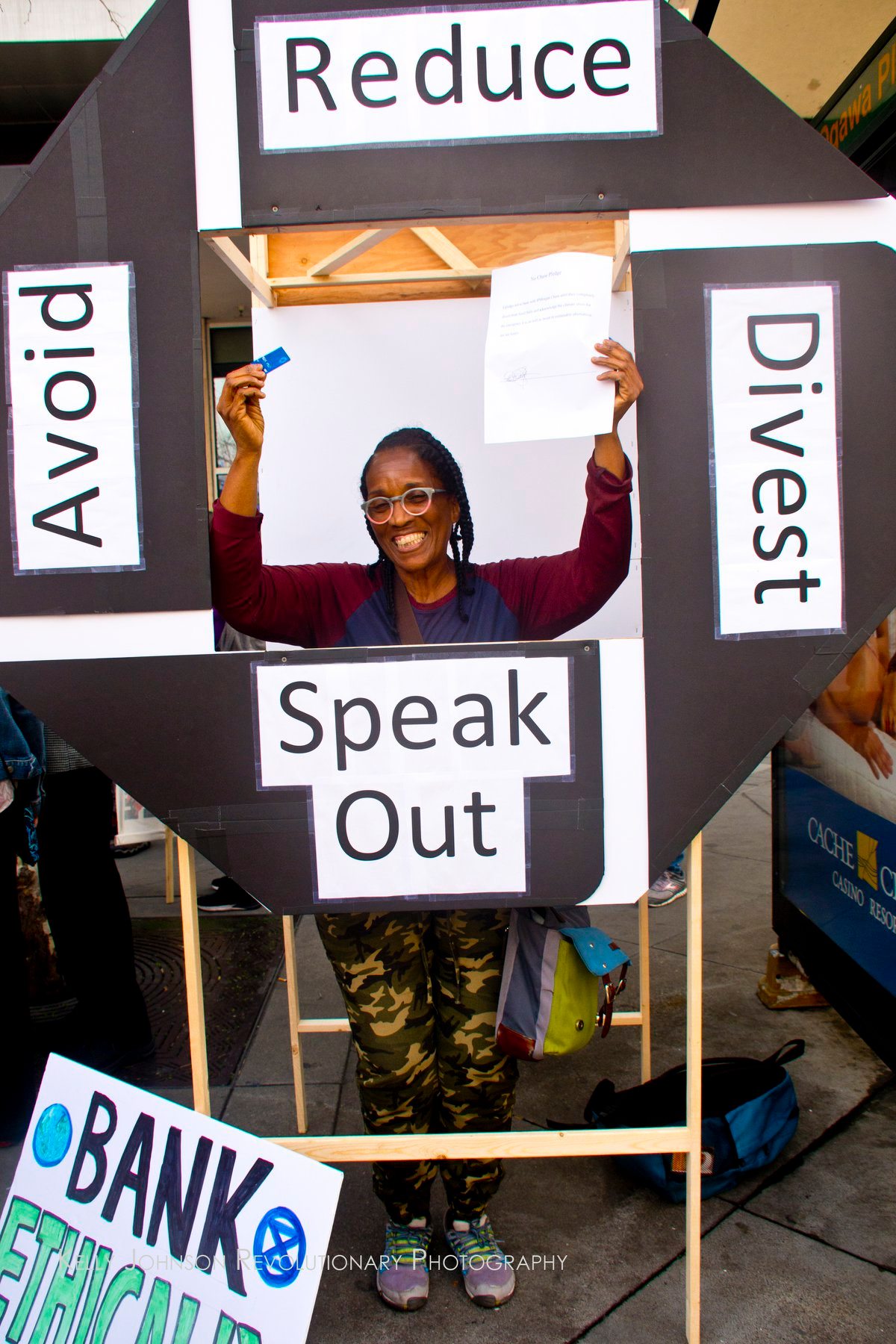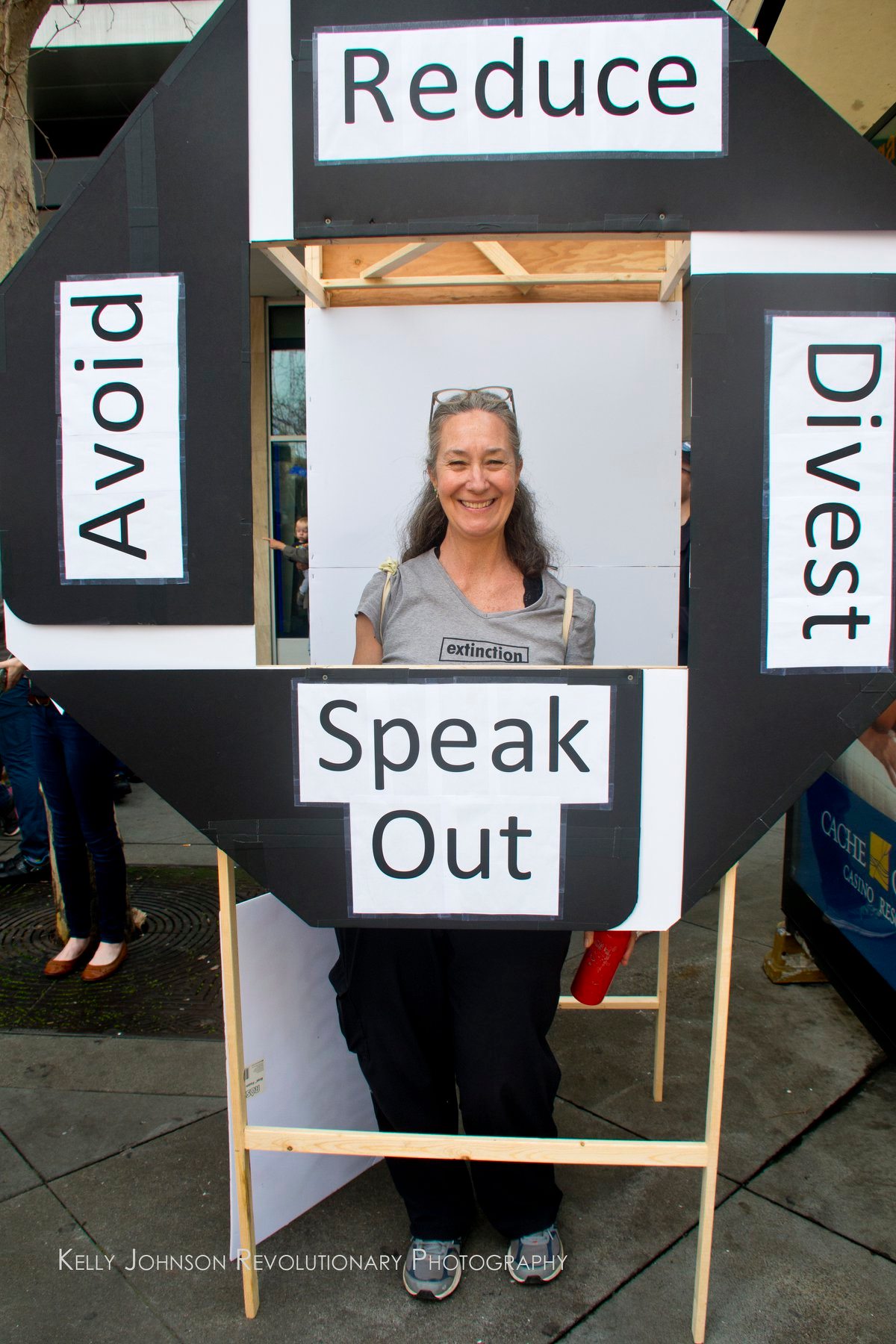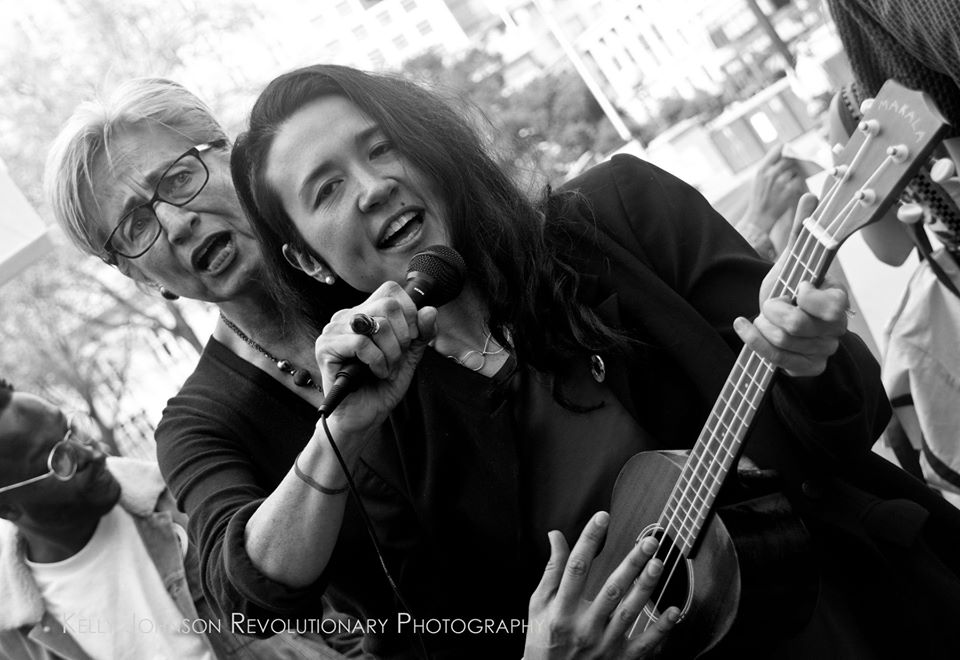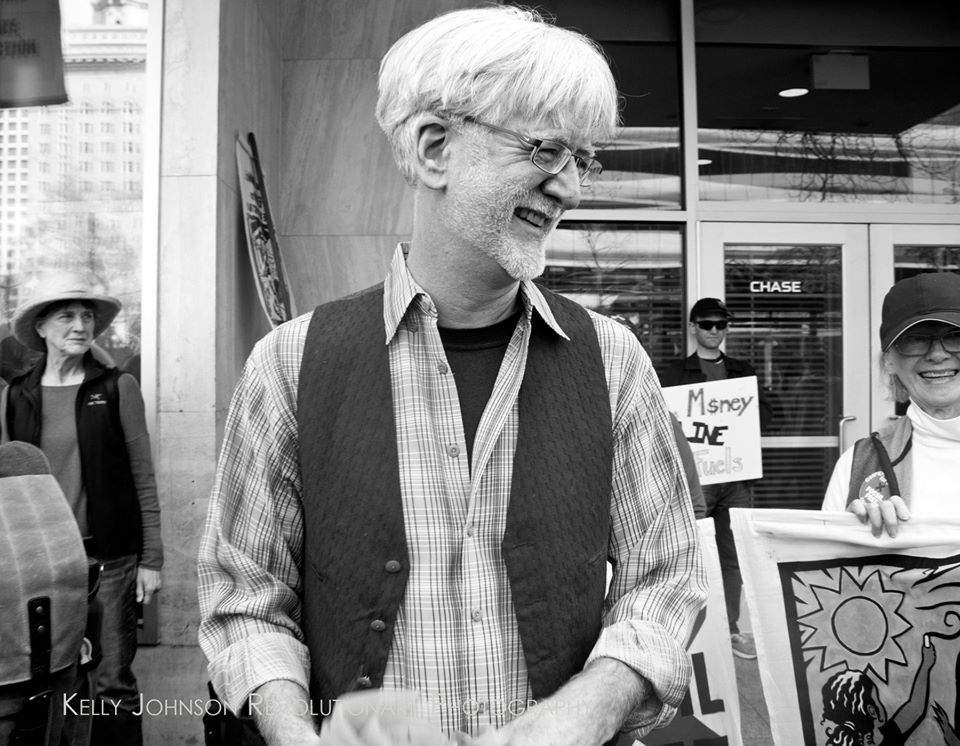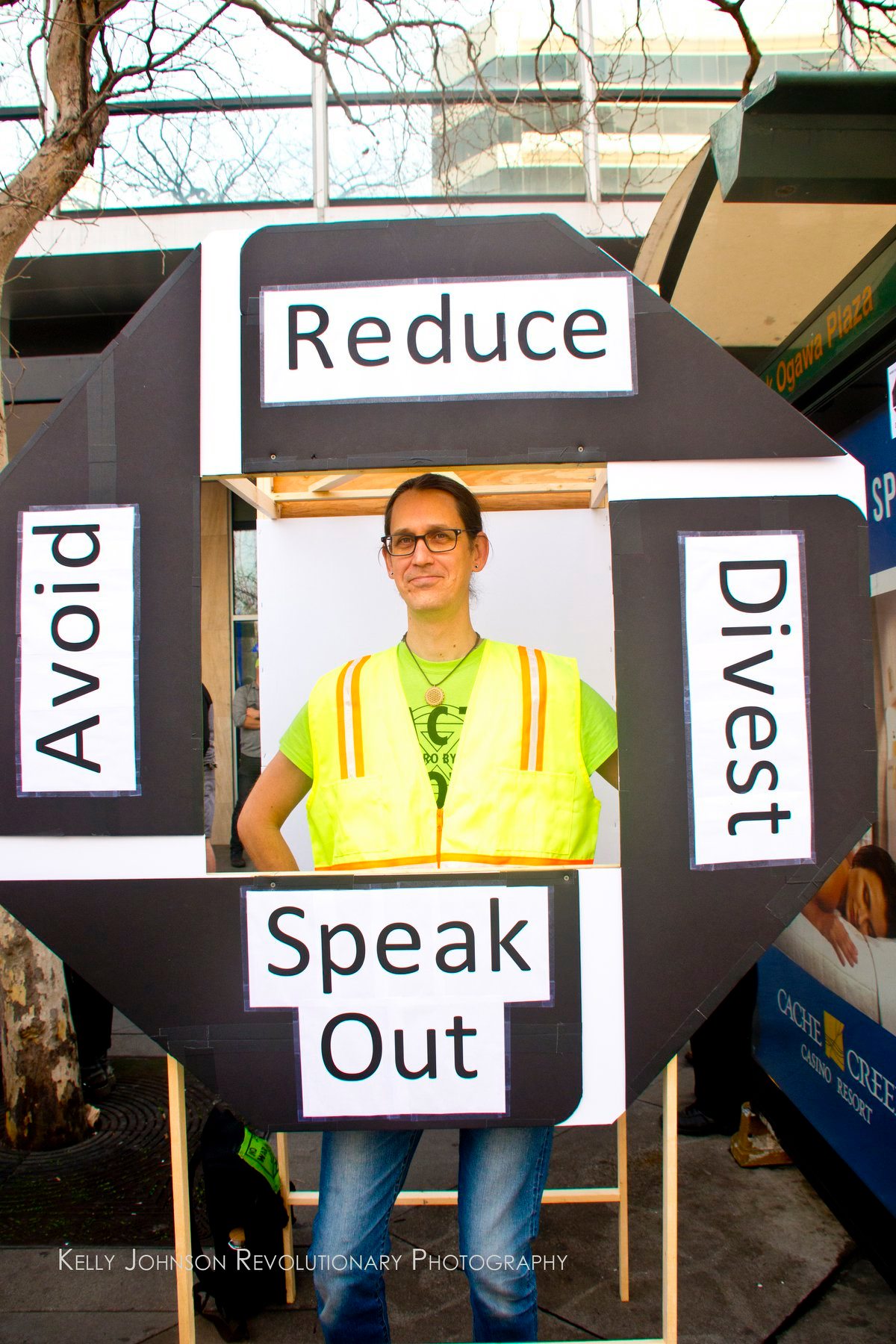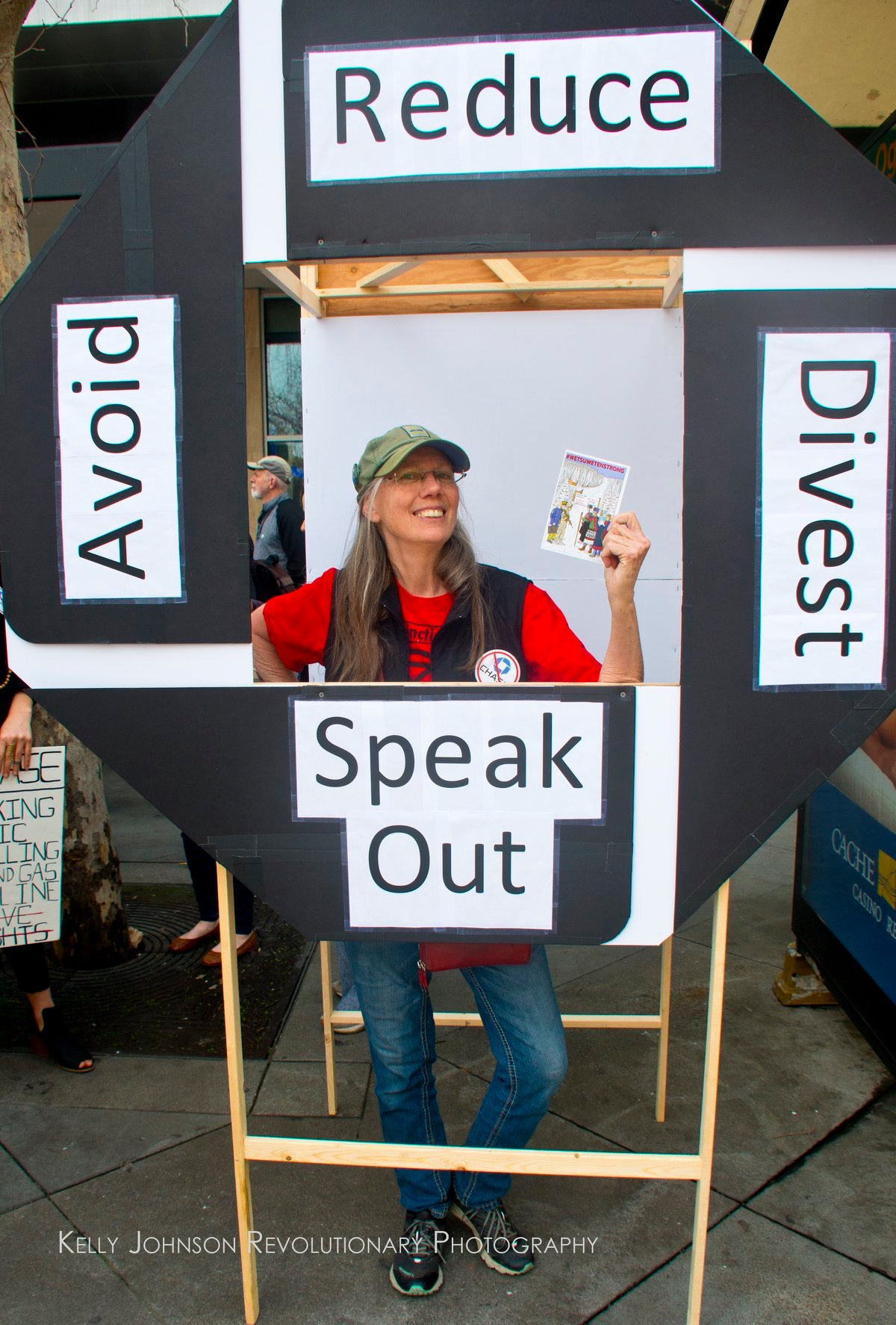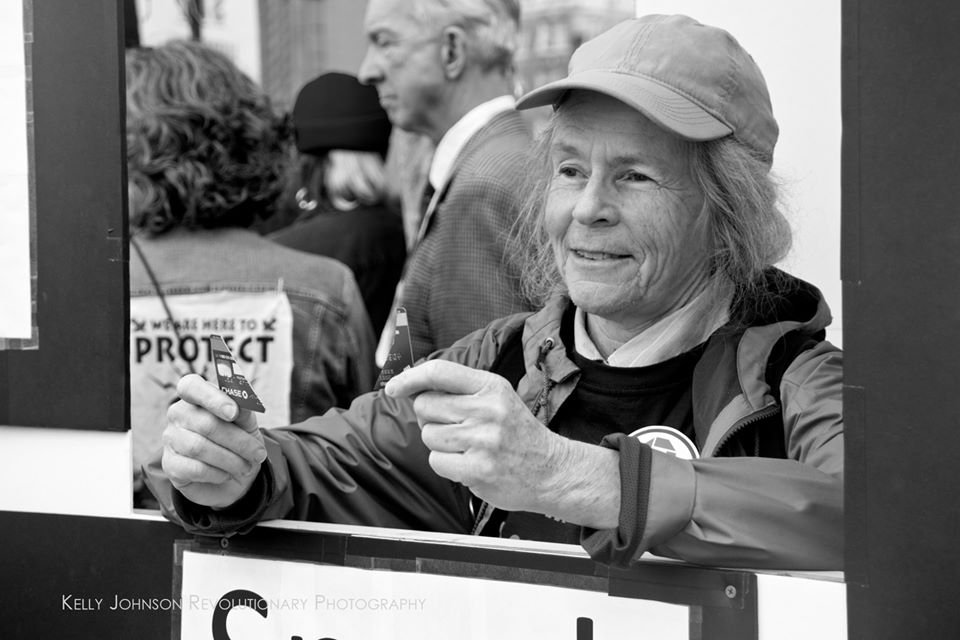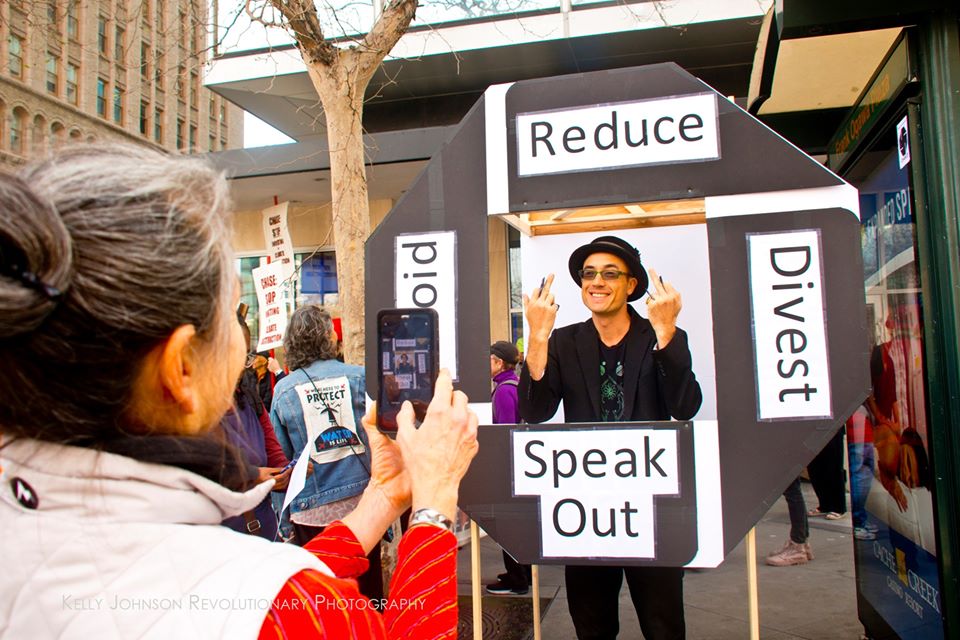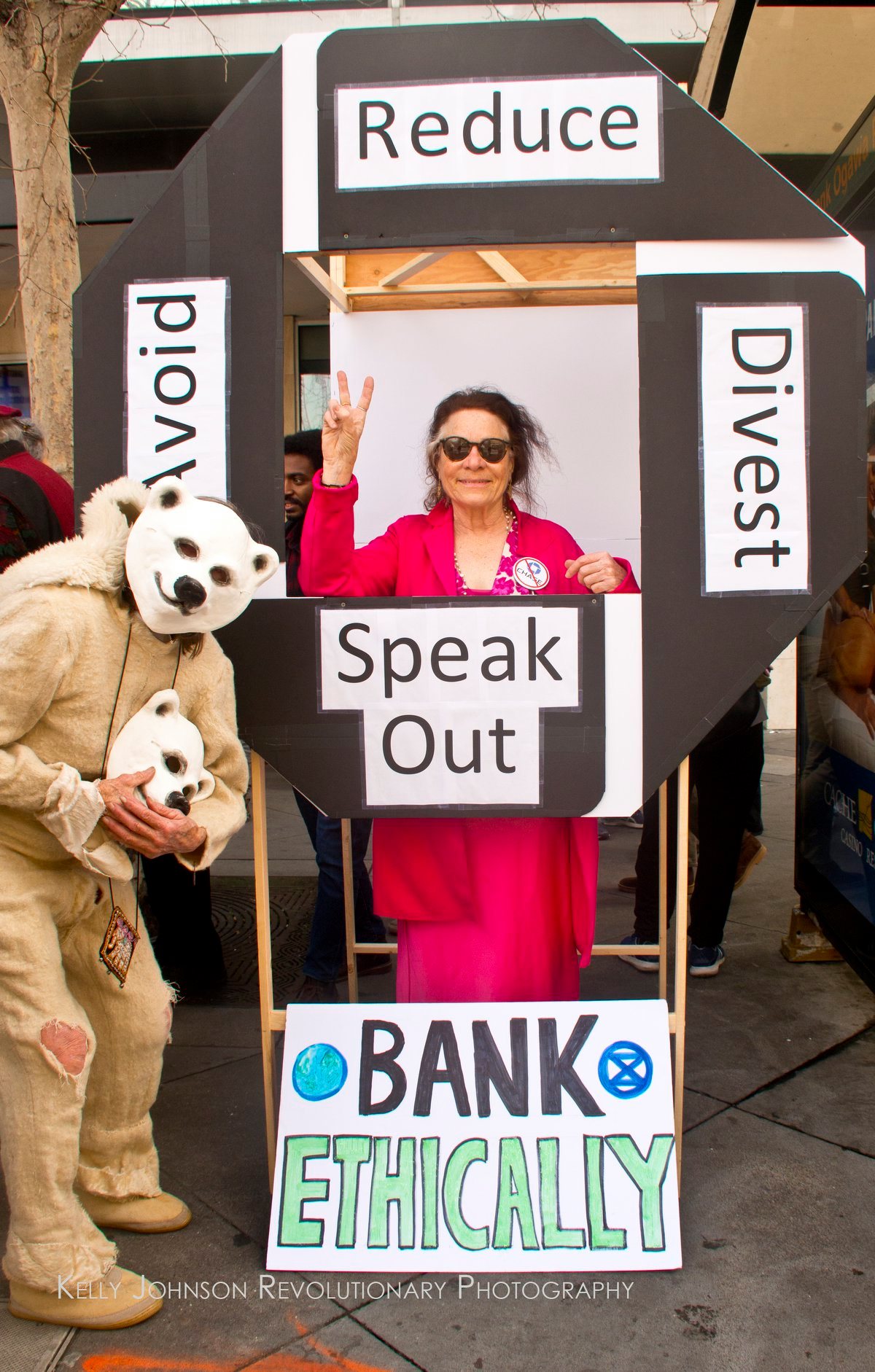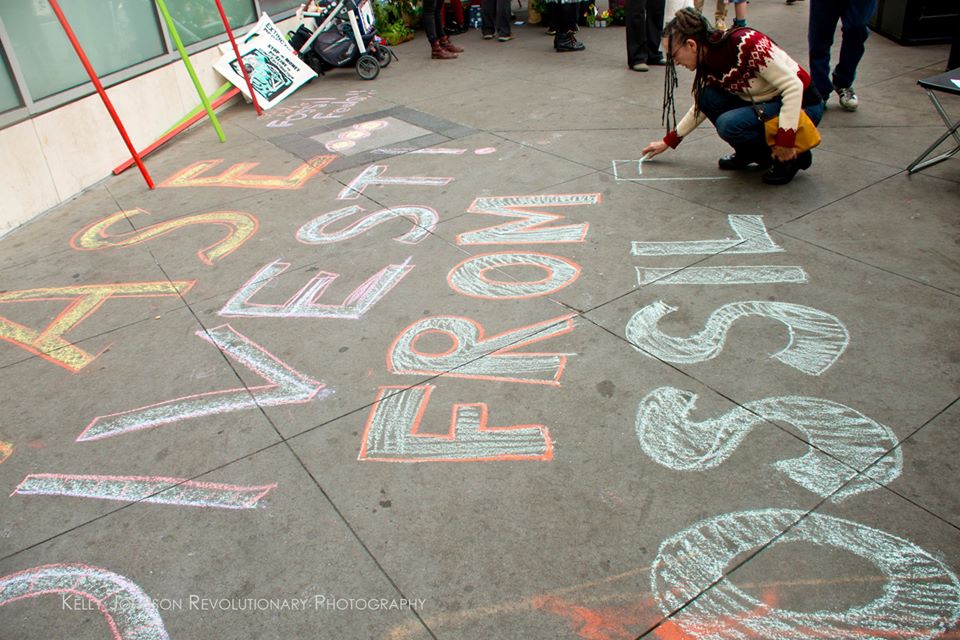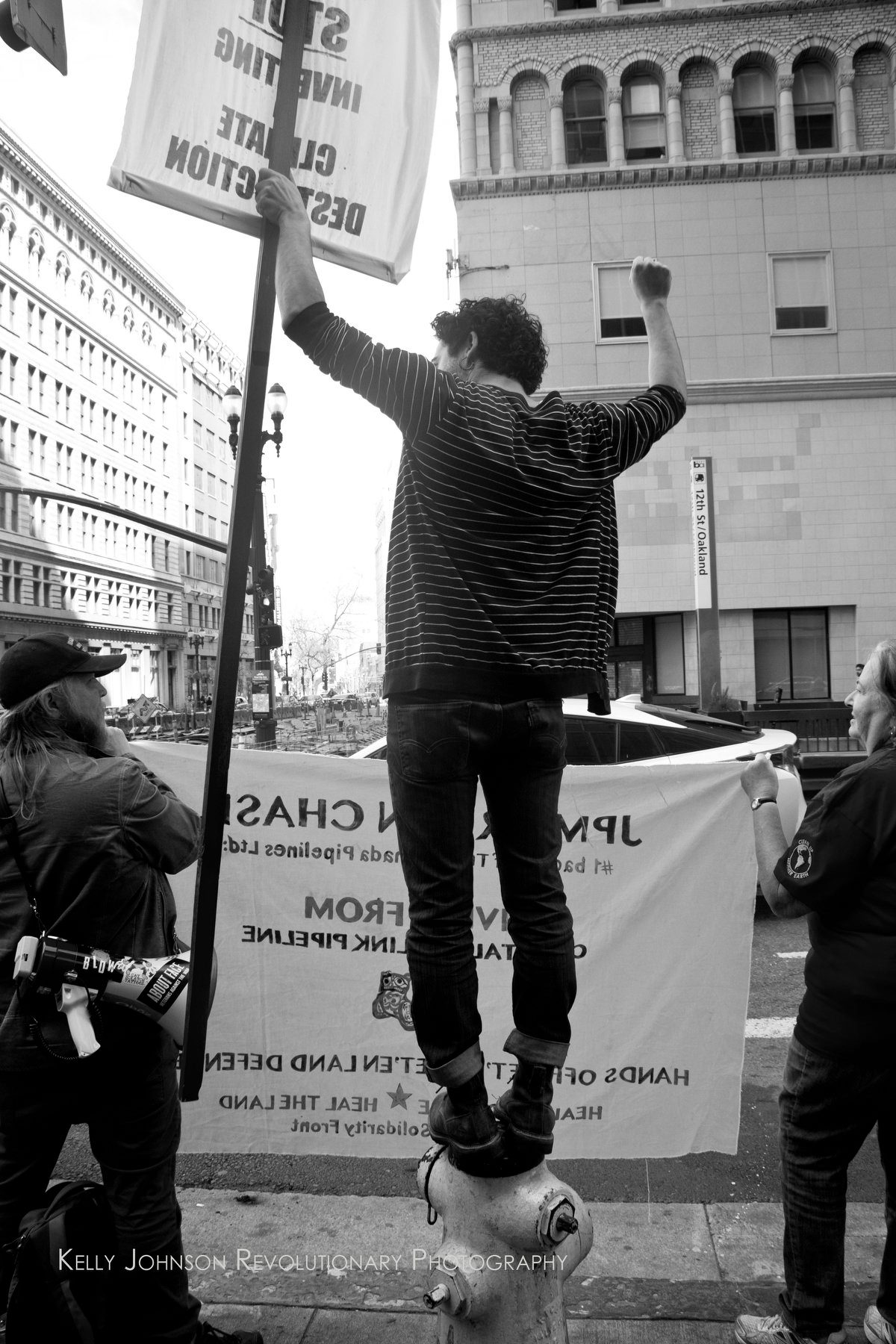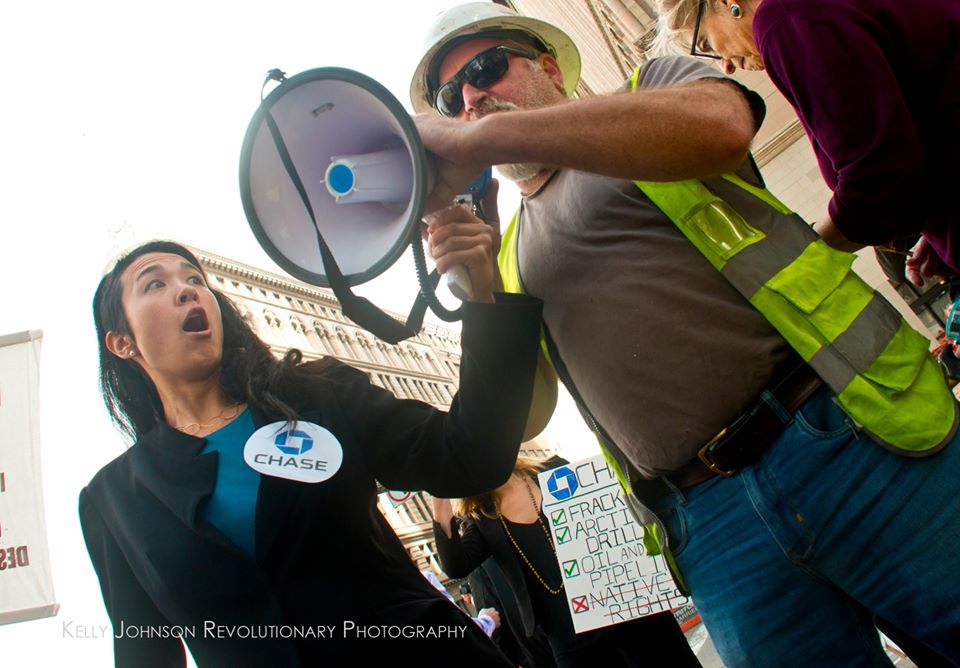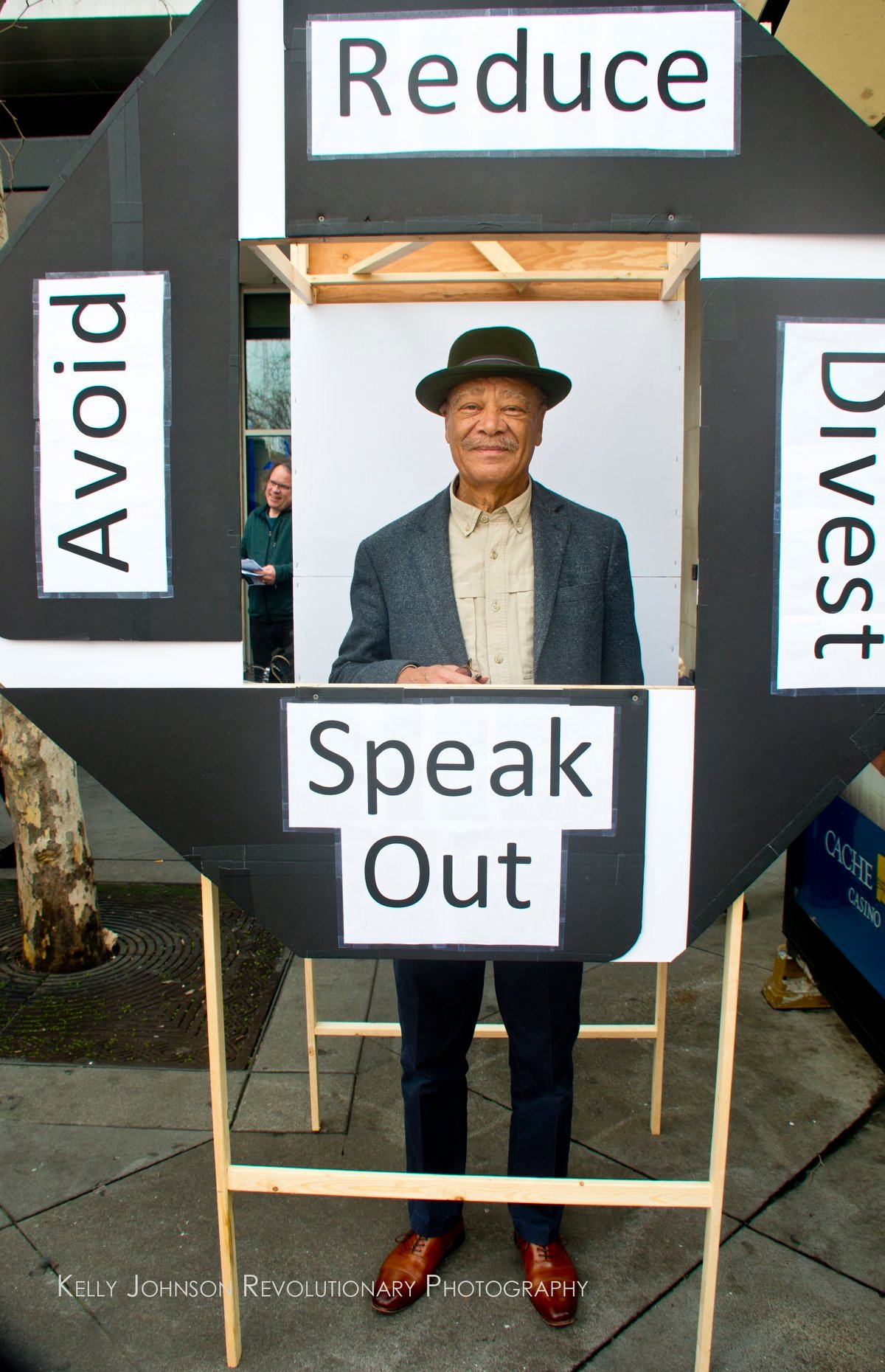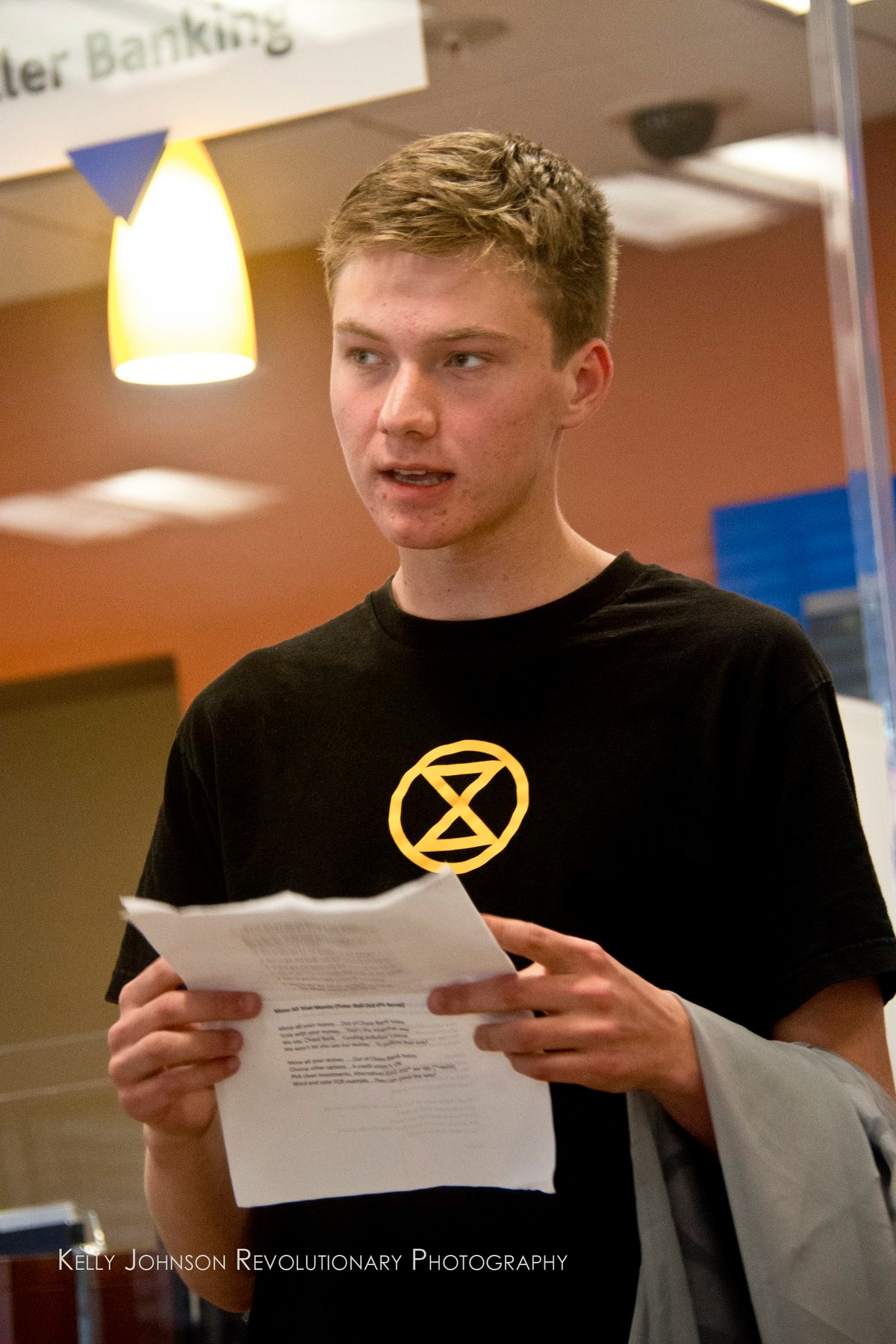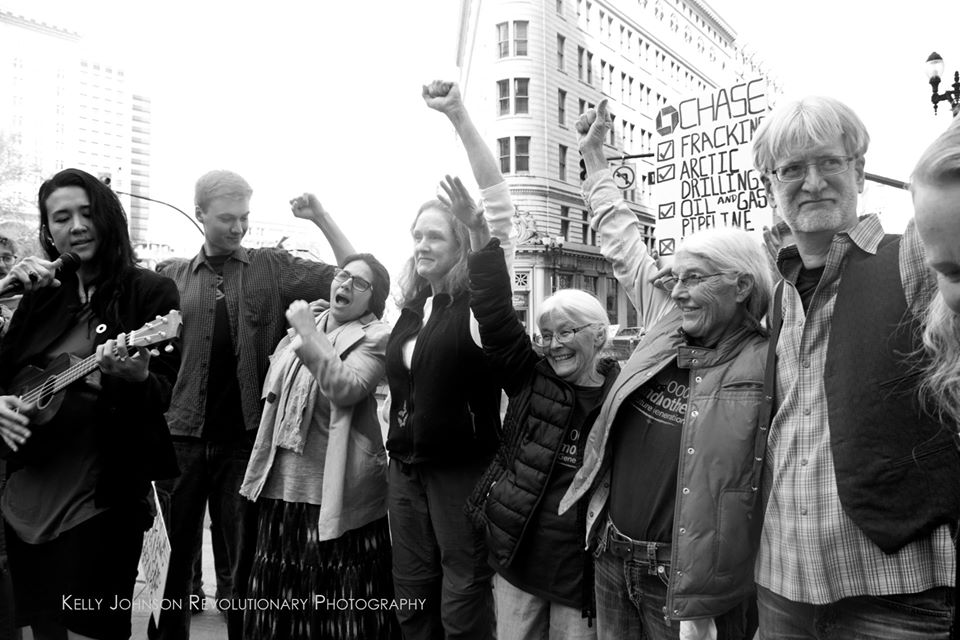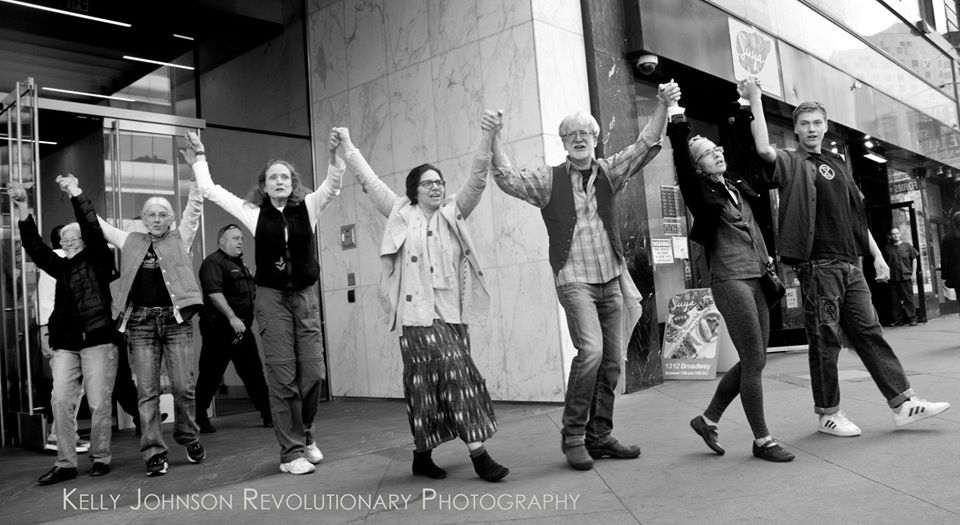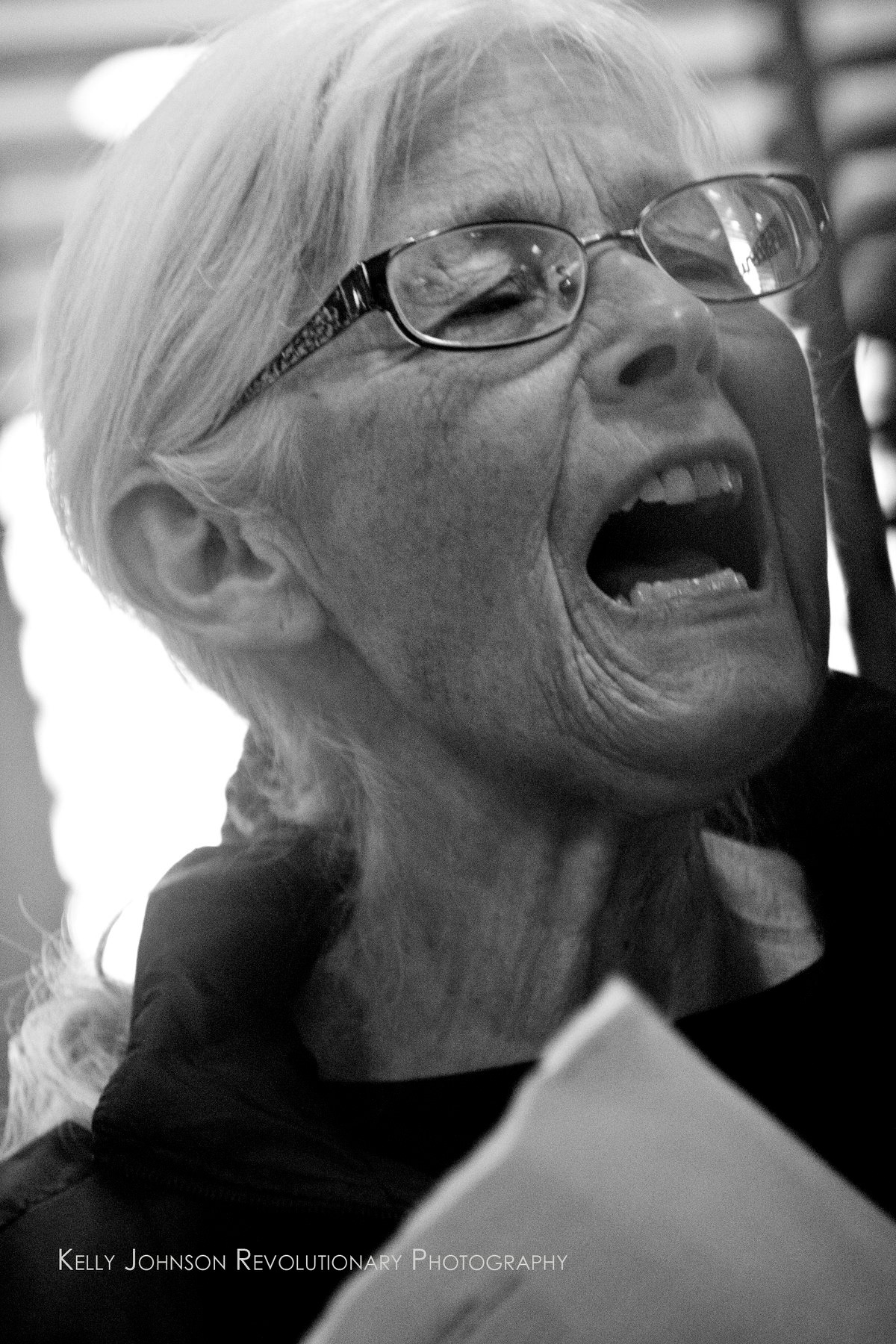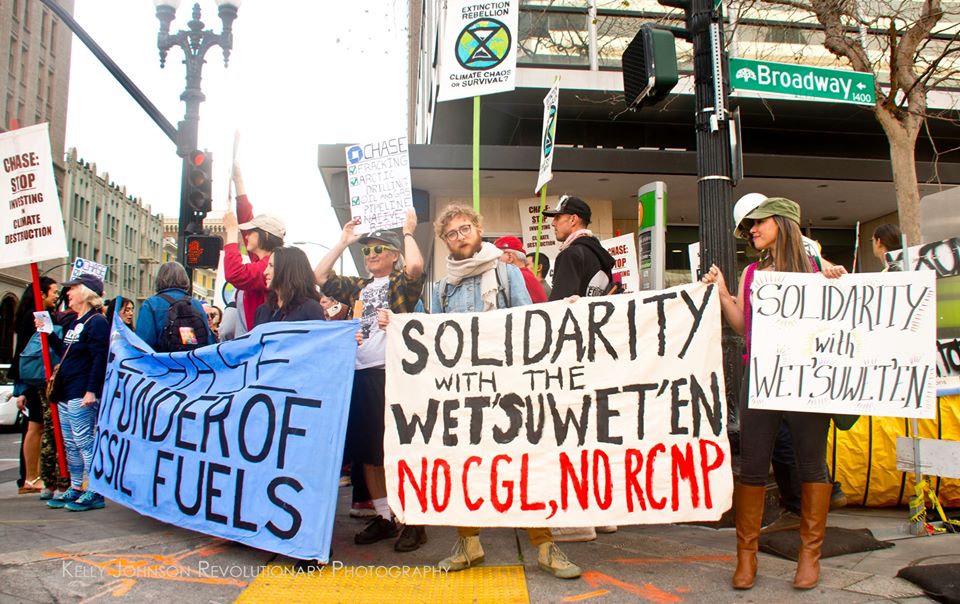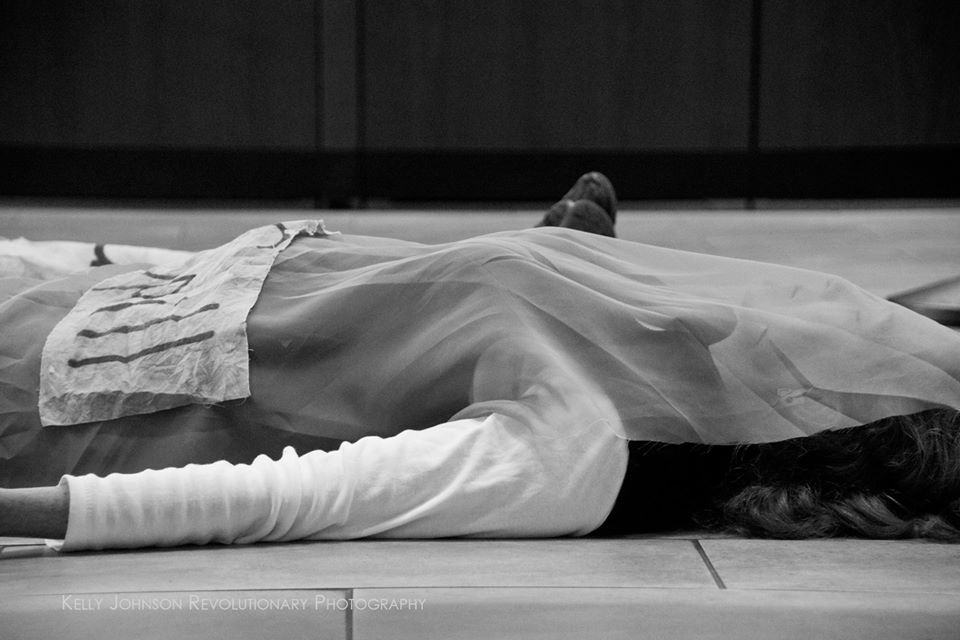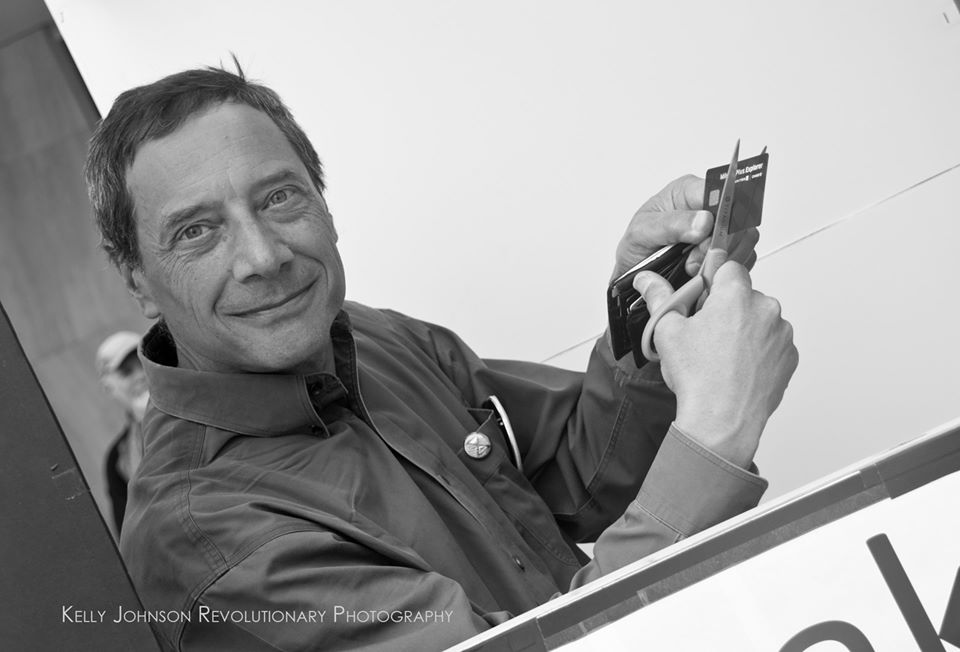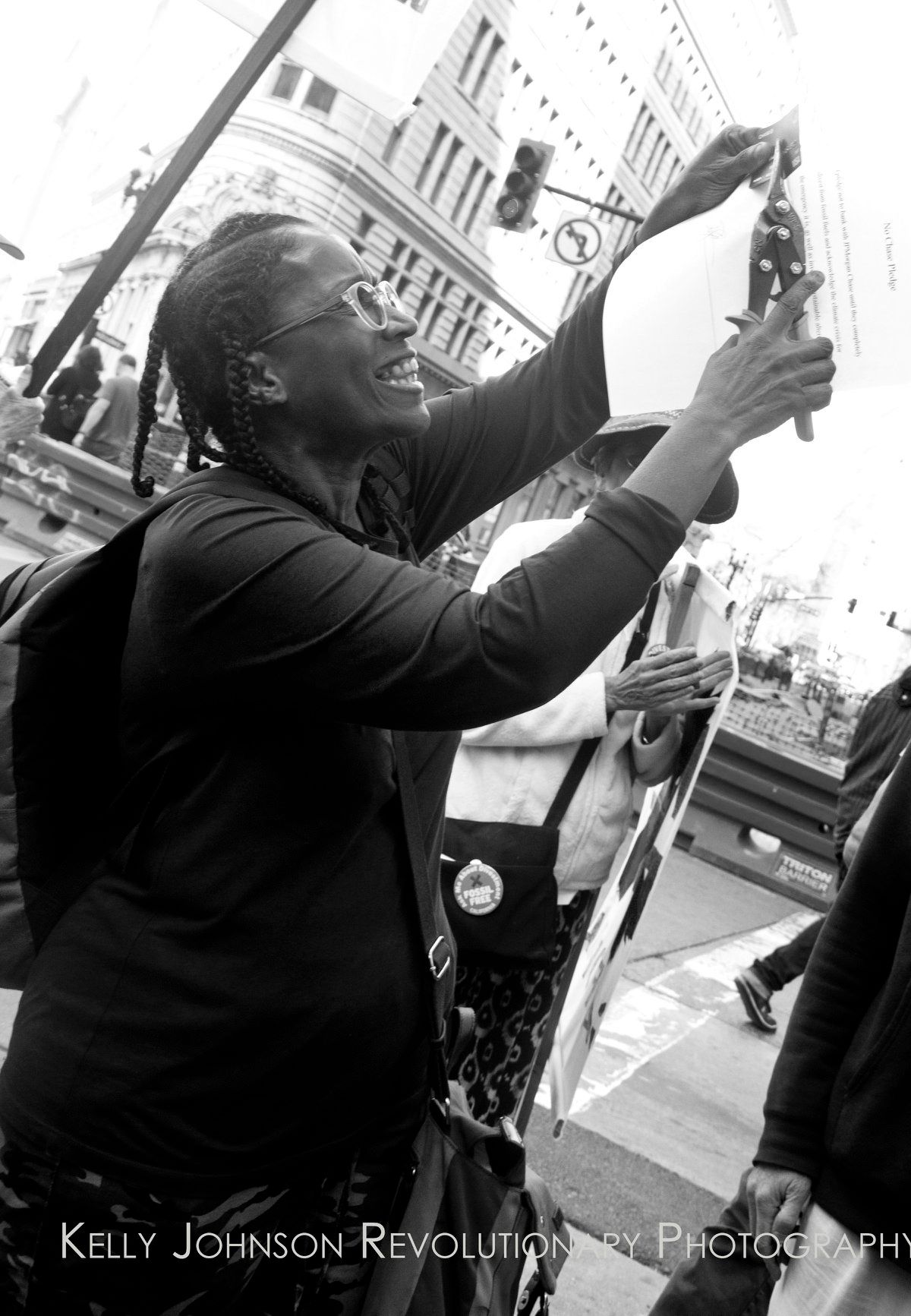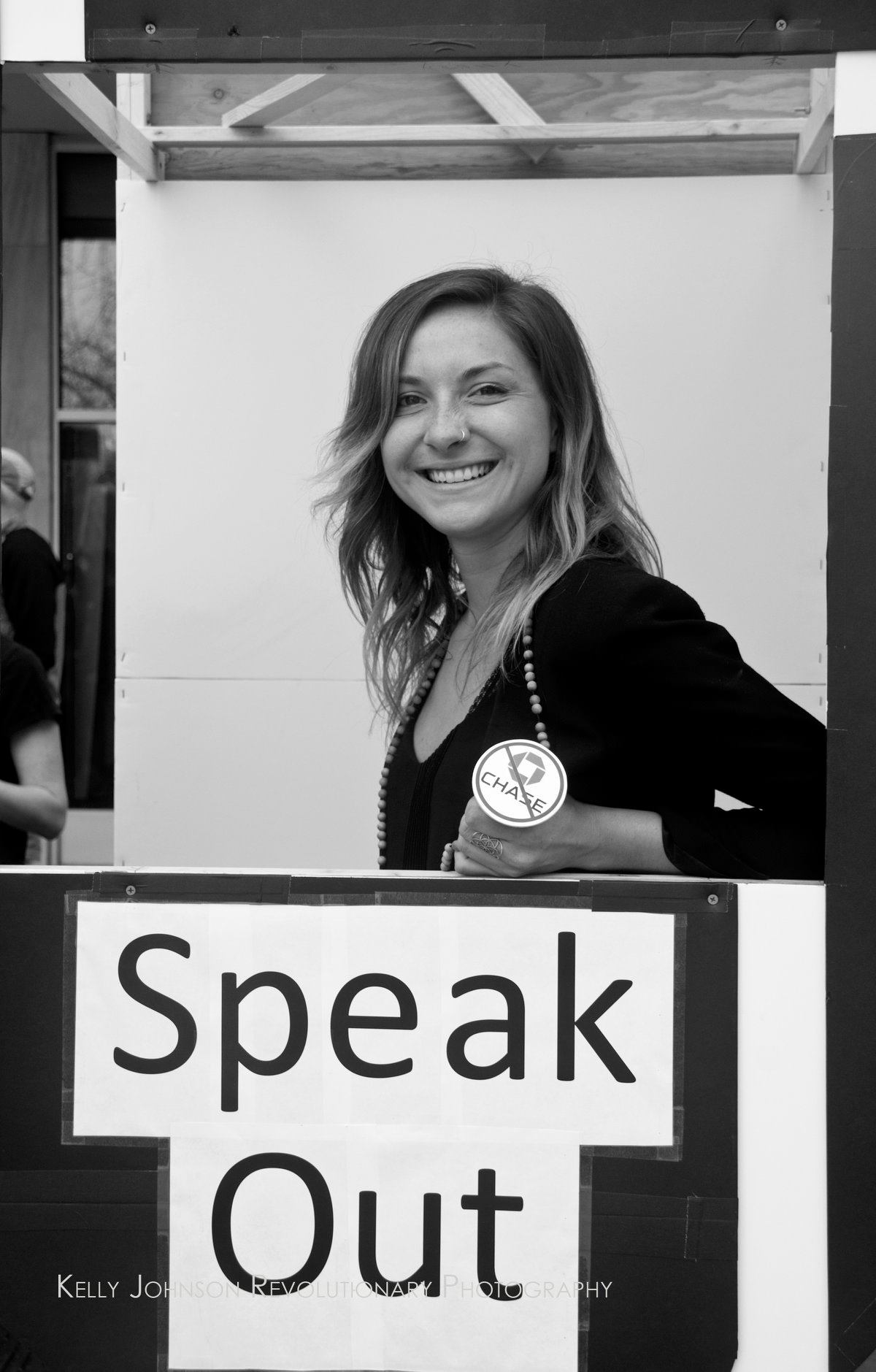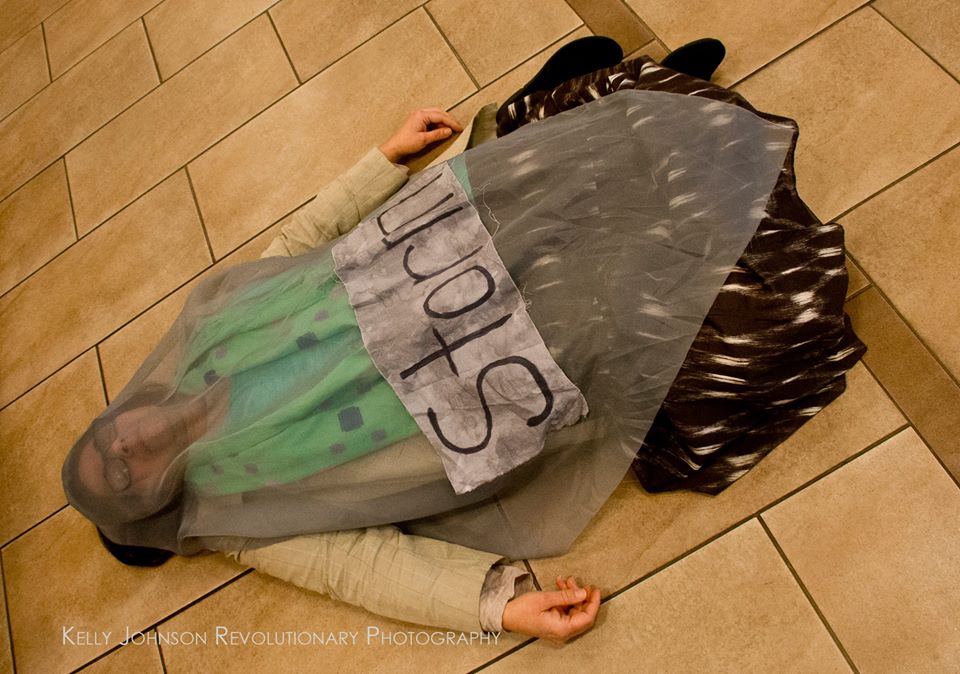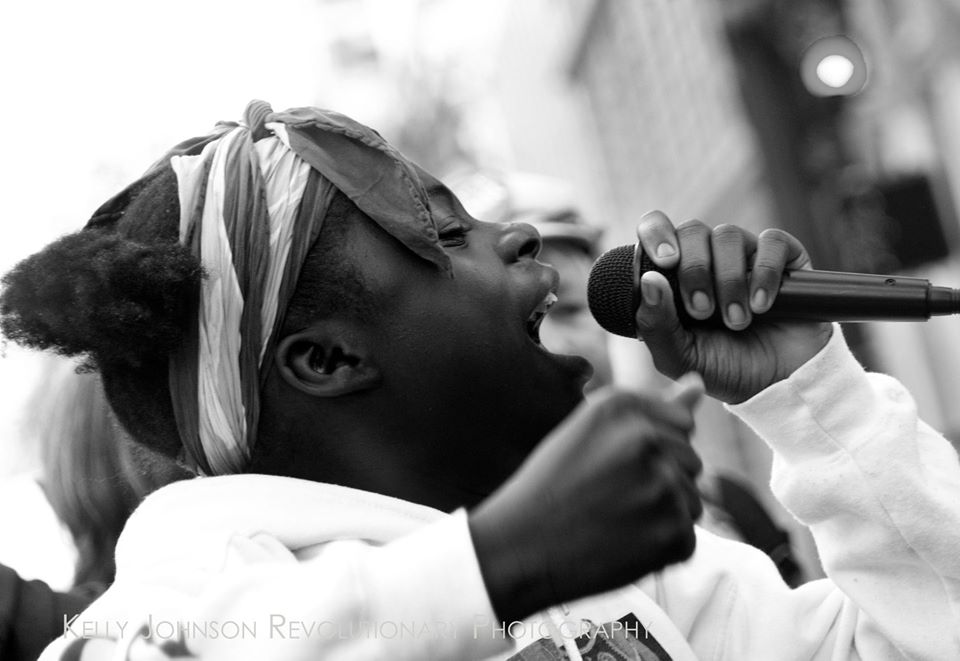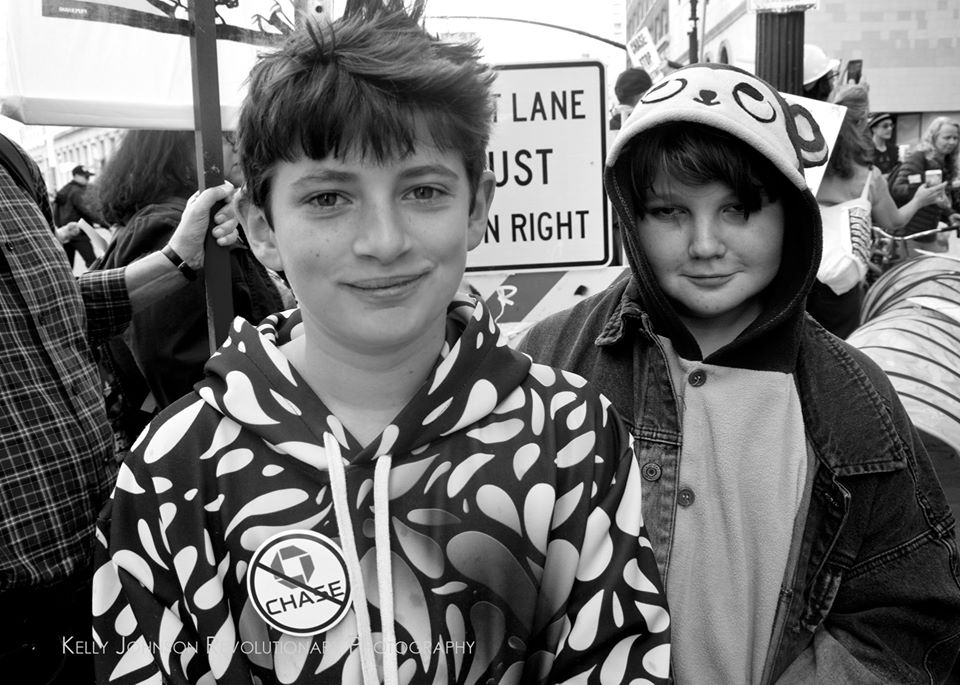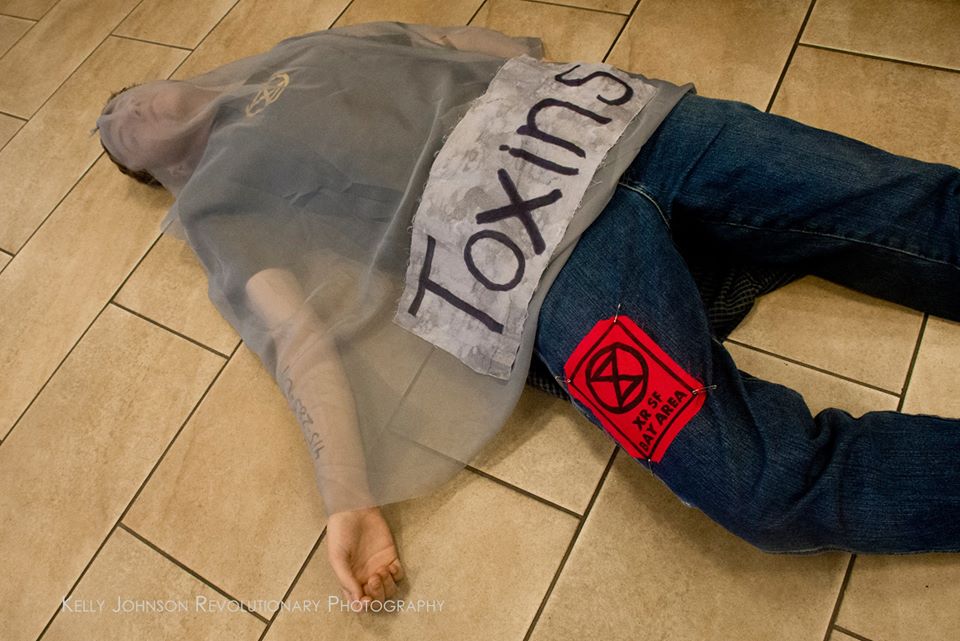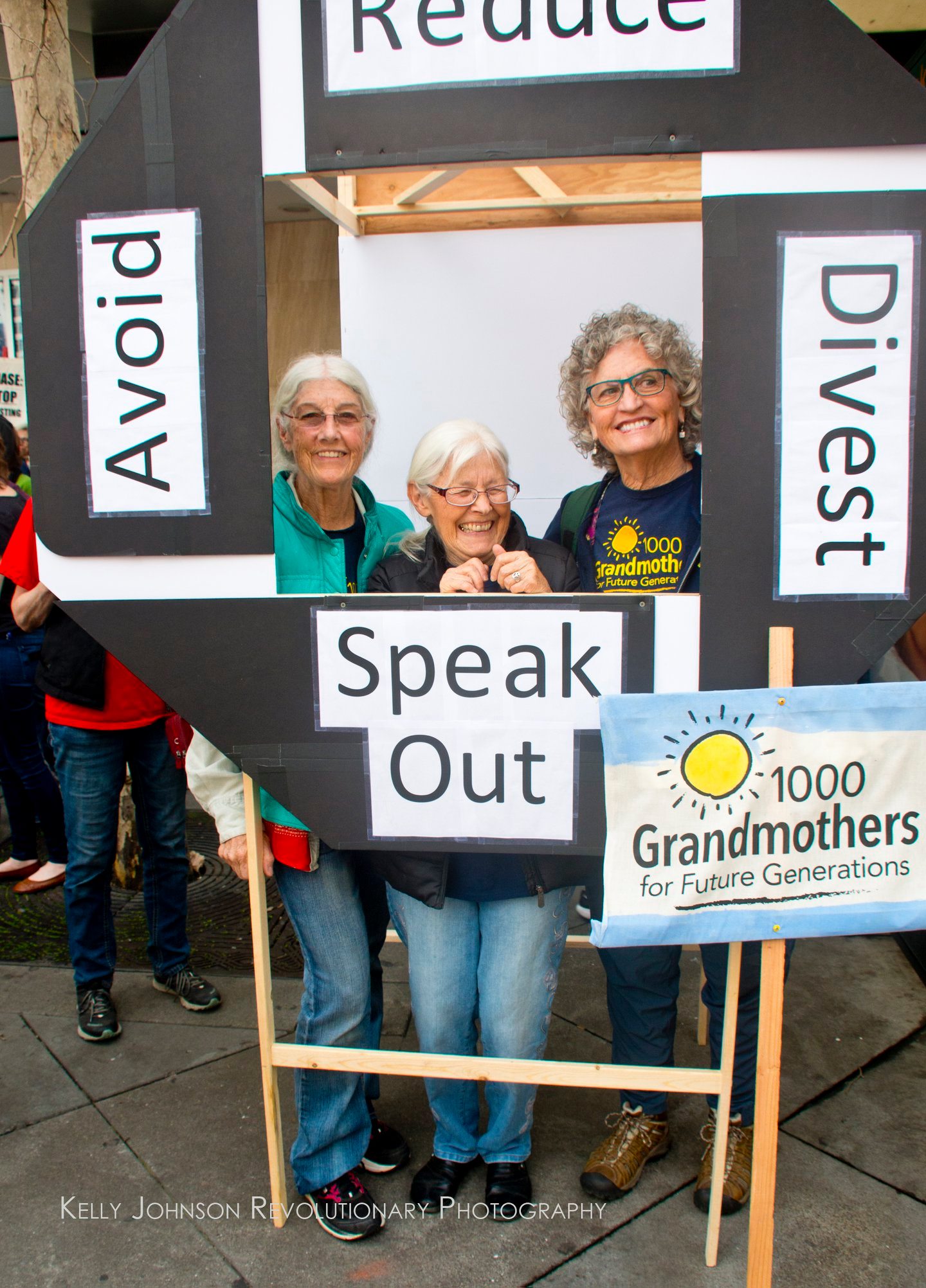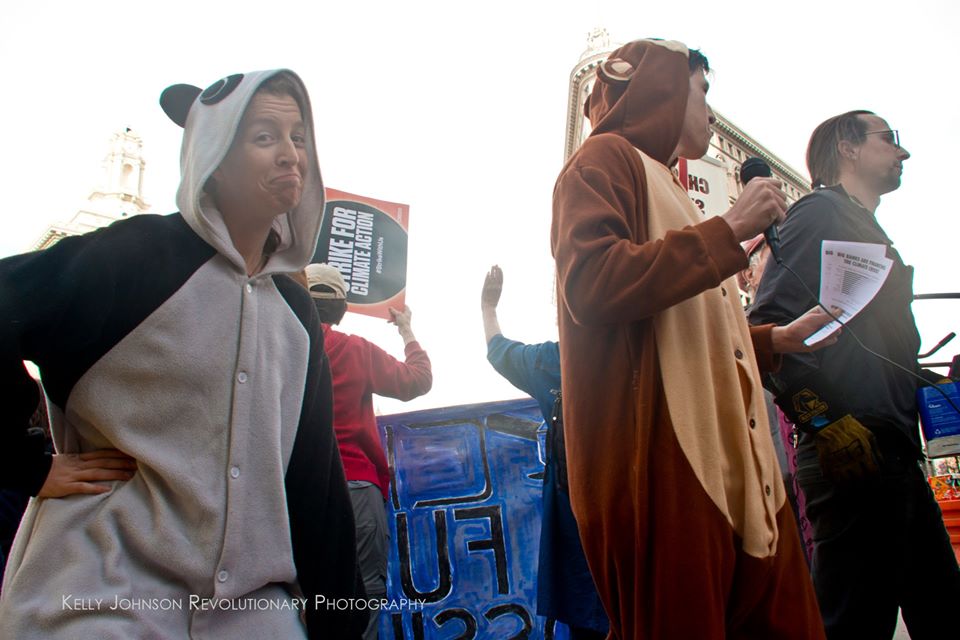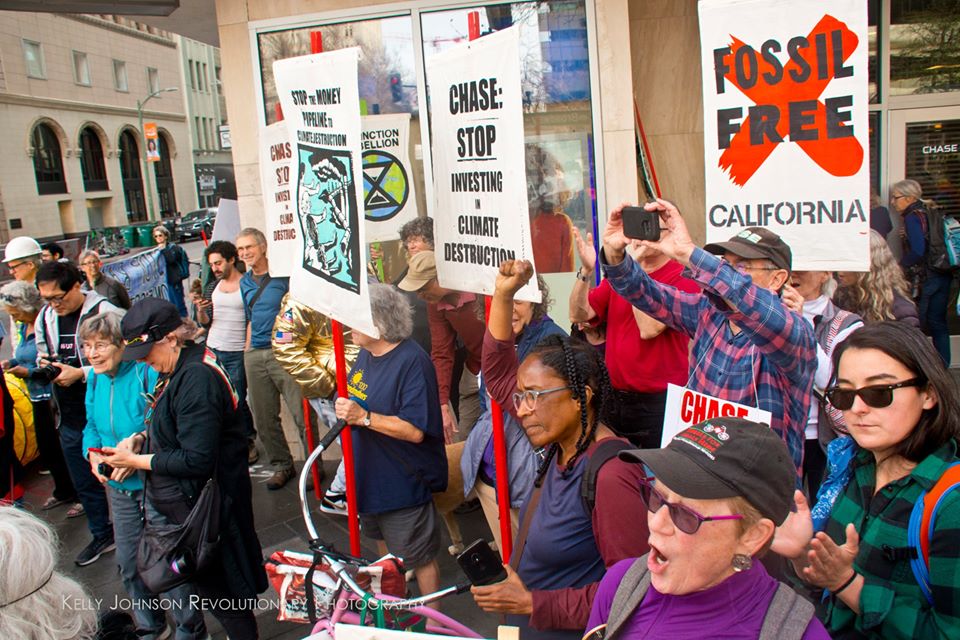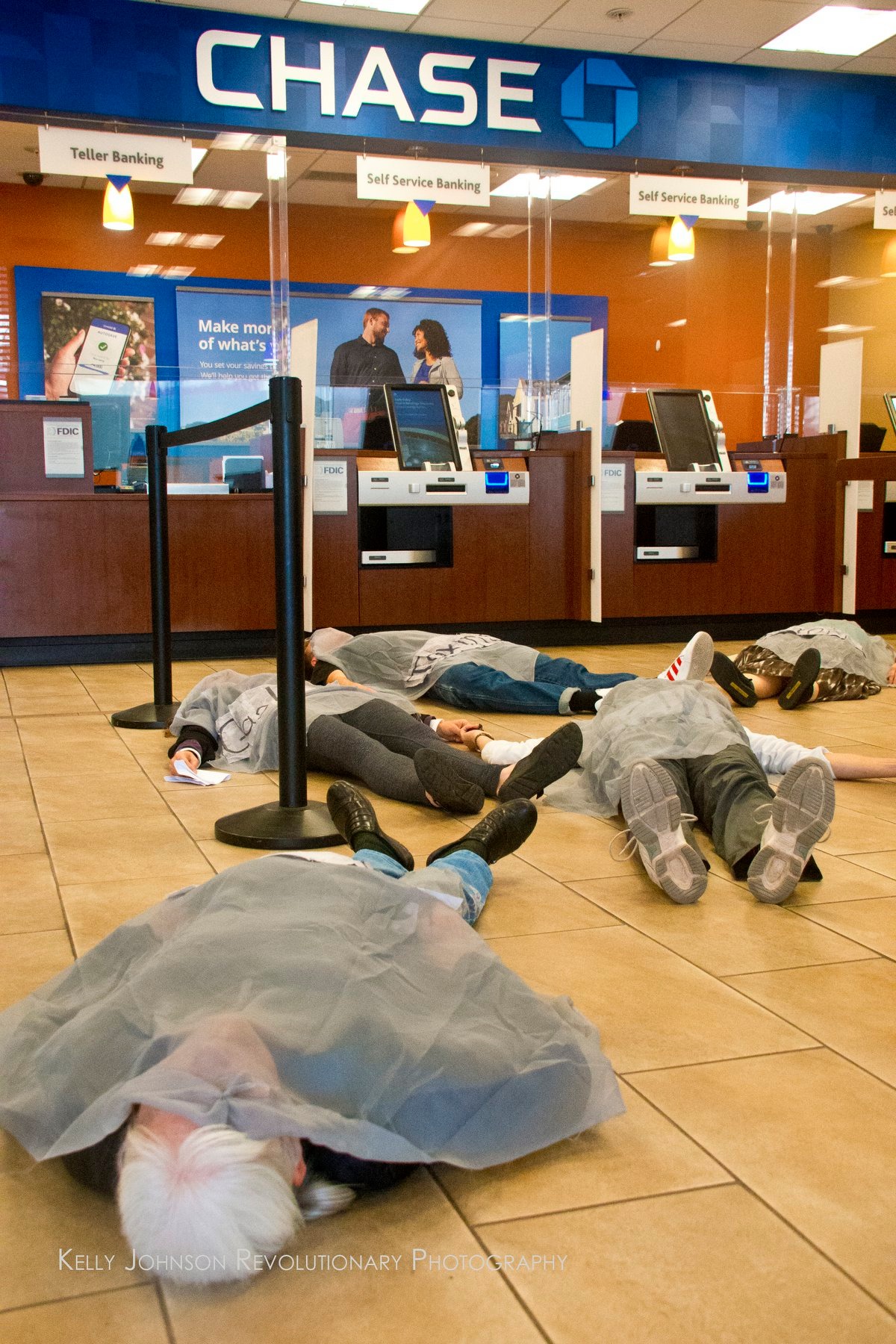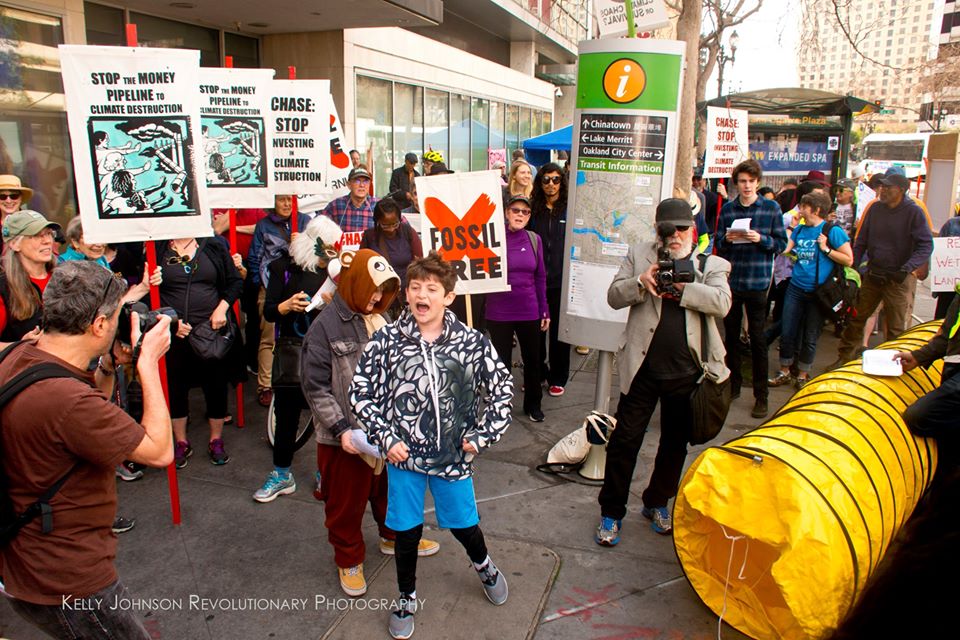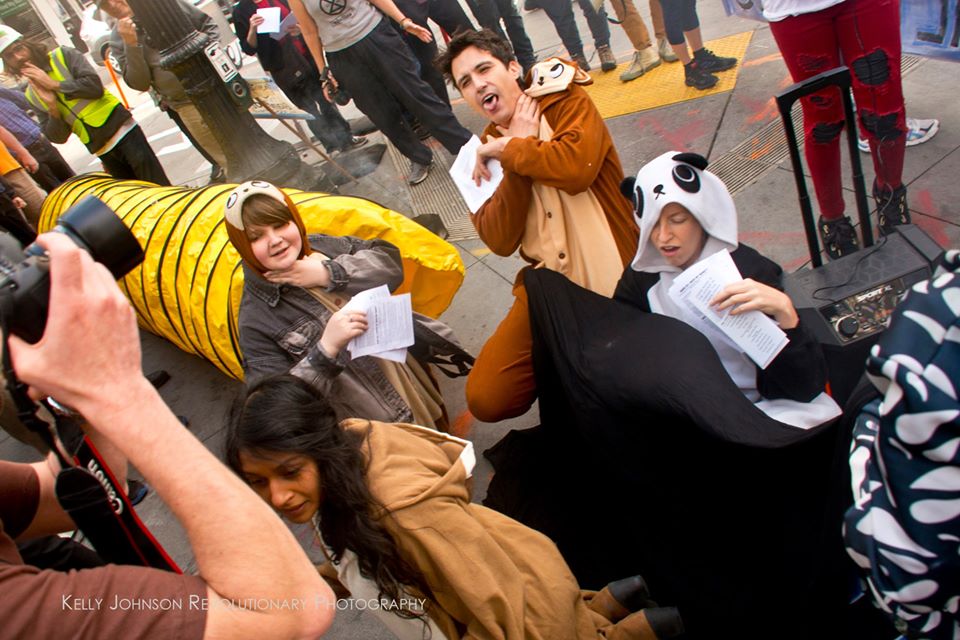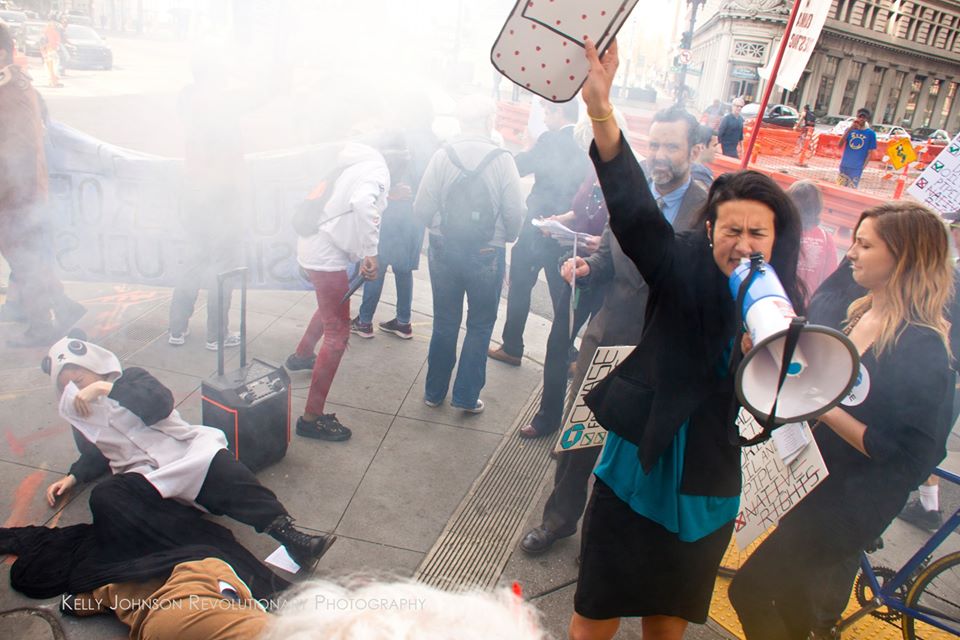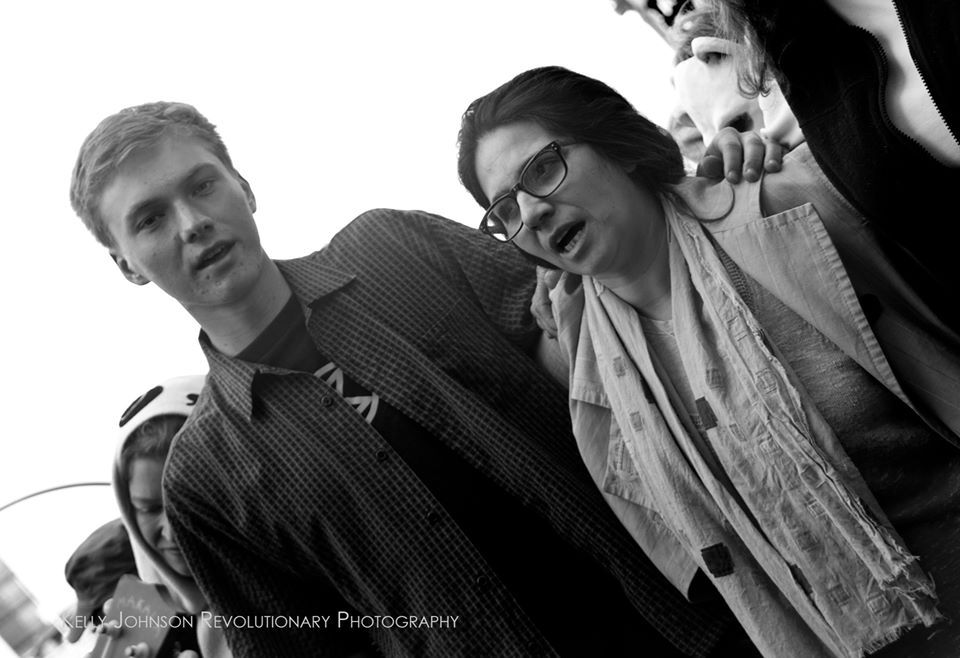 Follow Hashtags: #ClimateCrisis #ExtinctionRebellion #XRSFBay #ClimateEmergency #StoptheMoneyPipeline #CutTheChaseChallenge
Extinction Rebellion is a 100% non-violent civil disobedience movement aimed at nothing less than radical system change. Our rebellion is fueled by our love for humanity and for all life on earth.