Earth Week Gathering Oakland 2021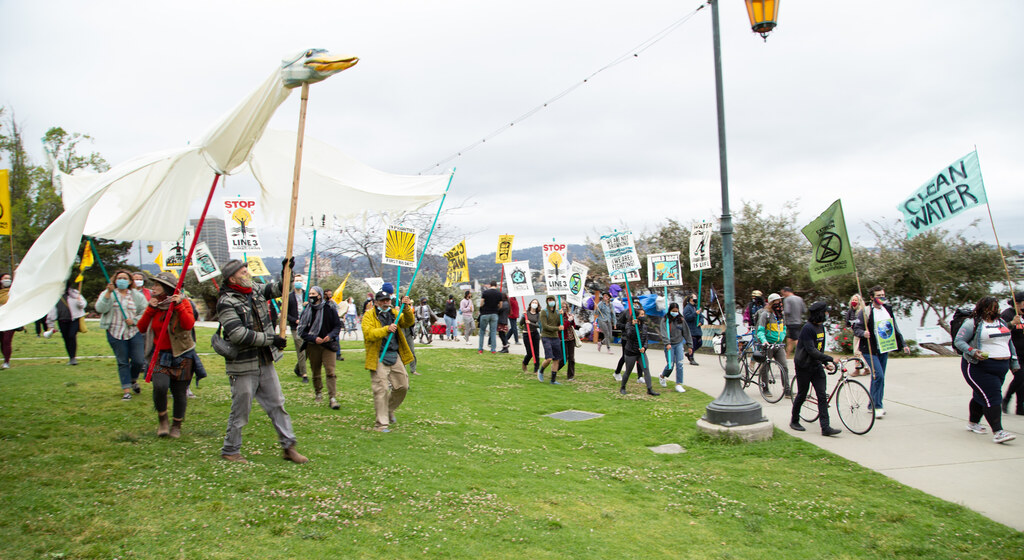 We are celebrating the success of our Extinction Rebellion SF Bay-organized event, Earth Week Gathering Oakland 2021, with support from 350 Bay Area, Artists Building Communities, Climate Creative, Essential Food and Medicine, Living Earth Designs, Sunrise Movement Bay Area and the Wood St. Encampment Residence / Cobb on Wood. There were also many more individual supporters, social media co-sponsors and speakers who deserve recognition as well, thank you all!
Here are some of the photo highlights of the event which began at Snow Park, and continued on a parade to the Lake Merritt Amphitheater. Some of the day's events included a guided meditation and grounding to the Earth led by Viveka Chen, chalk graffiti zone by Climate Creative, and sound for the 14 speakers was provided by Distributed Sound Collective. The speeches were so personal and powerful – they spoke to this very moment. The fantastic Sandra Kwak entertained us throughout the day with announcements and songs from her musical group The Seastars. We are working on more media to share the words, thoughts and expressions with you.
We ended with a candle lit vigil at the lake. It was grey and windy but we had nearly around 70 people dedicated and still hanging in; we set up a giant crane puppet as the stage to close out the day. We were thrilled to do so on the U.S.'s first ever legally-preserved natural habitat for migratory birds, Lake Merritt.
With love and rebellion! Hope to see you at the next one.
Click on any photo to see full size gallery…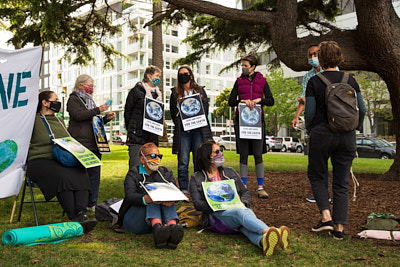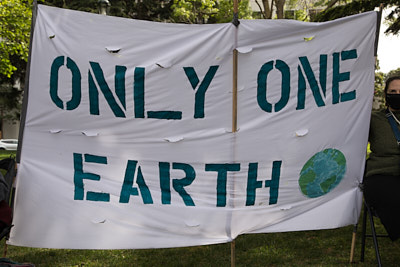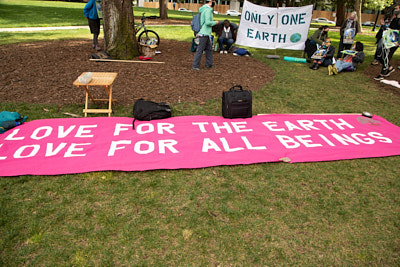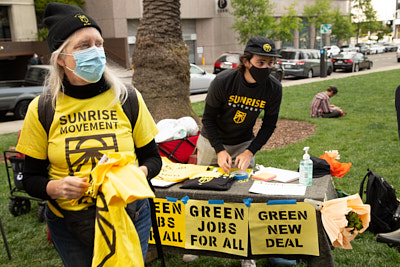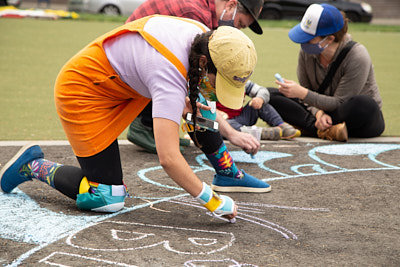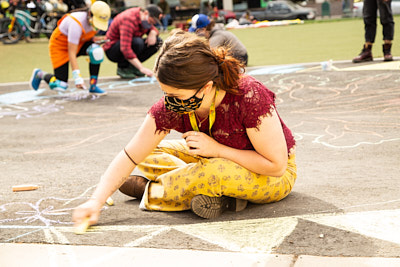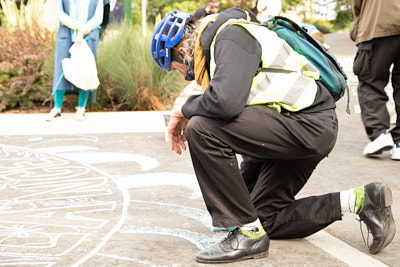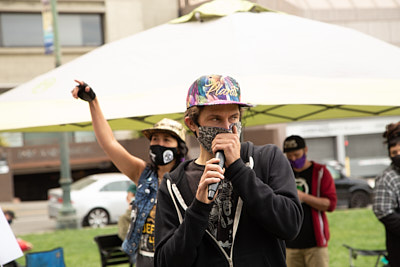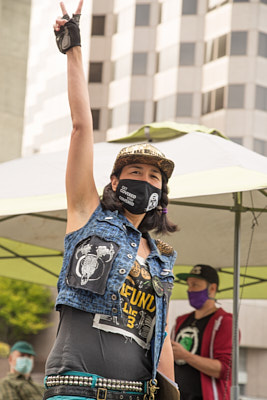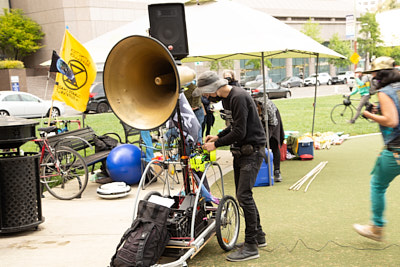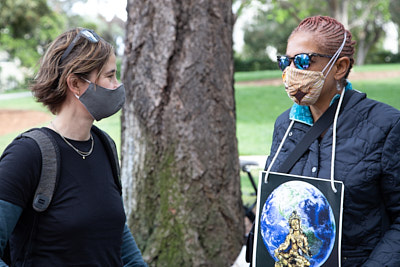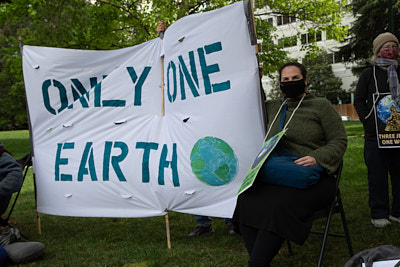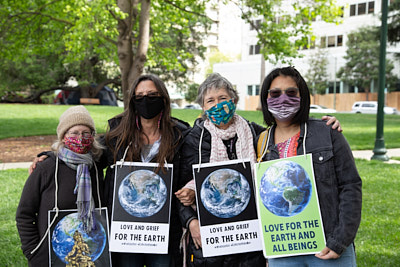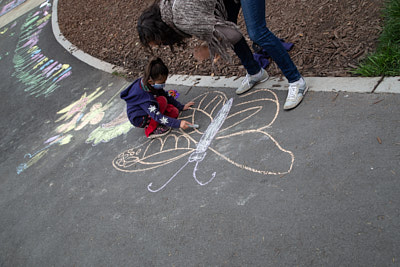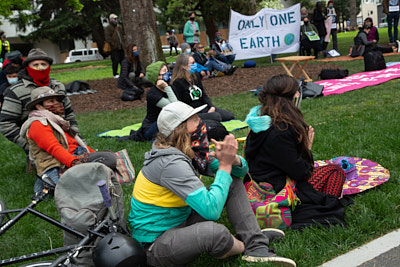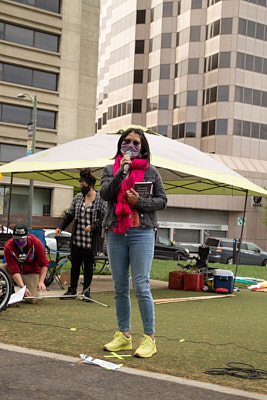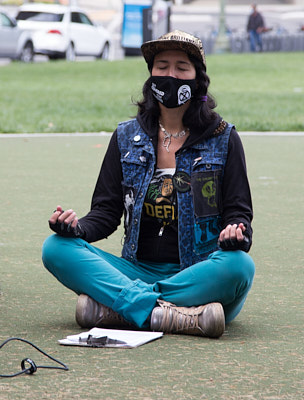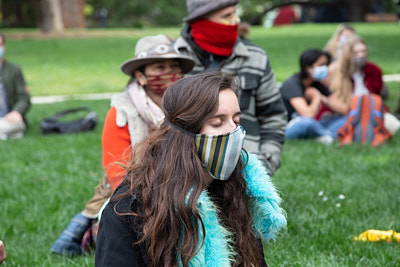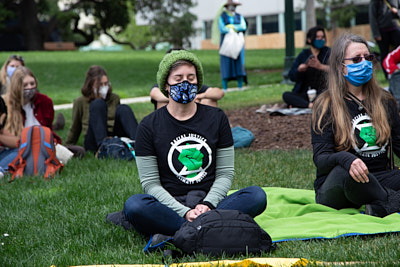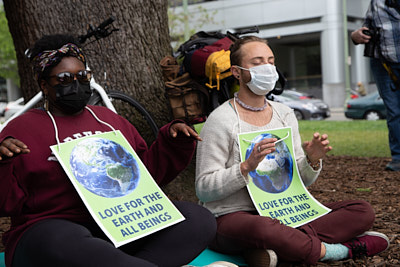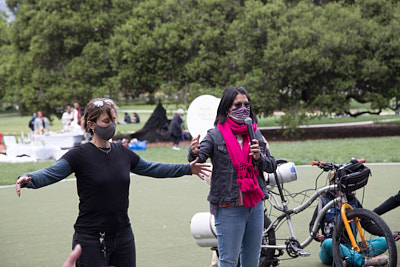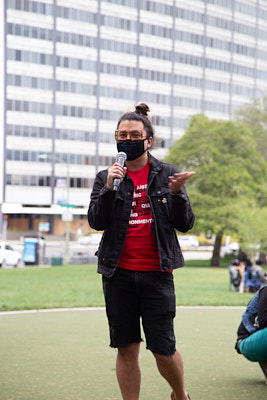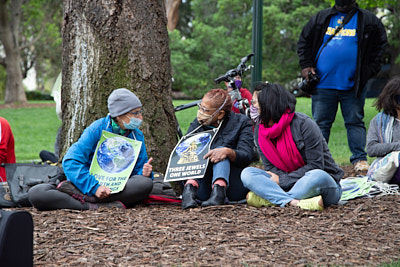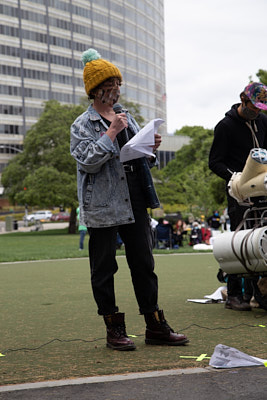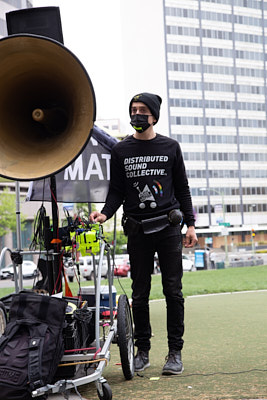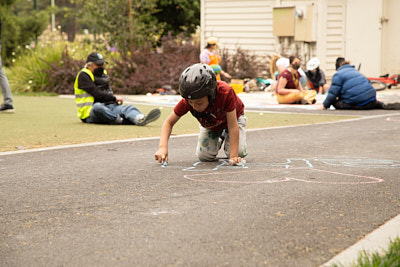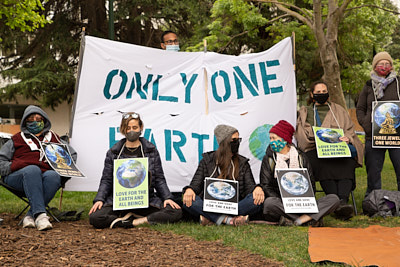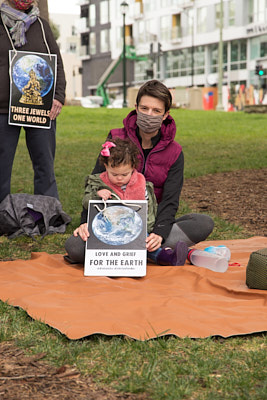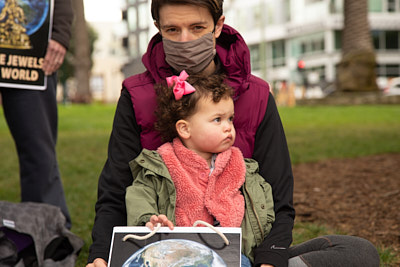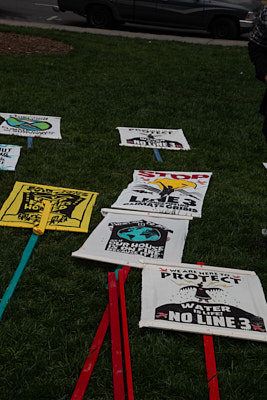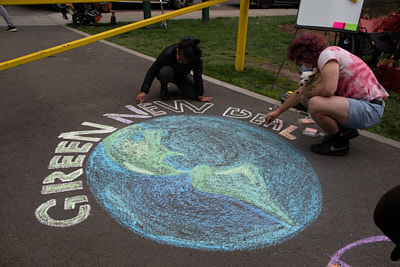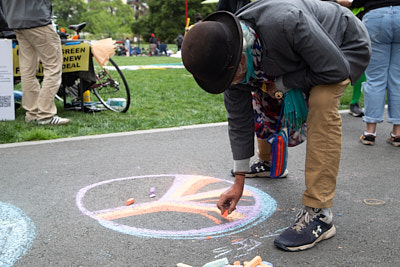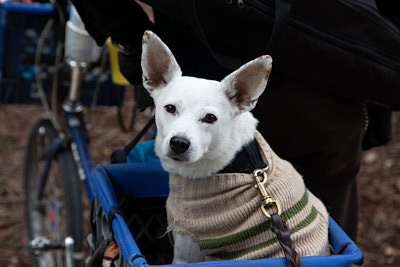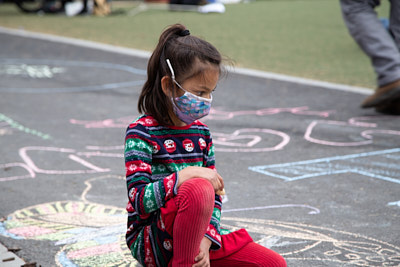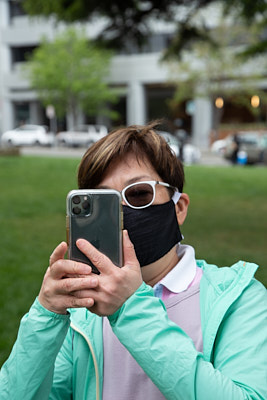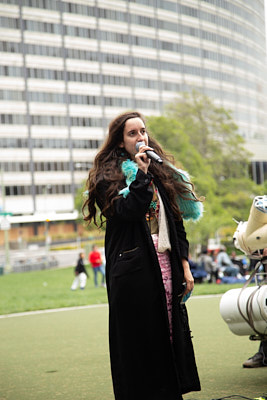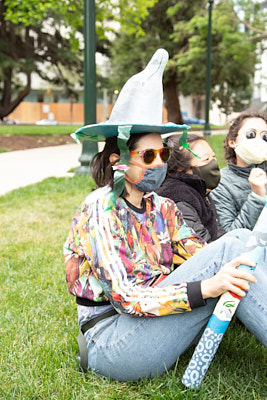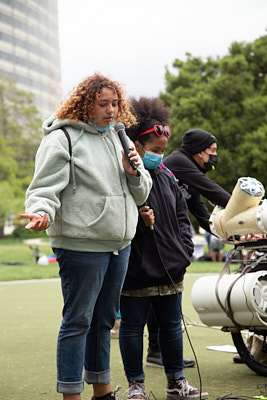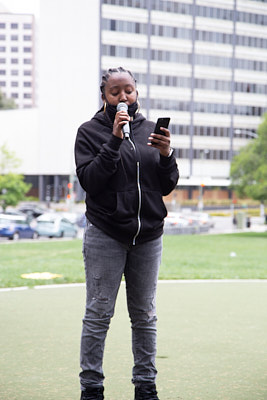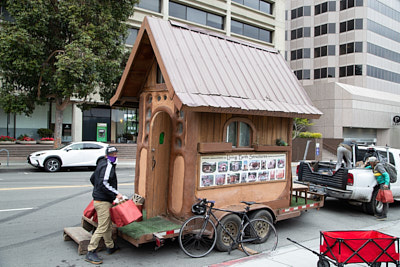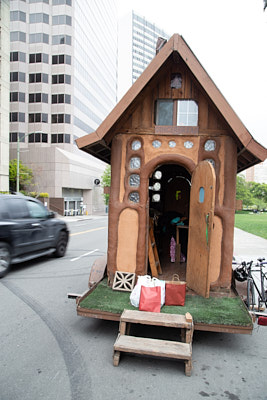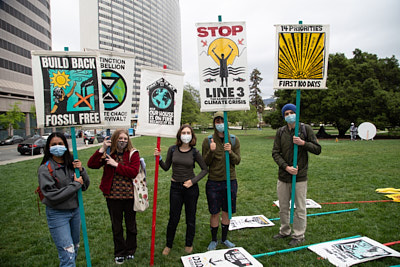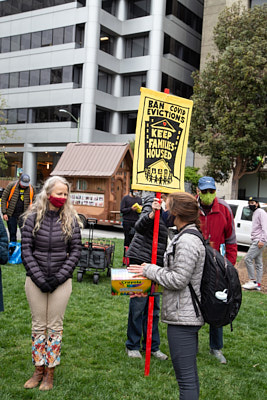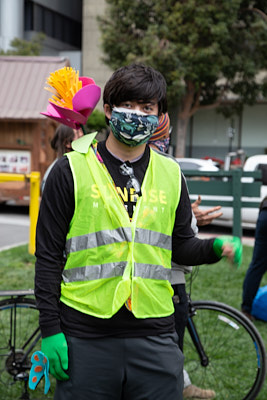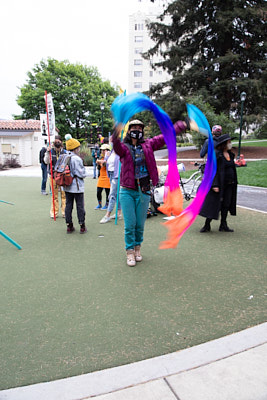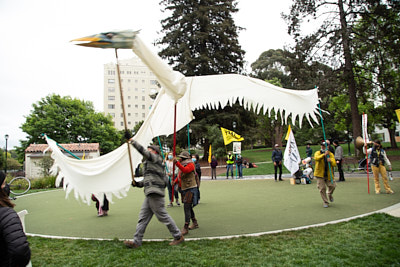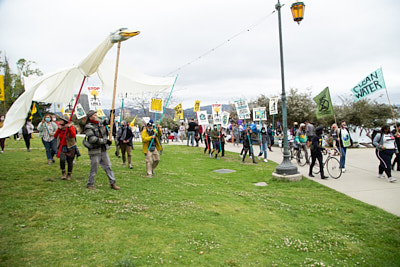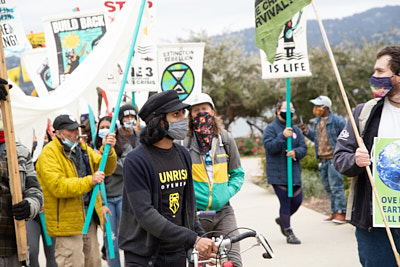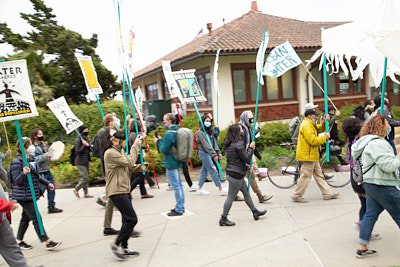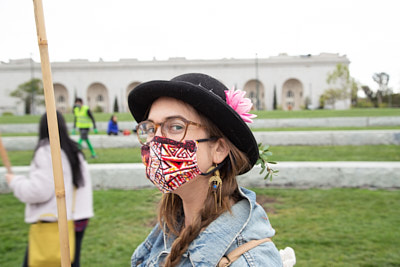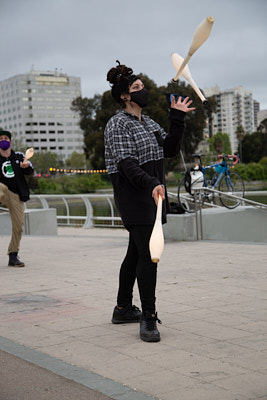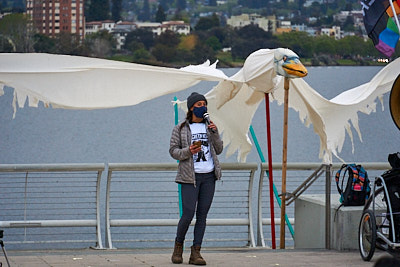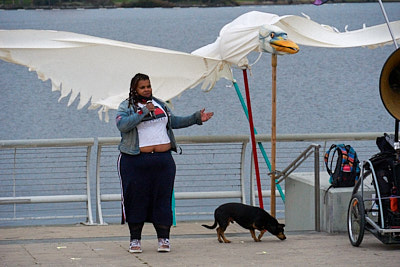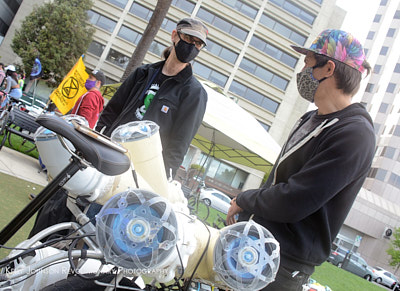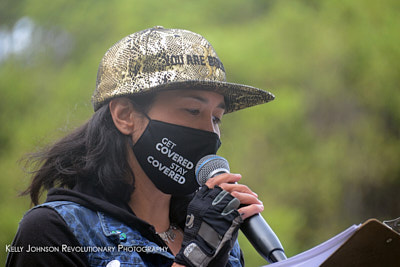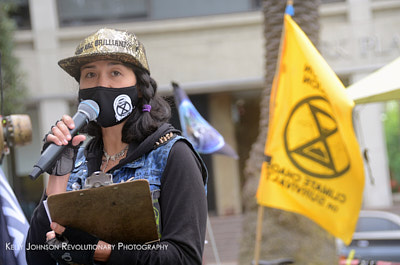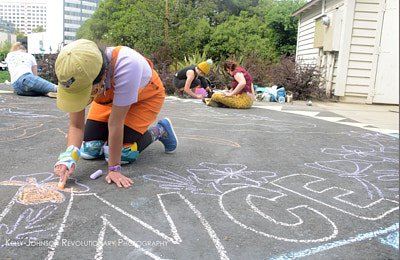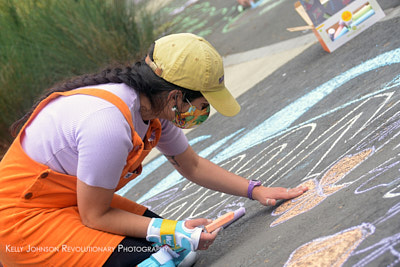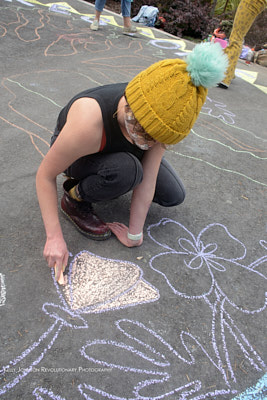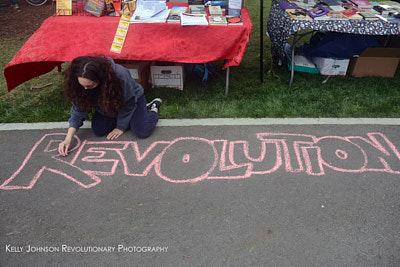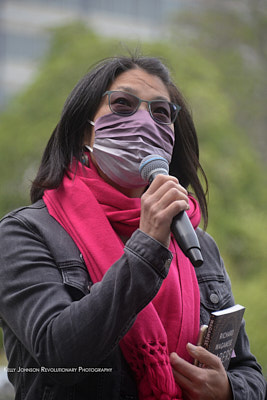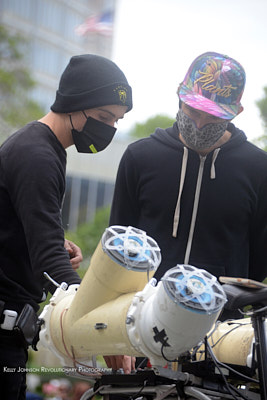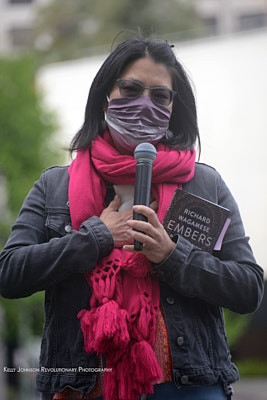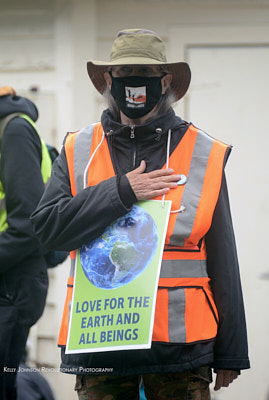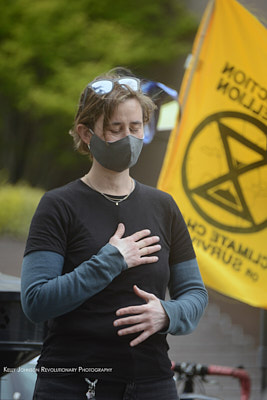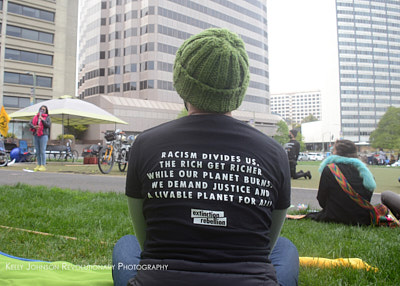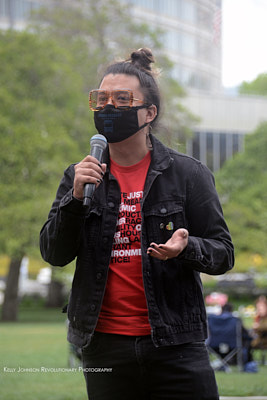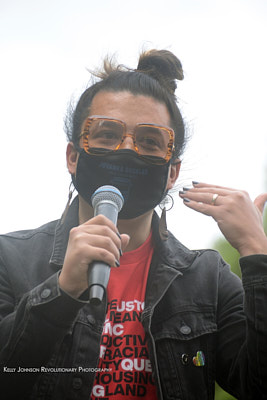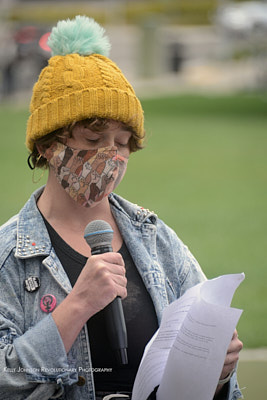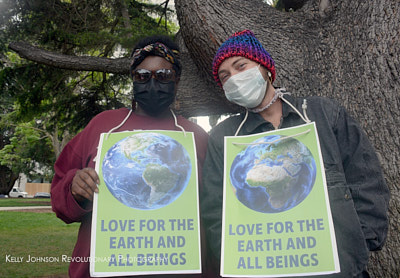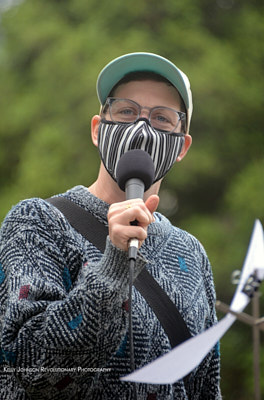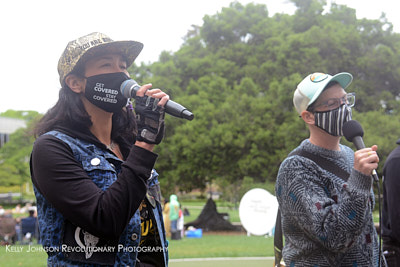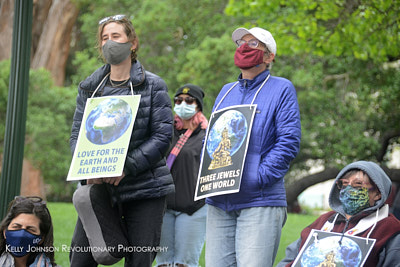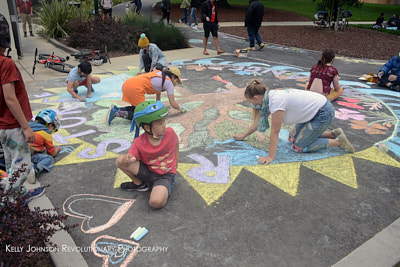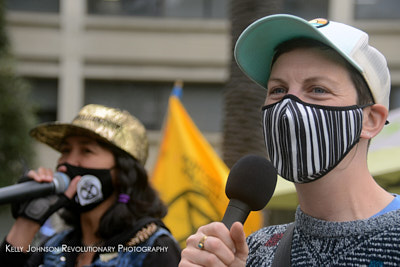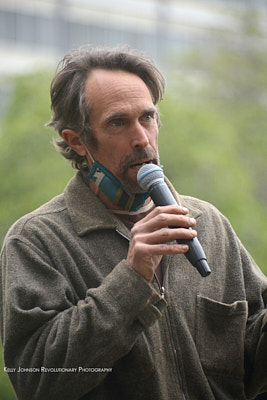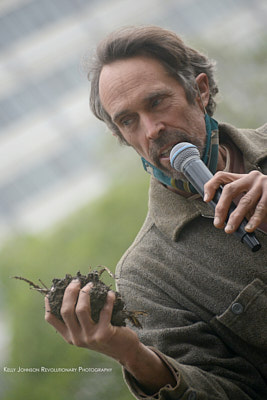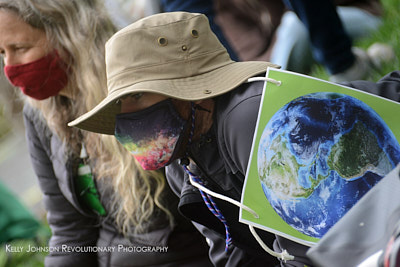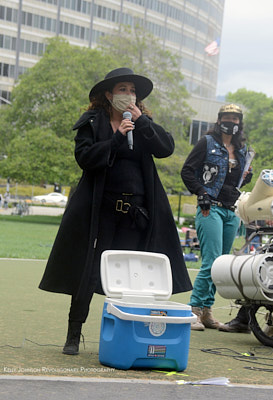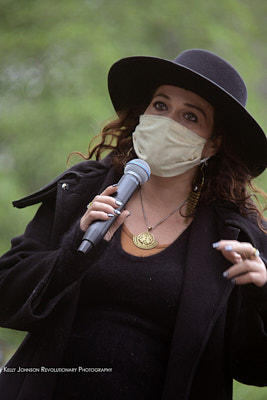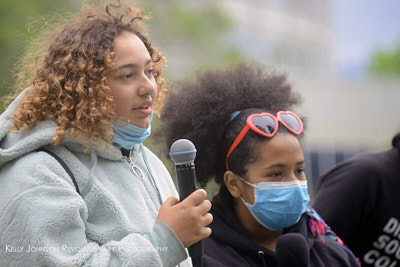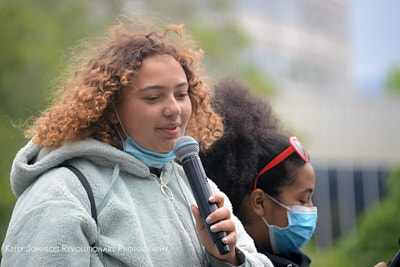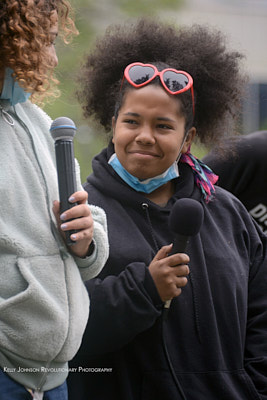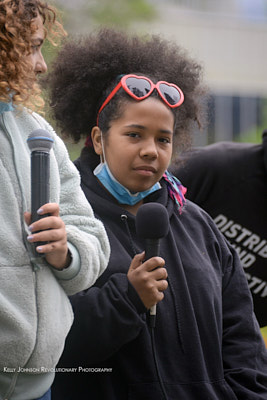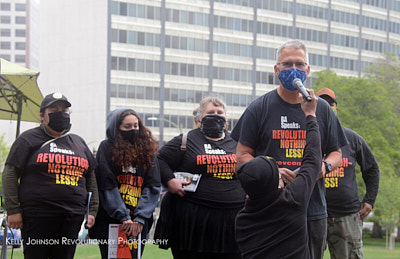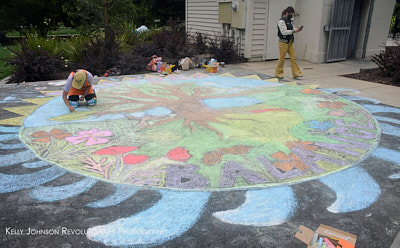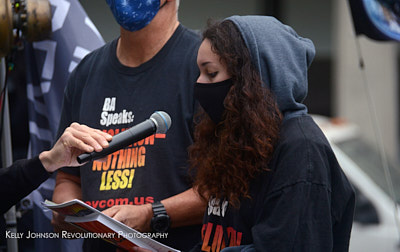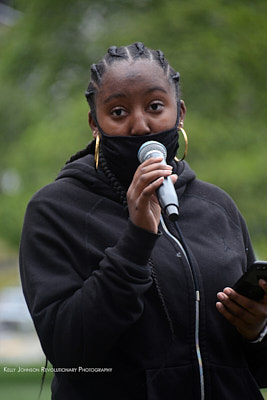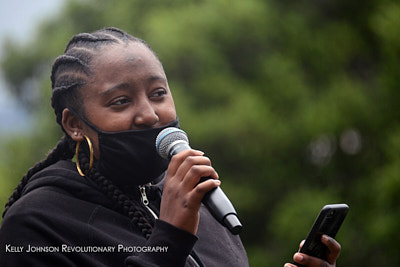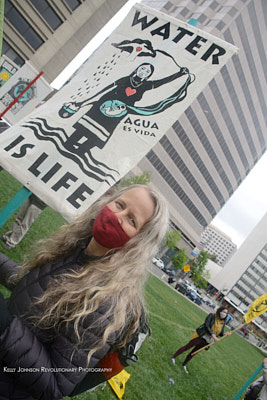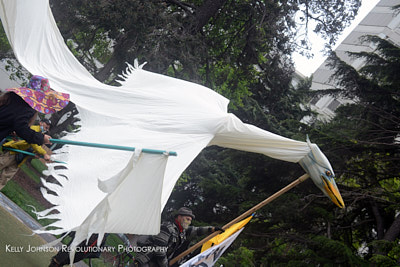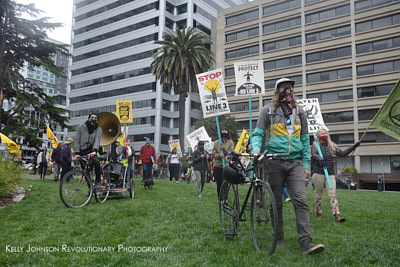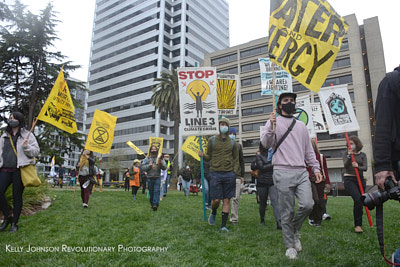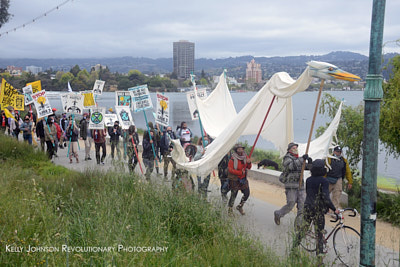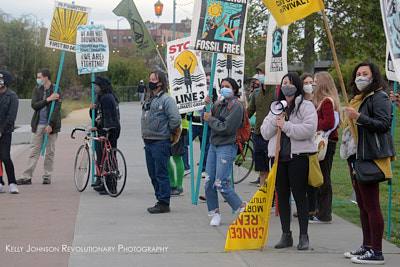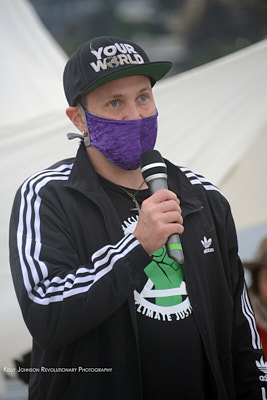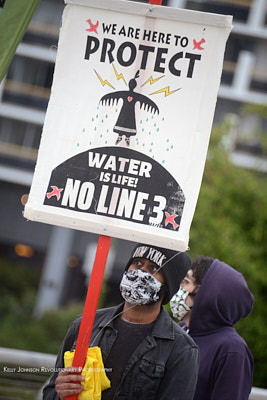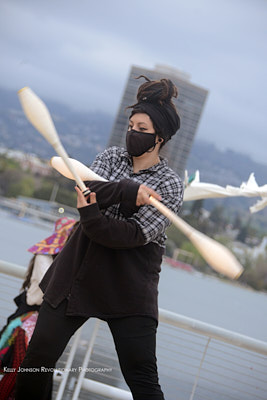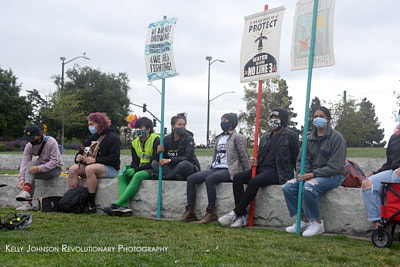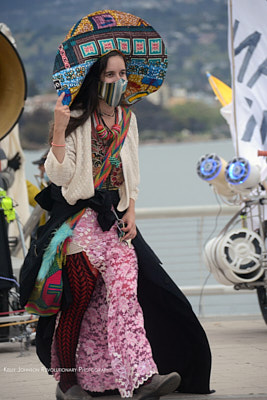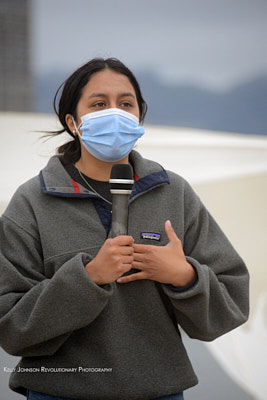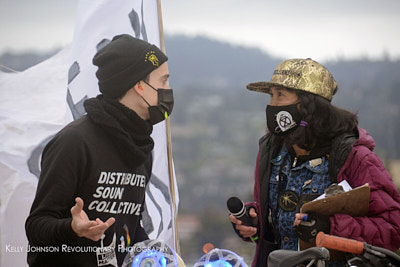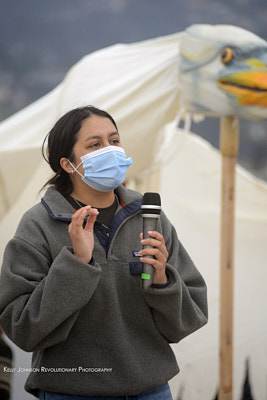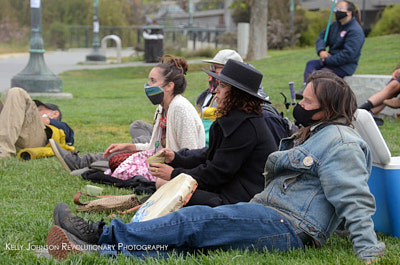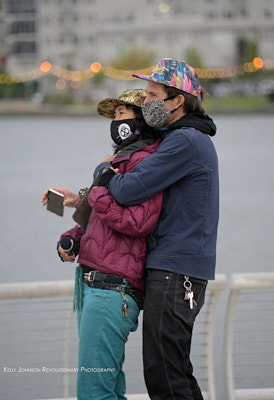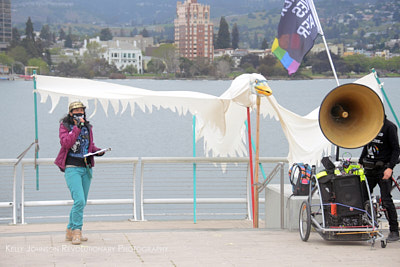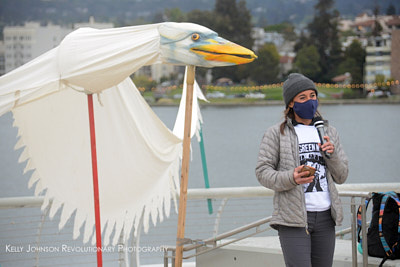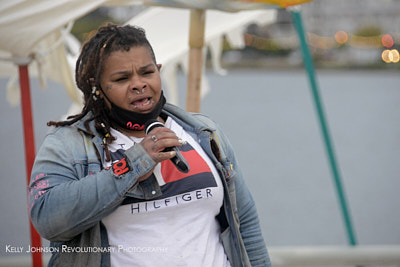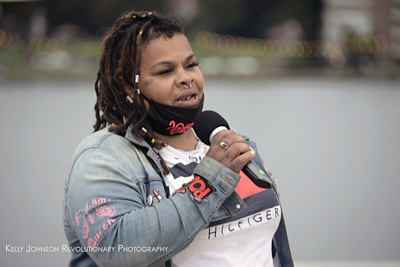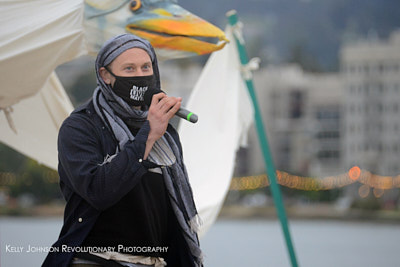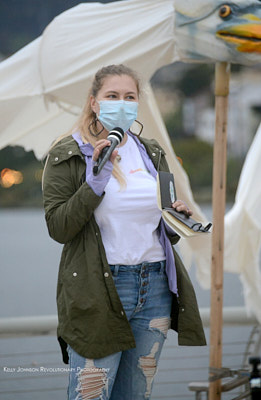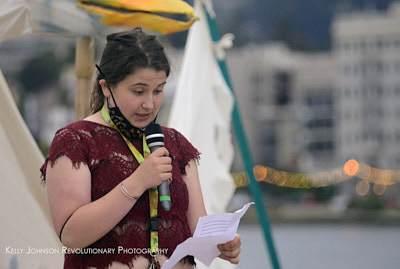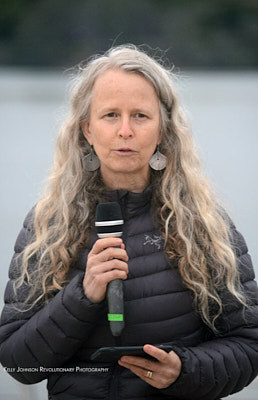 About Extinction Rebellion
Extinction Rebellion is an International, 100% non-violent, civil disobedience movement that aims to drive radical change through direct action to avert climate catastrophe and minimize the risk of human extinction and ecological collapse. XRUS has four demands: 1) Tell the Truth about Climate Change.  2) Reduce CO2 emissions to net zero by 2025. 3) Create a Citizens' Assembly to oversee the changes. 4) Prioritize frontline communities in a just transition.
Join us in taking direct action!
Follow Hashtags: #ExtinctionRebellion #XRSFBay #ClimateEmergency