Clarion Alley Mural Unveiling Celebration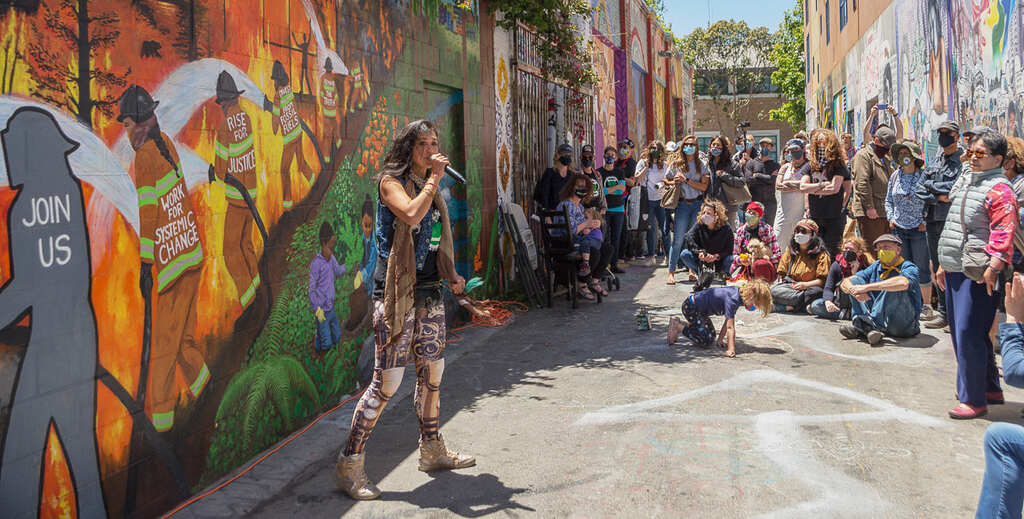 We gathered on June 6th, 2021 to celebrate the unveiling of Extinction Rebellion San Francisco Bay Area's new mural, "The World is on Fire," with music, art, dancing, poster printing, and inspiring speeches. The mural is larger than life and has to be seen in person to fully appreciate the love and detail that our Art Working Group painters put into this, over many months during COVID lockdown in 2020.
The mural, designed by Leana Rosetti, features images of wildfires endangering native species across several continents, contrasted by a serene forest ecosystem image centering on the hope of two young children learning to plant a tree. Jeanne Leimkuhler, Lisa Zimmer-Chu, Jamie Northrup, Sandra Kwak, and Avehn Zimmer-Chu rounded out the mural team.
Kyoko Sato, board member of the Clarion Alley Mural Project, gave a passionate speech about the importance of art in our changing world.
At the event, David Solnit performed a Cantastoria, a short spoken-word, giant-picture-story: "Line 3; Keep It In the Ground", illustrated with papercuts by Jan Burger of Paperhand Puppet Intervention. Sandra and Ilana of The Seastars performed the world premiere of a new song. DJ CUTTaRUGG brought the tunes and kept us moving. The San Francisco Poster Syndicate set up a screen printing station and handed out awesome protest art. Coming together and collaborating creatively as a community is vital to confronting the climate and ecological emergency!
Now that we can finally be out on the streets again, you can check it out for yourself if you are in the San Francisco Bay Area. Clarion Alley runs between Mission and Valencia, just south of 17th St.
If you'd like to join us in building community, or creating transformative art confronting the climate crisis, or helping us plan direct actions in the streets … get in touch by emailing us at welcome@xrsfbay.org — and make sure you are signed up for our email newsletter to get updates on upcoming events.
Click on any photo to see full size gallery…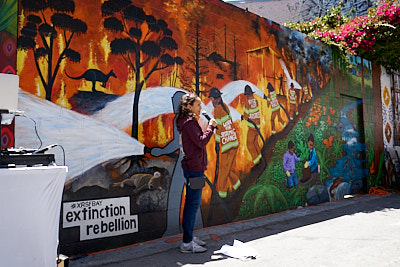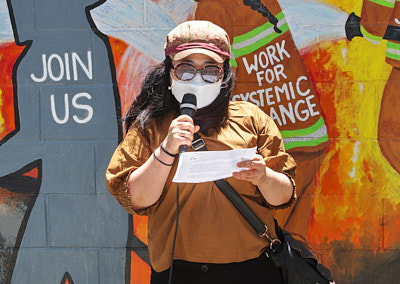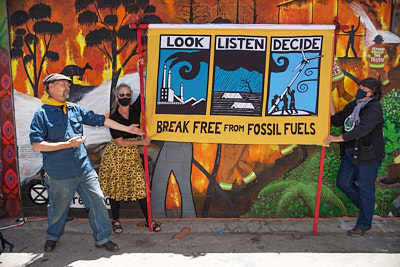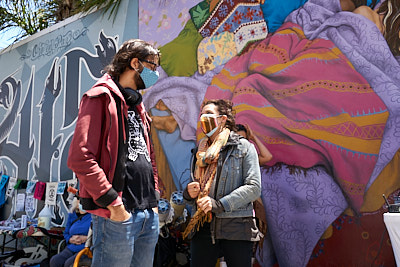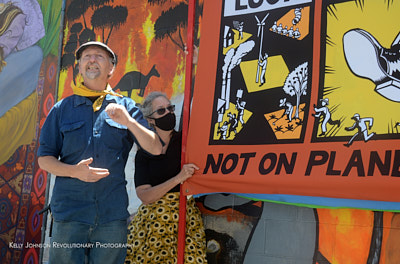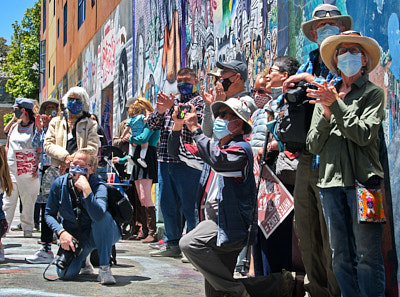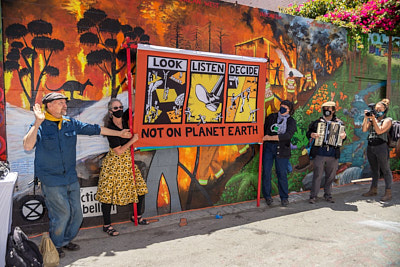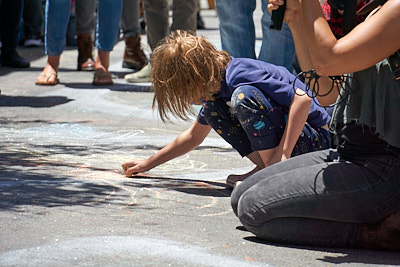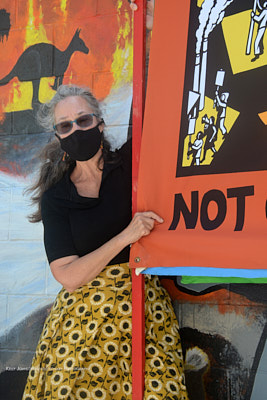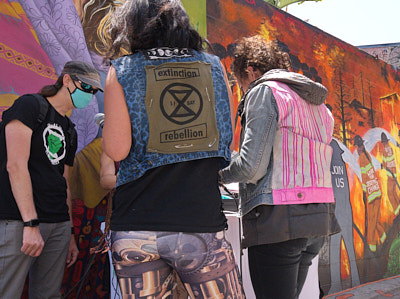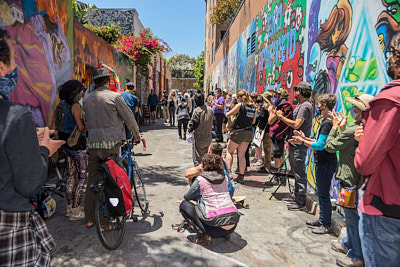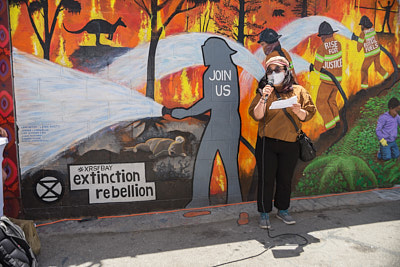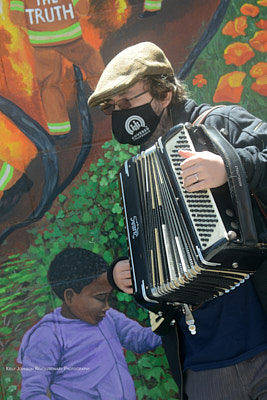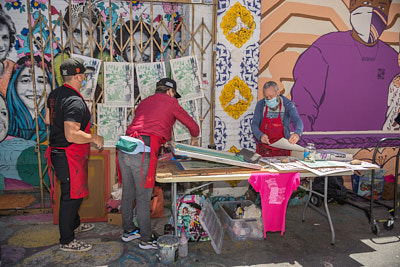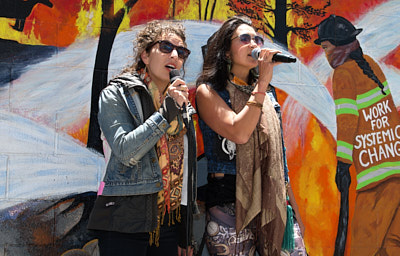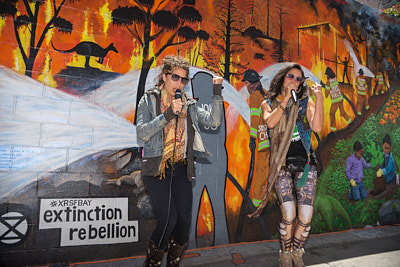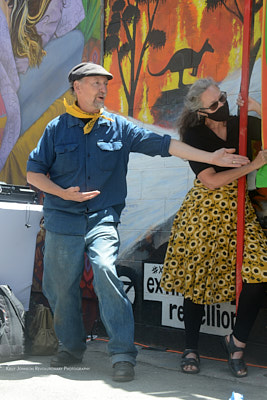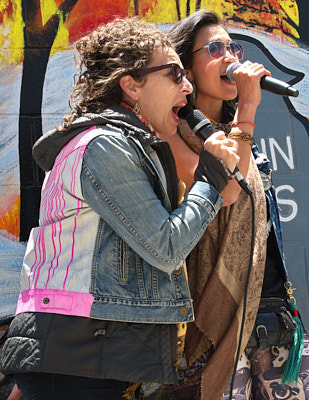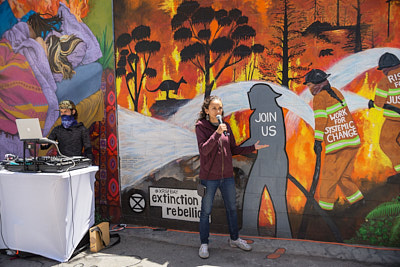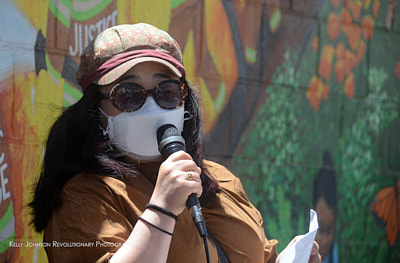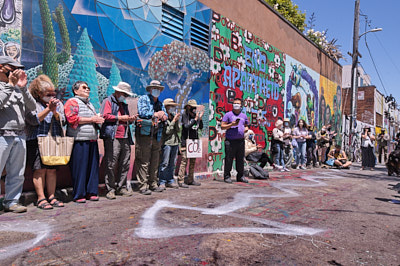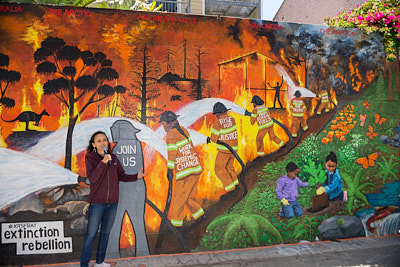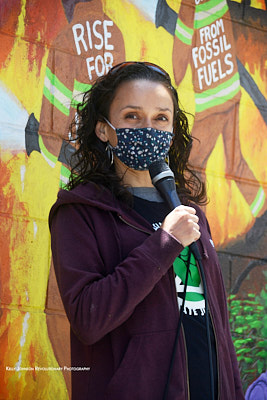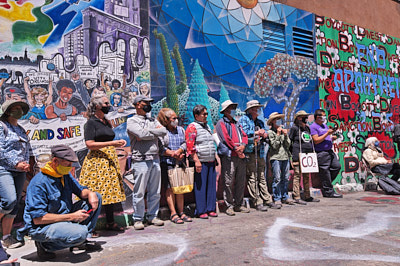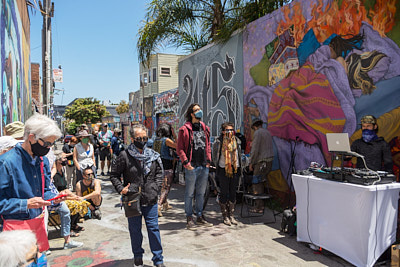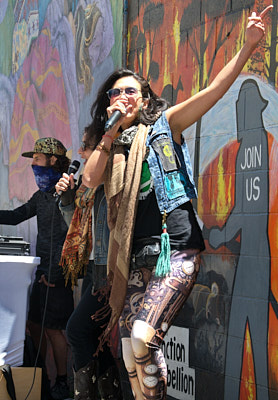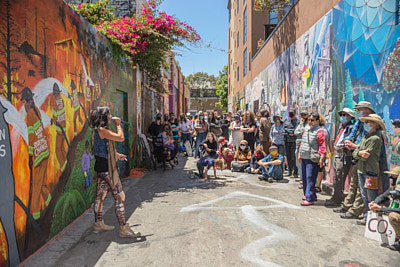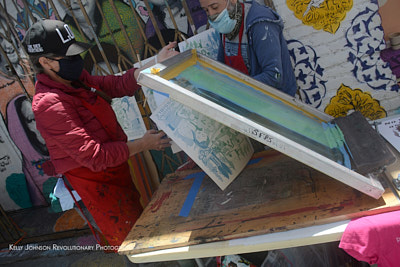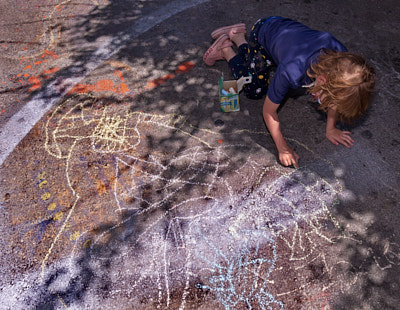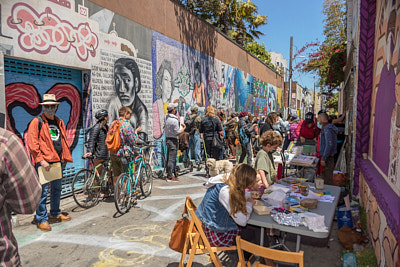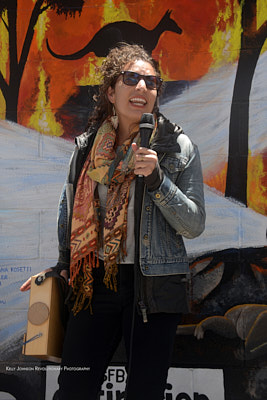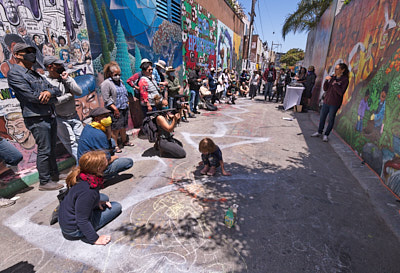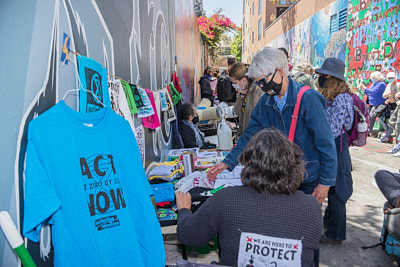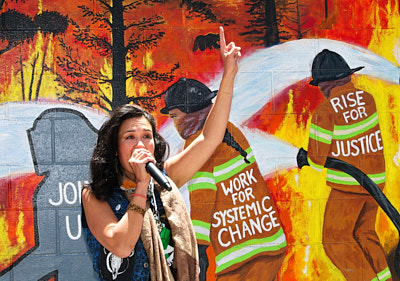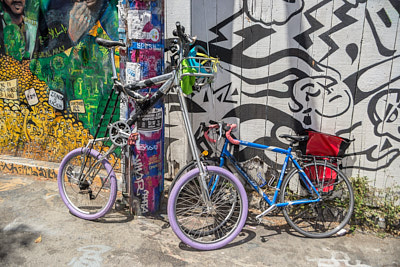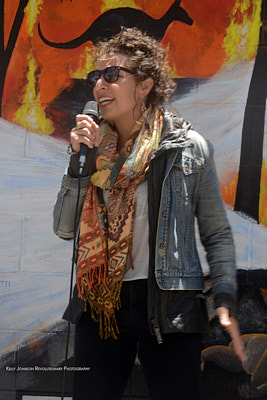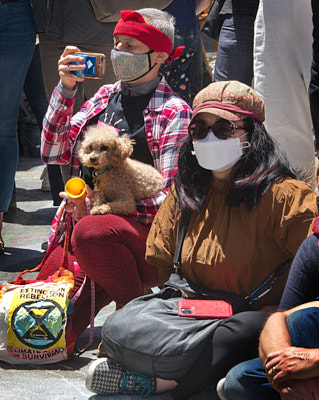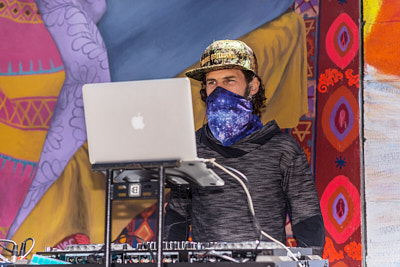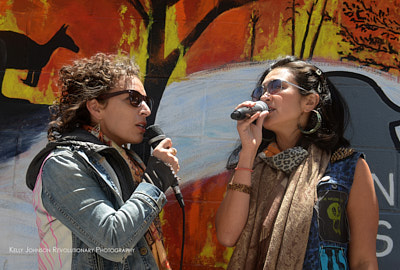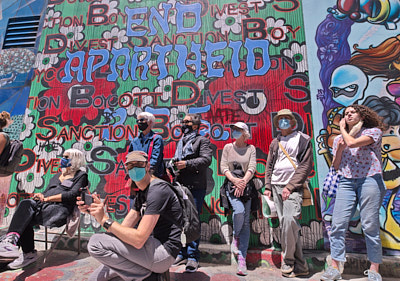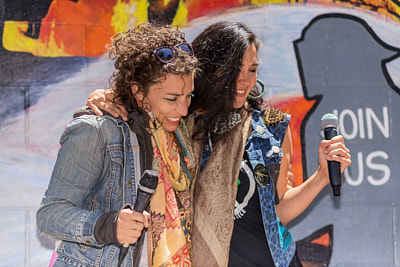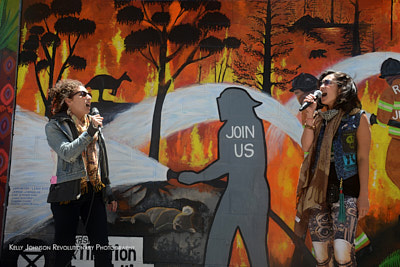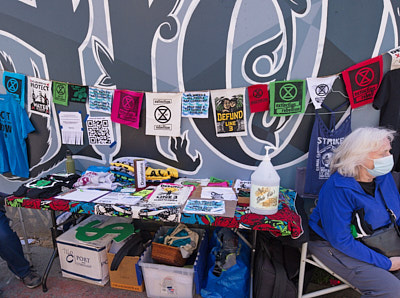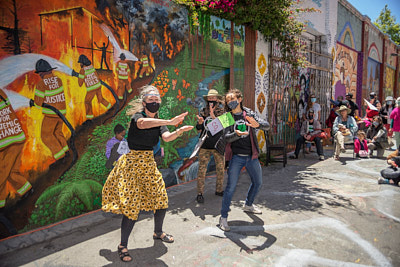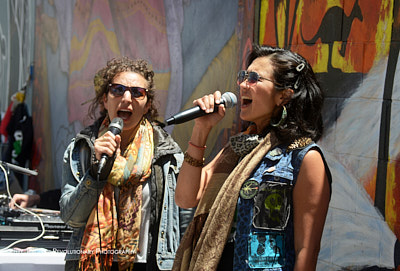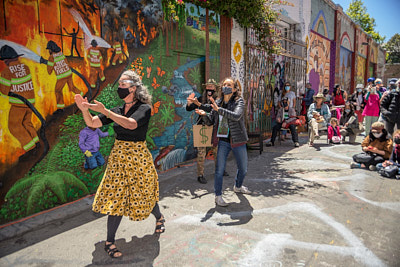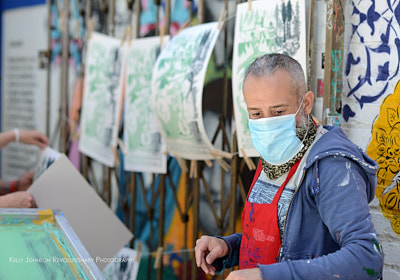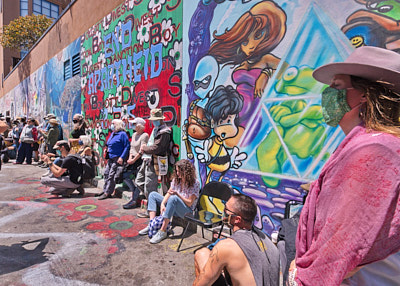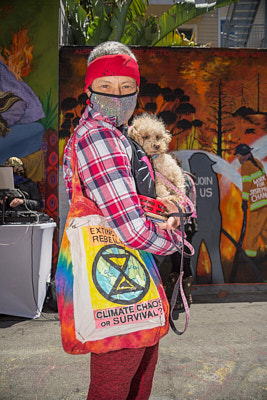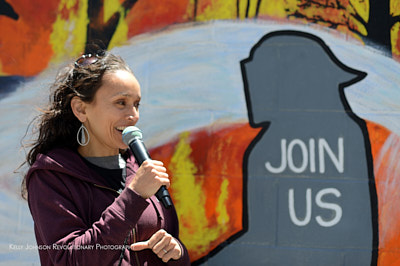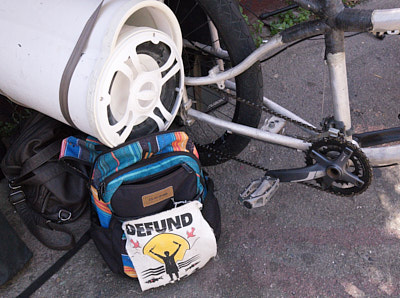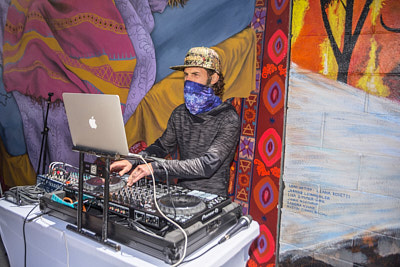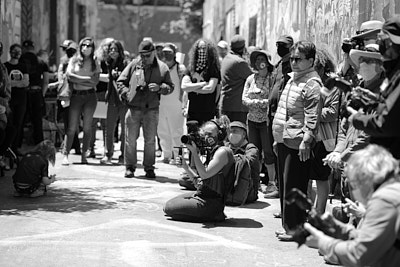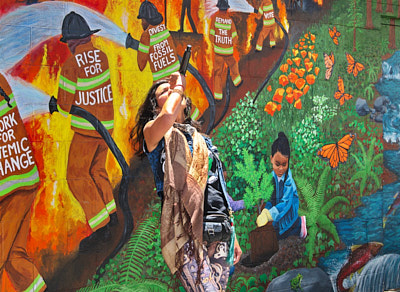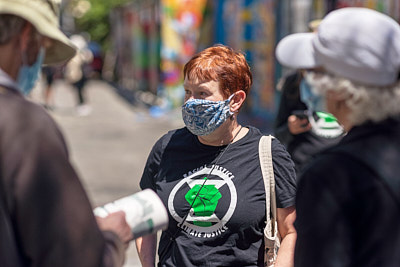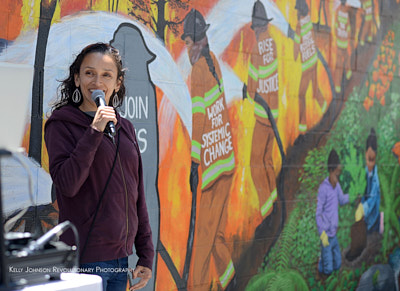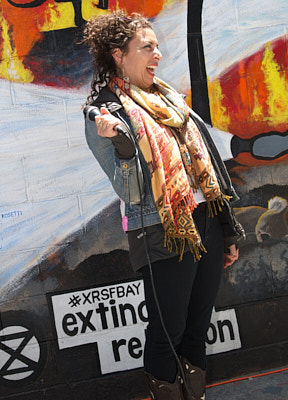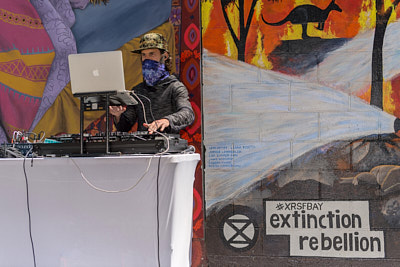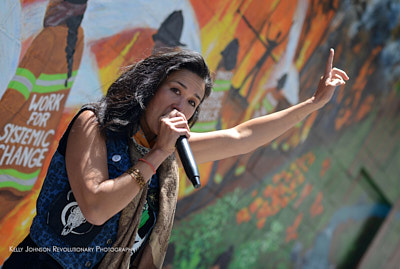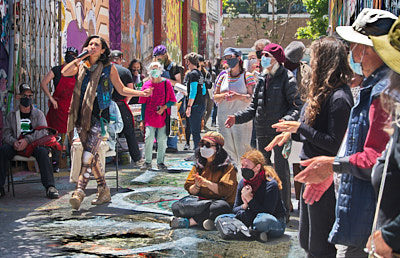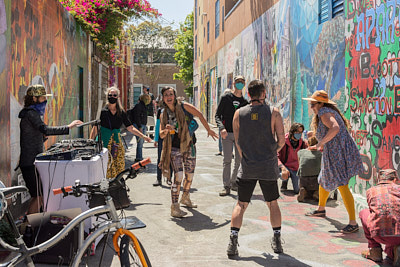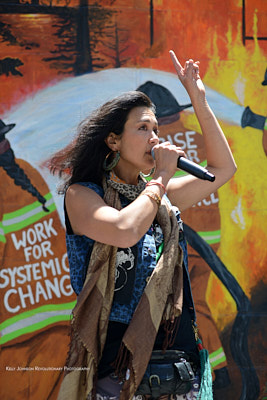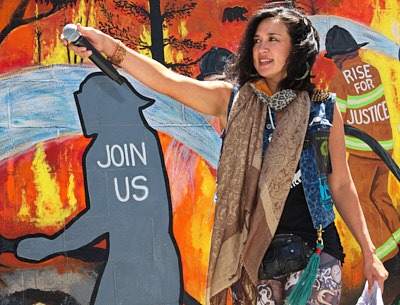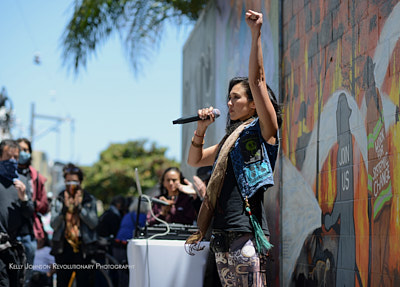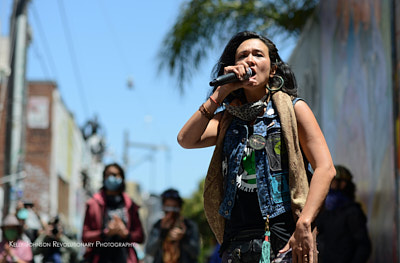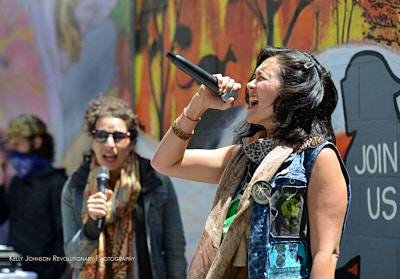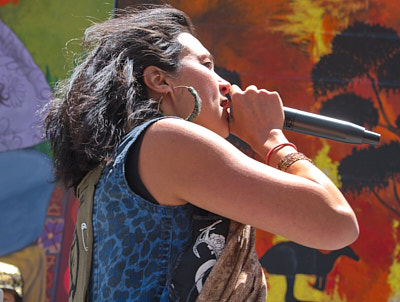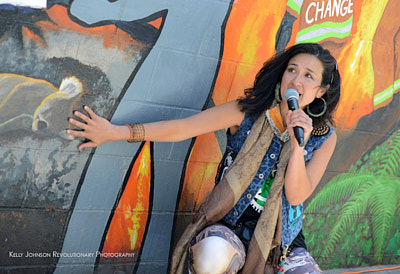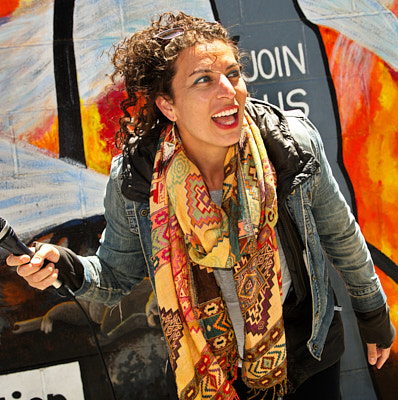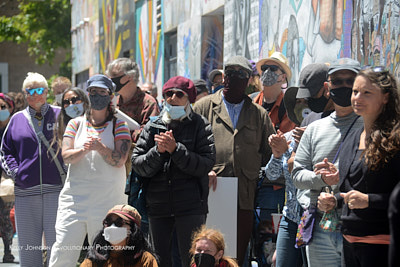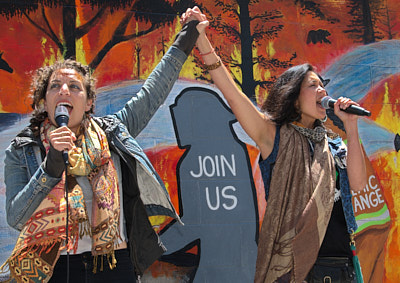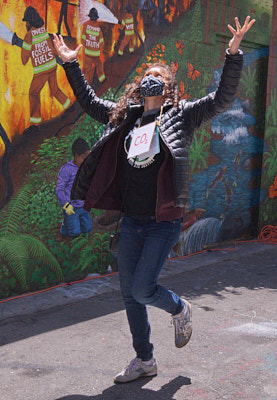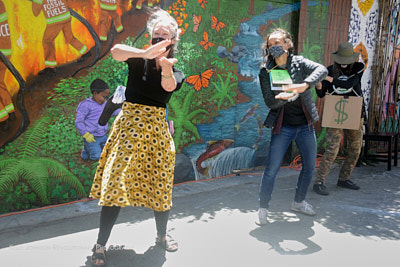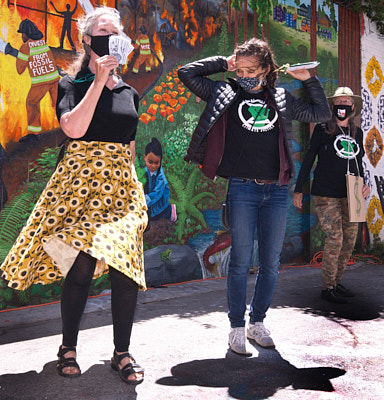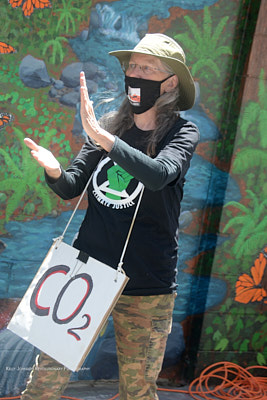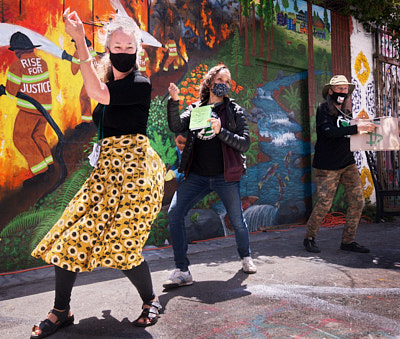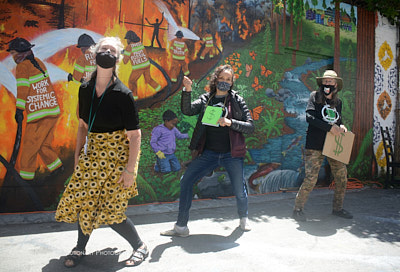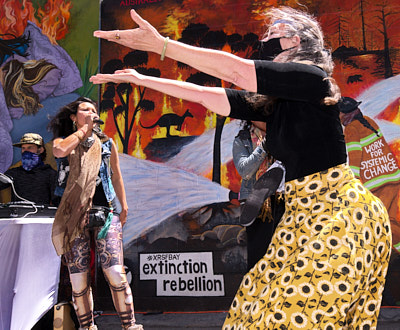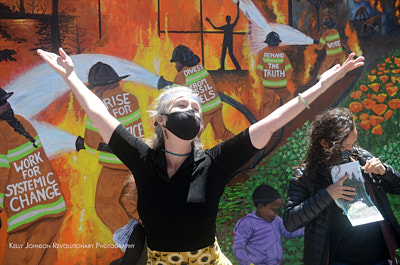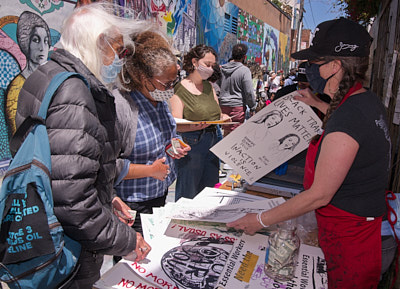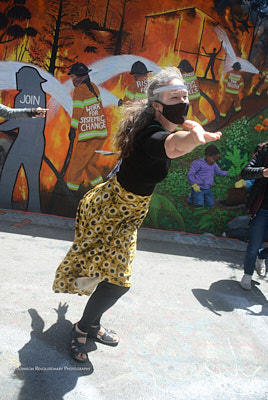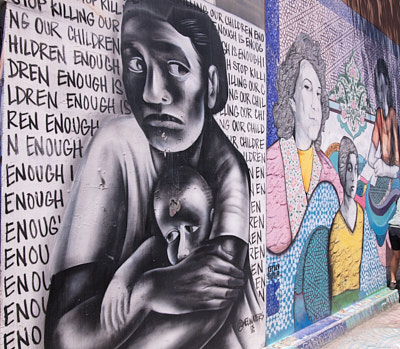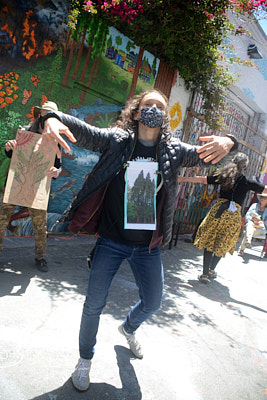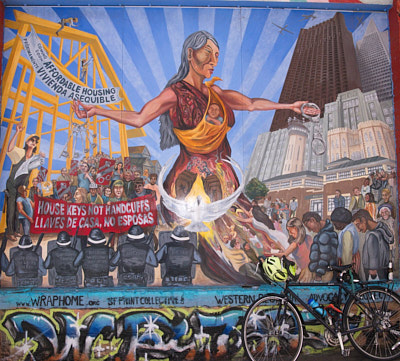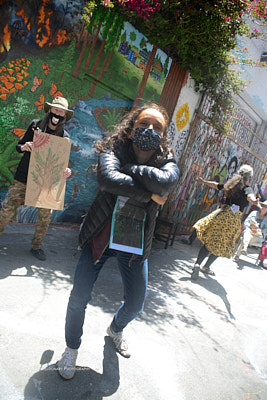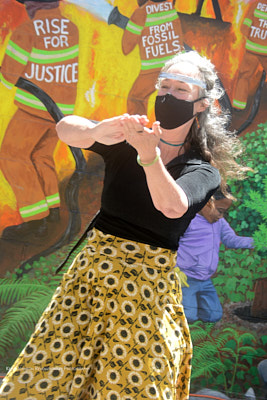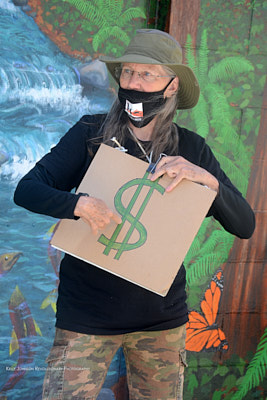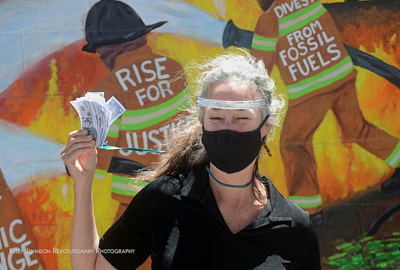 Photo credits: Kelly Johnson, Leon Kunstenaar, Nate Love, Jade Northrup
About Extinction Rebellion
Extinction Rebellion is an International, 100% non-violent, civil disobedience movement that aims to drive radical change through direct action to avert climate catastrophe and minimize the risk of human extinction and ecological collapse. XRUS has four demands: 1) Tell the Truth about Climate Change.  2) Reduce CO2 emissions to net zero by 2025. 3) Create a Citizens' Assembly to oversee the changes. 4) Prioritize frontline communities in a just transition.
Join us in taking direct action!
Follow Hashtags: #ExtinctionRebellion #XRSFBay #ClimateEmergency