Wells Fargo Climate "Block Party"

Photo: Leon Kunstenaar
Six climate activists were arrested by the SF Police Department on July 14 as part of an action to demand a stop to the bank's reckless funding of fossil fuels.
The action was part of a "block party" by local climate action groups to keep the pressure on the bank as it released its quarterly earnings report. The protesters locked down in front of the security gate at the Wells Fargo at 333 Market Street, where they blocked entry and compelled the bank to close. Police called on the San Francisco Fire Department to force the protesters to leave. Hidden from public view by a black tarpaulin, fire fighters cut the lockboxes away from the protesters' arms. The six – greeted by cheers of encouragement from supporters – were led out of the building to be photographed, fingerprinted and cited by SFPD.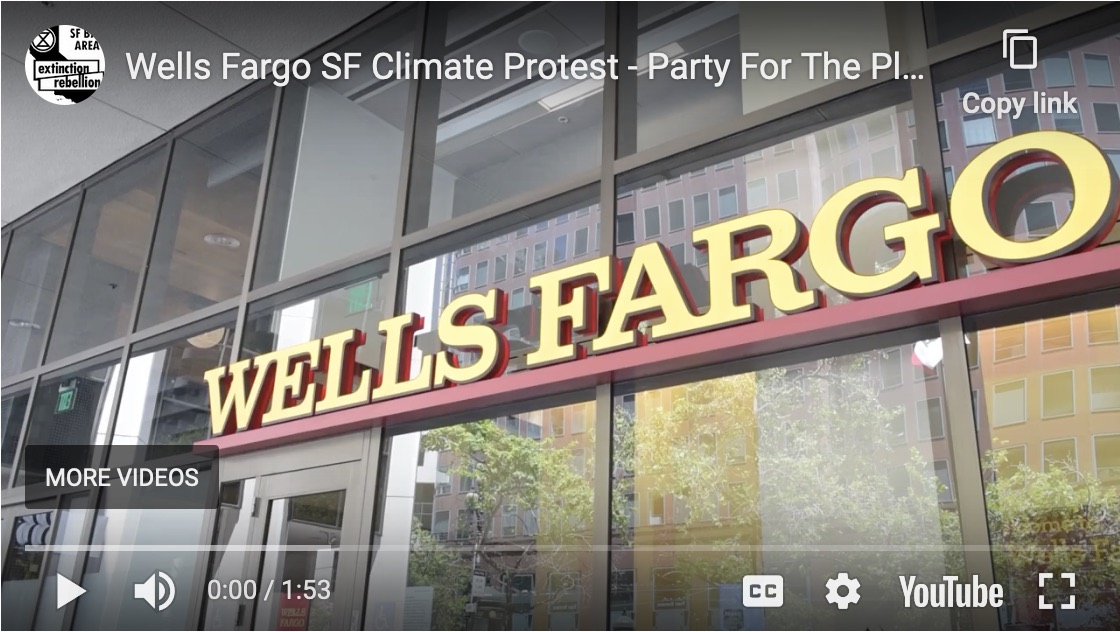 In addition to the action that led to arrests, the community event included live music and carnival games, a collaborative mural creation, and free food. This action is part of a continued push from activists to hold Wells Fargo accountable for their reckless funding of the fossil fuel industry, even as the climate crisis worsens to life-threatening levels before our eyes.
This "block" party was organized by Oil and Gas Action Network with participation by Extinction Rebellion SF Bay Area, 350 Bay Area, Third Act, Myanmar Student Union, and Speak Out Now.
Click on any photo to see full size gallery…
Credits: Peg Hunter, Leon Kunstenaar, Joseph DeRose, Deborah Moore.