Extinction Rebellion is a global nonviolent movement to compel the world to address the climate and ecological emergency.
CLICK HERE TO GET INVOLVED
Events

---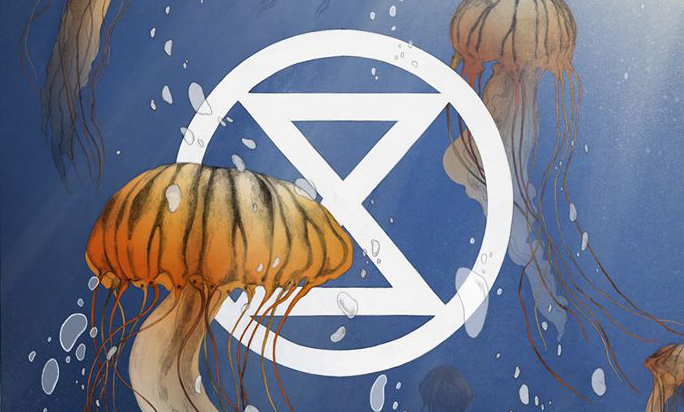 Extinction Rebellion is made up of everyday people from all walks of life, united by shared passion to work towards a livable planet for all. Come to one of our Orientation meetings to learn more about the climate crisis, ways to get involved to shift the tide, and how XRSFBAY works. All are welcome. Sign up here for Friday sessions every other week.
You can also check our facebook events page for info on upcoming Orientation Calls, and make sure to join our email list to keep in touch.
Image by: Charlotte Götze
---
News

---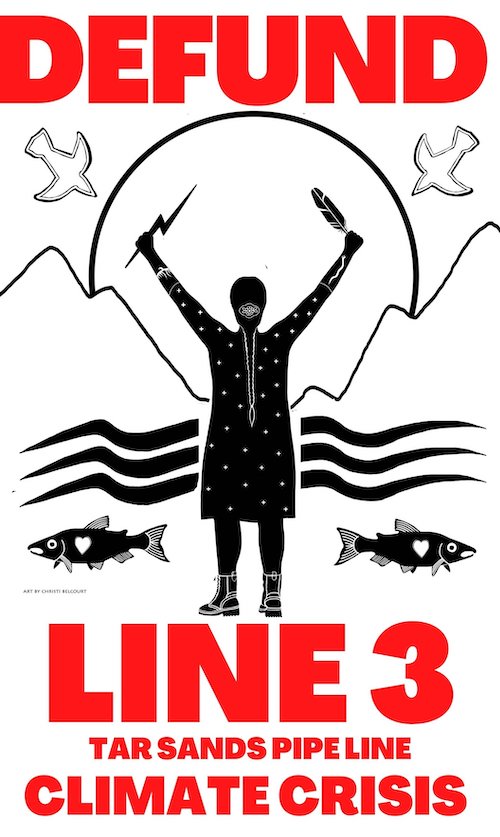 Indigenous Allies have called on allies to take action this week, as they mount pressure against Enbridge and the financiers of Line 3.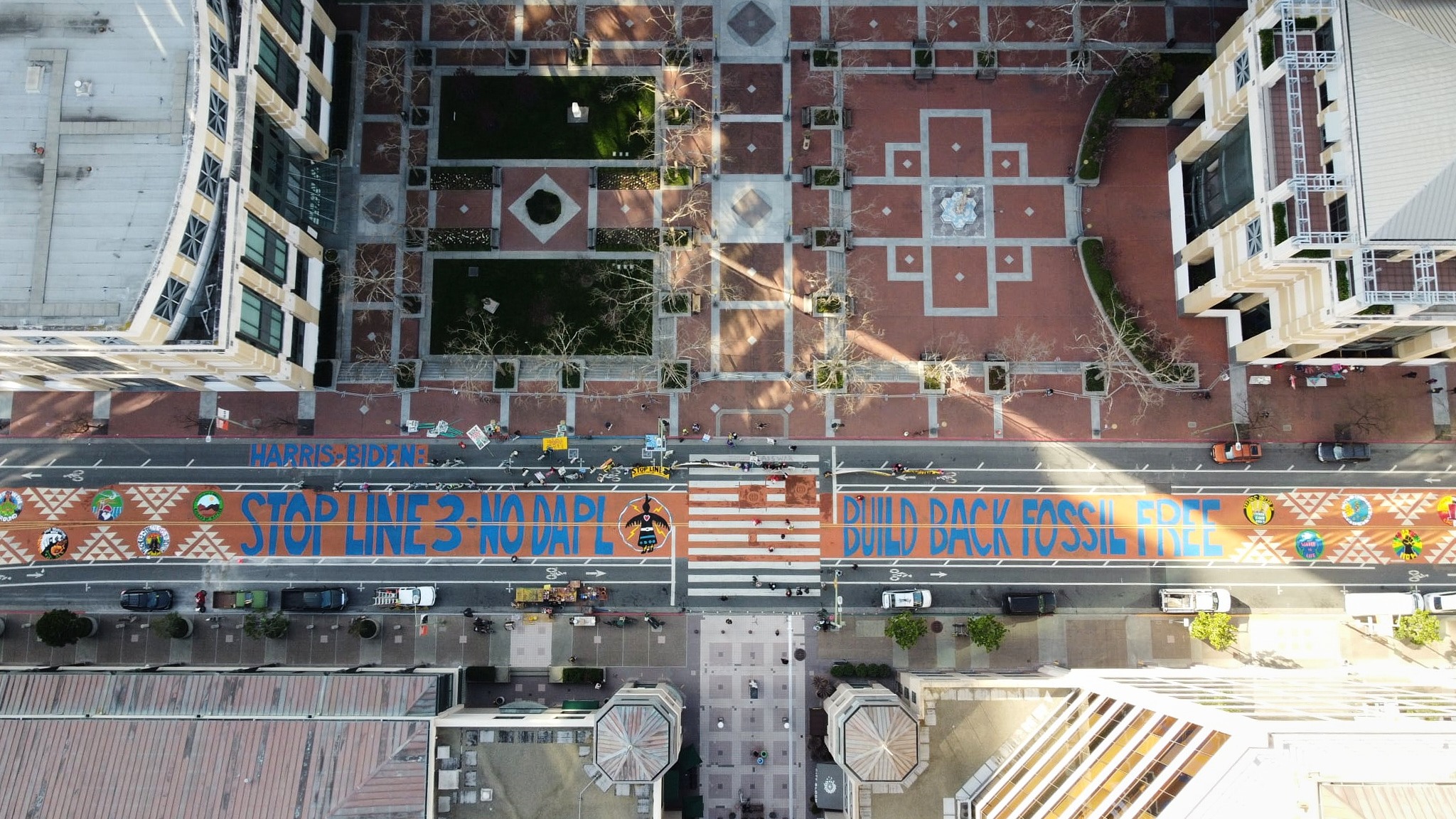 On Saturday, February 27th in front of the Oakland Federal Building on Clay street between 12th and 14th streets, Extinction Rebellion SFBay held the line for a street mural painting in solidarity with Line 3 & DAPL Resistance.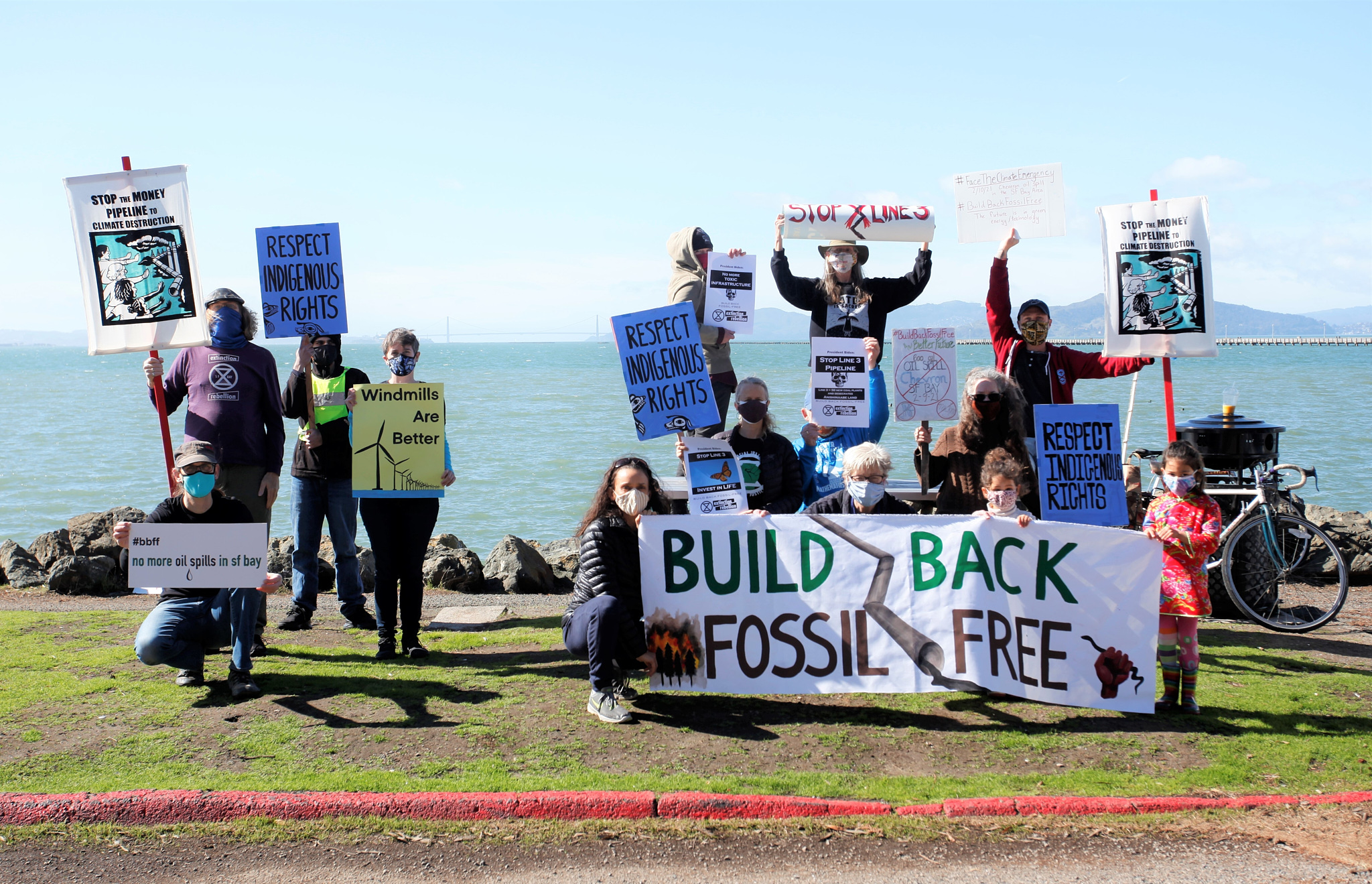 Extincion Rebellion SF Bay Area joined in the national Build Back Fossil Free week of action! We're calling on President Joe Biden to protect and invest in the Black, Indigenous, Brown, and working-class communities, to end the era of fossil fuel production, and to launch a national climate mobilization to Build Back Fossil Free.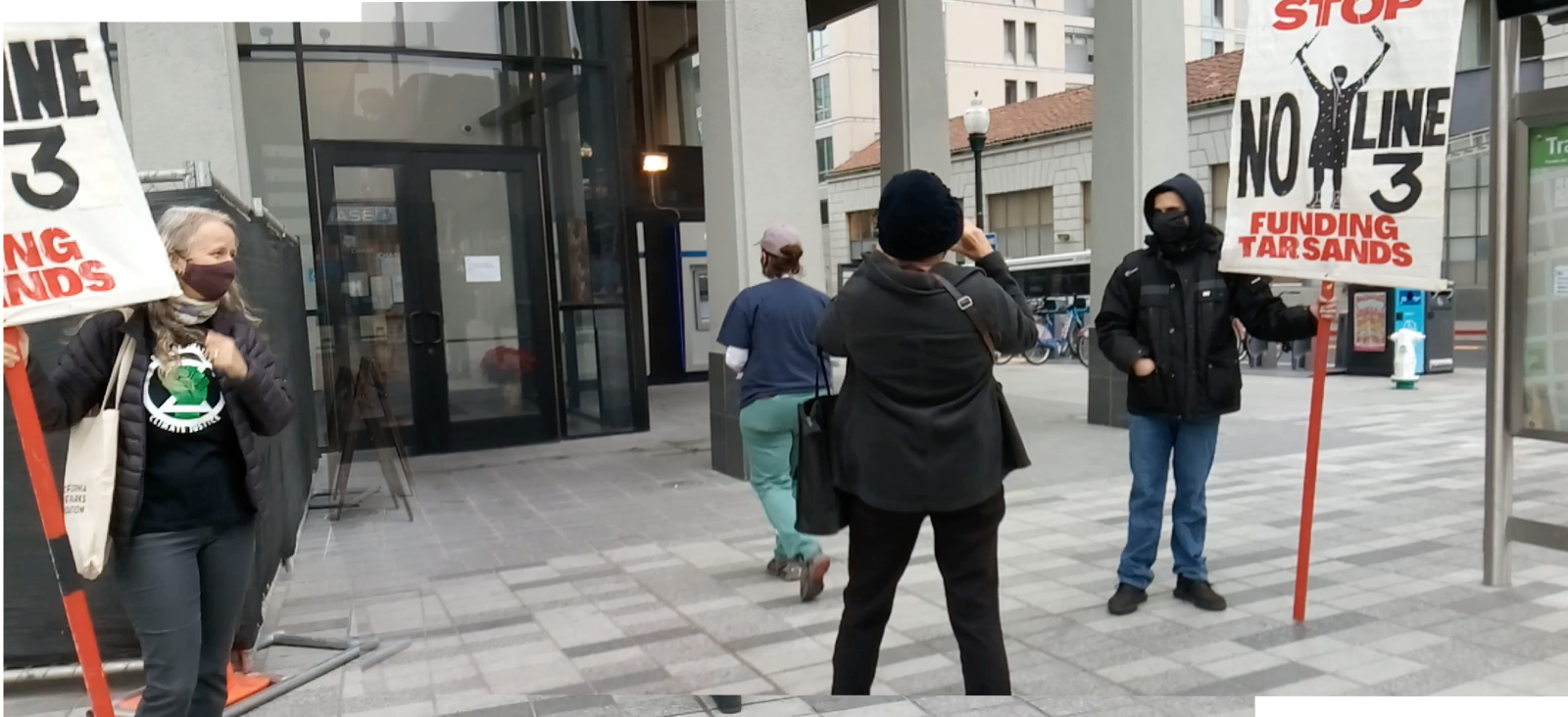 Over forty Indigenous women sent a letter to various US financial institutions in October, asking to meet them and address the financial sector's complicity in funding ecologically-damaging, livelihood-destroying extraction projects. These women, and the indigenous groups they represent, were greeted with silence.
To urge a response from these institutions, on Friday Dec 11th, Stop The Money Pipeline campaign activists around the country hand-delivered the very same letter to a large number of local bank branches. Click through for images from XR SF Bay and 1000 Grandmother's actions in Berkeley and San Francisco.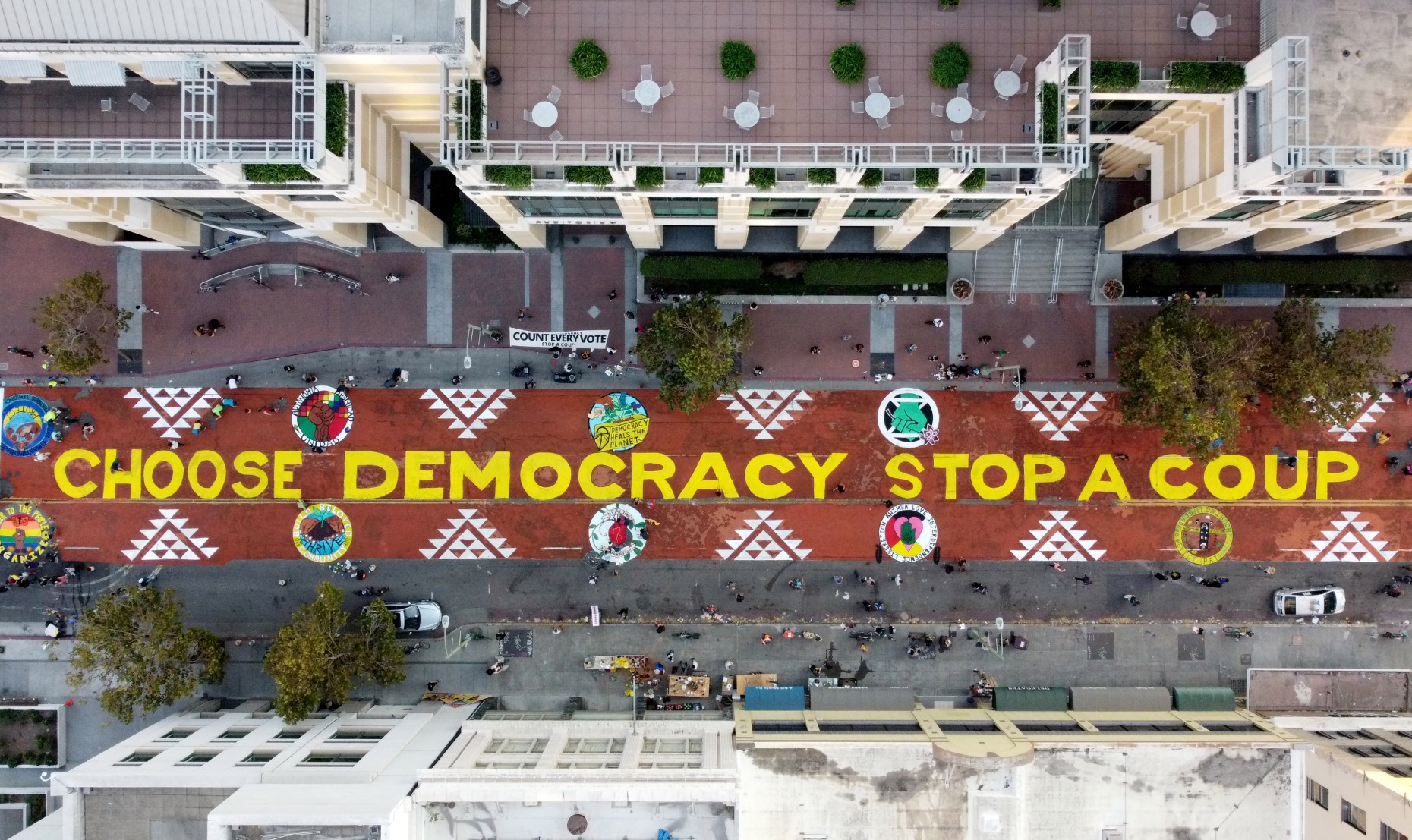 On Thursday, October 29th hundreds of artists got together to paint 14th Street in downtown Oakland with the message "CHOOSE DEMOCRACY STOP A COUP".
Drone photograph: Emanuel Desousa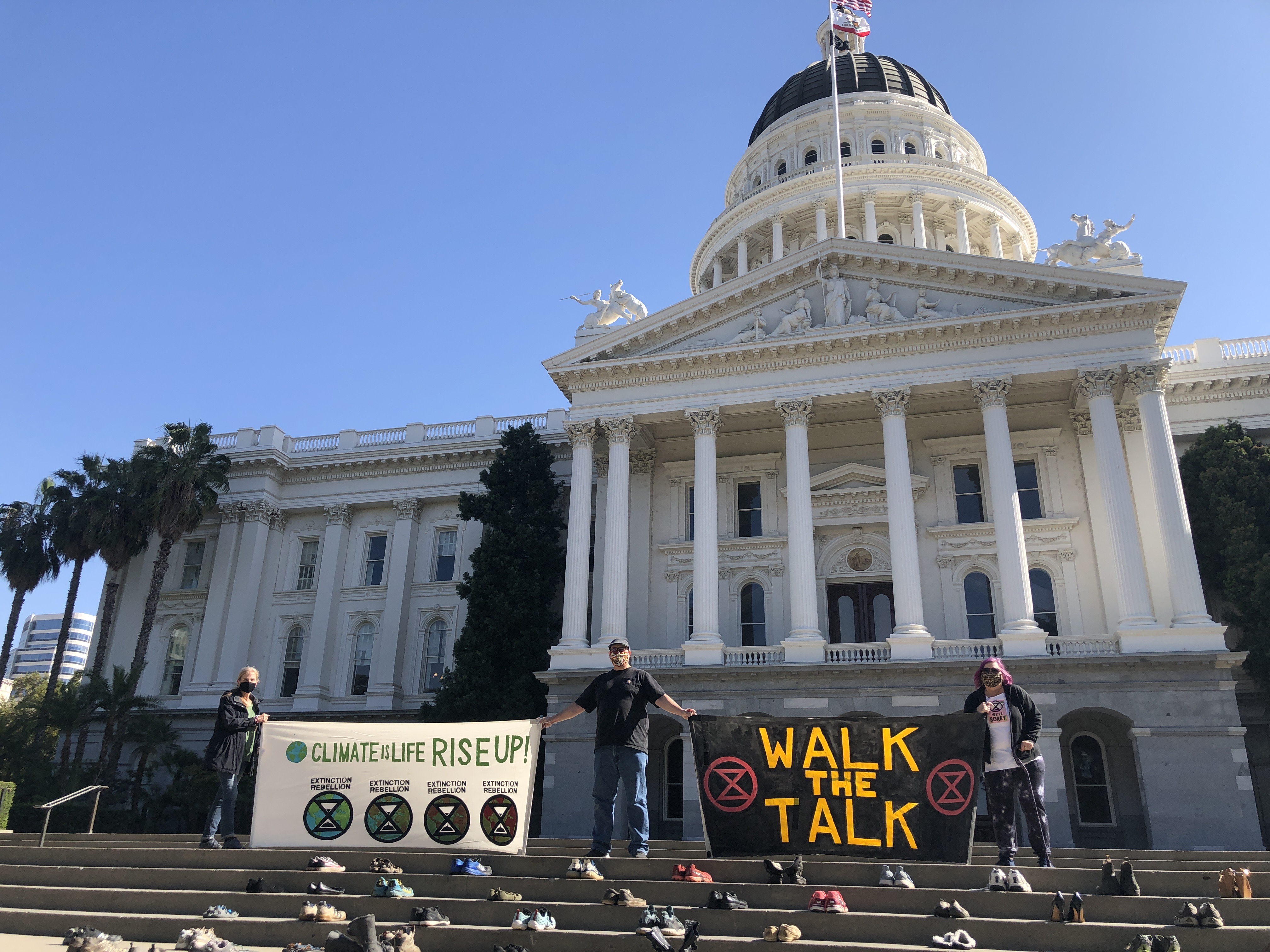 A protest art installation to bring attention to the lethality of greed; express our grief over the true costs of fossil fuel extraction and our rage at elected state representatives (Gov. Newsom et al) who continue to pander to the fossil fuel industry.

Join Extinction Rebellion.
Rebel for life.
Extinction Rebellion is a 100% non-violent civil disobedience movement aimed at nothing less than radical system change. Our rebellion is fueled by our love for humanity and for all life on earth.