Ally Event: People's Earth Day 2022 @ SF City Hall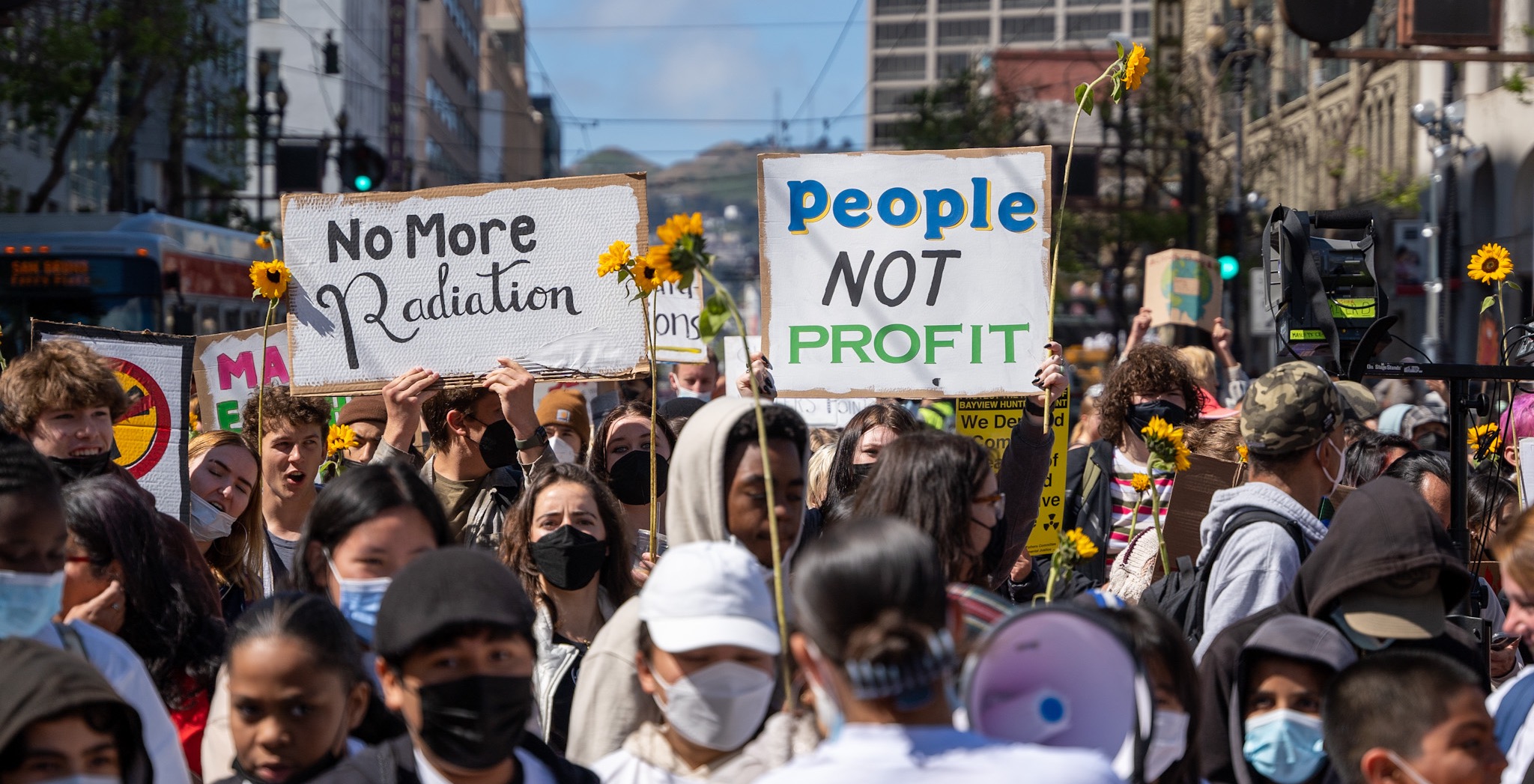 On Earth Day 2022, youth organizers marched to San Francisco City Hall to recenter Earth Day on low income communities of color.
The focus was on Bayview Hunters Point, a low-income community of color disproportionately impacted by pollution. Radioactive contamination at the Hunters Point Naval Shipyard Superfund Site has harmed community health yet been dismissed by city officials for decades.
The march was led by 5th grade students carrying sunflowers, a symbol of environmental cleanup, and a youth drum line. Middle and high school students then gathered on the steps of City Hall, standing their ground in front of city leaders' offices. They shared speeches and poems about their communities, their environment, and their hopes for justice in the city. In a community effort, allies led by 1000 Grandmothers handed out food and water to make sure everyone was well fed.
The message for local officials was clear: protection of our planet must start with protecting the most marginalized communities at home.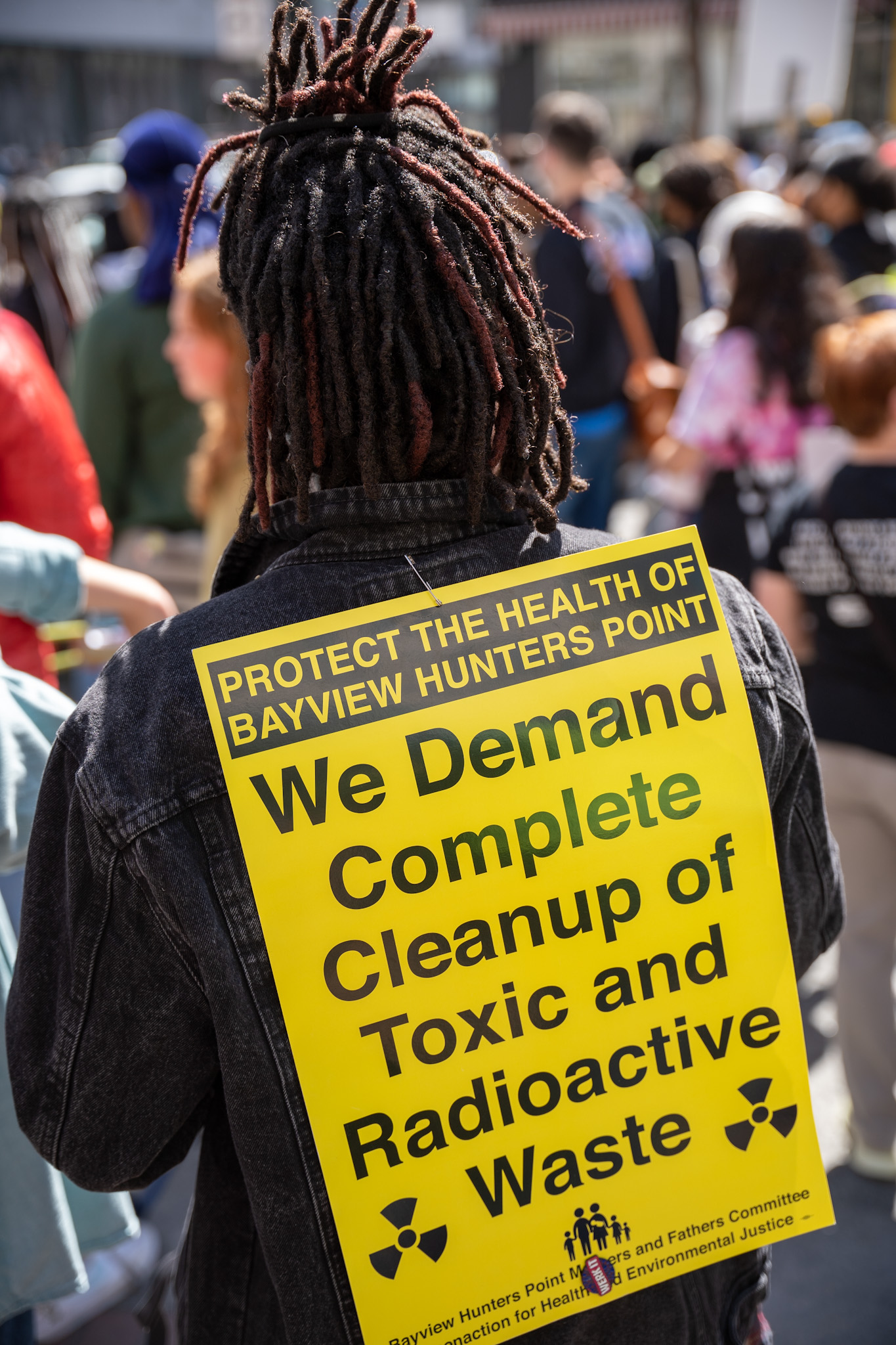 The action built on People's Earth Day 2021, this time with a youth lens, and called back to our February rally for environmental justice in Bayview.
The action was featured across local media including KTVU FOX2, KRON4, NBC Bay Area, Local News Matters and IndyBay.
The event was organized by Bayview Hunters Point Mothers and Fathers Committee, Marie Harrison Community Foundation, Greenaction for Health and Environmental Justice, Youth Vs. Apocalypse and supported by numerous other allies:
Direct Action Everywhere, East Bay DSA, DSA San Francisco, Green New Deal Committee, Breathe, PSL, Sunrise Bay Area, Sunflower Alliance, Oil and Gas Action Network, CODEPINK Women for Peace SF Bay, Local Clean Energy Alliance, 350 San Francisco, POOR Magazine, Hip Hop For Change, 1000 Grandmothers for Future Generations, Youthpower Climate Action, Grandmothers 4a Green New Deal, Warriors for Justice, Gray Panthers of San Francisco, FriscoStocks LLC, SF Bay Physicians for Social Responsibility, Enterprise for Youth, Anti Police-Terror Project, Climate Reality Project Bay Area Chapter, Frisco Lens, DeLaCity
Photos: Peg Hunter, Nate Love, Amber Wang, Jade Northrup
Click on any photo to see full size gallery…