We need SB 467!
SB 467, the Dirty Drilling Phase out and Setbacks bill, did not pass through the Natural Resources and Water Committee last week because it was ONE VOTE SHORT, but the fight is not over.
The bill is now being amended to ensure that frontline communities are protected from toxic oil and gas drilling by requiring a 2500 foot setback for the over 2 million Californians that live, work, go to school, and are cared for with oil and gas drilling right in their backyards.
Texas has setbacks – and CA does not. This harms mostly low-income and Black, Latinx, and Indigenous communities. We have just a few days to get at least one vote to move this bill forward to protect the health and safety of our children, neighbors, friends, and workers from the oil and gas industry's harmful practices. Here's your chance to join the statewide VISION ALLIES Coalition and tell our lawmakers to do something for the health of Californians.
Our target is 1,000 calls to three Senators to urge them to vote YES when the amended bill comes back for a vote. Here's how: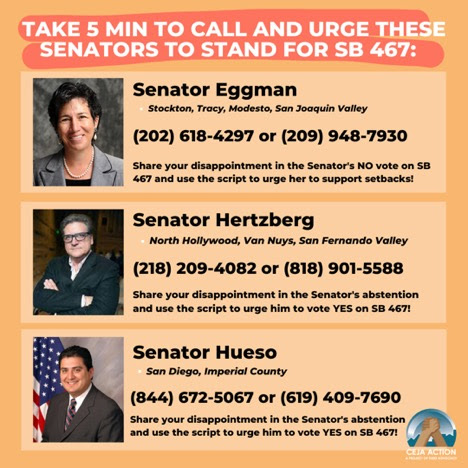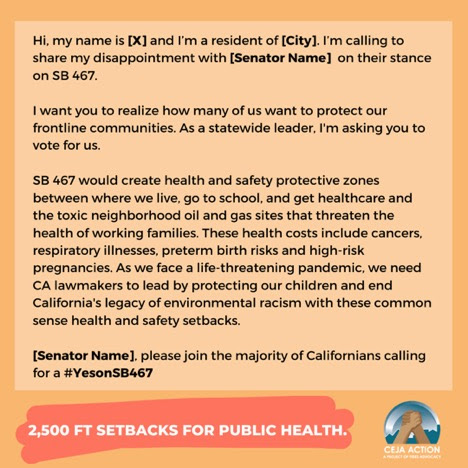 Thanks to 350 and the VISION ALLIES Coalition for these scripts!