Ally Event: Polluters Pay Up Gas Station Protest
Location: Chevron Gas Station, Oakland
Date: November 28, 2022 -

Extinction Rebellion SF Bay joined activists from Last Chance Alliance to protest fossil fuel companies' record profits. The action, held at a Chevron gas station in Oakland, was in support of a windfall profits tax against fossil fuel companies in California.
Oil companies exploited global energy challenges in 2022 to jack up prices at the gas pump and rake in massive profits while driving a cost of living crisis for Californians. They blame California's environmental protections but we know it was #PolluterGreed sending prices up.
In response, the Governor pushed for a cap on oil refiners' windfall profits in December 2022, to send that money back to Californians. Numerous protests at gas stations across the state on November 28 sent a strong message. They showed that when the Governor proposes action against Big Oil, we'll be there to support his push, and thus encourage further action on broader demands to phase out oil and gas production.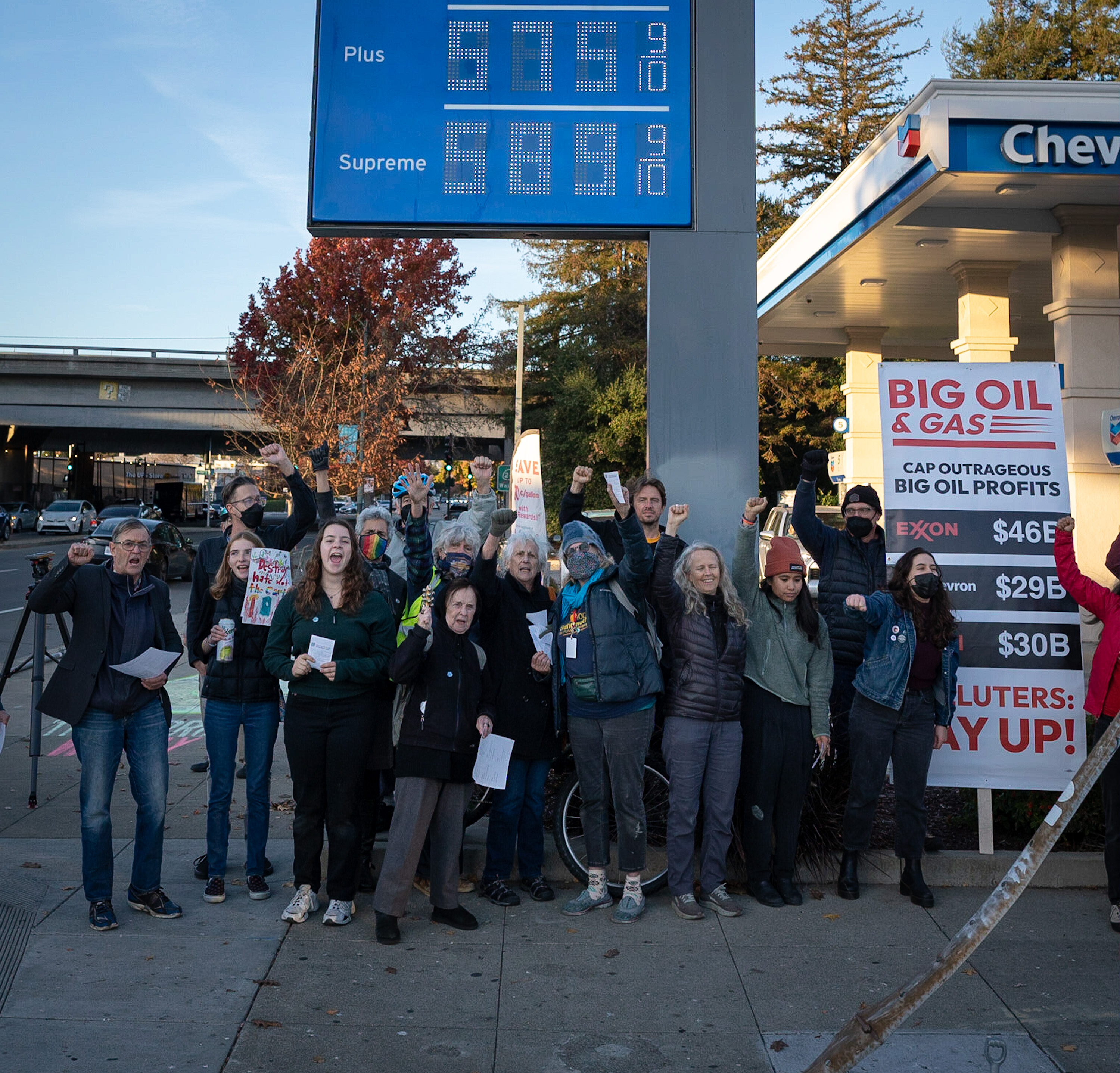 The action was covered on KTVU San Francisco and mentioned in other local coverage across the state.
Extinction Rebellion is a 100% non-violent civil disobedience movement aimed at nothing less than radical system change. Our rebellion is fueled by our love for humanity and for all life on earth.