Stop Cop City Tour Of Financial Backers - SF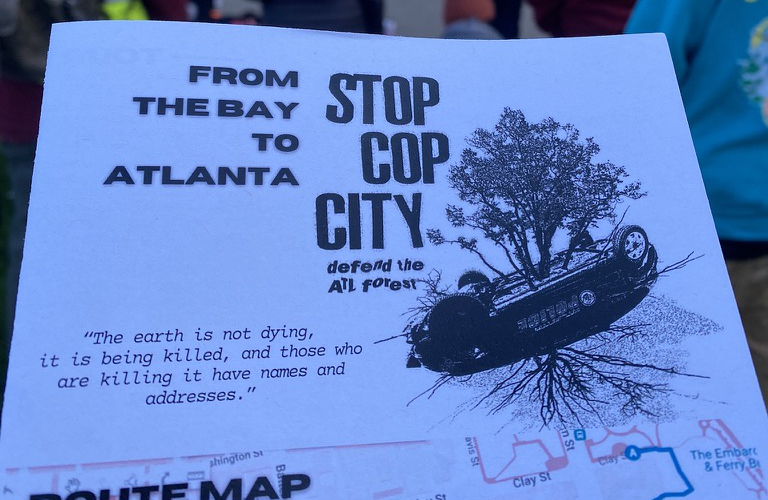 The Atlanta Police Foundation, corporations, and political officials are trying to destroy hundreds of acres of the Weelaunee Forest to build a massive police training compound. The compound would train cops from around the world in militarized police tactics.
On January 18th, police murdered forest defender Tortuguita who had been organizing tirelessly to #StopCopCity.
Cop City must be stopped.
On March 15th, we gathered in downtown San Francisco to tour and protest at local businesses that are profiting off the Cop City deal.
To find out ways you can get involved with solidarity for the struggle to #StopCopCity visit https://stopcop.city/ and https://www.stopcopcitysolidarity.org/