Ally Event: Shellmound 2 Shellmound Prayer Walk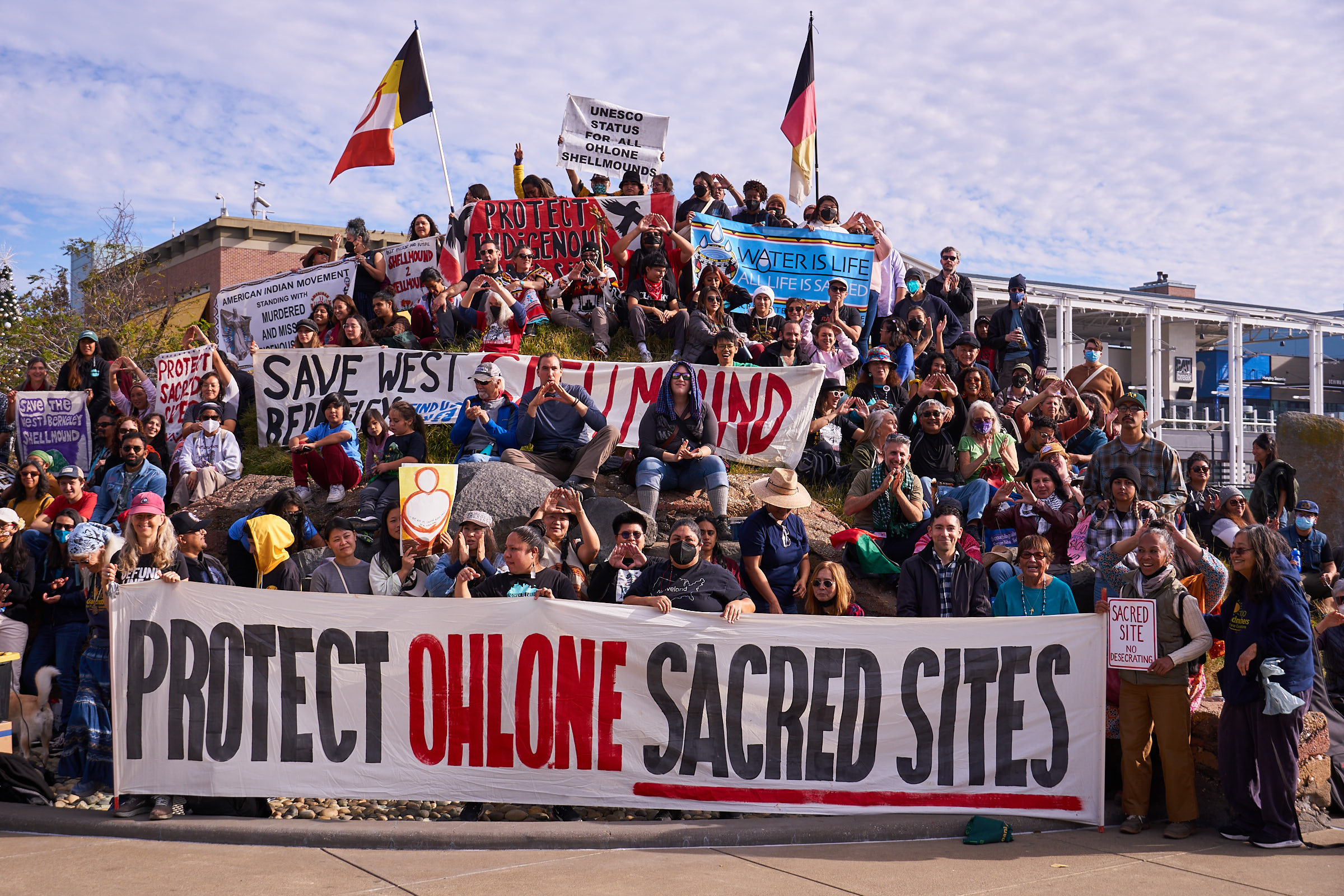 On November 25th 2022 (Native American Heritage Day), a procession of close to five hundred folks walked from the West Berkeley Shellmound to the Emeryville Shellmound in the Confederated Villages of Lisjan/Ohlone. It was a beautiful gathering.
If you'd like to help save the West Berkeley Shellmound from further so-called "development", please visit https://shellmound.org/ and read up.
Much respect to Corrina Gould, Sogorea Te' Land Trust, Save the West Berkeley Shellmound and everyone else who have been making this prayer walk for over 20 years. A few folks from XRSFBay showed up to support in various ways, and it was a humbling experience to walk with the group.
Click on any photo to see full size gallery…
Credits: Jade Northrup.