Telling The Truth At The Chase Race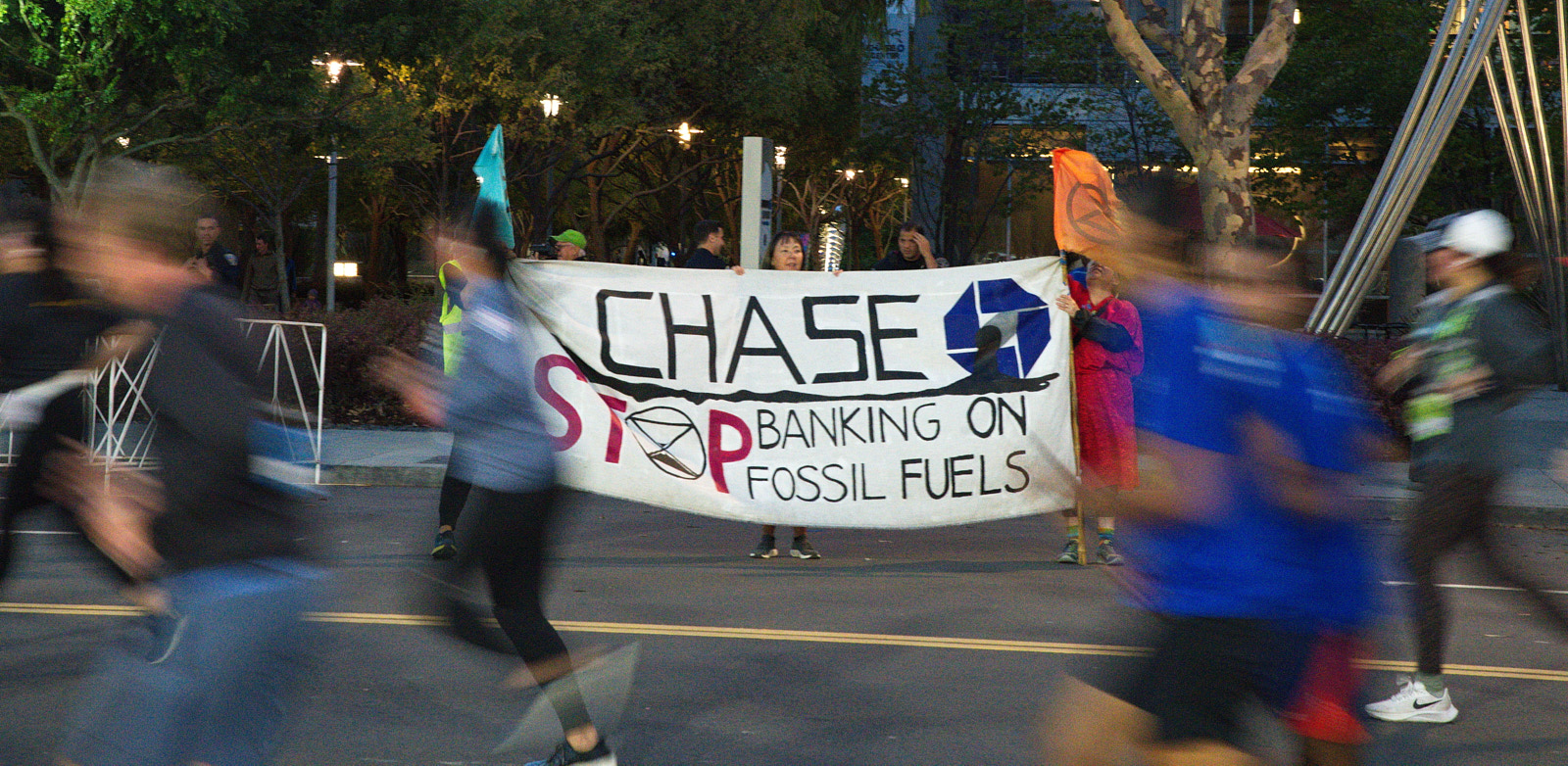 On September 20th, climate activists from the Bay Area and beyond gathered to send a message to JP Morgan Chase that their enormous and ongoing financial support of the fossil fuel industry is a disaster and must be stopped.
At the Chase Corporate Challenge, an annual 3.5 mile foot race in San Francisco, runners were met with signs, projections, kayaktivists, characters representing the horrific consequences of unmitigated climate chaos, and a "fake" finish line to call out the sponsoring organization's hypocrisy. Photographer Allen Myers' portraits of people suffering in the aftermath of the Camp Fire in Paradise, CA were a somber reminder to the runners that Chase's actions in funding fossil fuel companies have drastic, dreadful consequences now and in the future.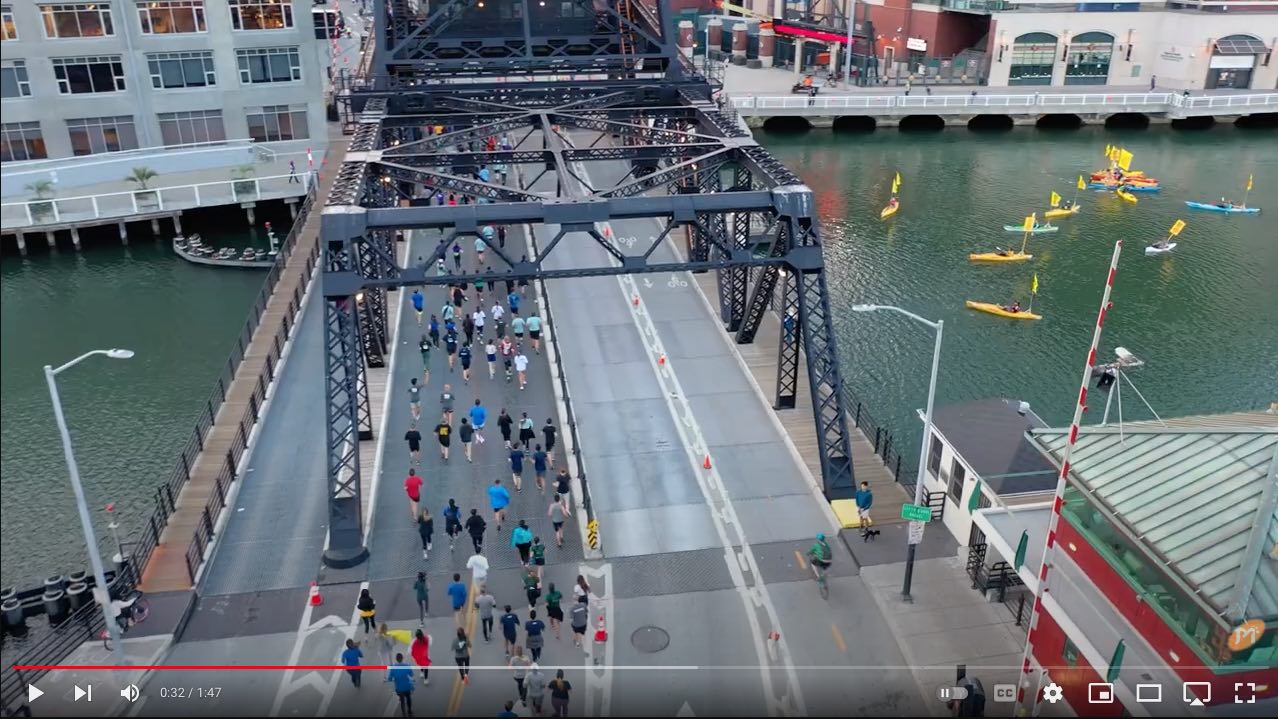 Participating groups included 1000 Grandmothers for Future Generations, 350 Bay Area, 350 Seattle, Diablo Rising Tide, Direct Action Everywhere, Extinction Rebellion SF Bay Area, Oil and Gas Action Network, Regenerating Paradise, Rich City Kayaks, Silicon Valley Climate Action Now, Stop the Money Pipeline, Sunrise Bay Area, Third Act Sacramento
Click on any photo to see full size gallery…
Credits: Peg Hunter, Leon Kunstenaar, Kelly Johnson, Arthur Koch, Nicole G, Tom Ayres, and Jade Northrup.