XRSFBAY REGENERATIVE GATHERING @ DOLORES PARK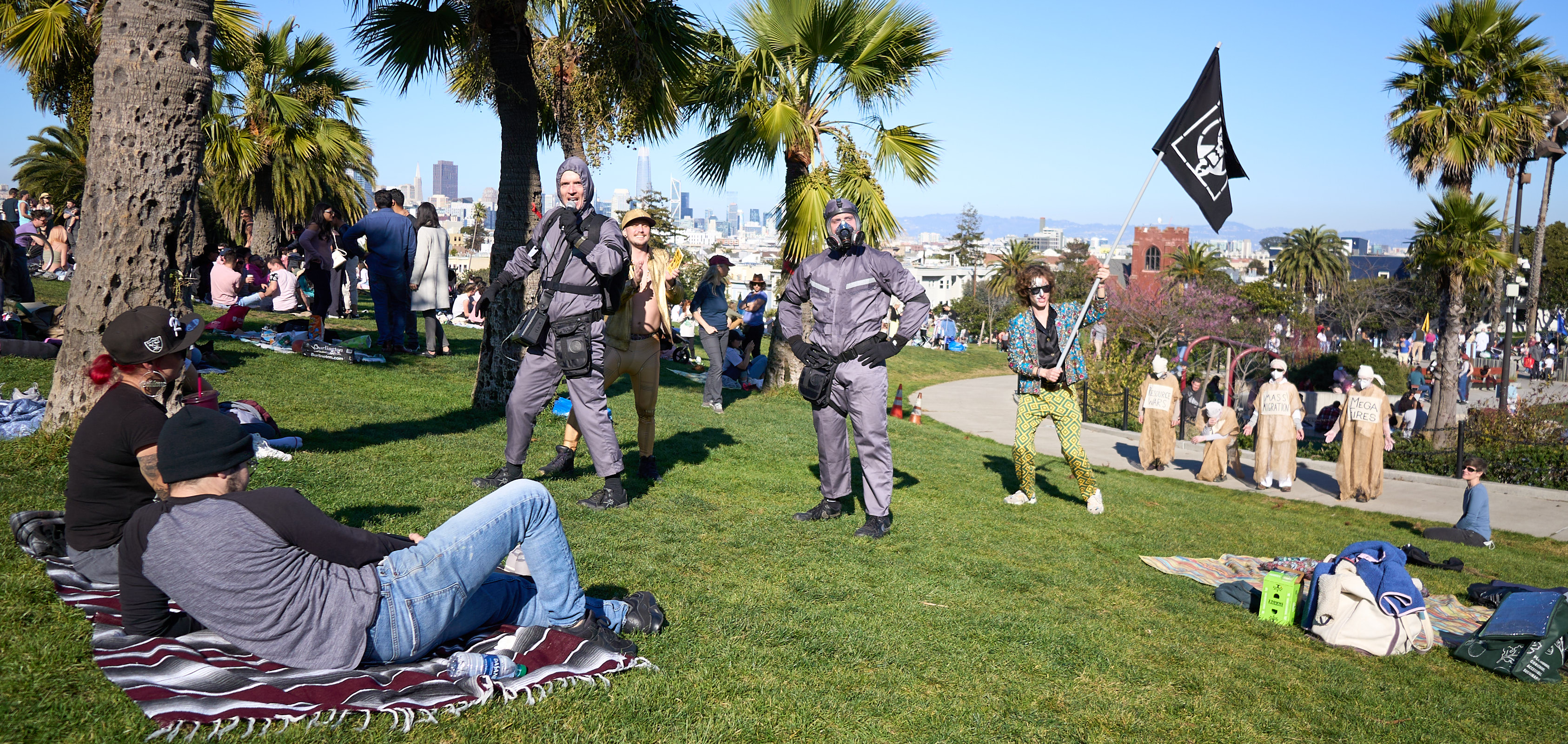 The Extinction Rebellion SF Bay Area chapter hosted a regenerative and outreach event on the green and sunny slopes of Dolores Park. Street theater performers and the Scientist Rebellion attracted attention from picnicking park visitors.
Our street theater characters drew stares, smiles and questions as they roamed the park. The Xtractors and a newly debuted character, the Glammonites, moved with pride and purpose. They spoke to the crowd to celebrate their favorite things - extraction and excessive consumption! Lamentors followed slowly behind them, representing the consequences.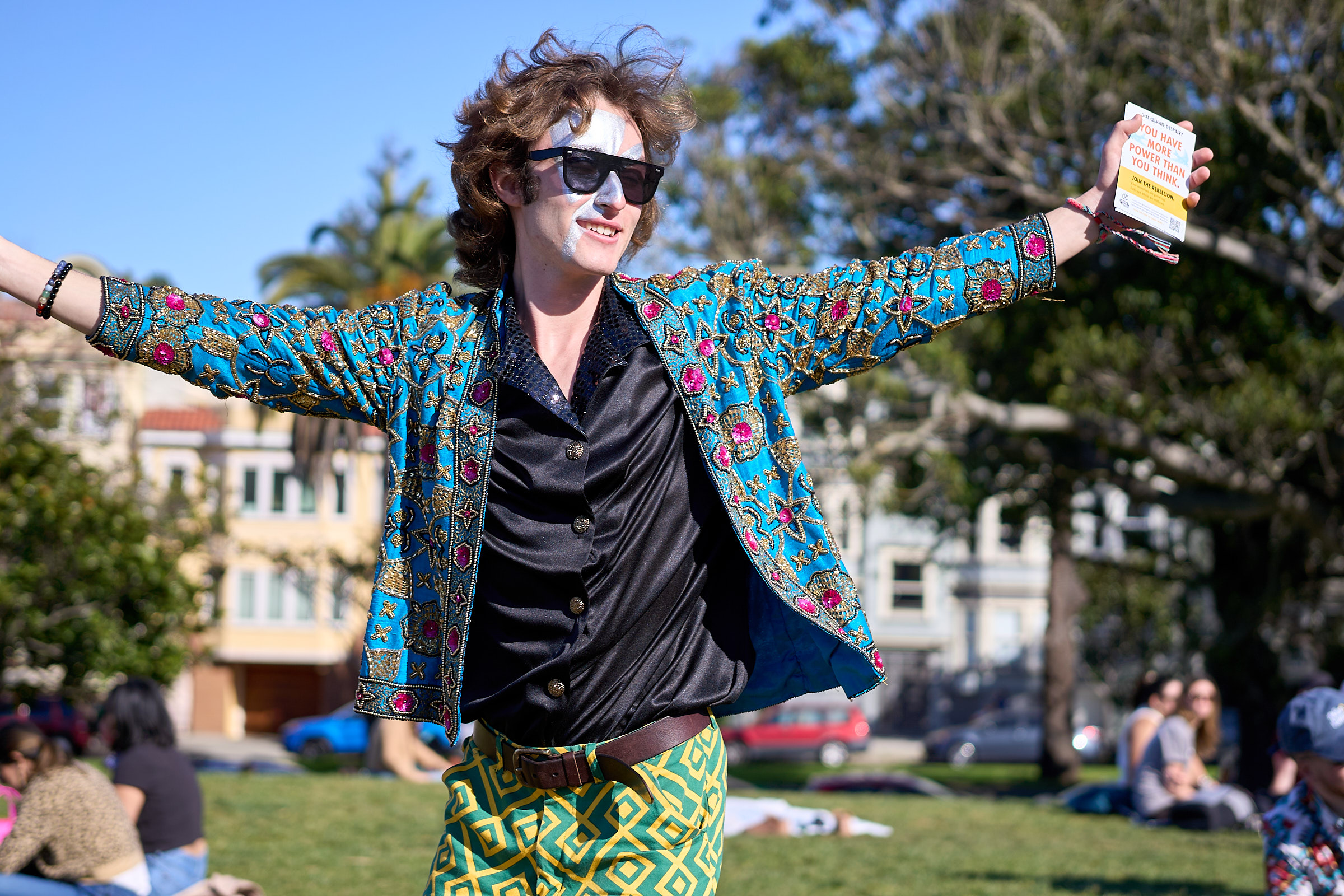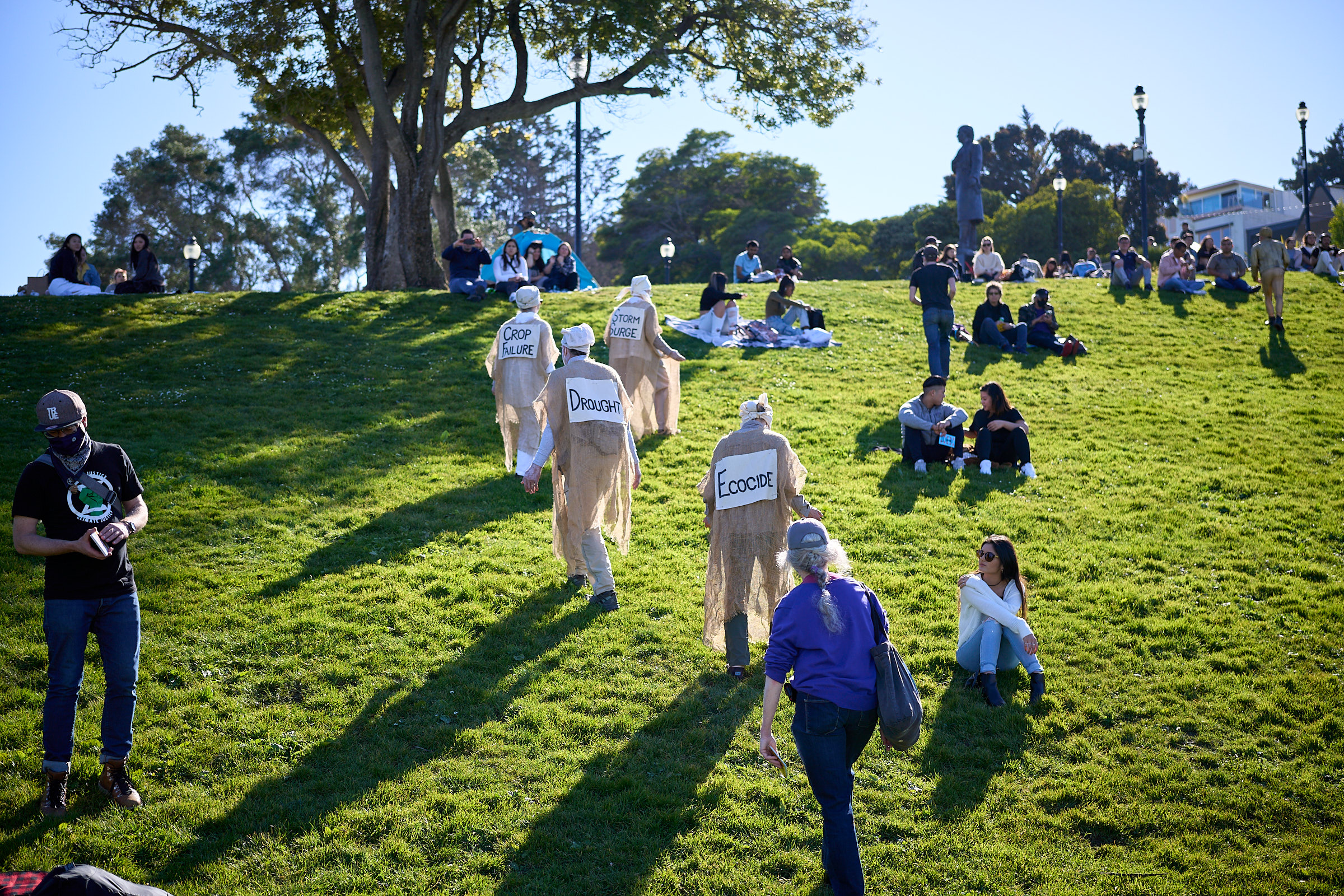 Chapter members gathered at a central table to display posters, talking with each other and other visitors. Scientist Rebellion representatives, dressed in lab coats, were available at the table to answer questions. For art therapy, passerby used sidewalk chalk to draw what they loved about the Earth. We were moved by a very young rebel who drew a hot planet and said "I want people to say less and do more".
We are ready to do more. If you'd like to join us in building community, creating transformative art confronting the climate crisis, or helping us plan direct actions in the streets … get started by signing up for a 1:1 chat and signing up for our email newsletter.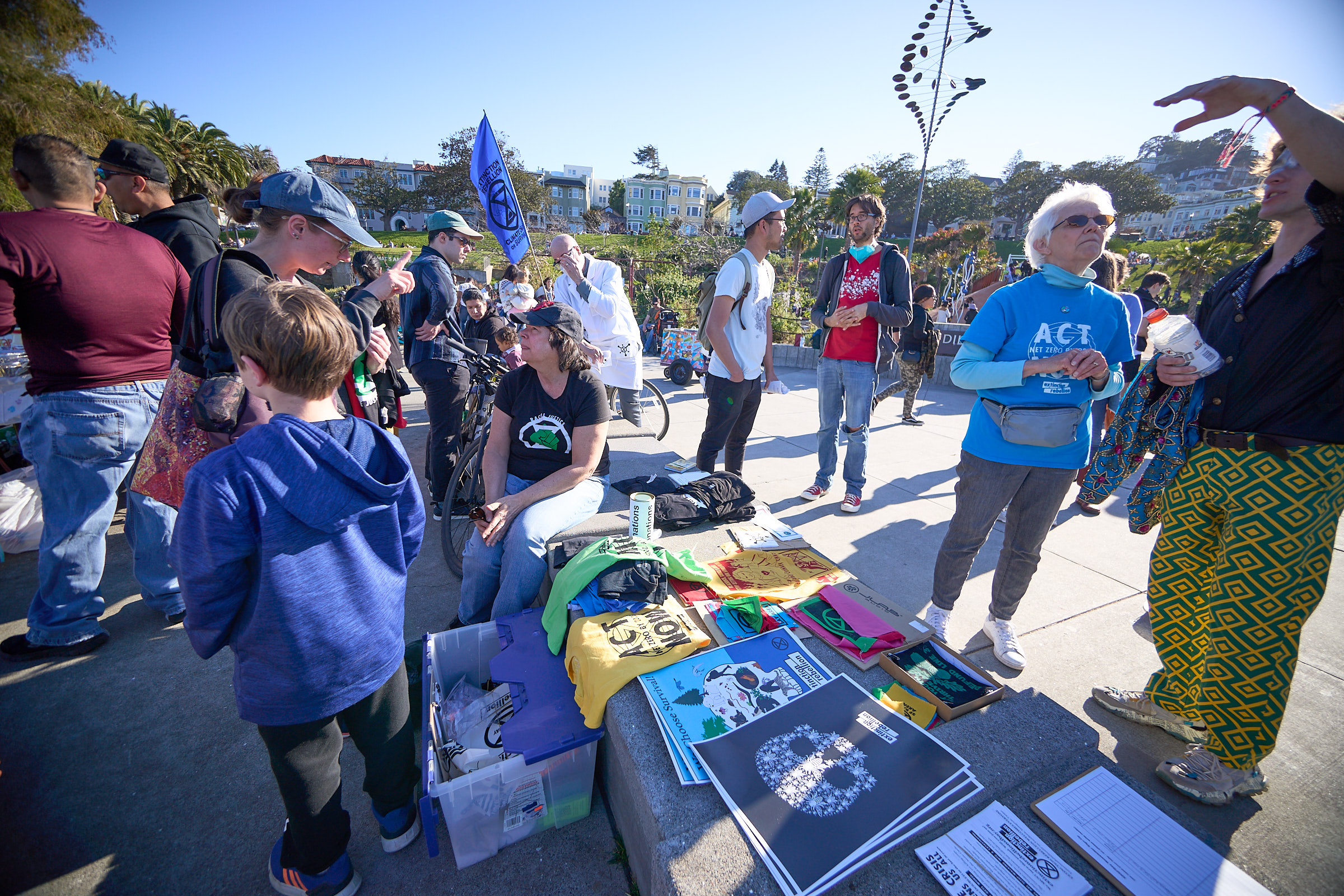 Photo credits: Jade Northrup