Ally Event: #NoShade: Save The North Richmond Farm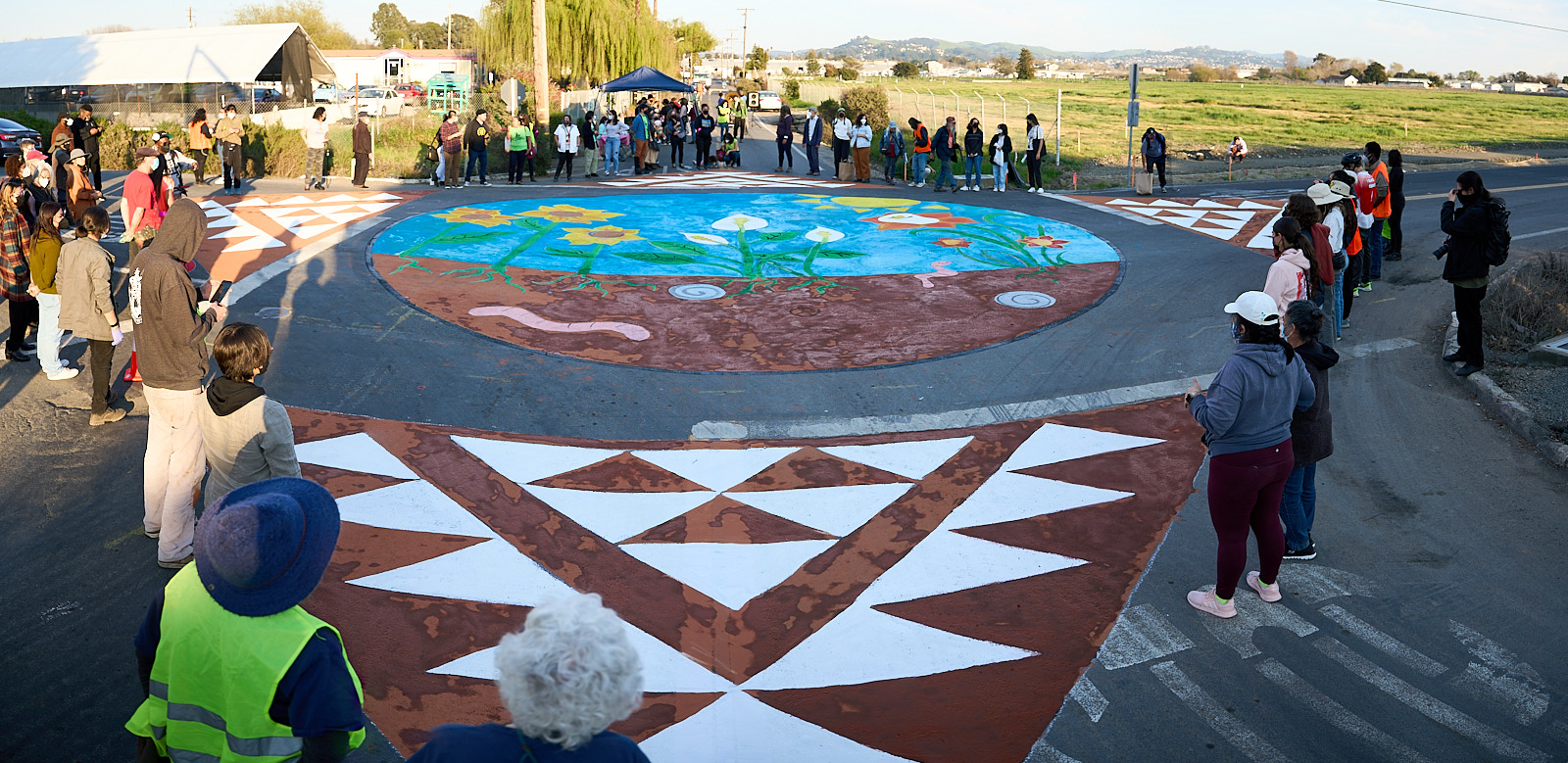 Urban Tilth, the Richmond Our Power Coalition and community allies held a street mural action at the North Richmond Farm to kick off a campaign to protect the farm from the proposed development of a four-story tall warehouse next-door that would shade the farm, dramatically decrease food production, and bring pollution and more vehicle traffic to the area.
Rebels from XRSFBay worked with the 1000 Grandmothers SF and others to hold a street blockade for several hours while the community painted a huge mural adjacent to the farm.
If you'd like to help the farm prevail against this short-sighted development proposal, you can start by signing their petition. Lean more at the Urban Tilth website, and sign up to their newsletter for updates.
Click on any photo to see full size gallery…