Stop Line 3 Protest @ SF Federal Building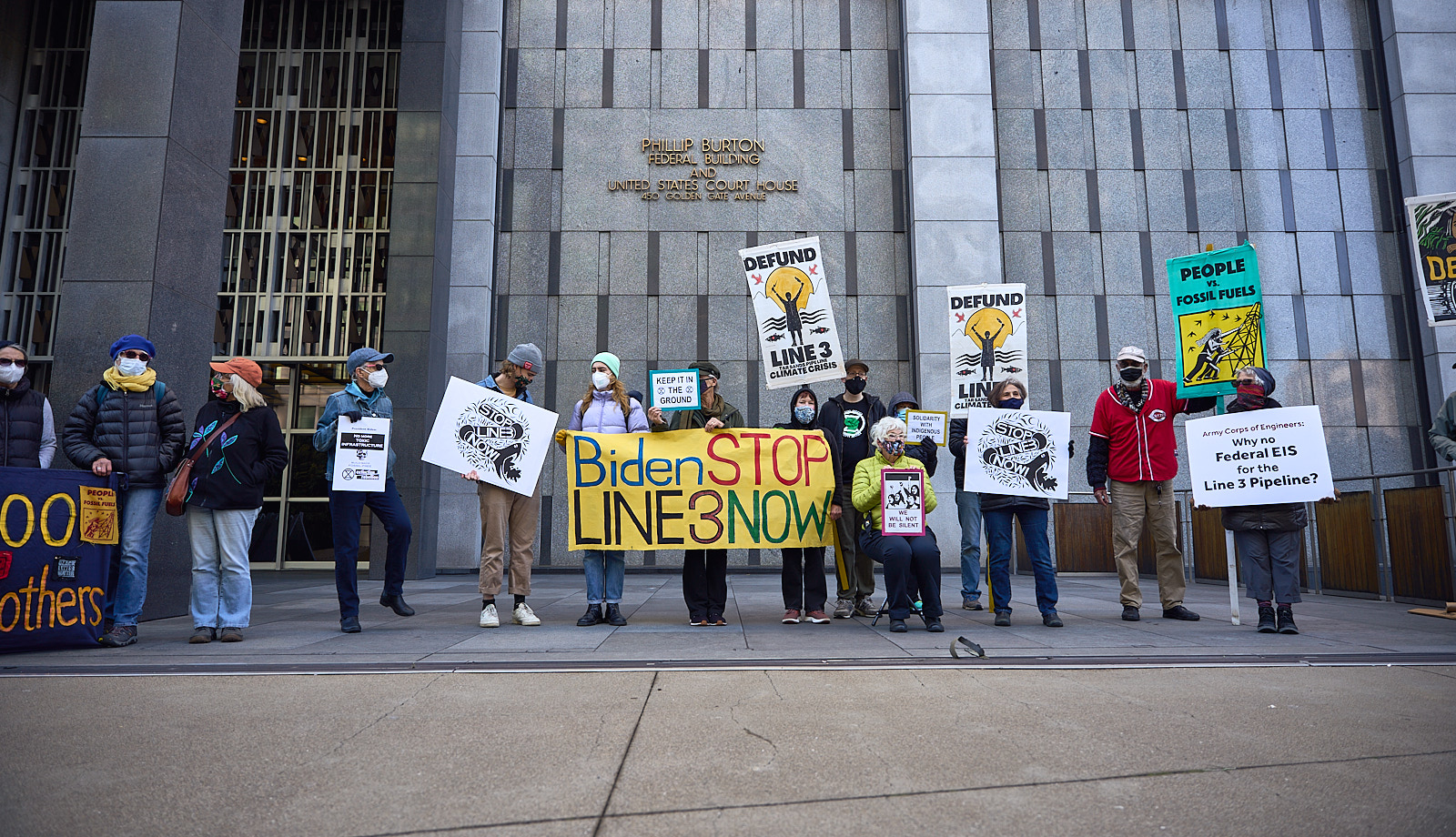 On December 14th, we participated in the #StopLine3 National Day of Action by protesting outside the U.S. Army Corps of Engineers office in San Francisco. The 14th marked one year of direct actions in Minnesota and nationwide in an effort to stop this tar sands time-bomb.
Even though construction is now complete, we continue to demand a federal Environmental Impact Statement. Before the Line 3 emergency becomes catastrophic, we must pressure the Army Corps and President Joe Biden to order a federal EIS.
Take action here: https://www.stopline3.org/biden
Thanks for support from 1000 Grandmothers Bay Area, and everyone else who showed up in SF.
#XRSFBAY #ExtinctionRebellion #WaterIsLife #KeepItInTheGround #ClimateJustice #StopLine3
Click on any photo to see full size gallery…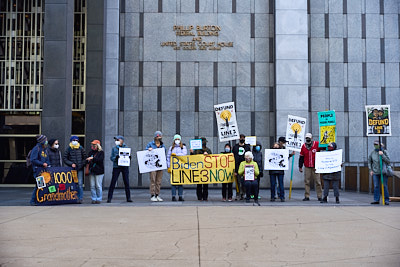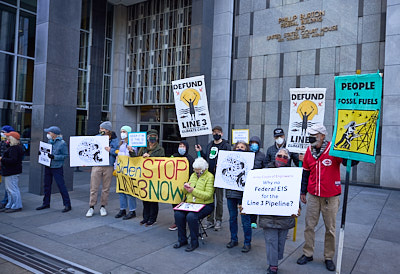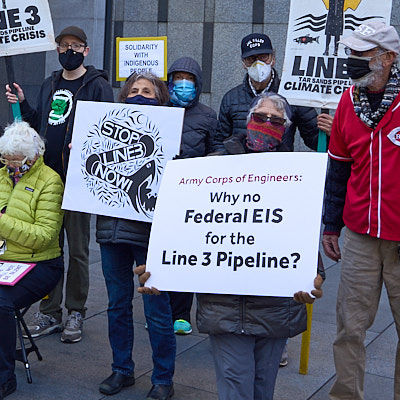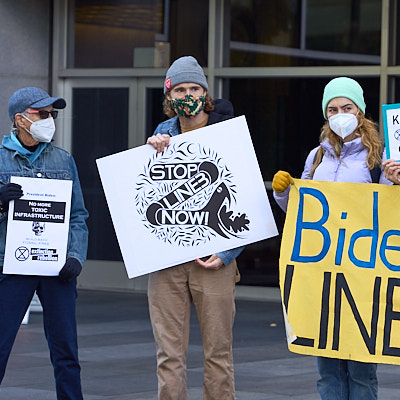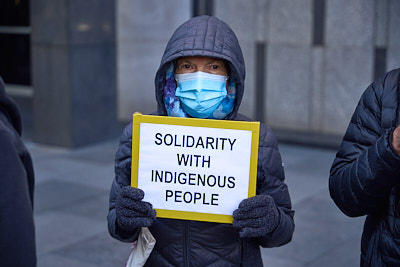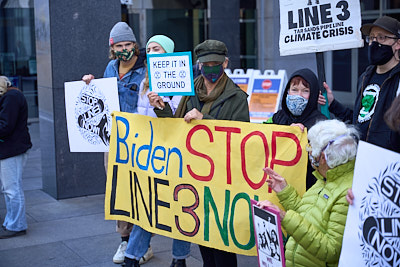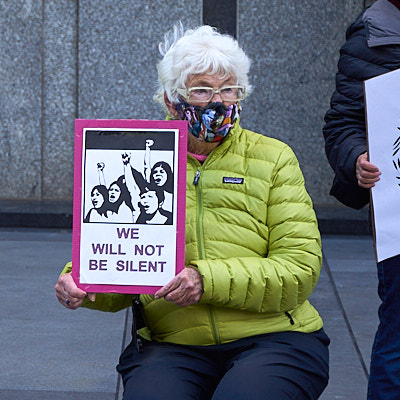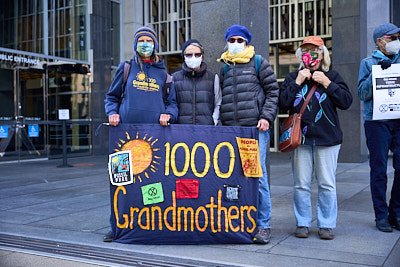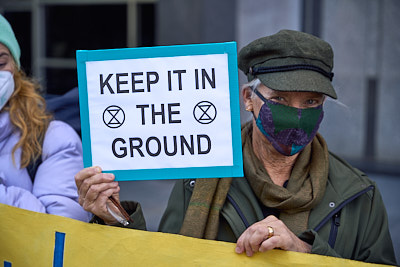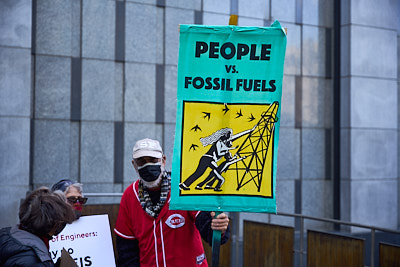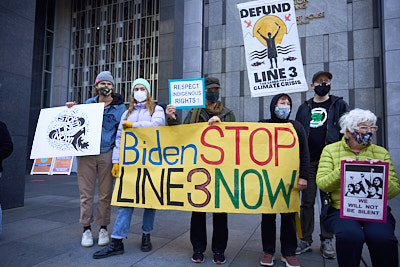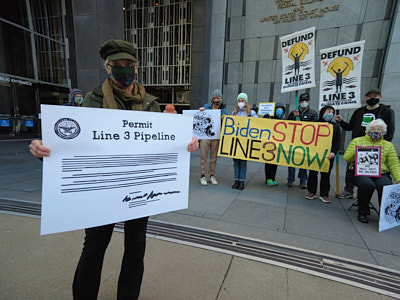 About Extinction Rebellion
Extinction Rebellion is an International, 100% non-violent, civil disobedience movement that aims to drive radical change through direct action to avert climate catastrophe and minimize the risk of human extinction and ecological collapse. XRUS has four demands: 1) Tell the Truth about Climate Change.  2) Reduce CO2 emissions to net zero by 2025. 3) Create a Citizens' Assembly to oversee the changes. 4) Prioritize frontline communities in a just transition.
If you'd like to join us in building community, or creating transformative art confronting the climate crisis, or helping us plan direct actions in the streets … get in touch by emailing us at welcome@xrsfbay.org — and make sure you are signed up for our email newsletter to get updates on upcoming events.
Follow Hashtags: #ExtinctionRebellion #XRSFBay #ClimateEmergency #StopLine3 #BuildBackFossilFree