#DefundLine 3 - Guerrilla Cinema & NVDA Training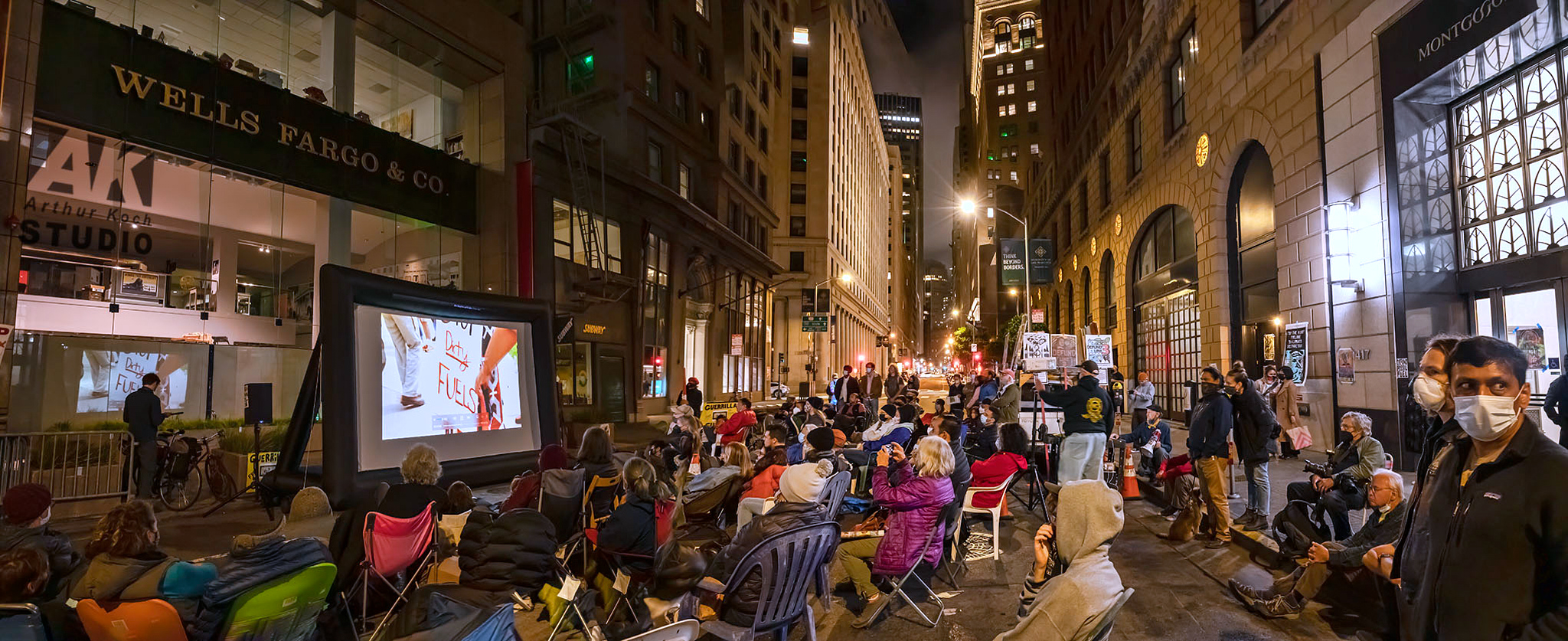 Last Friday, around 200 activists converged in the heart of Wall Street West in downtown San Francisco to train in civil disobedience, blockade the street in front of the Wells Fargo Bank world headquarters, and throw a guerrilla film night on an inflatable 20 foot screen — complete with homemade popcorn and a pop-up art show.
At the beginning of the evening, a nonviolent direct action training led by trainers from Diablo Rising Tide and XRSFBay introduced around 90 activists to the fine art of civil disobedience.
Rebecca Solnit, San Francisco activist and writer introduced the film with commentary (video excerpt here).
The feature for the night was the Bay Area premiere of "First Daughter and the Black Snake", a documentary film centering on indigenous activist Winona LaDuke and the beginnings of the movement to stop the Line 3 tar sands pipeline expansion in northern Minnesota.
Cy Wagoner, Creative Resistance Coordinator for NDN Collective presented the Defund Line 3 Poster Art Project, which he co-coordinated — and gave out sets of poster art for people to put up in their neighborhood.
Wells Fargo Executives "Joy Green" and "Mika Profit" (aka Rita Foster from SV-CAN and Sandra Kwak from XRSFBay) gave a compelling presentation about their clean green sustainability loans.
This action was part of a nationwide #DefundLine3 day of action called by the StopTheMoneyPipeline coalition, with a focus on exposing greenwashing — like Wells Fargo and other major banks providing Canadian pipeline company Enbridge with "sustainability" financing. You can read more about that in the campaign kickoff page.
Thank you to everyone who helped out and showed up — special thanks to the blockade crew, safety marshals, and police liaisons that held the space and kept us all safe.

This action was made possible by a coalition of San Francisco Bay Area climate justice groups, including:
And more…
If you'd like to help in this nationwide effort to end this pipeline, please visit our Stop Line 3 resources page to learn more.
Click on any photo to see full size gallery…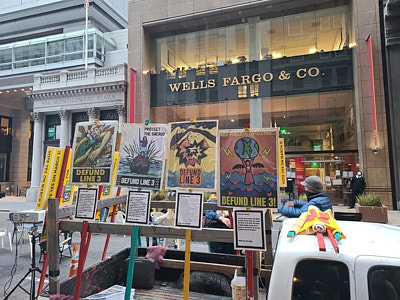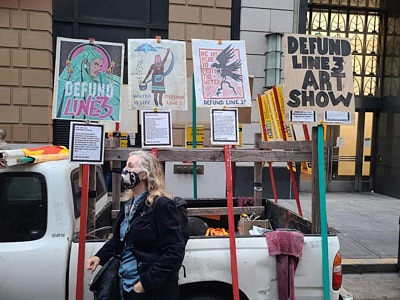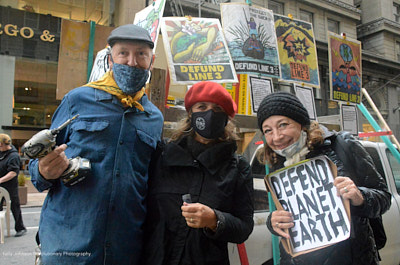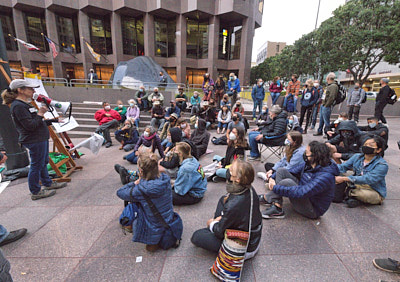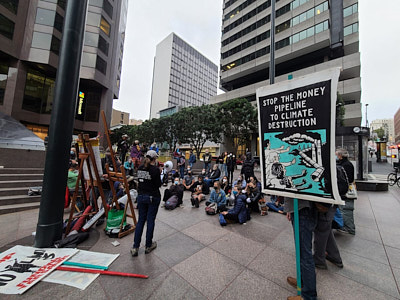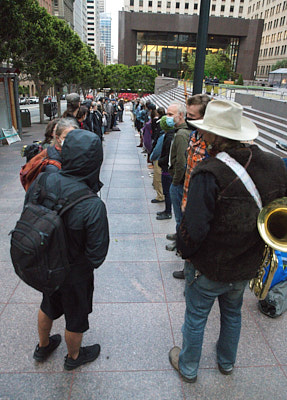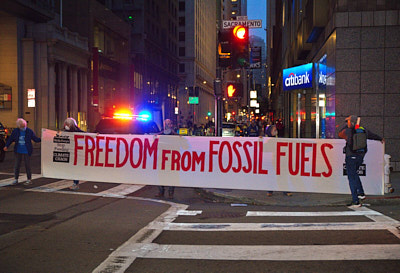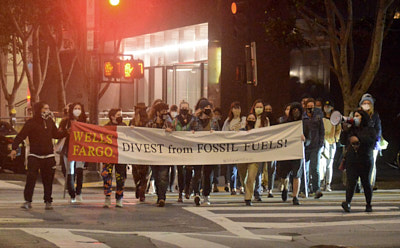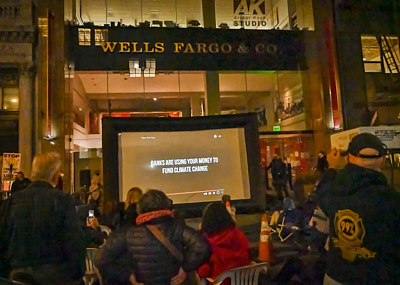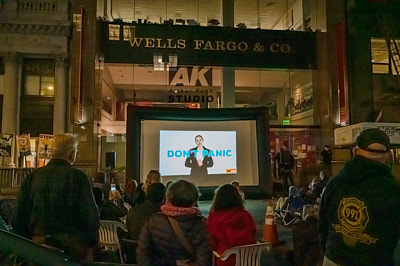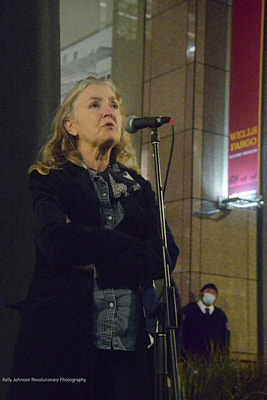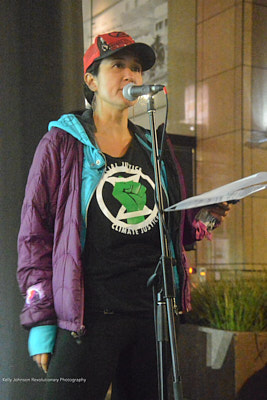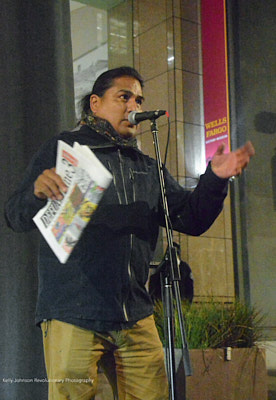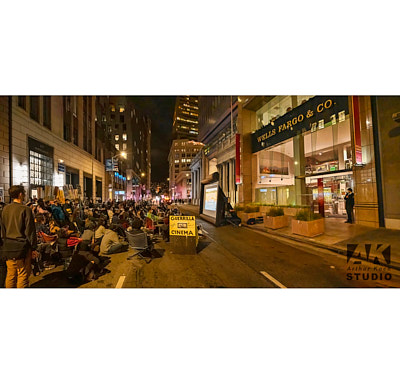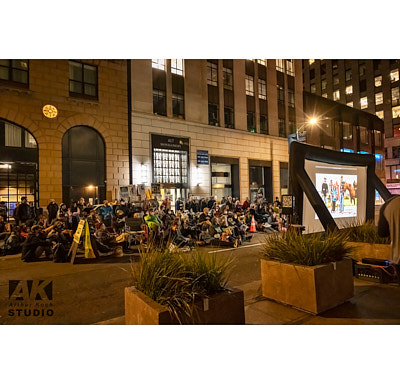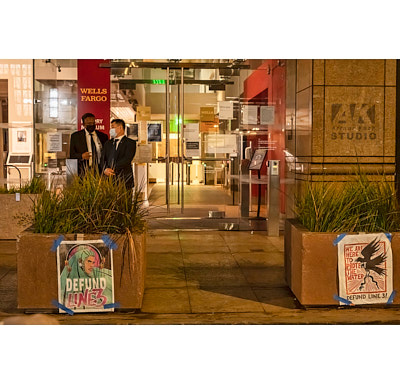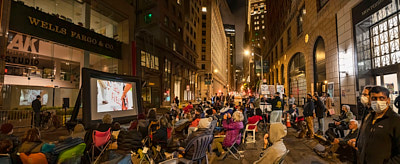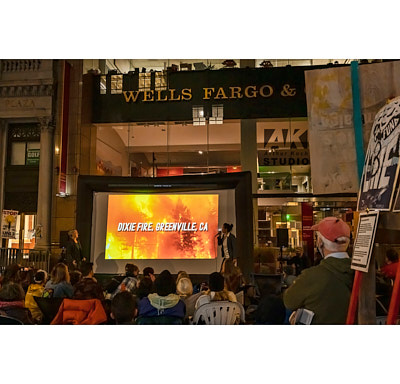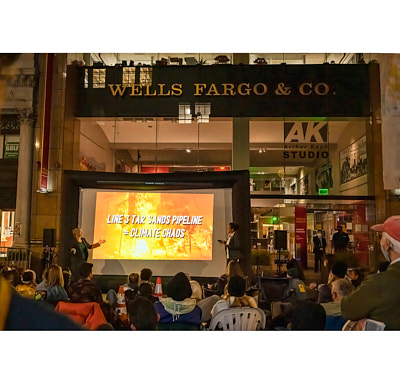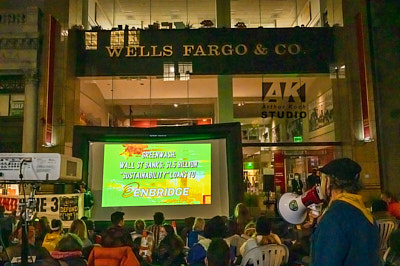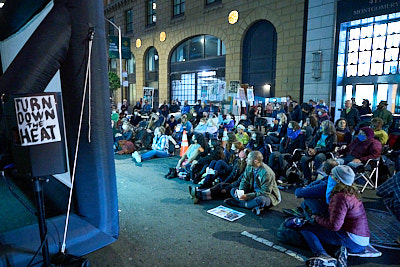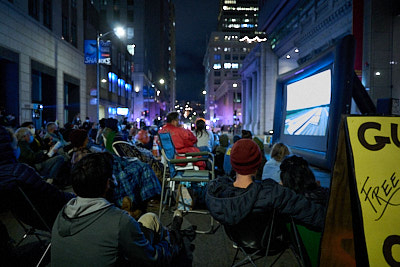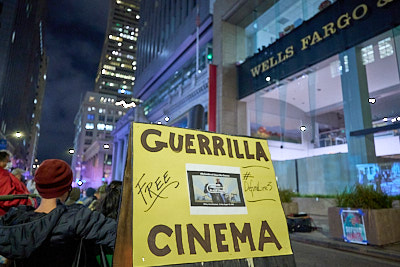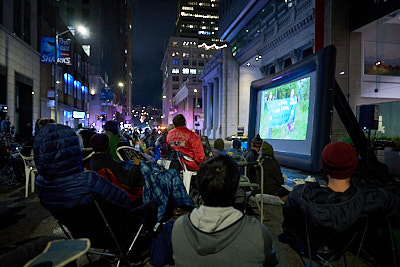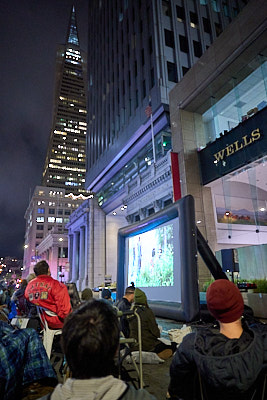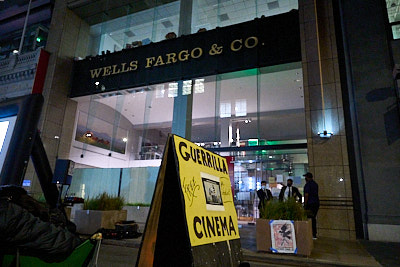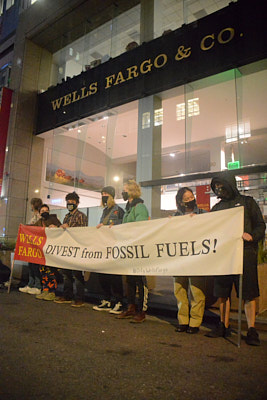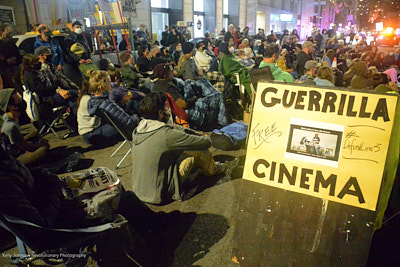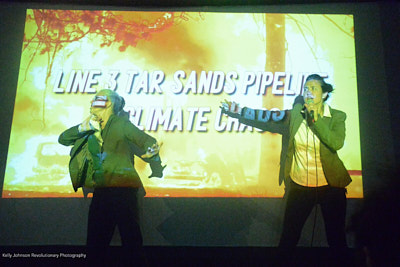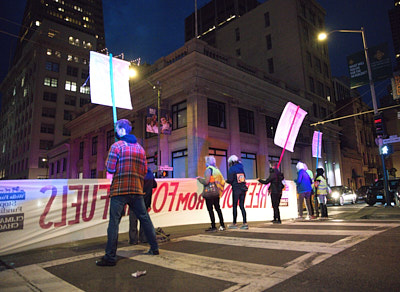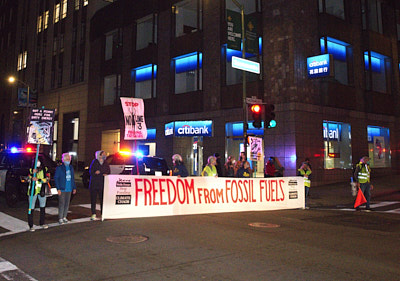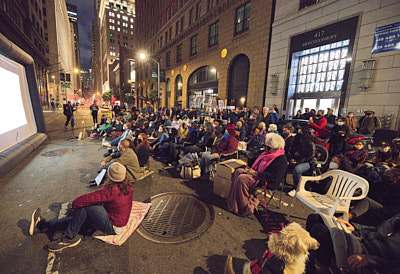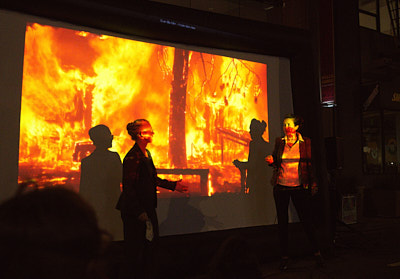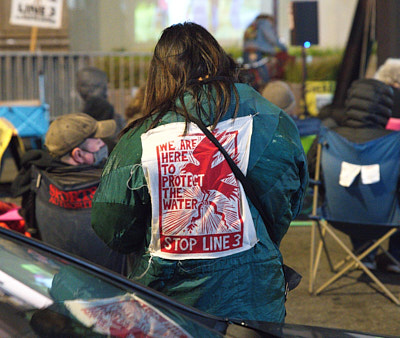 Photo credits: Kelly Johnson, Leon Kunstenaar, Arthur Koch, Jade Northrup
About Extinction Rebellion
Extinction Rebellion is an International, 100% non-violent, civil disobedience movement that aims to drive radical change through direct action to avert climate catastrophe and minimize the risk of human extinction and ecological collapse. XRUS has four demands: 1) Tell the Truth about Climate Change.  2) Reduce CO2 emissions to net zero by 2025. 3) Create a Citizens' Assembly to oversee the changes. 4) Prioritize frontline communities in a just transition.
If you'd like to join us in building community, or creating transformative art confronting the climate crisis, or helping us plan direct actions in the streets … get in touch by emailing us at welcome@xrsfbay.org — and make sure you are signed up for our email newsletter to get updates on upcoming events.
Follow Hashtags: #ExtinctionRebellion #XRSFBay #ClimateEmergency