Stop Line 3 Activists Rally At US Army Corps Of Engineers Office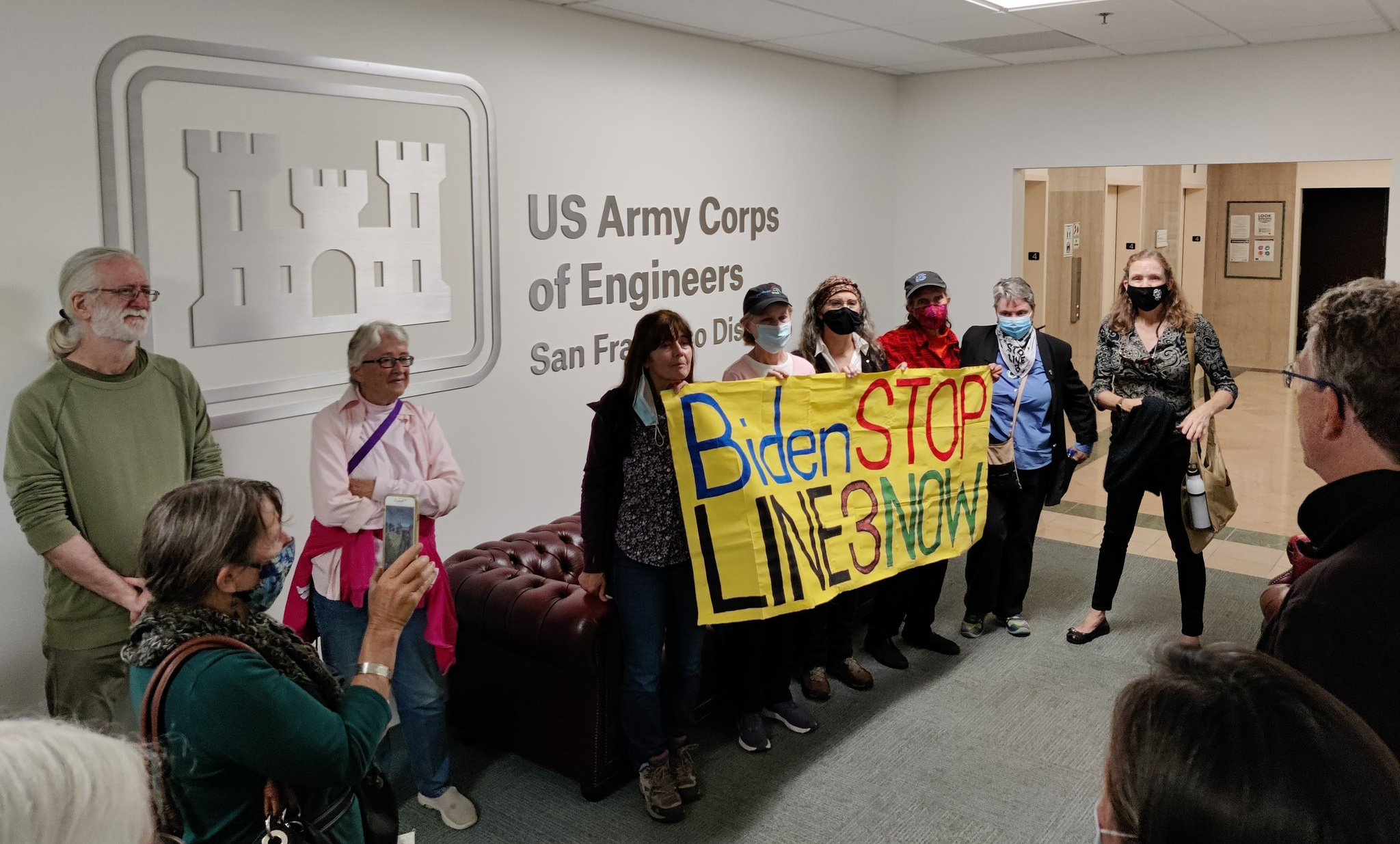 As the West Coast recovered from a week of record heat, climate justice groups from around the Bay Area converged on the San Francisco federal building housing the local US Army Corps of Engineers district office to deliver a letter respectfully urging the Biden Administration to cancel the permit for the disastrous tar sands pipeline project Line 3. Patricia St. Onge of 1000 Grandmothers for Future Generations SF gave a powerful invocation, and also spoke later in the day on the power of Indigenous voices:
Over a dozen intrepid activists from Silicon Valley Climate Action Now (SV-CAN), Extinction Rebellion San Francisco Bay Area, Oil and Gas Action Network, 1000 Grandmothers for Future Generations, 350 Bay Area, and Novasutras entered the Federal building and risked arrest to deliver this letter addressed to President Biden: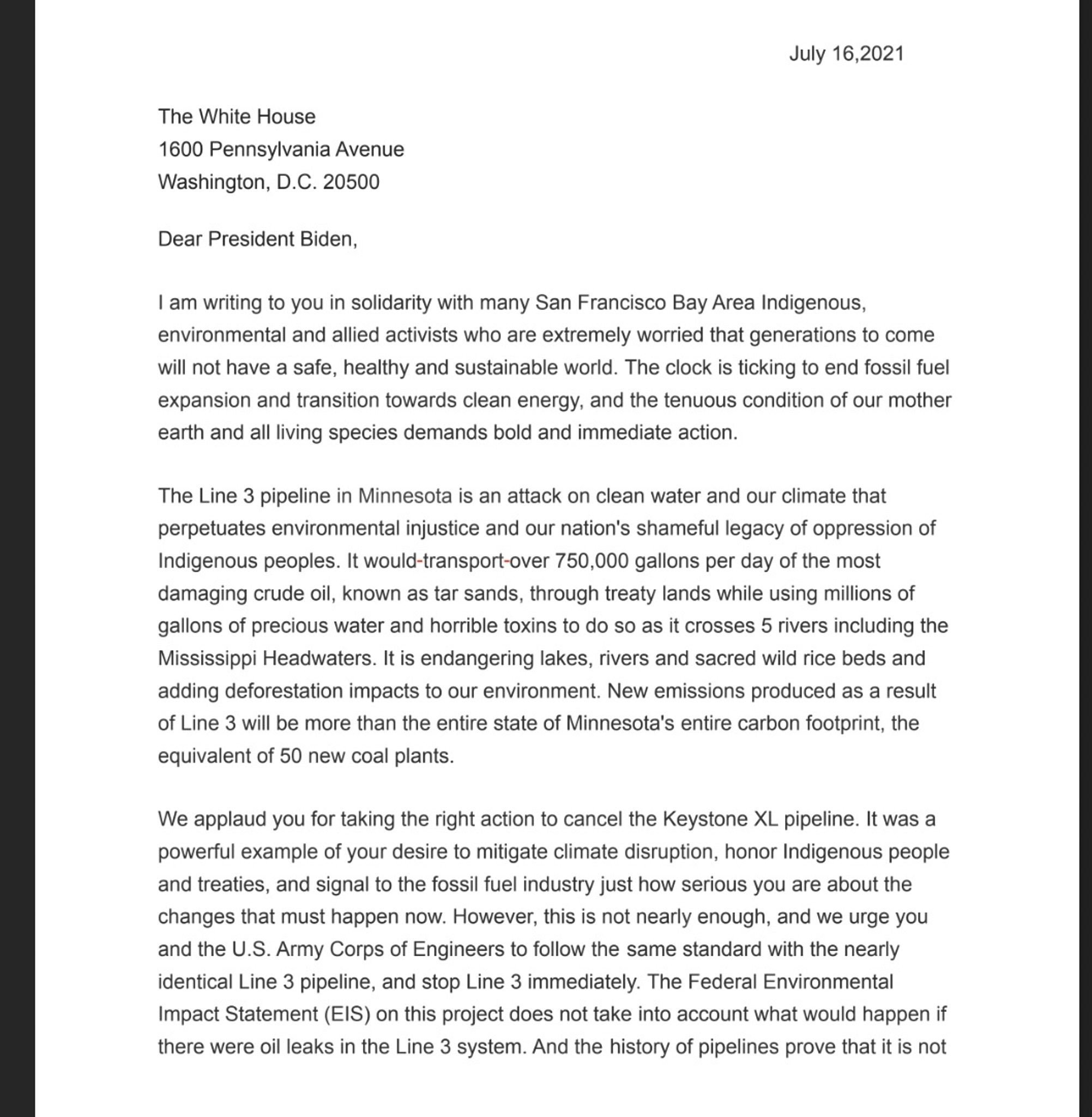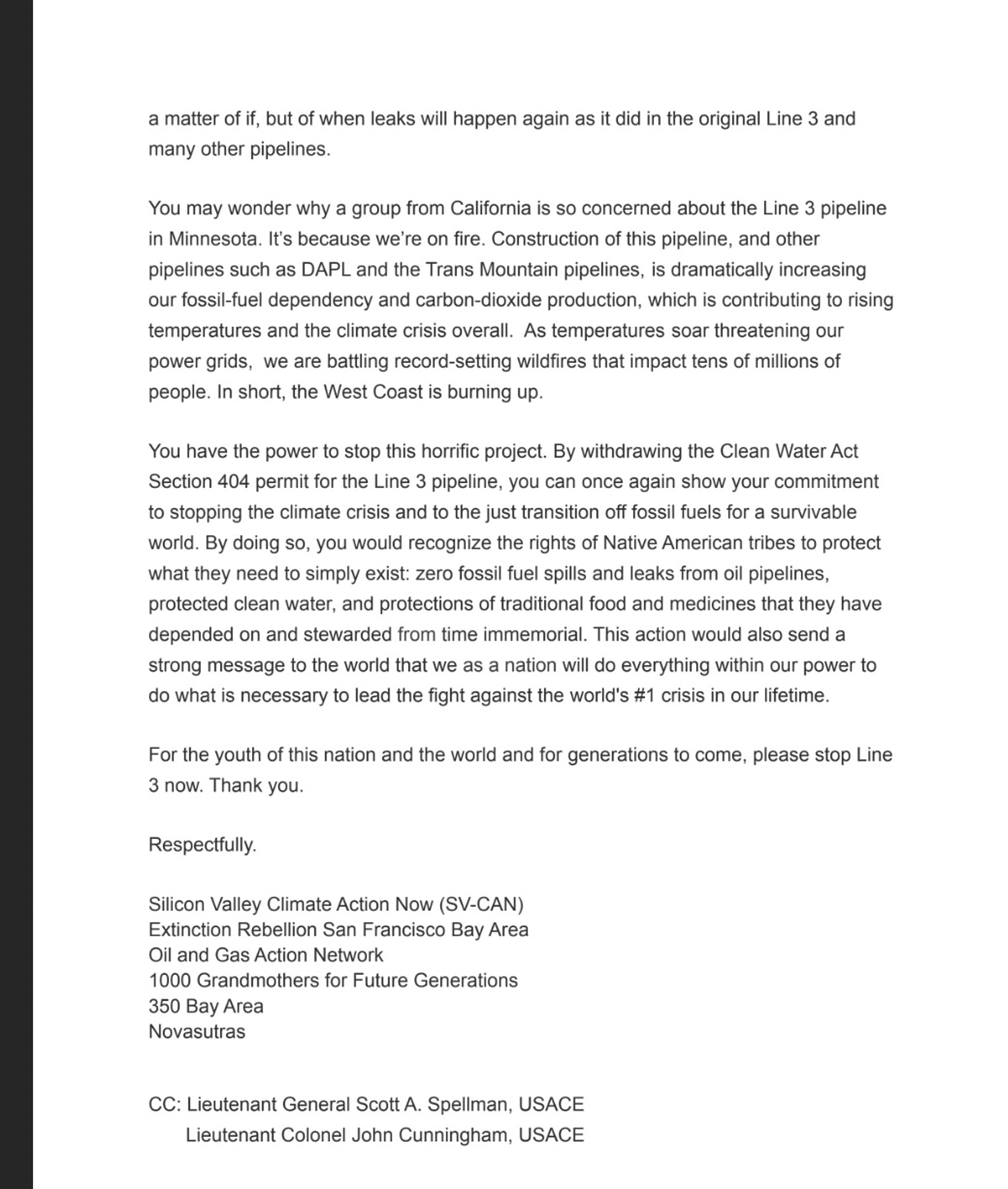 A livestream was filmed by the inside crew, and broadcast live on Facebook. A powerful DIY bike sound system from Robb Godshaw of Distributed Sound Collective connected those of us standing outside in the plaza with the sounds of our allies inside the Federal building. Sandra Kwak of Extinction Rebellion SF Bay Area kept us pumped through the afternoon on the mic, and many speakers from the community addressed the crowd with word and song. David Solnit arrived with huge banners urging Biden: Stop Line 3!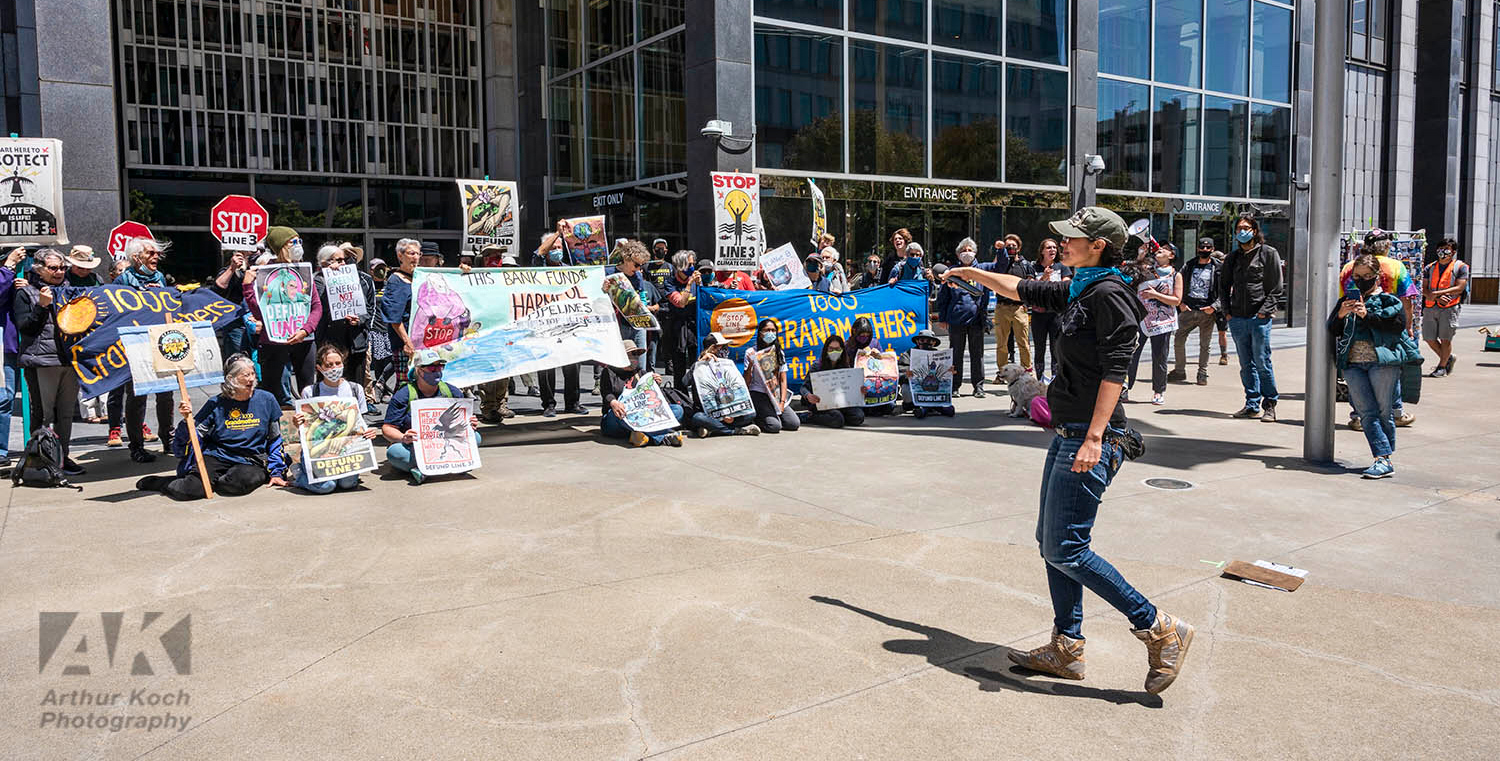 We raised a chorus and sang along with the activists occupying the inner office of the Corps of Engineers. Five were arrested and detained in the basement for an hour, before being cited and released. Check out these two videos to hear their stories:
We acknowledge that the Indigenous water protectors and supporters defending the sacred rivers, wild rice marshes, and forests in northern Minnesota are facing much more extreme police repression than we did here in San Francisco last week. We stand in solidarity with their struggle, and came together to let our local government officials know loud and clear the urgency of ending this pipeline project.
If you'd like to help in this nationwide effort to end this pipeline, please visit our Stop Line 3 resources page to learn more.

This action was made possible by a coalition of San Francisco Bay Area climate justice groups, including:
And more…
Leon Kunstenaar also wrote a brief recap of the day over here on indybay.org.
Thanks to everyone that joined us!
Click on any photo to see full size gallery…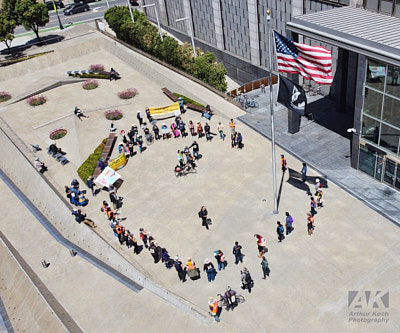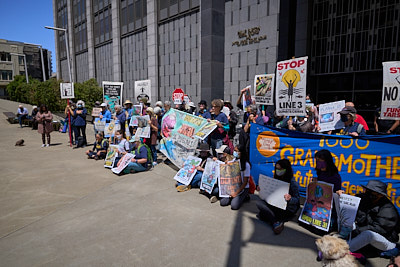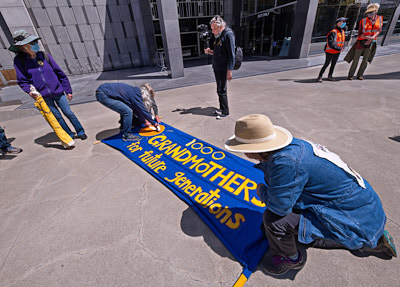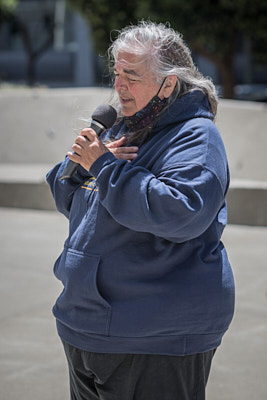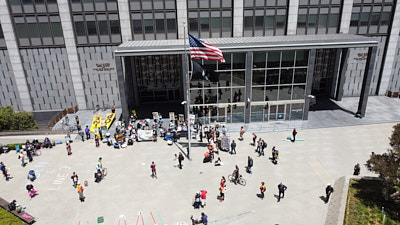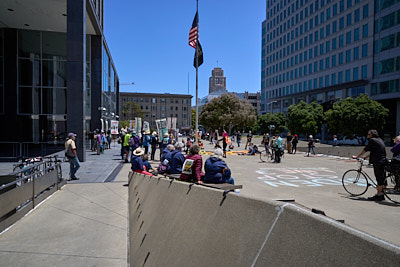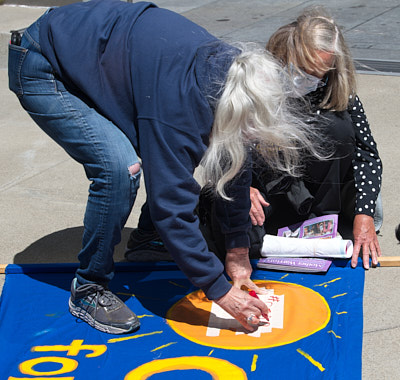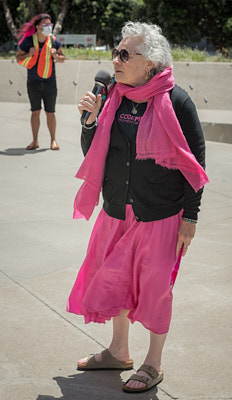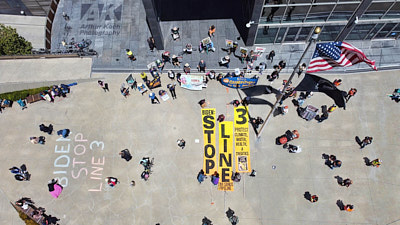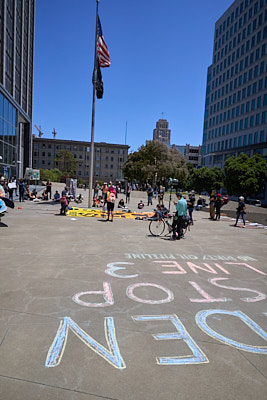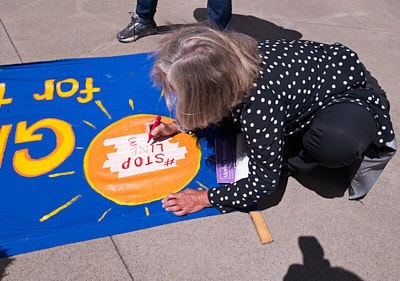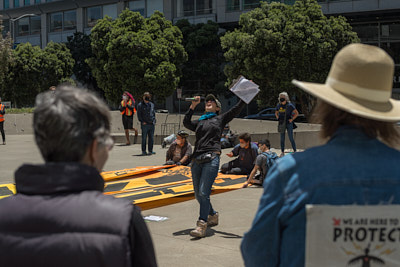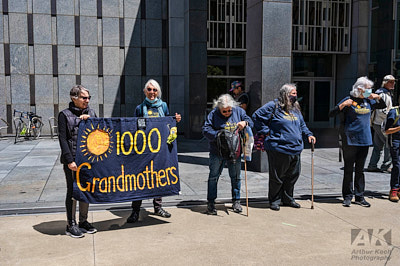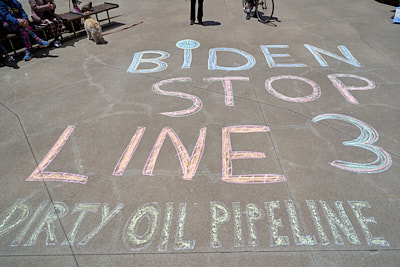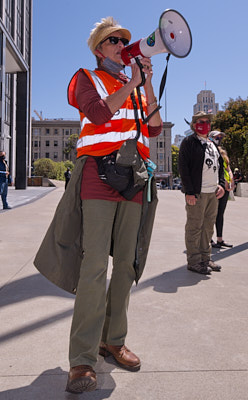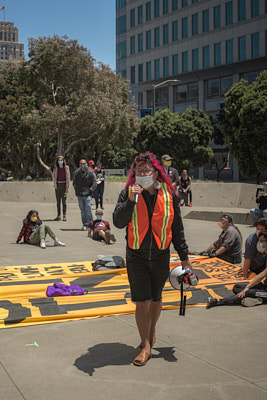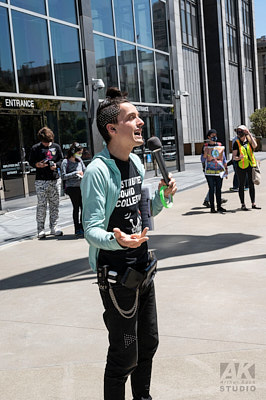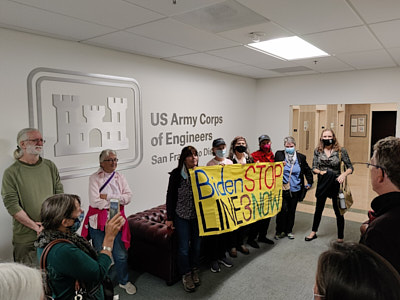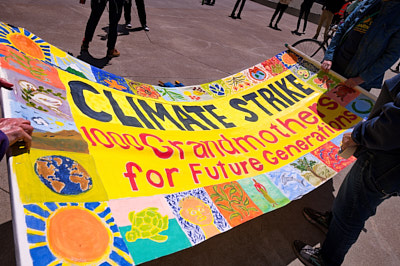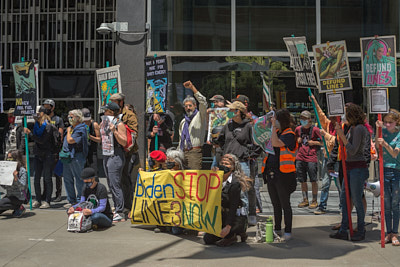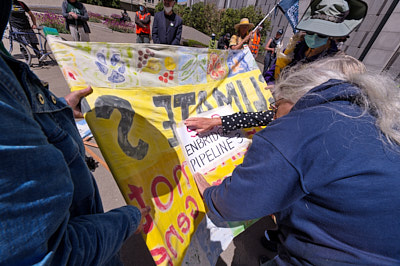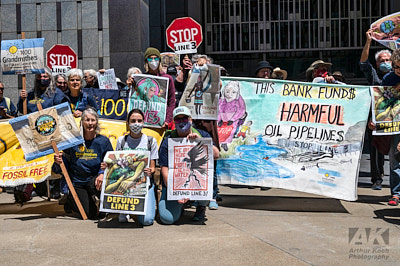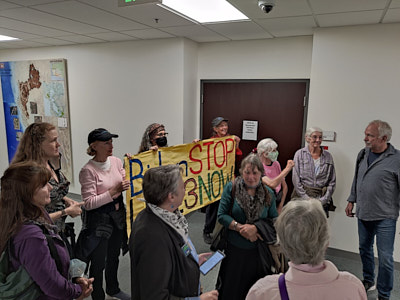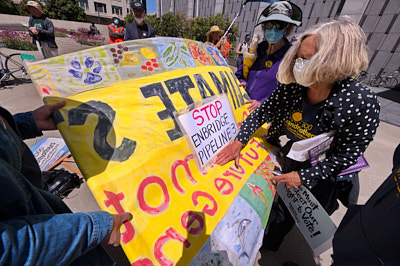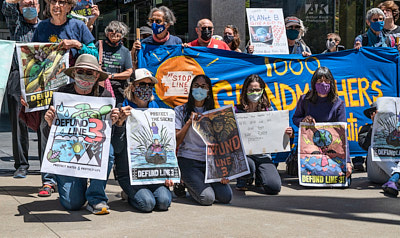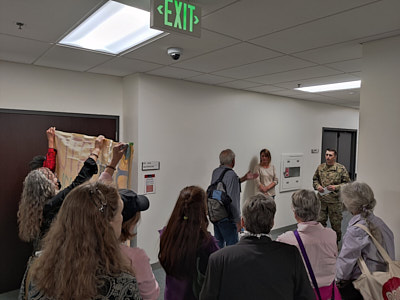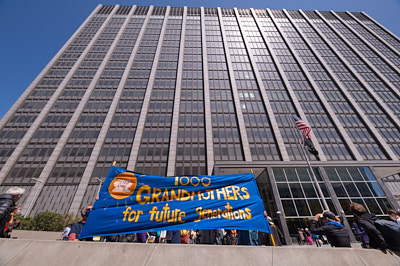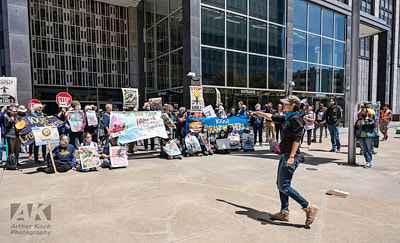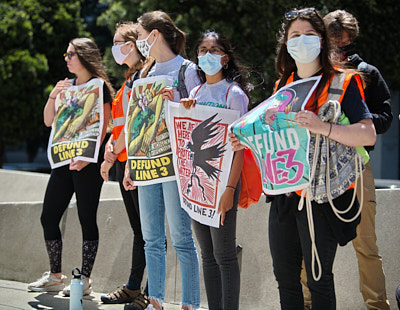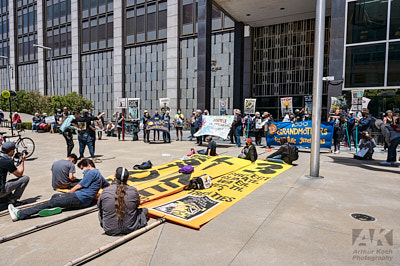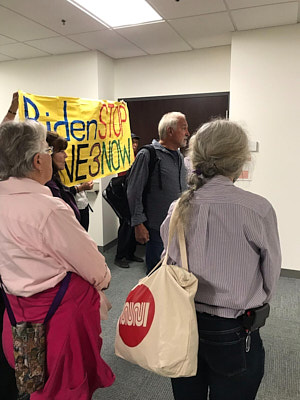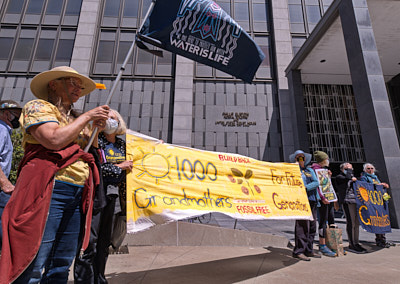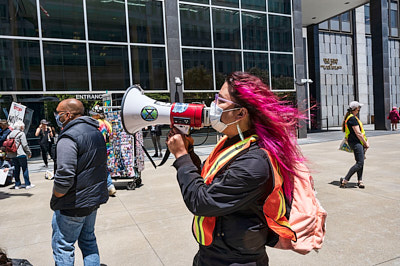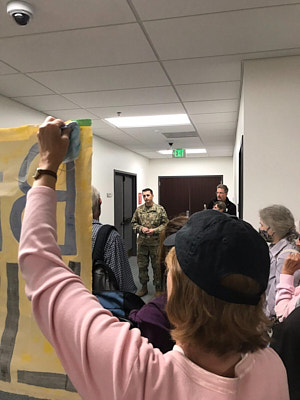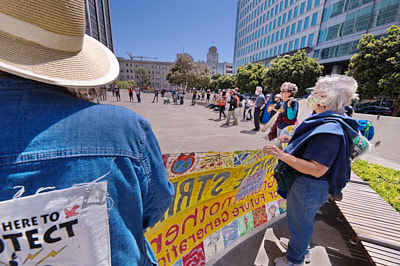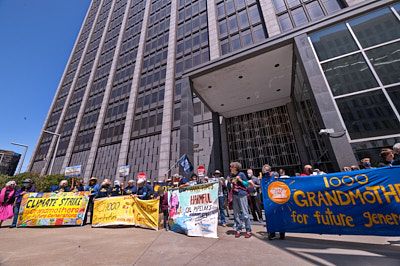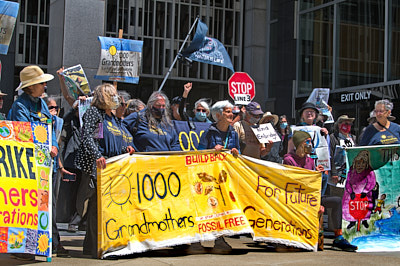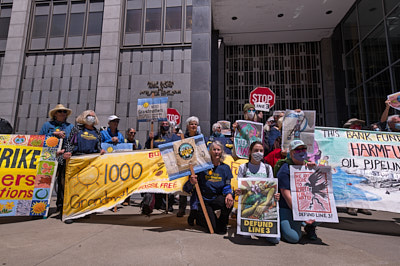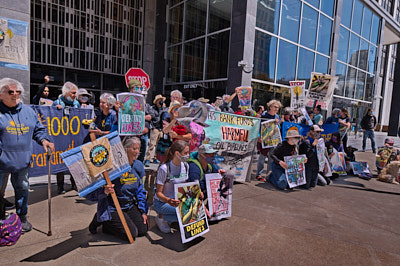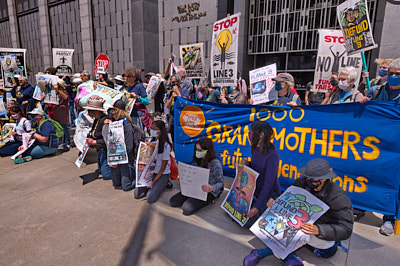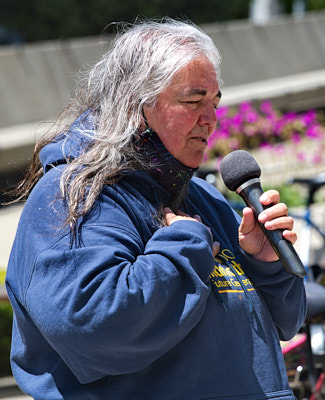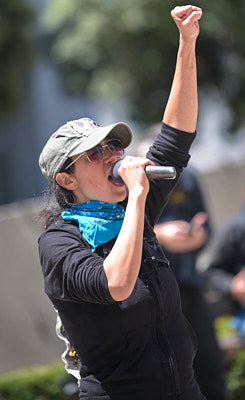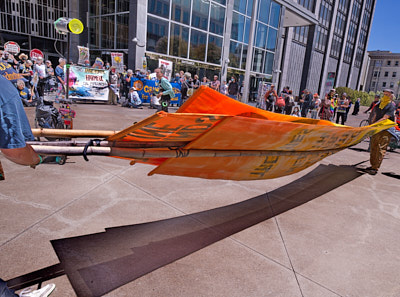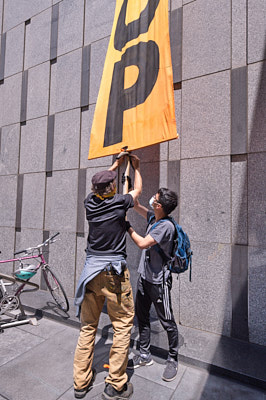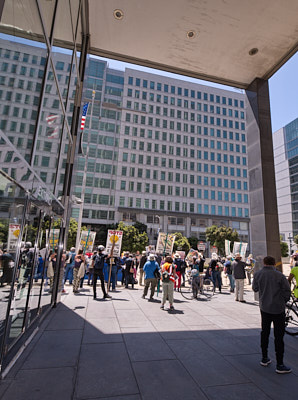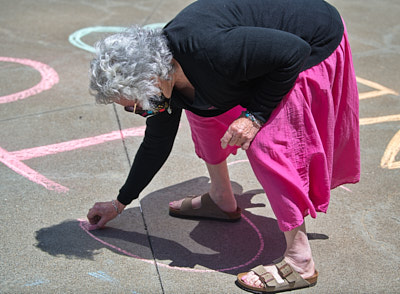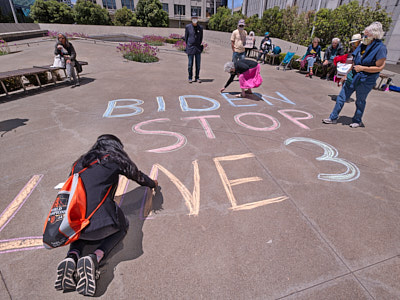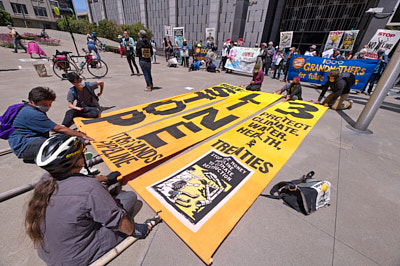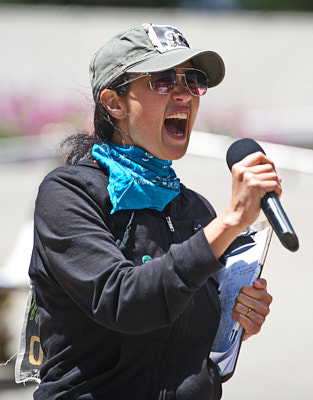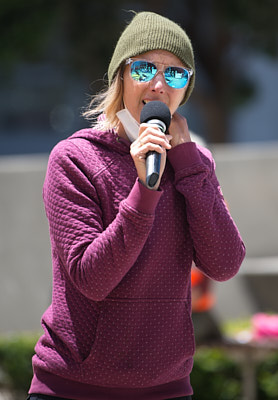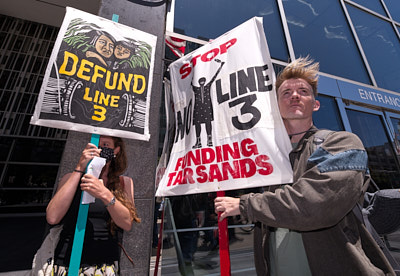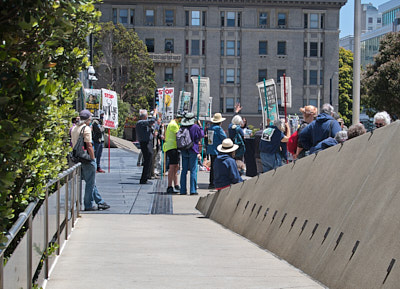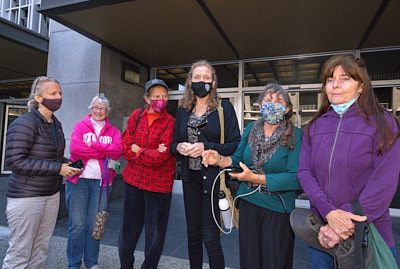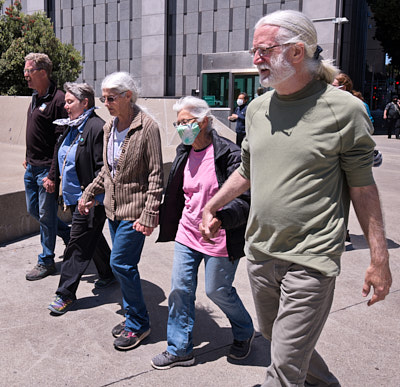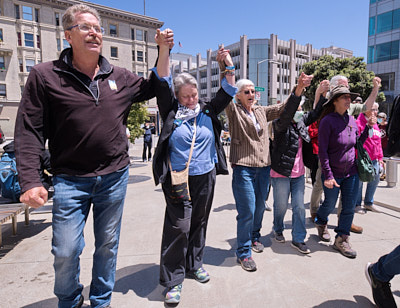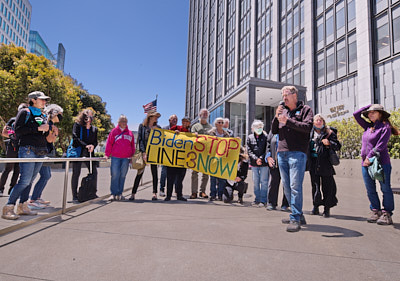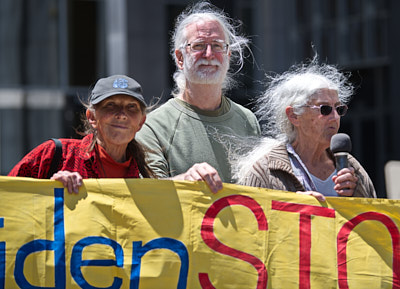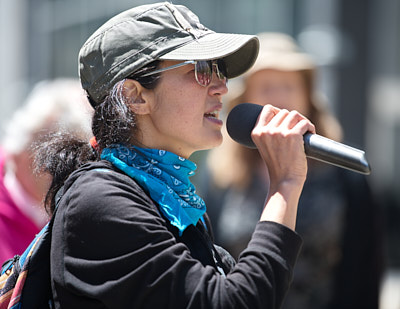 Photo credits: Nate Love, Leon Kunstenaar, Arthur Koch, Jade Northrup
About Extinction Rebellion
Extinction Rebellion is an International, 100% non-violent, civil disobedience movement that aims to drive radical change through direct action to avert climate catastrophe and minimize the risk of human extinction and ecological collapse. XRUS has four demands: 1) Tell the Truth about Climate Change.  2) Reduce CO2 emissions to net zero by 2025. 3) Create a Citizens' Assembly to oversee the changes. 4) Prioritize frontline communities in a just transition.
If you'd like to join us in building community, or creating transformative art confronting the climate crisis, or helping us plan direct actions in the streets … get in touch by emailing us at welcome@xrsfbay.org — and make sure you are signed up for our email newsletter to get updates on upcoming events.
Follow Hashtags: #ExtinctionRebellion #XRSFBay #ClimateEmergency