#DefundLine3 Day Of Action - SF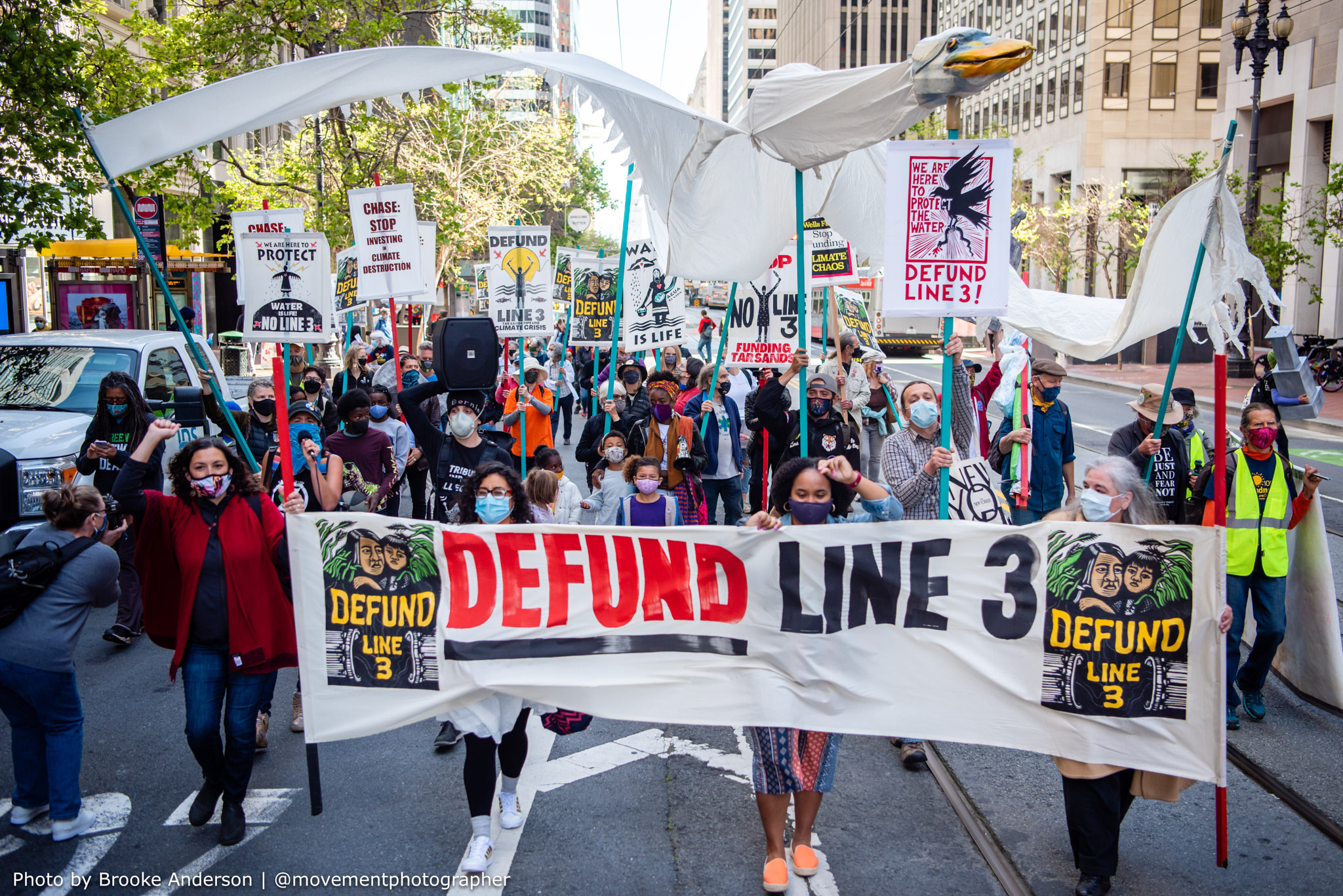 As part of a Global Day of Action on May 7th - we mobilized in San Francisco's Financial District to send a clear message to the banks and investors that they must #DefundLine3. 
For years, Indigenous communities and allies have been opposing the construction of the Line 3 pipeline, which would transport nearly one million barrels of dirty tar sands oil - every single day. Enbridge Energy, the company building the pipeline, has a terrible environmental track record, and this pipeline would violate several treaties with indigenous communities.
Indigenous-led water protectors and allies in Minnesota are taking action every day to stop the construction of Enbridge's Line 3 pipeline - confronting bulldozers, decision-makers, and the politicians that are putting profit before people. Pipelines take billions of dollars to build - and banks like JP Morgan Chase, Wells Fargo, Citibank, Bank of America, TD Ameritrade, Union Bank - as well as insurers like Liberty Mutual - are bankrolling Line 3.
Over a dozen local climate justice organizations worked together to Stop the Money Pipeline at three local bank branches on adjacent corners: Wells Fargo, Citibank, and Chase. We paraded down market street singing songs and carrying banners, handed out educational flyers to people cautiously going about their days as the pandemic wanes in SF, and supported a dozen brave activists who shut down business at usual at these local banks for the morning – to hilight the need to put an end to their investments in these harmful extractive industries.
Tombstones created by XRSFBay's "R.I.P." Affinity Group adorned the sidewalk, memorializing extinct animal species. A peace garden was set up next to the CitiBank entrance. Chalk art and water-soluble sidewalk mural art lined the concrete bringing the message of the day to the city environment. We hope these banks are listening to the community: stop investing in destruction!
Thanks to everyone who joined us on the streets.
More Videos:
Click on any photo to see full size gallery…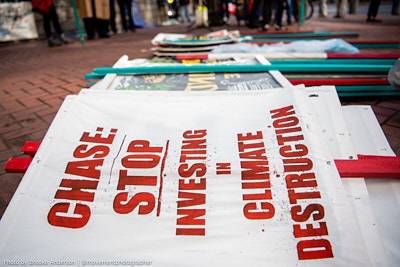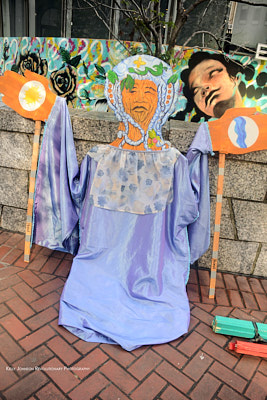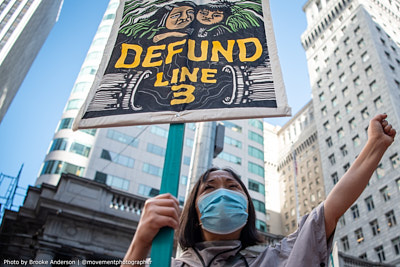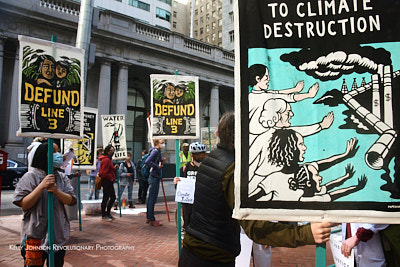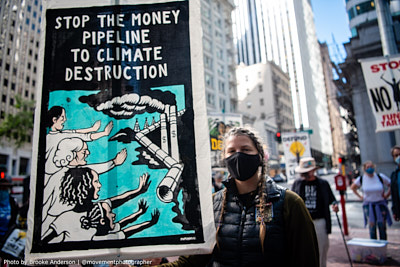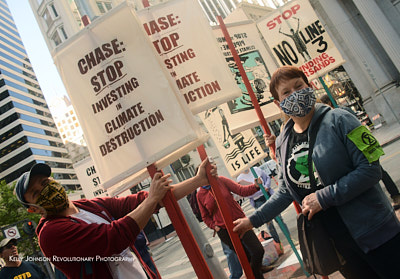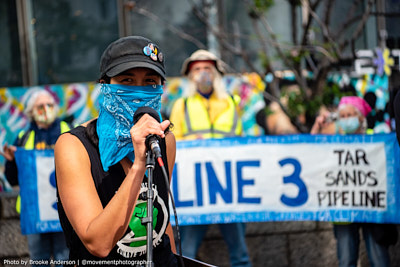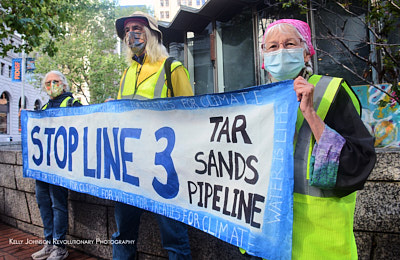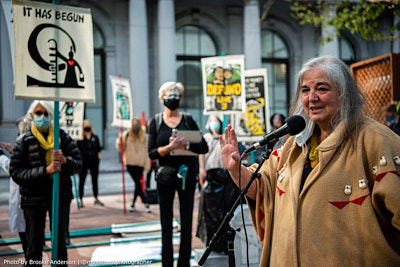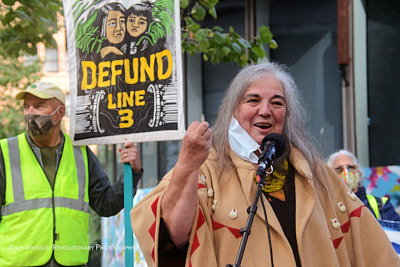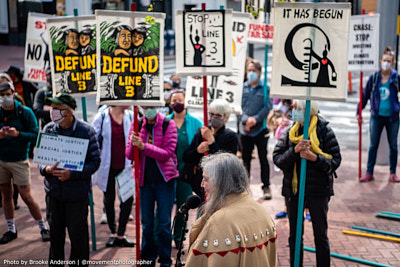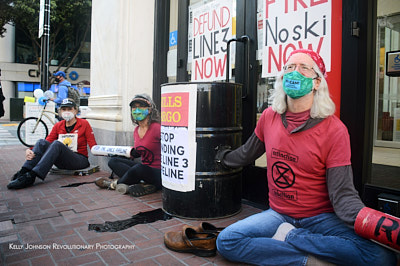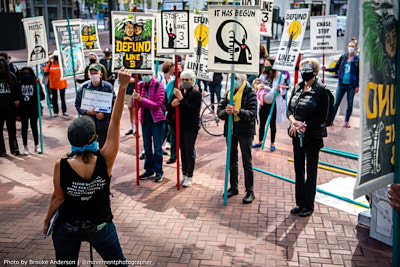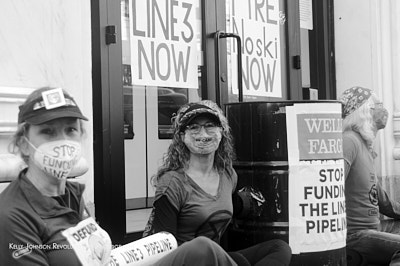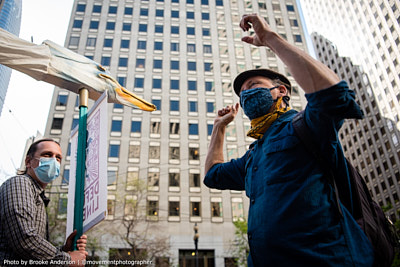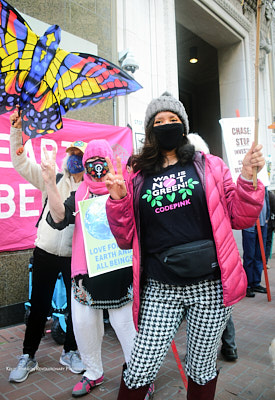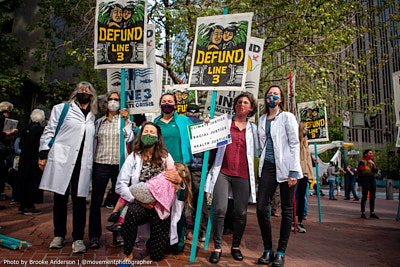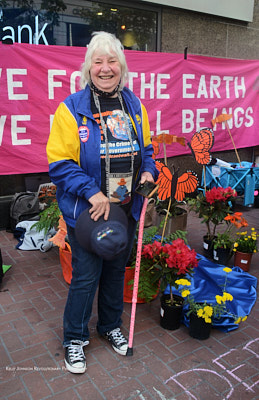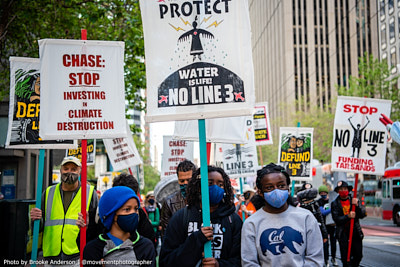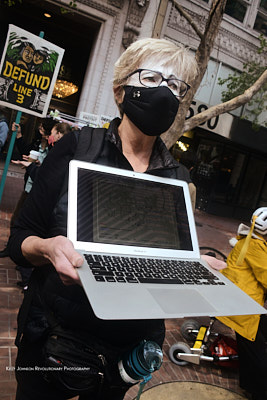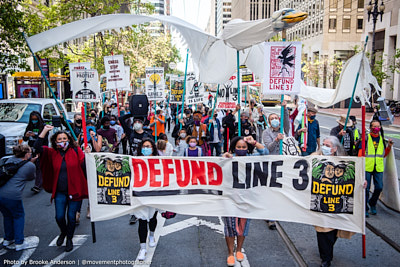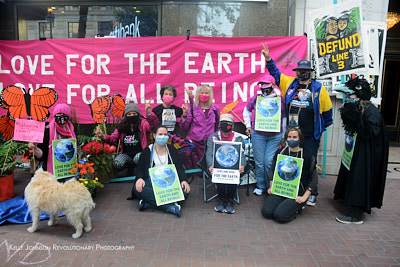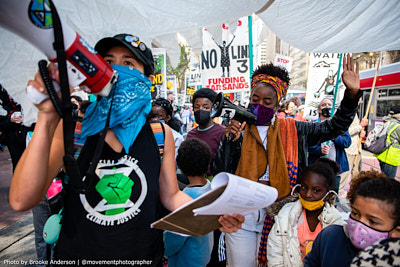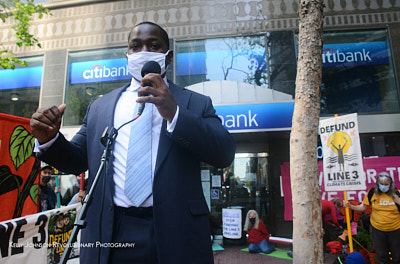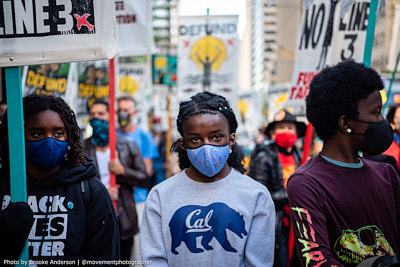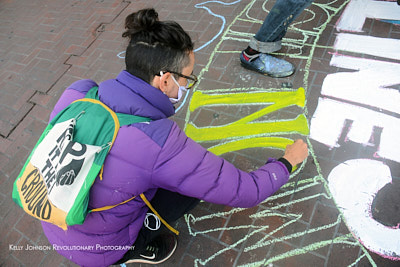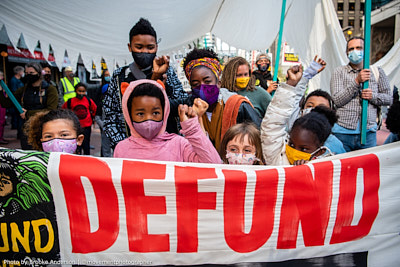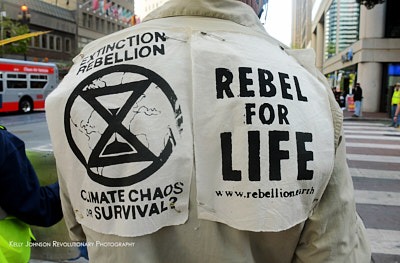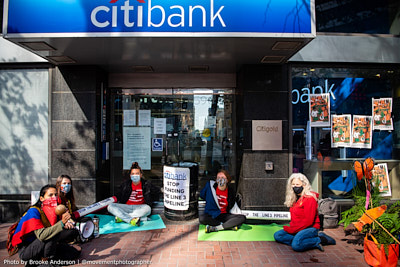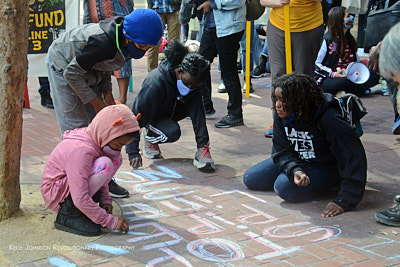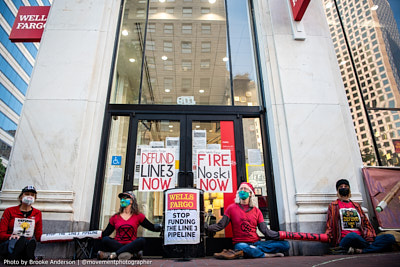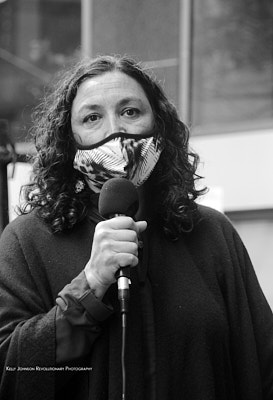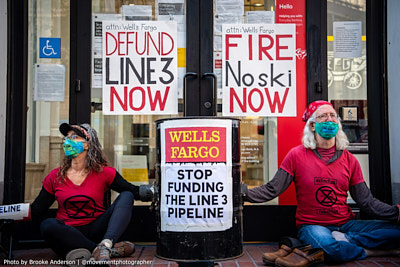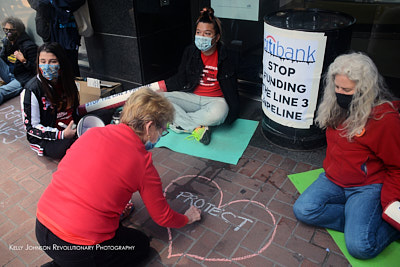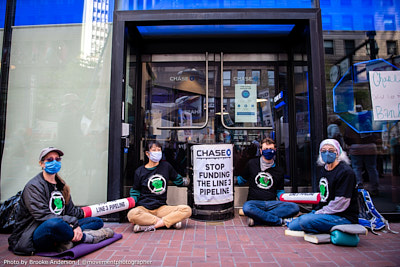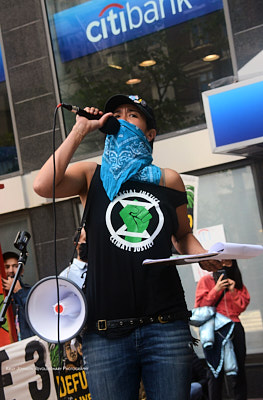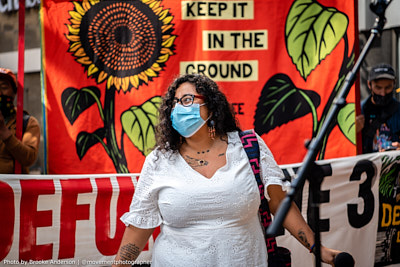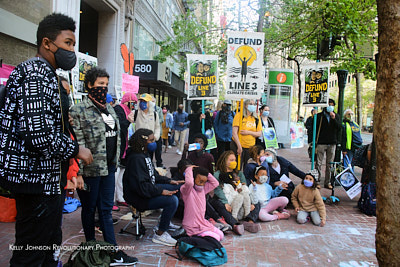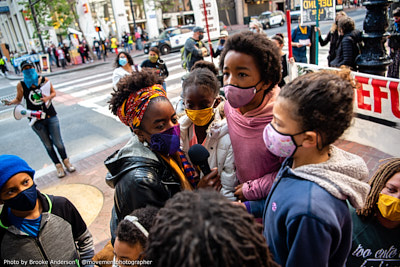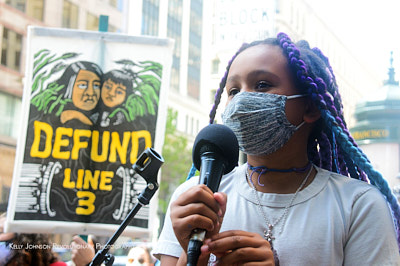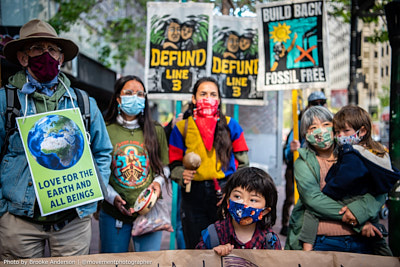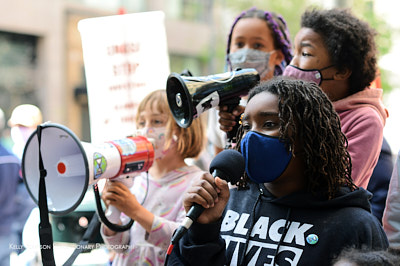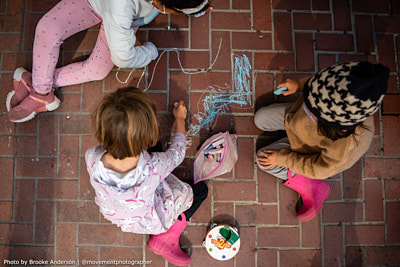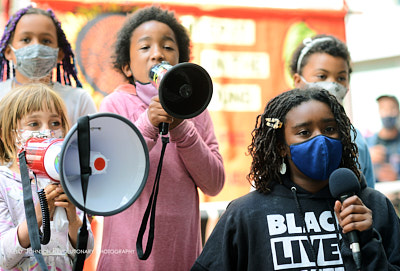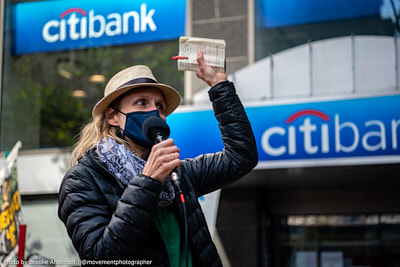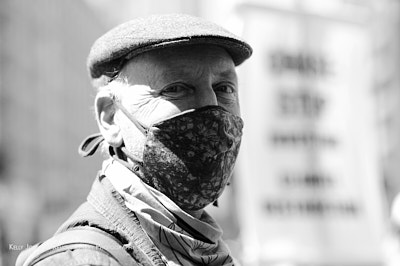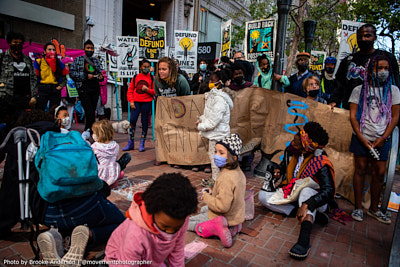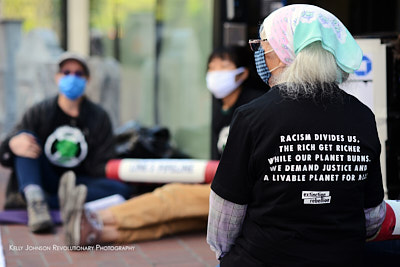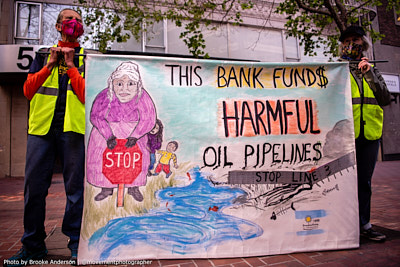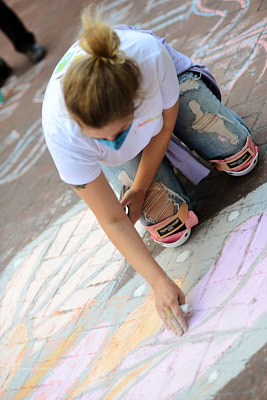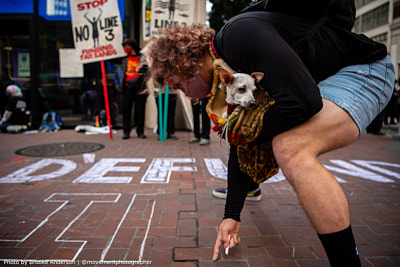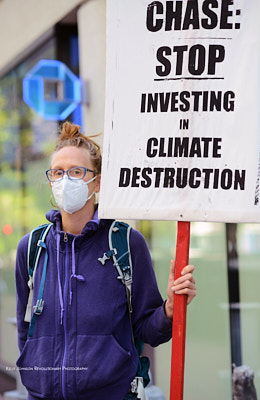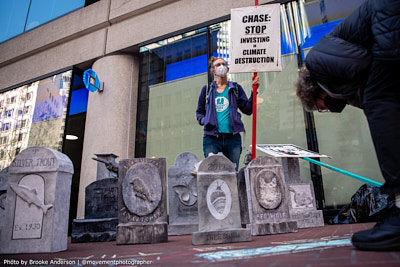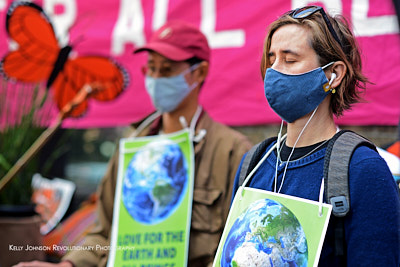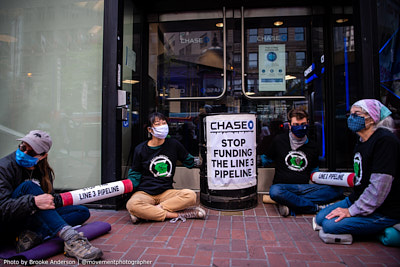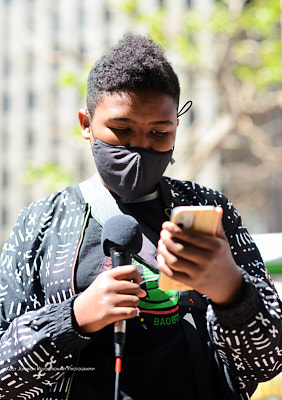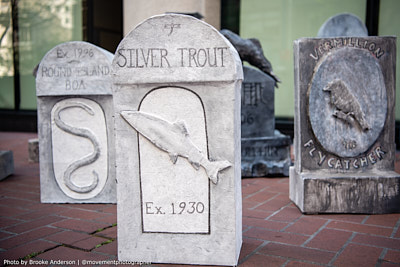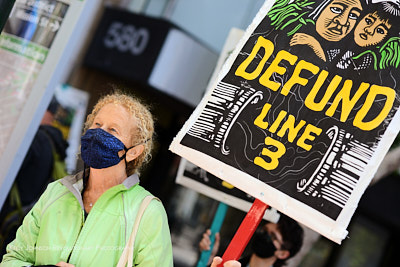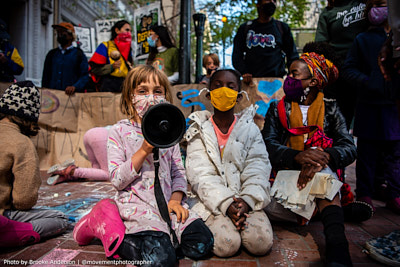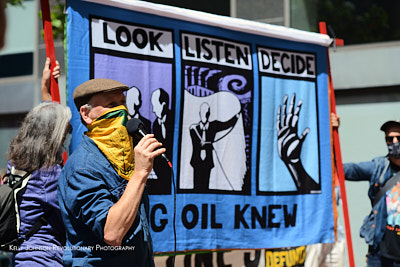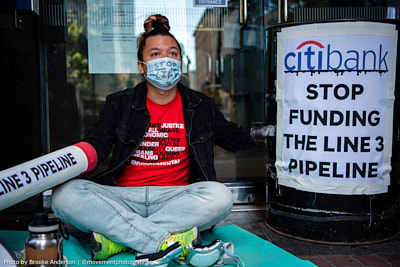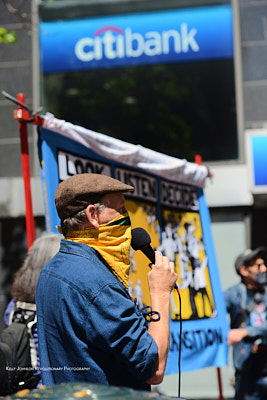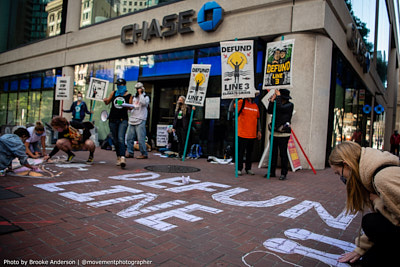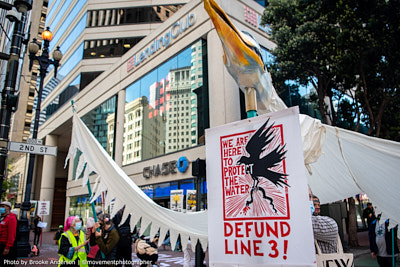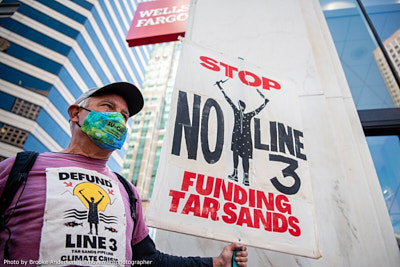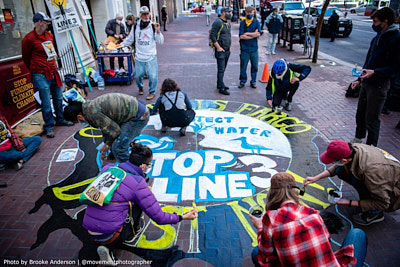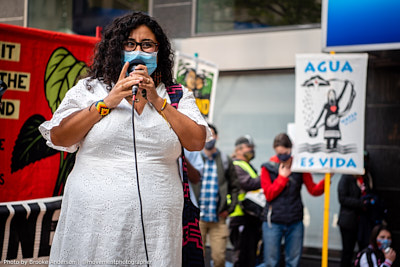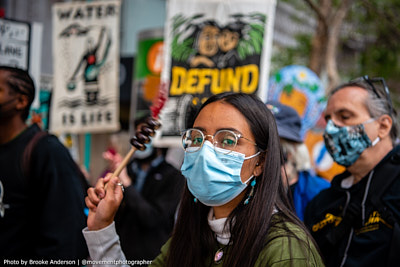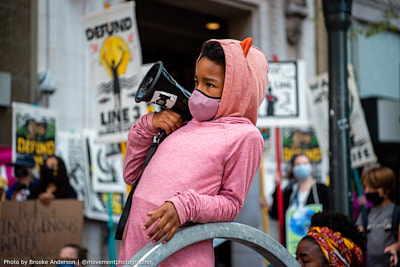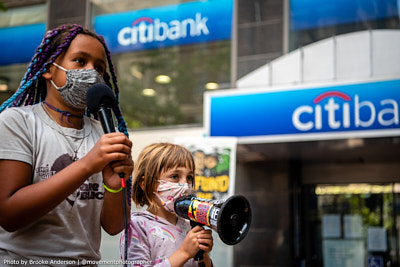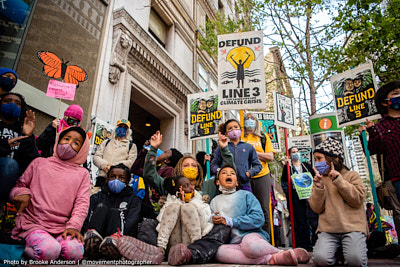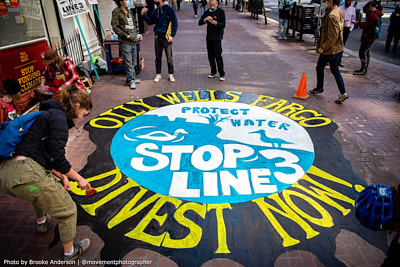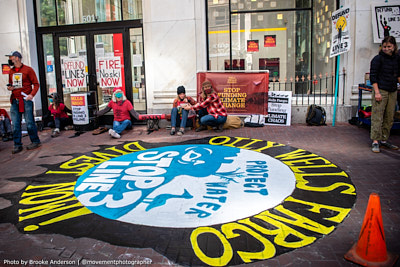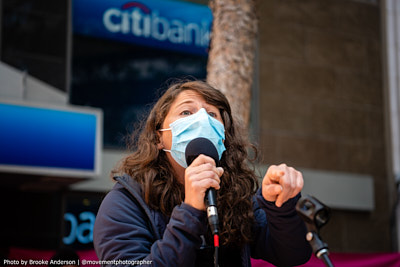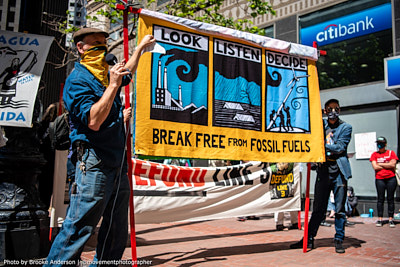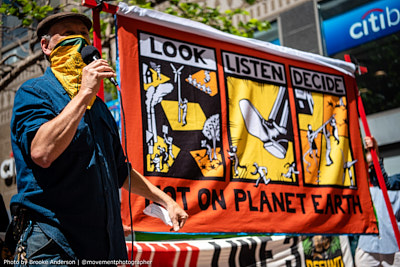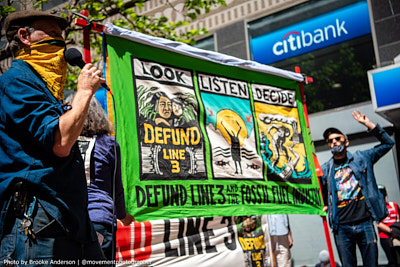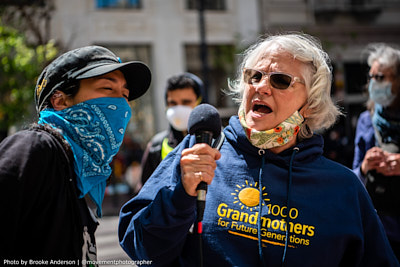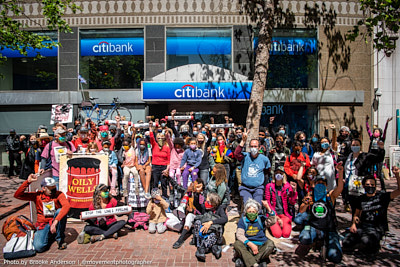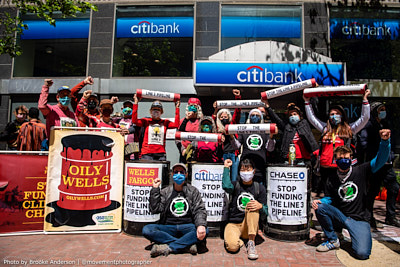 Photo credits: Kelly Johnson, Brooke Anderson
Organized and Endorsed by:
Oil and Gas Action Network
Extinction Rebellion SF Bay
Diablo Rising Tide
East Point Peace Academy
Silicon Valley Climate Action Now
Fossil Free California
350 Bay Area
1000 Grandmothers for Future Generations
Idle No More SF Bay
Code Pink SF Bay Area
Women's Earth and Climate Action Network (WECAN) International
About Extinction Rebellion
Extinction Rebellion is an International, 100% non-violent, civil disobedience movement that aims to drive radical change through direct action to avert climate catastrophe and minimize the risk of human extinction and ecological collapse. XRUS has four demands: 1) Tell the Truth about Climate Change.  2) Reduce CO2 emissions to net zero by 2025. 3) Create a Citizens' Assembly to oversee the changes. 4) Prioritize frontline communities in a just transition.
Join us in taking direct action!
Follow Hashtags: #DefundLine3 #StopTheMoneyPipeline #ExtinctionRebellion #XRSFBay #ClimateEmergency