Wells Fargo: Defund Line 3 Mural Action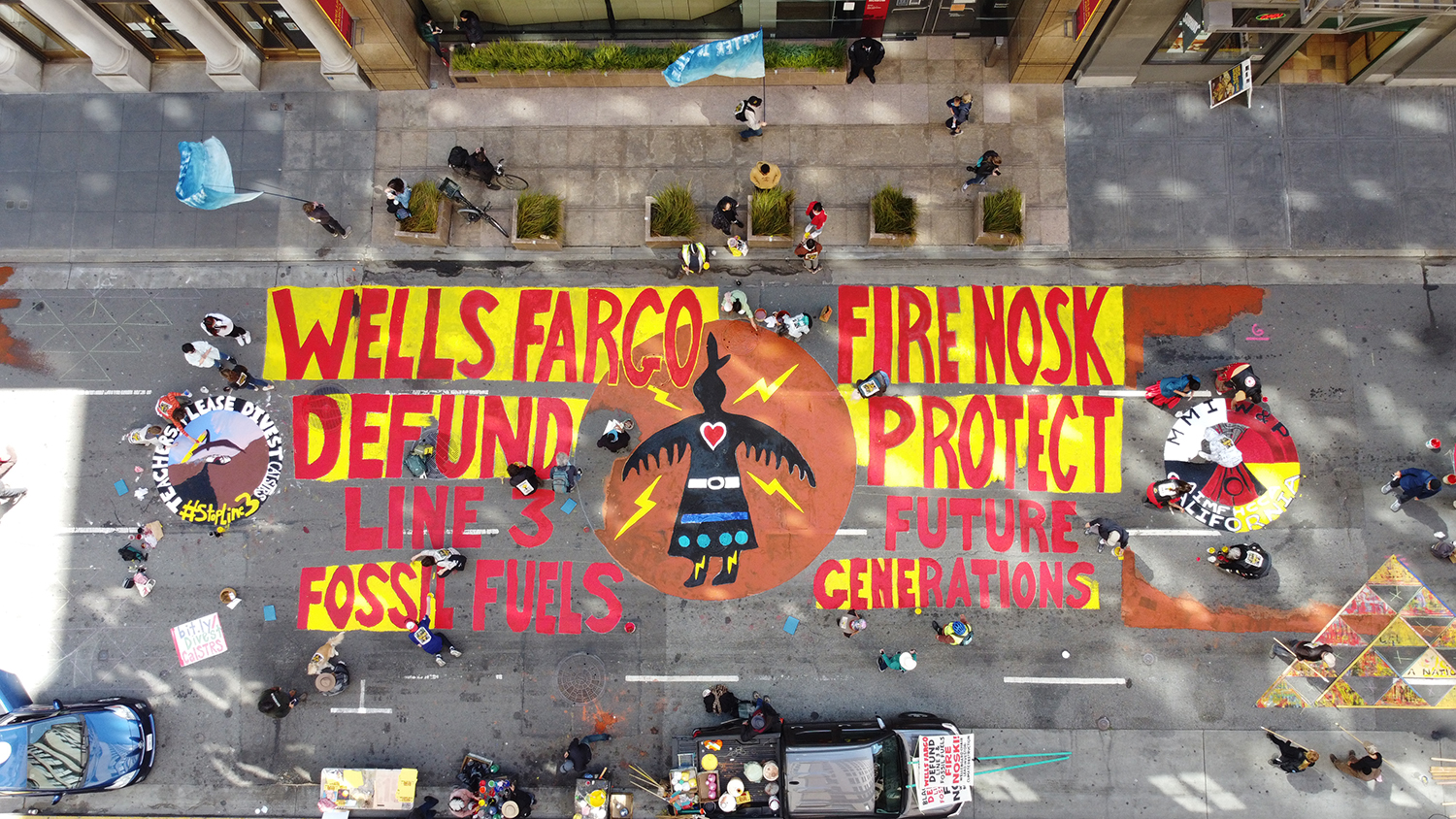 We were honored to be a part of the beautiful street mural and march at the Wells Fargo headquarters and BlackRock office in downtown San Francisco on Friday, April 9th. Many groups from the Bay Area climate justice community came together to demand that Wells #DefundLine3 and fire Chairman Noski for continuing to bankroll climate destruction to the tune of billions per year.
BlackRock is a major stakeholder in Wells Fargo and their support of this oily bank flies in the face of BlackRock's commitments to environmentally sustainable investment. It's time to #StopLine3, and all investments in these dinosaur projects. The future is fossil-free!
Thank you to East Point Peace Academy, Idle No More SF Bay, 1000 Grandmothers Bay Area, Youth vs Apocalypse, Diablo Rising Tide, David Solnit, and everybody else who organized to make this happen – including everyone from XRSFBay who showed up to paint on the mural, or help hold the streets.
Click on any photo to see full size gallery…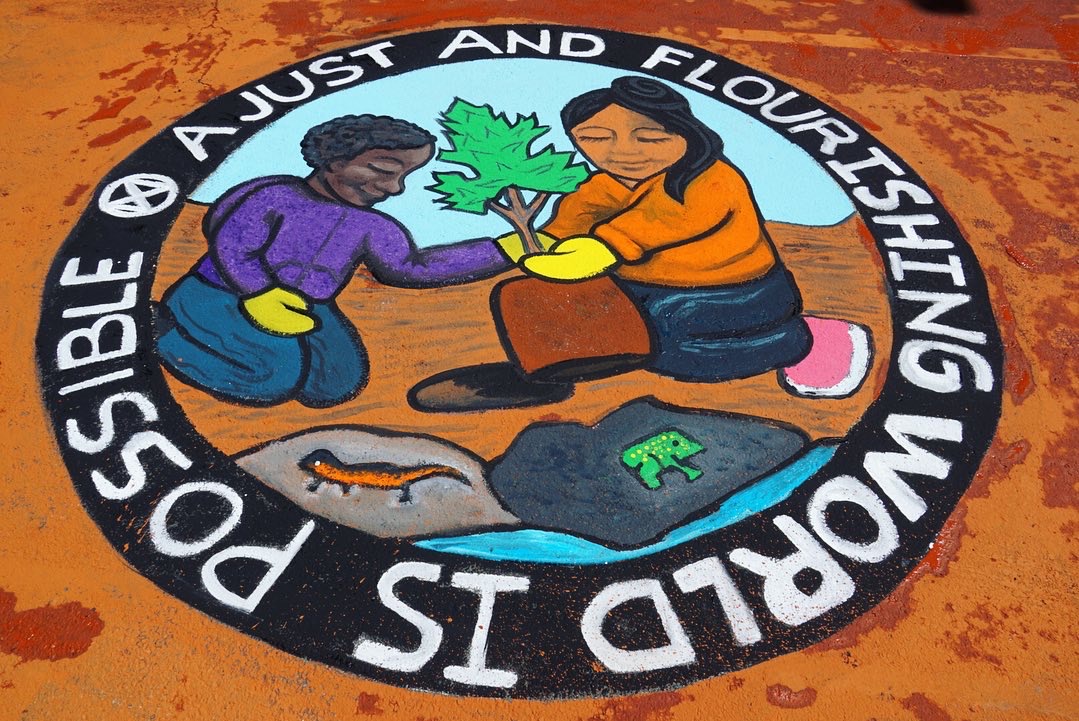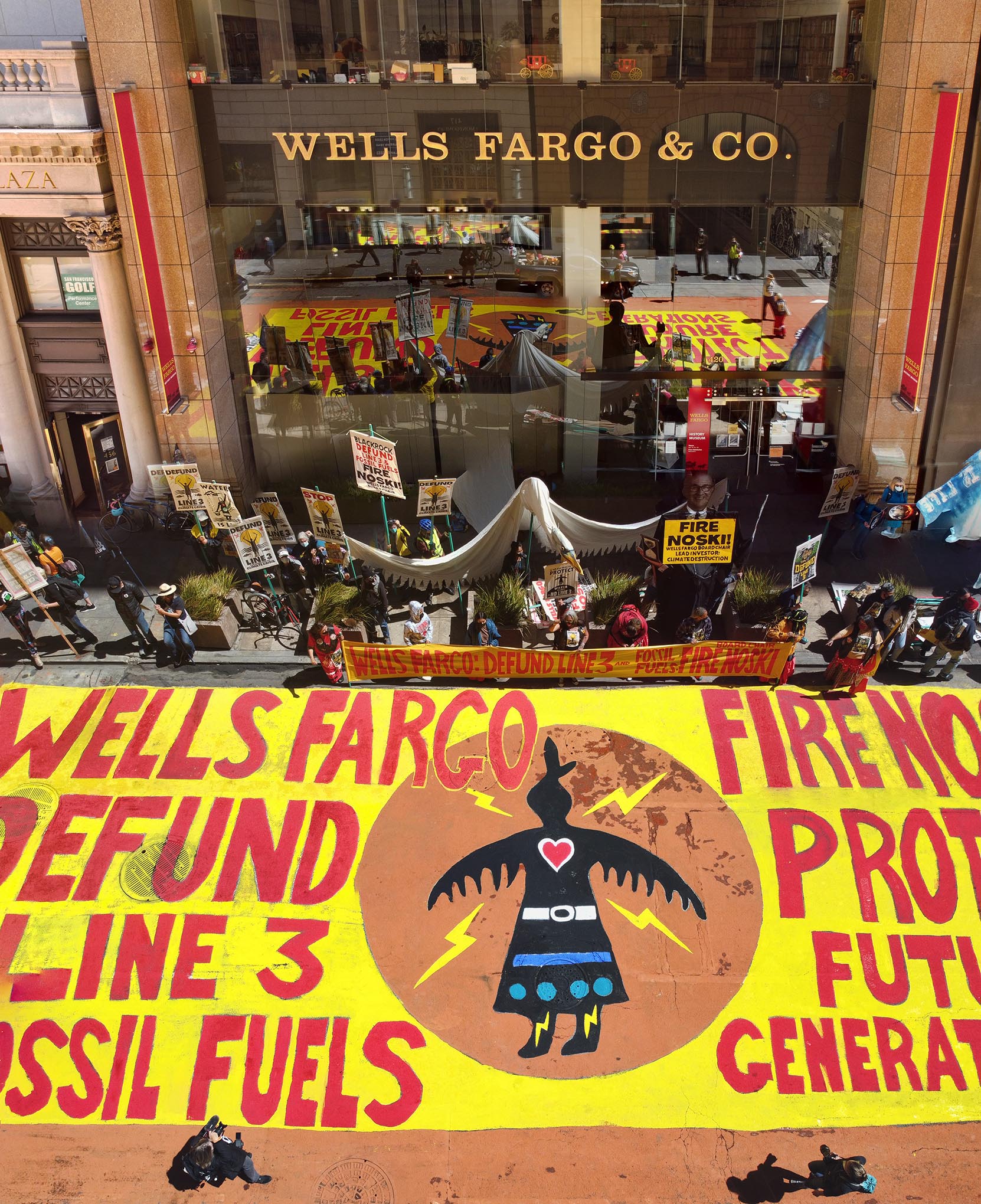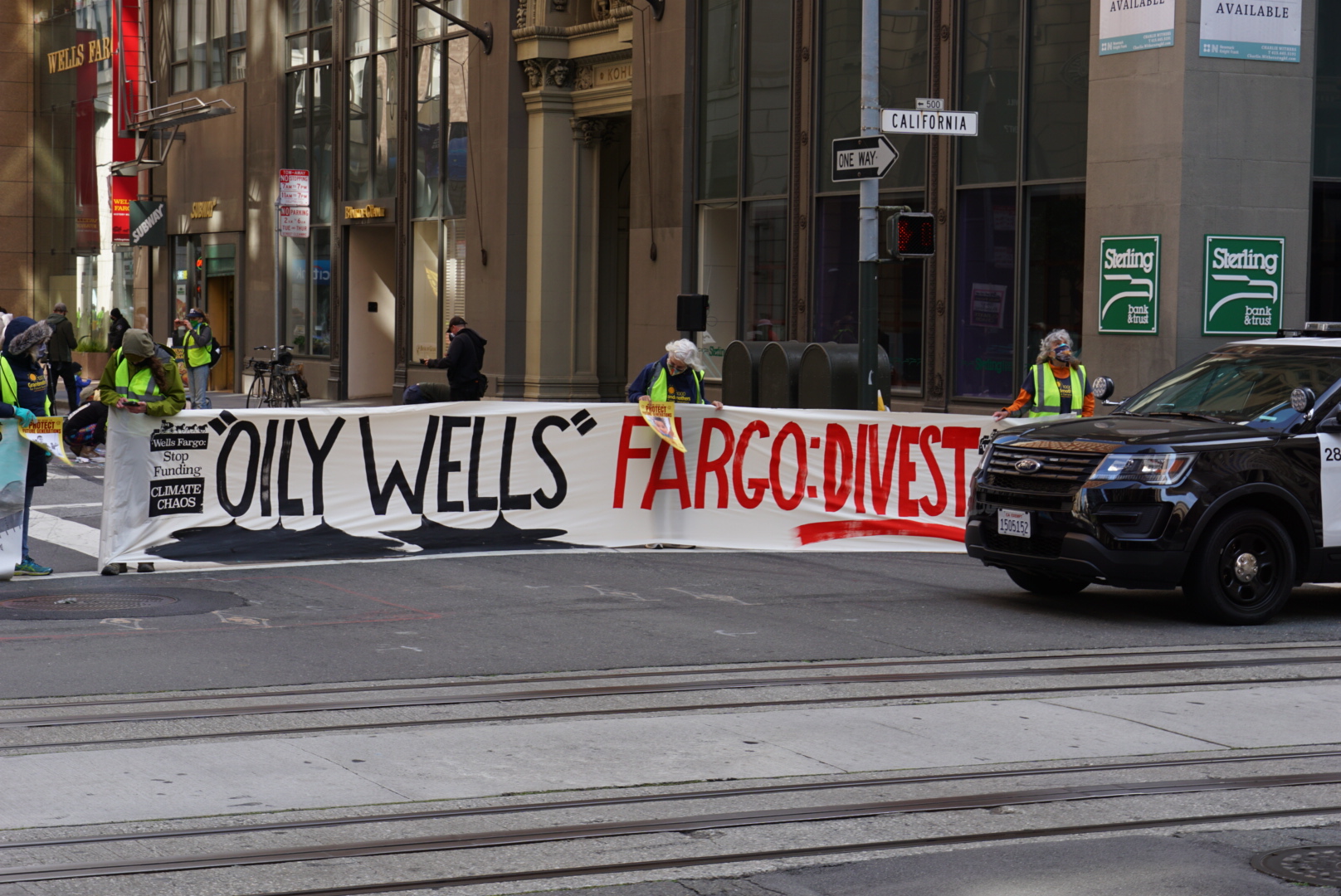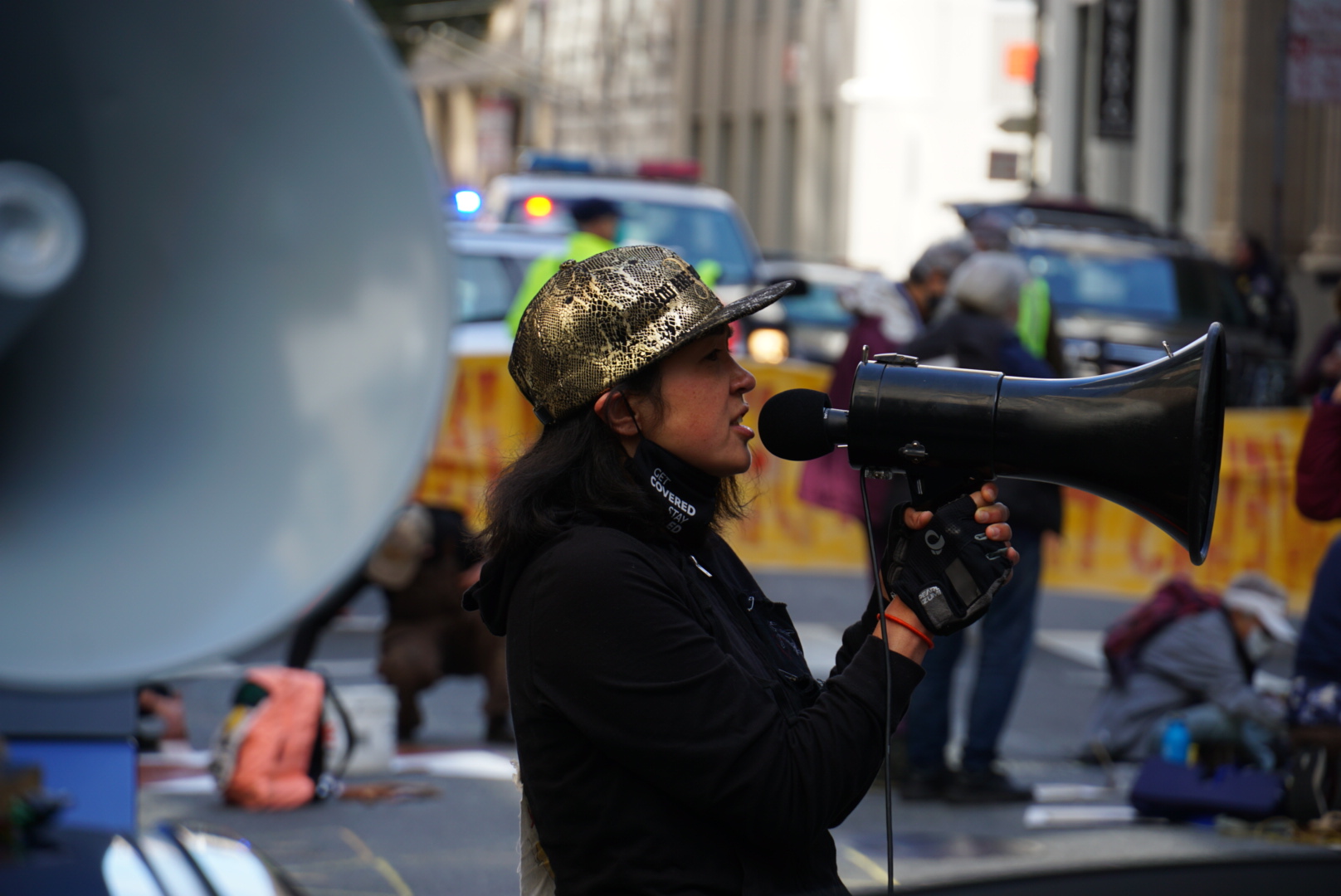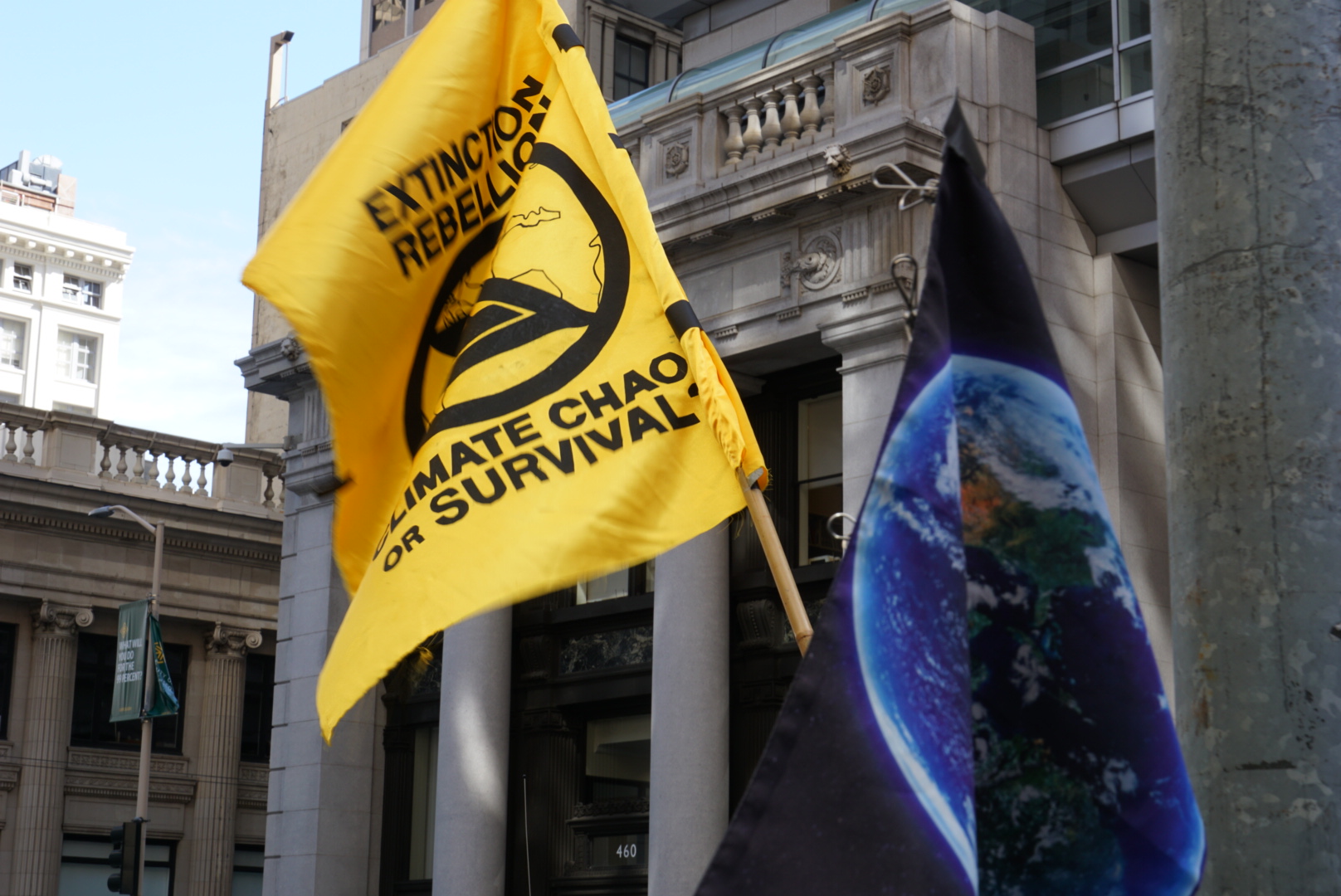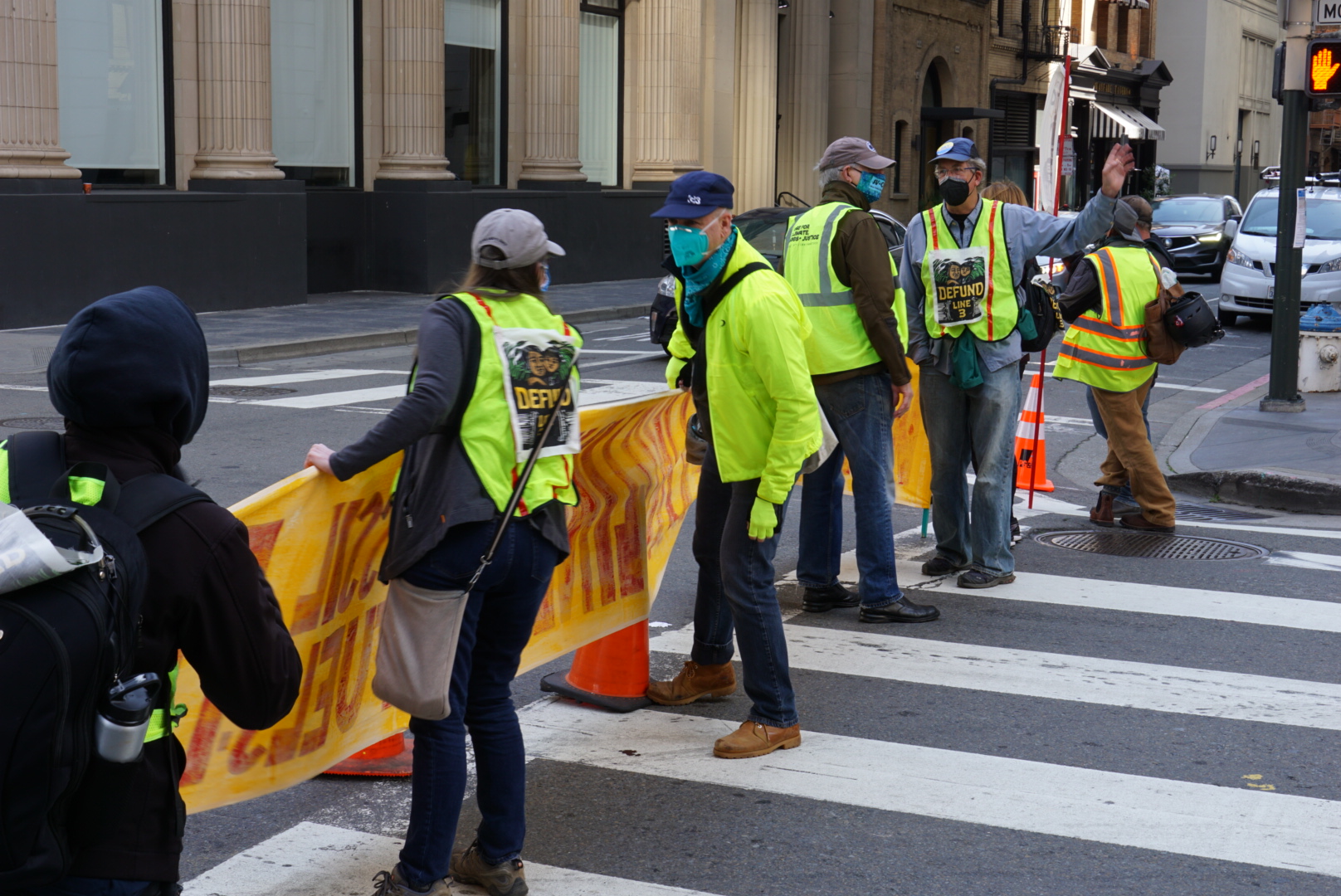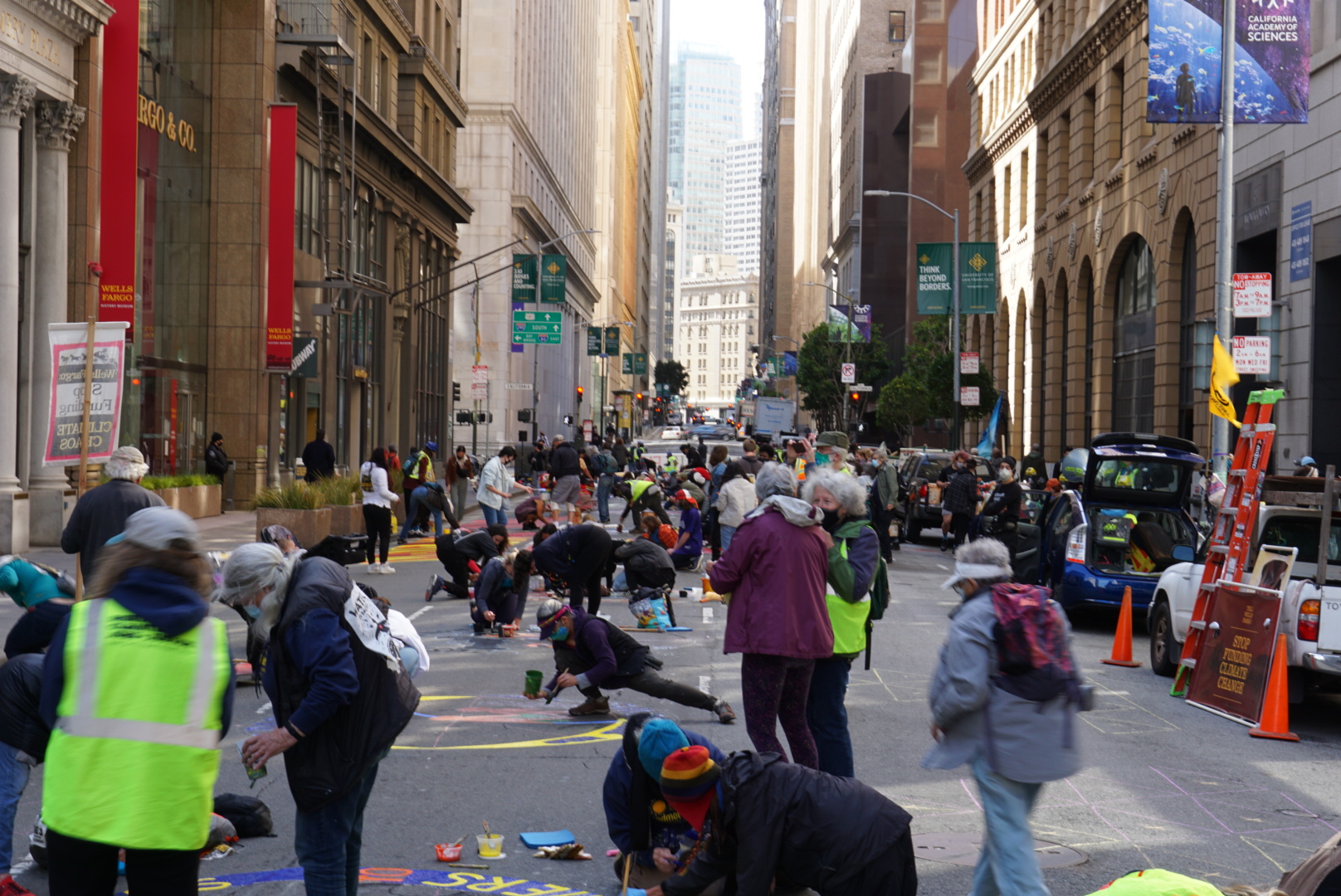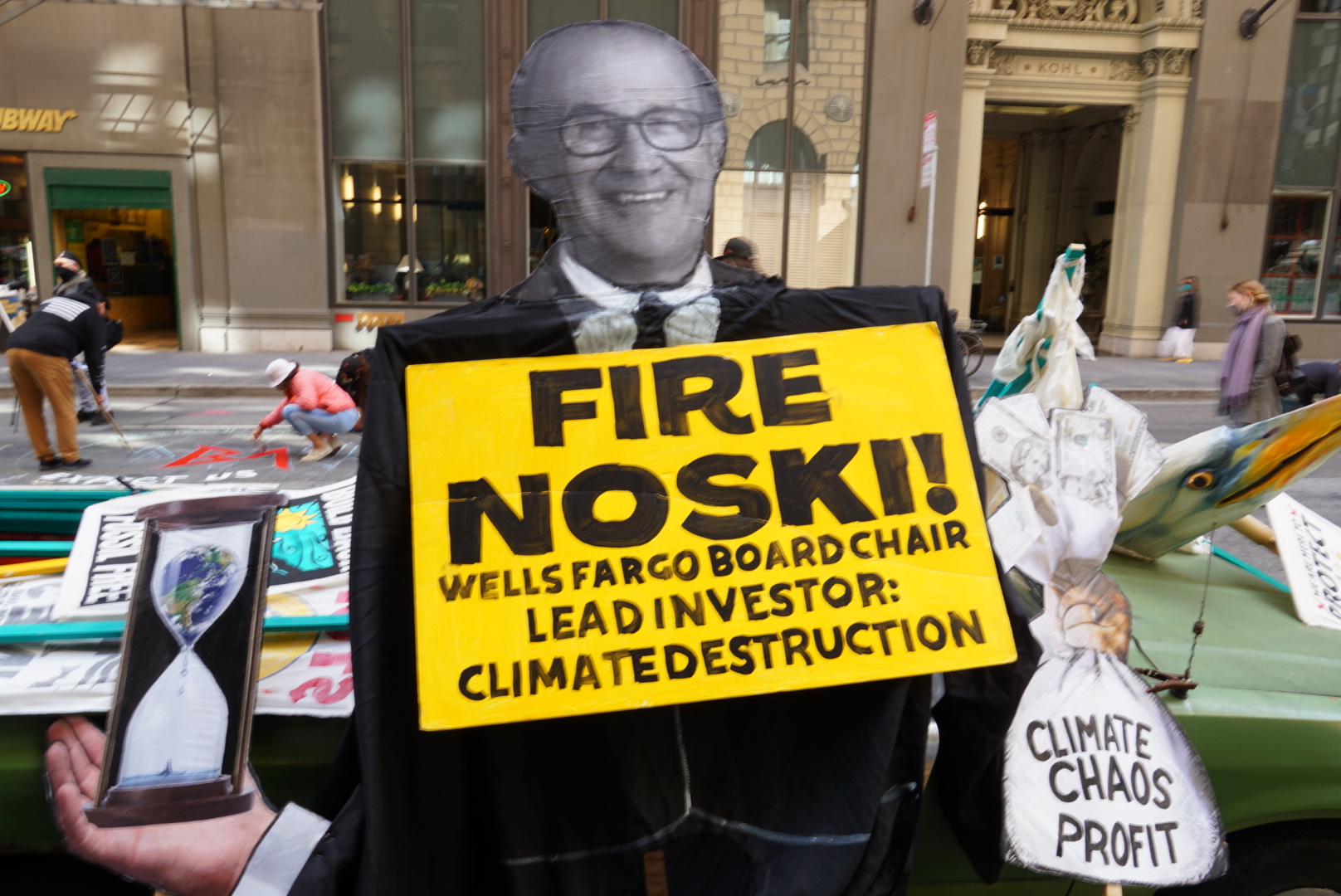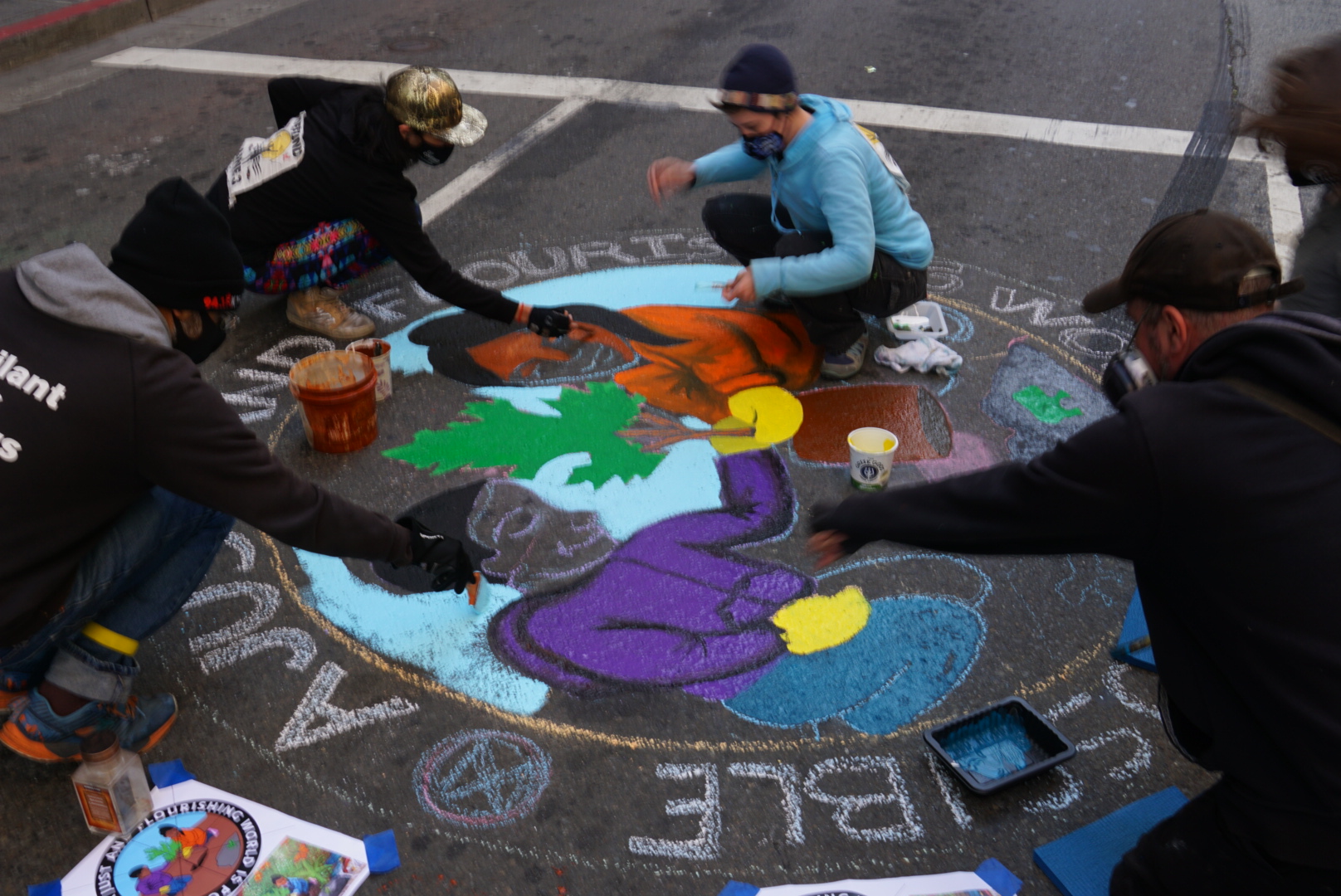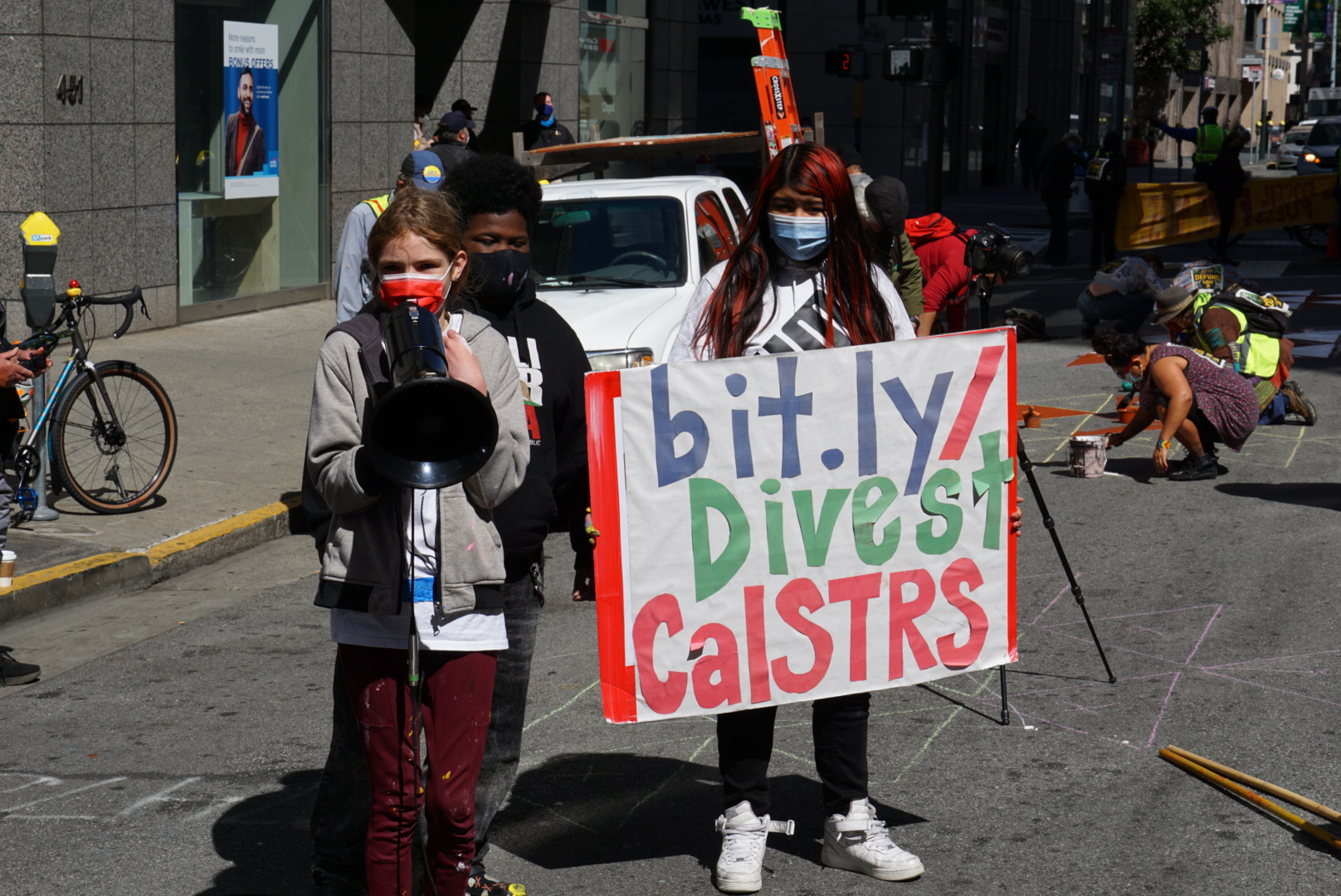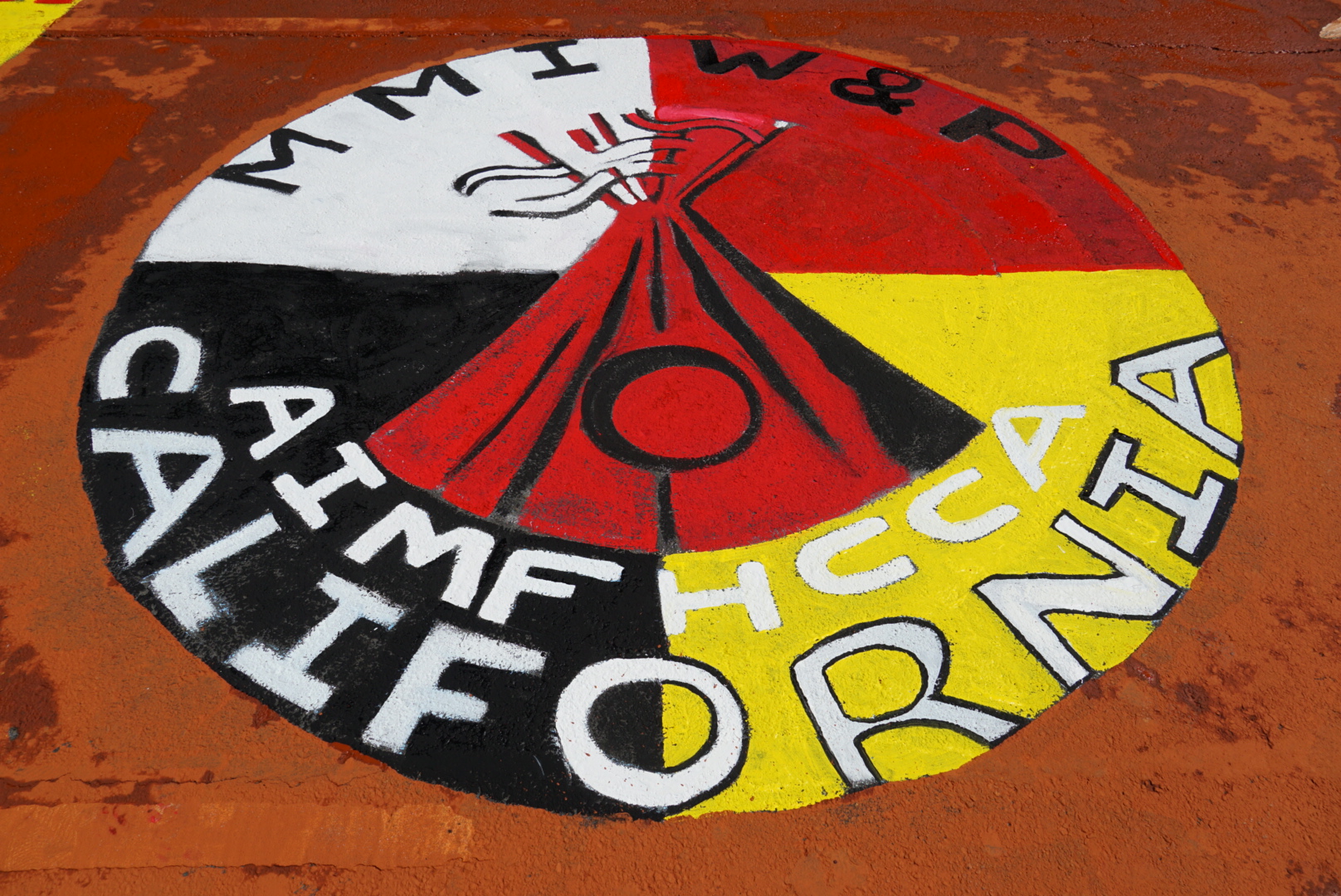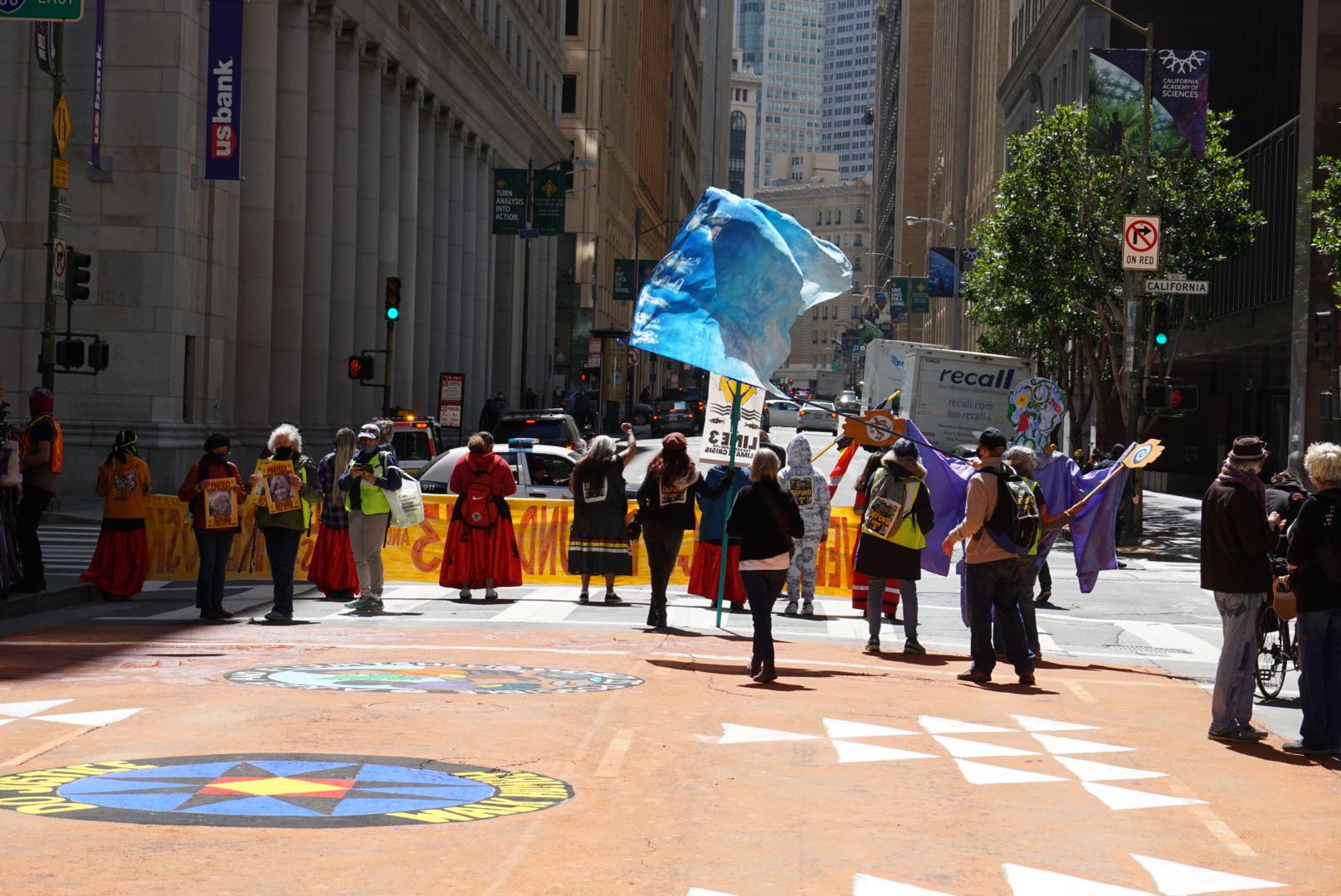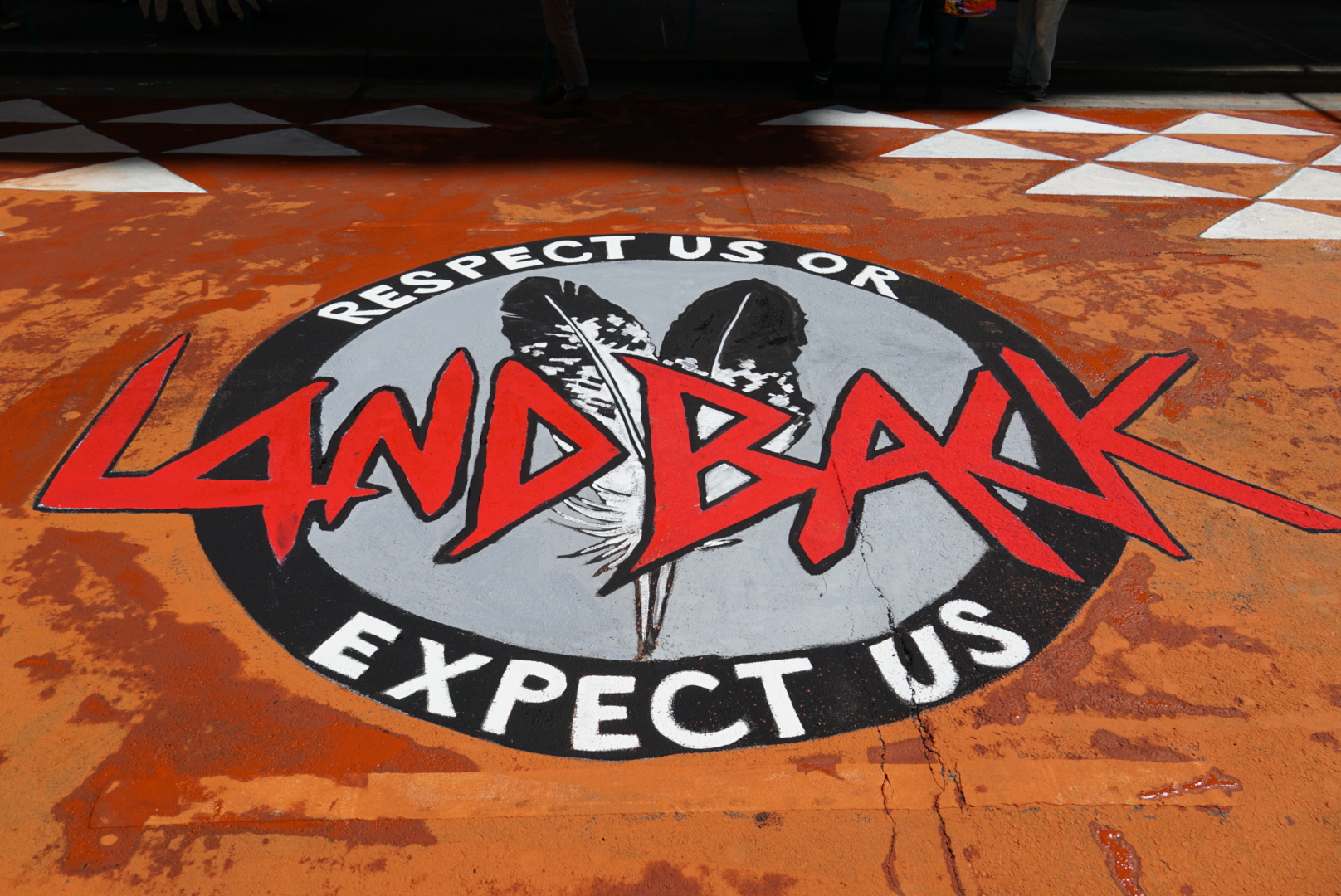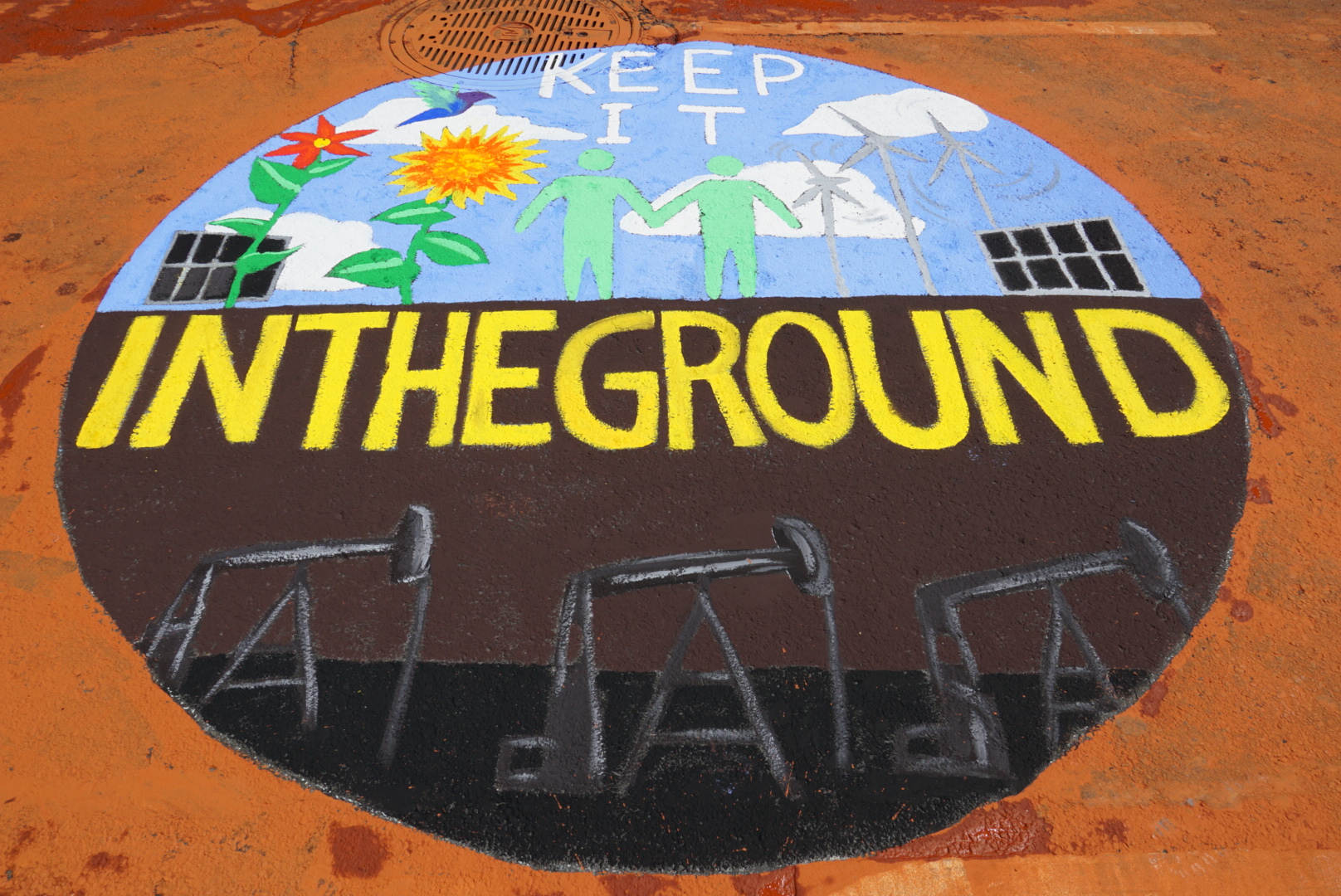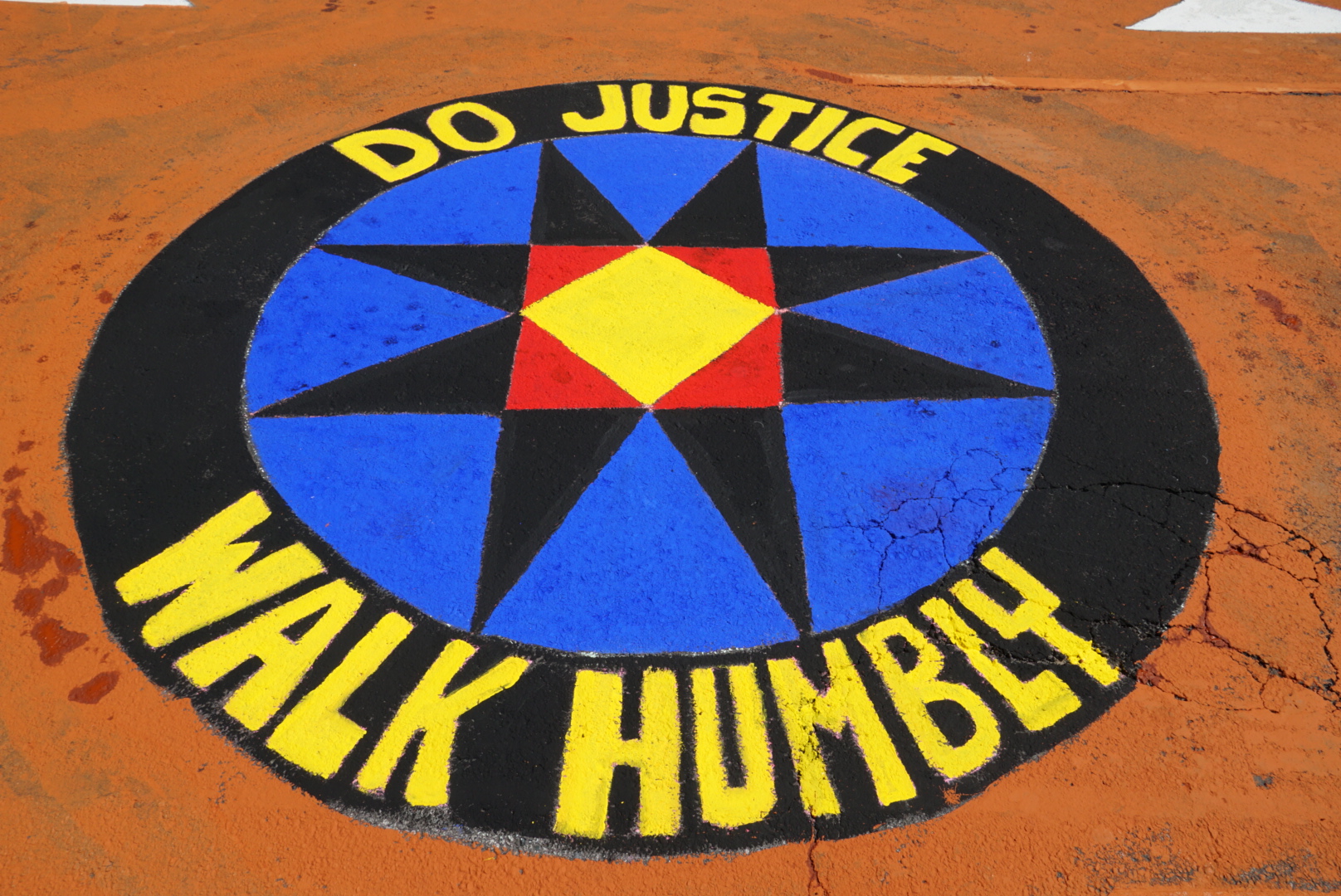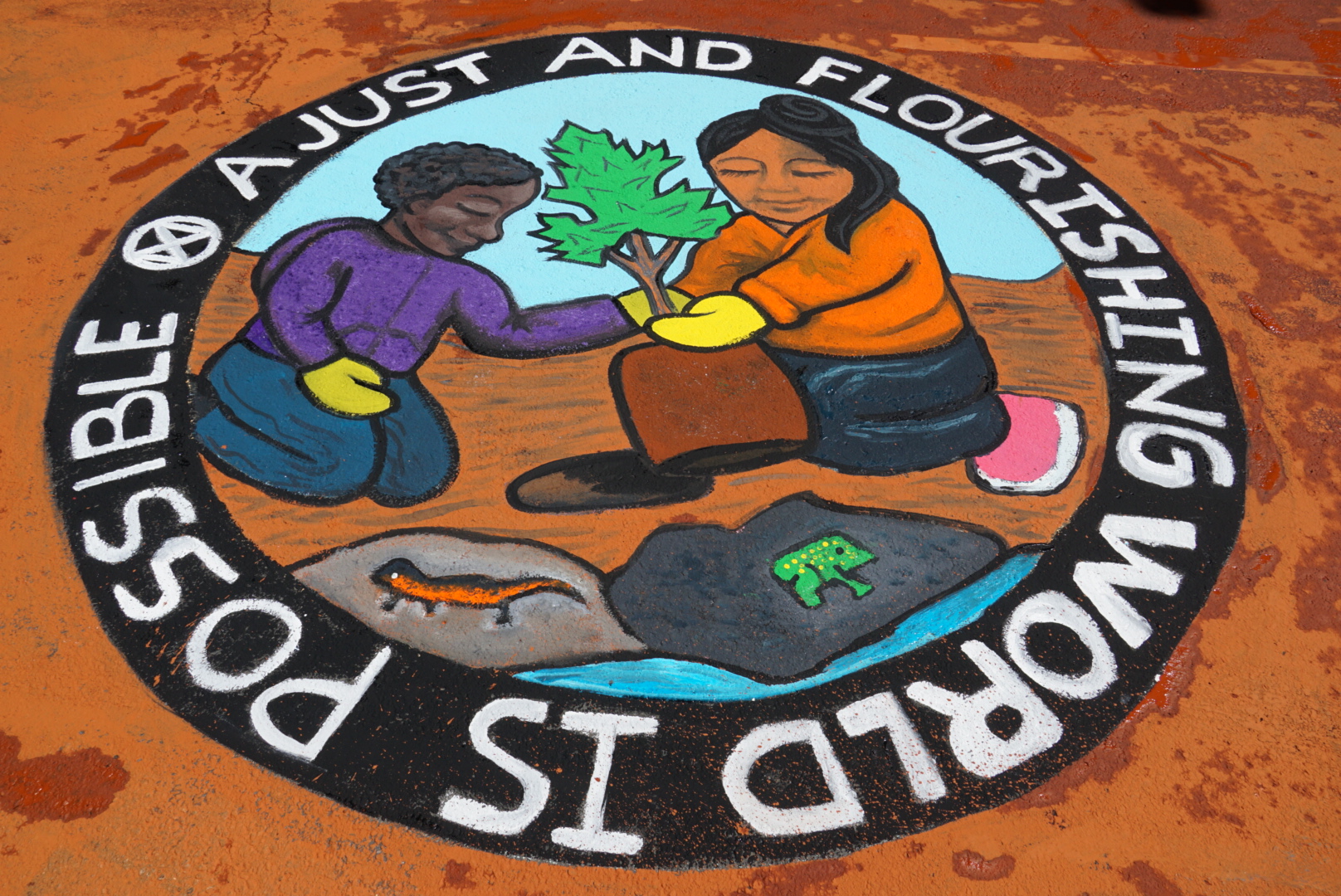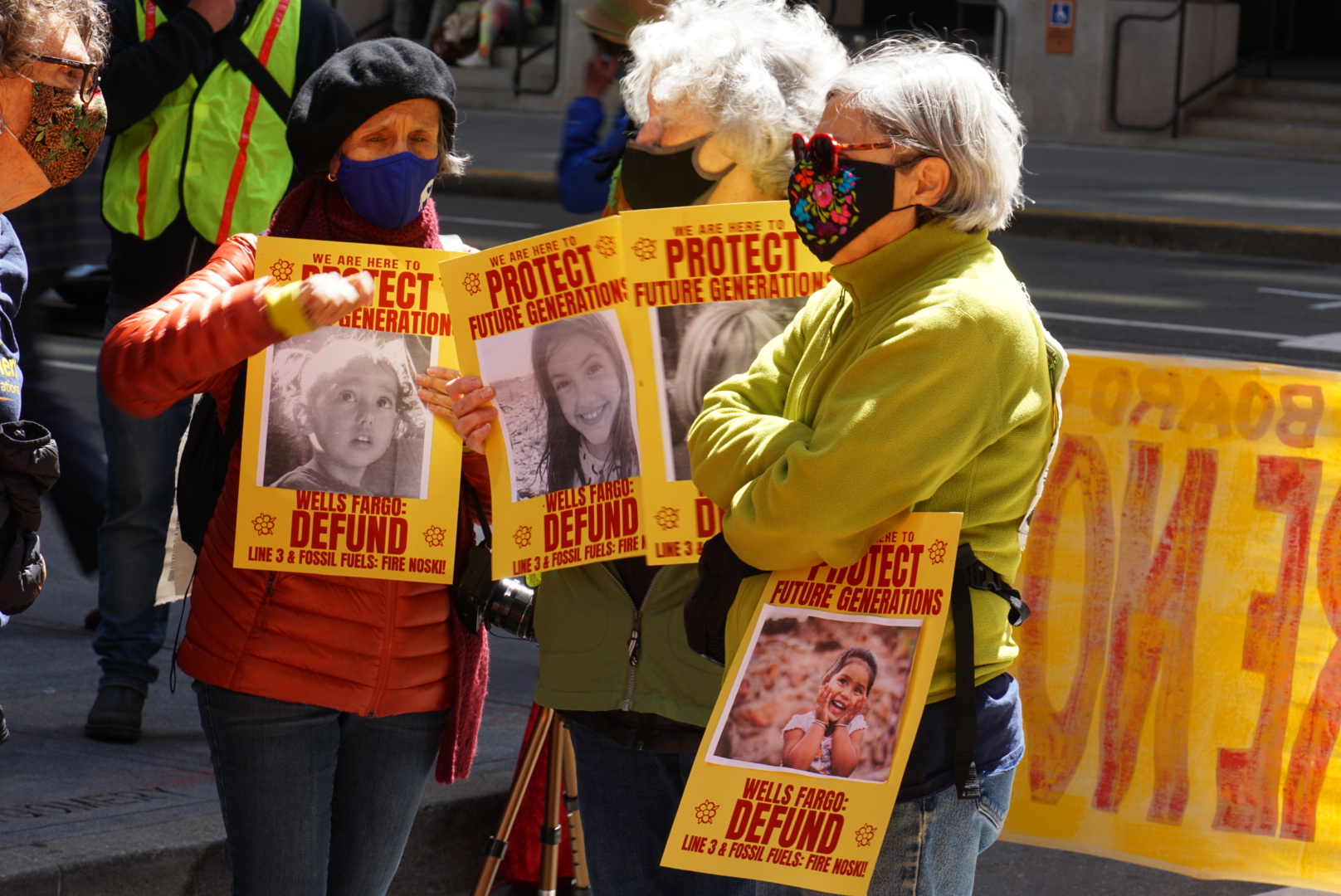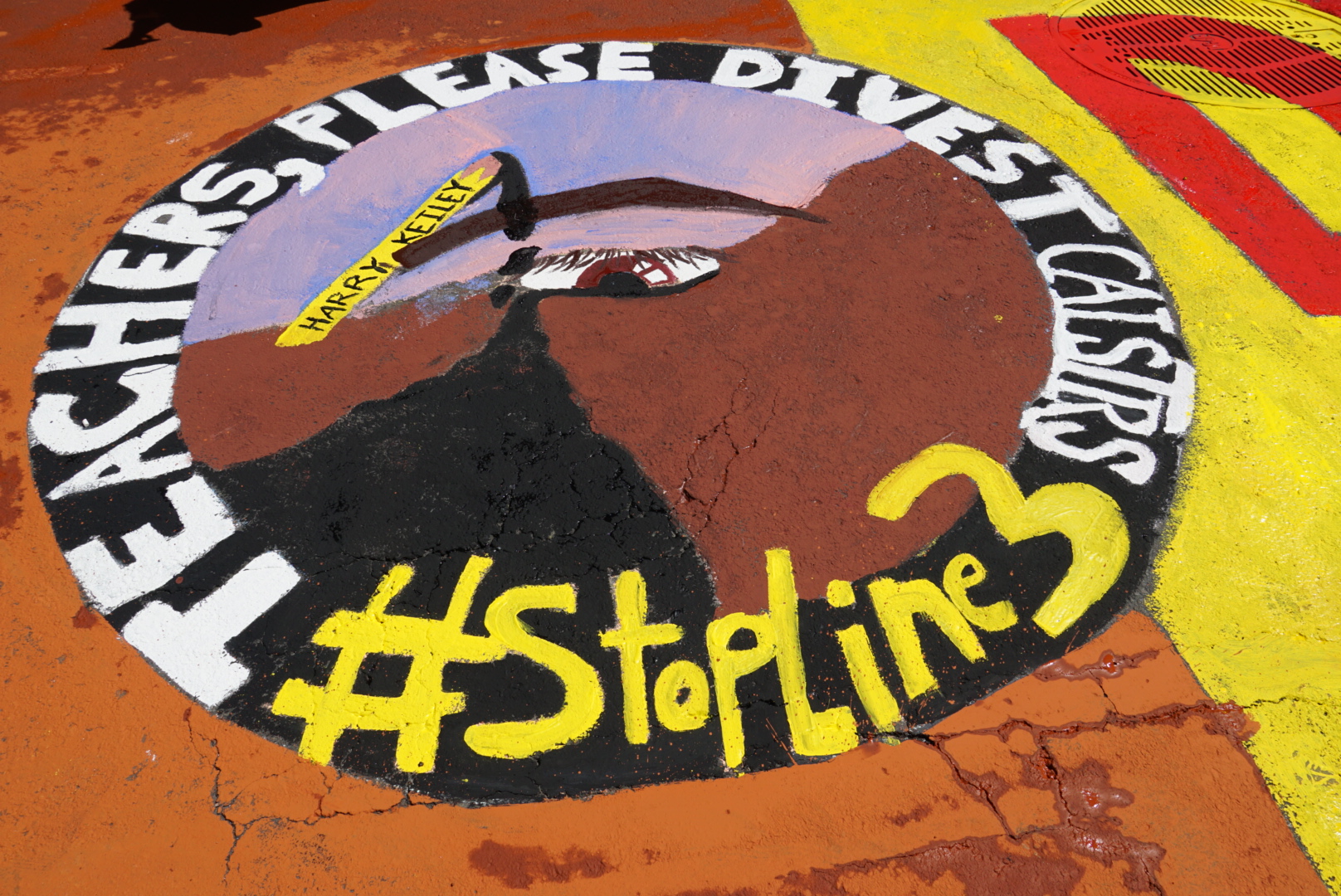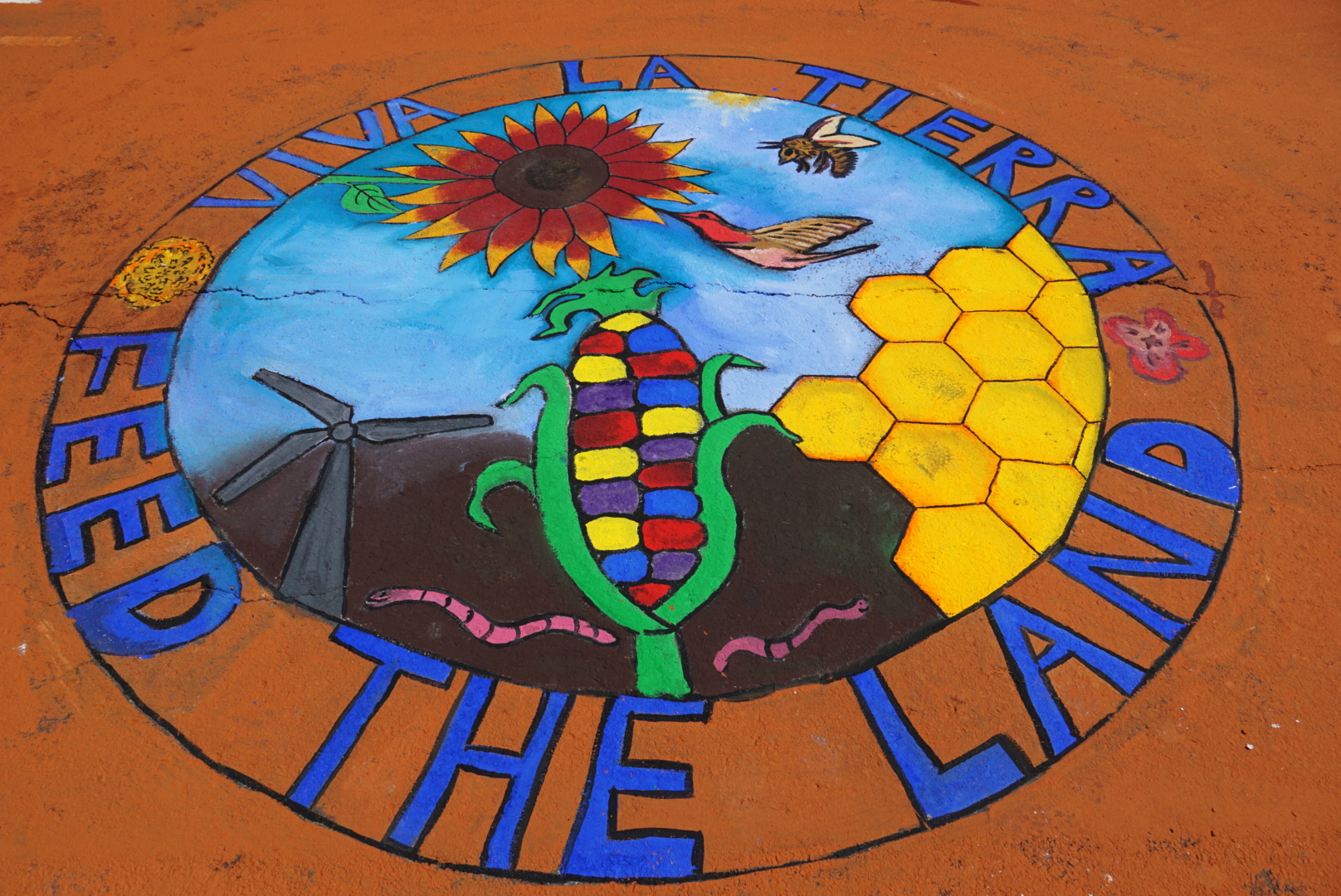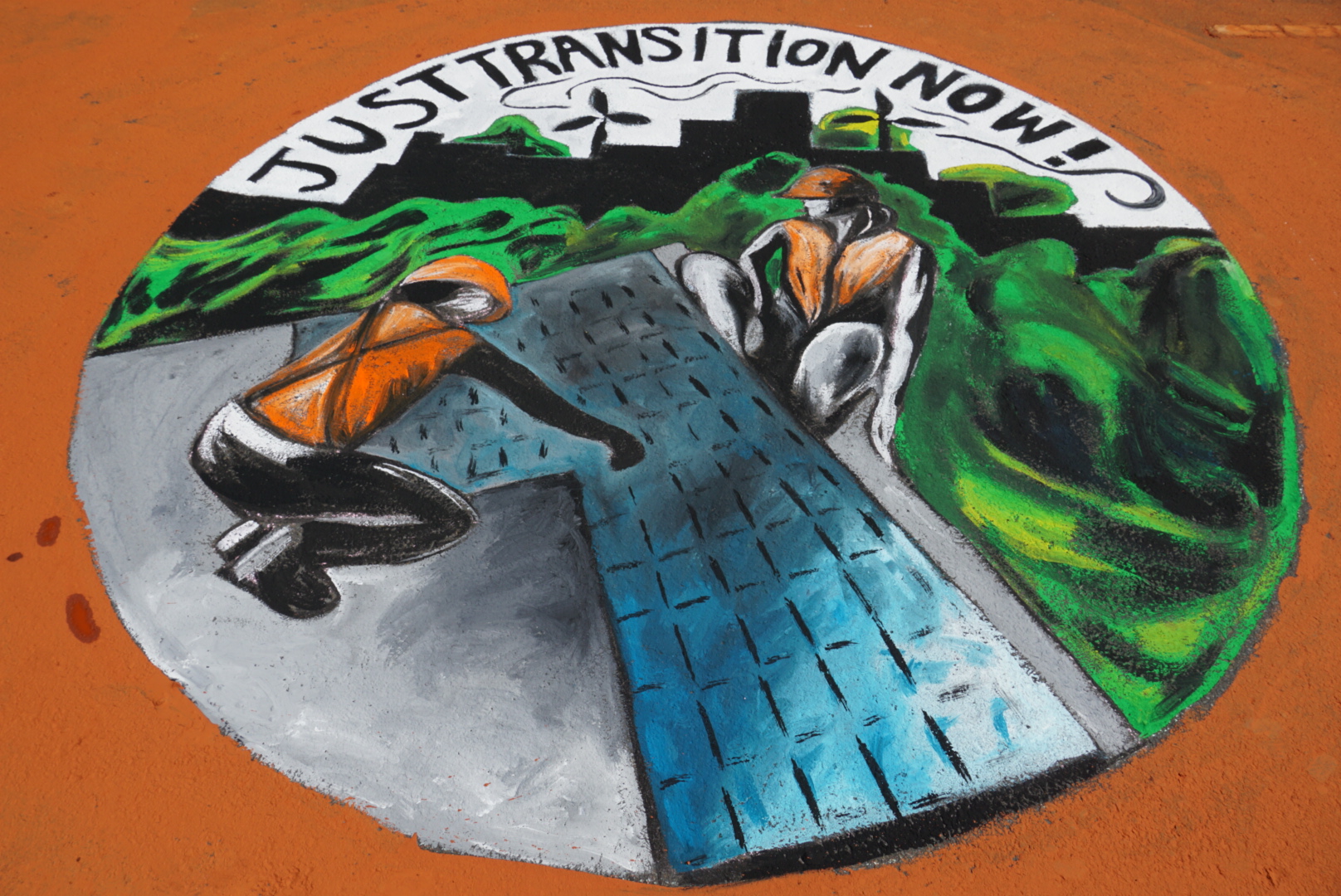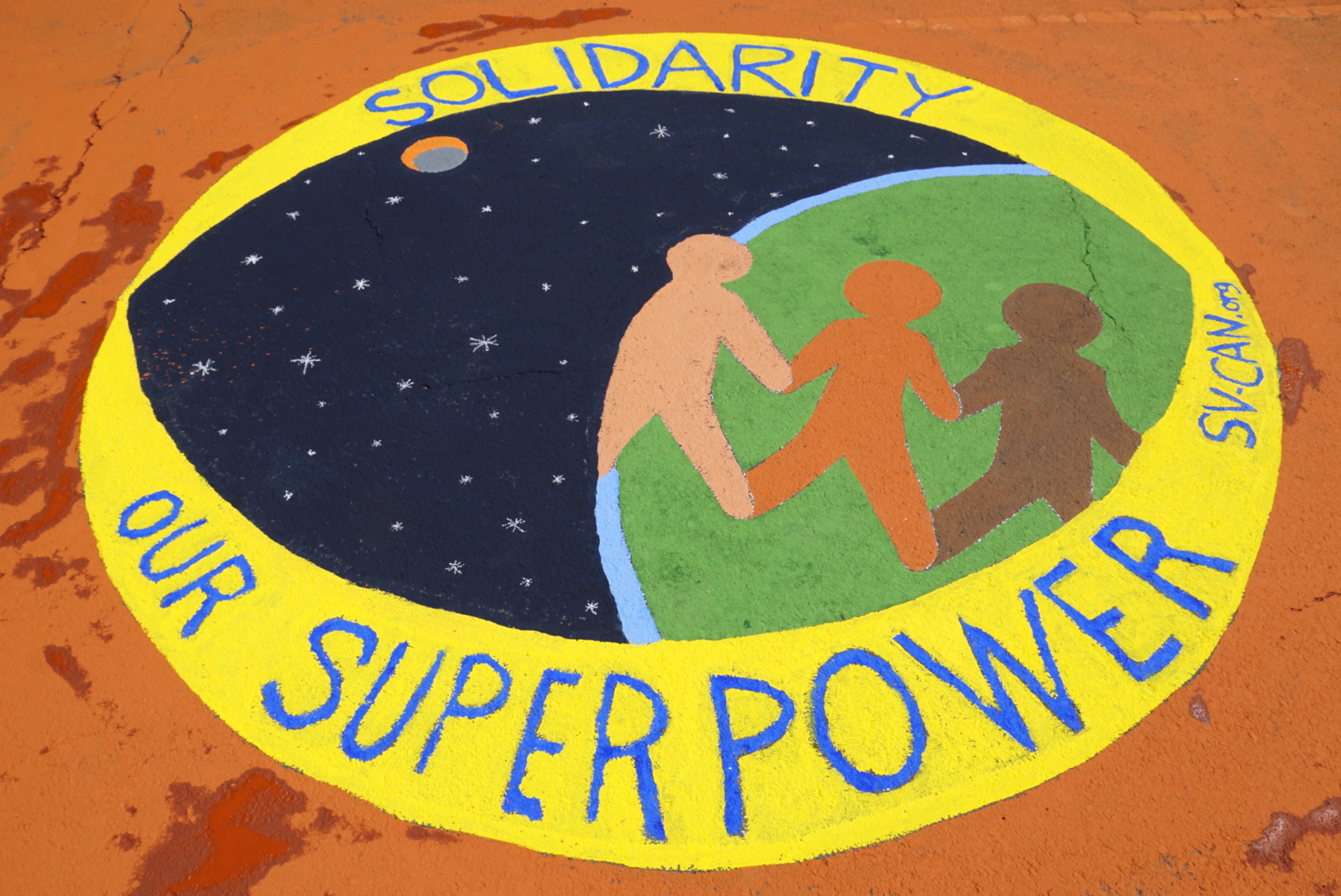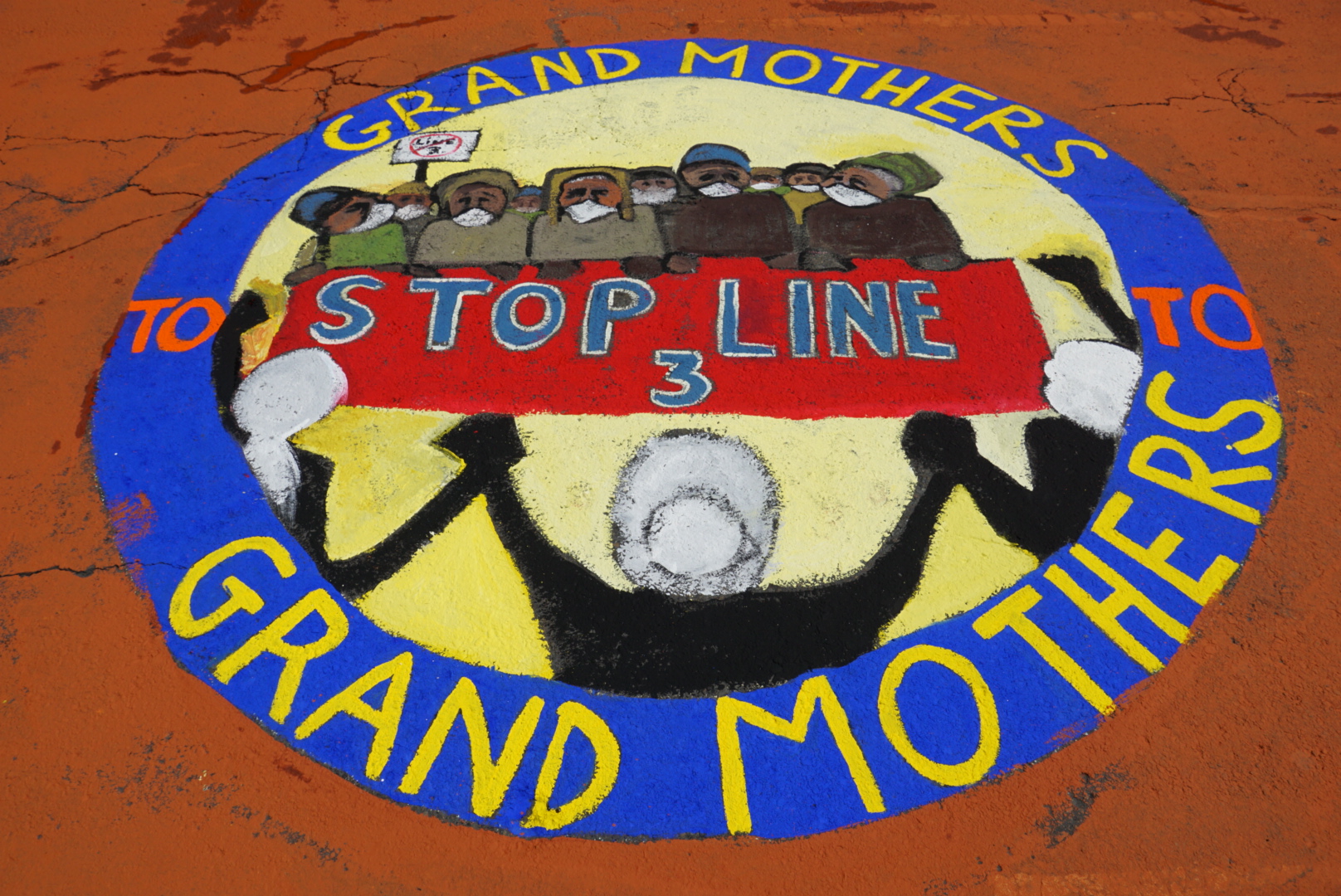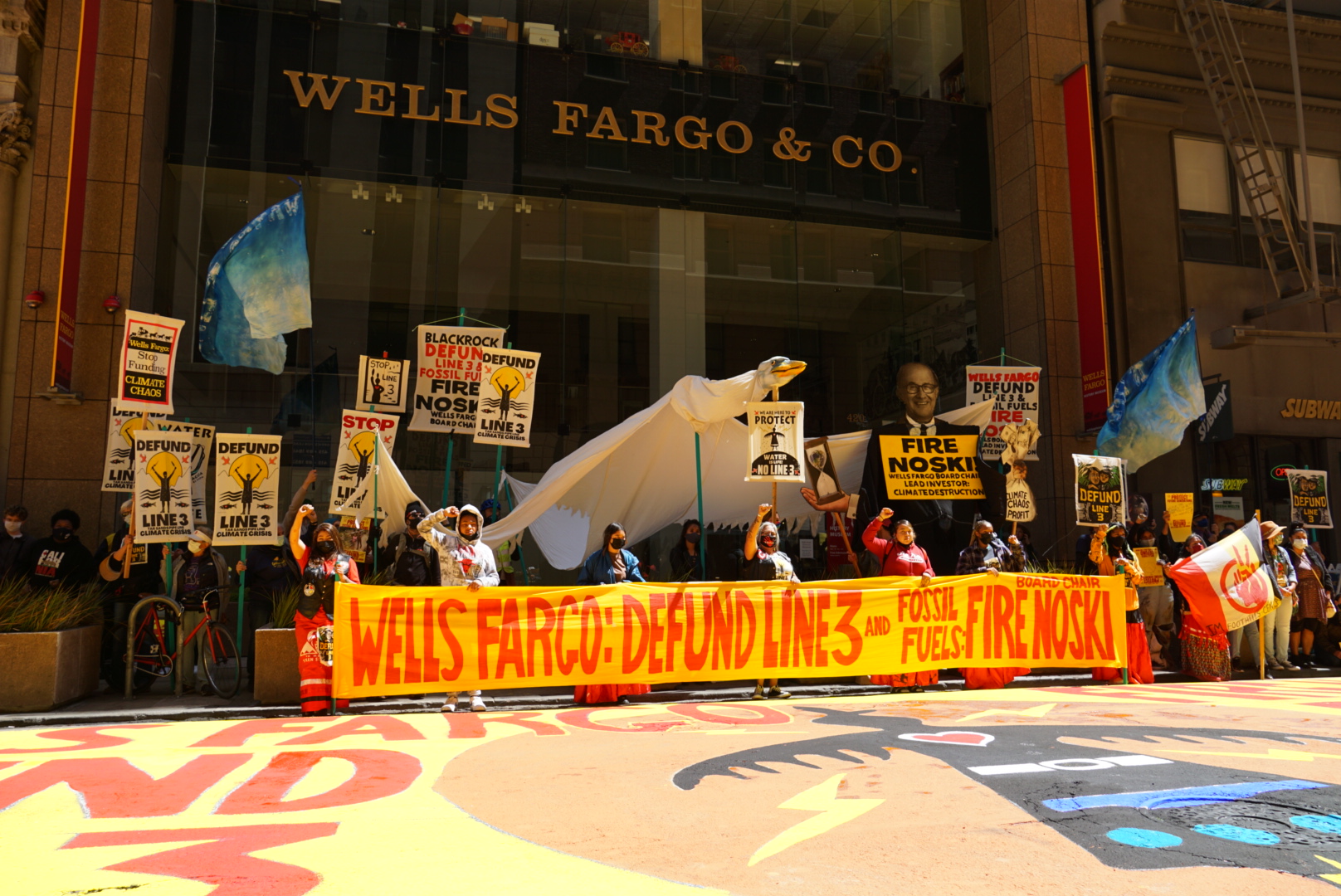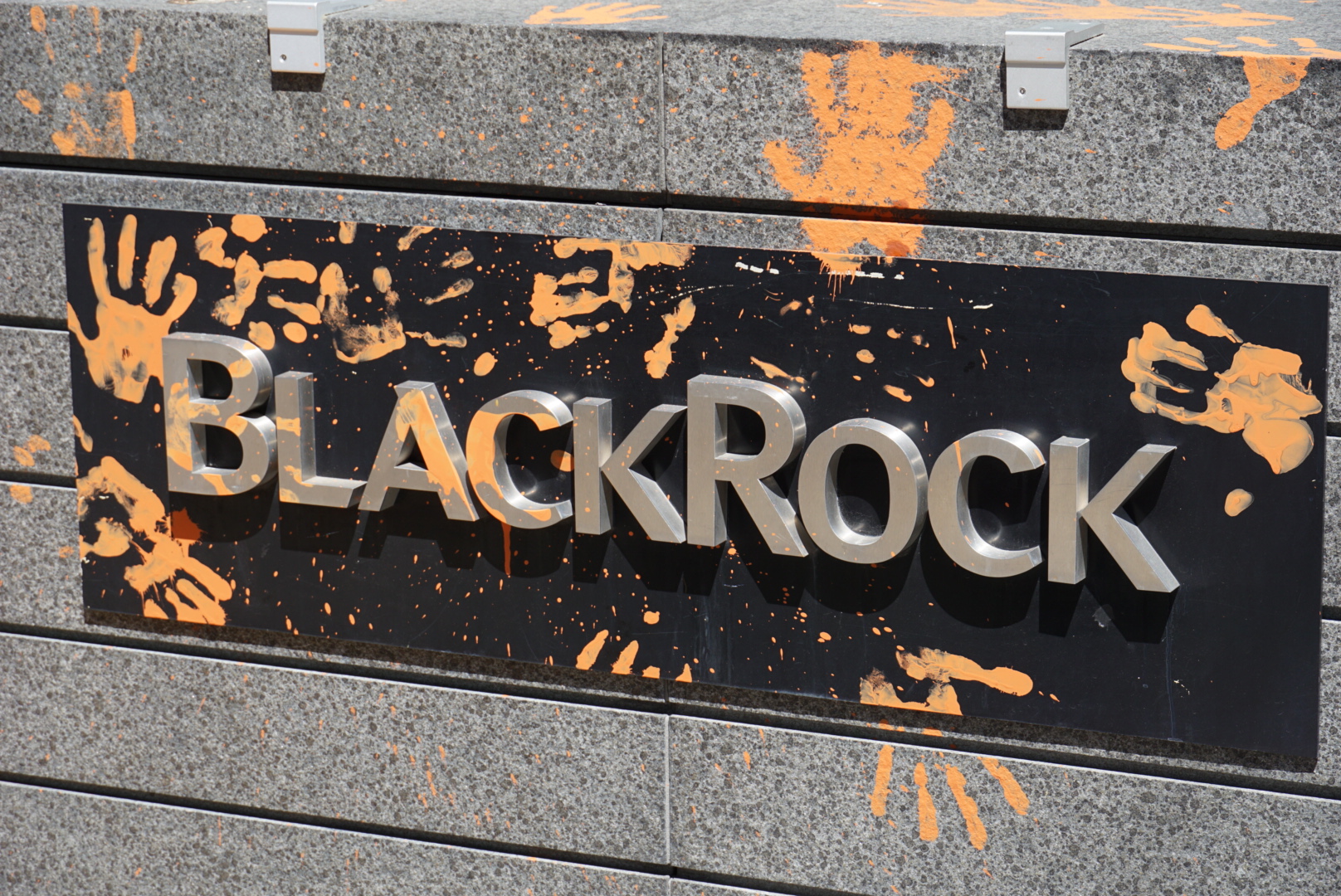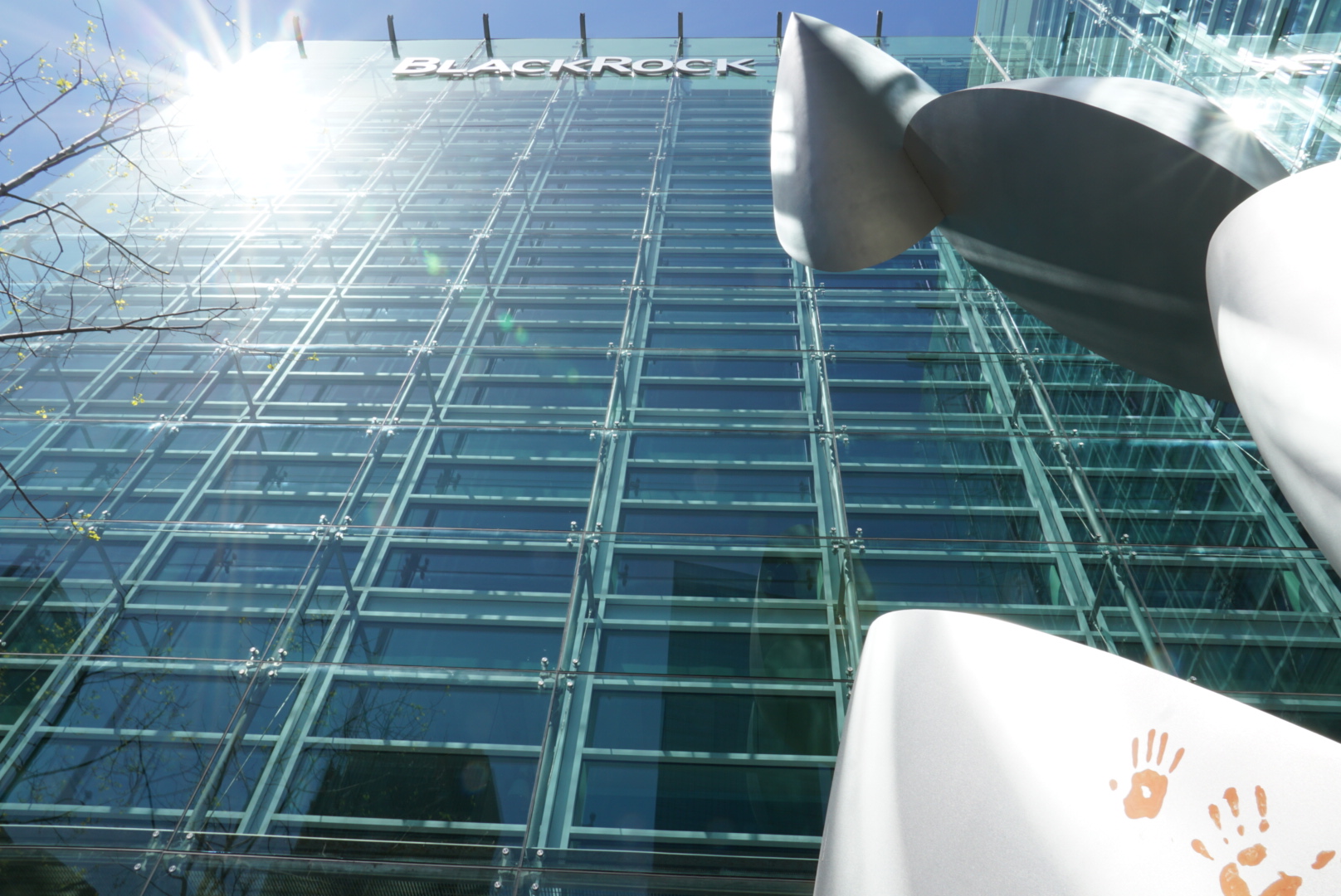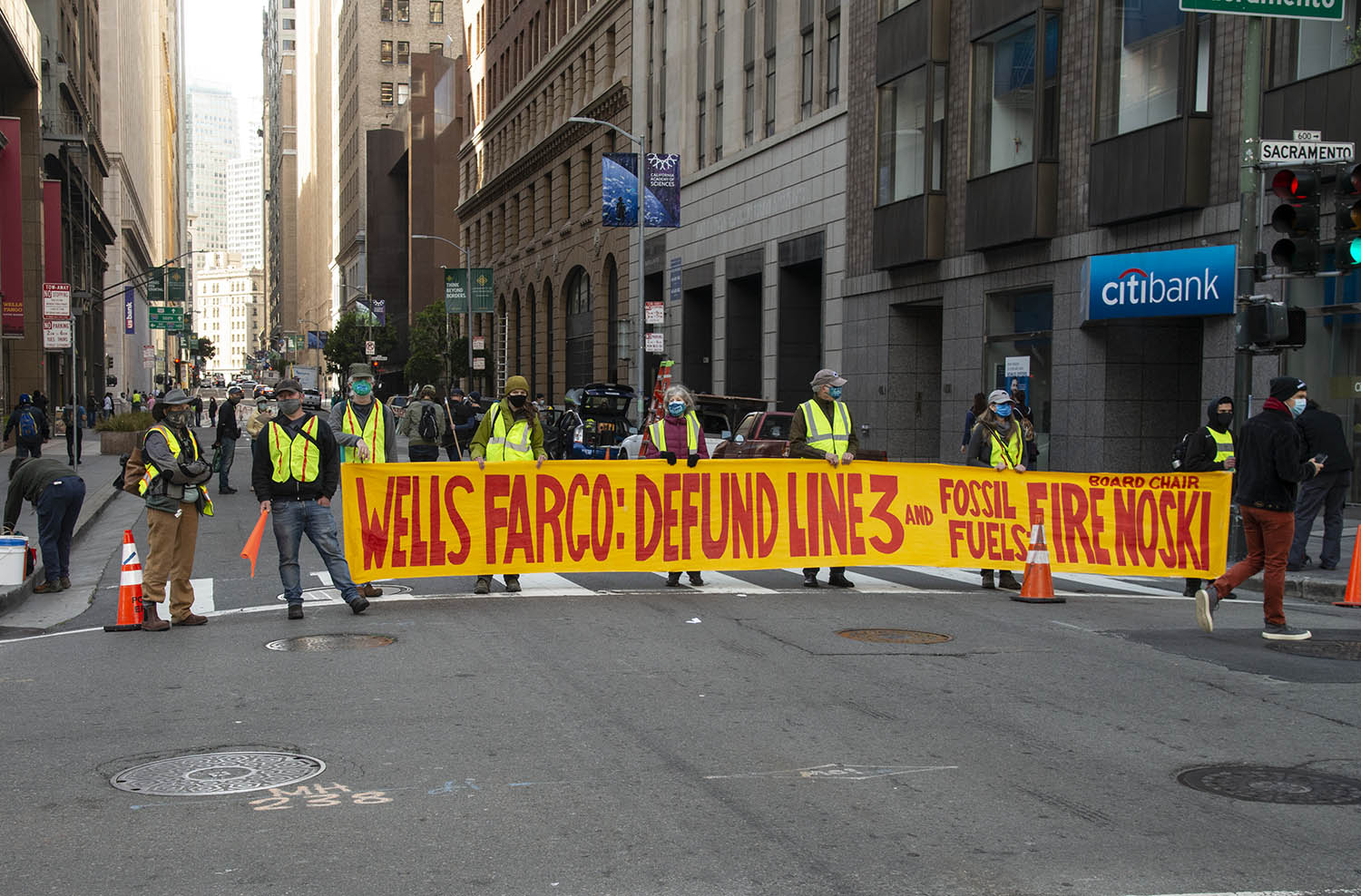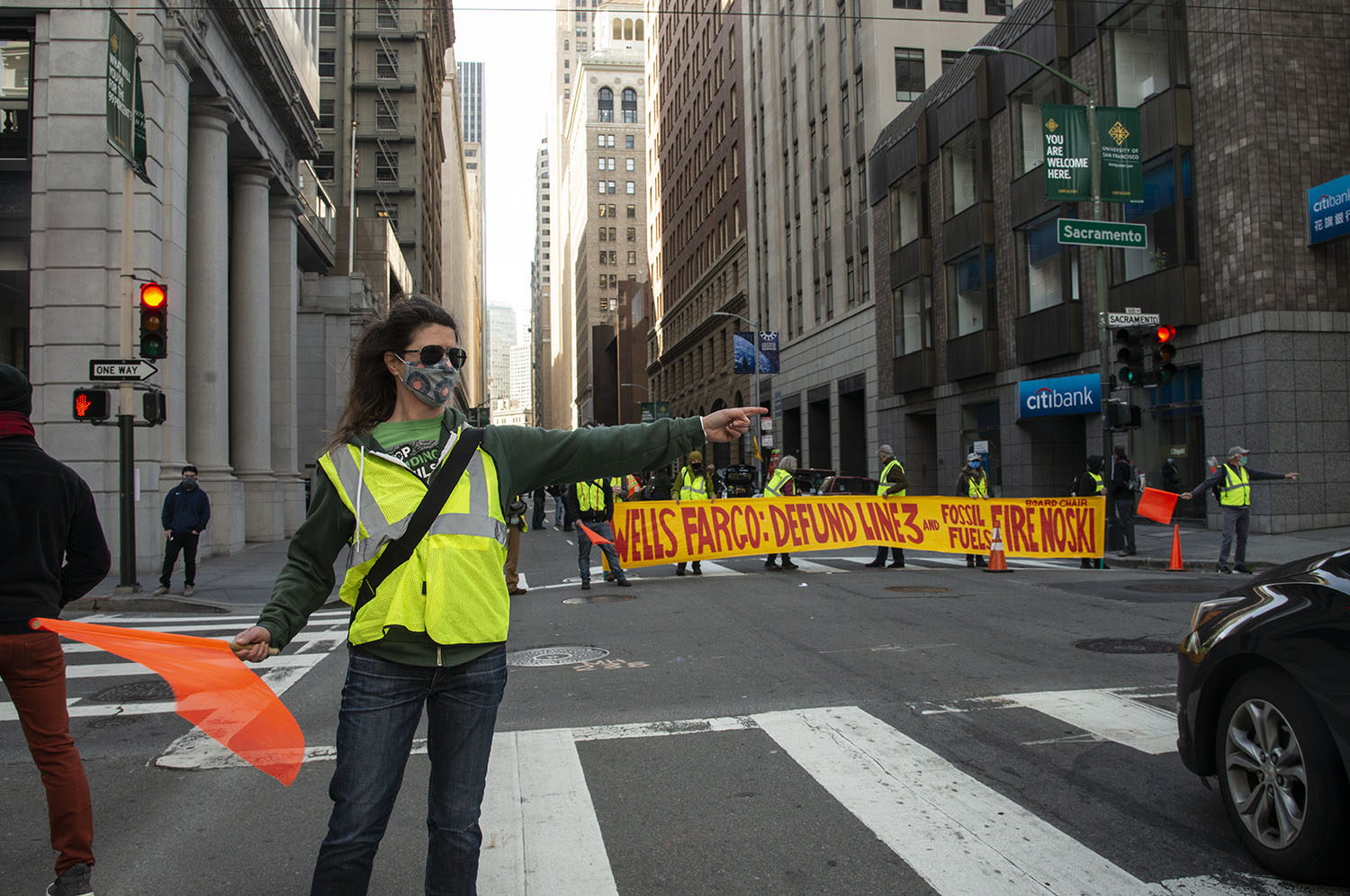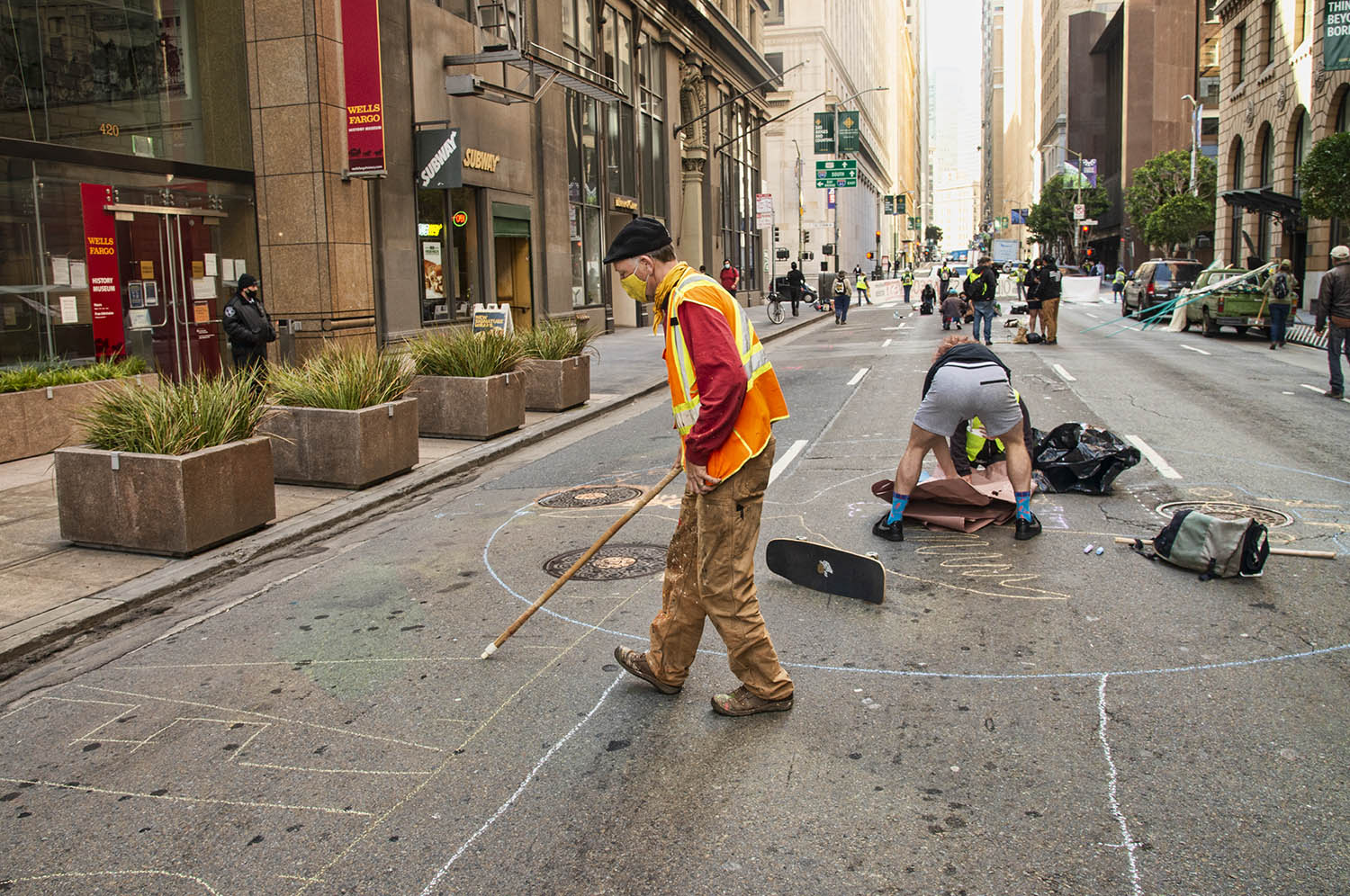 Photo credits: @xrsfbay and @arthurkochstudio
About Extinction Rebellion
Extinction Rebellion is an International, 100% non-violent, civil disobedience movement that aims to drive radical change through direct action to avert climate catastrophe and minimize the risk of human extinction and ecological collapse. XRUS has four demands: 1) Tell the Truth about Climate Change.  2) Reduce CO2 emissions to net zero by 2025. 3) Create a Citizens' Assembly to oversee the changes. 4) Prioritize frontline communities in a just transition.
Join us in taking direct action!
Follow Hashtags: #StopLine3 #ShutdownDAPL #ClimateCrisis #ExtinctionRebellion #XRSFBay #ClimateEmergency