San Francisco Financial District Tour of Shame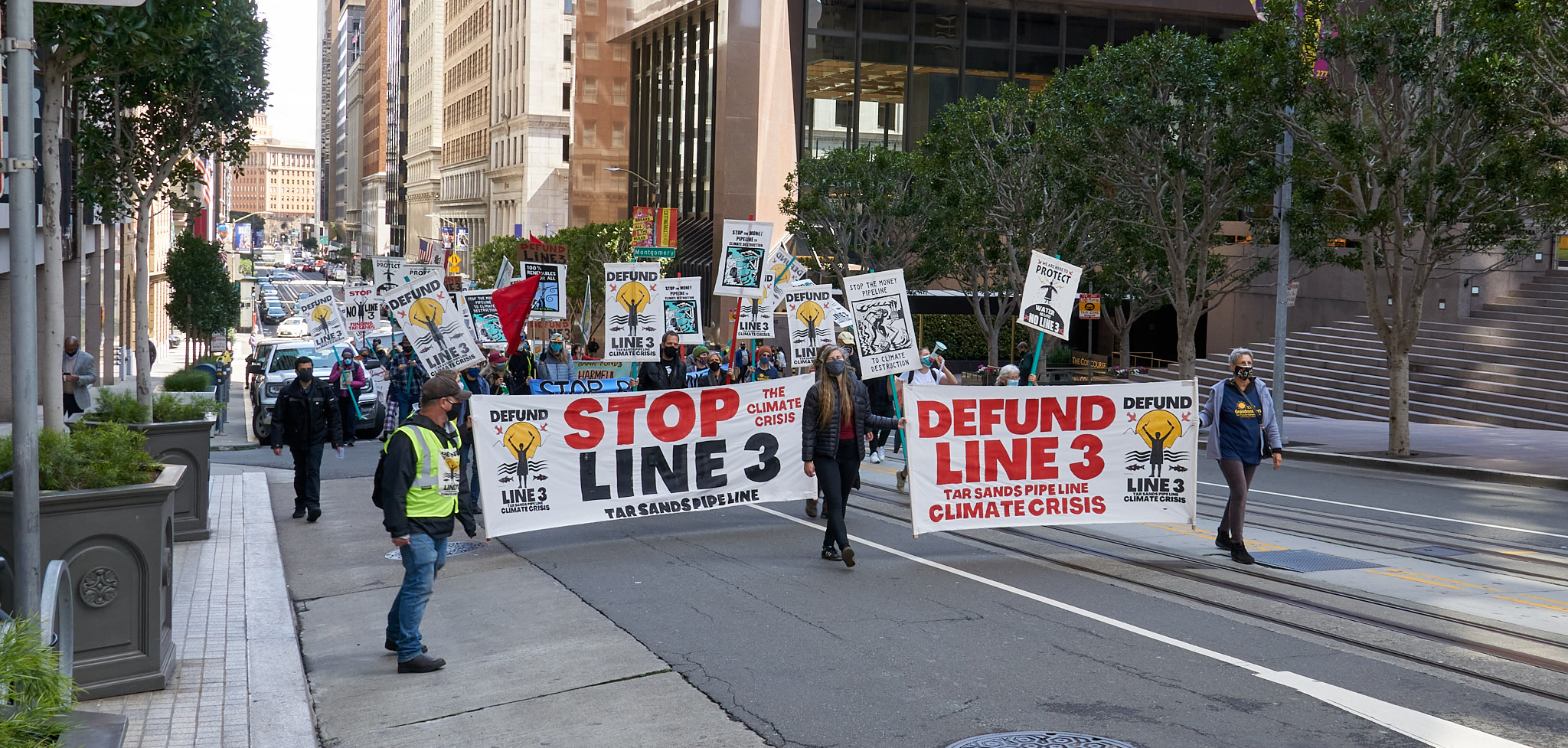 Heeding the call from Indigenous activists on the frontlines in Minnesota, on Friday March 19th activists from all around the Bay Area converged in San Francisco's "Wall Street West" district to let four dirty banks know it's time to end pipeline funding.
Two teams split up and rotated among the offices of Chase, Union Bank, Citi, and Wells Fargo. These banks are all complicit in financing the violation of Indigenous land in MN and beyond – all for a leaky pipeline to transport Canadian #TarSands oil that nobody will use domestically.
Props go to organizers and allies Diablo Rising Tide, Oil and Gas Action Network, 350 Bay Area Action, Youth Vs. Apocalypse, David Solnit, 1000 Grandmothers Bay Area, Sunrise Movement Bay Area, Silicon Valley Climate Action Now, and more.
#StopTheMoneyPipeline #DefundLine3 #KeepItInTheGround
Click on any photo to start the detail gallery…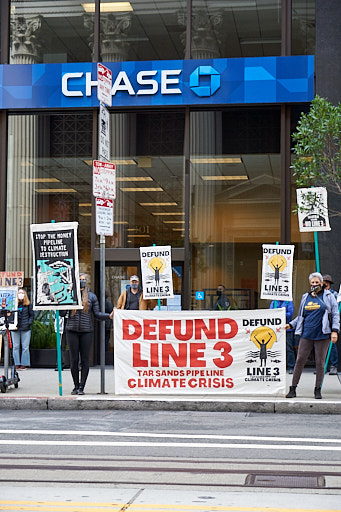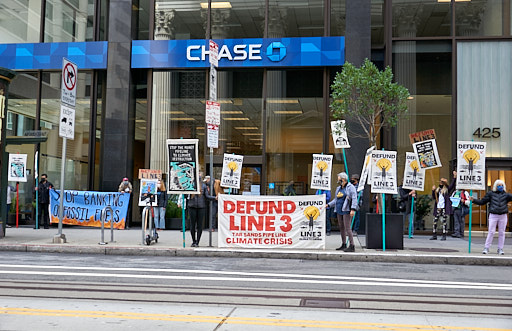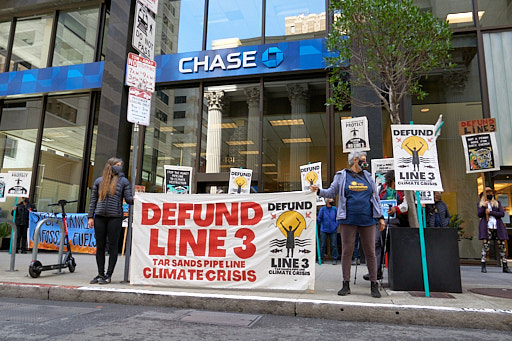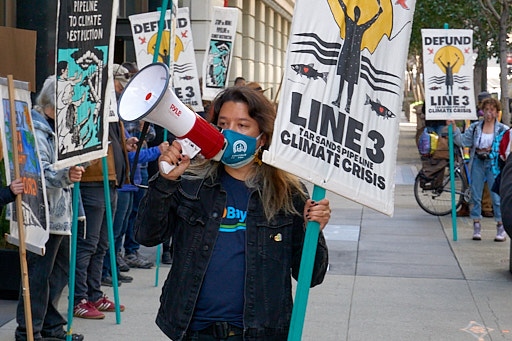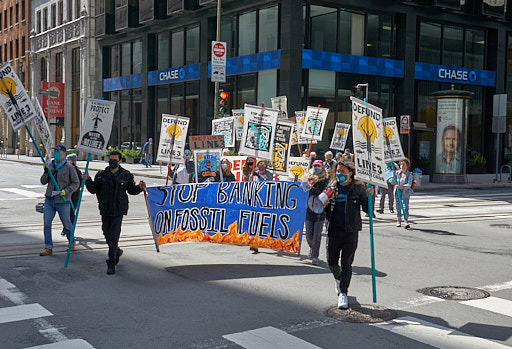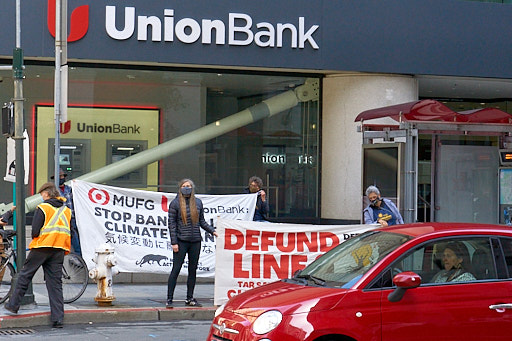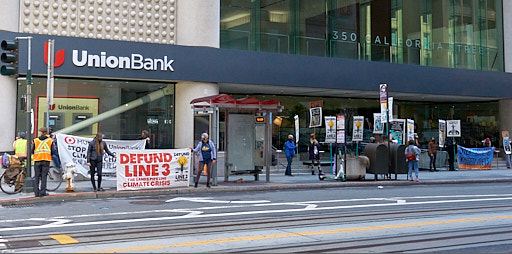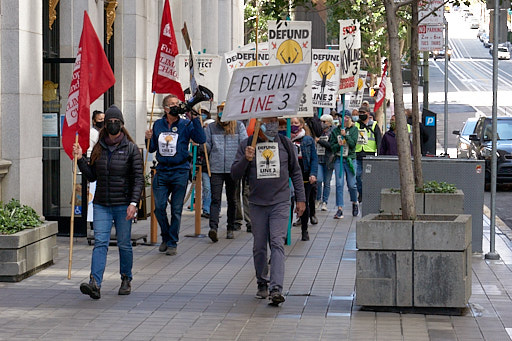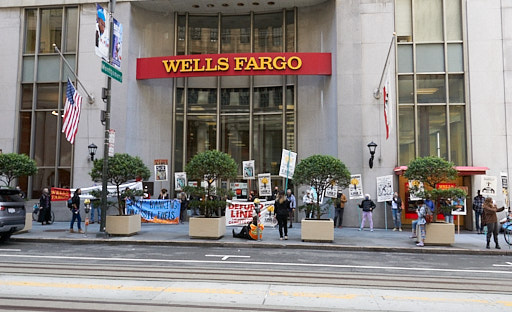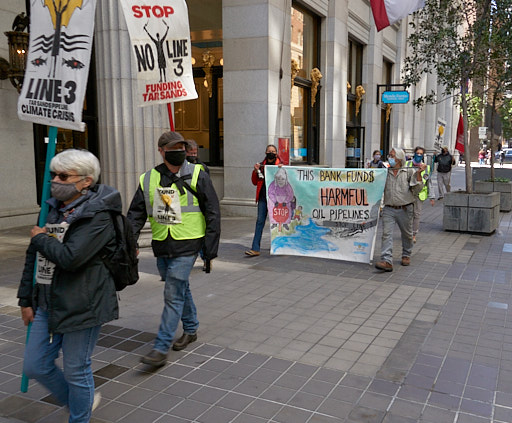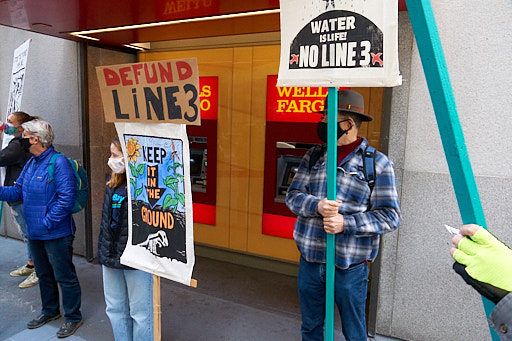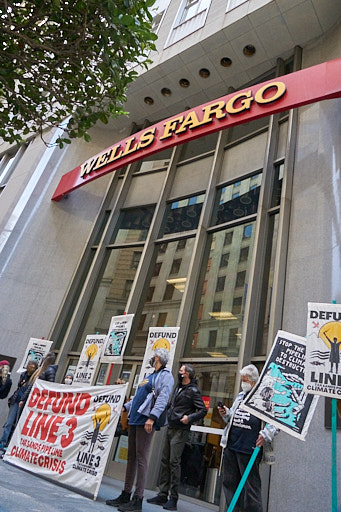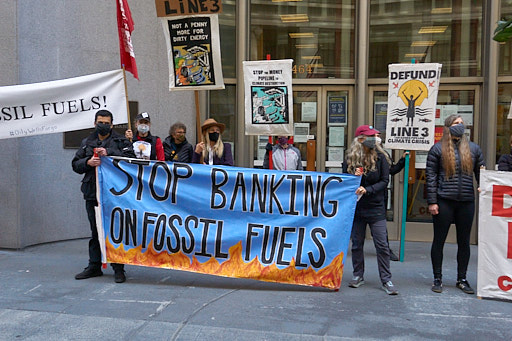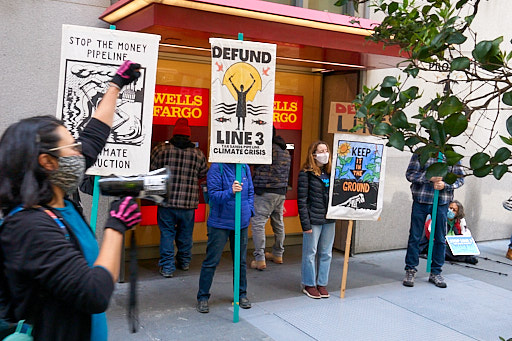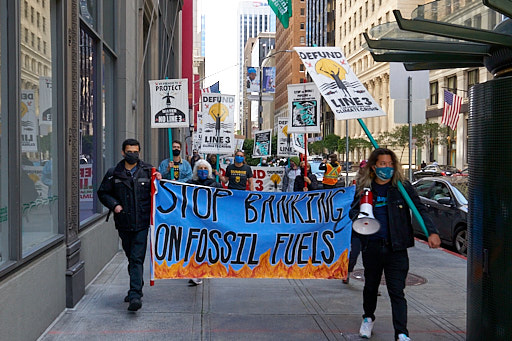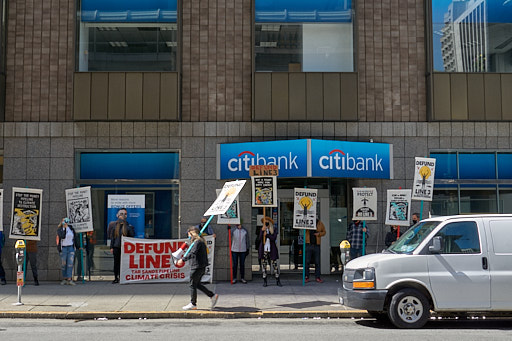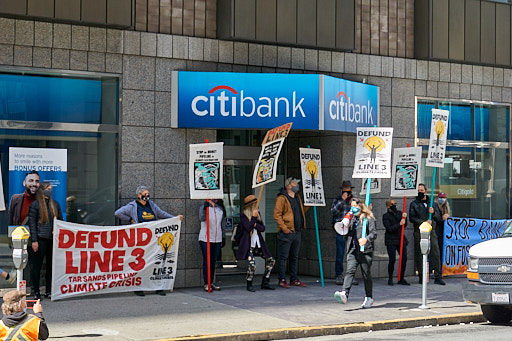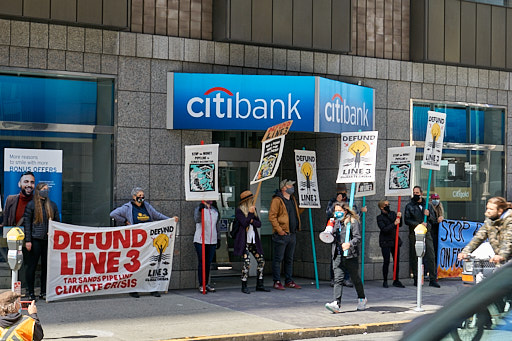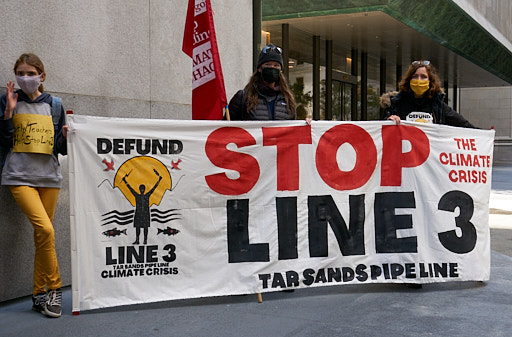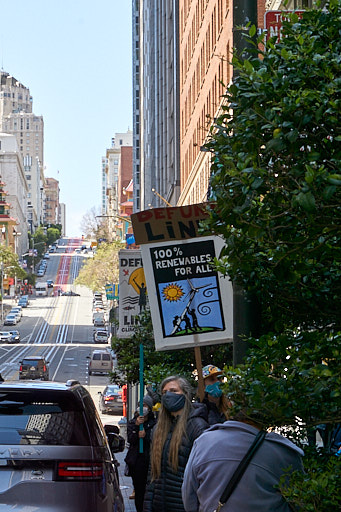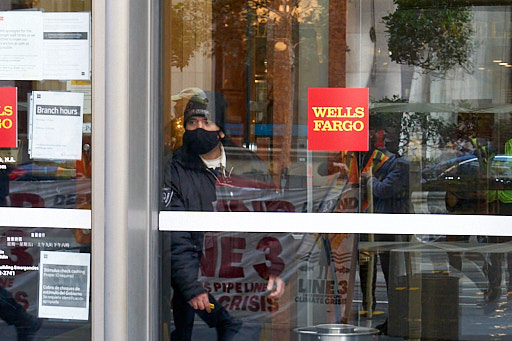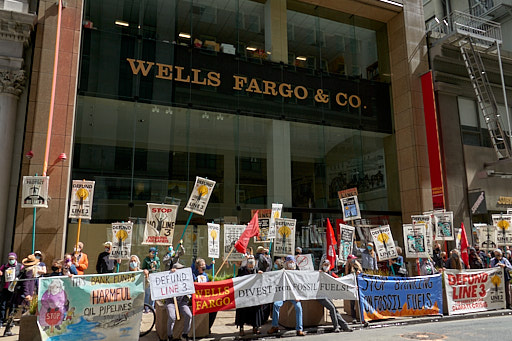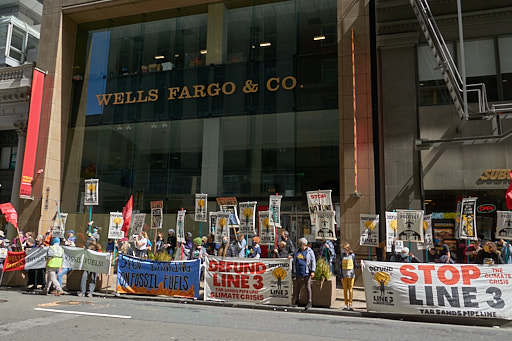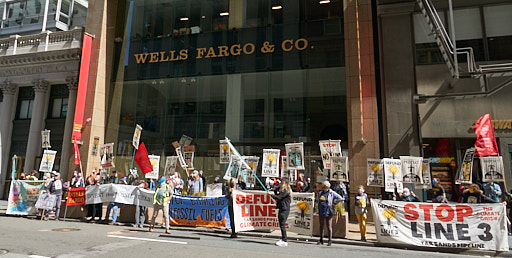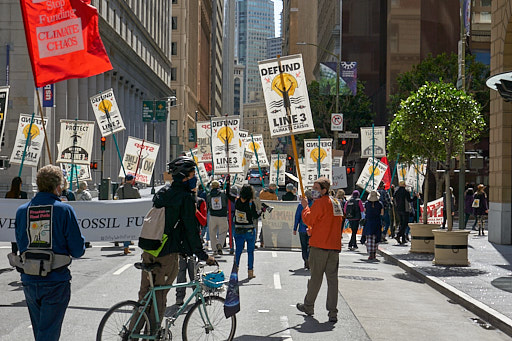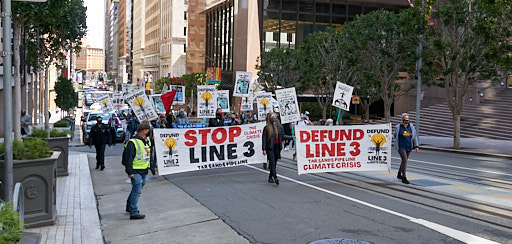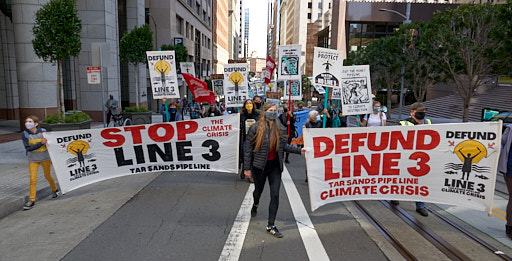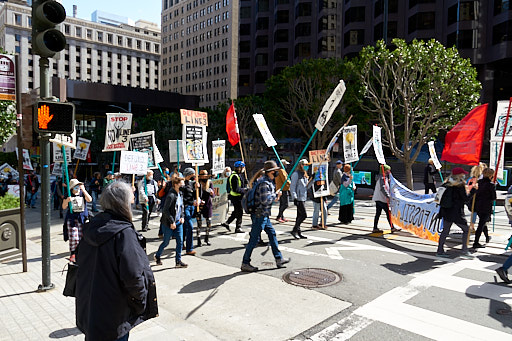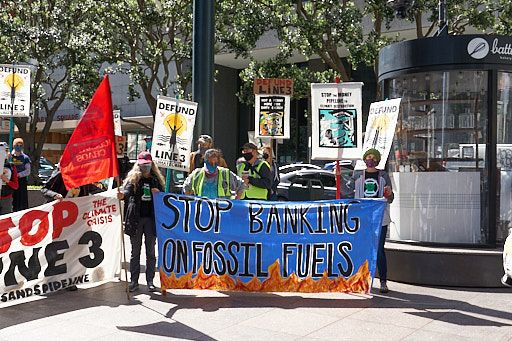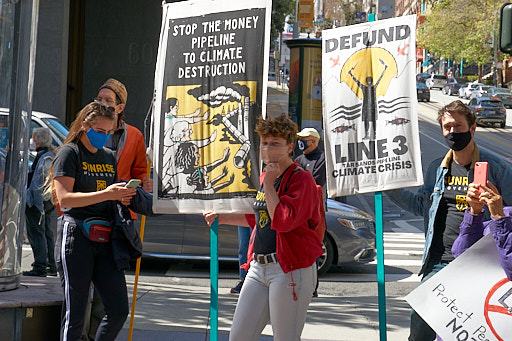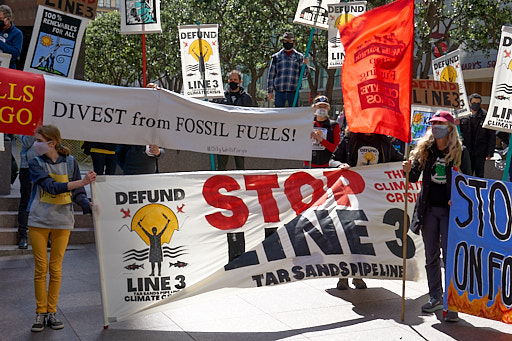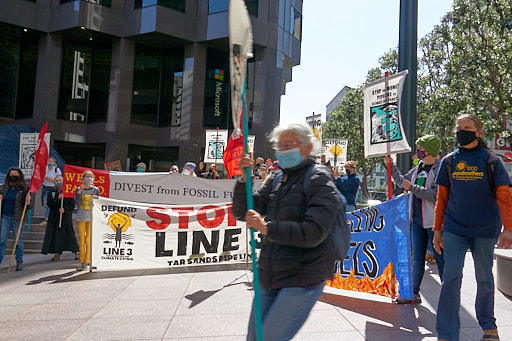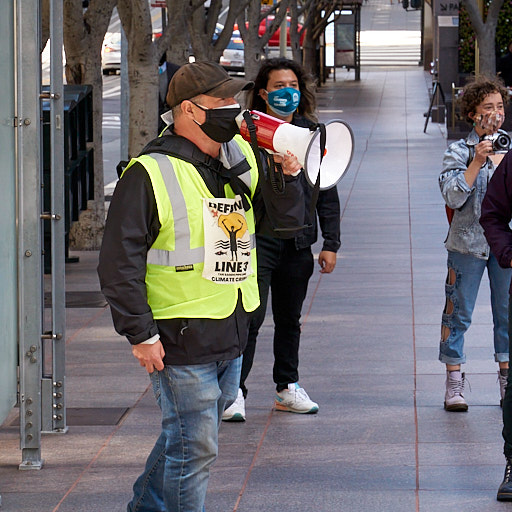 Photo credits: @xrsfbay