XRSFBay Confront Chase Bank in Solidarity with 'Stop Line 3' Indigenous Water Protectors in Minnesota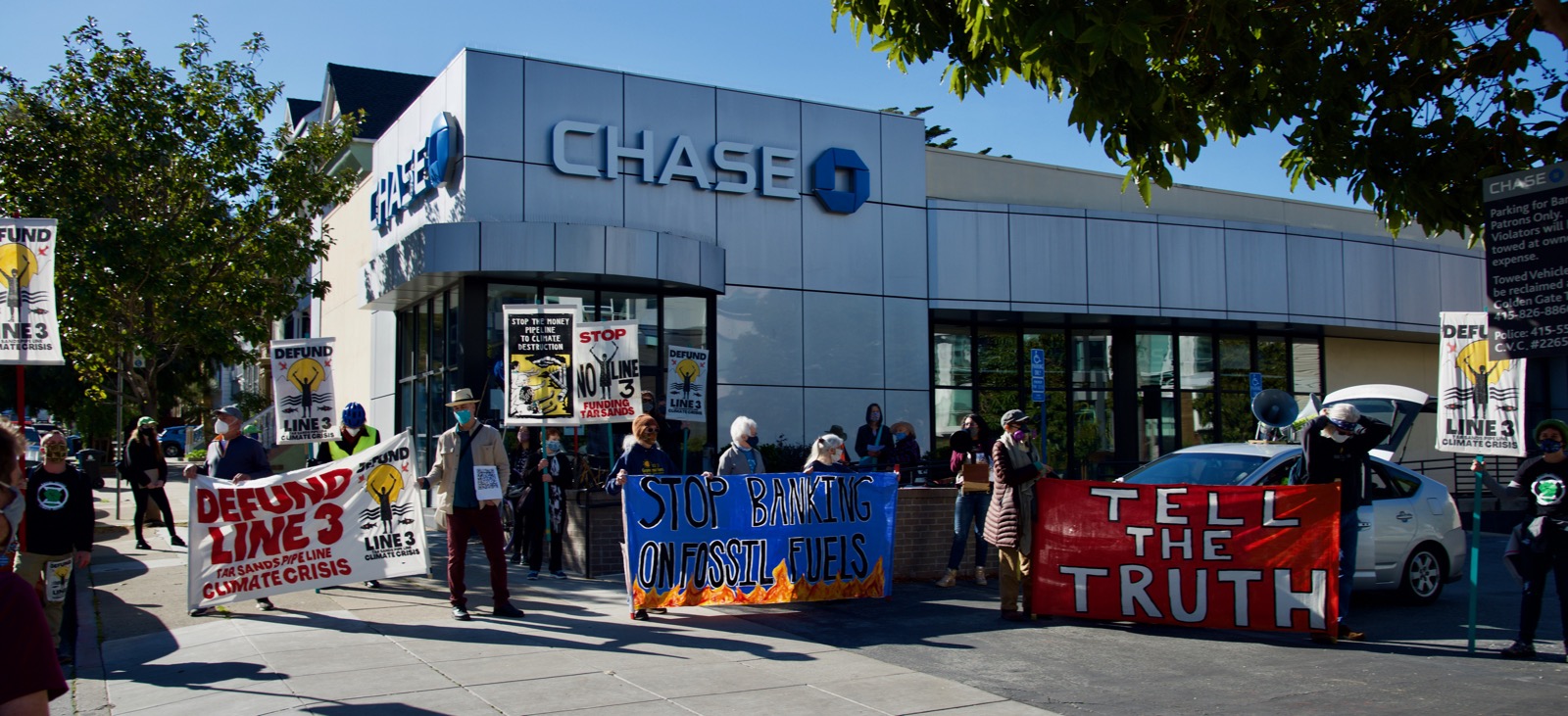 Public pressure mounts on JP Morgan Chase, world's largest funder of fossil fuels.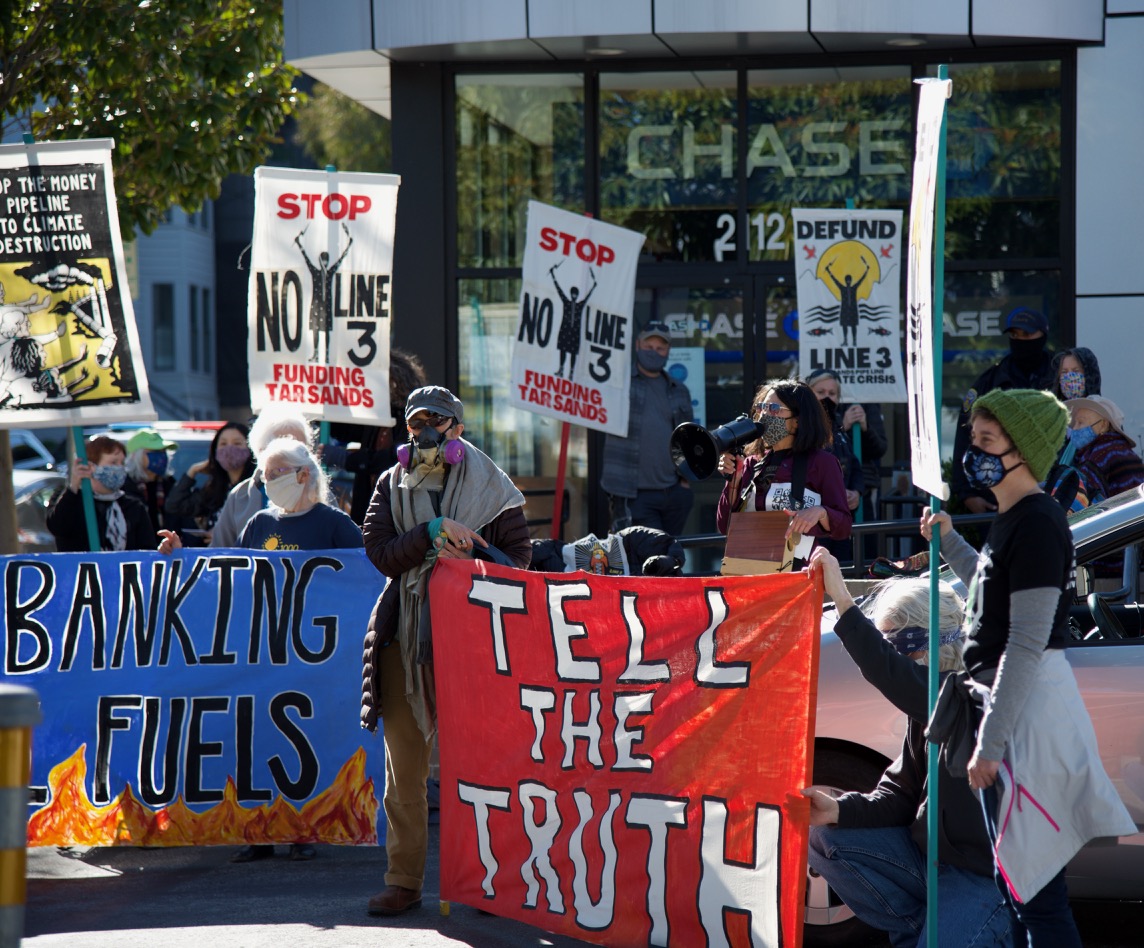 SAN FRANCISCO, CA—Local Extinction Rebellion activists participated in the escalating national campaign to "Stop the Money Pipeline" with creative disruption, occupying Chase Bank at 15th & Market Street this afternoon. Citizens delivered a letter to Jamie Dimon, CEO of JP Morgan Chase, the largest funder of fossil fuel projects, demanding the institution divest from fossil fuels immediately to halt the climate crisis. Chase – along with Citi, Bank of America, Wells Fargo and TD Bank – is funding Line 3, a tar sands pipeline traversing the Great Lakes through untouched wetlands and territory of Anishinaabe peoples in Minnesota, in violation of Native treaties. Local actions are being organized in solidarity with growing numbers of water protectors and allies in Northern Minnesota actively blocking pipeline construction with their bodies at 'the next Standing Rock.'
In San Francisco, activists temporarily blockaded Chase Bank with raised hands painted red to symbolize blood on the hands of banks and executives funding climate change, then marched down Market Street.
An Extinction Rebellion SF Bay organizer noted that this is just one in a series of ongoing actions aimed at pressuring Chase and other institutions to stop funding fossil fuel extraction, transport and use that is causing irreparable harm to the planet. "We'll be back," she said.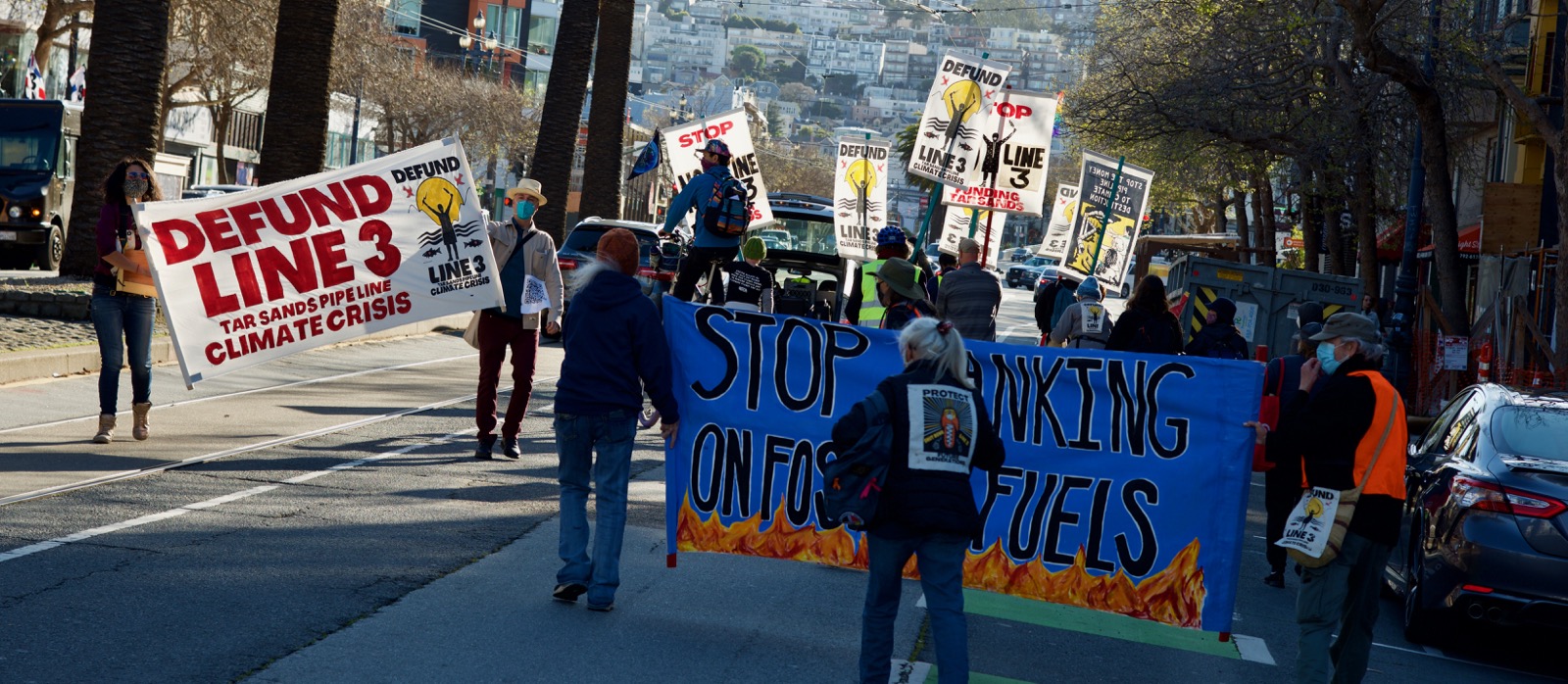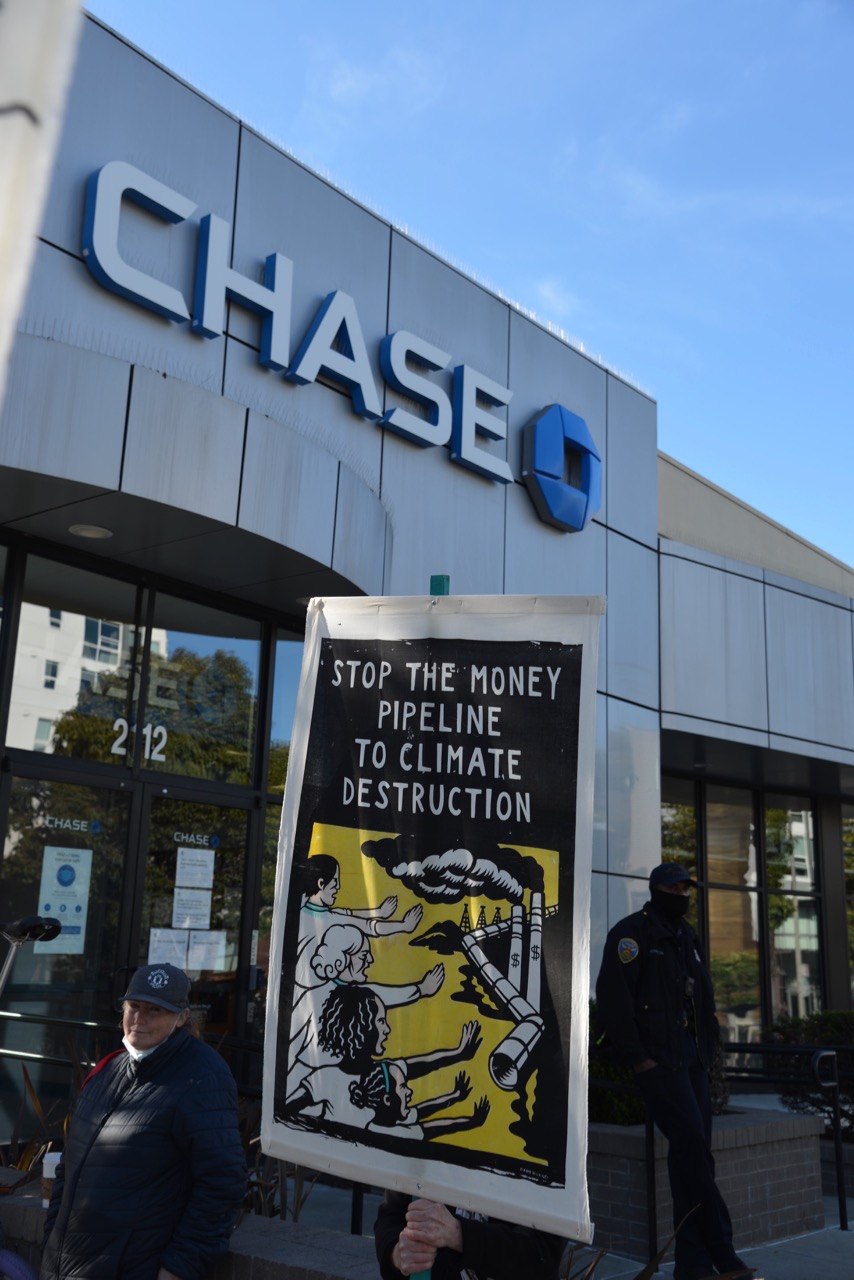 Disaster in the Making, National Action Being Taken
The Line 3 Pipeline violates treaty rights, threatens pristine wetlands and would bring untold disruption while supporting a dying industry (tar sands).  Details here.
Line 3 would contribute as much damage to our climate as 50 new coal-fired power plants, and it would endanger more than 800 wetlands and 200 waterways. More than 200,000 people have signed a petition demanding that President Biden take Executive Action to stop Line 3. As of today, more than 150 people have been arrested for taking direct action to stop the pipeline construction.
In recent years, the climate movement has dramatically grown in power, with millions of young people taking to the streets around the world to demand rapid climate action. With Keystone XL canceled, stopping Line 3 is now the number one priority for climate activists across this nation.
About Extinction Rebellion Extinction Rebellion is an International, 100% non-violent, civil disobedience movement that aims to drive radical change through direct action to avert climate catastrophe and minimize the risk of human extinction and ecological collapse. XRUS has four demands: 1) Tell the Truth about Climate Change.  2) Reduce CO2 emissions to net zero by 2025. 3) Create a Citizens' Assembly to oversee the changes. 4) Prioritize frontline communities in a just transition.
Join us in taking direct action!
Follow Hashtags: #StopLine3 #ClimateCrisis #ExtinctionRebellion #XRSFBay #ClimateEmergency #StoptheMoneyPipeline
Click on any photo to start the detail gallery…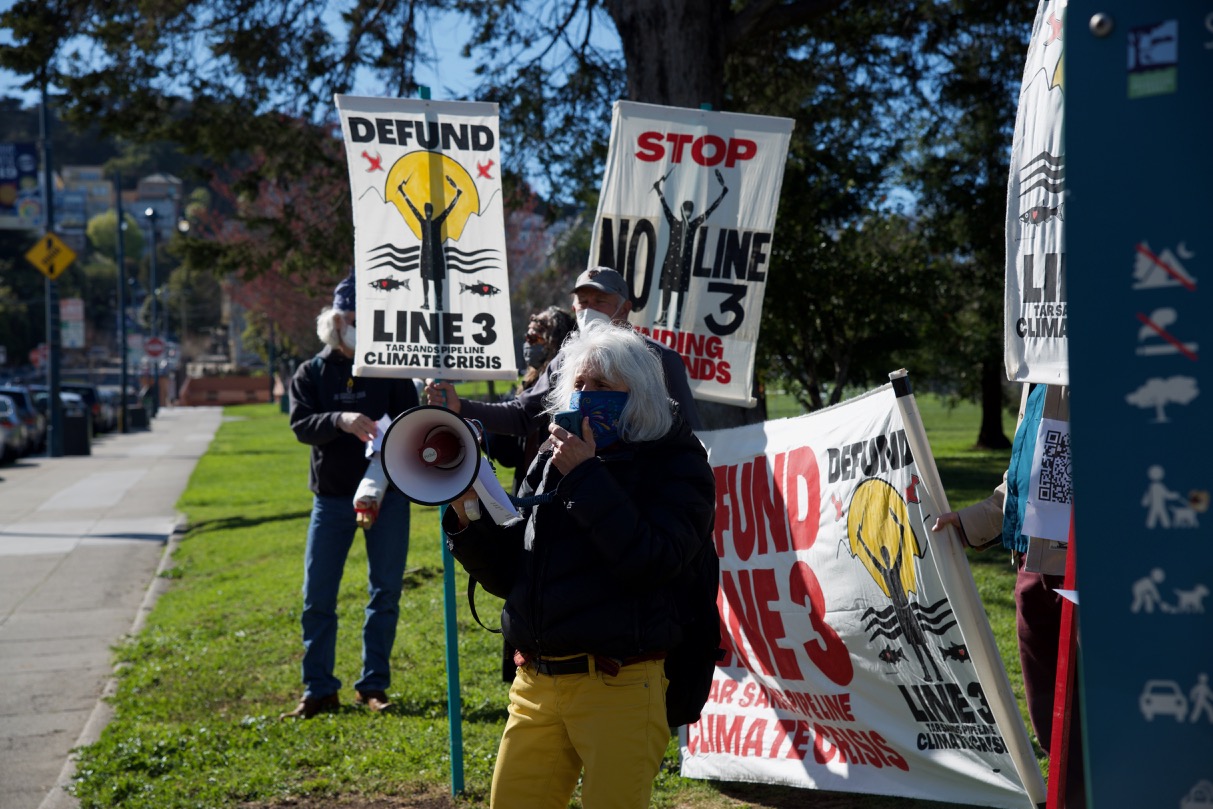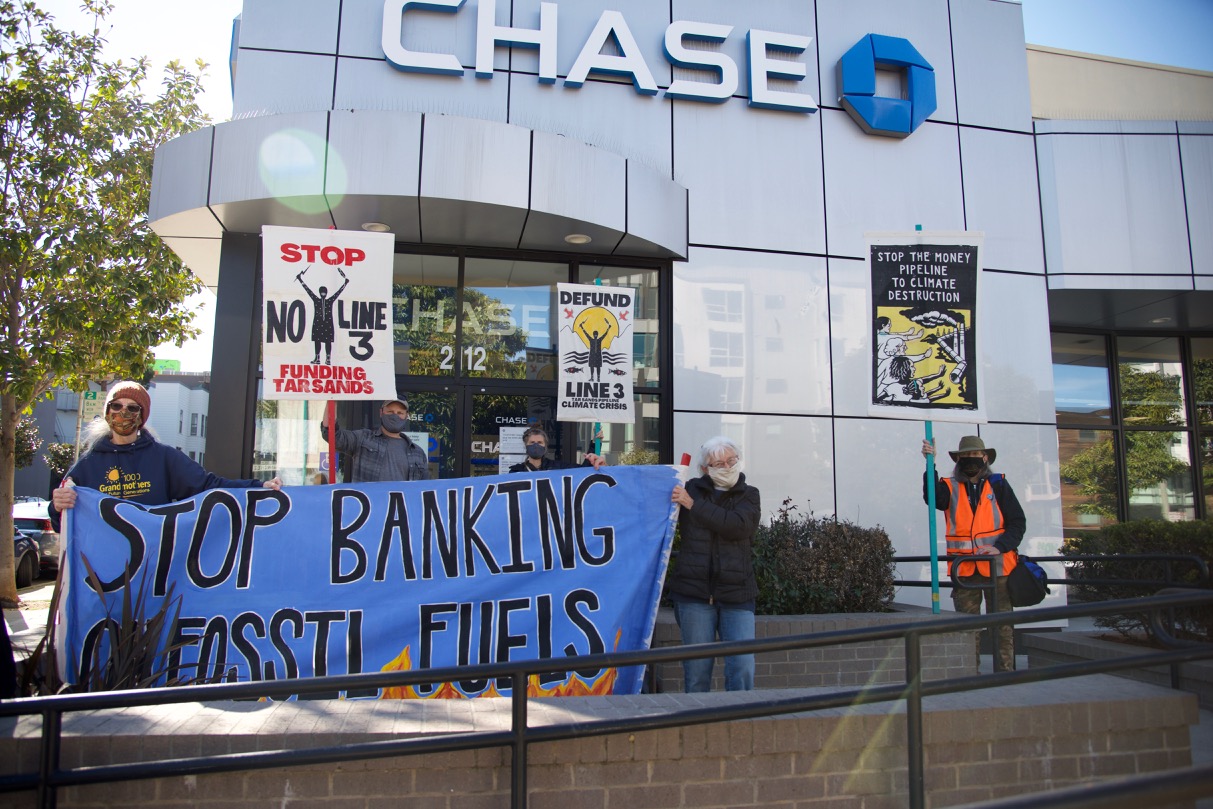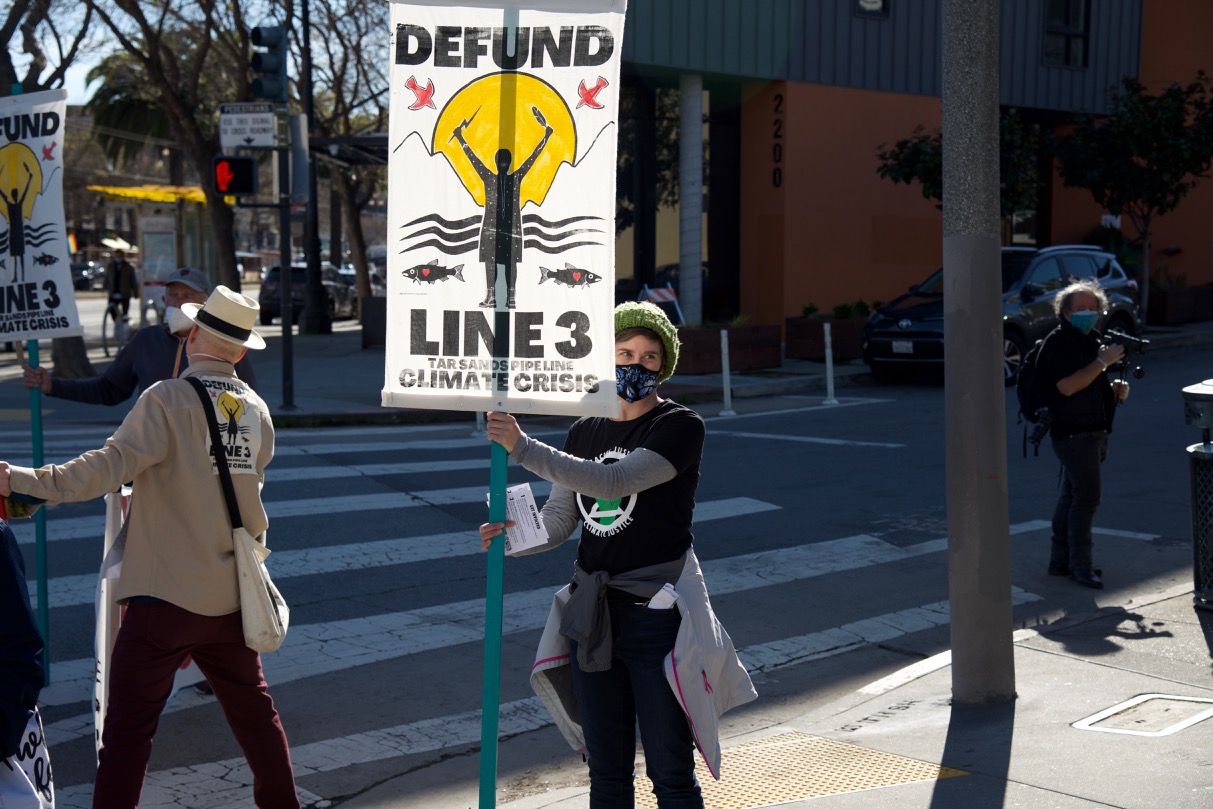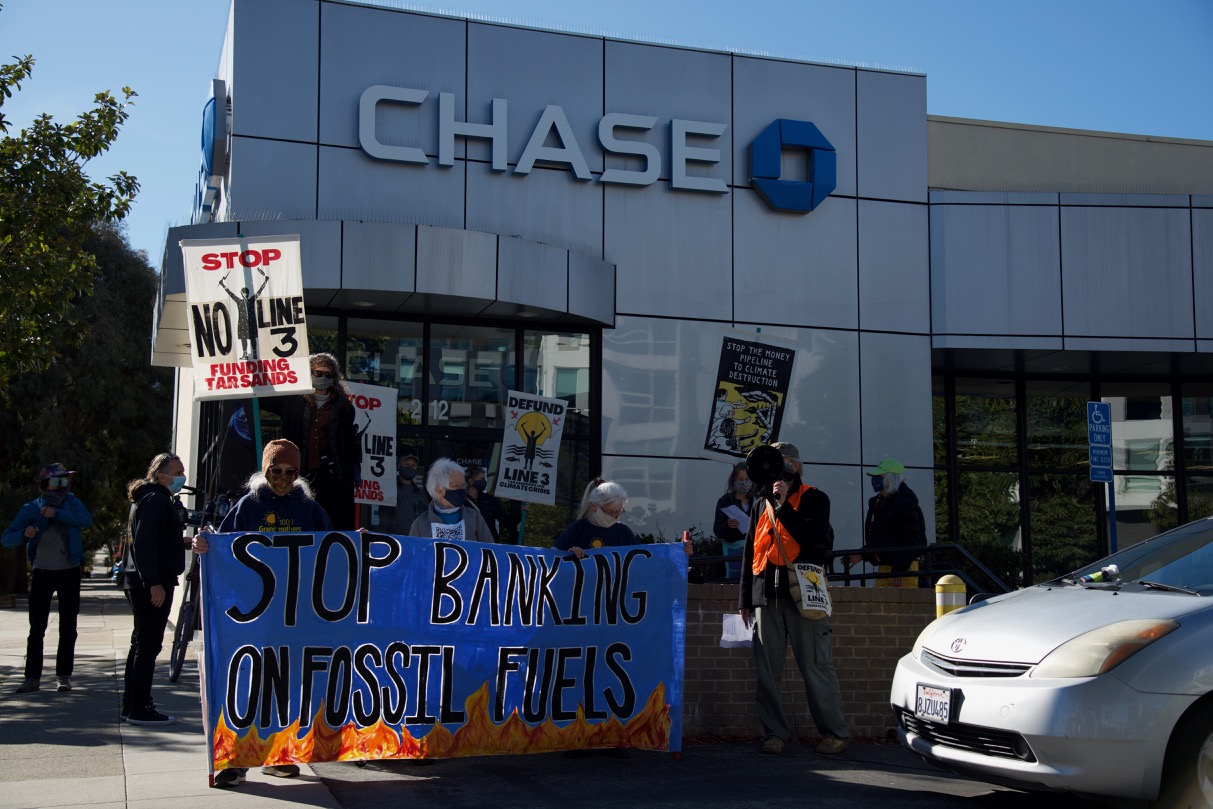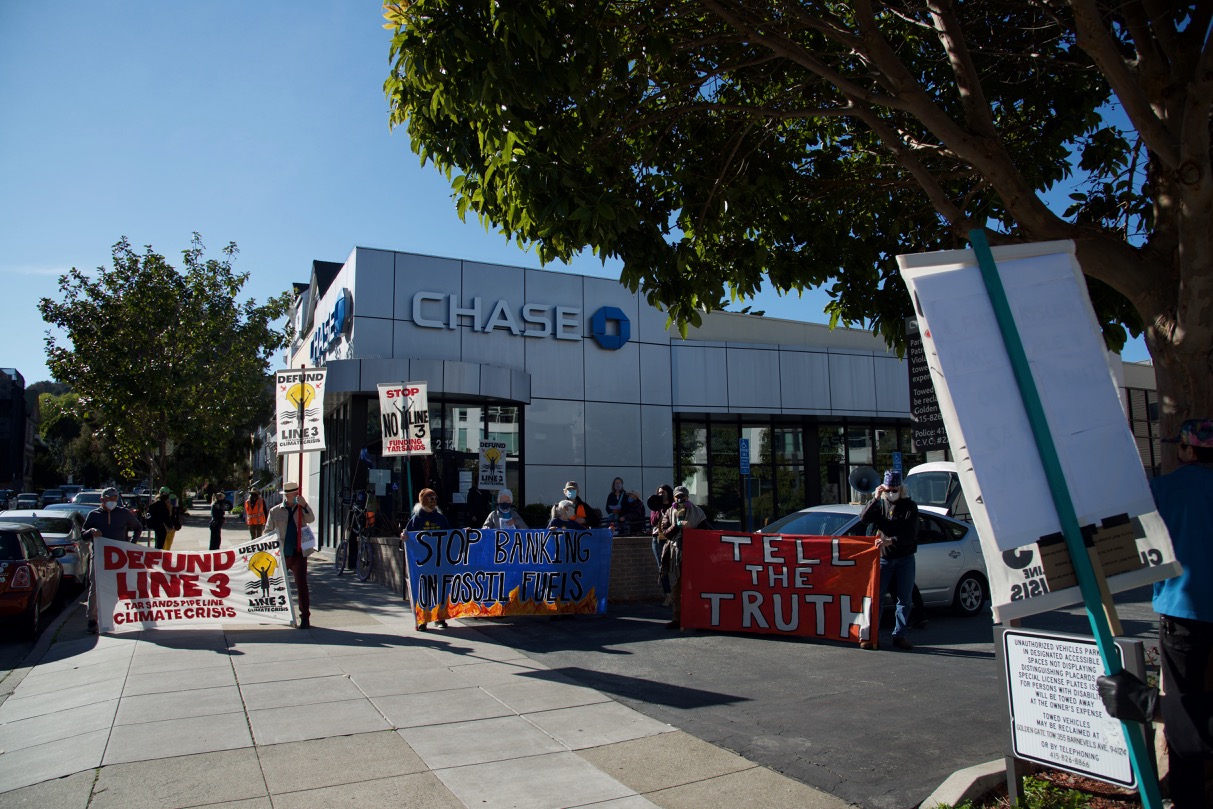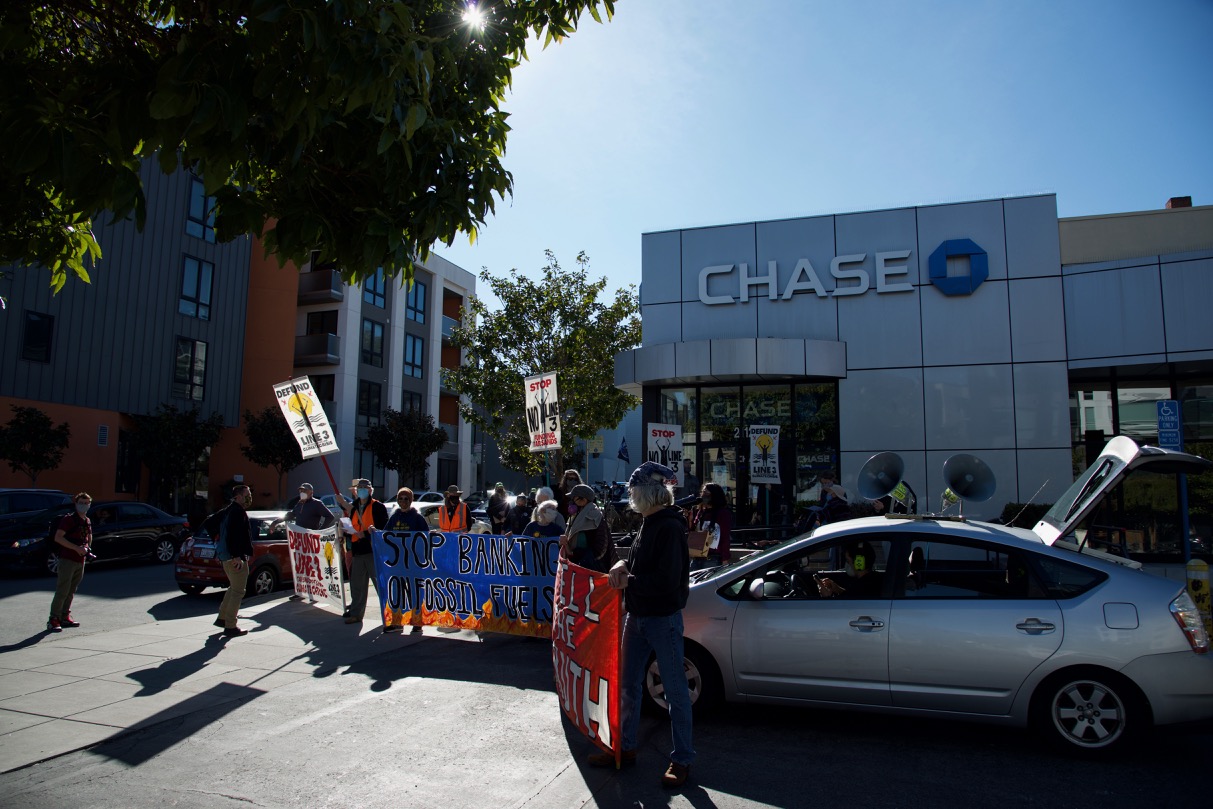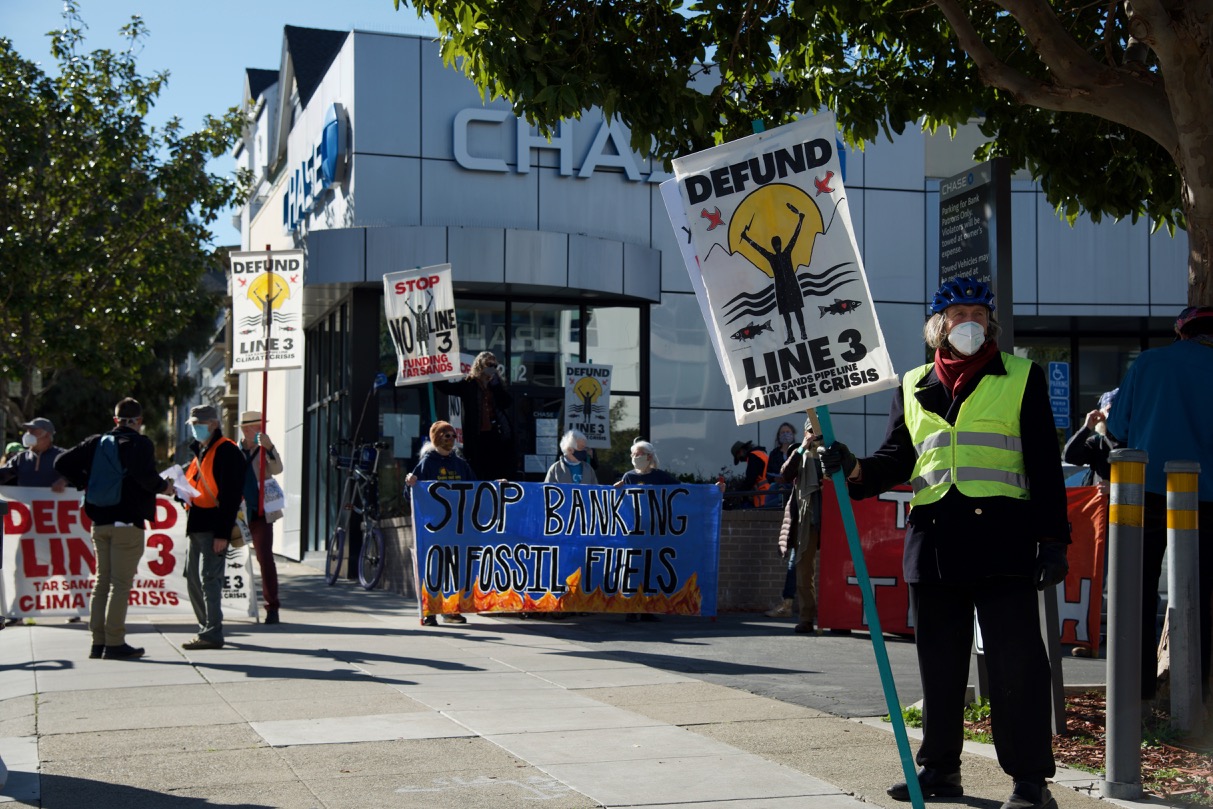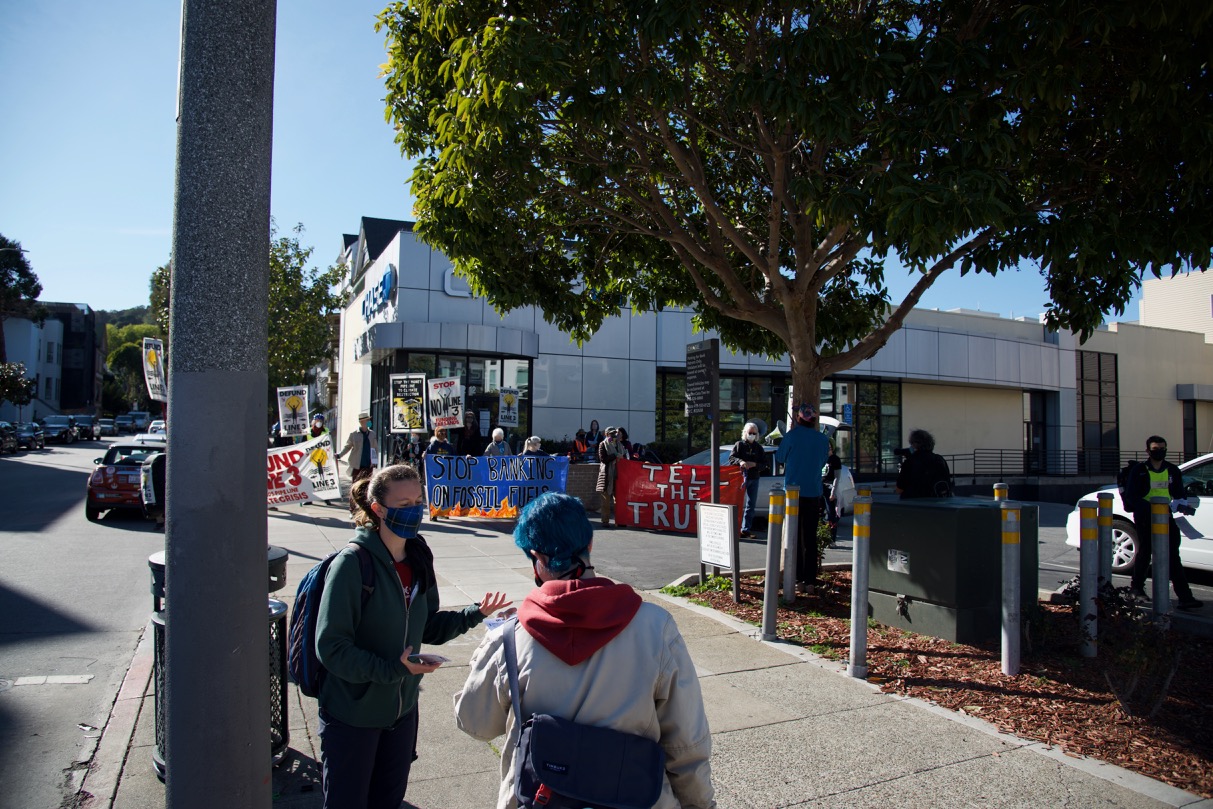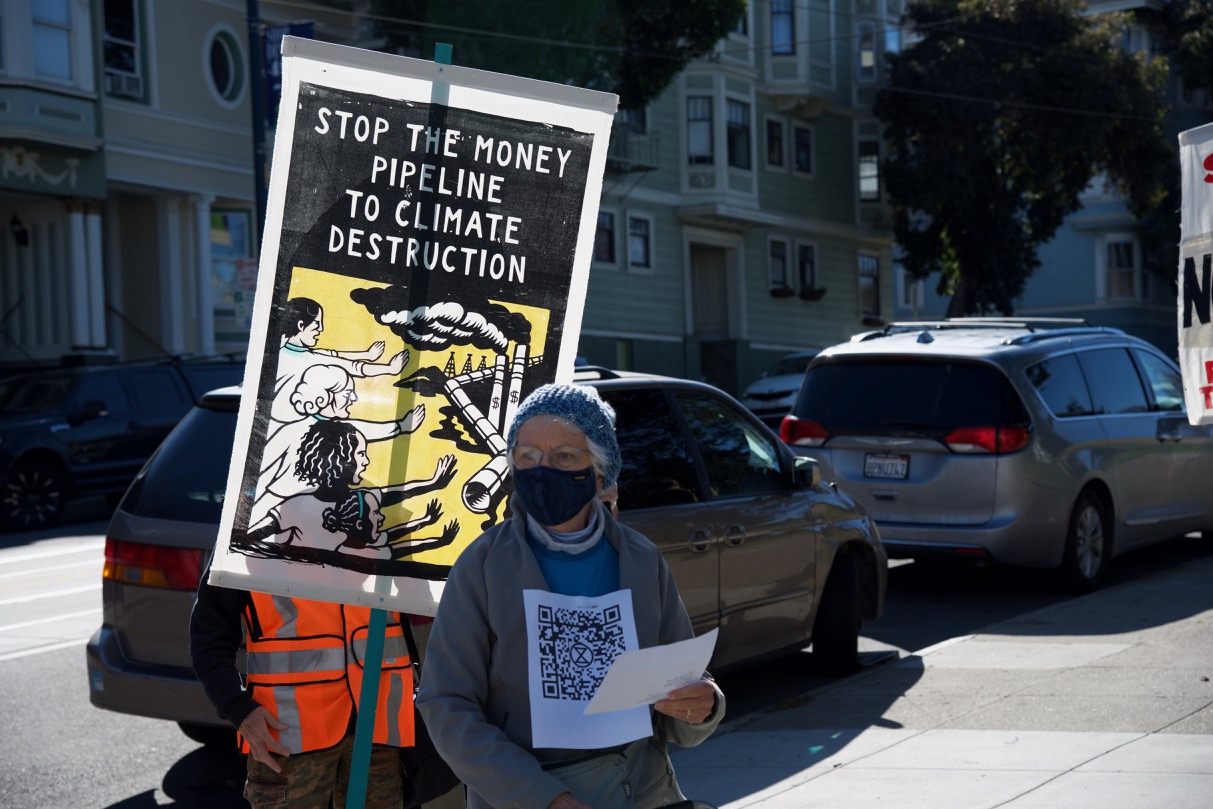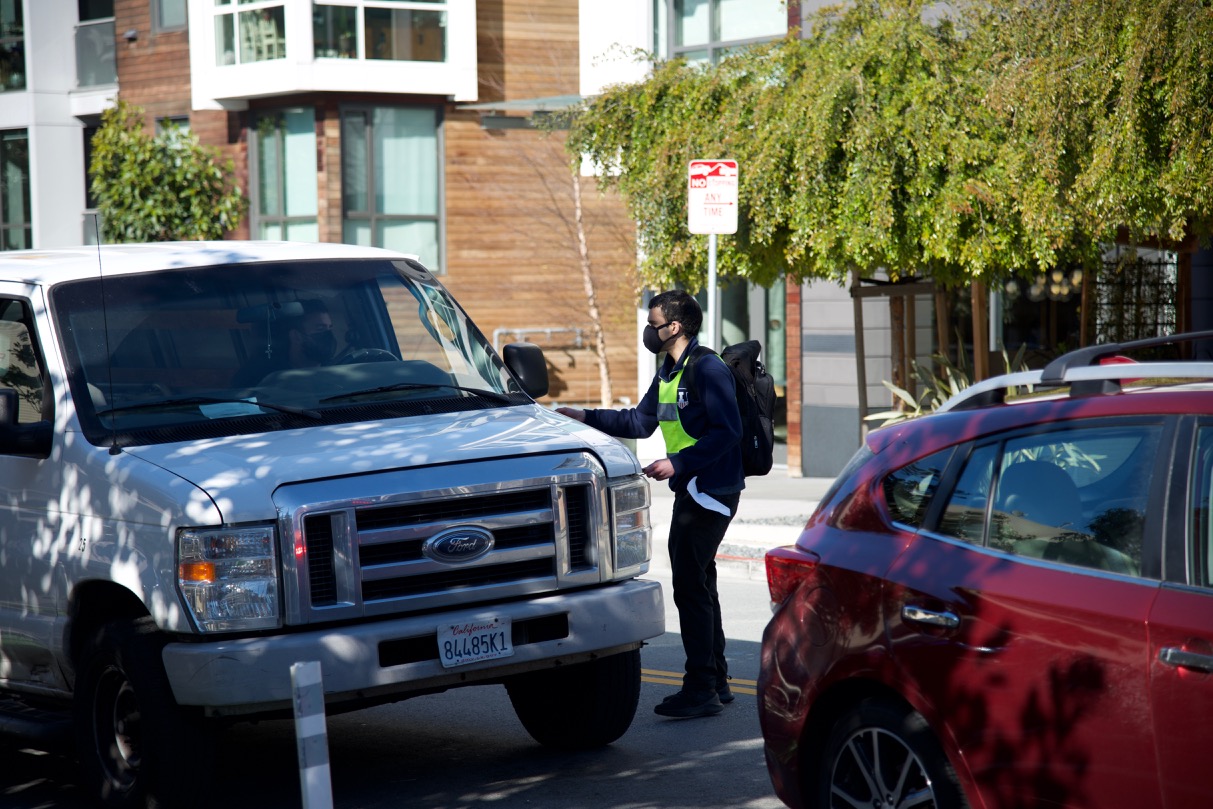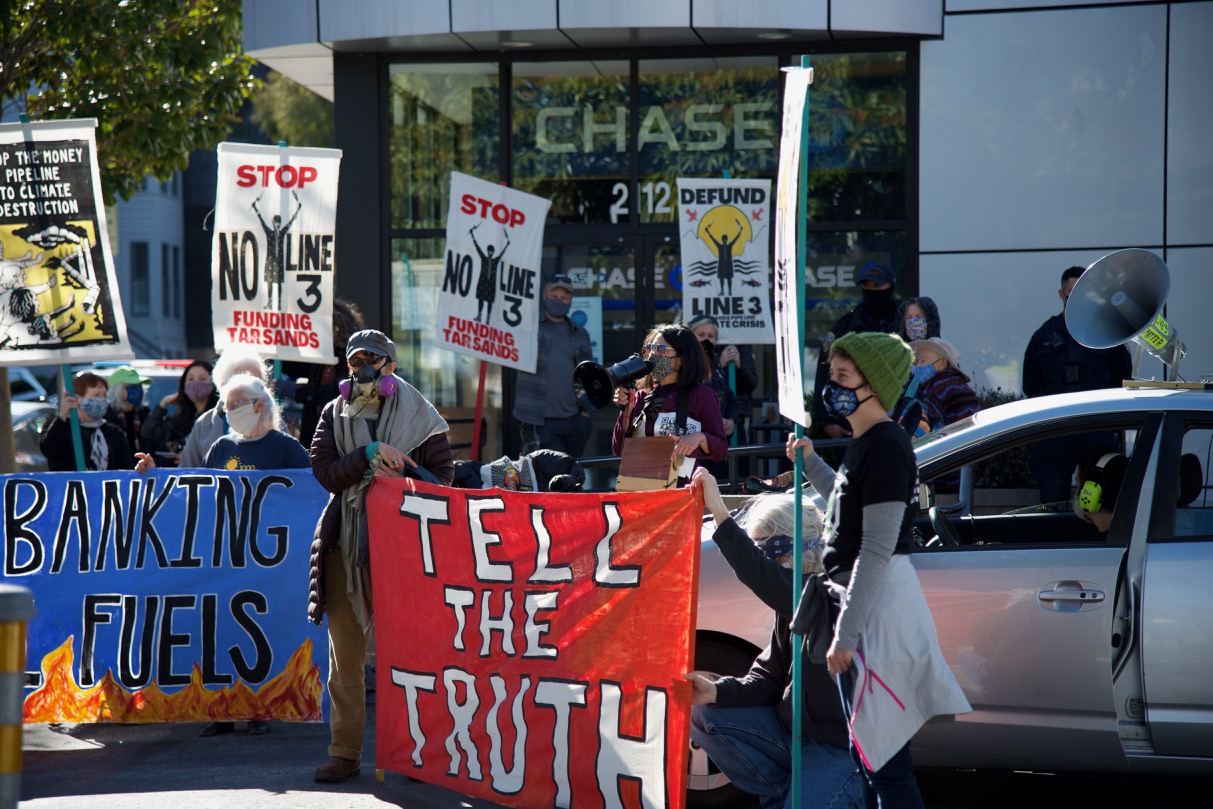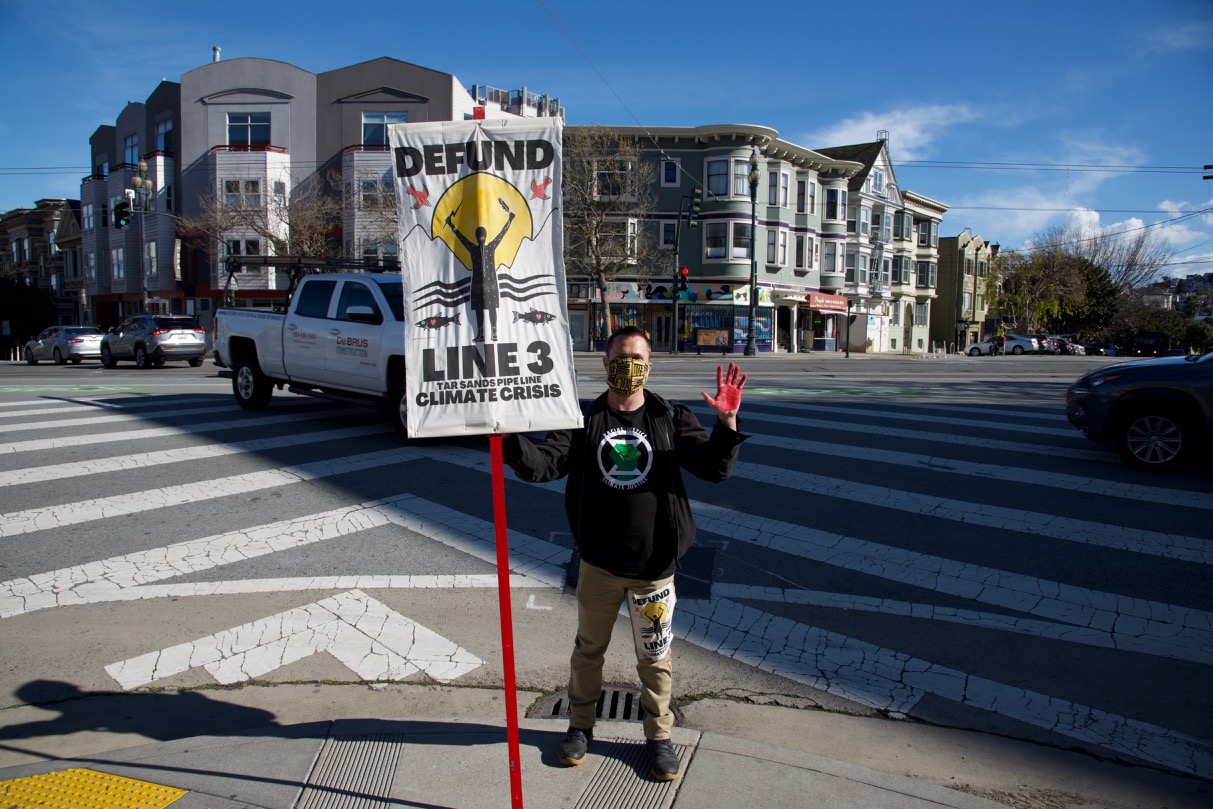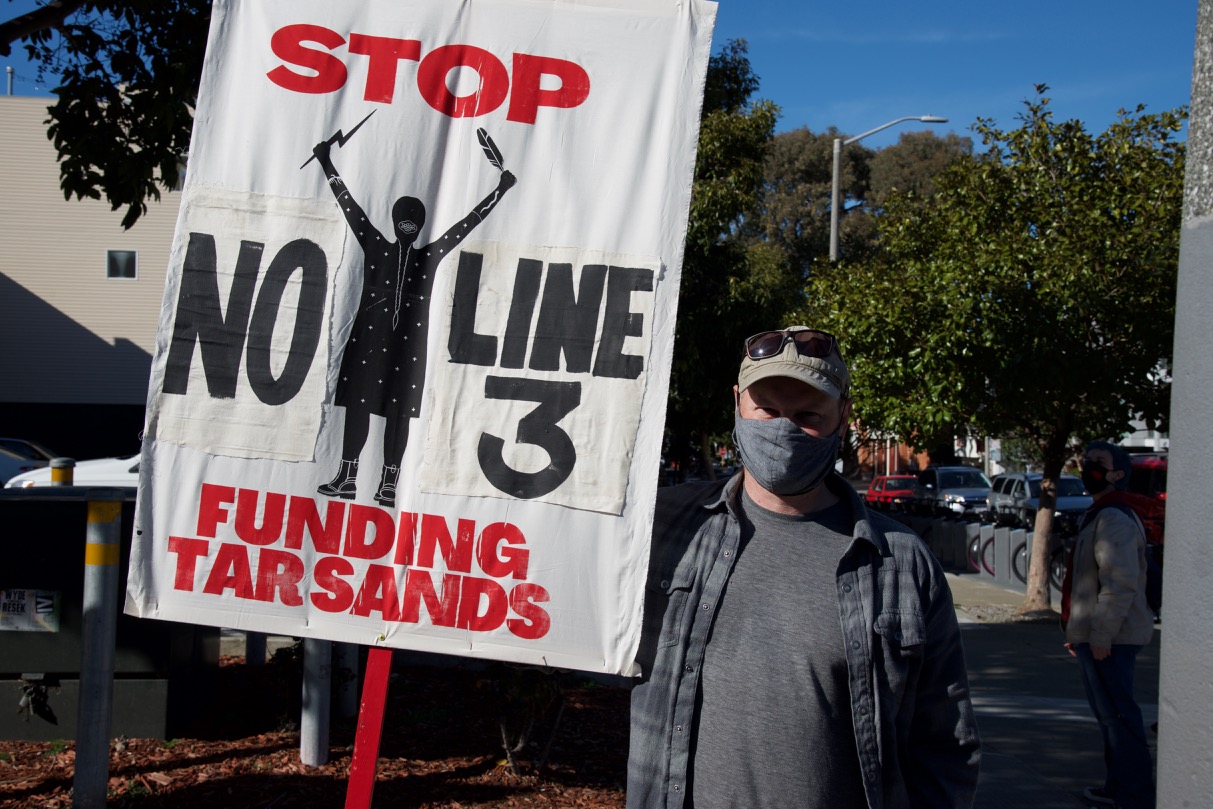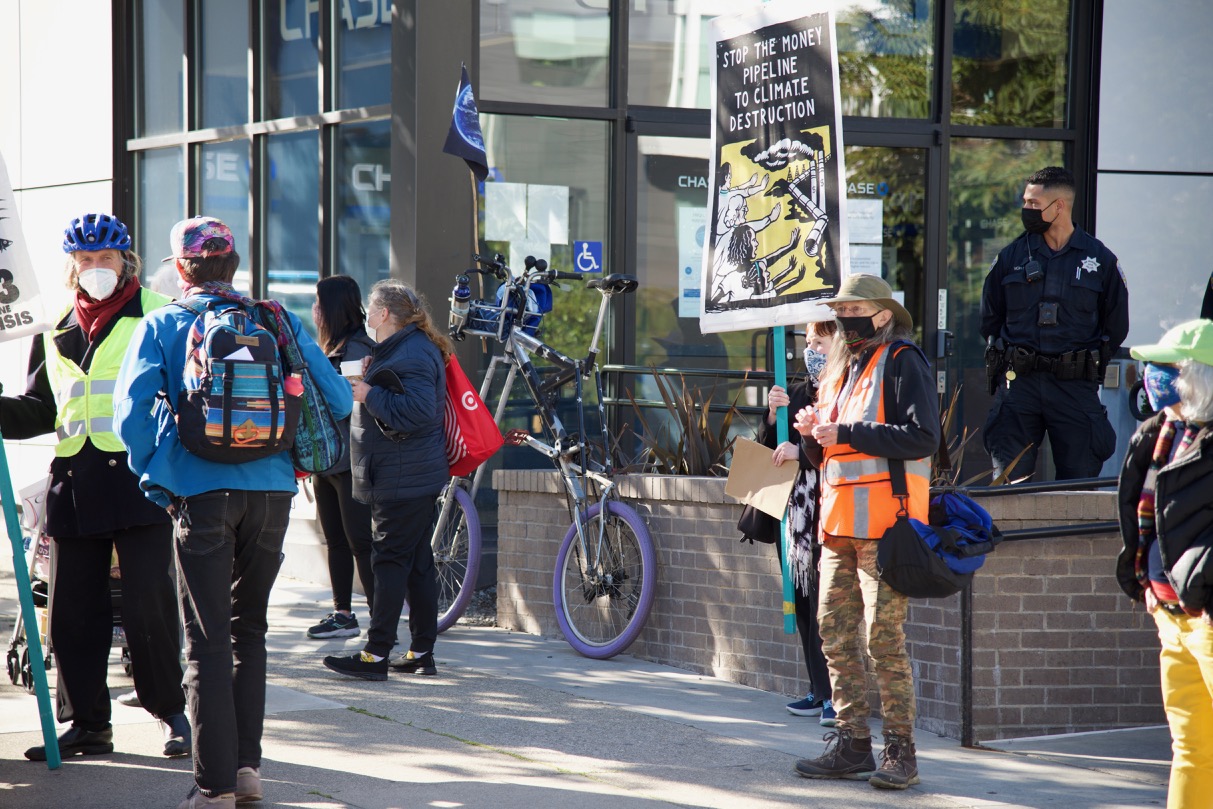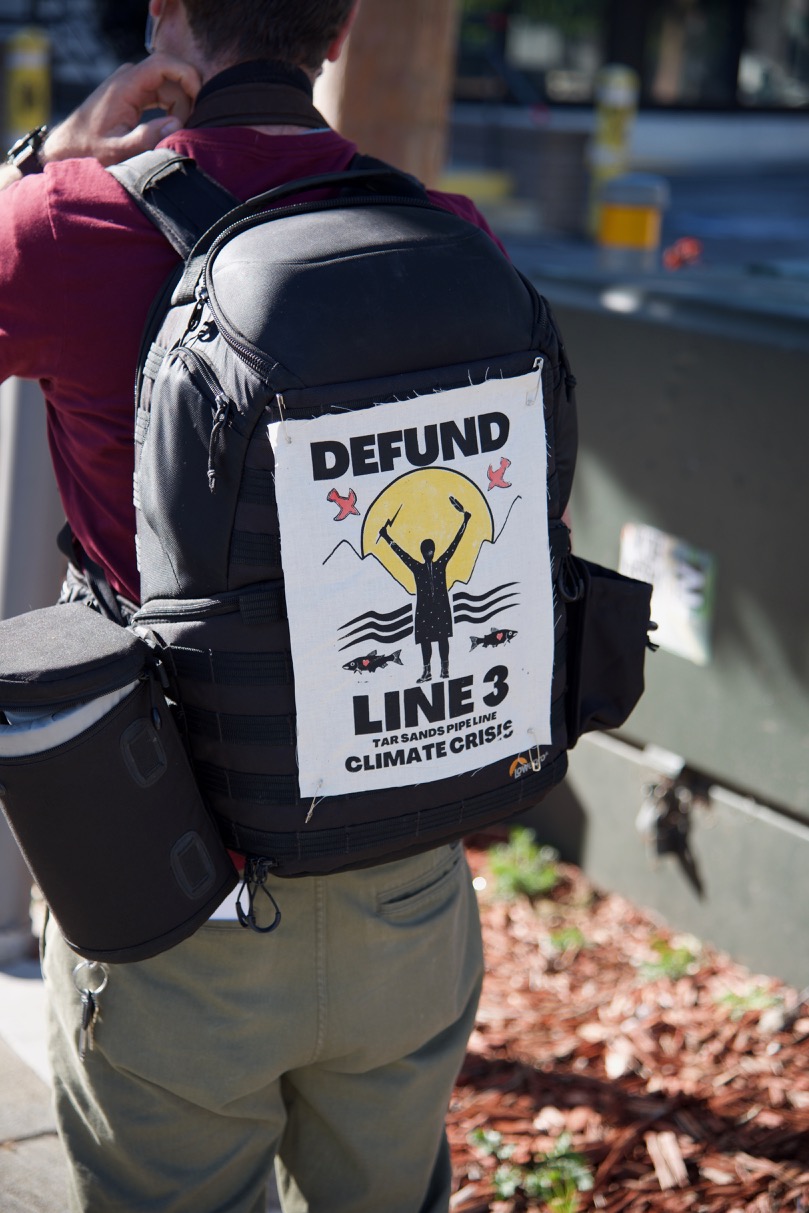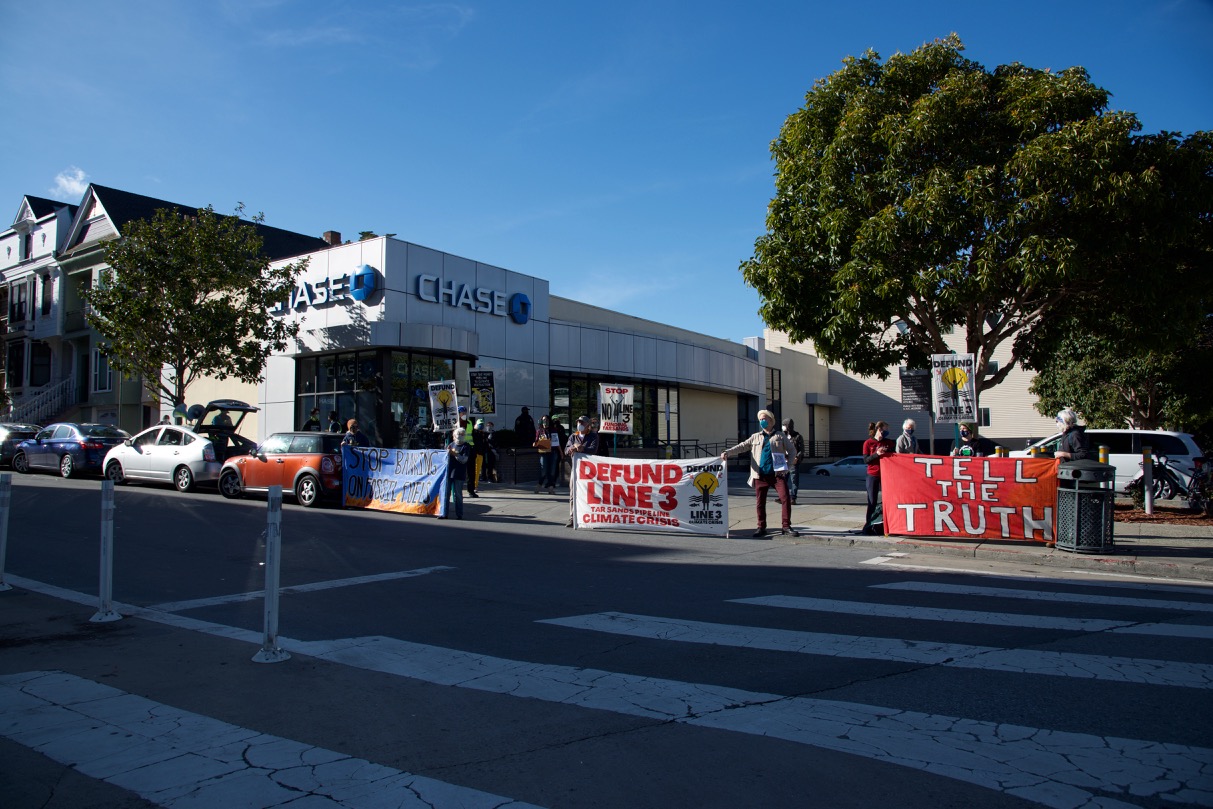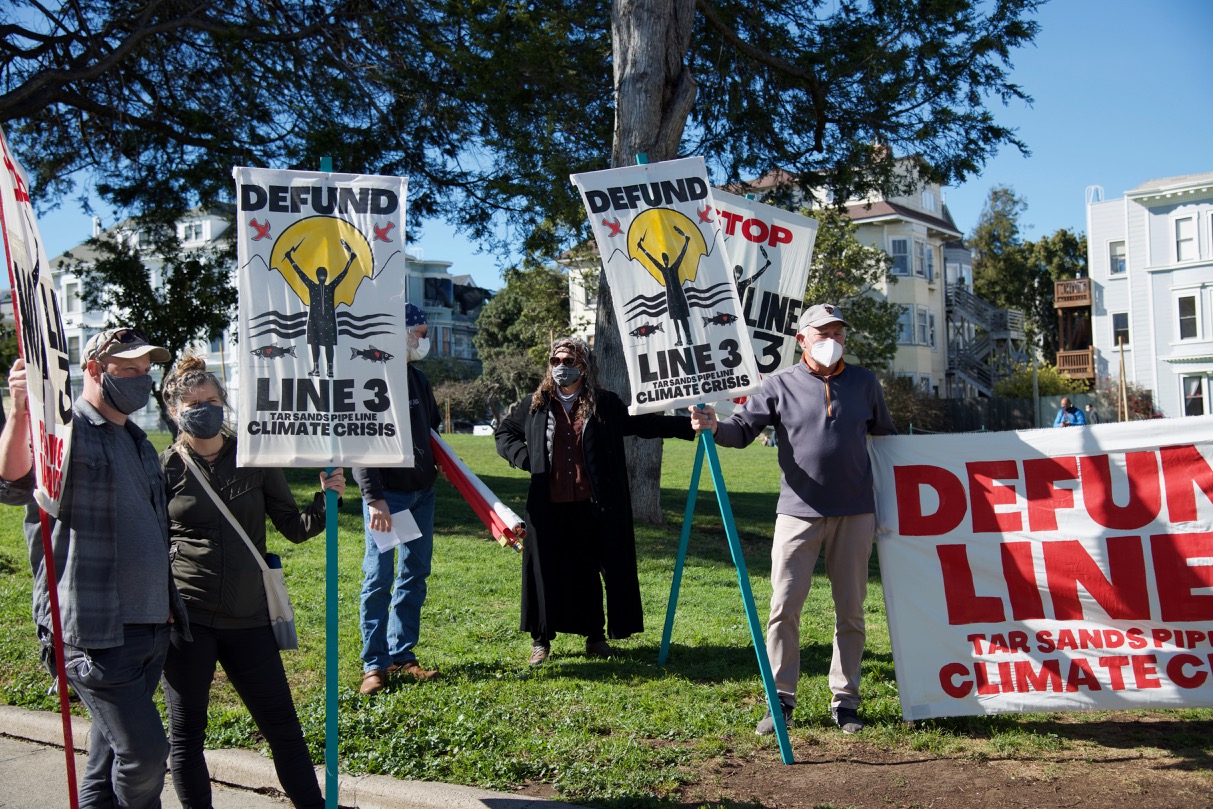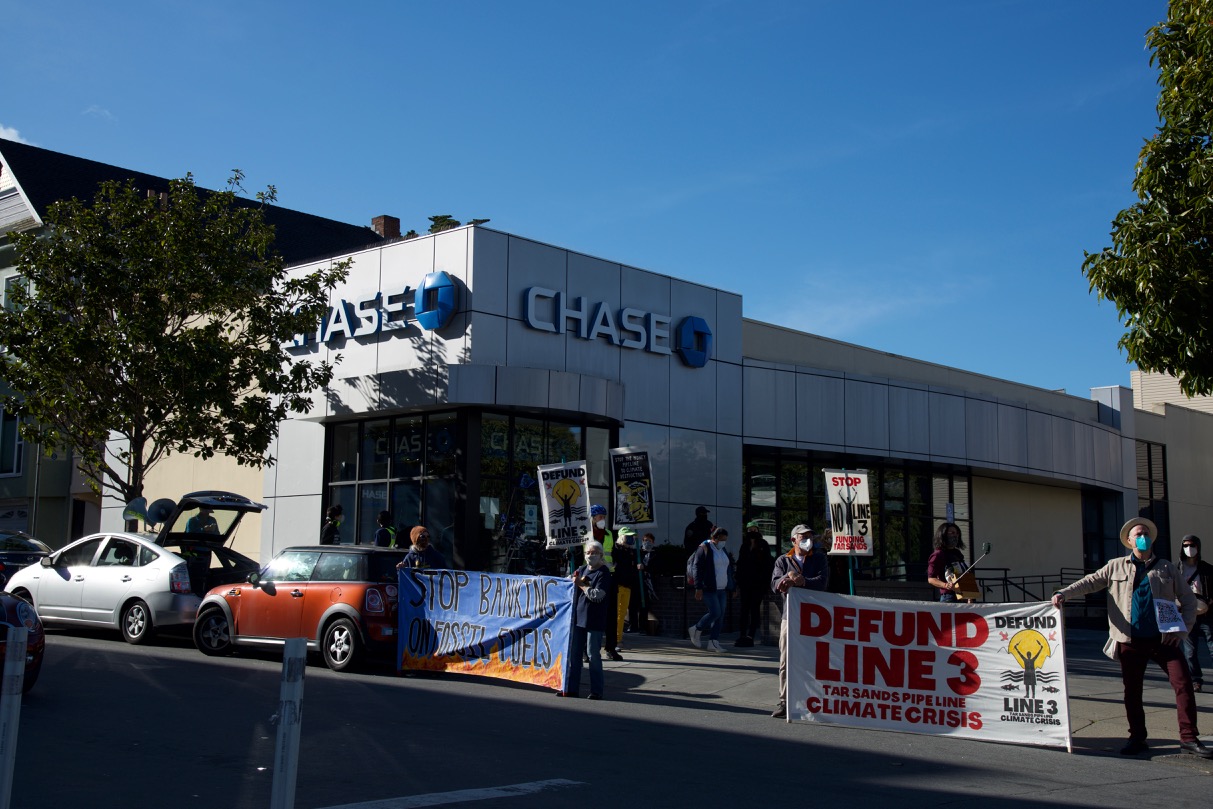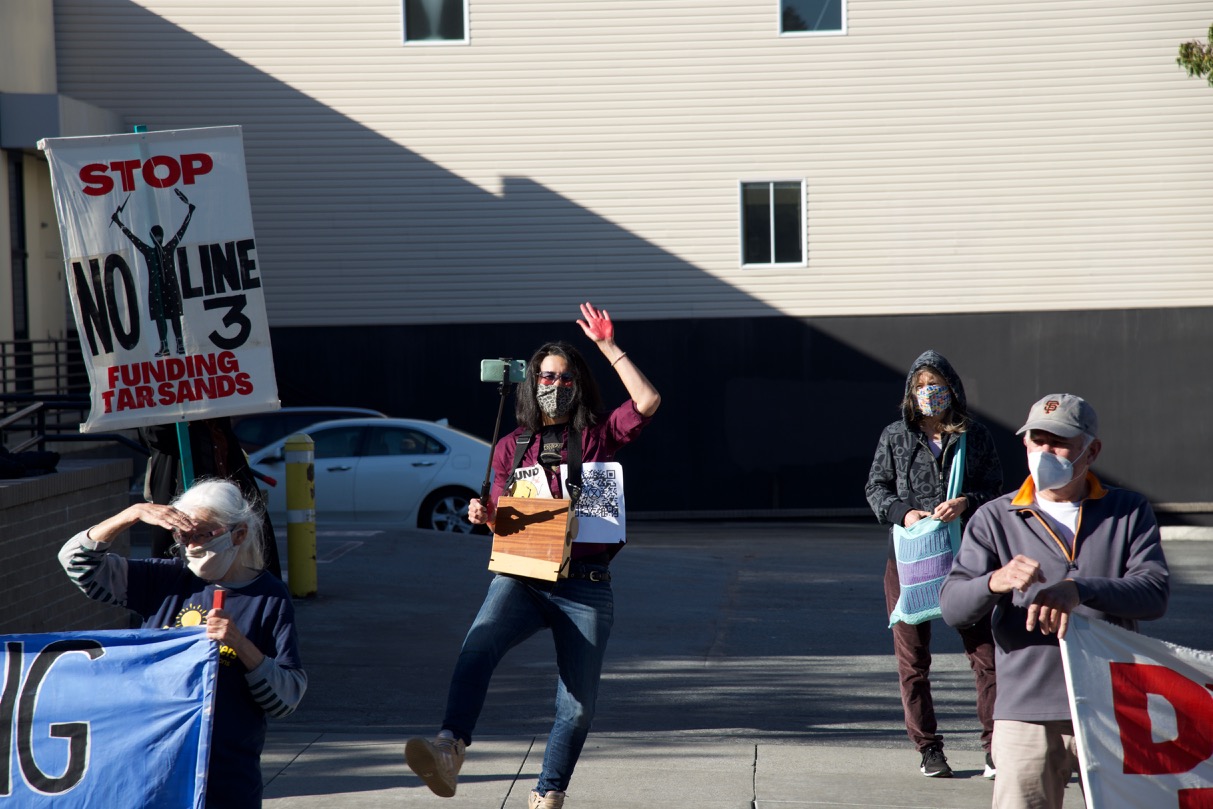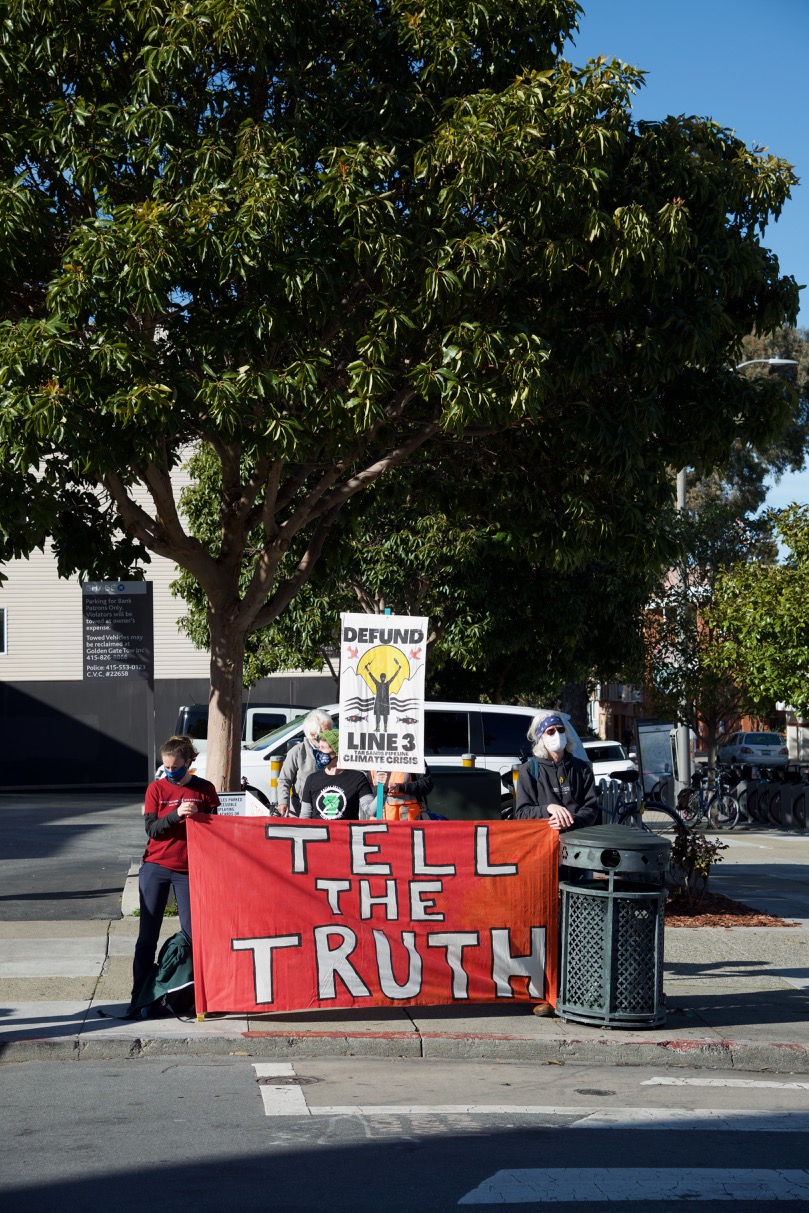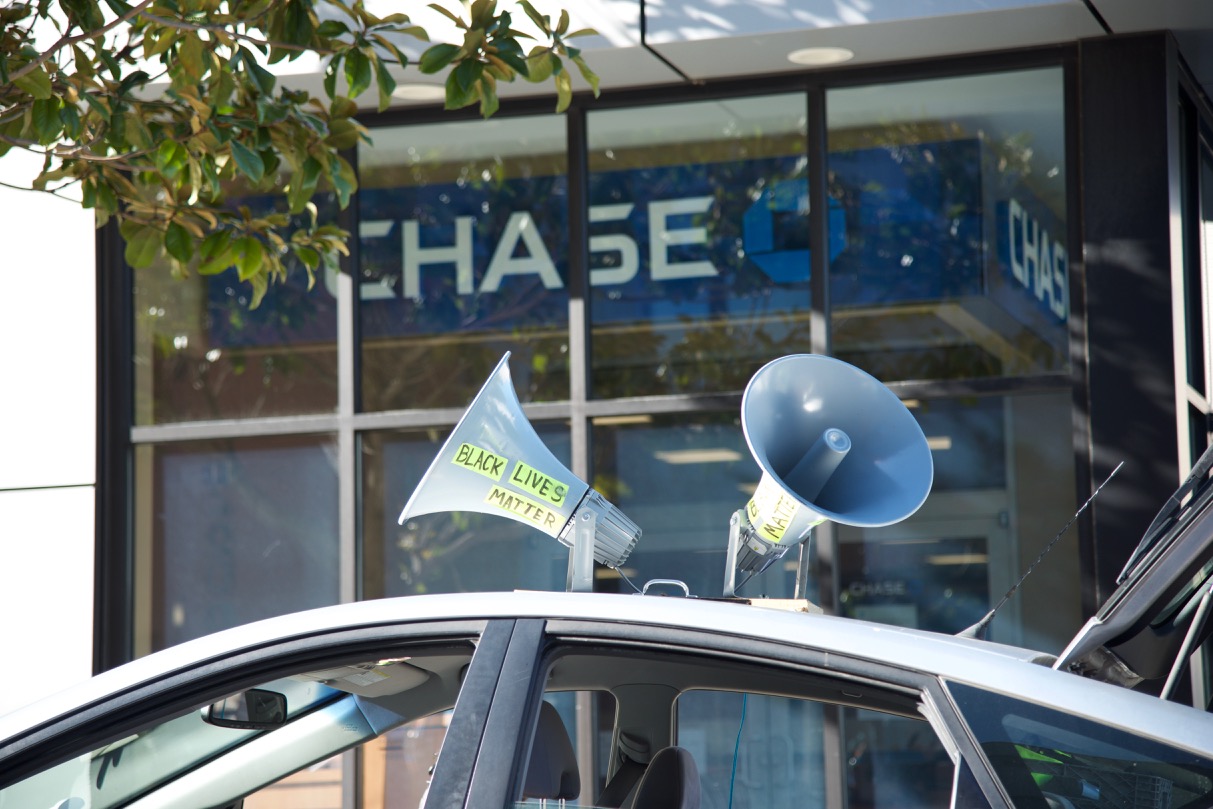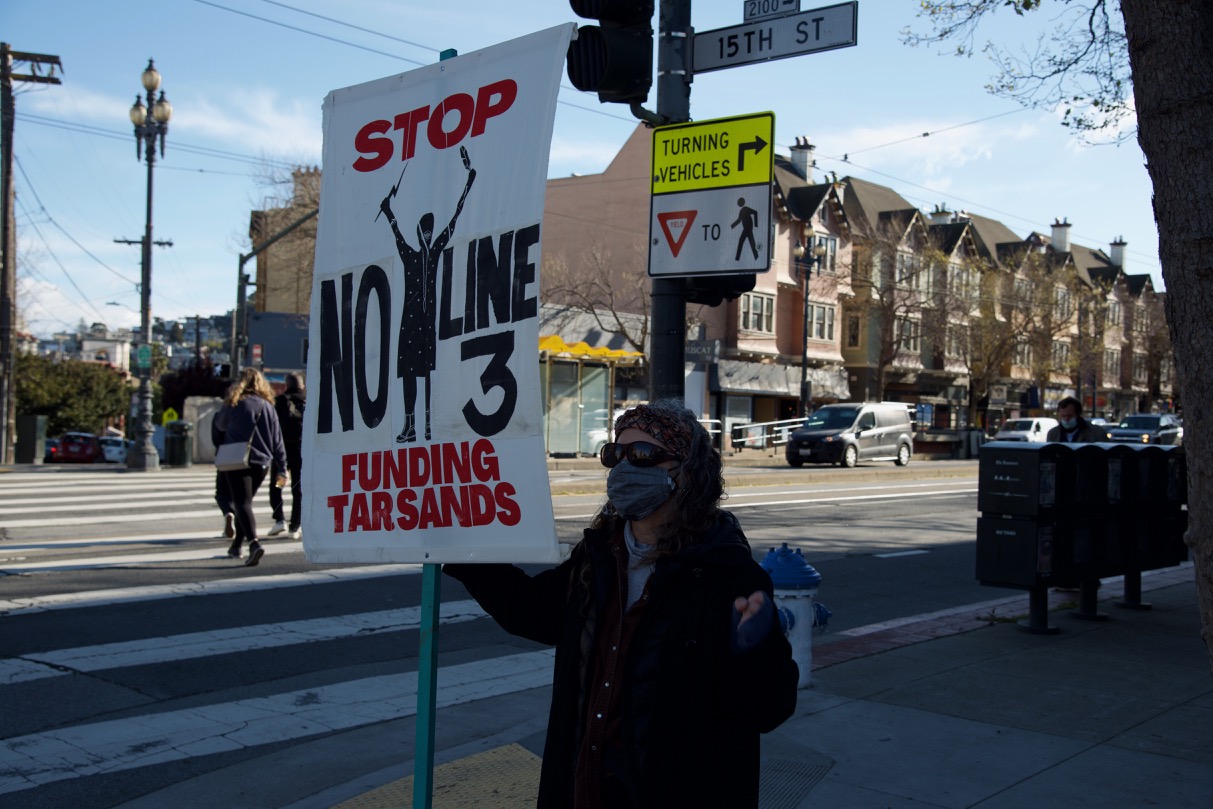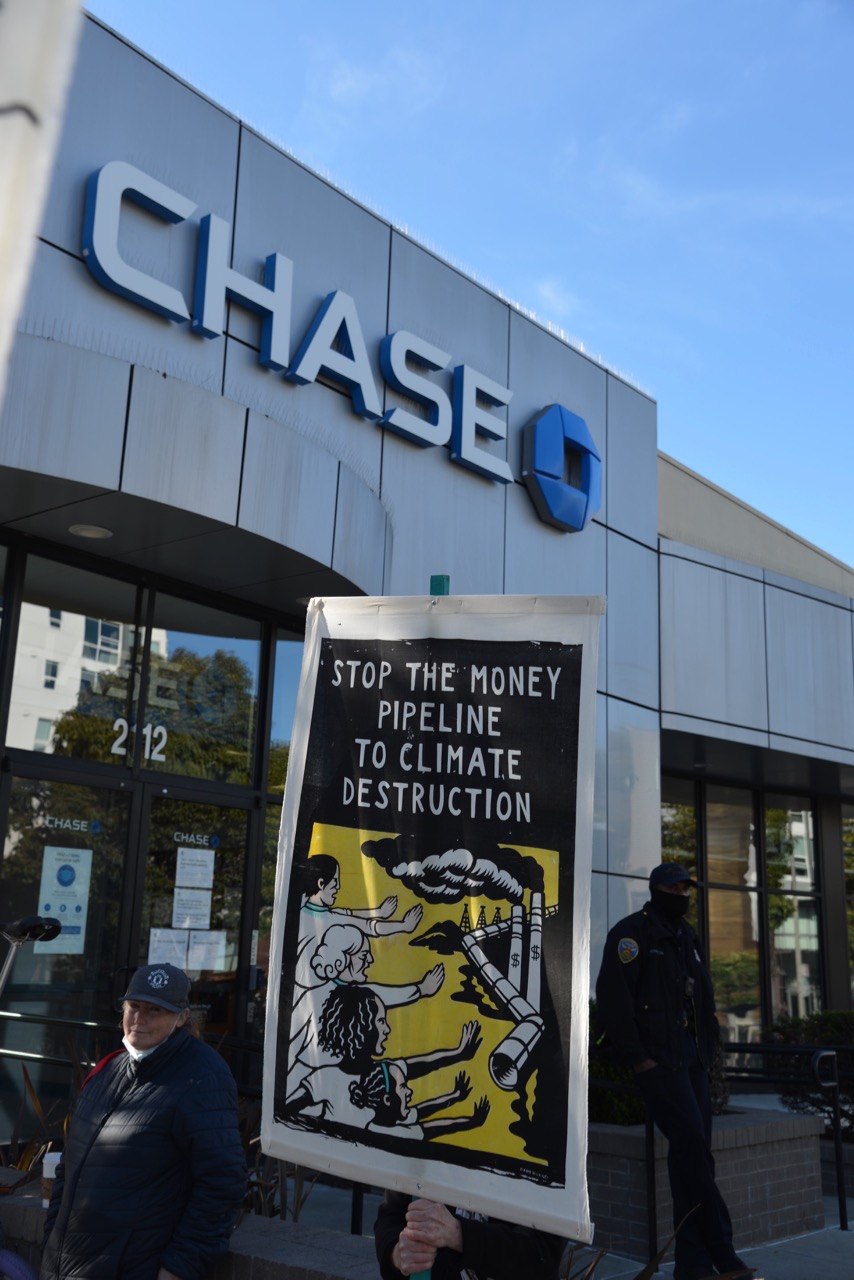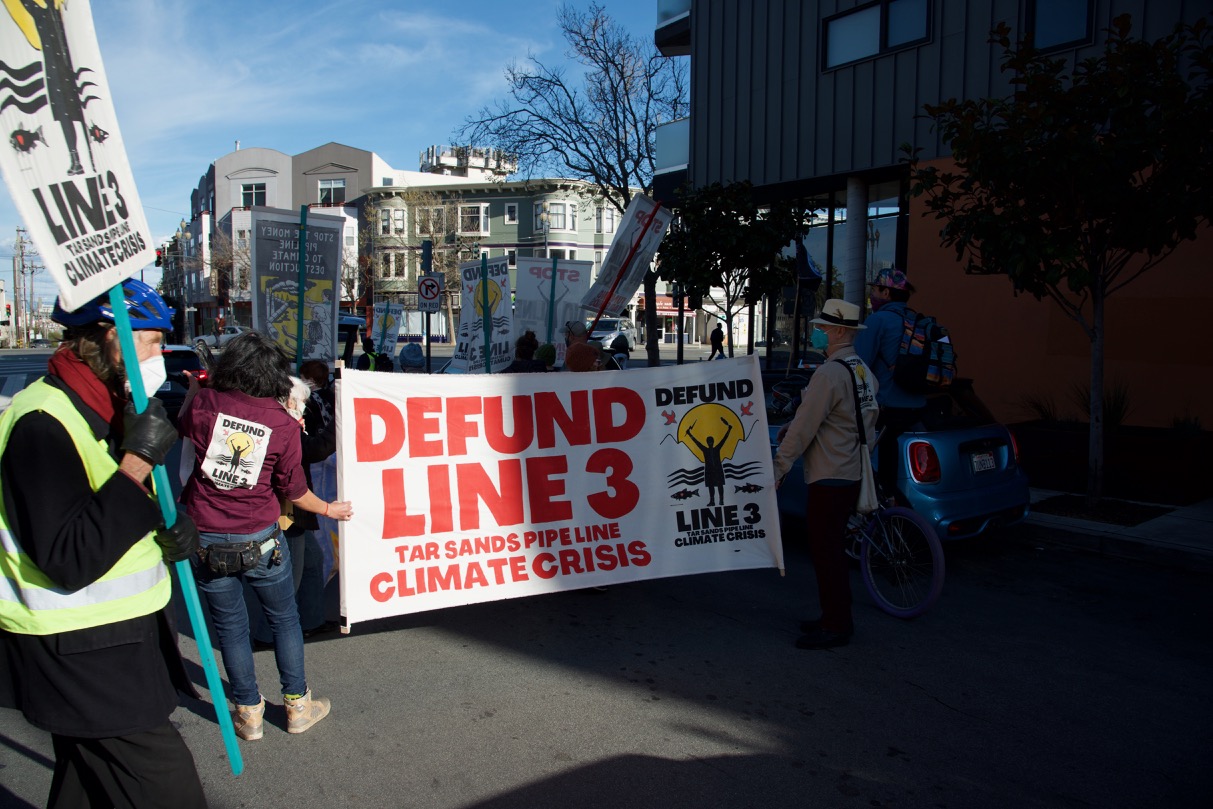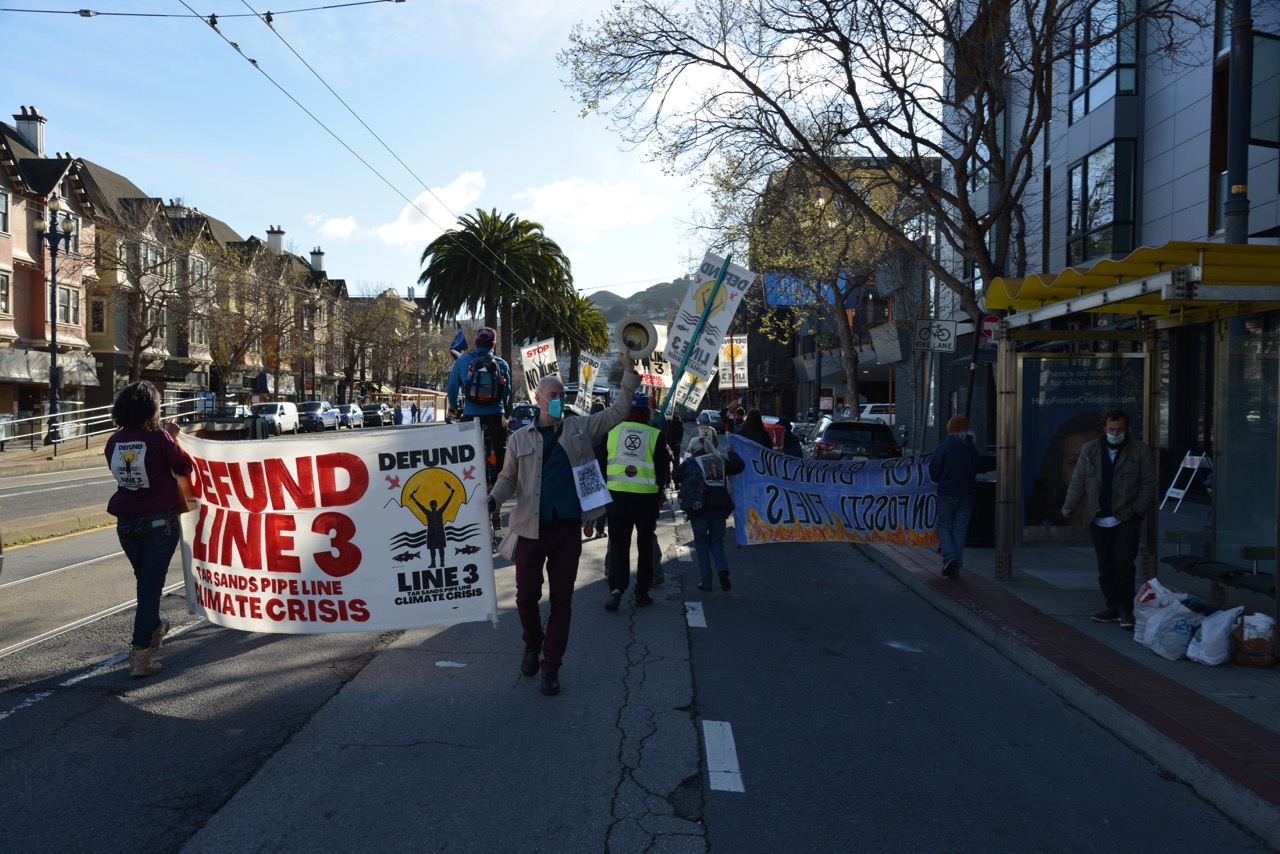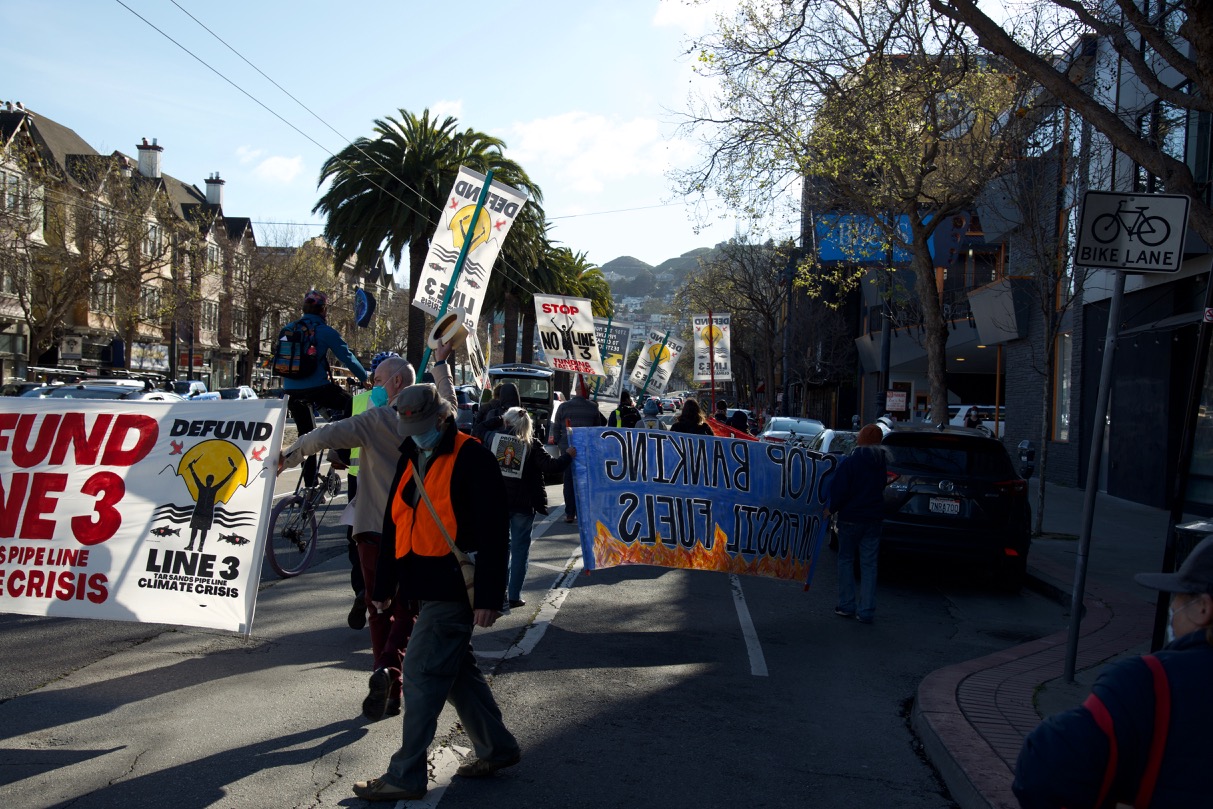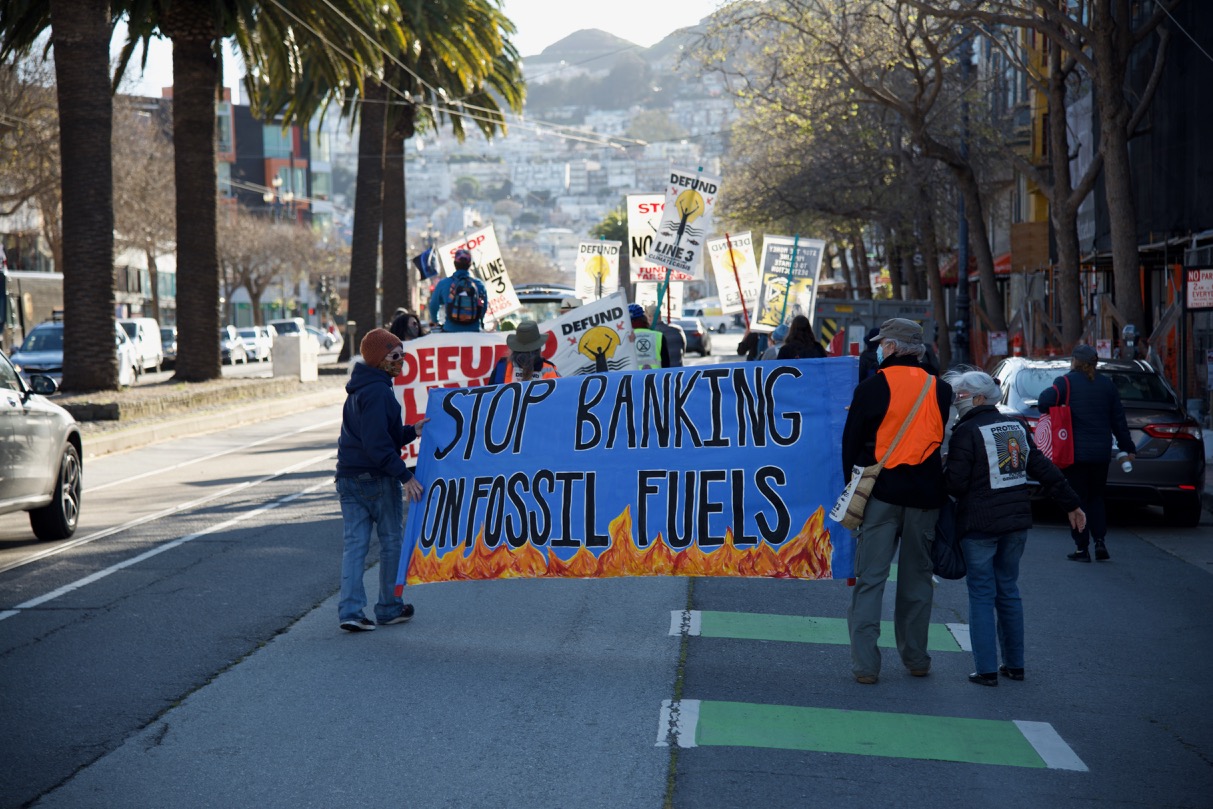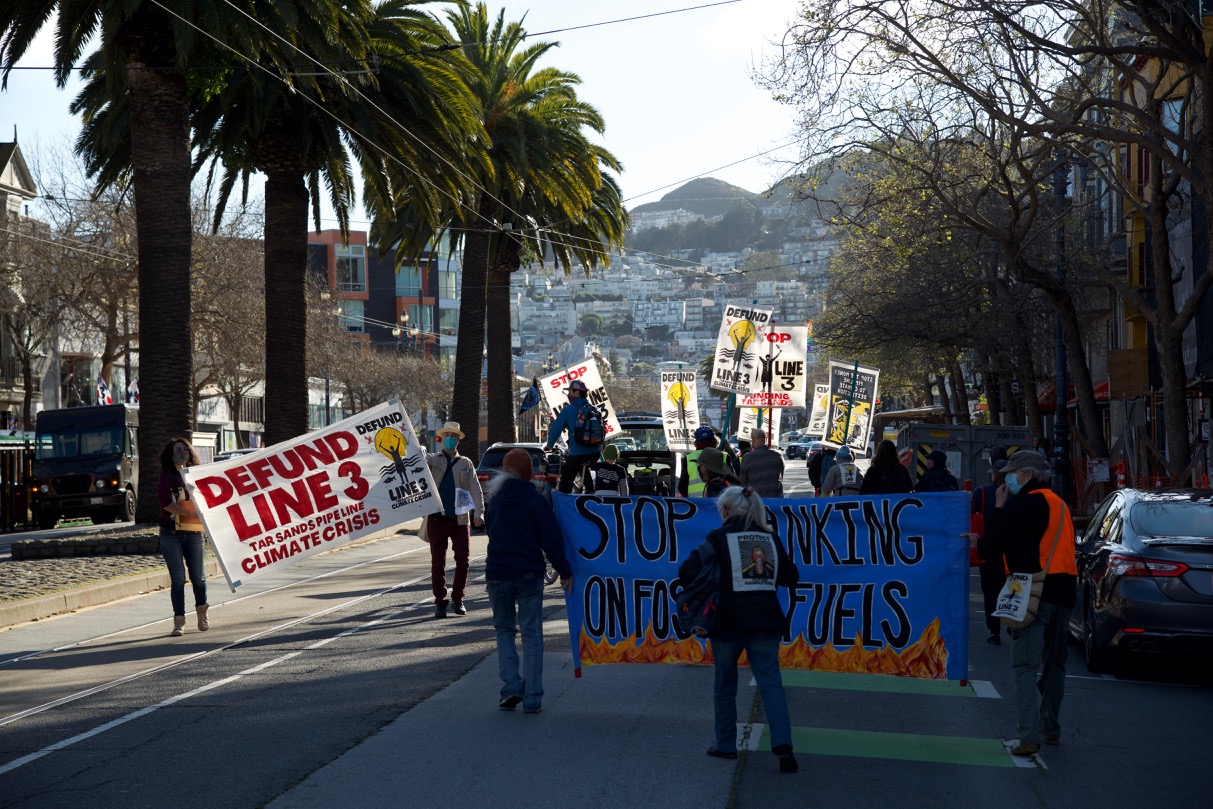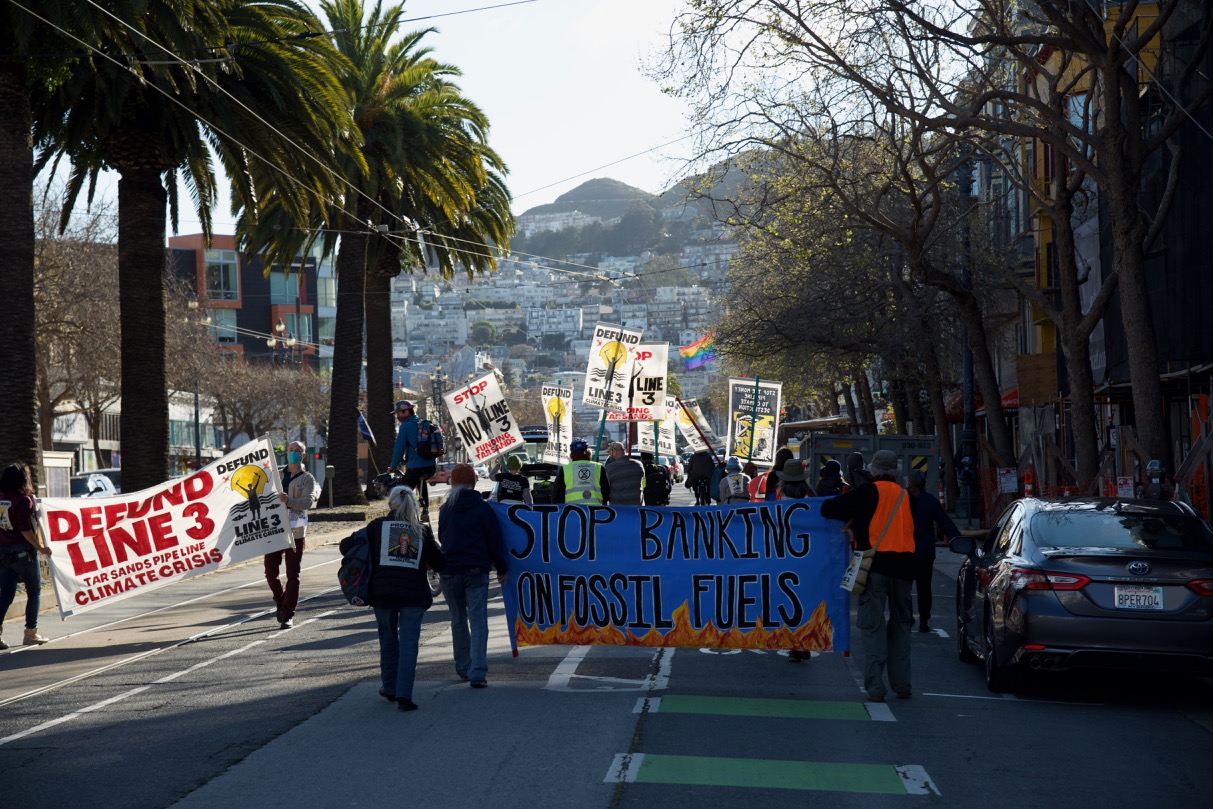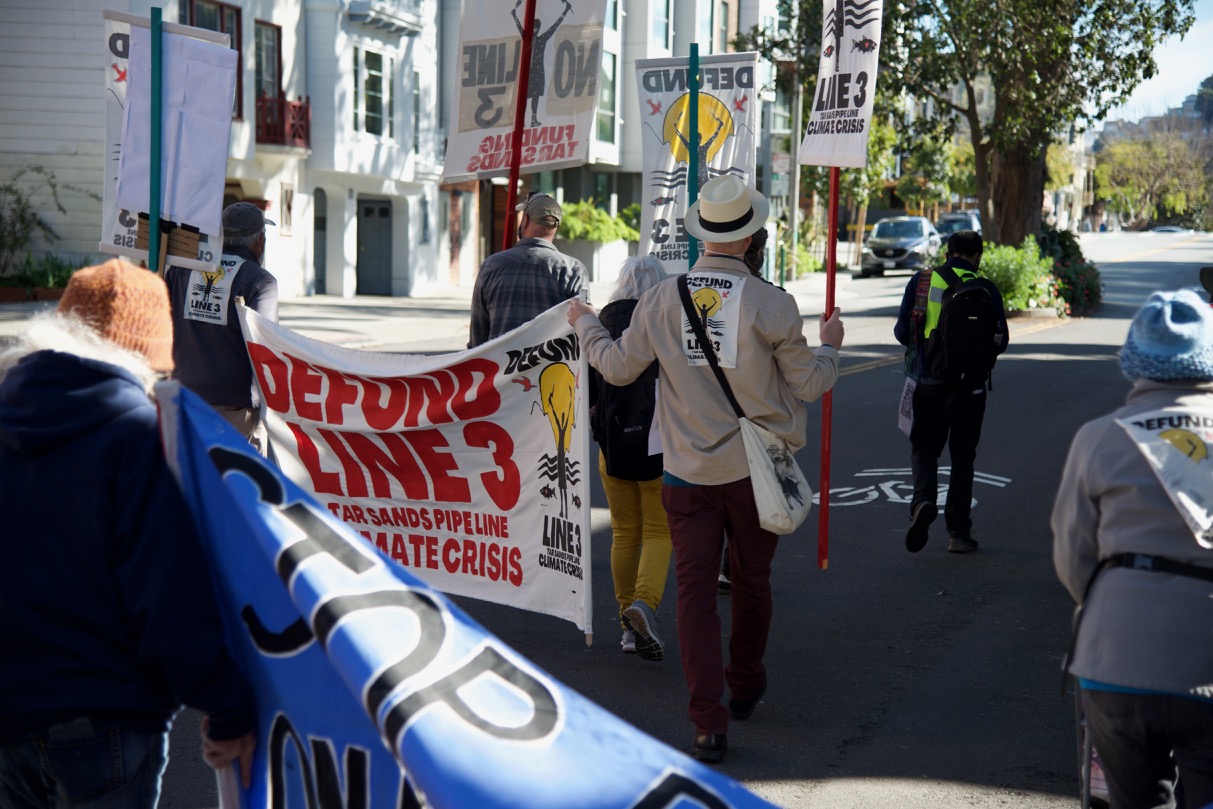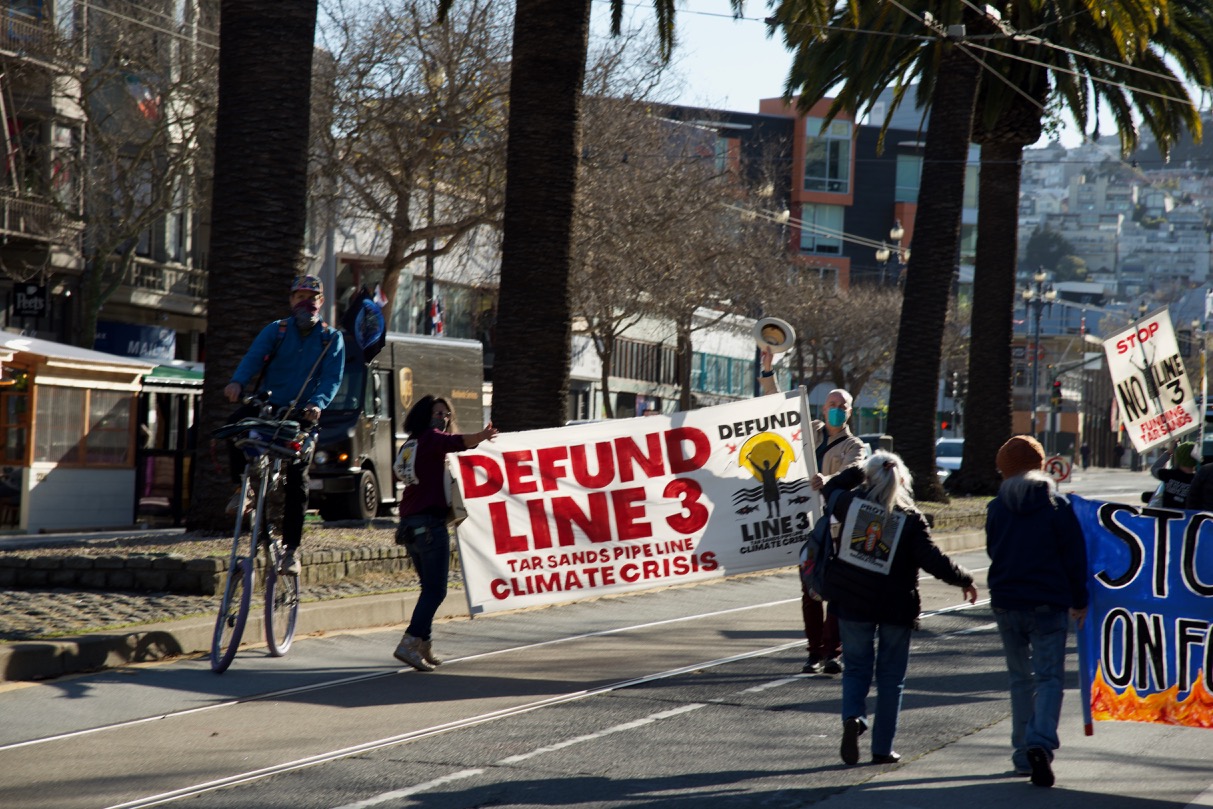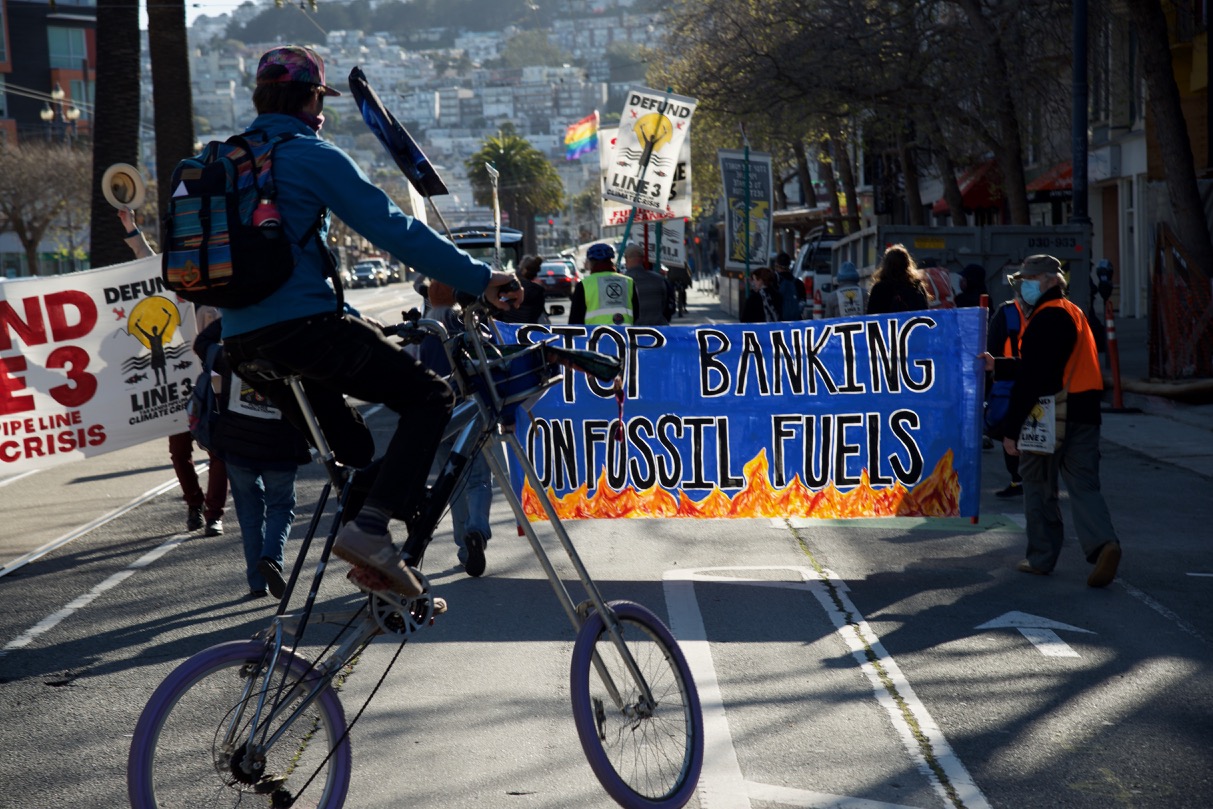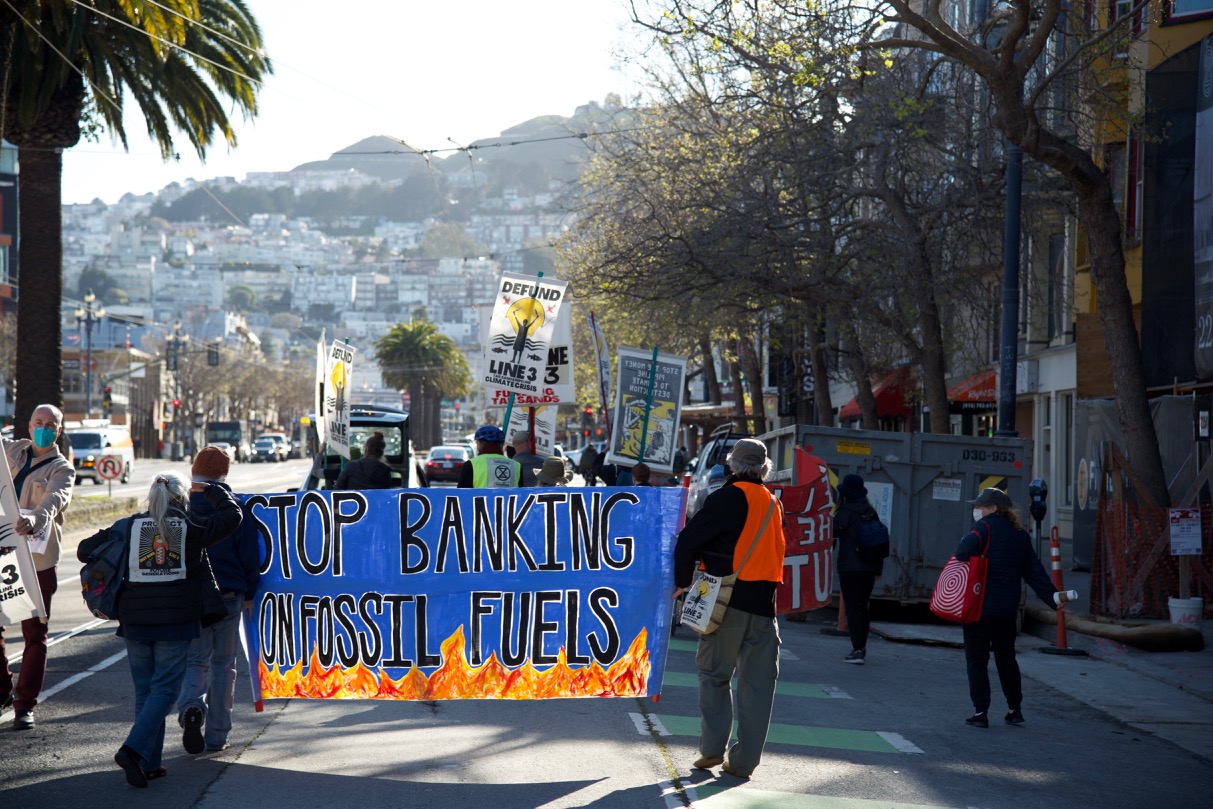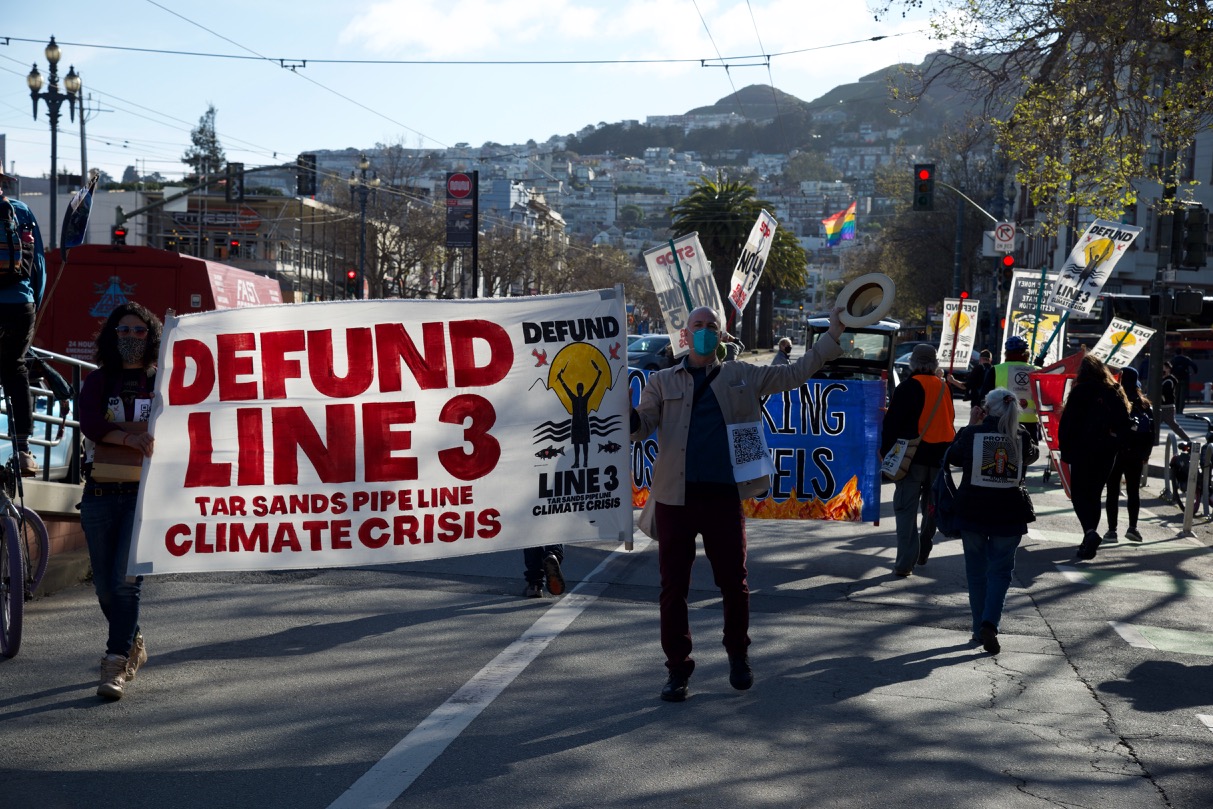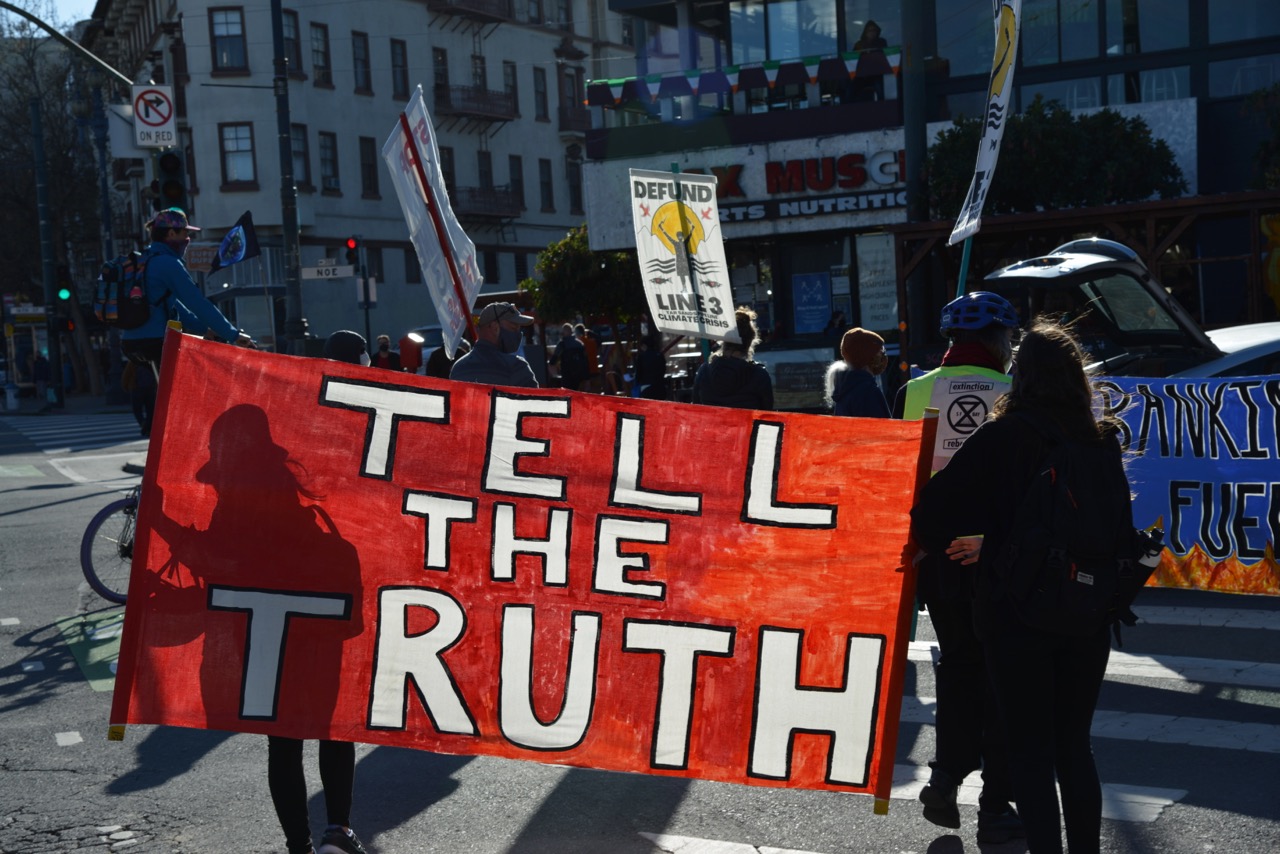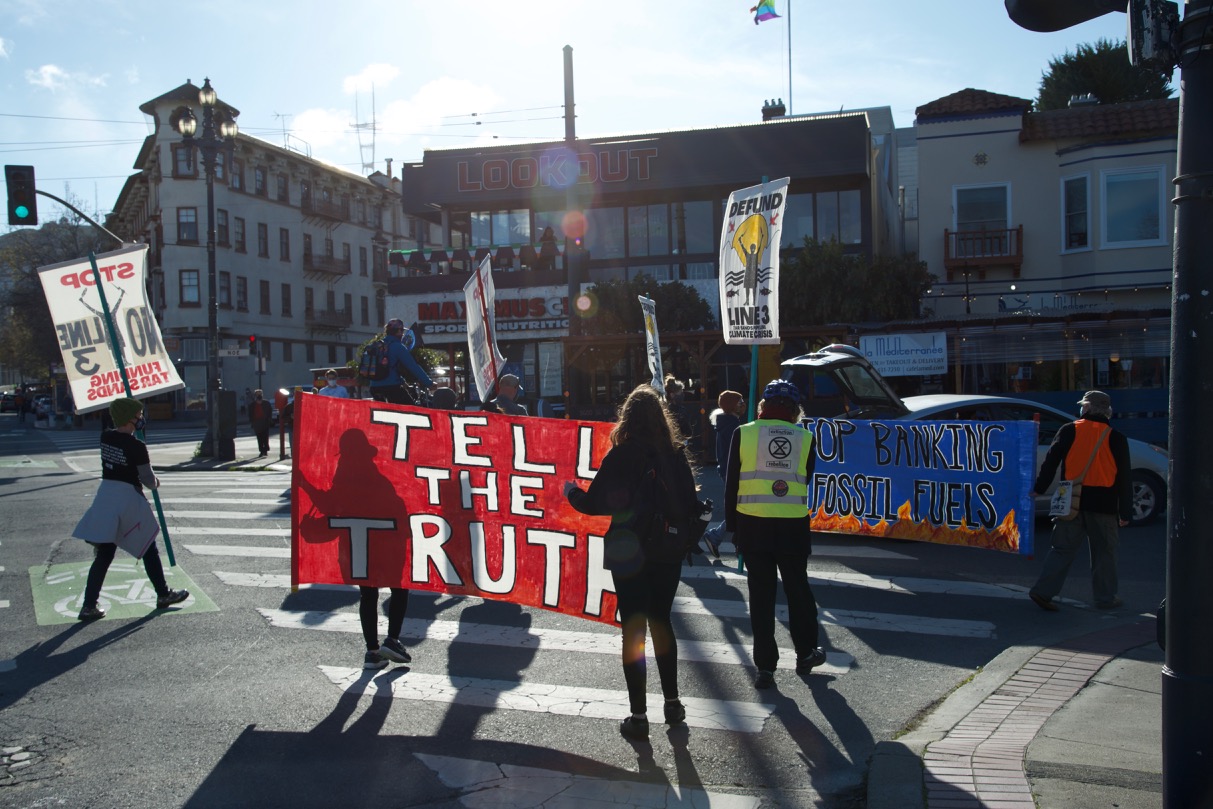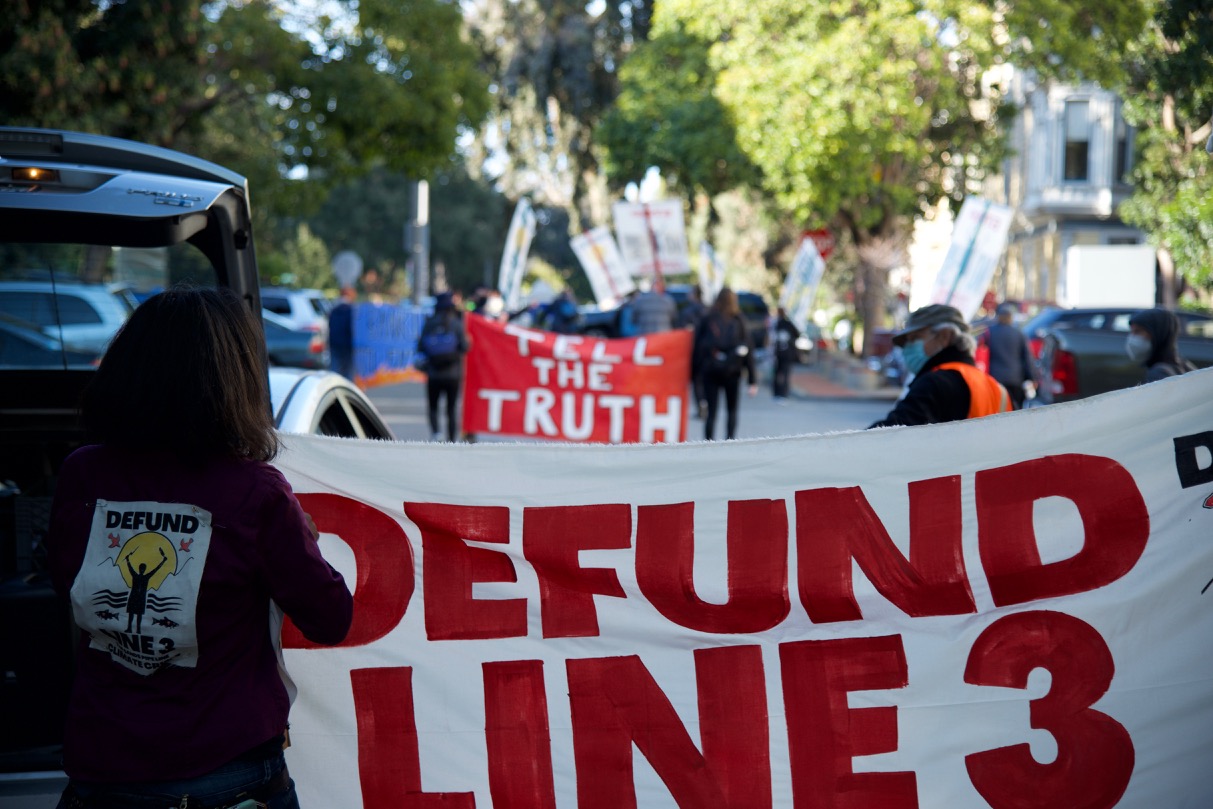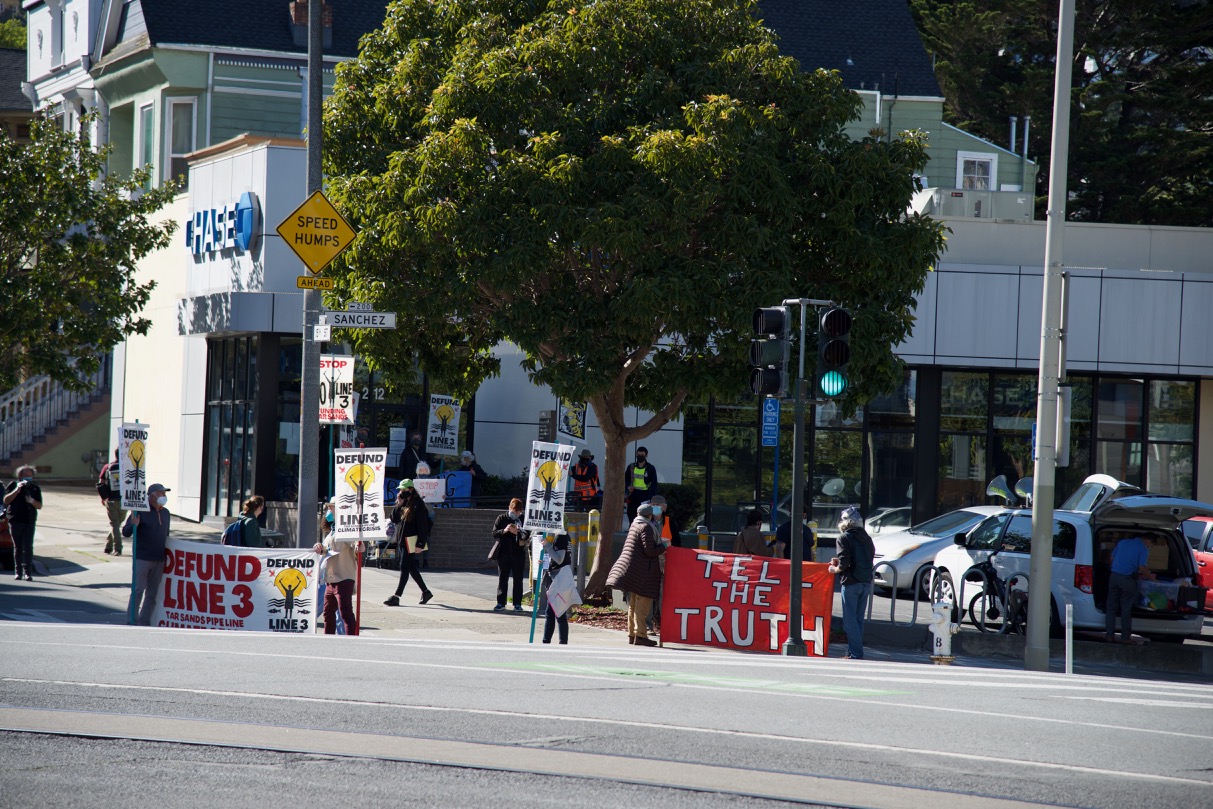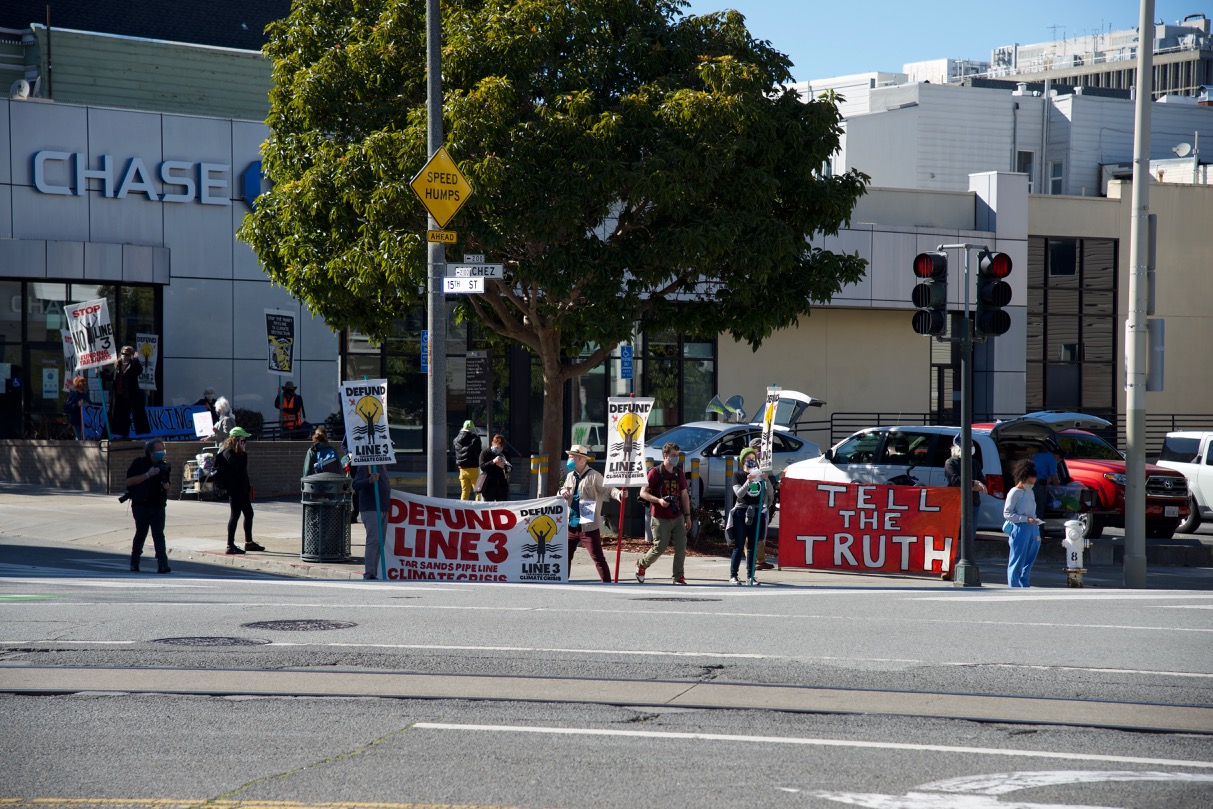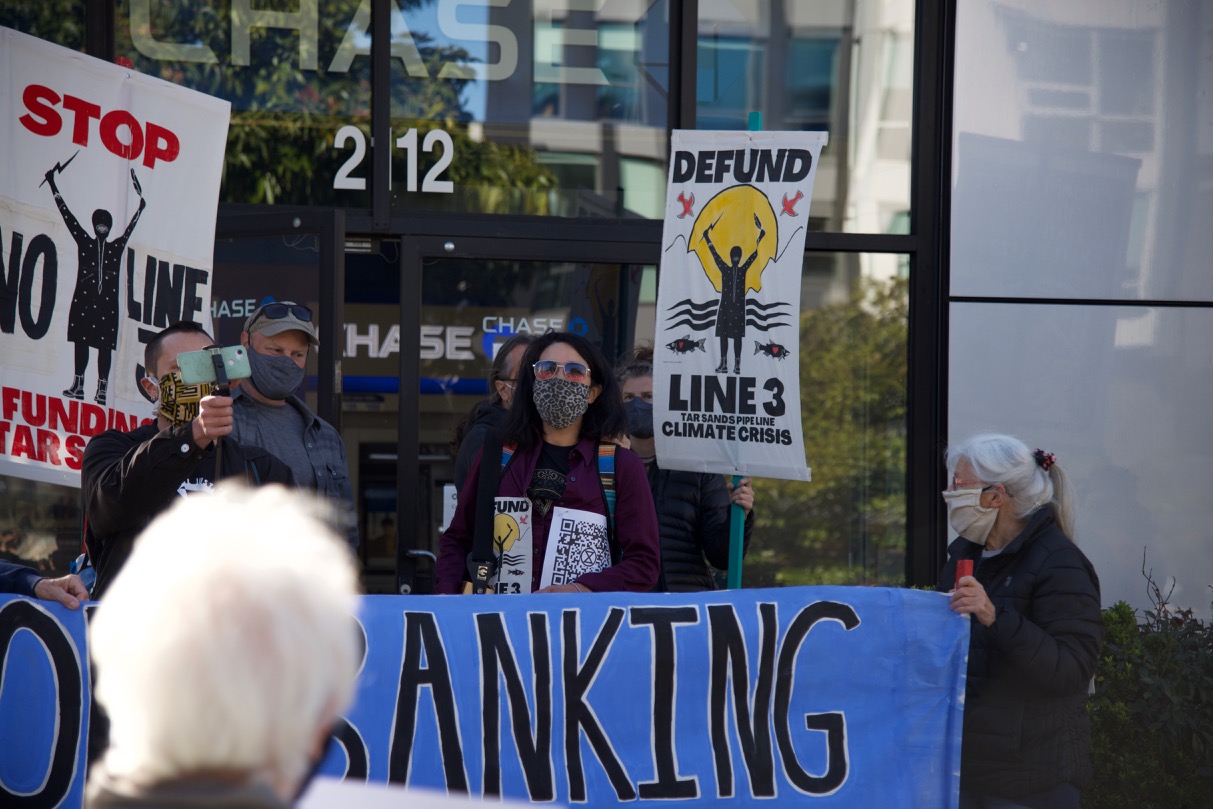 Photo credits: @xrsfbay