Stop Line 3 Street Mural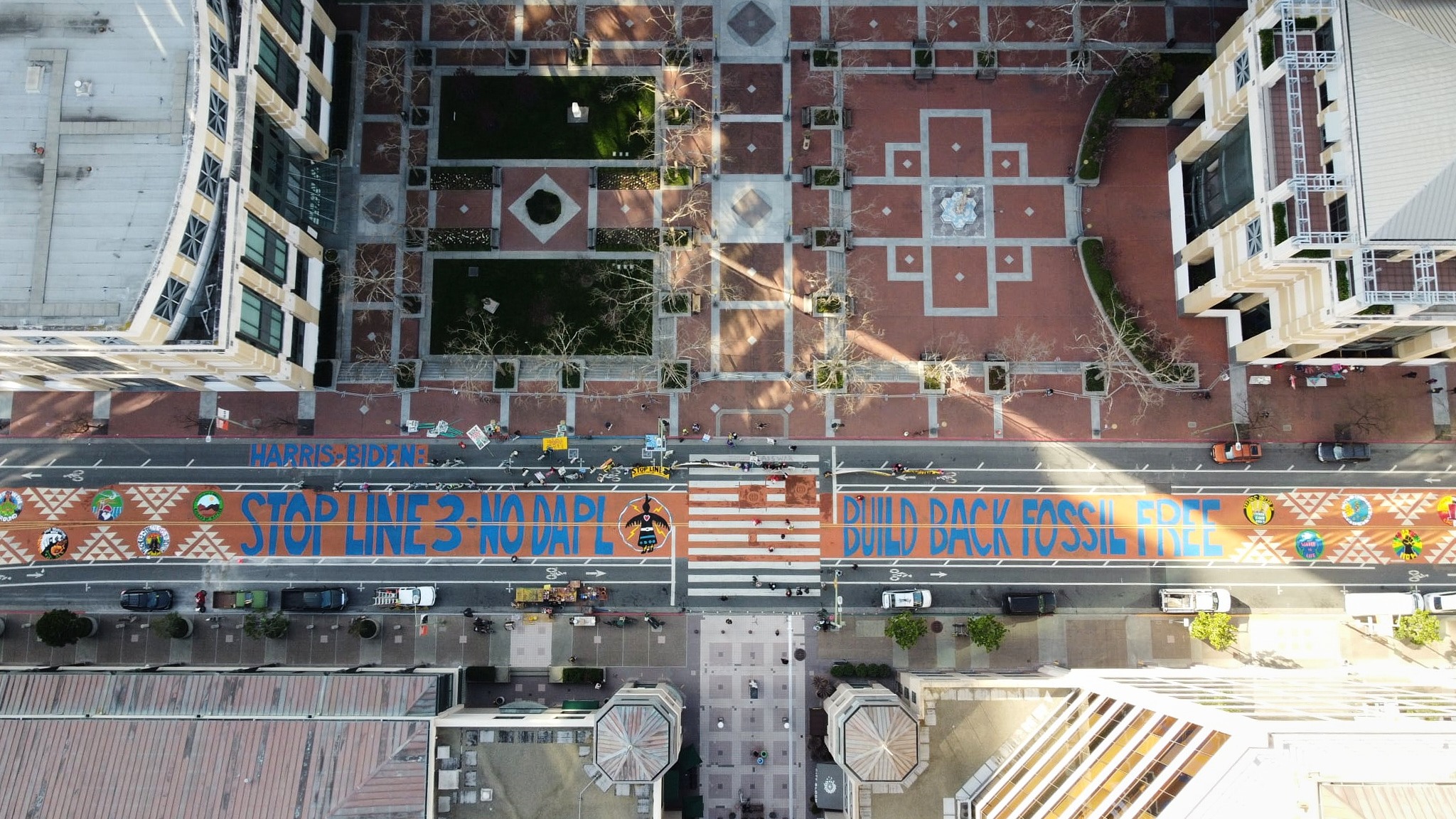 On Saturday, February 27th in front of the Oakland Federal Building on Clay street between 12th and 14th streets, Extinction Rebellion SFBay held the line for a street mural painting in solidarity with Line 3 & DAPL Resistance.
For seven years, Indigenous communities in Minnesota and their allies have been resisting the construction of Line 3, an oil pipeline connecting the tar sands in Canada to Wisconsin. Enbridge Energy, the company responsible, has a terrible environmental track record, and this pipeline would violate several treaties with the Ojibwe people and cross 200 bodies of water.
Earlier this month Lakota youth from the Standing Rock and Cheyenne River tribal nations ran over 93 miles back to the Oceti Sakowin Camp site to call on President Biden to shut down the Dakota Access Pipeline (DAPL). The youth are asking for everyone who stood with Standing Rock four years ago to join.
This event was in response to a call from Indigenous leaders to stand in solidarity with the Water Protectors. The large street mural painted covered two city blocks with artistic mandalas and the words: STOP LINE 3 & DAPL - BUILD BACK FOSSIL FREE.
This action is part of "Build Back Fossil Free," the solution-ary push on the Biden Harris Administration to end the era of fossil fuel production, and protect communities reeling from the climate and COVID-19 crises.
Now is the time to put pressure on the Biden and Harris administration to fulfill their campaign promises to prioritize addressing the climate crisis.
The event was also live-streamed via virtual rally featuring speakers, musicians and live updates from the live mural painting.
Sponsored by: Idle No More SF Bay, Climate Justice Street Mural Project, Distributed Sound Collective, 1,000 Grandmothers for Future Generations, East Point Peace Academy with support from XRSFBAY.
Click on any photo to start the detail gallery…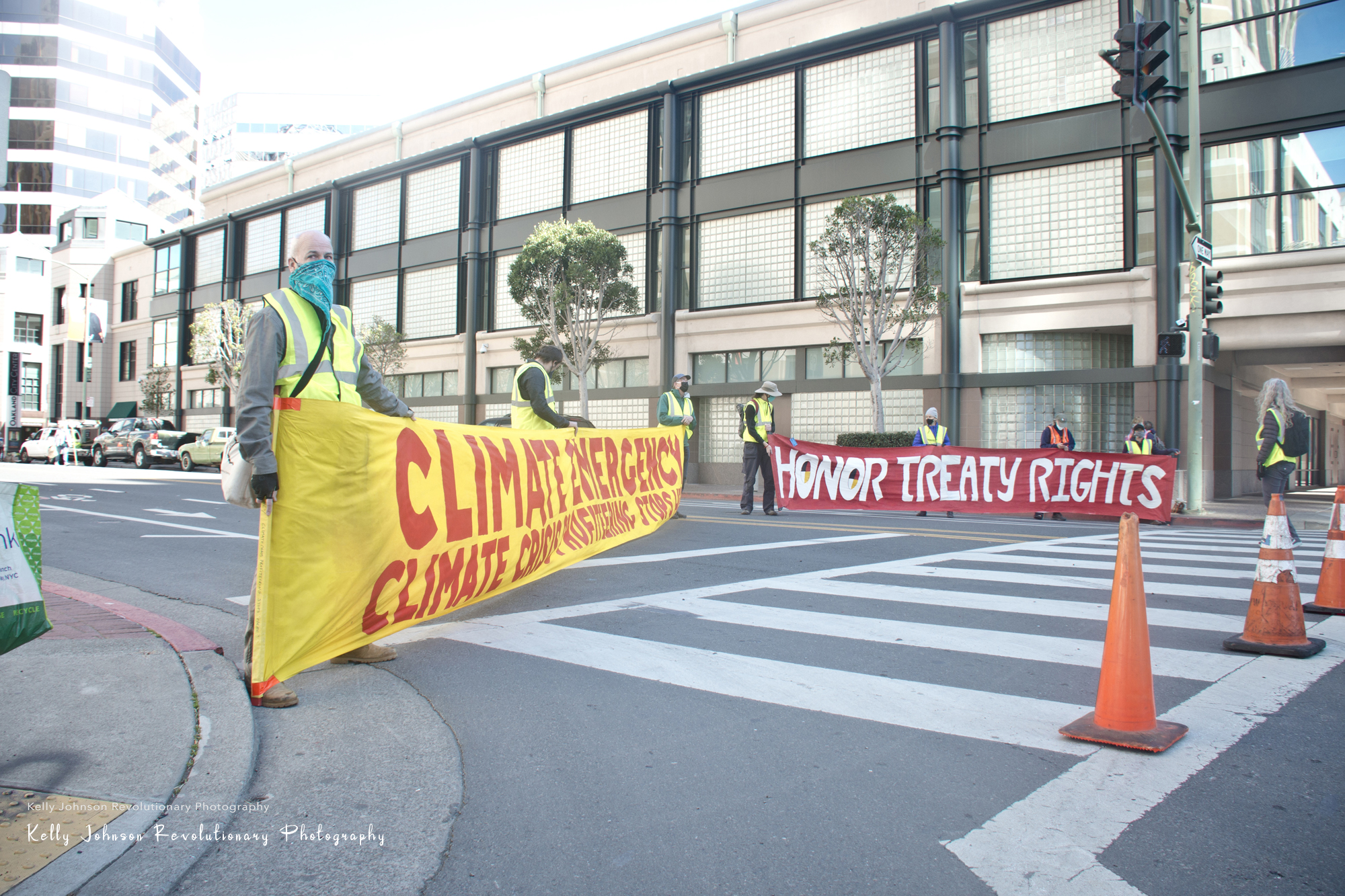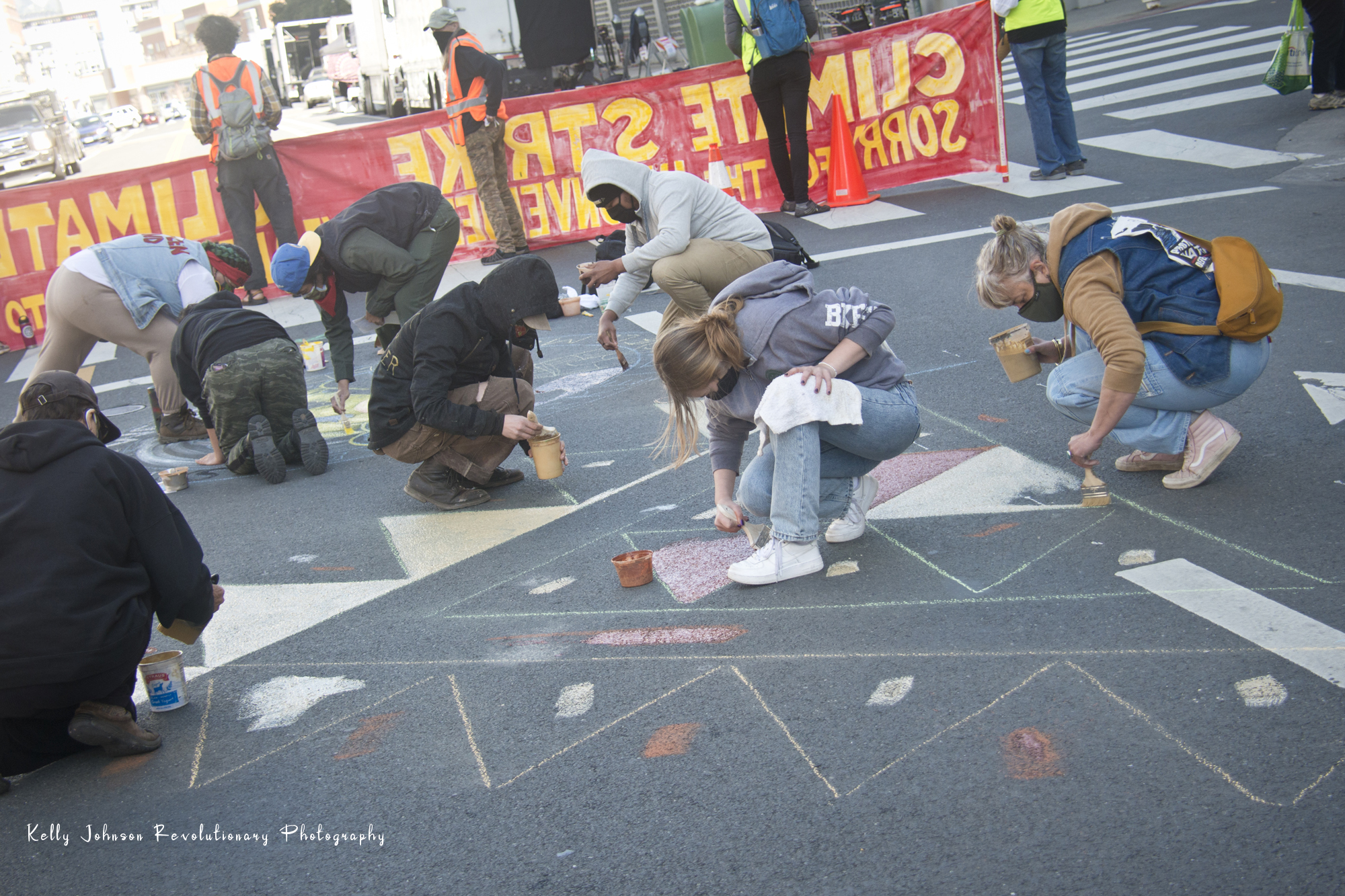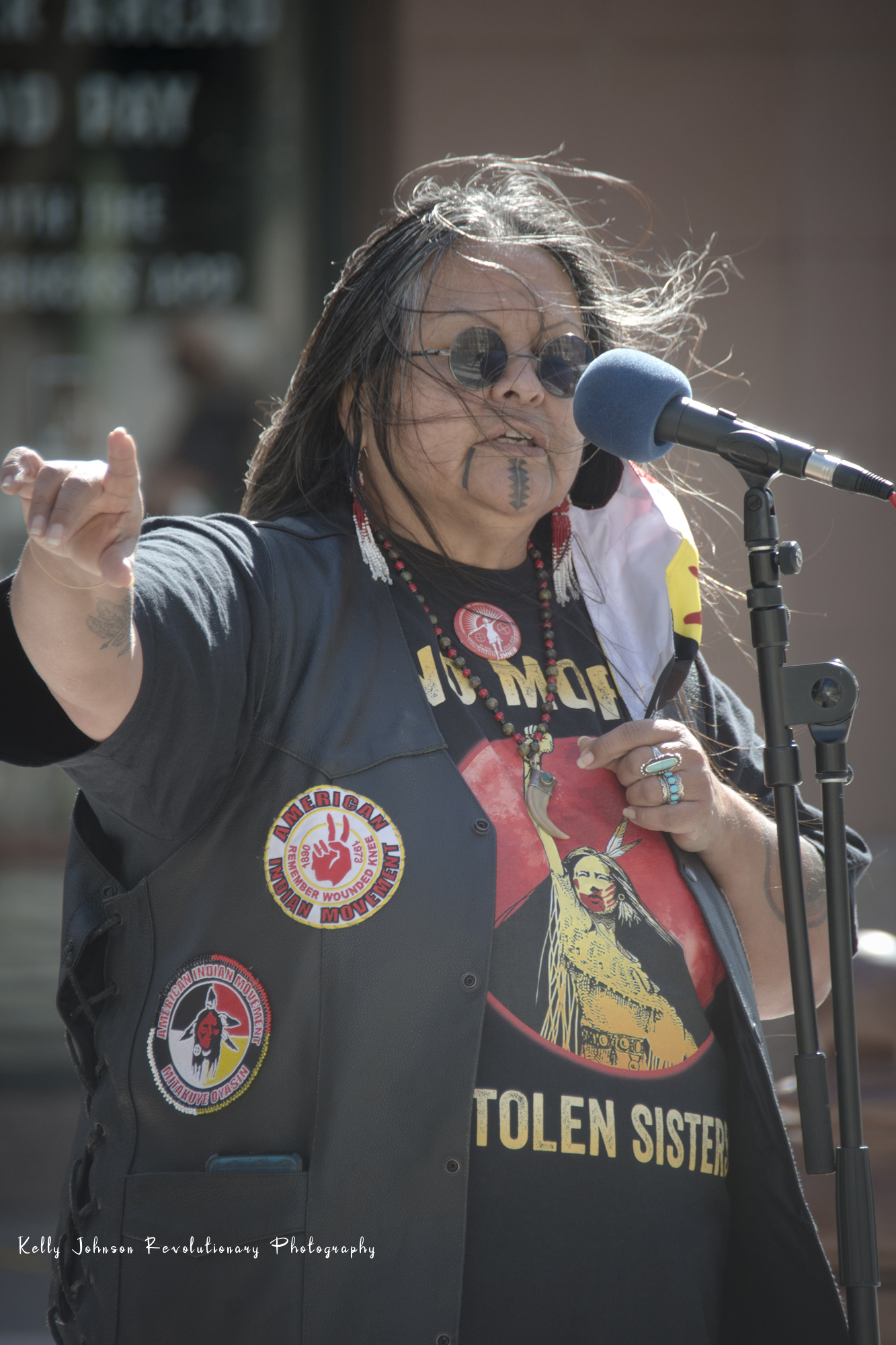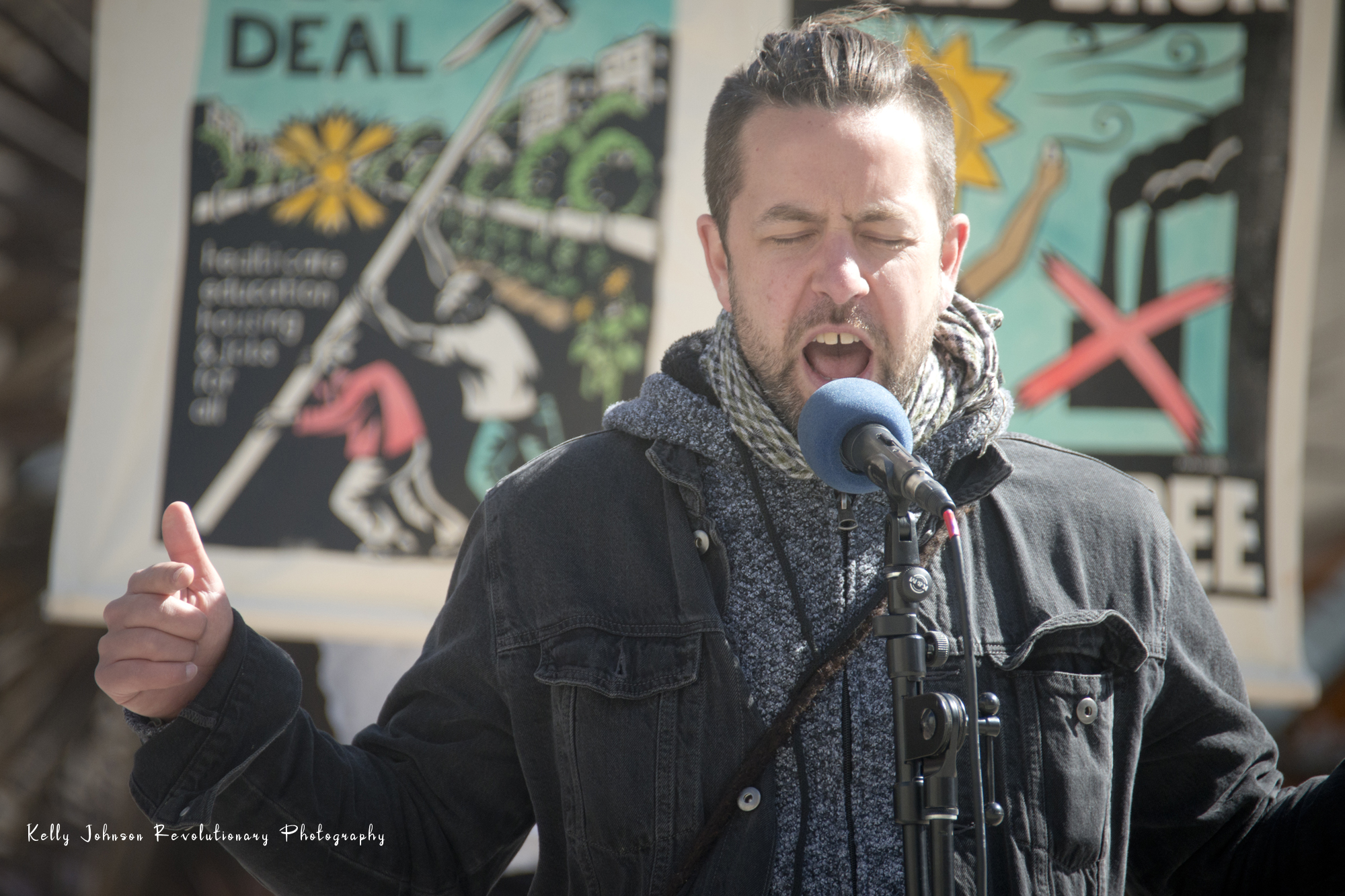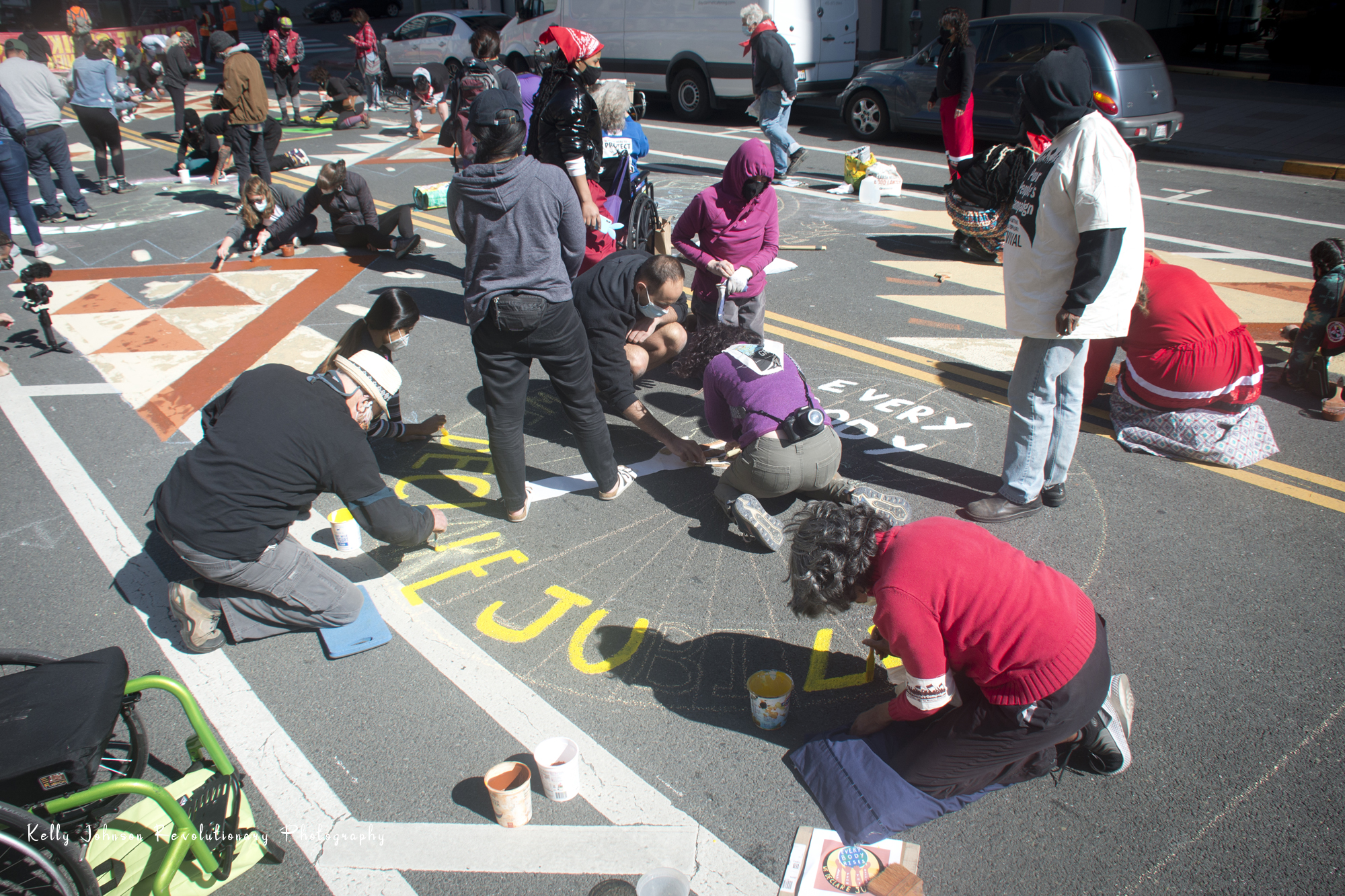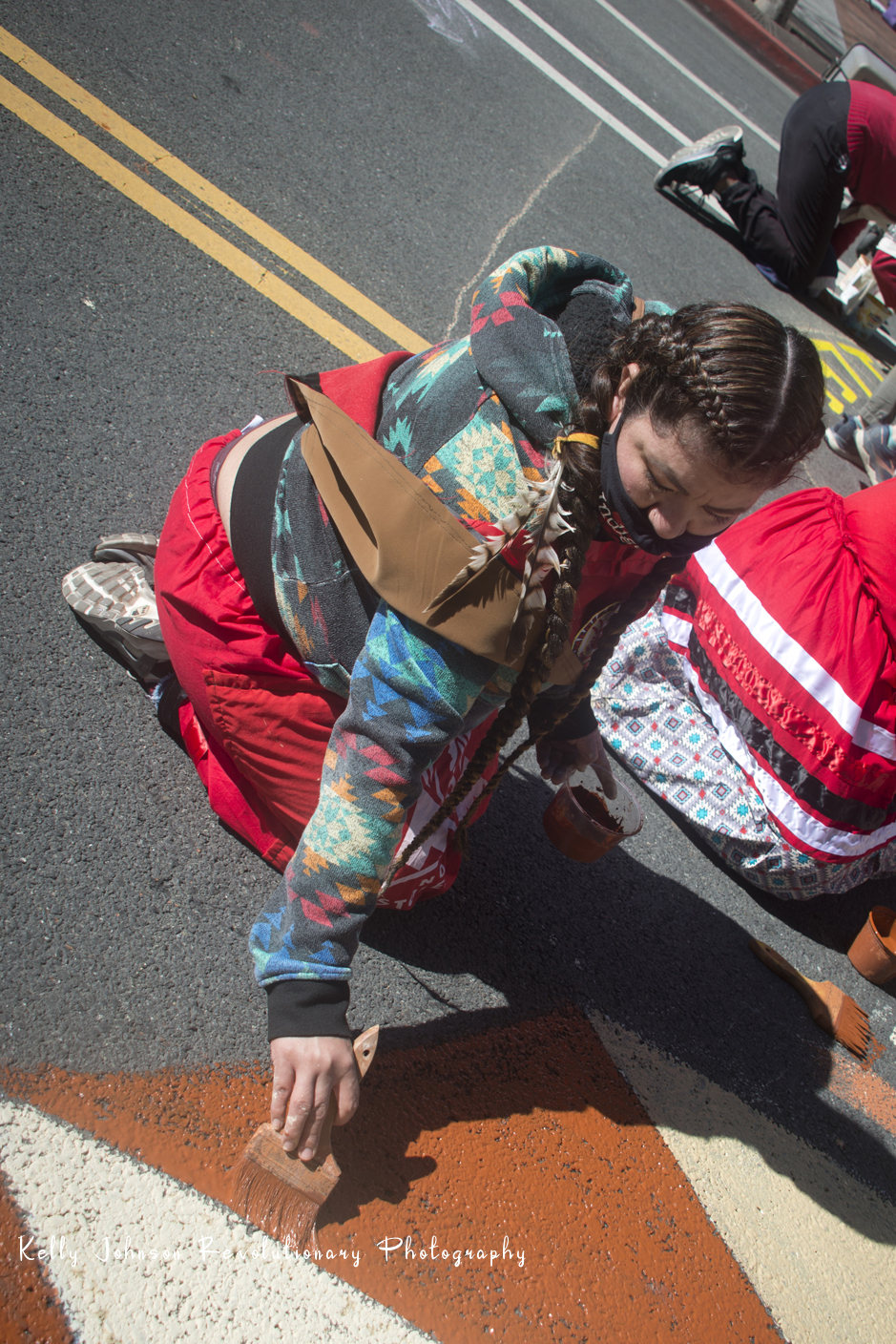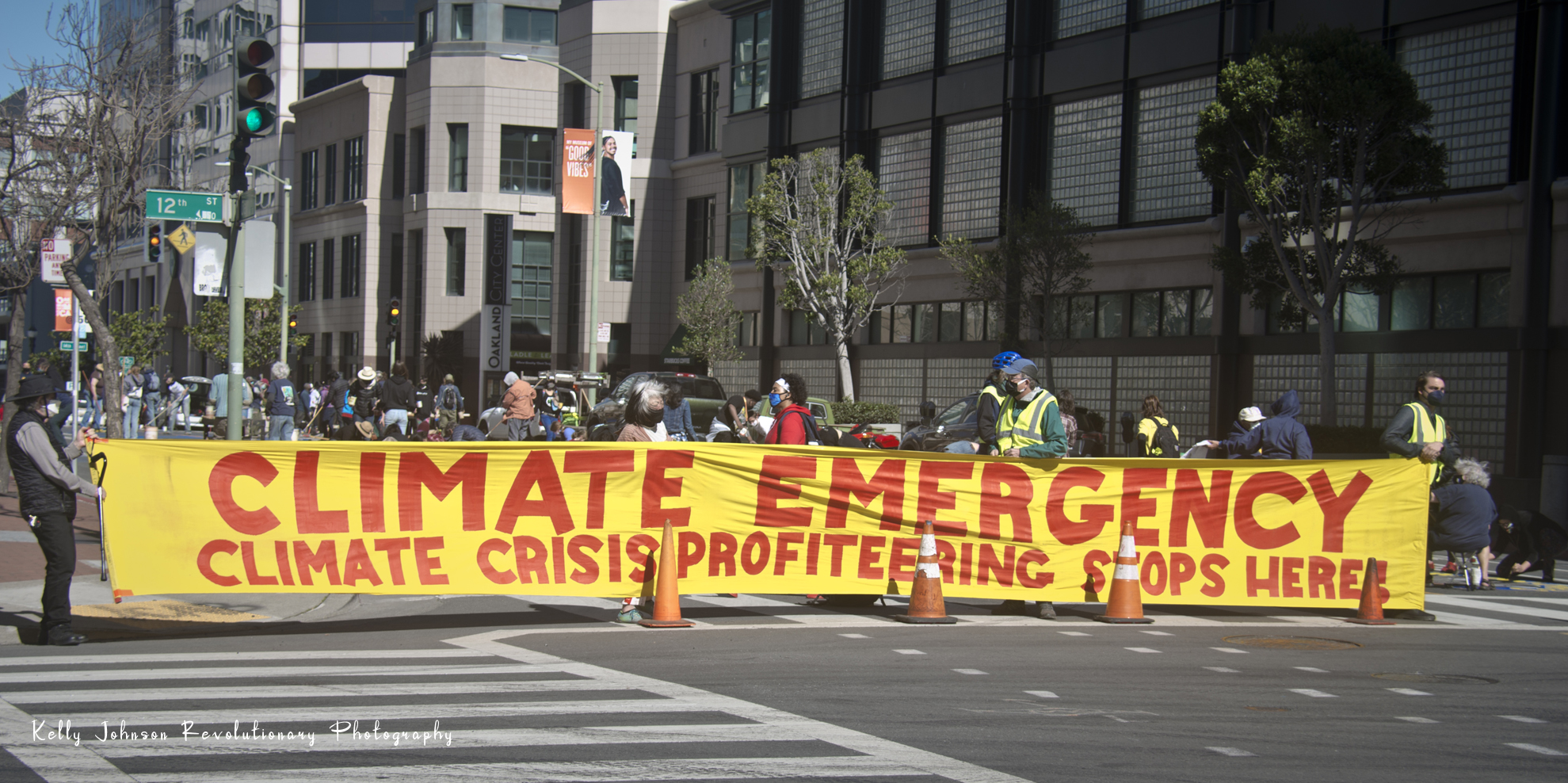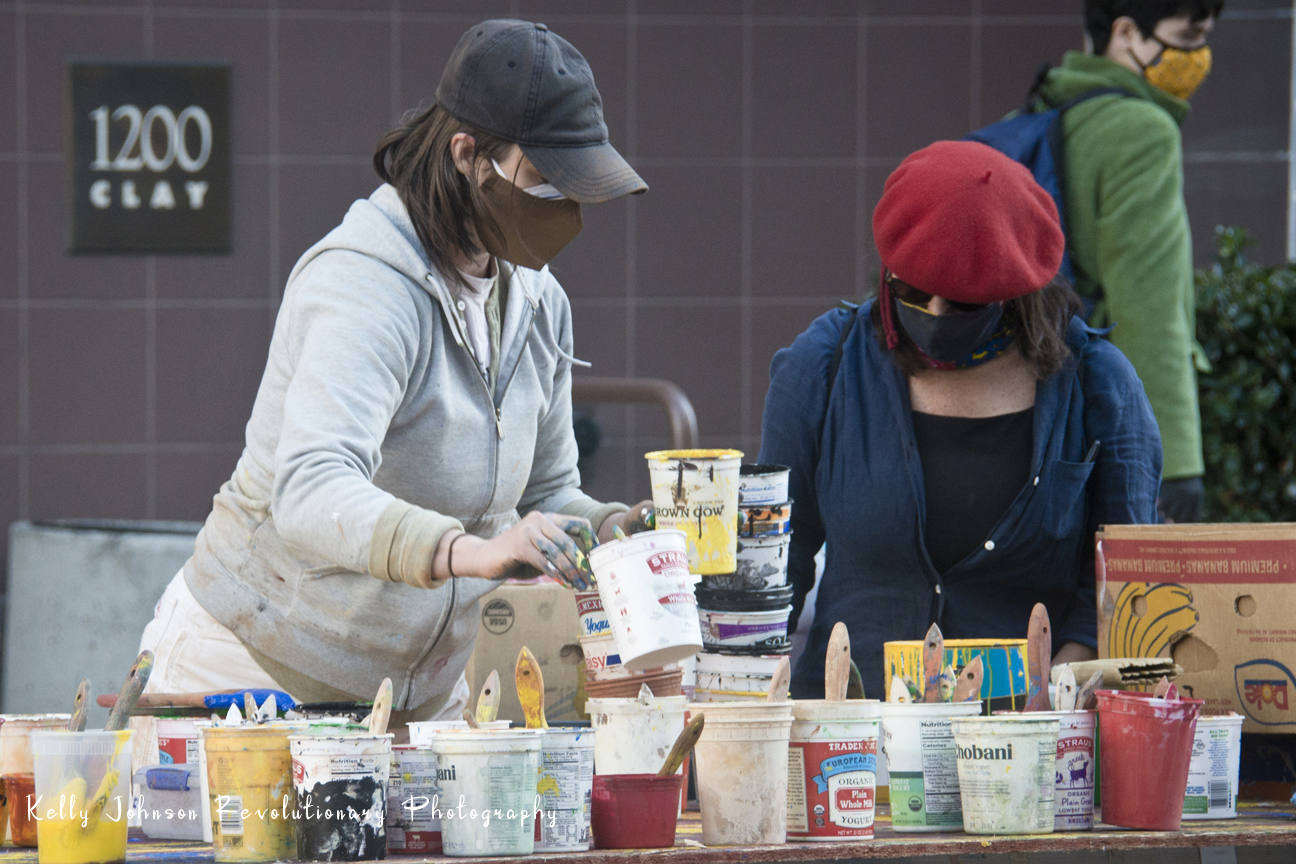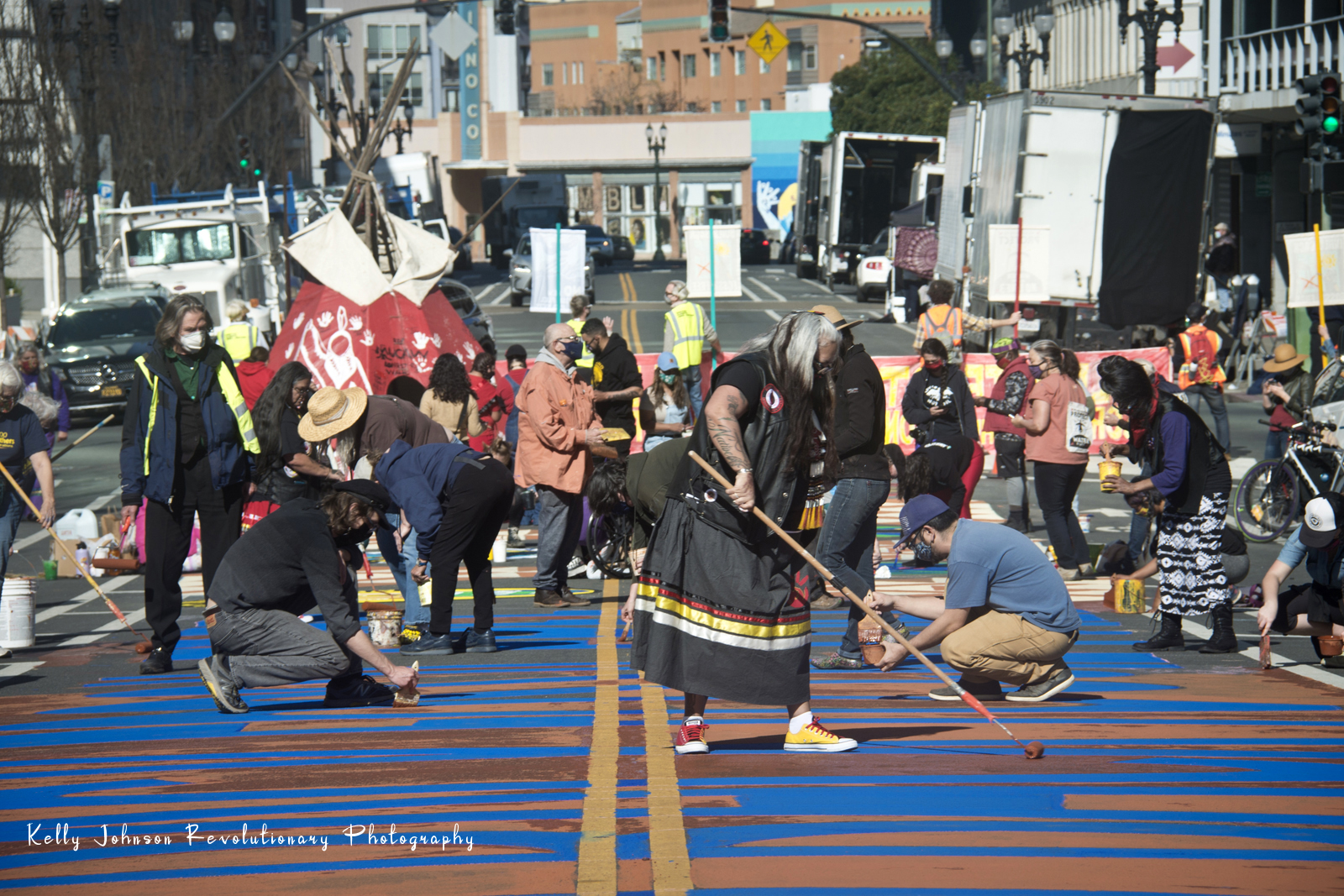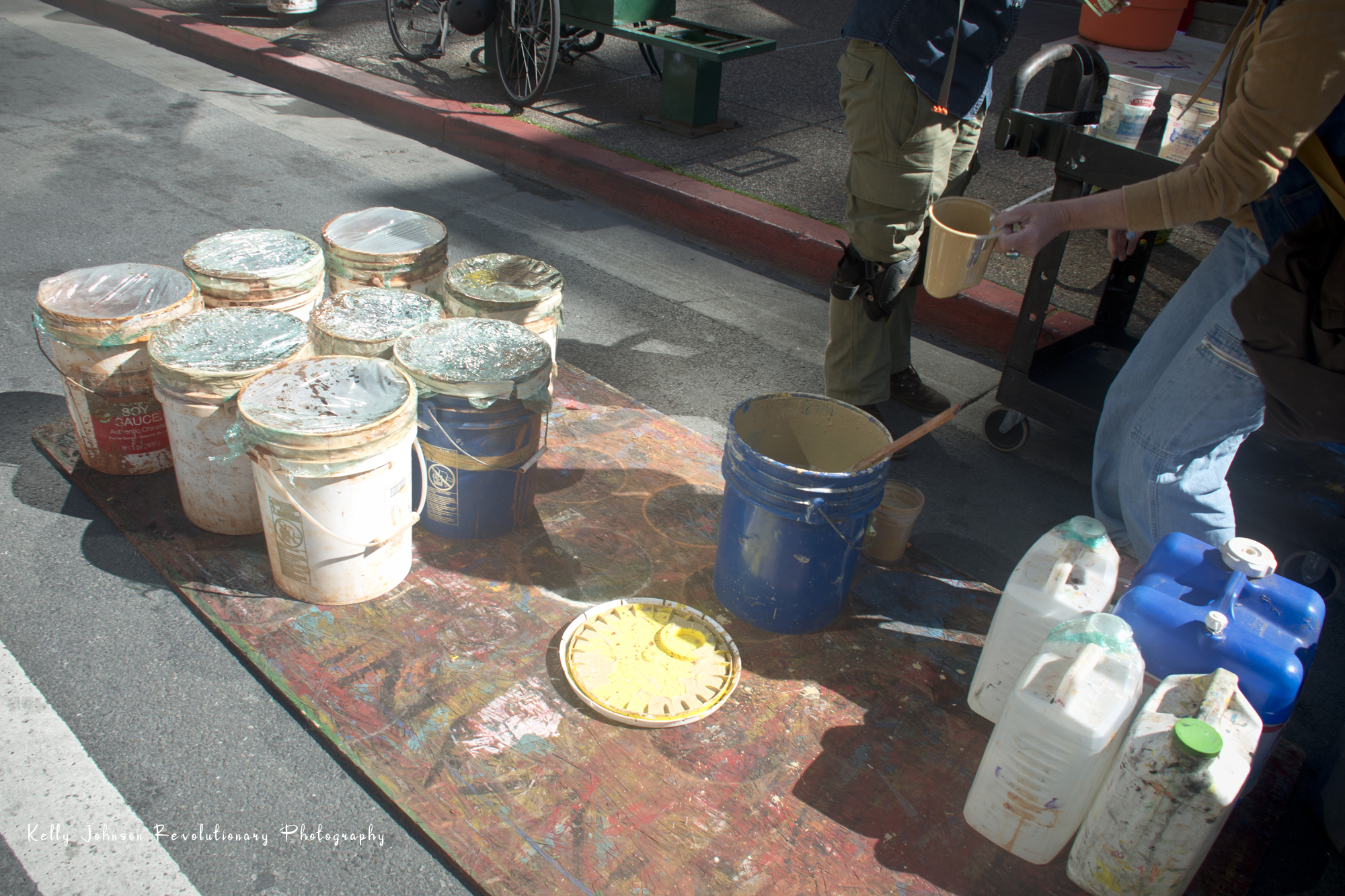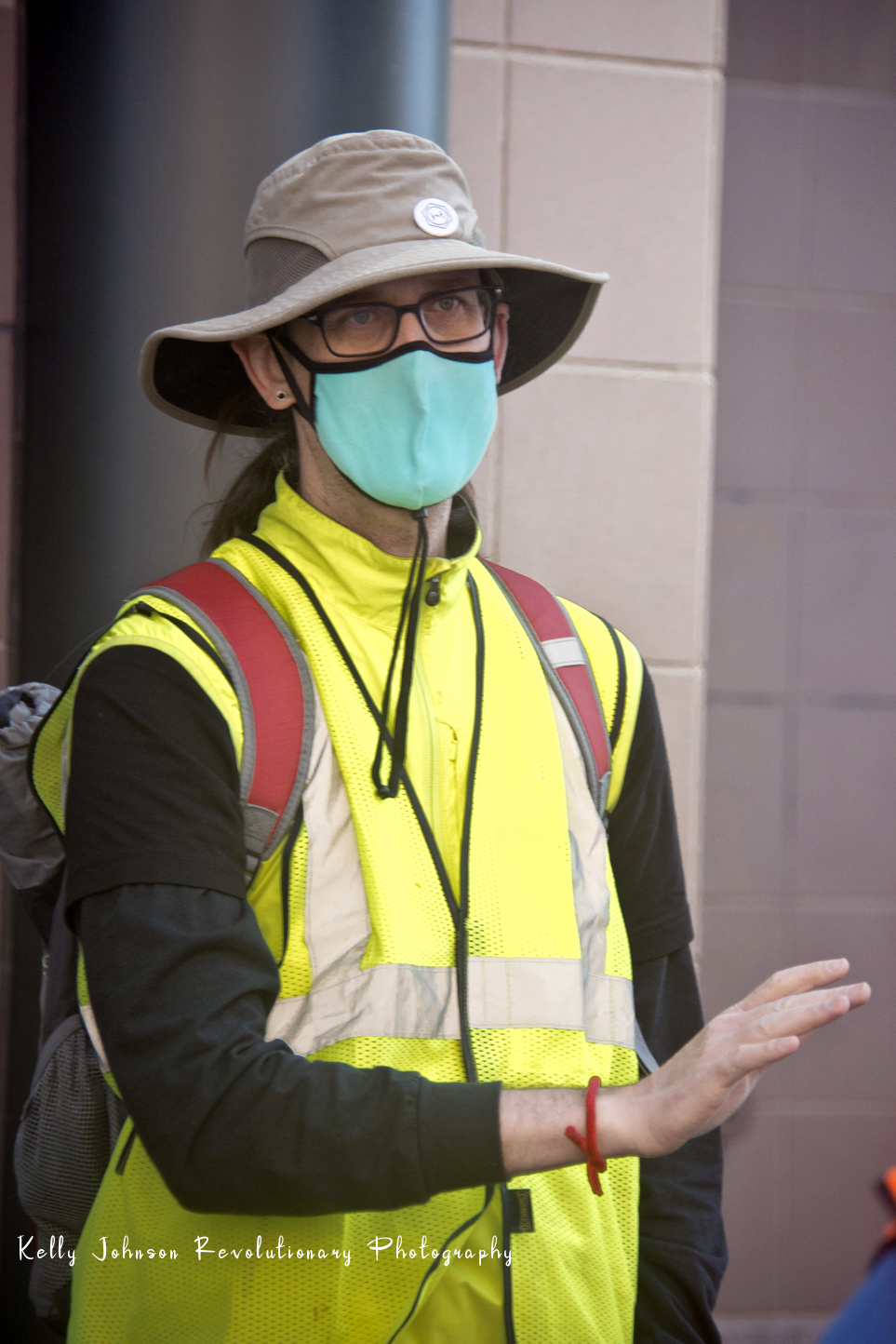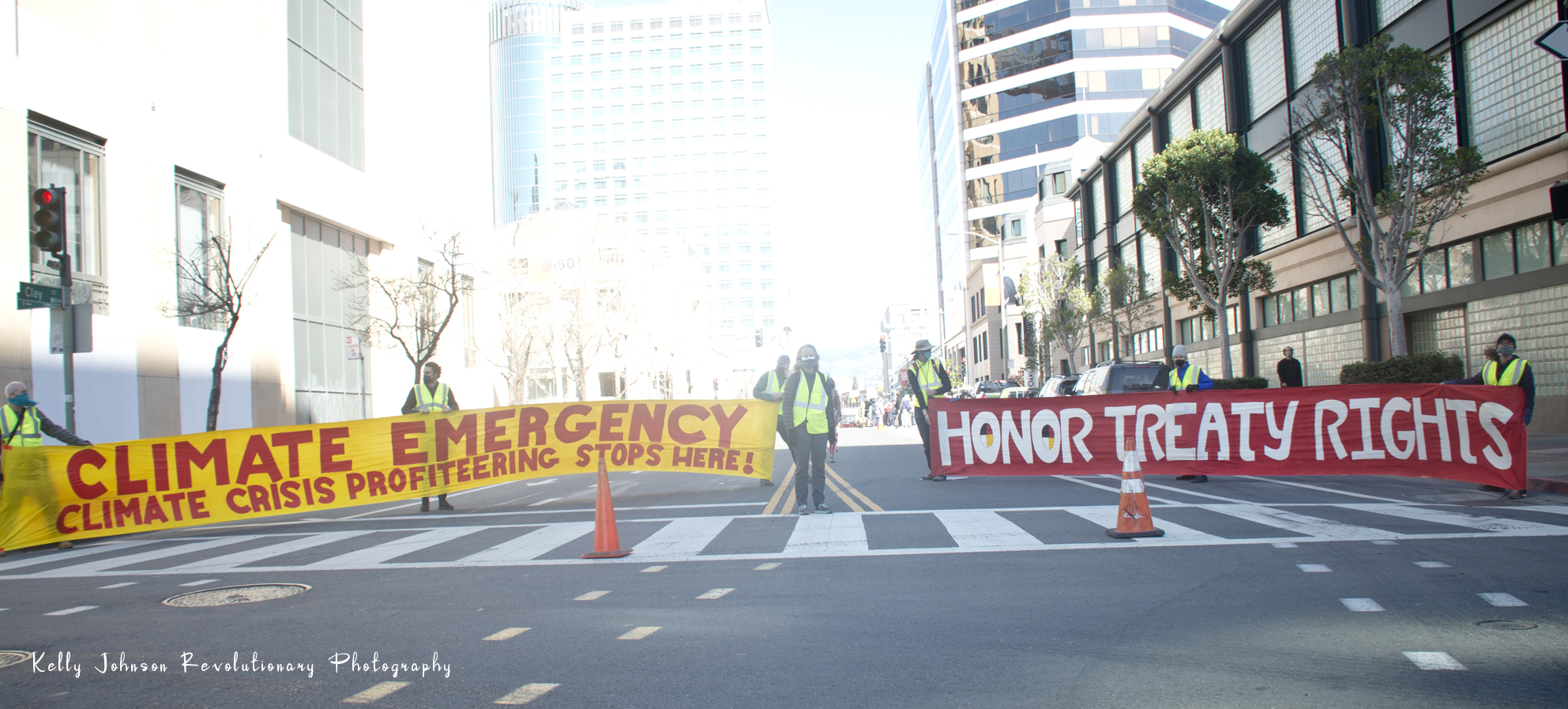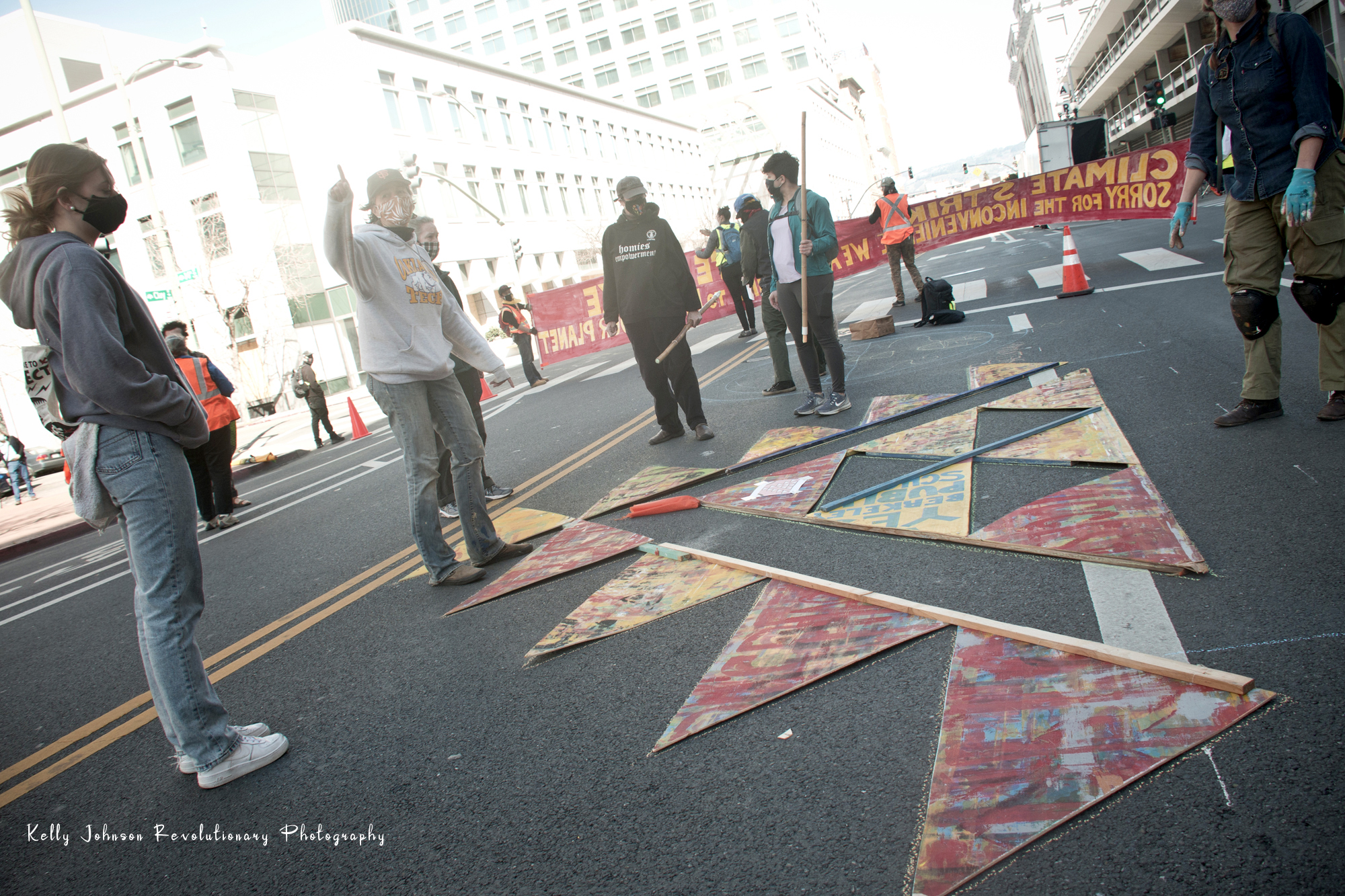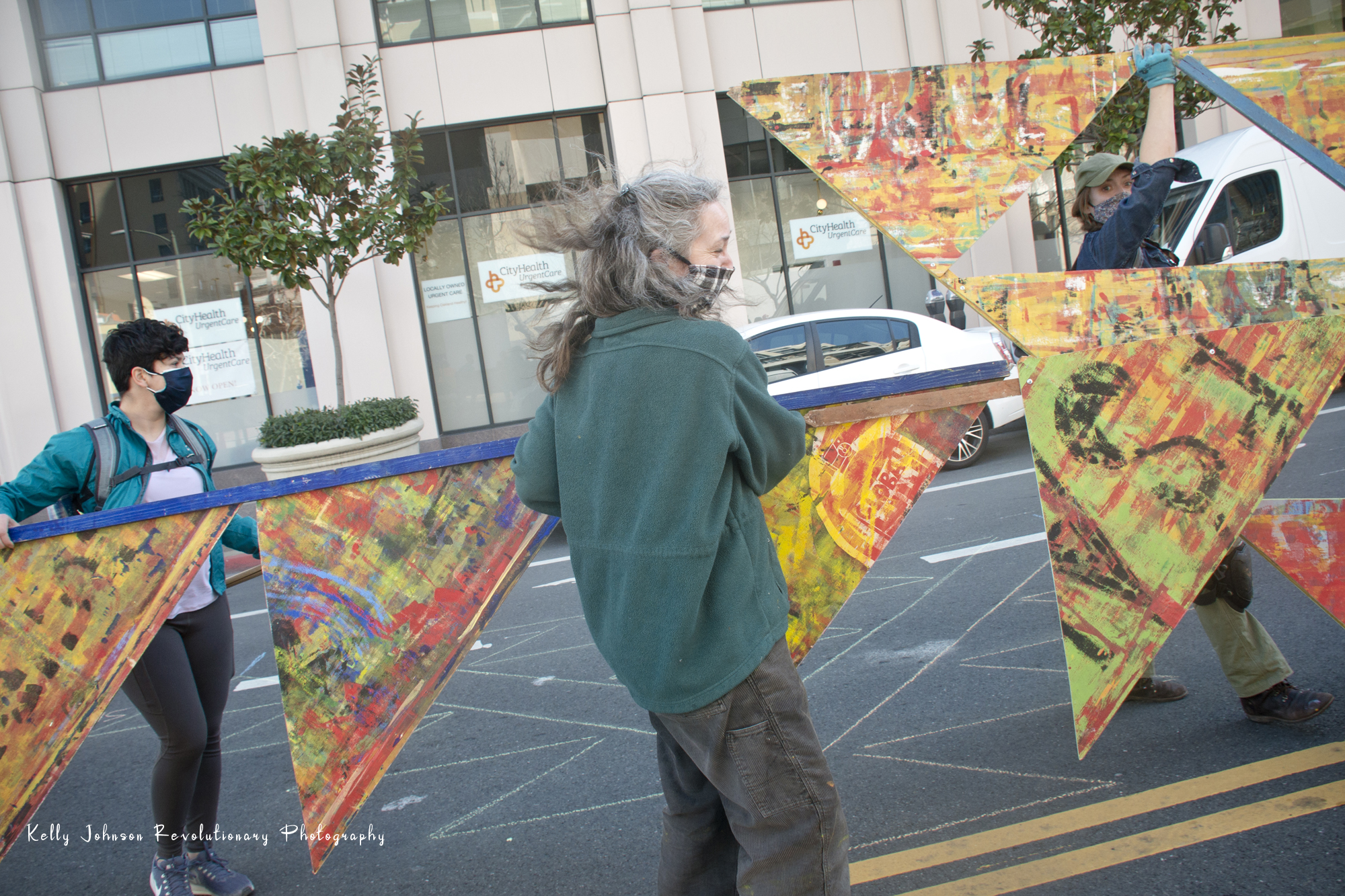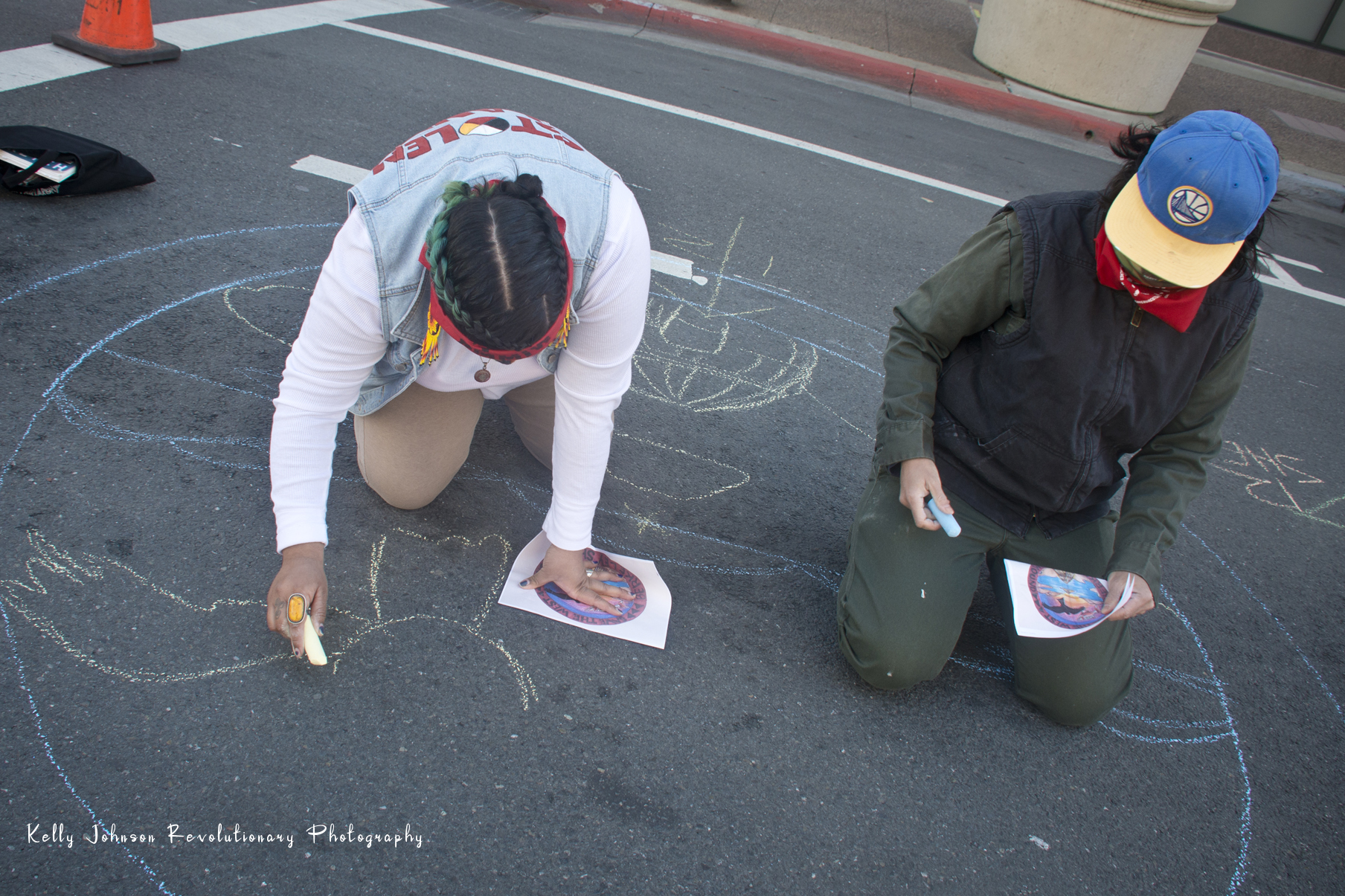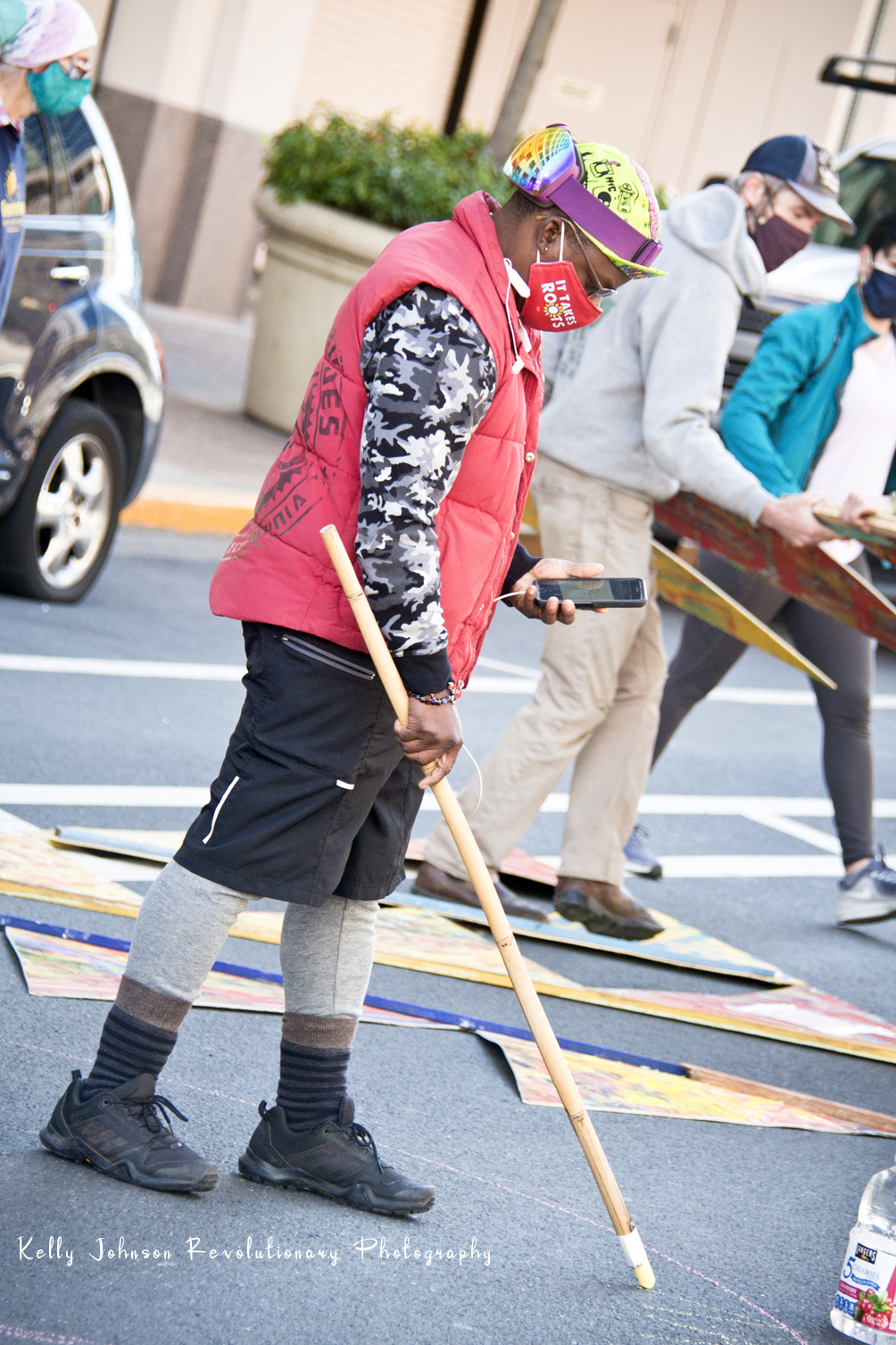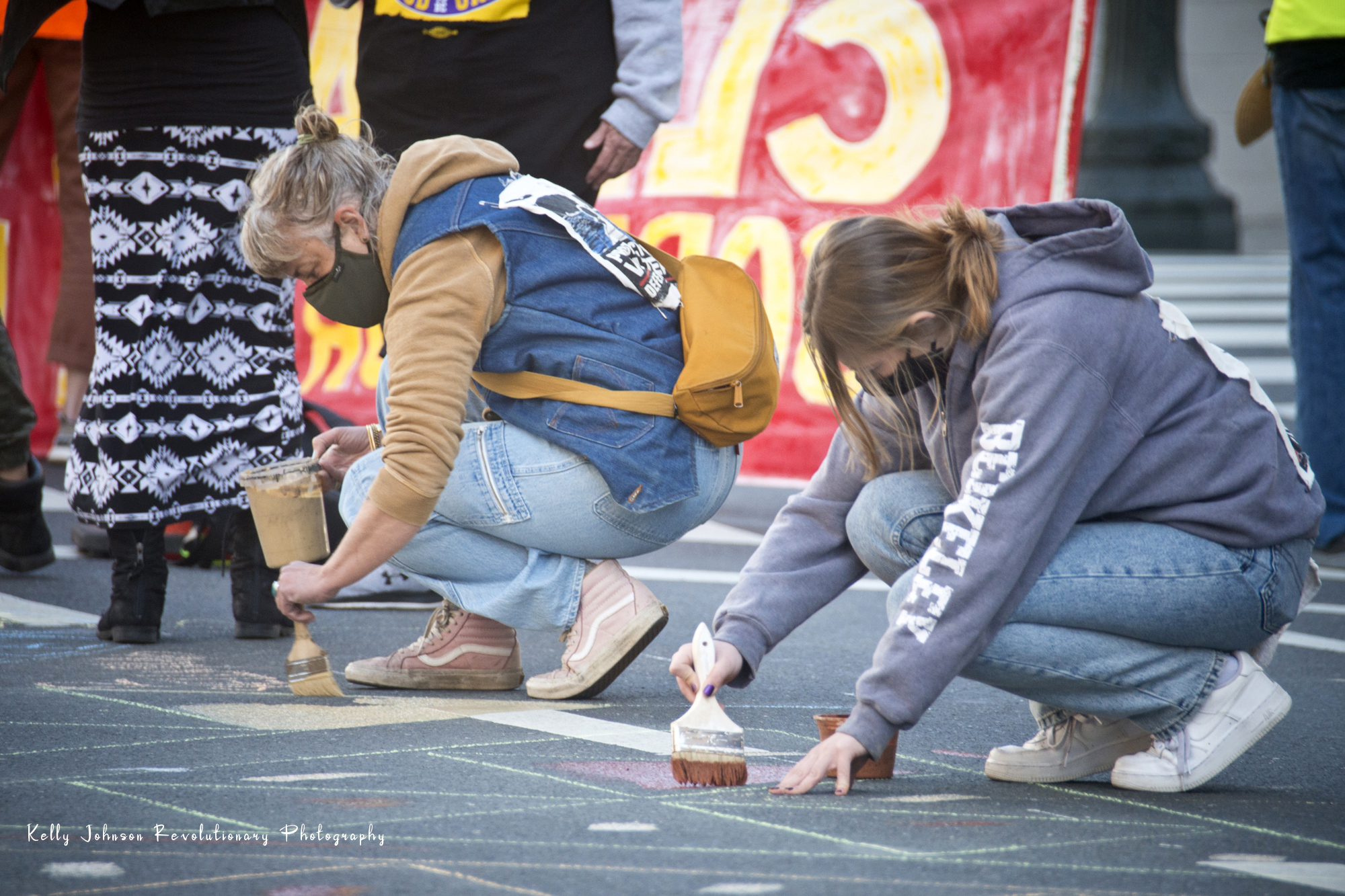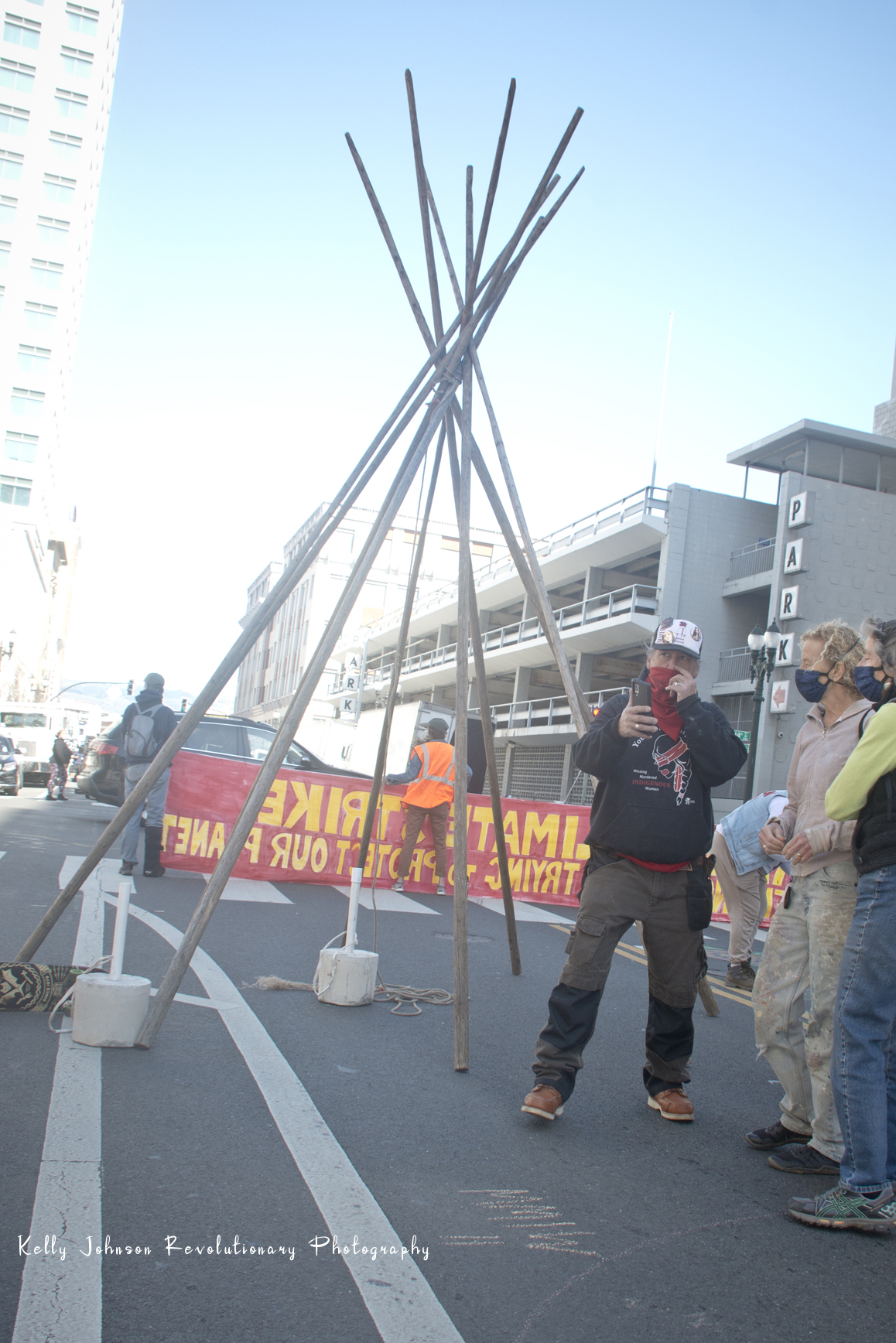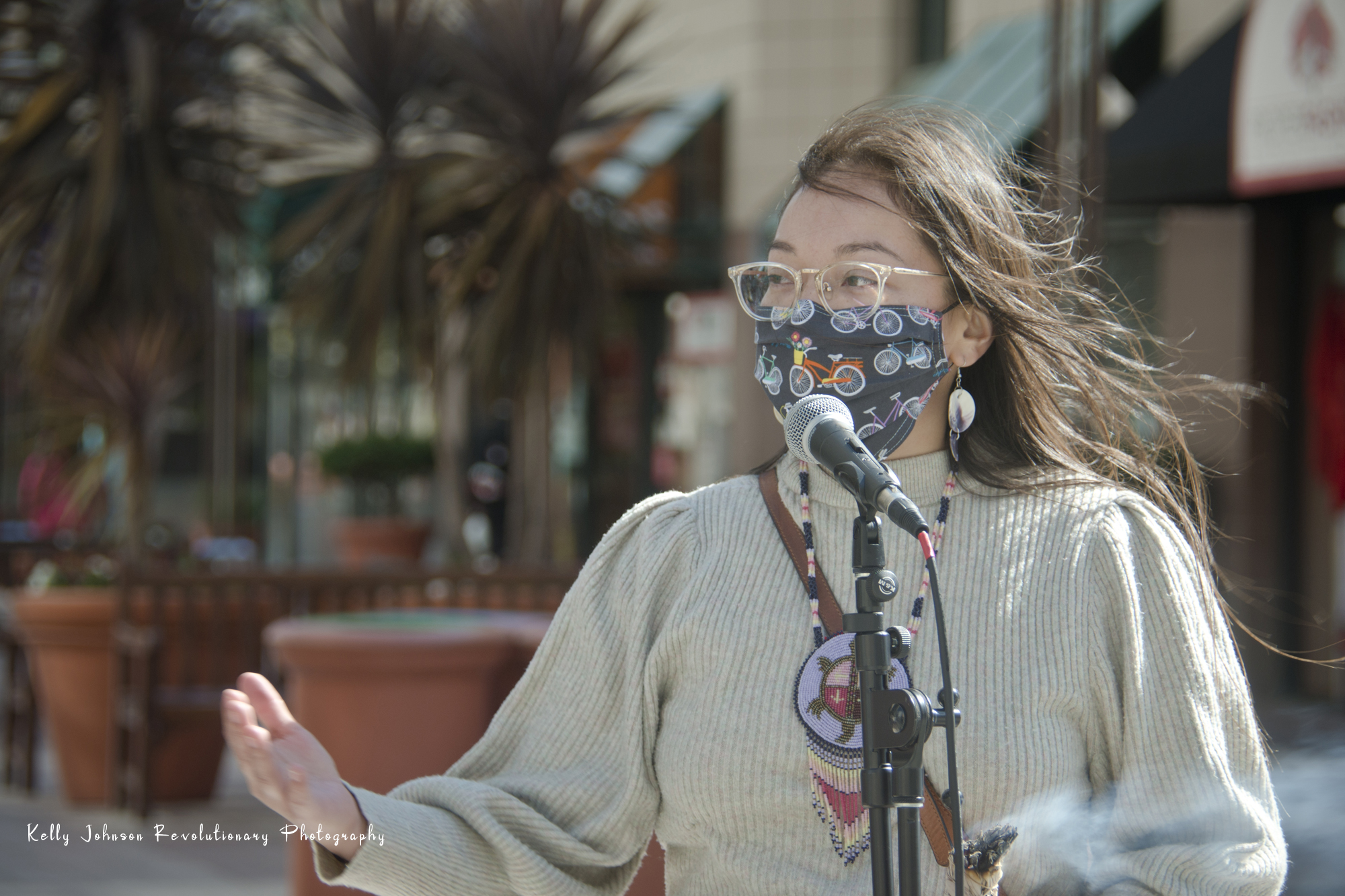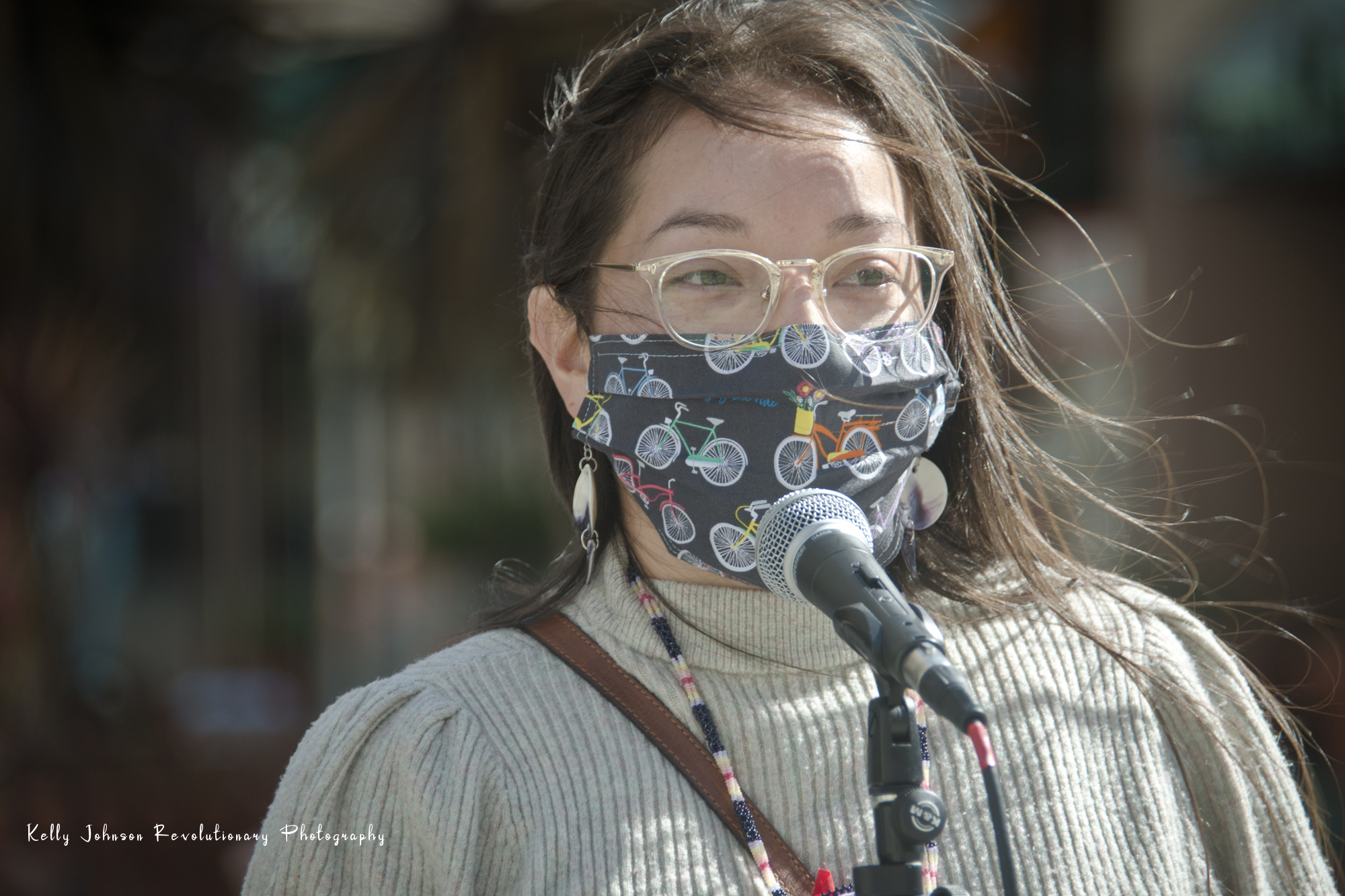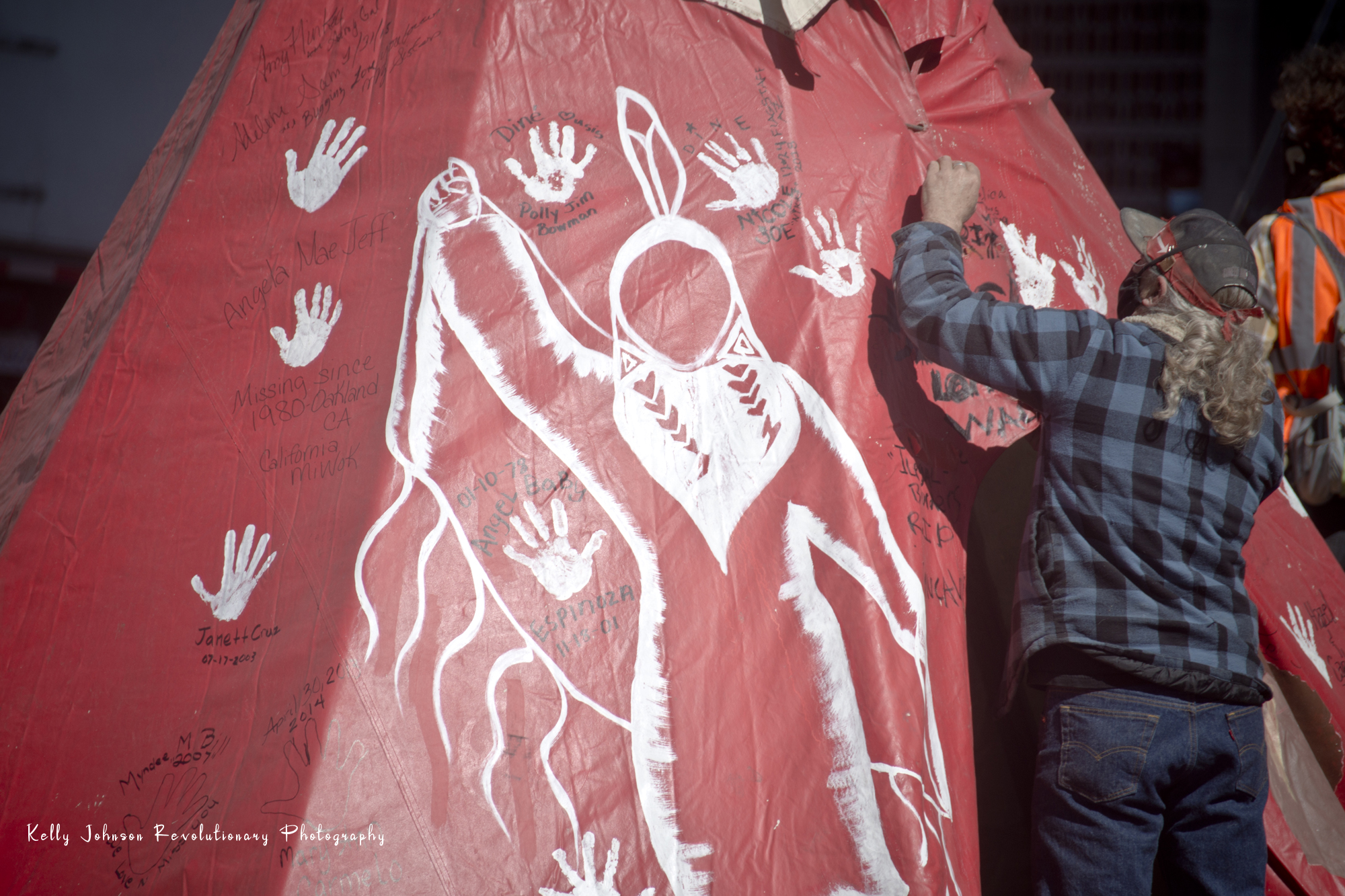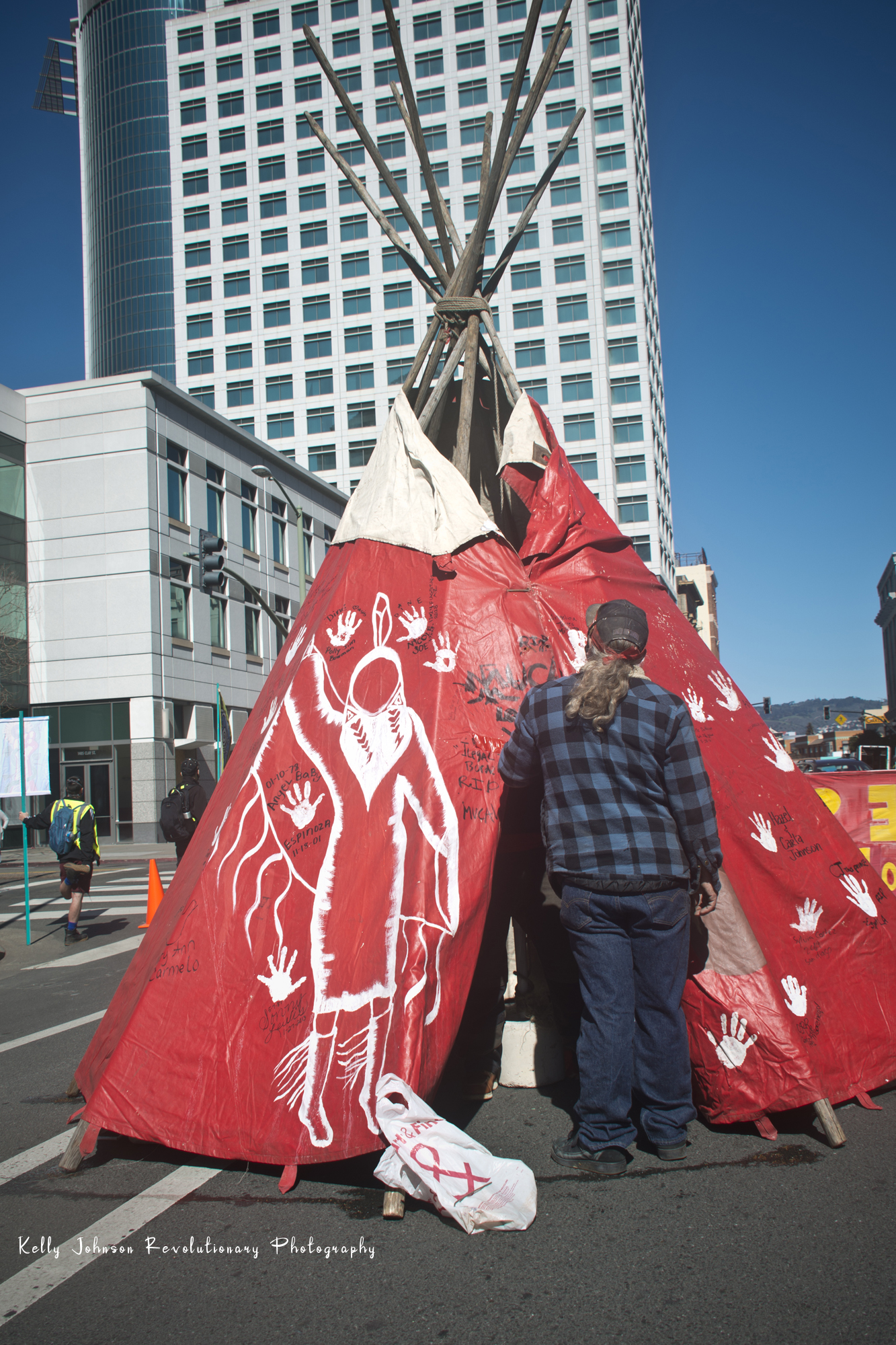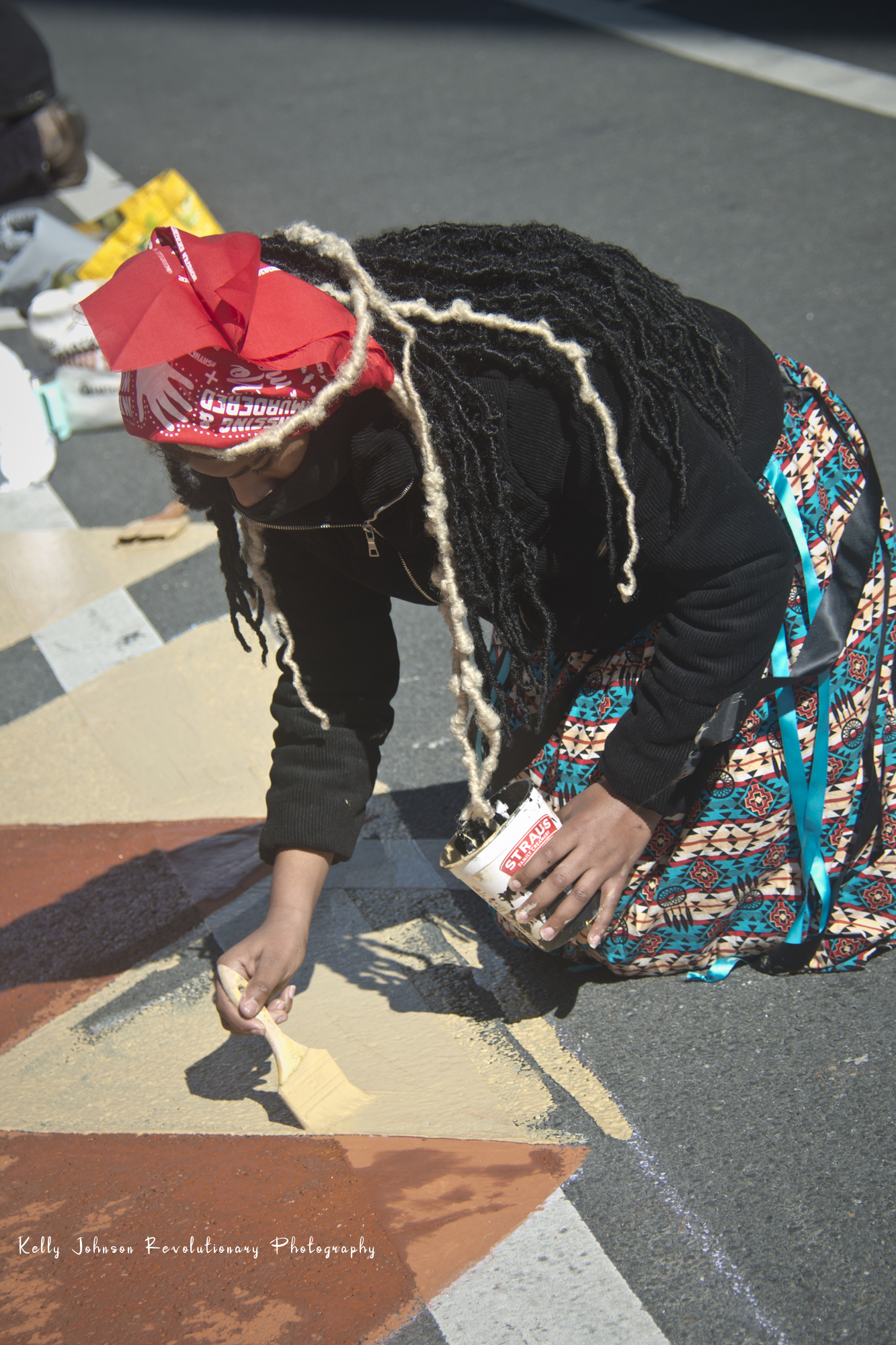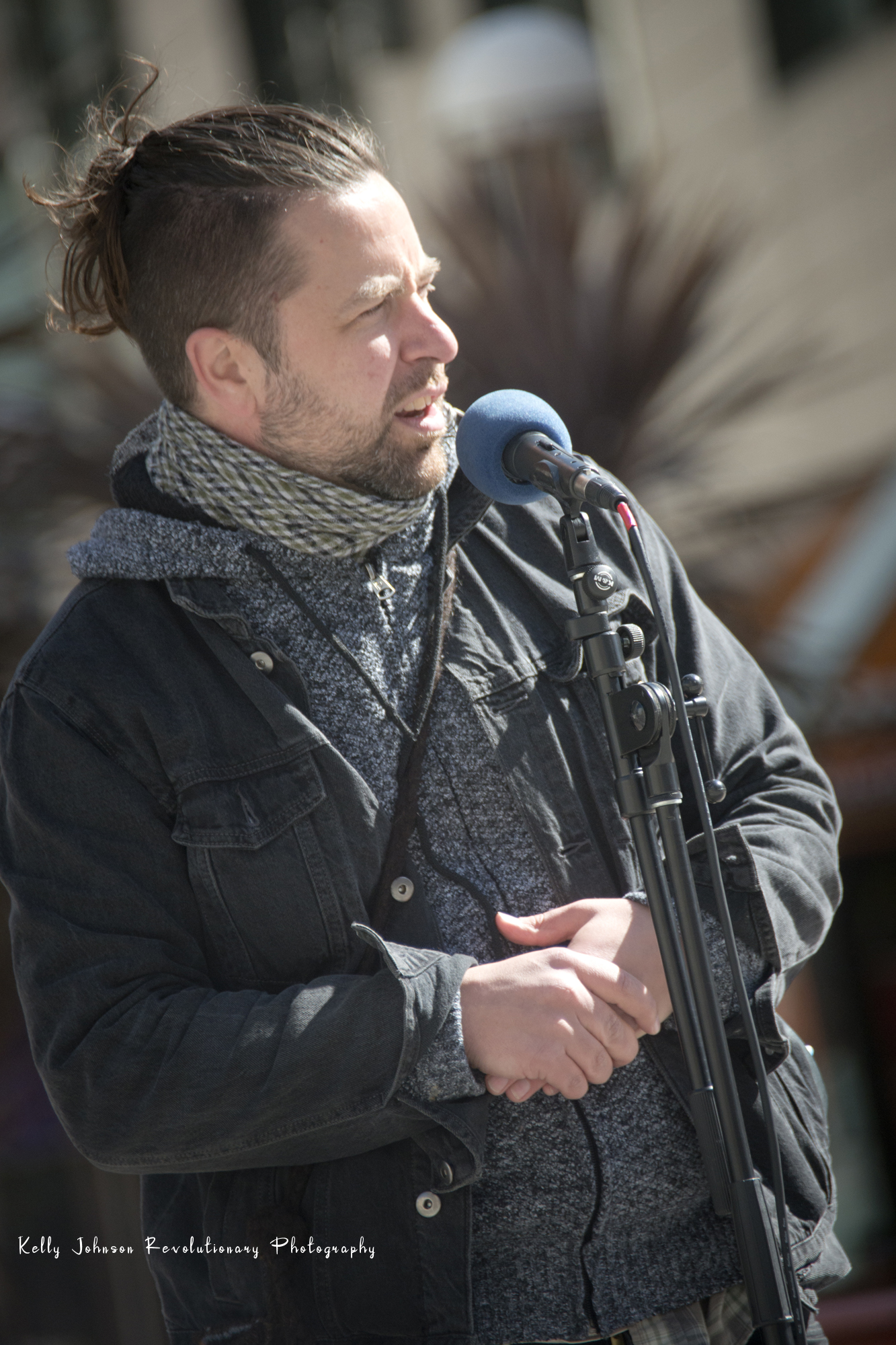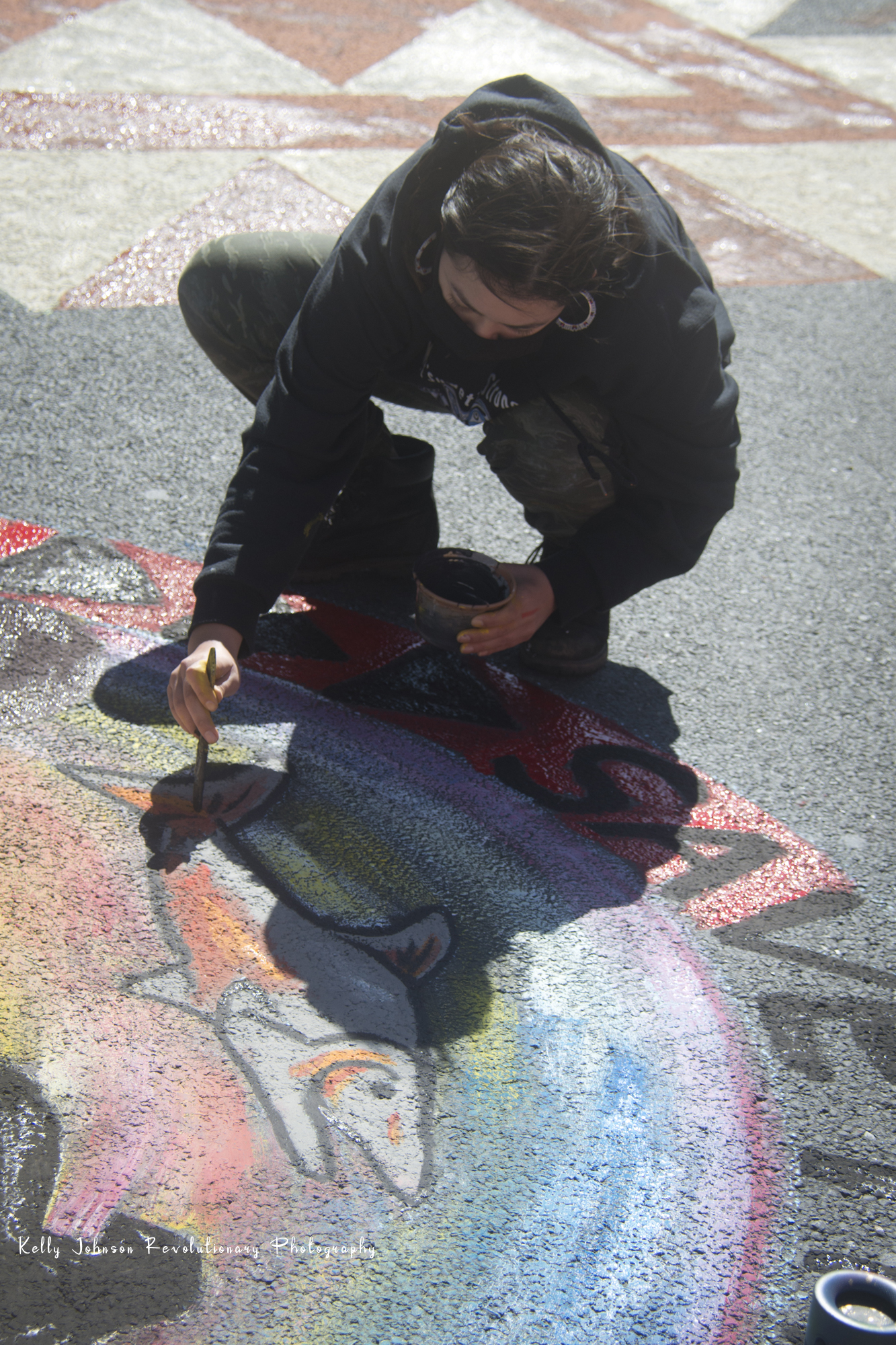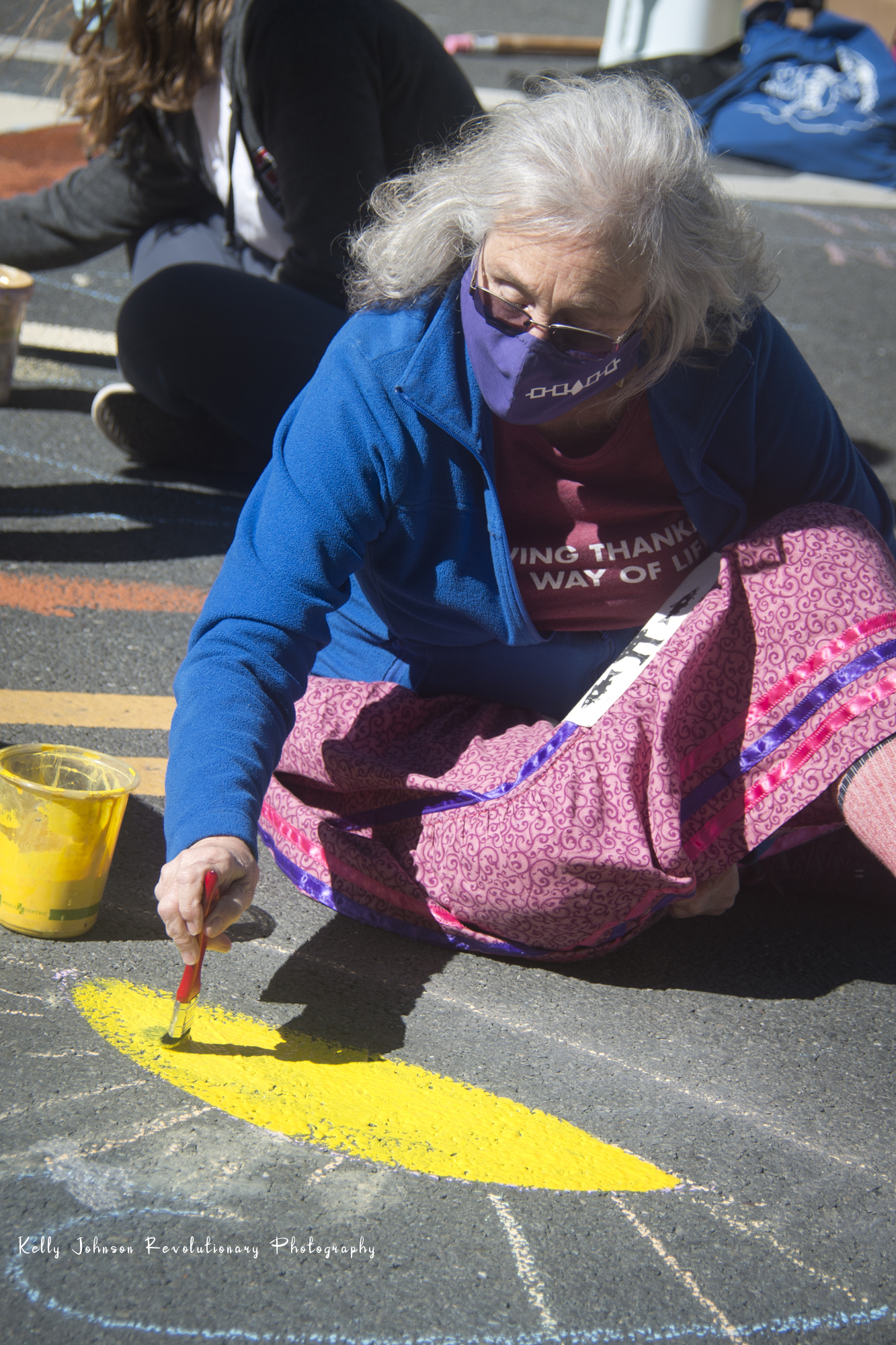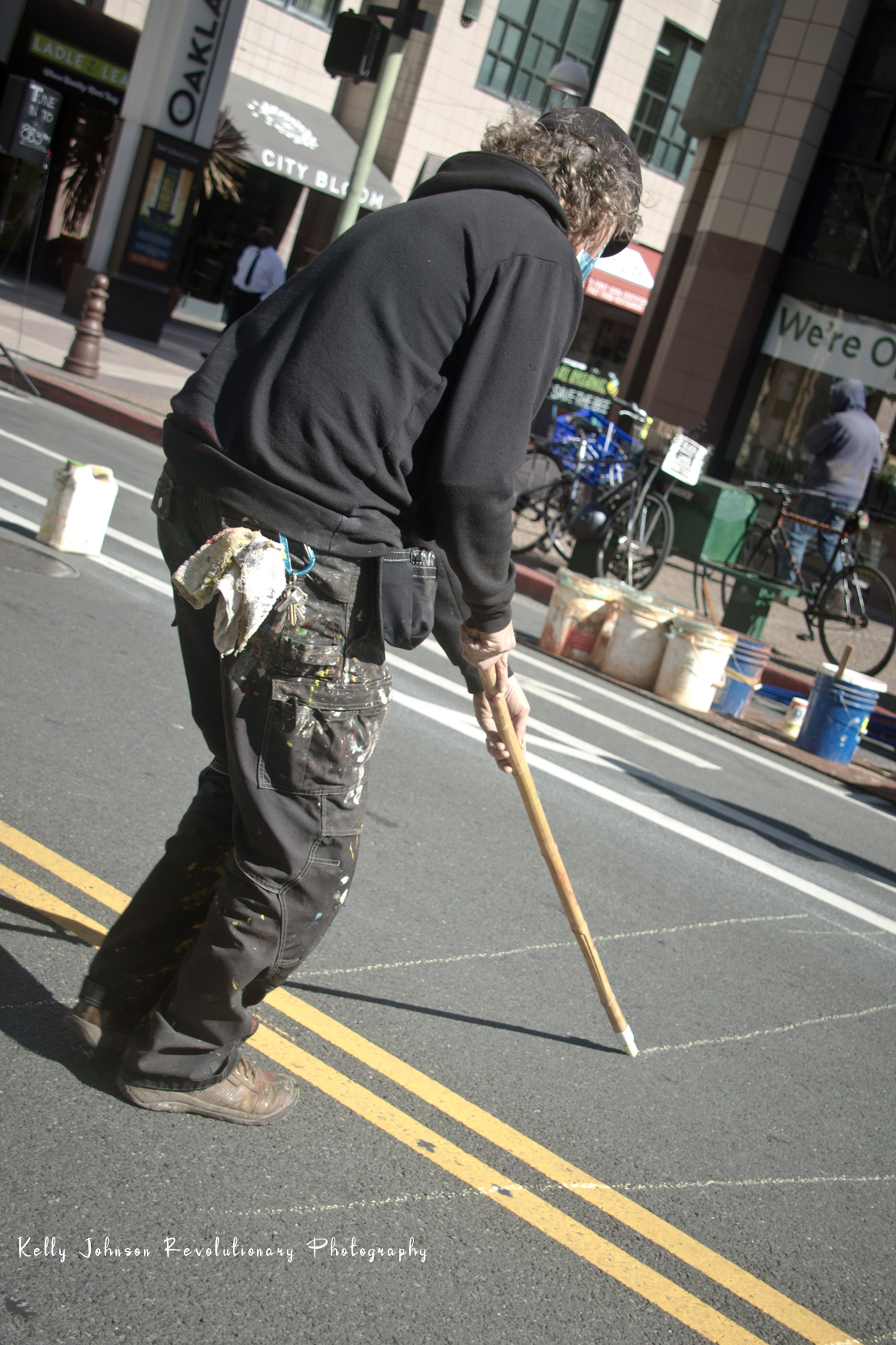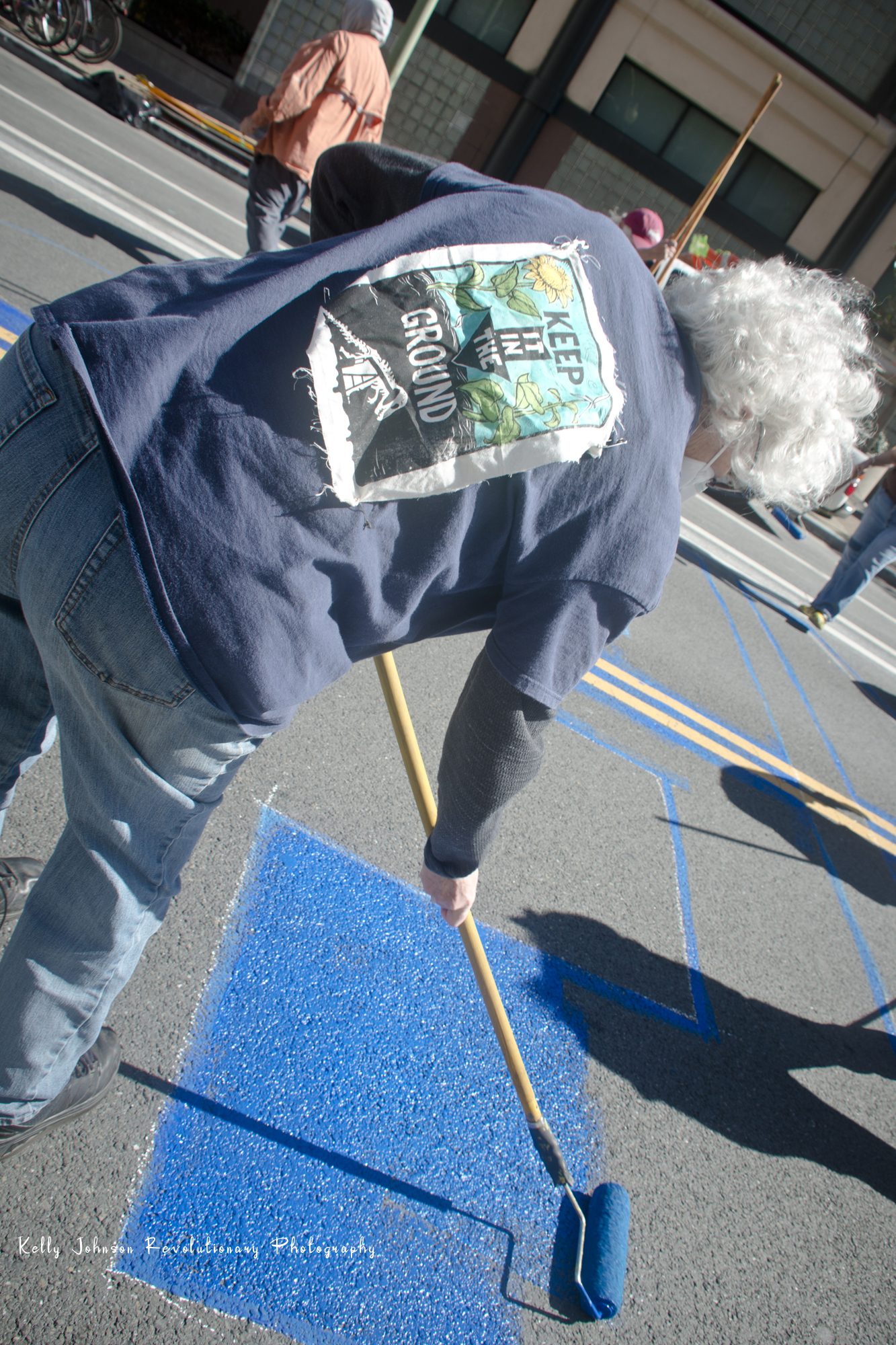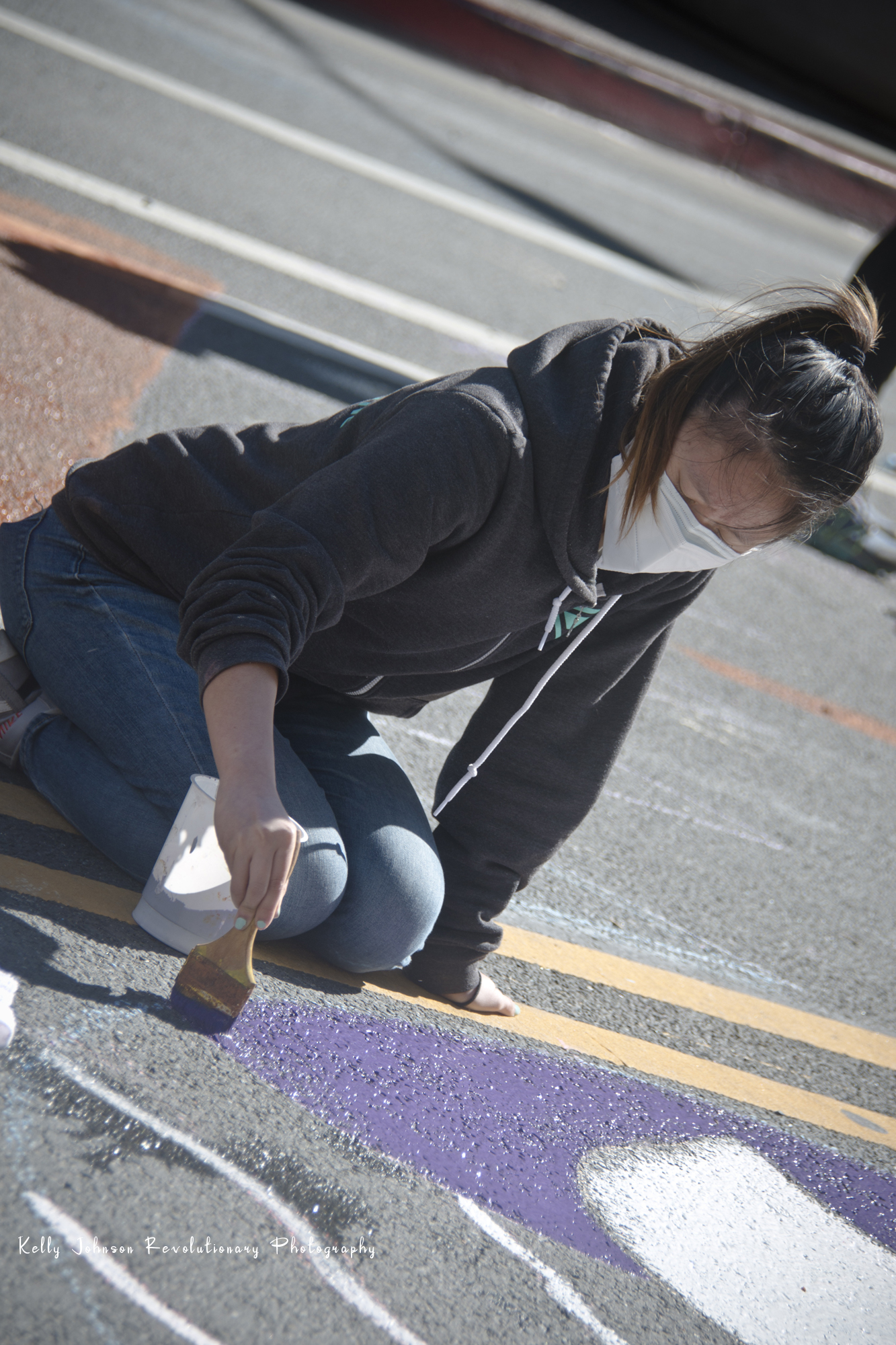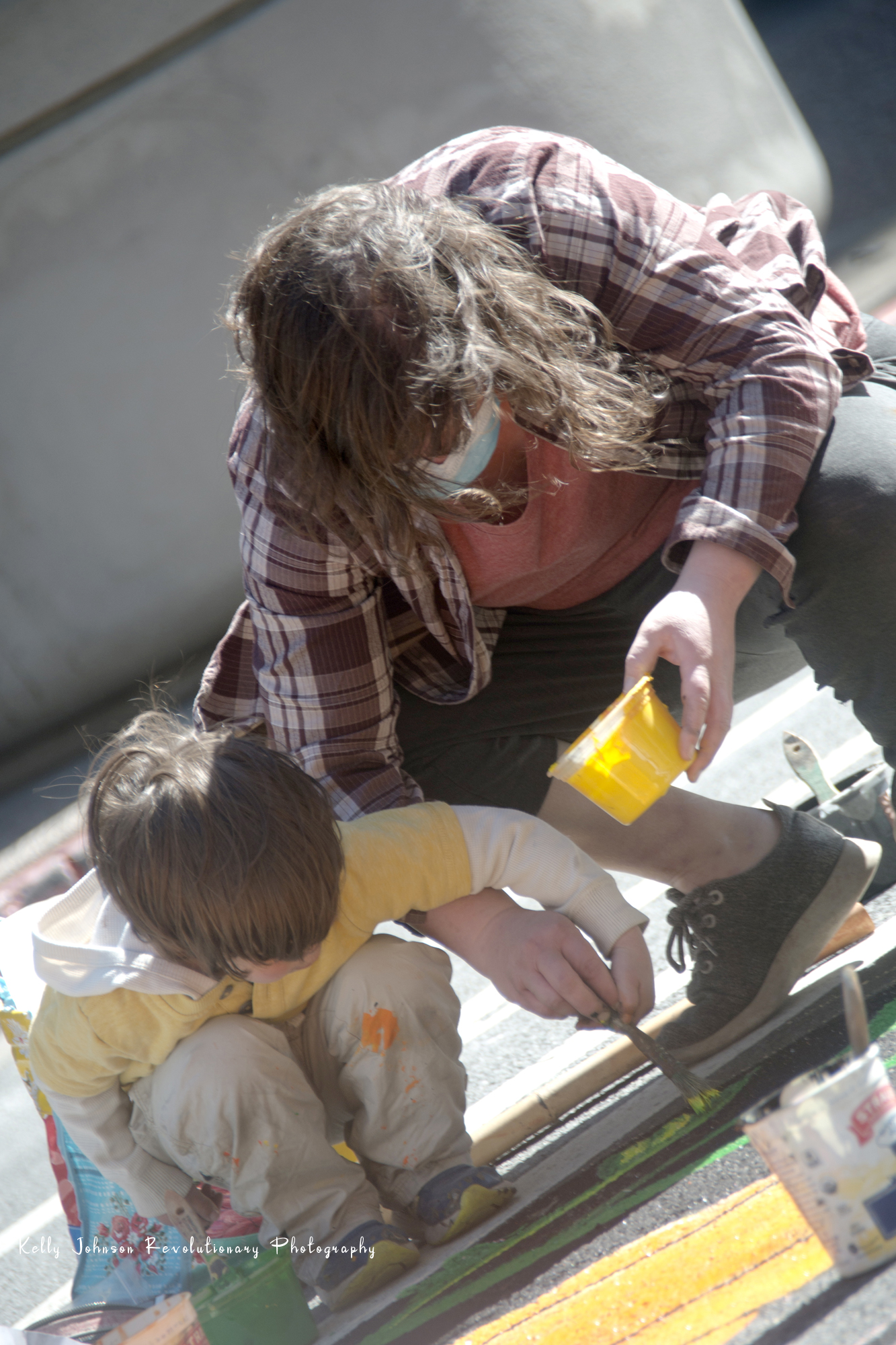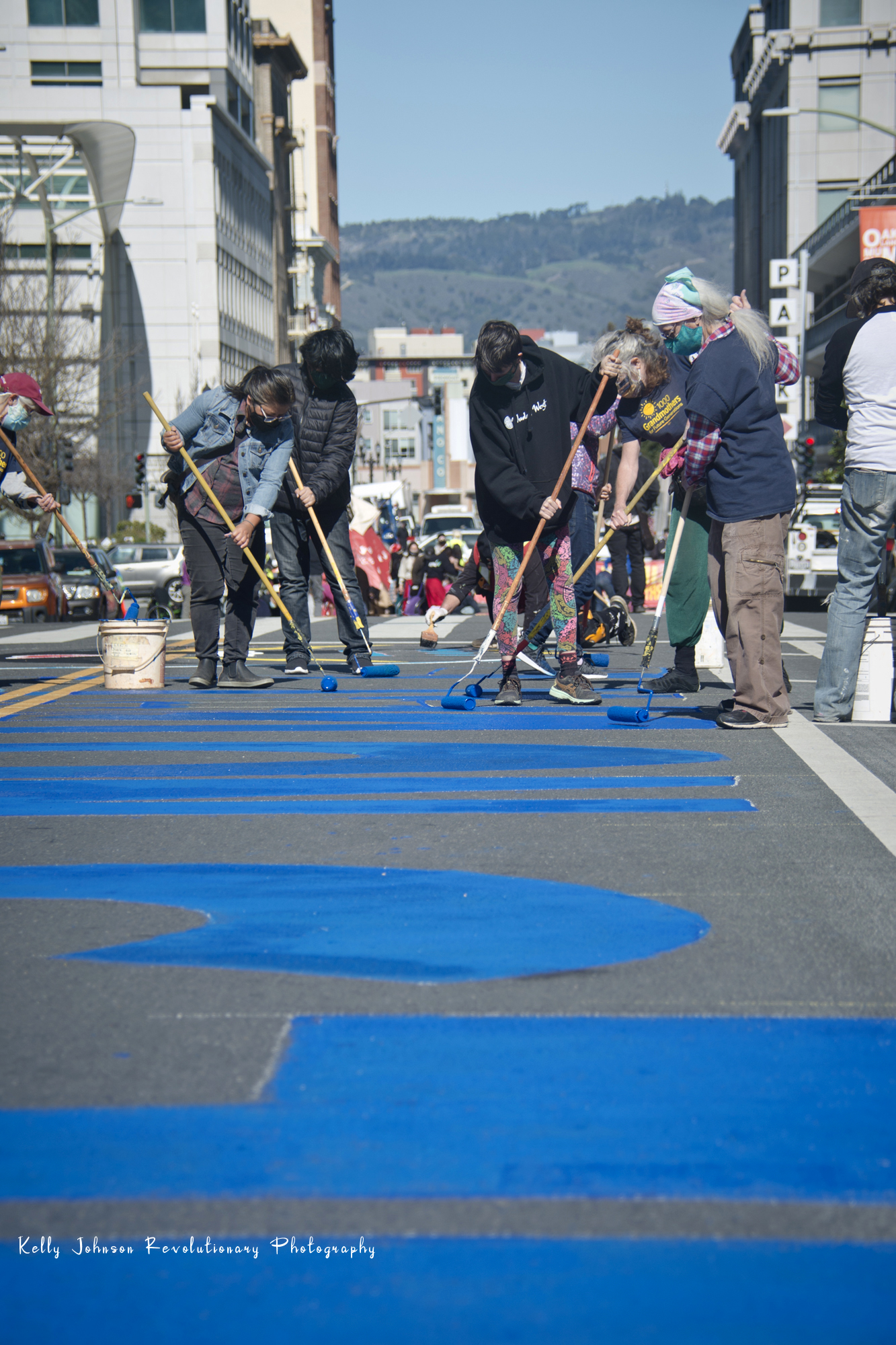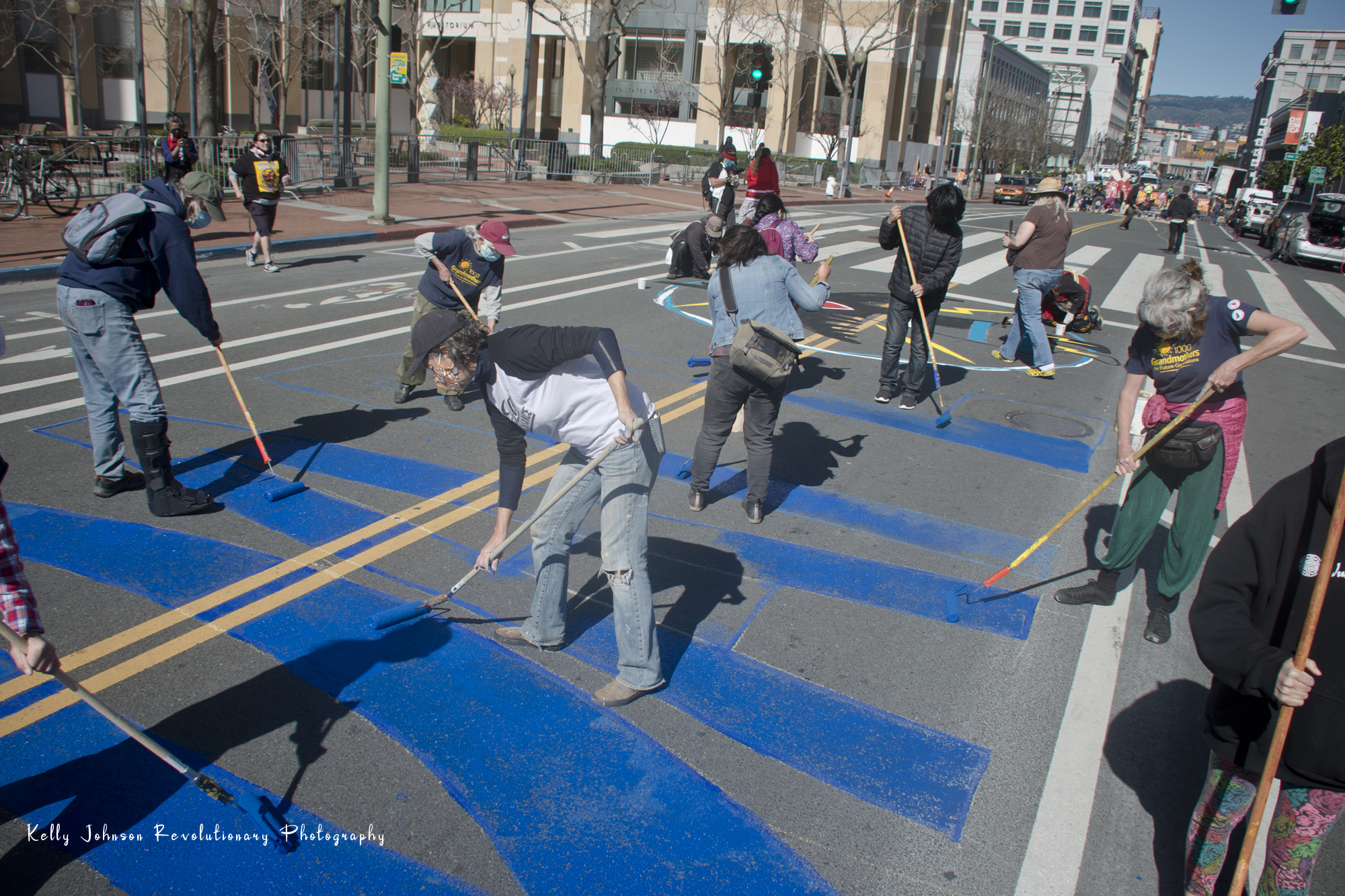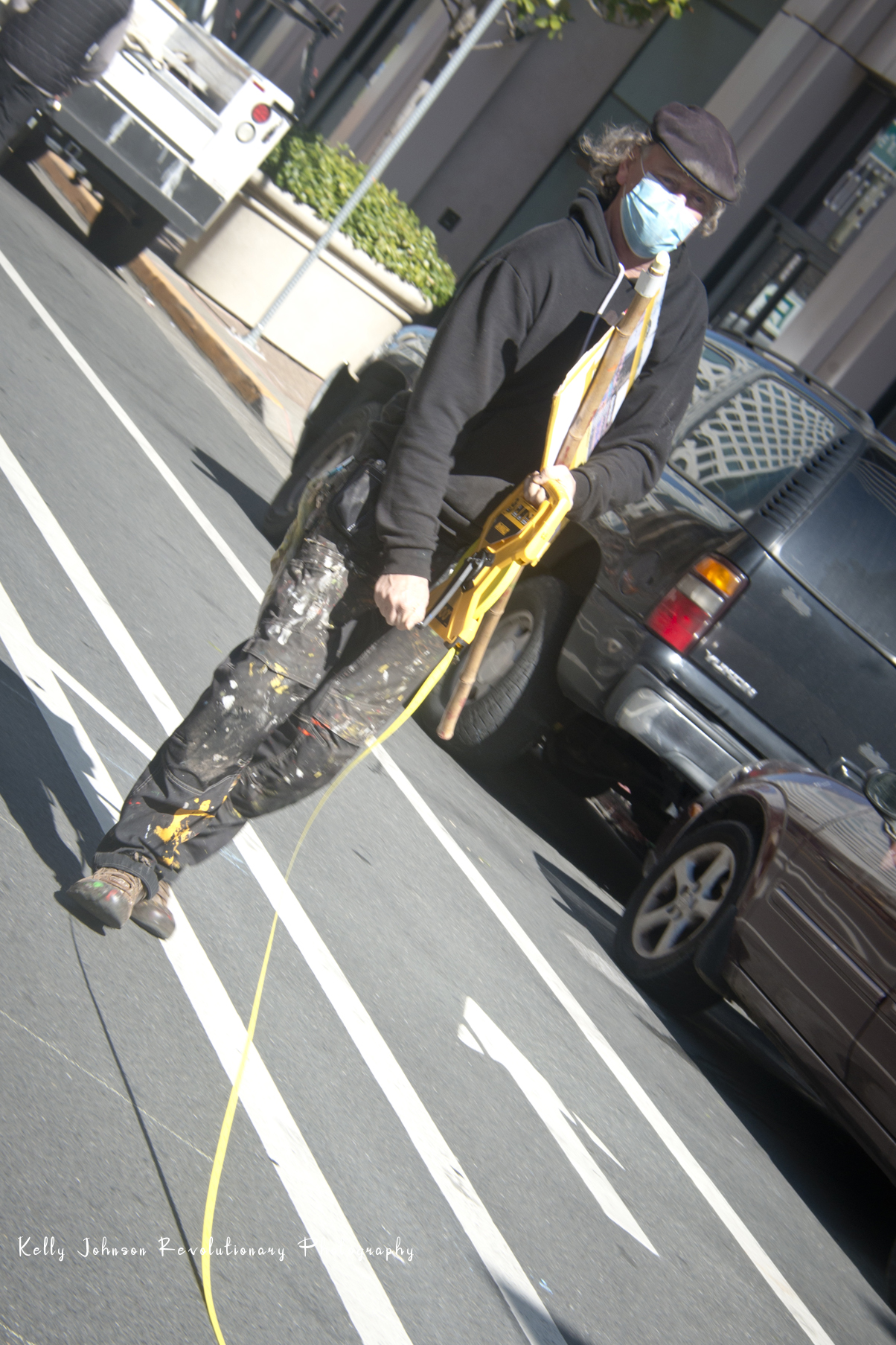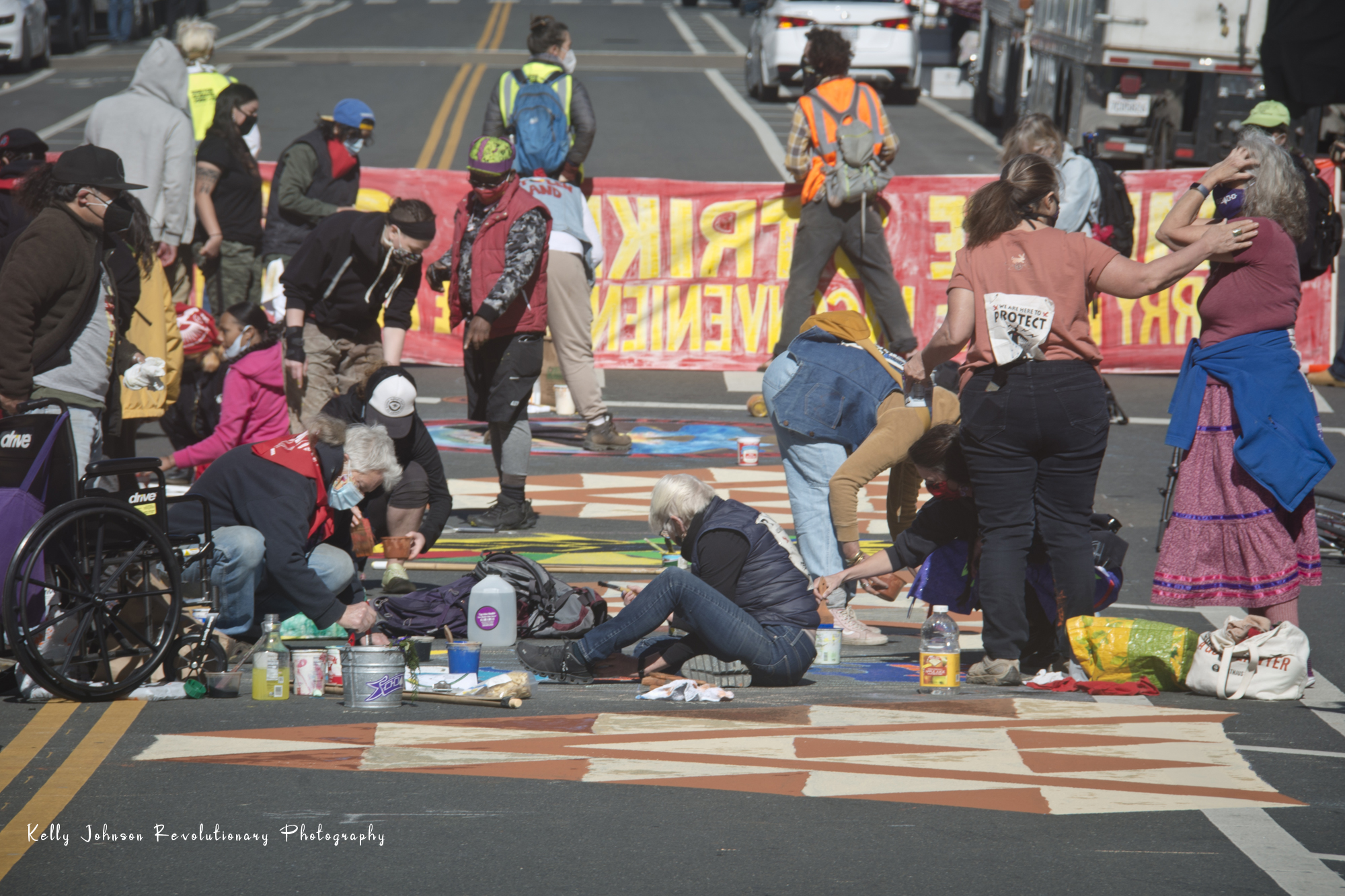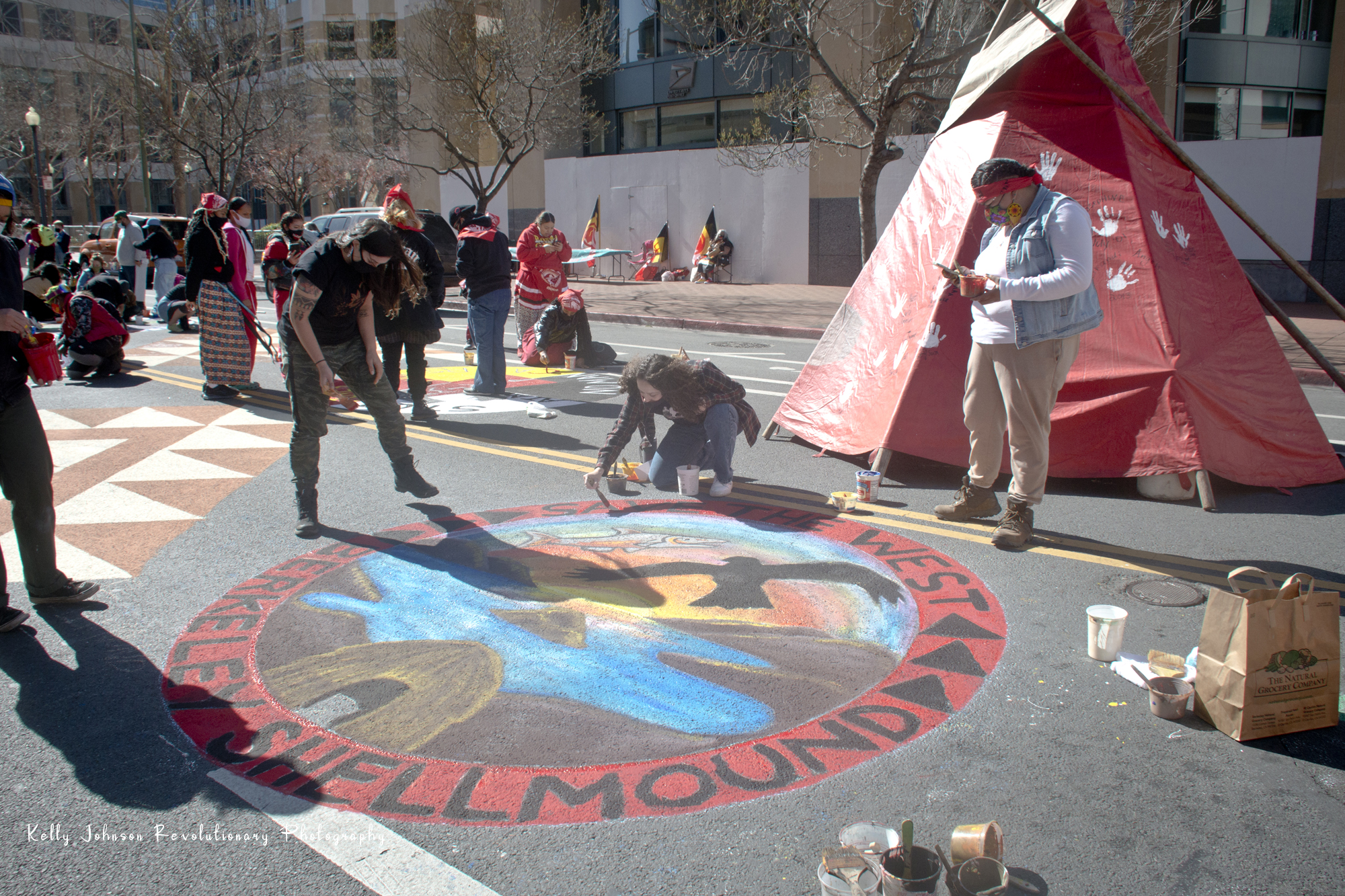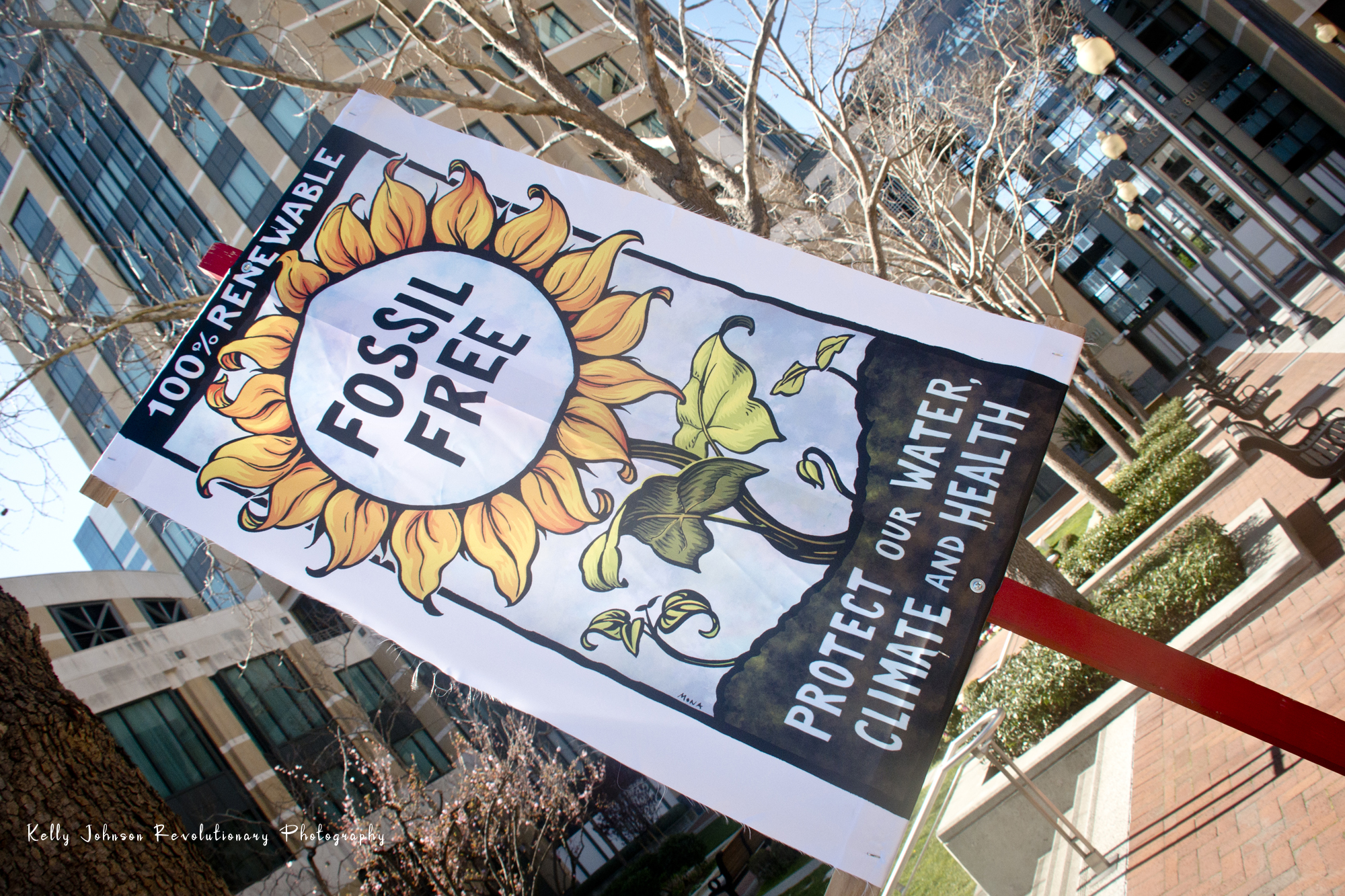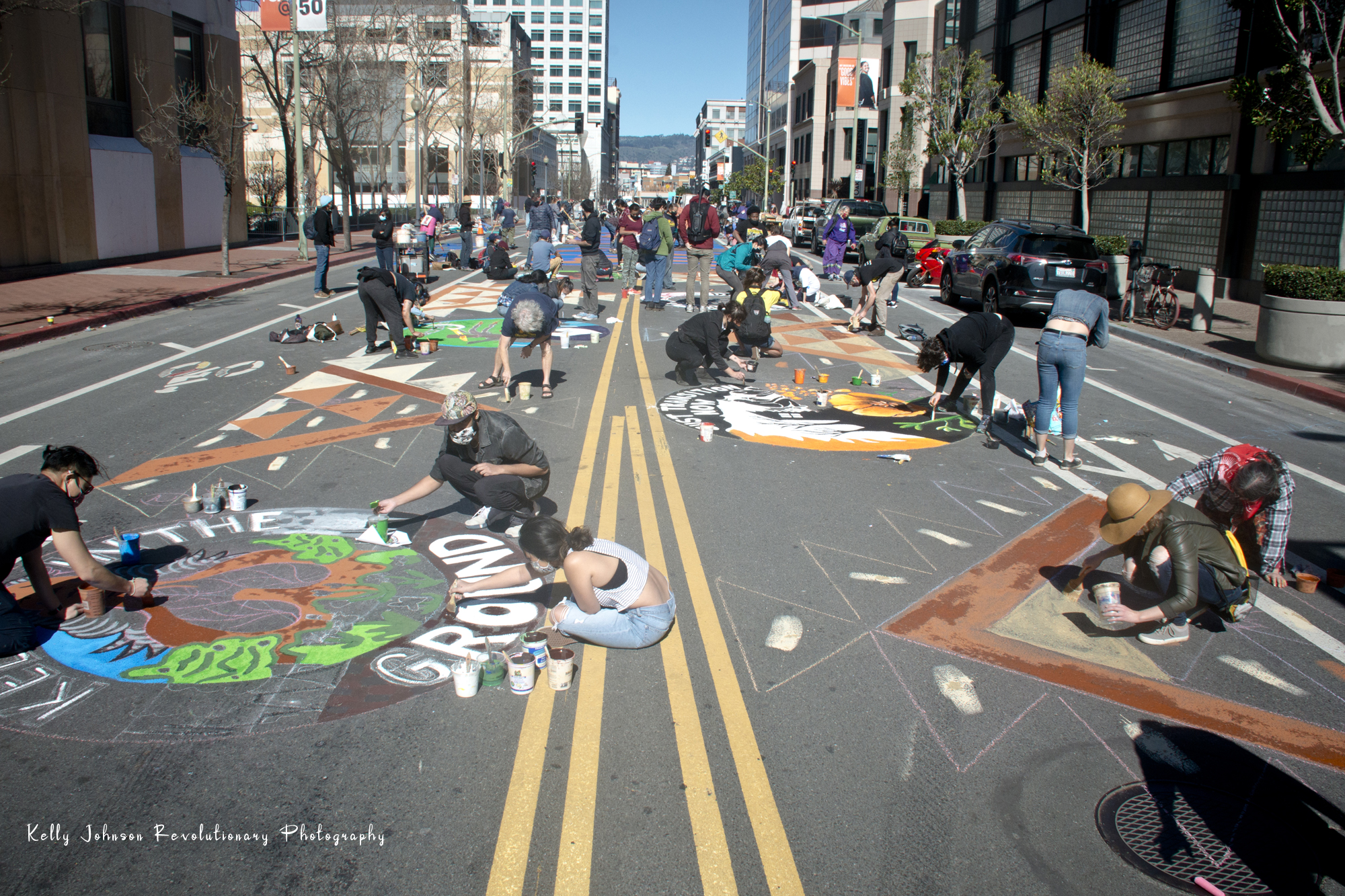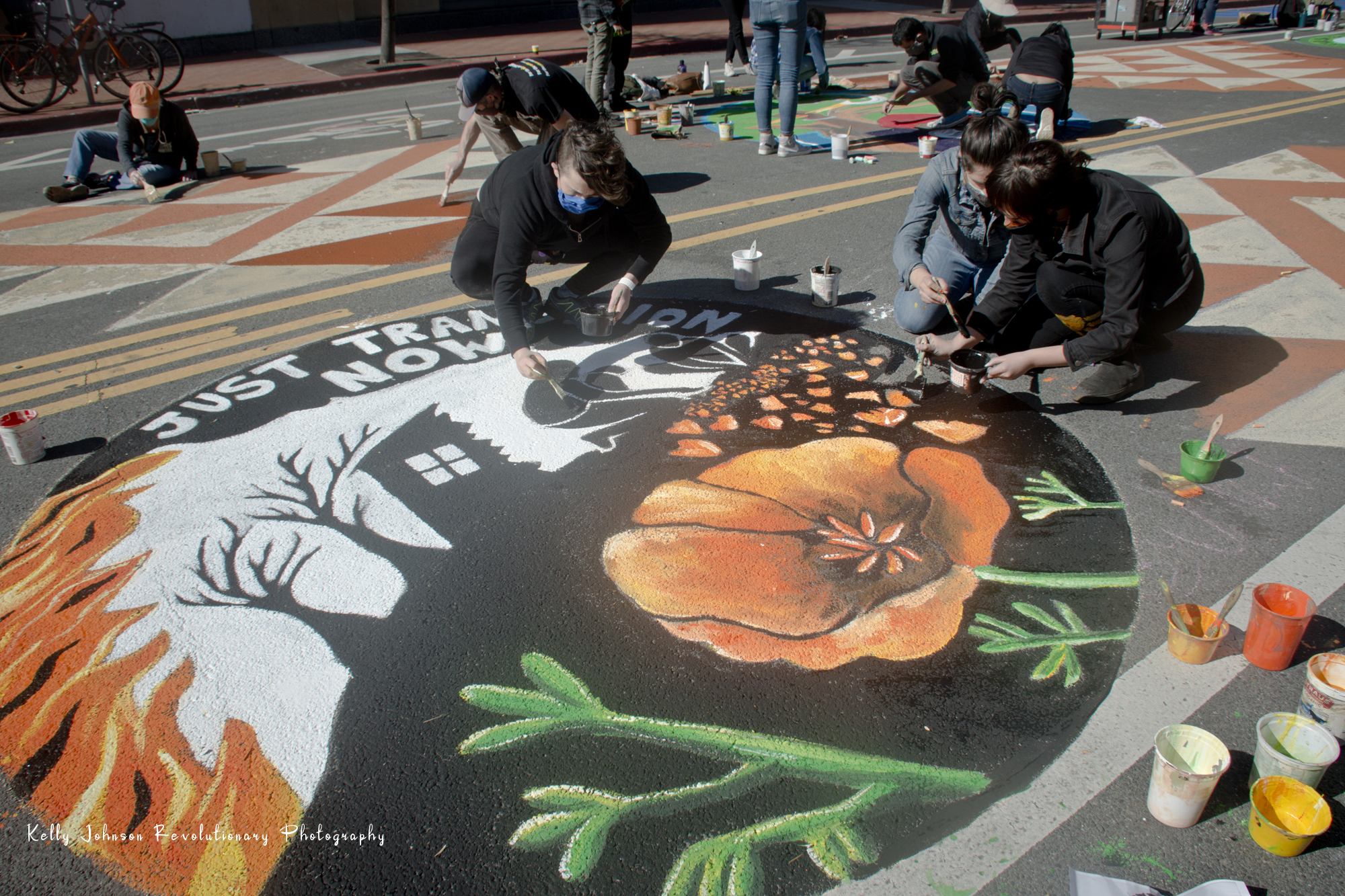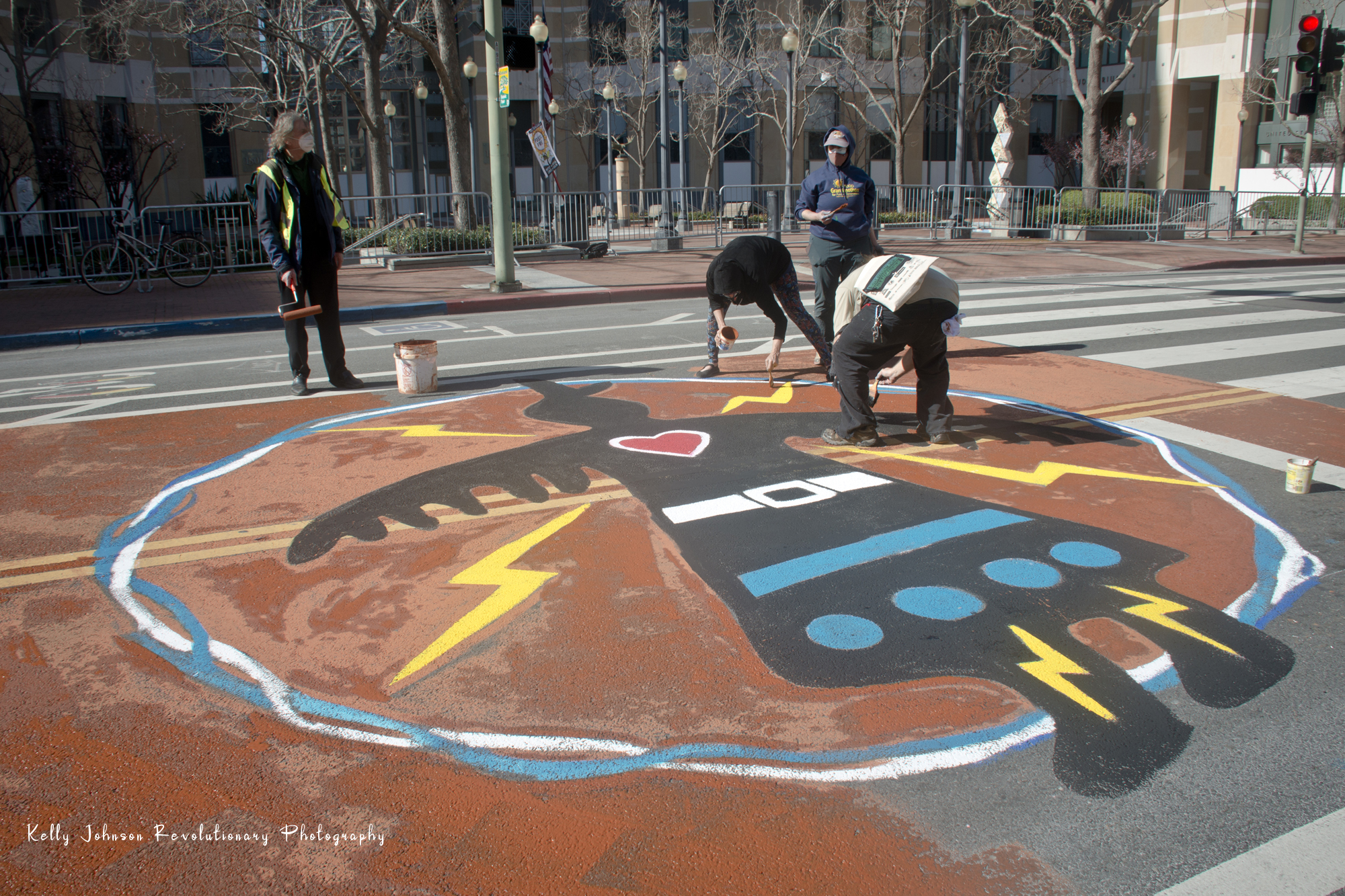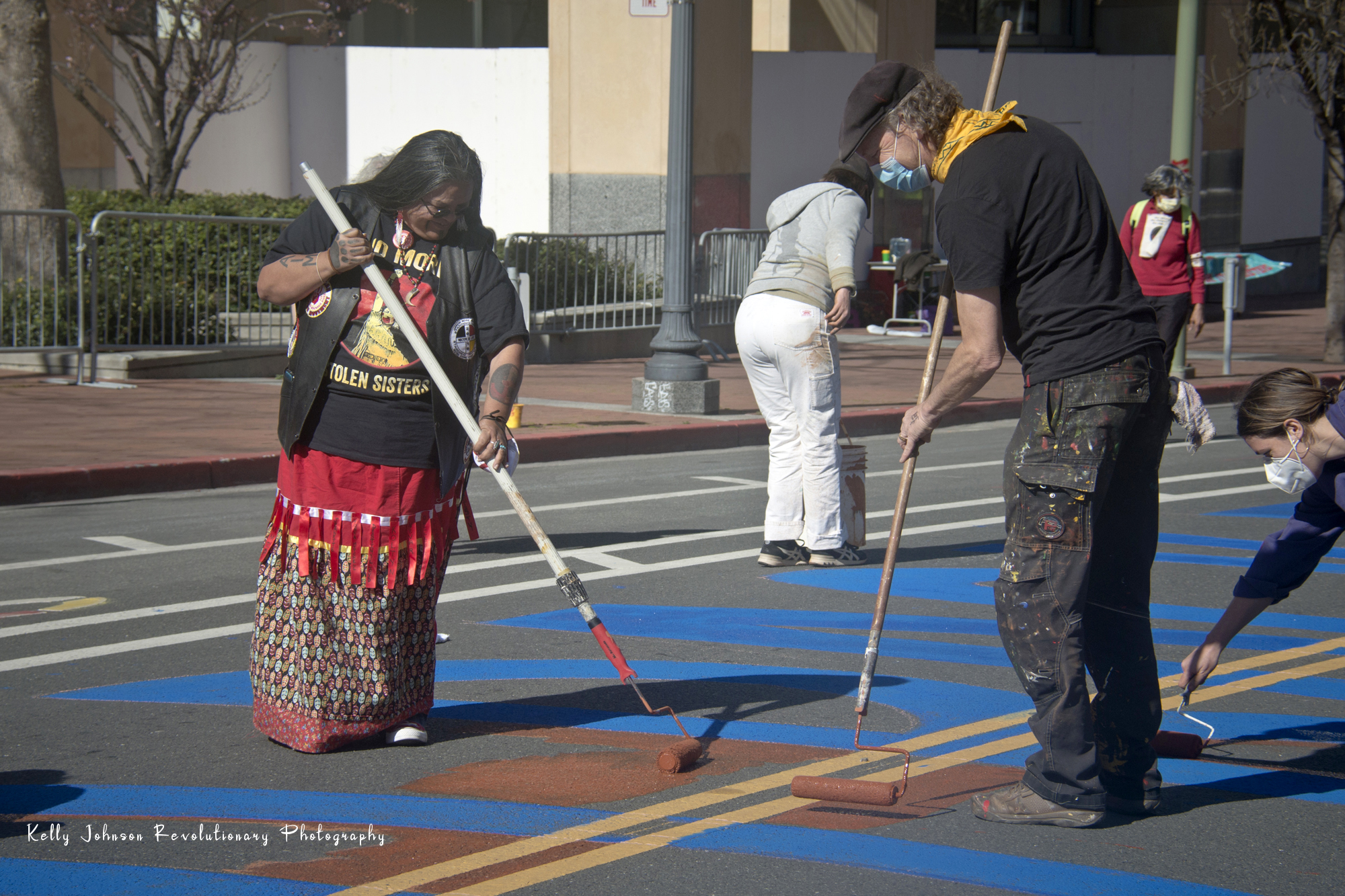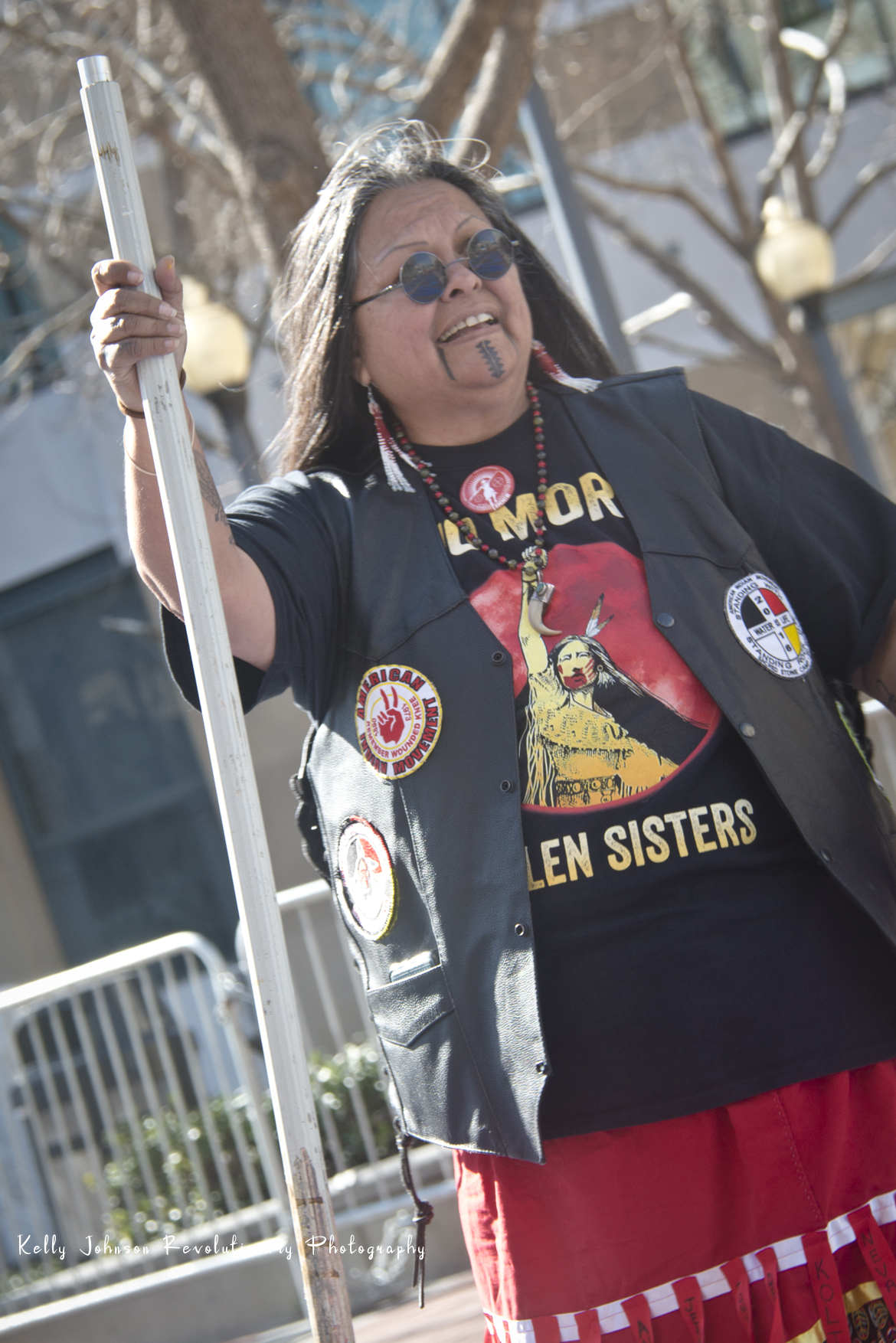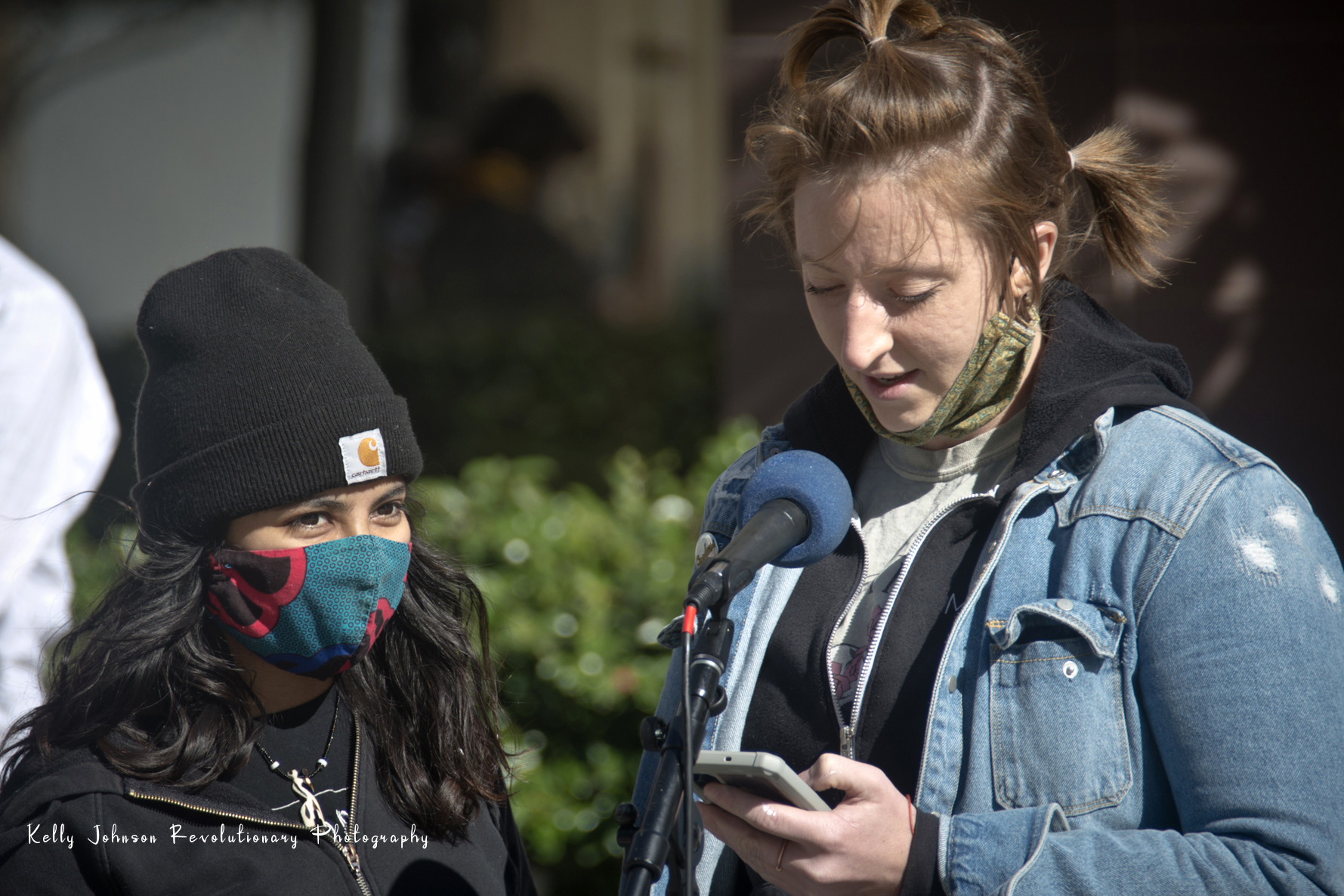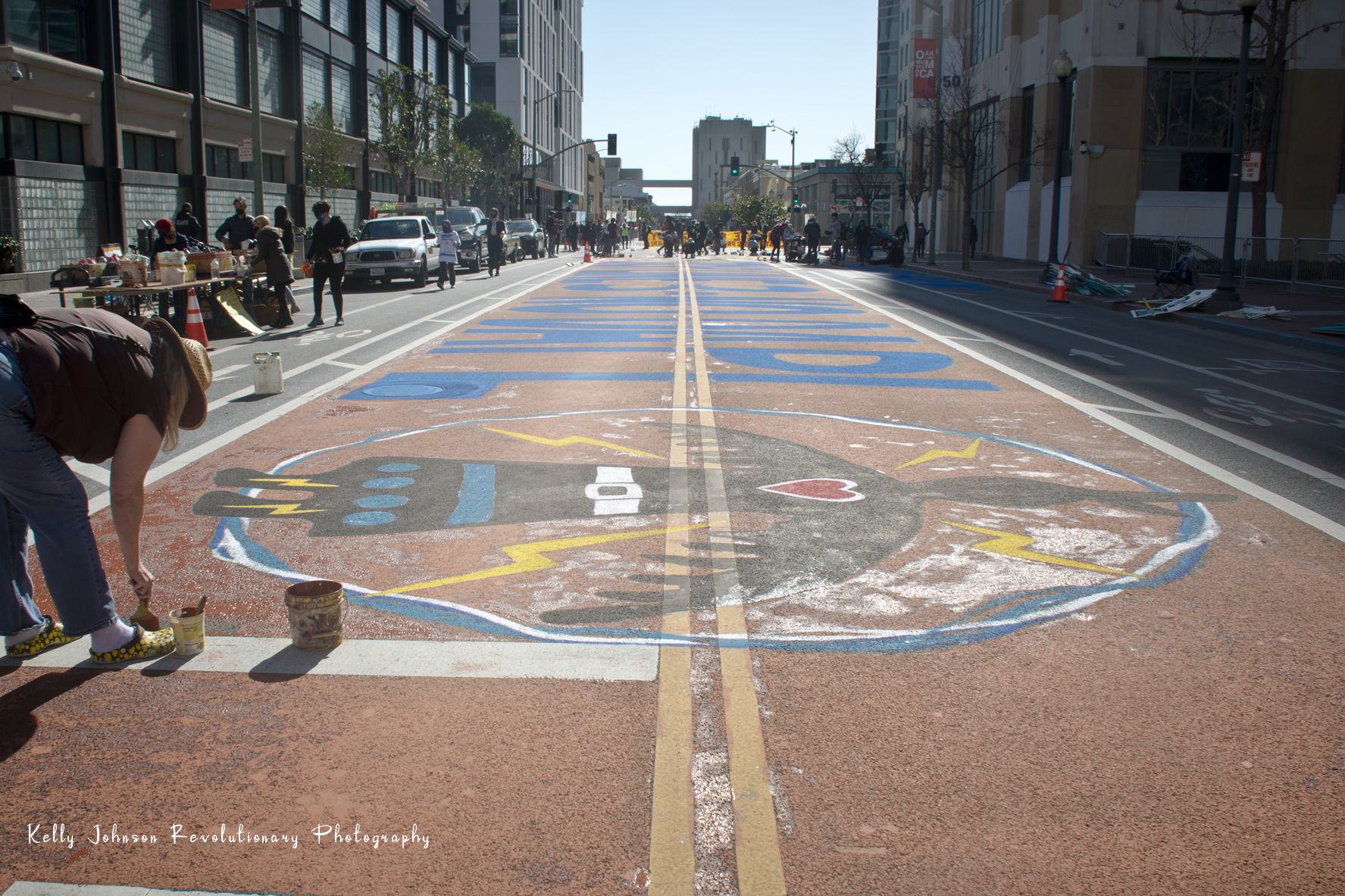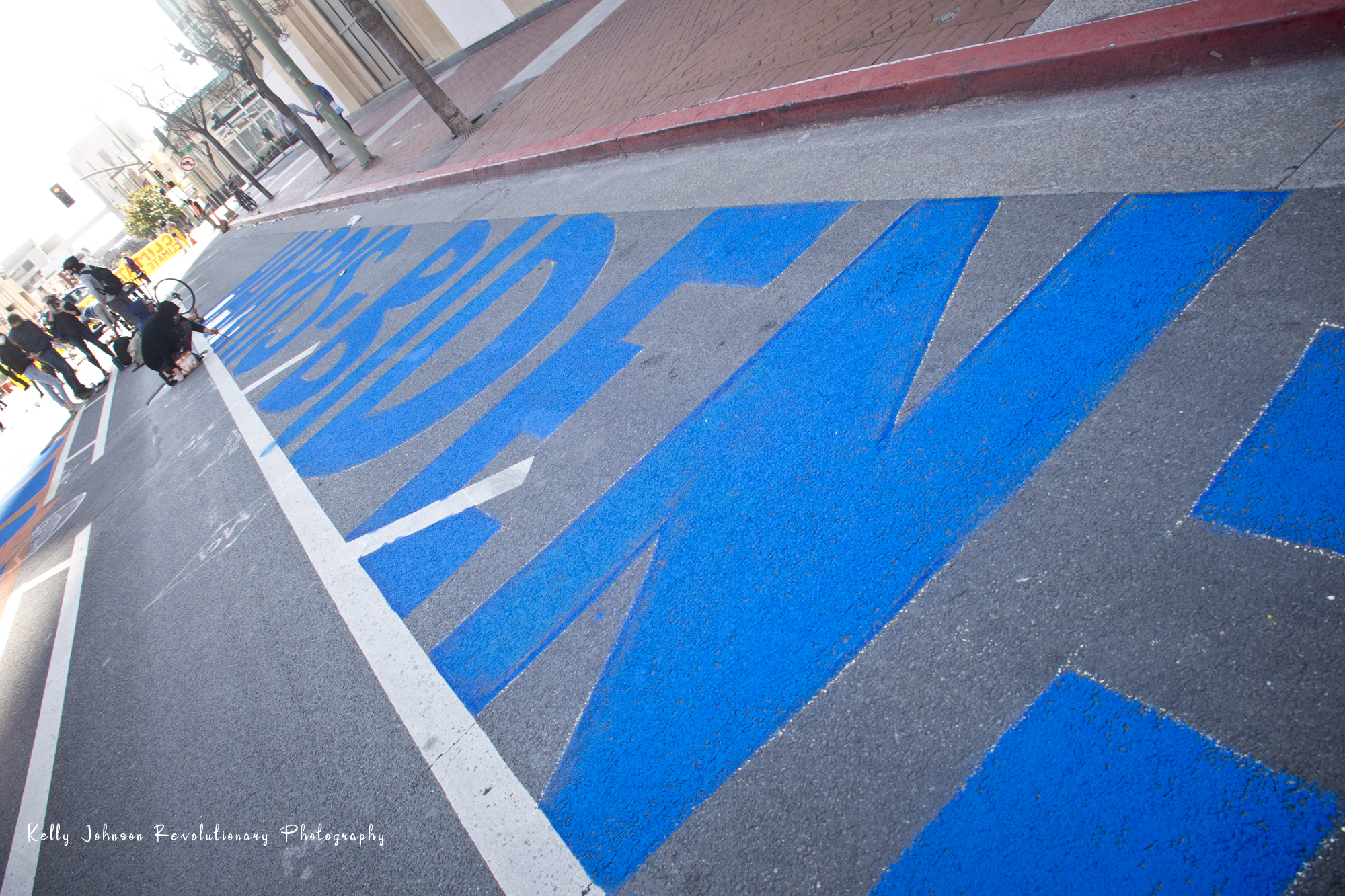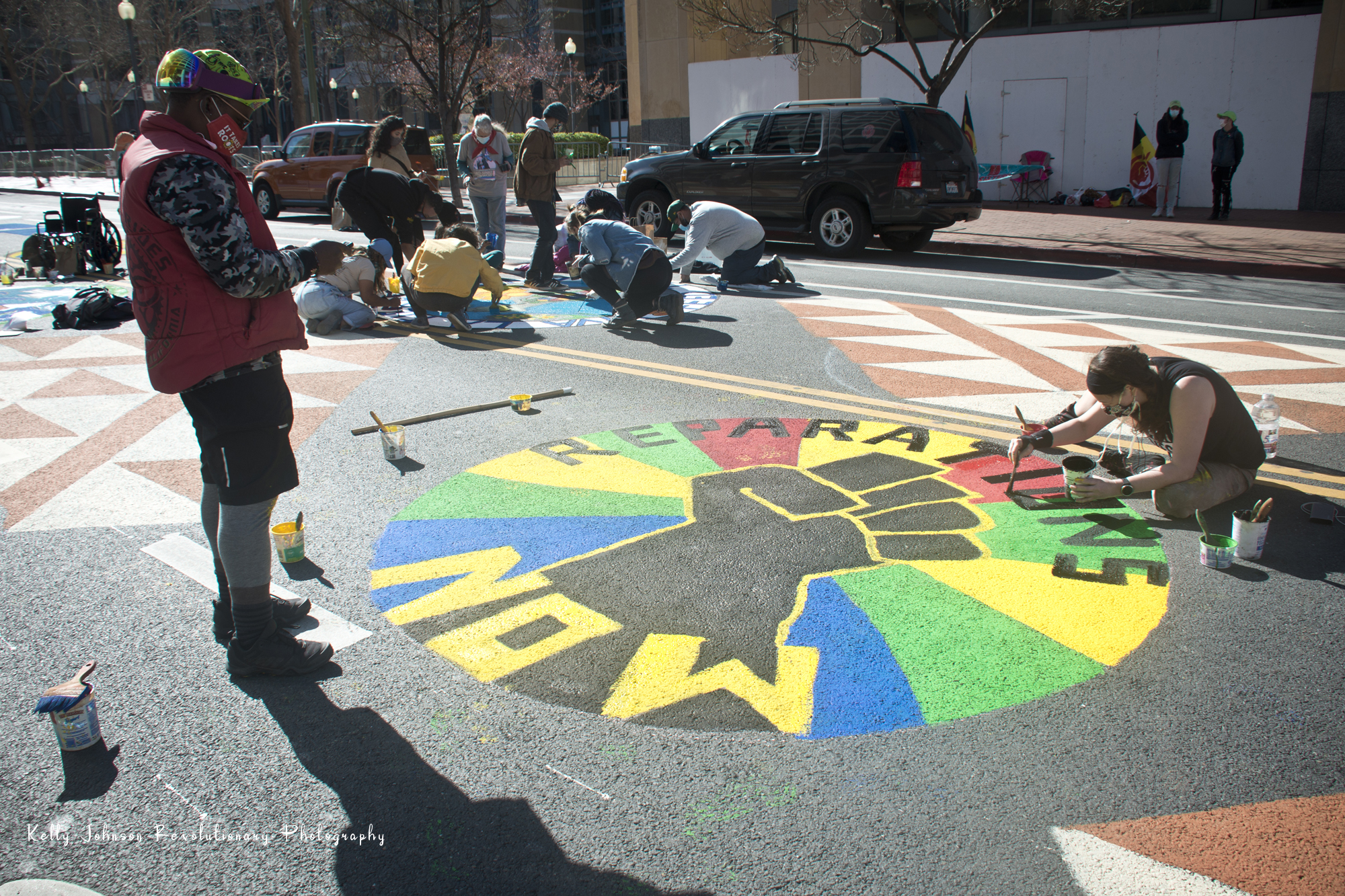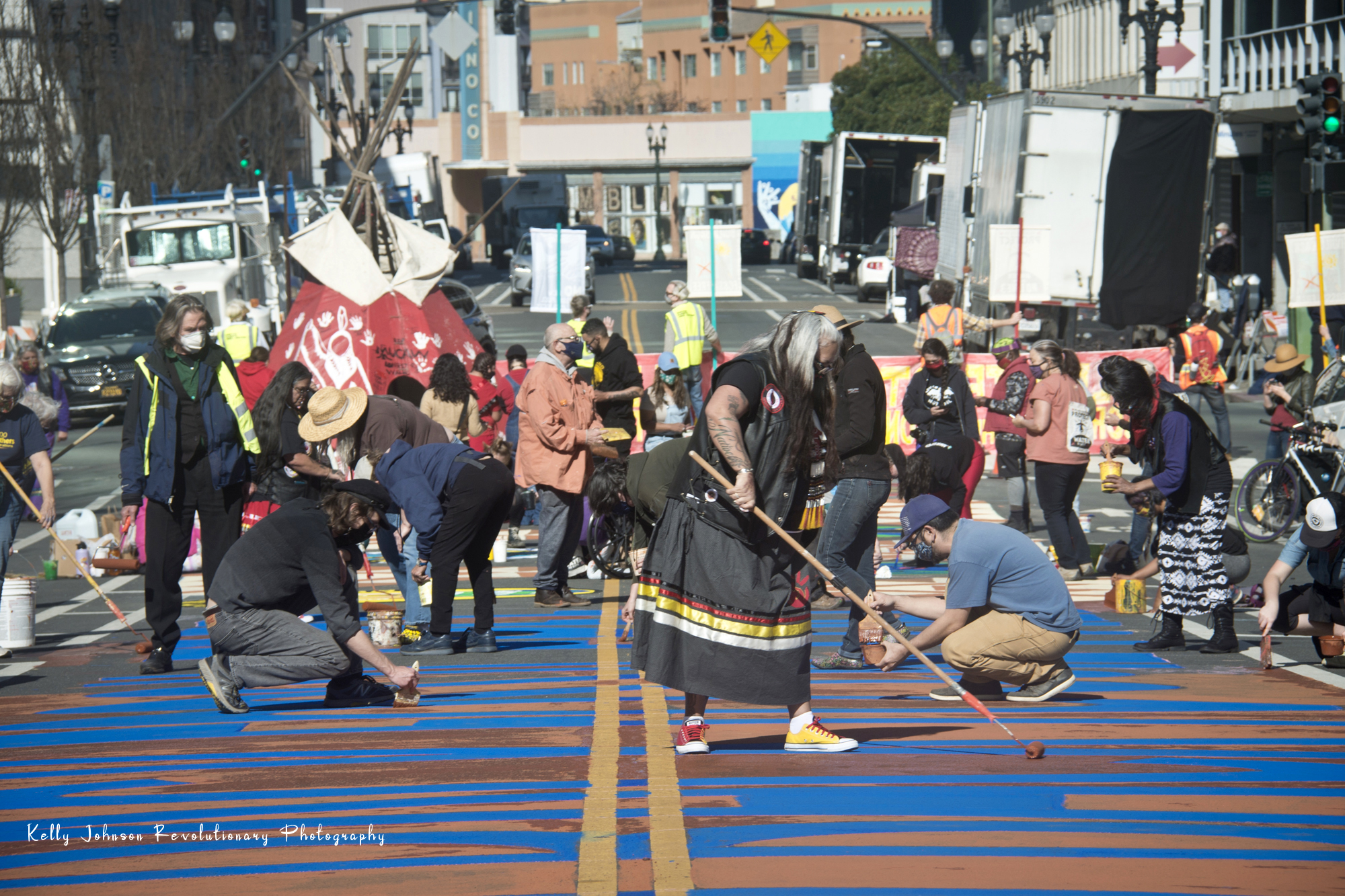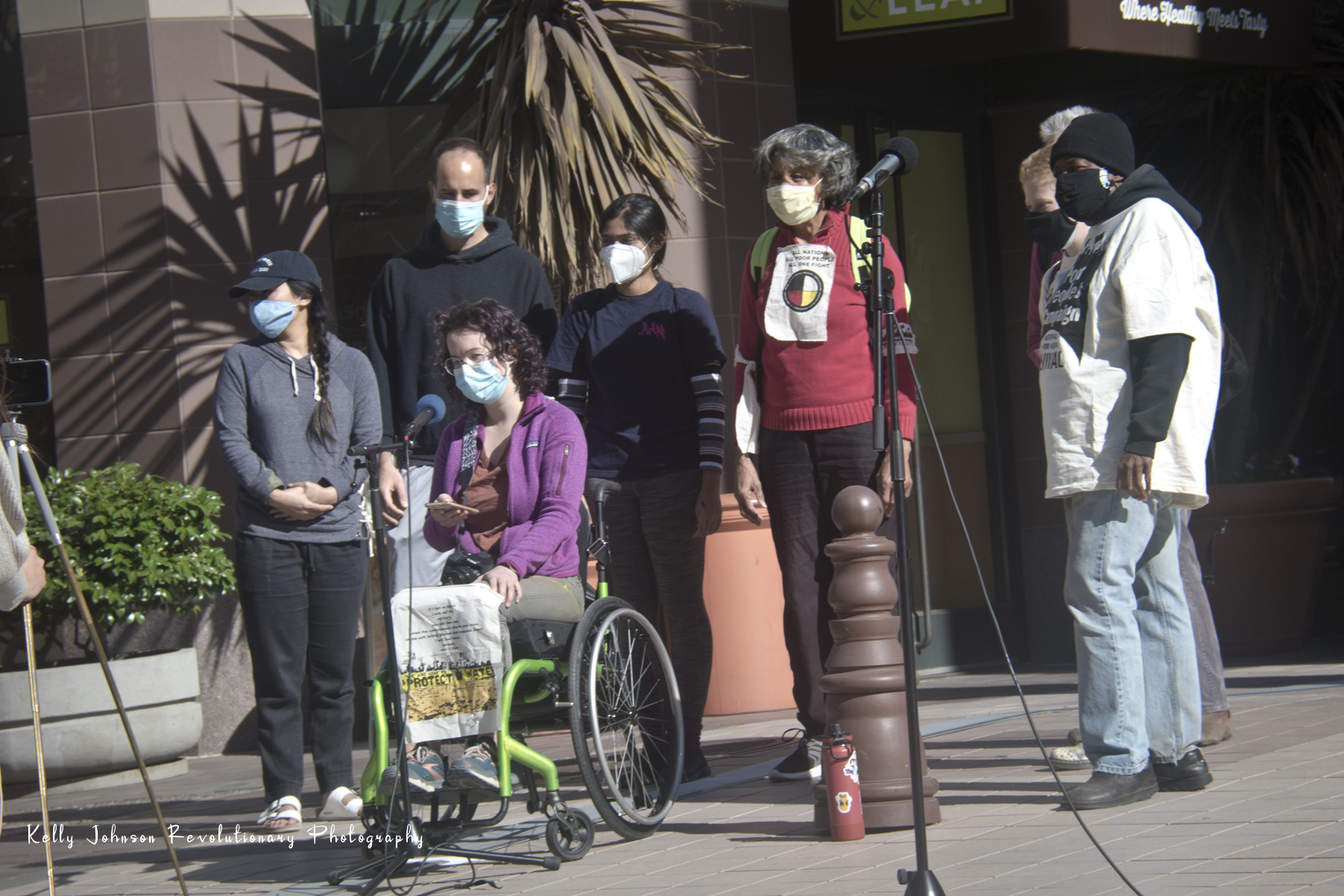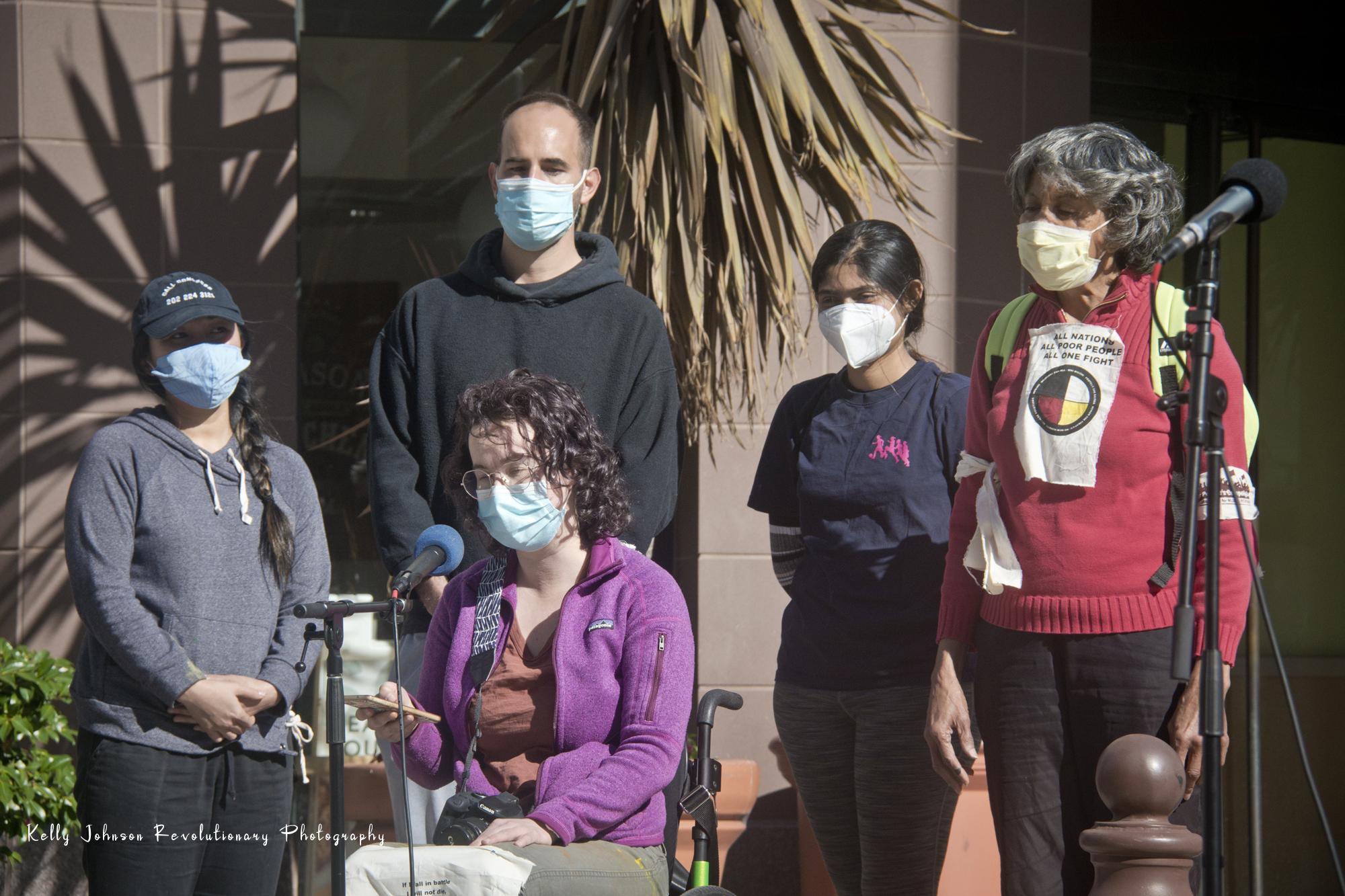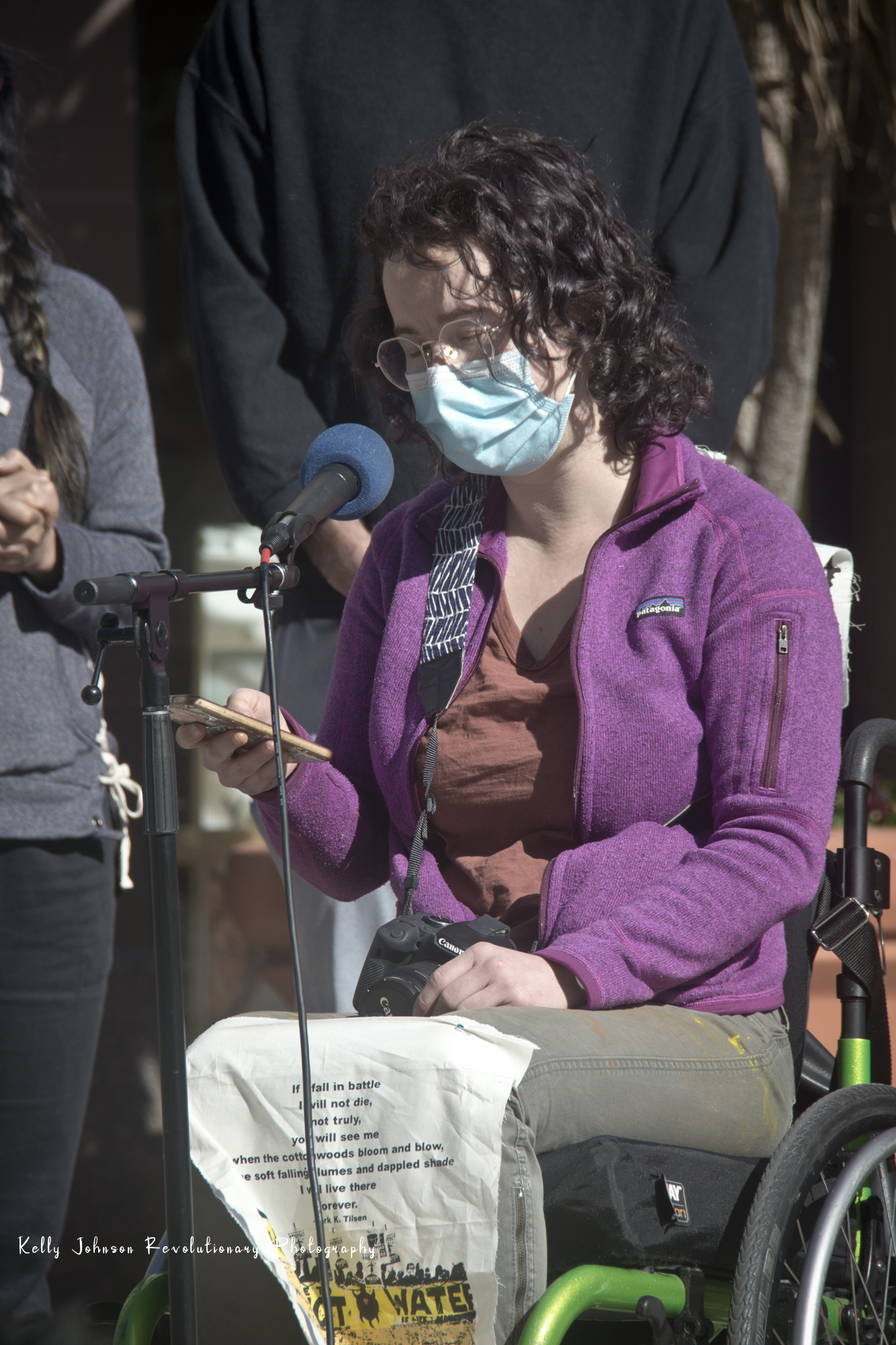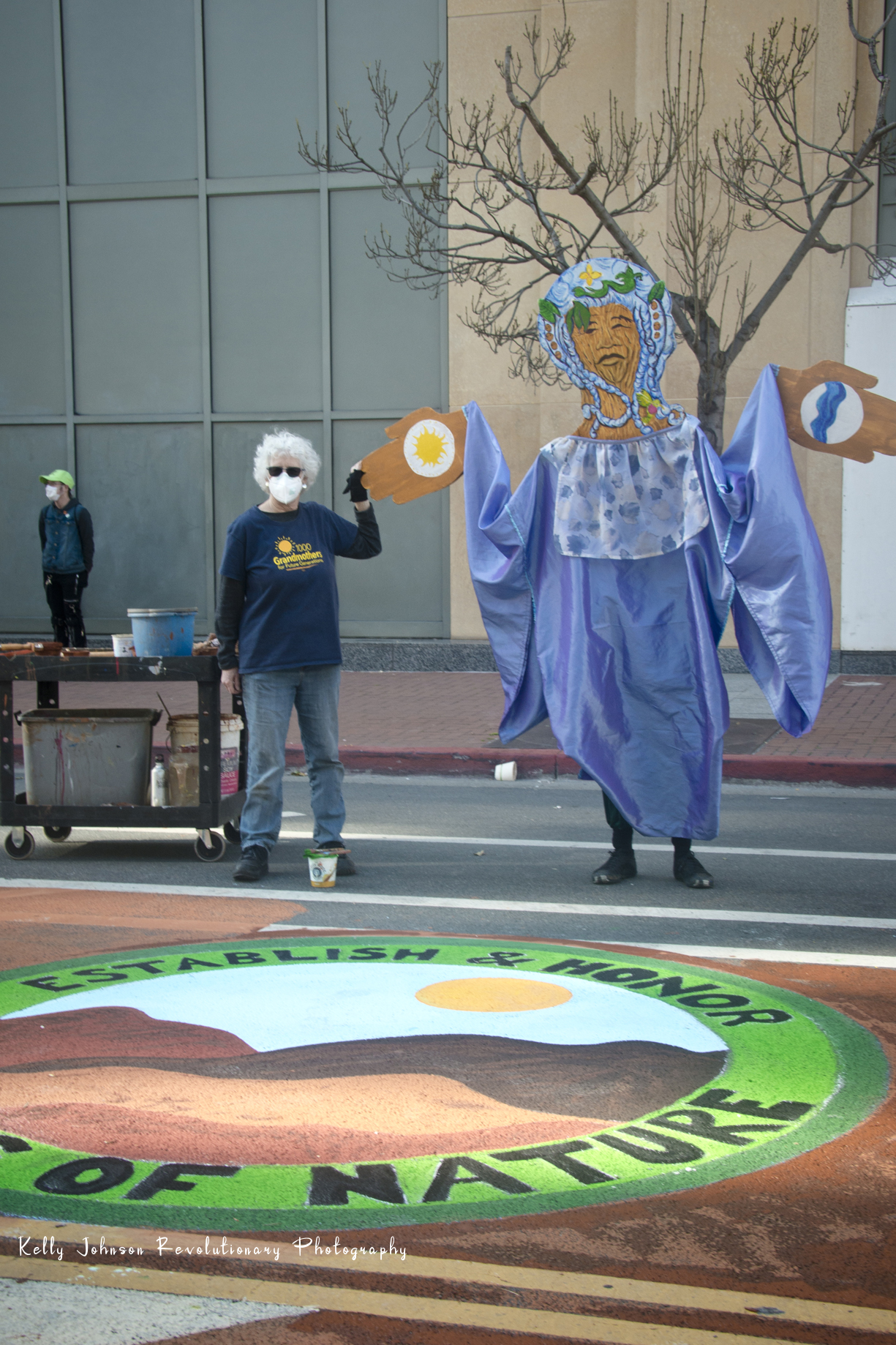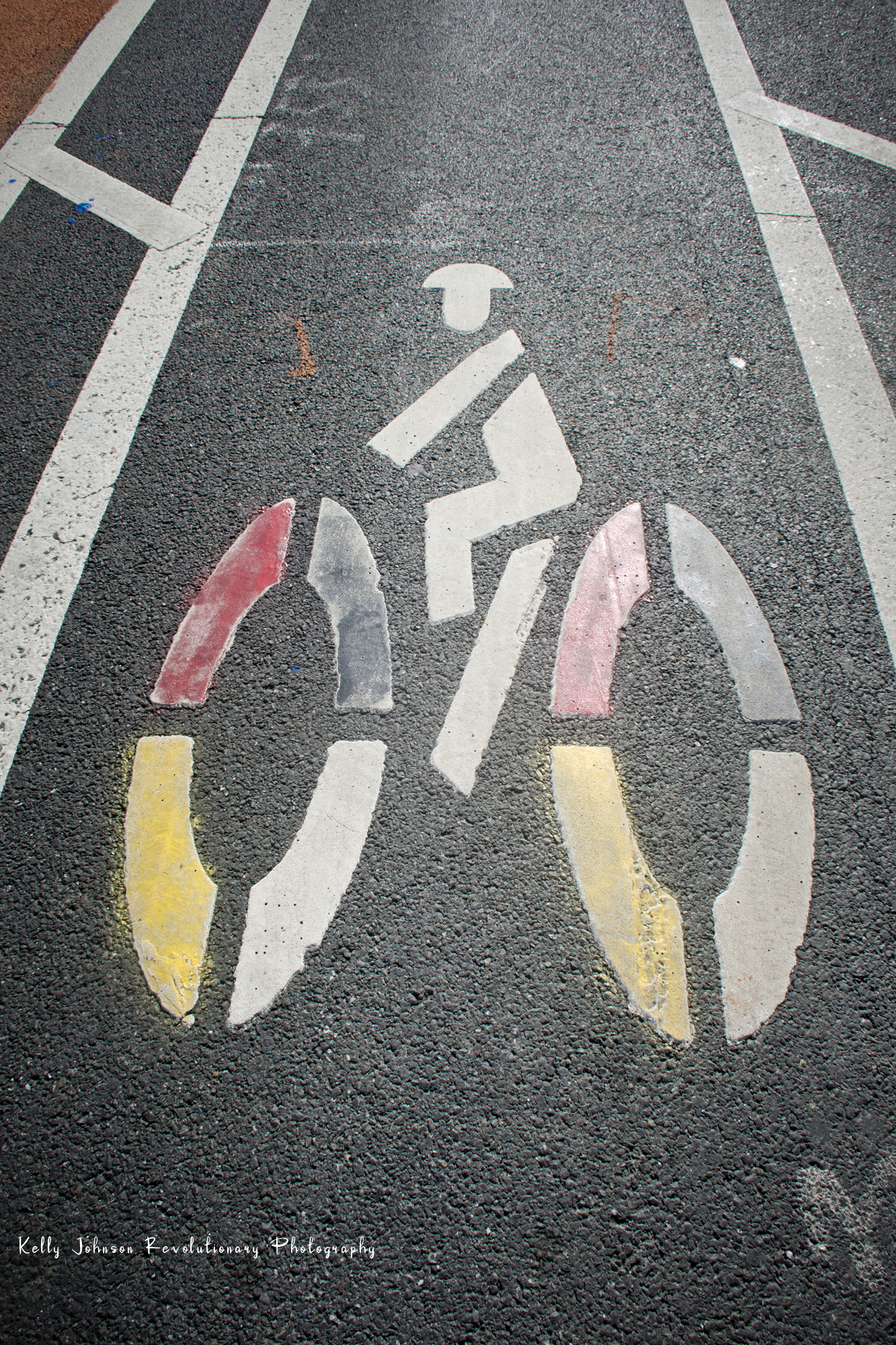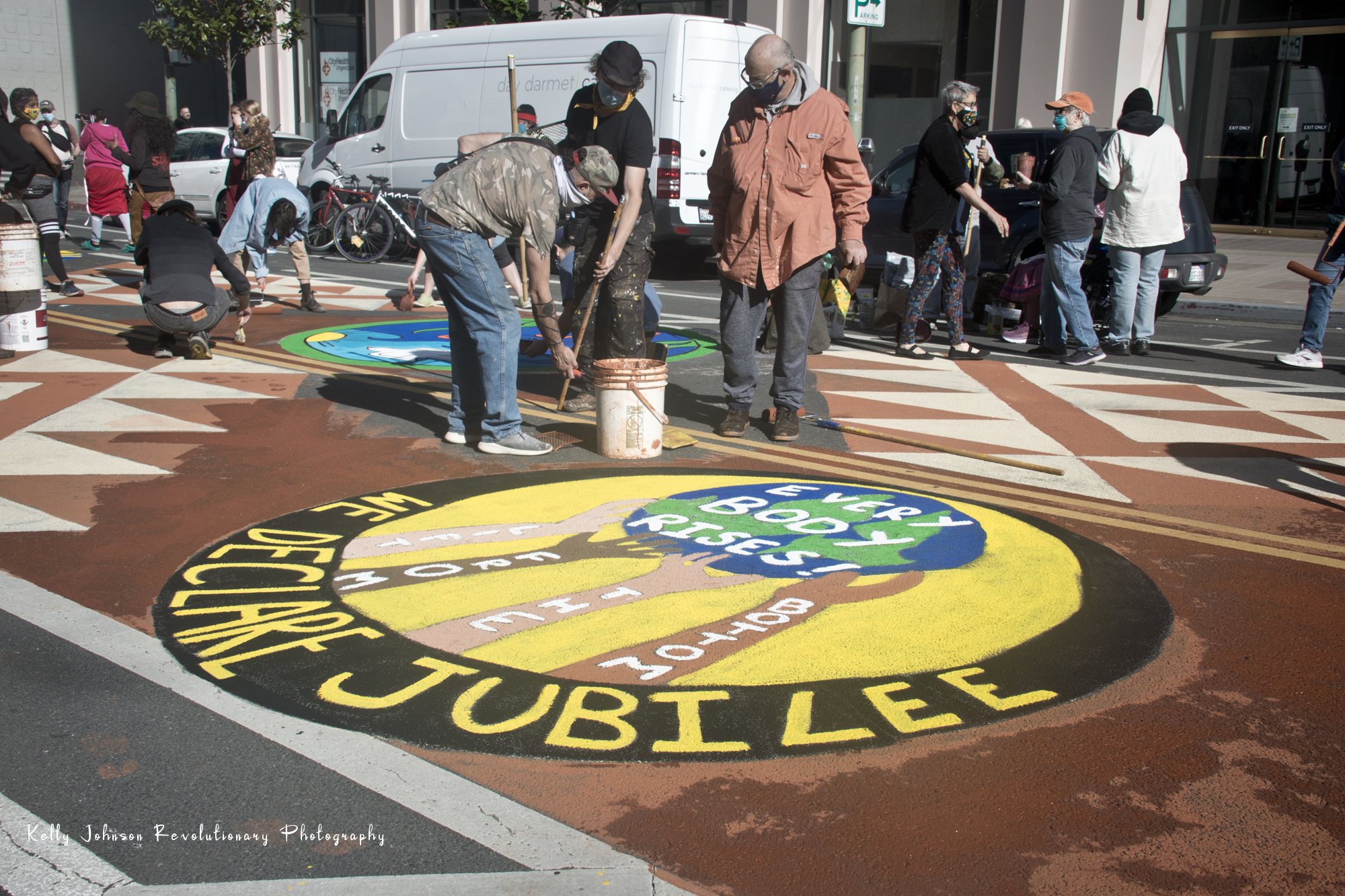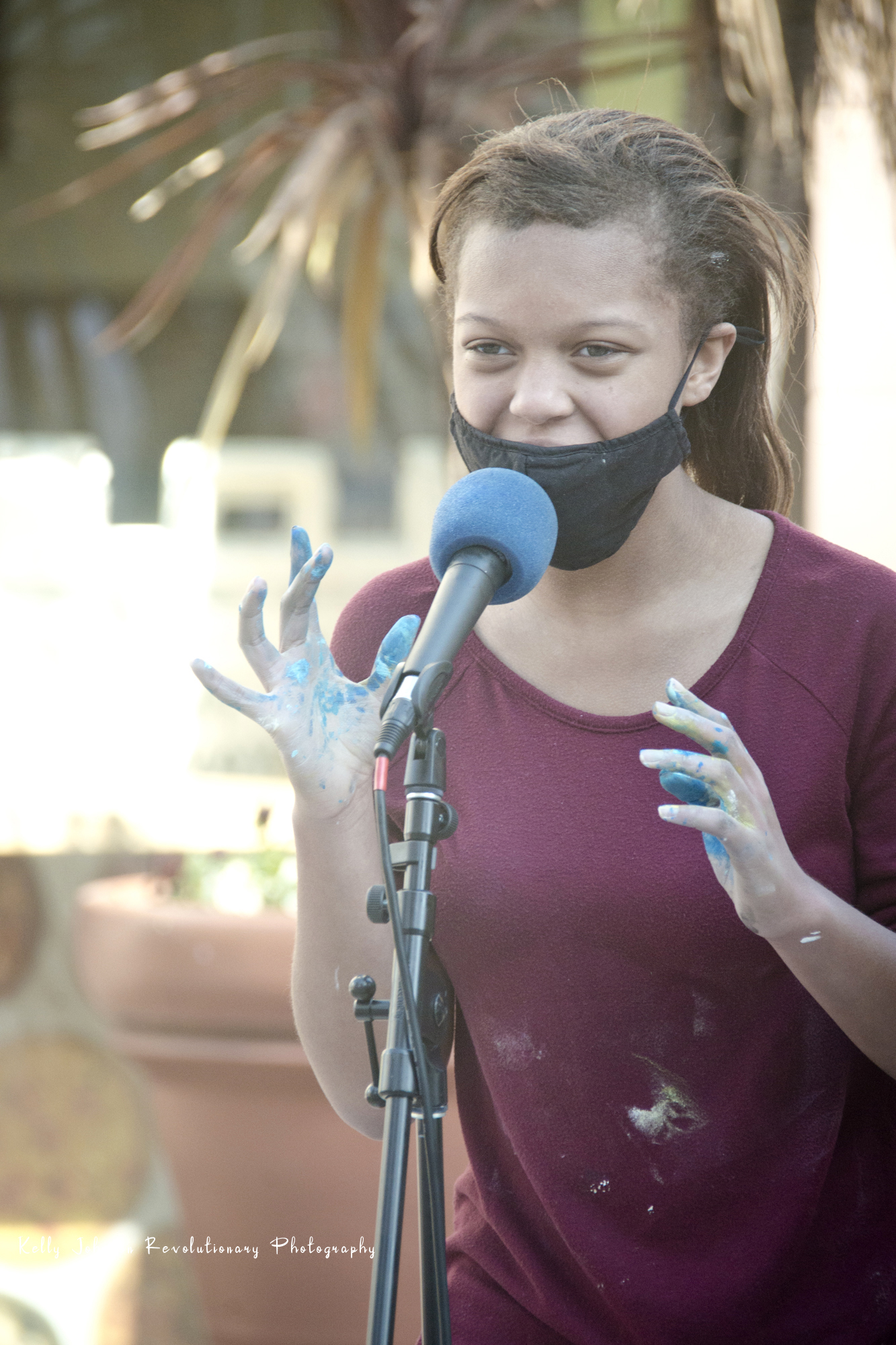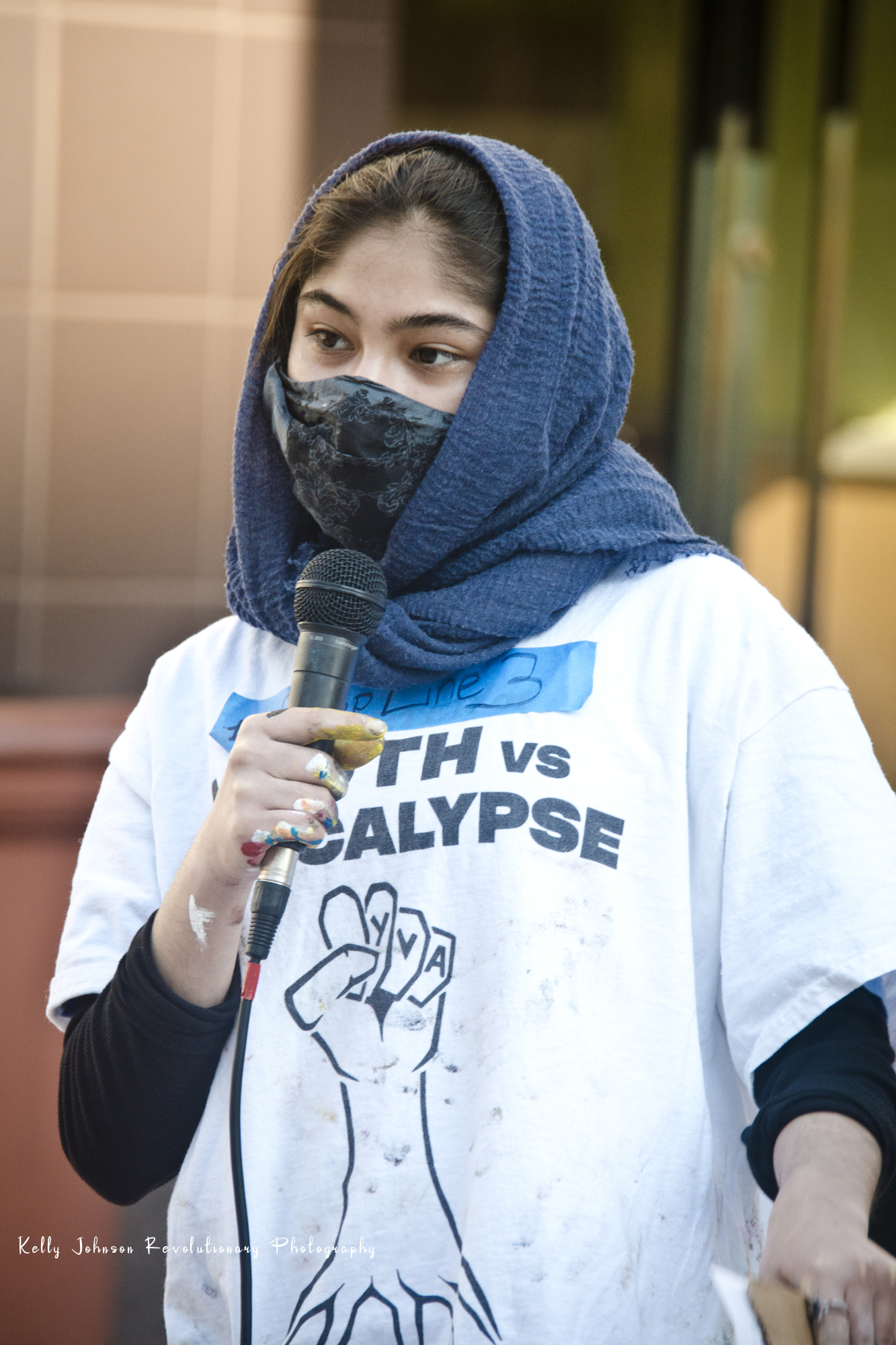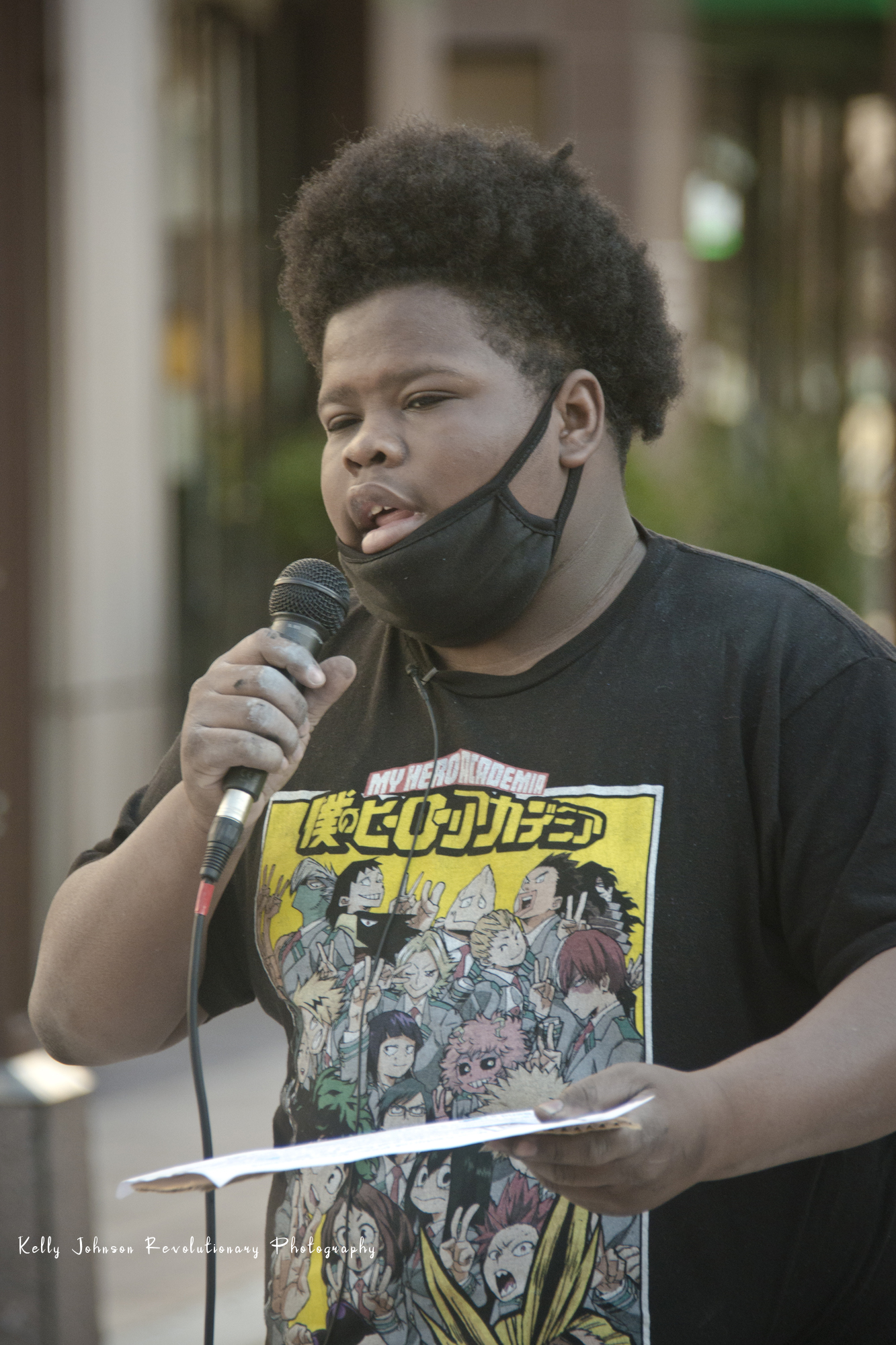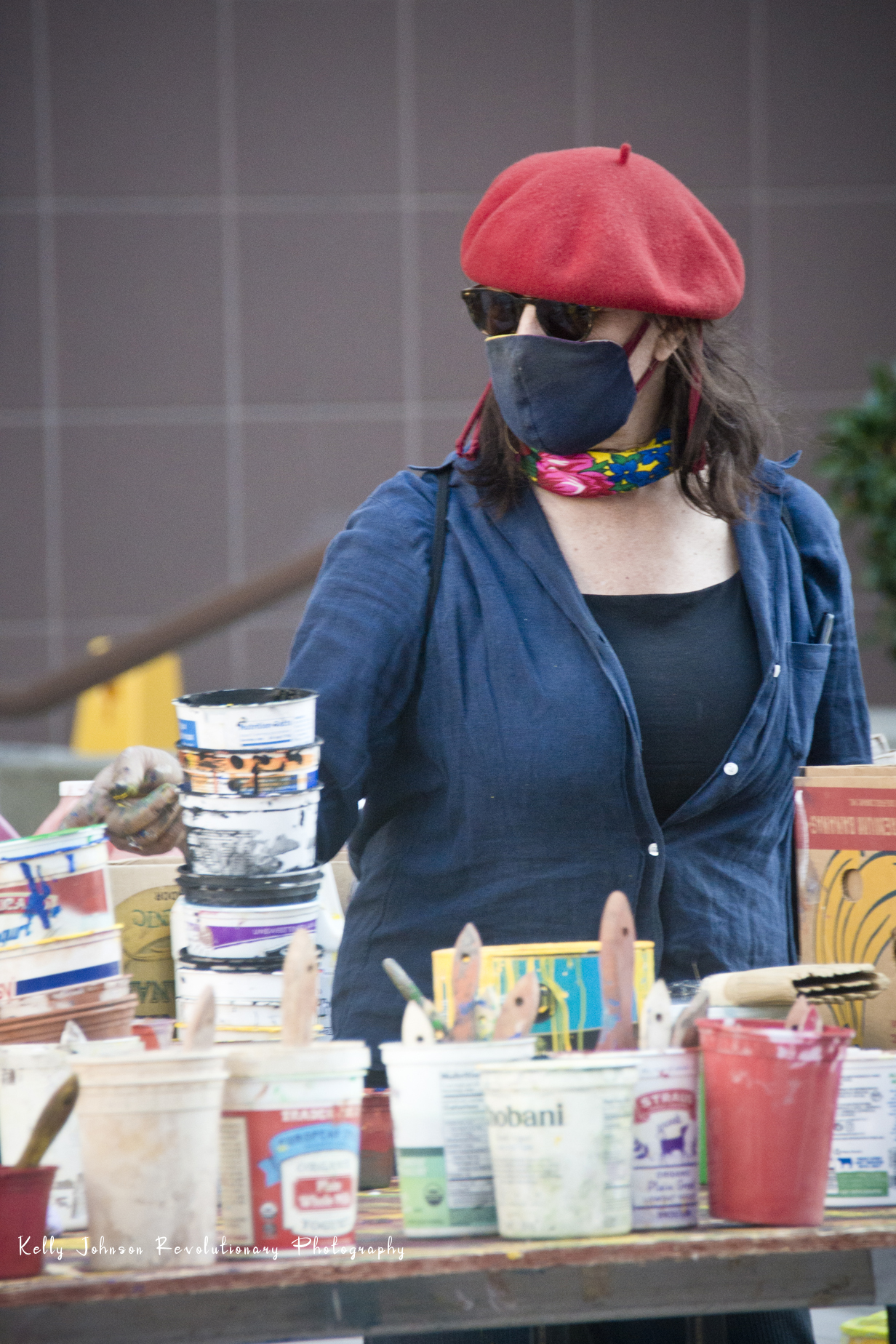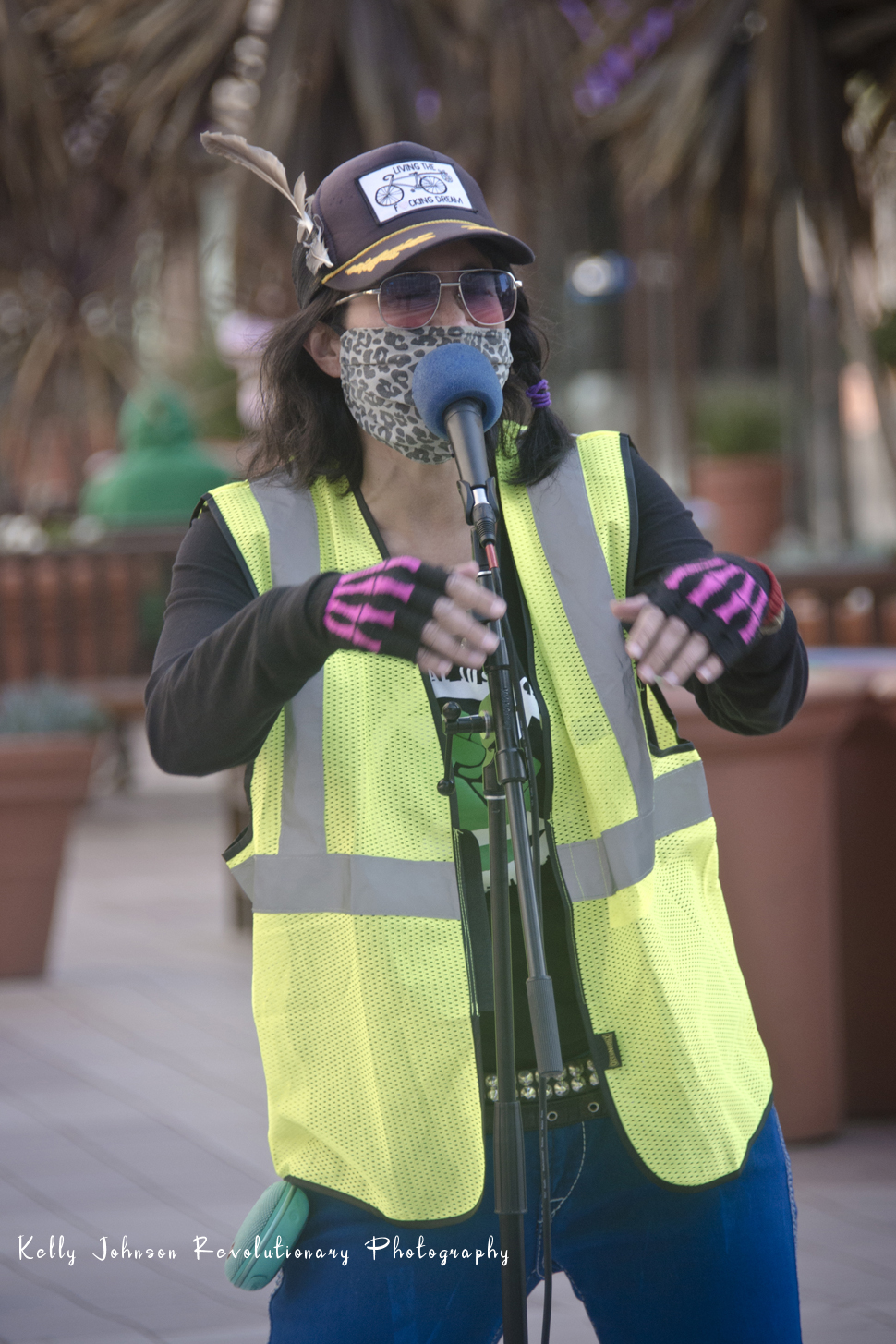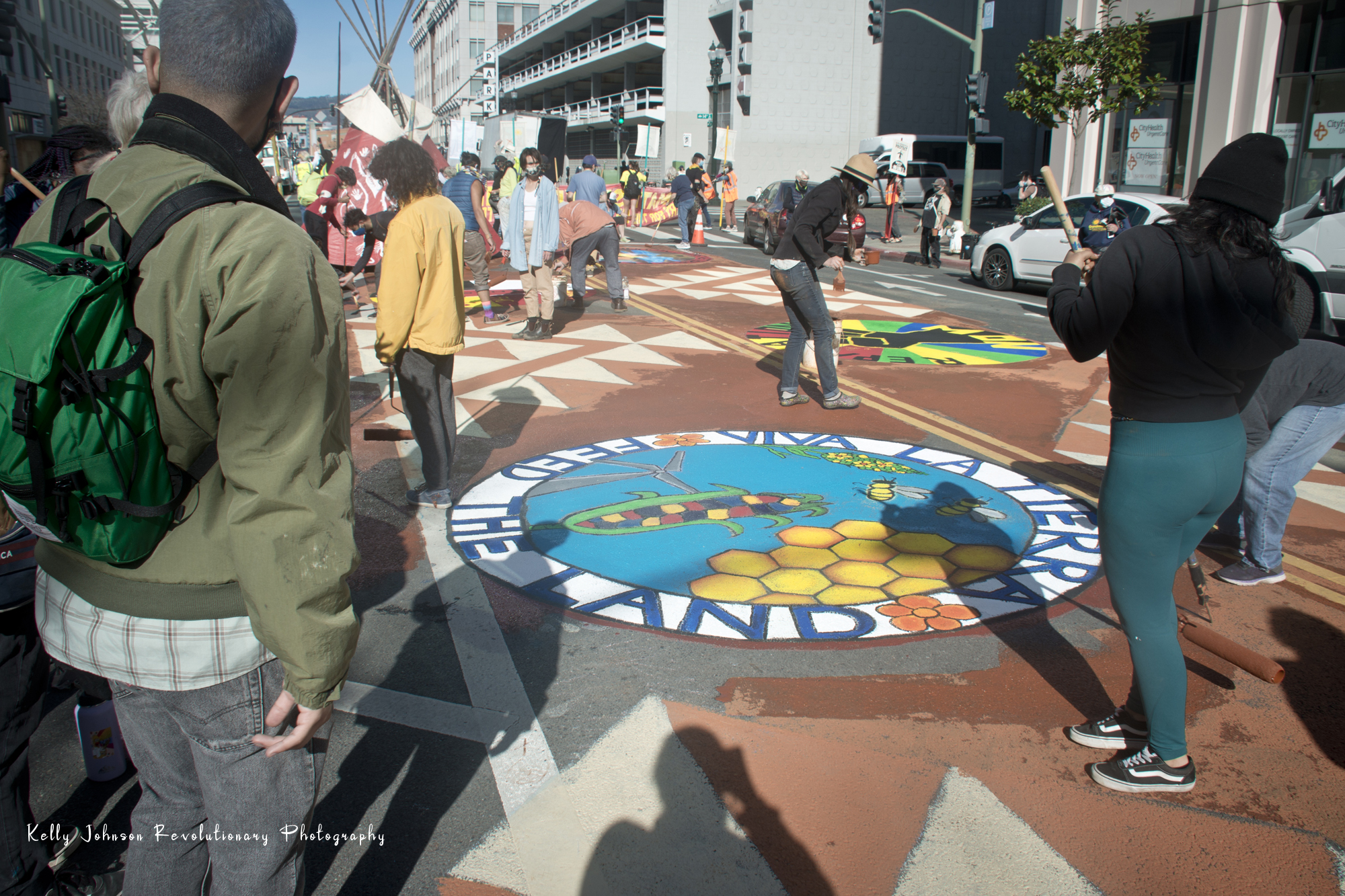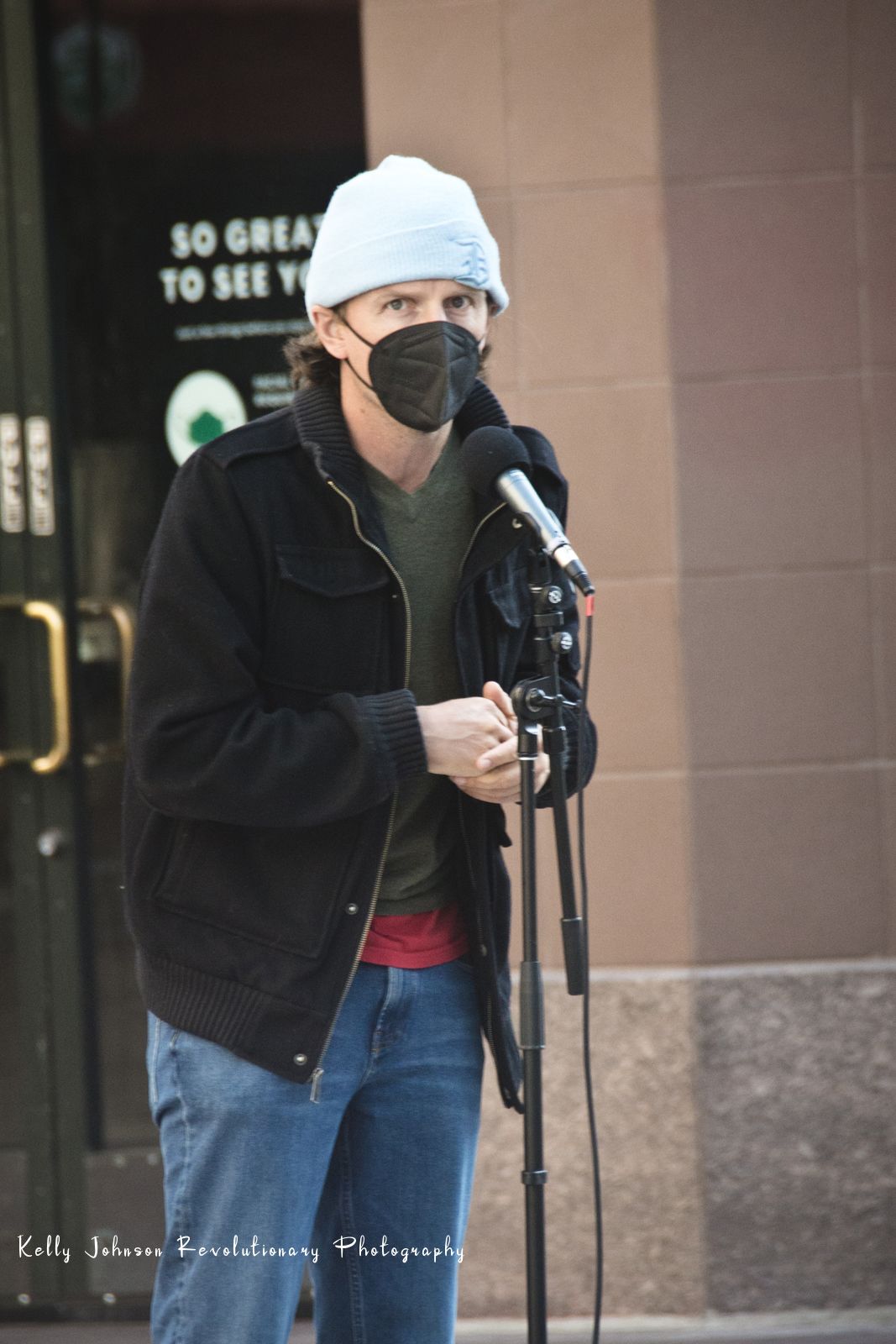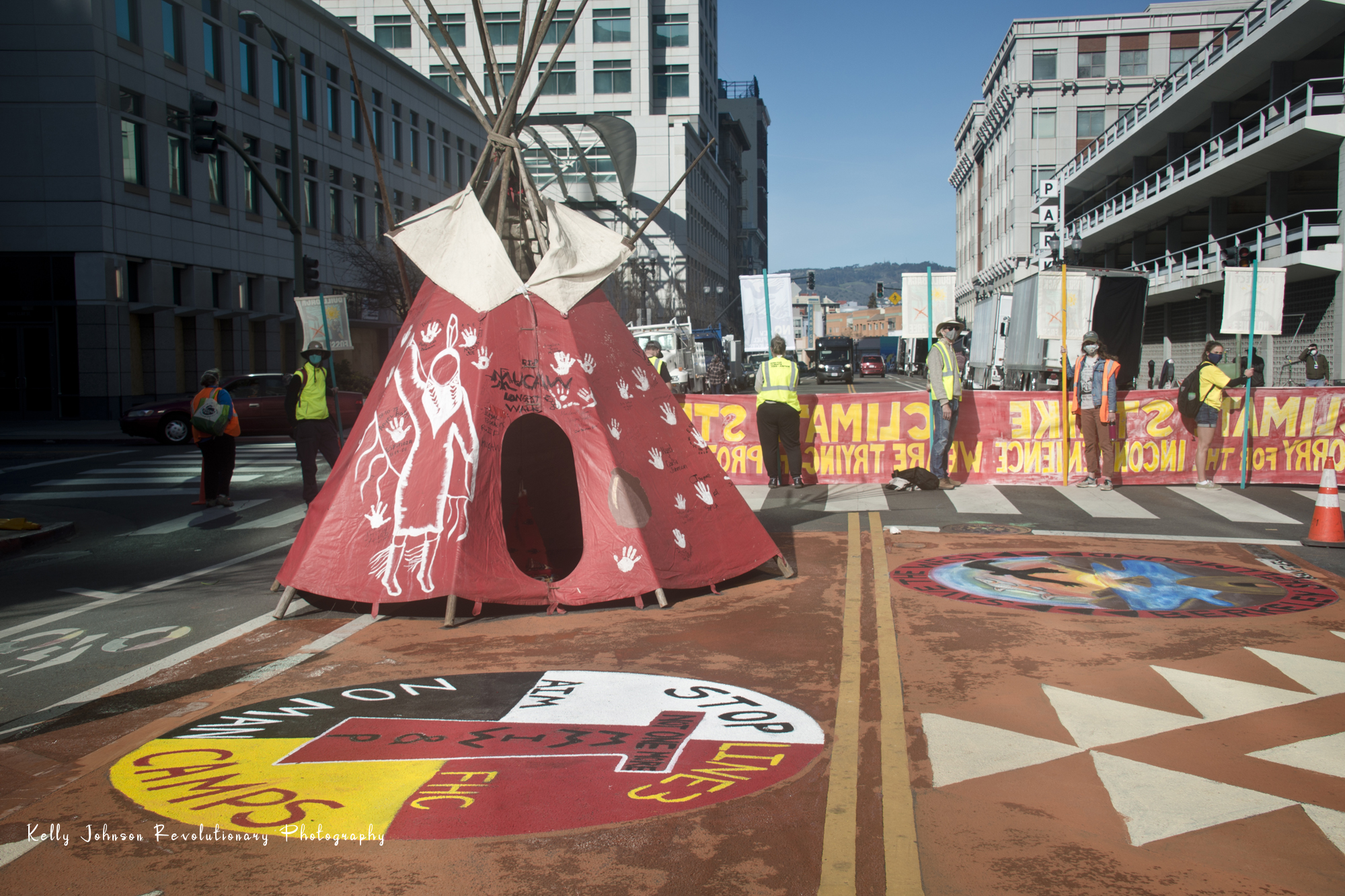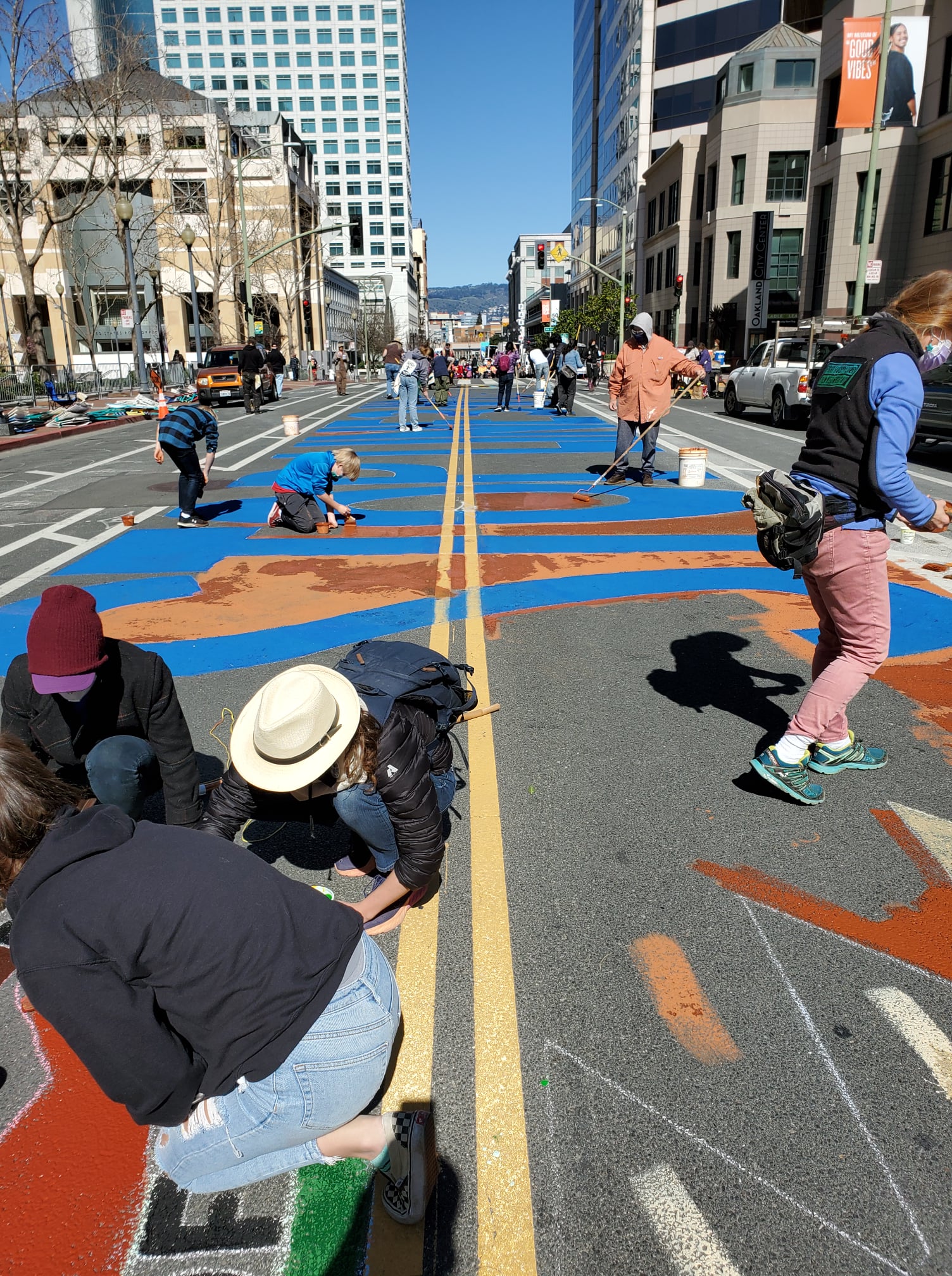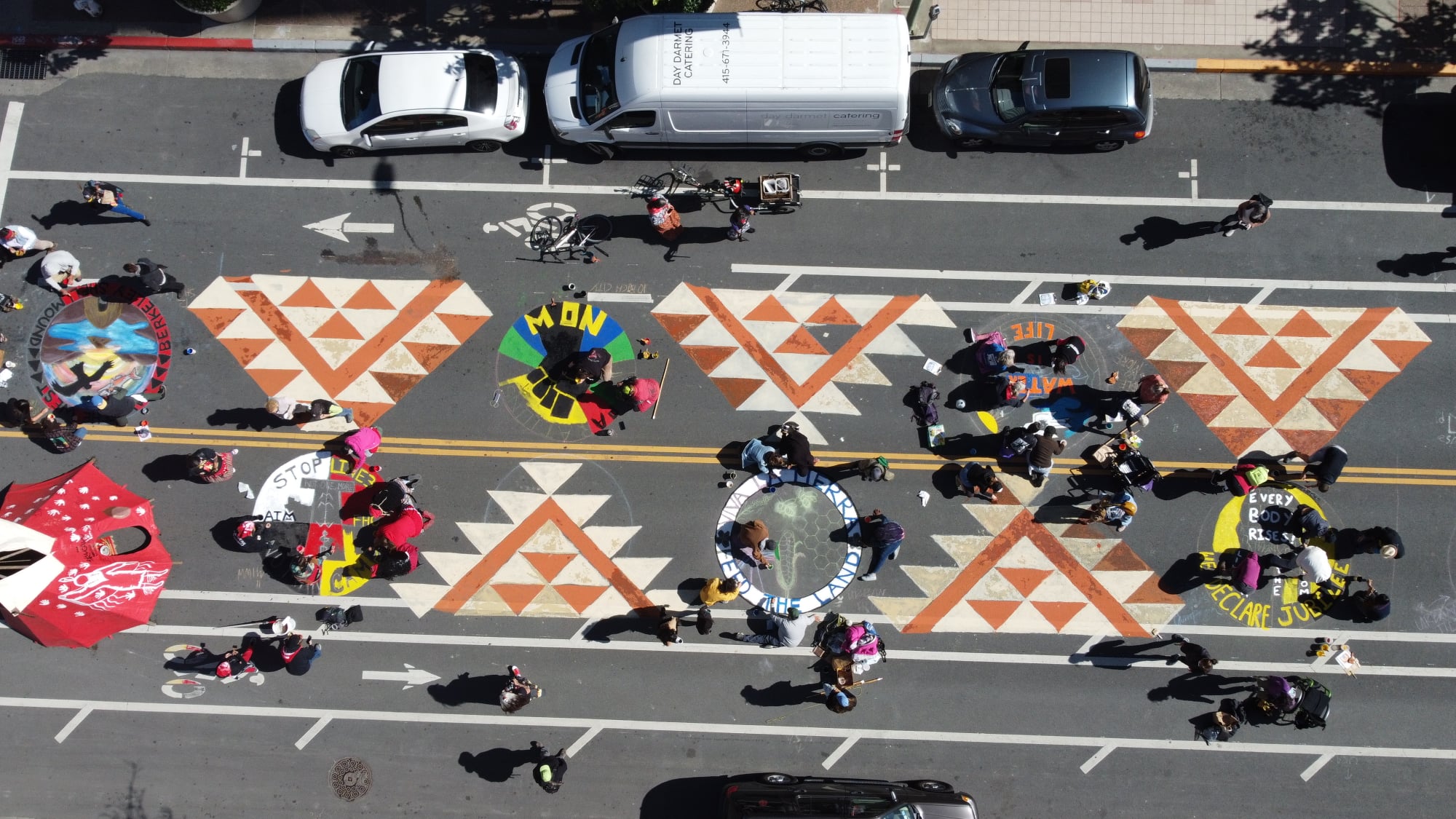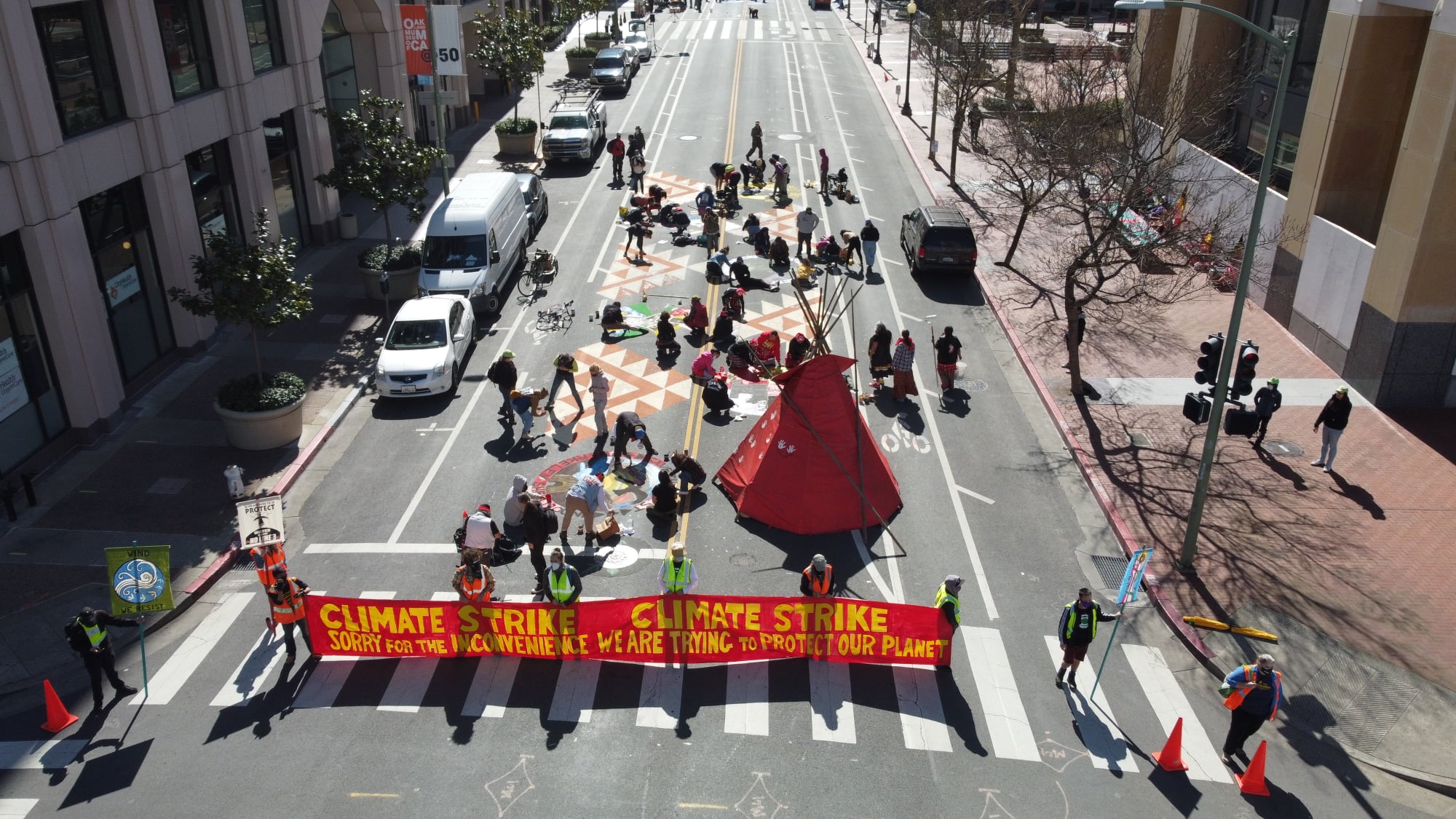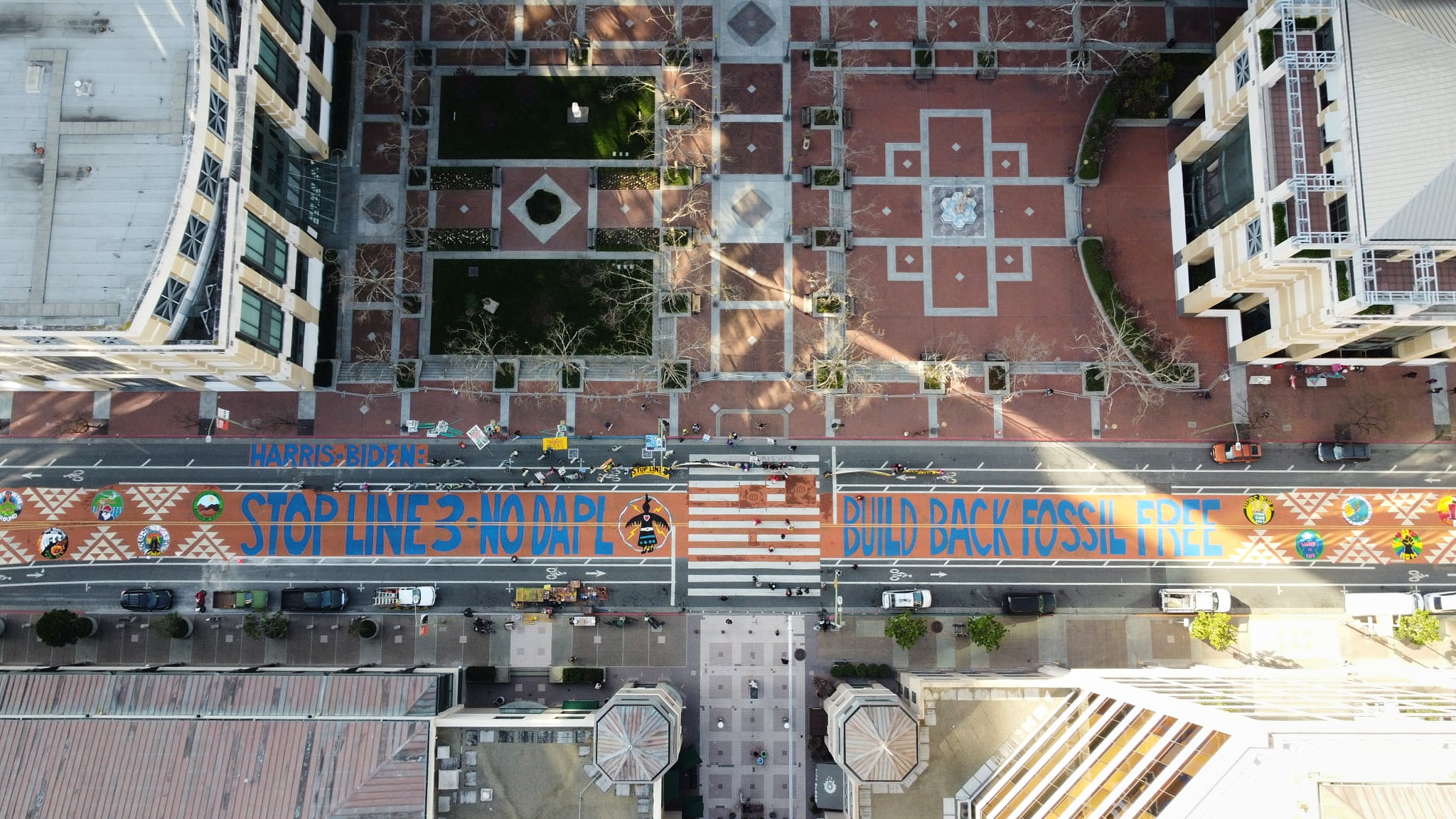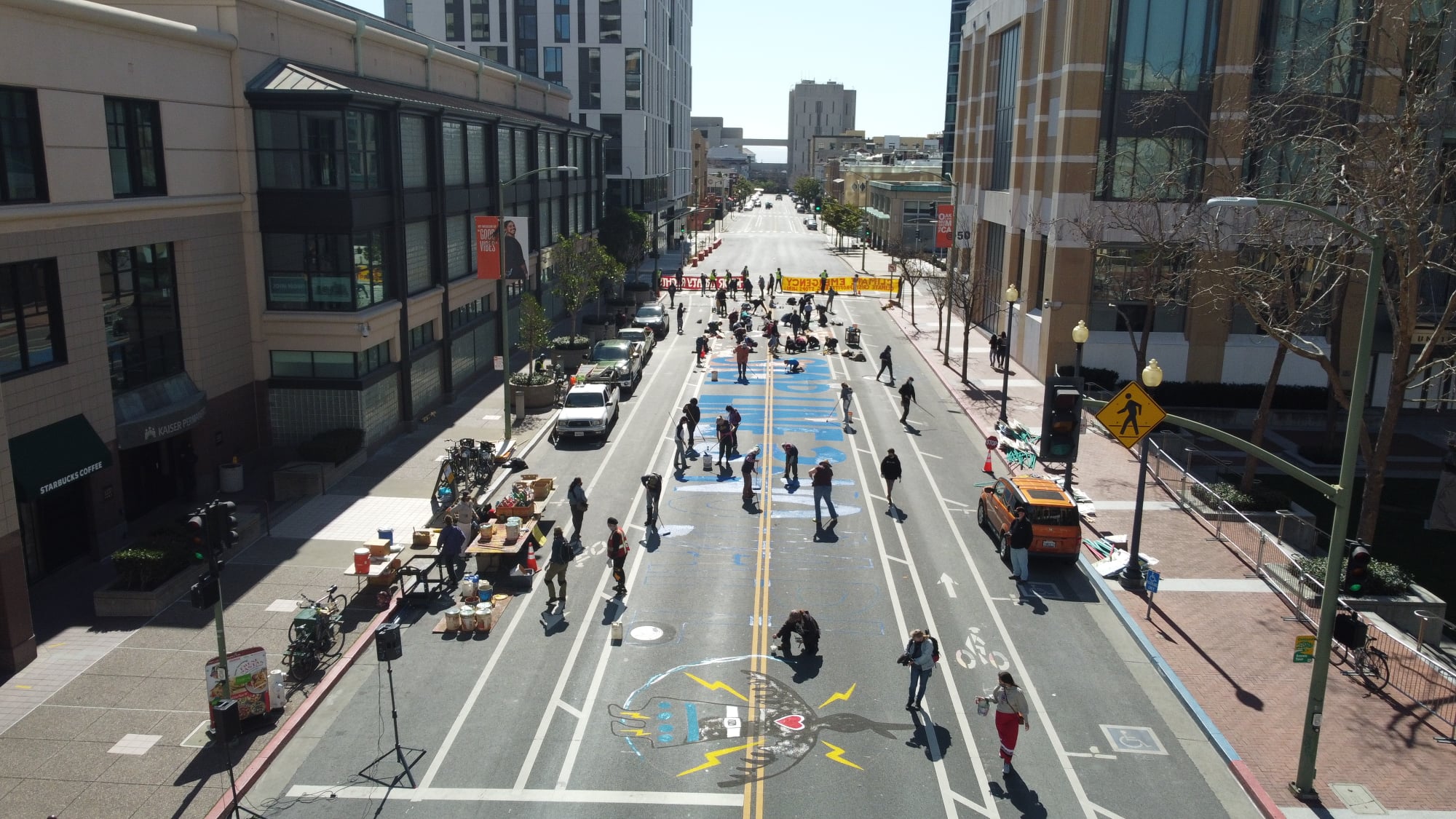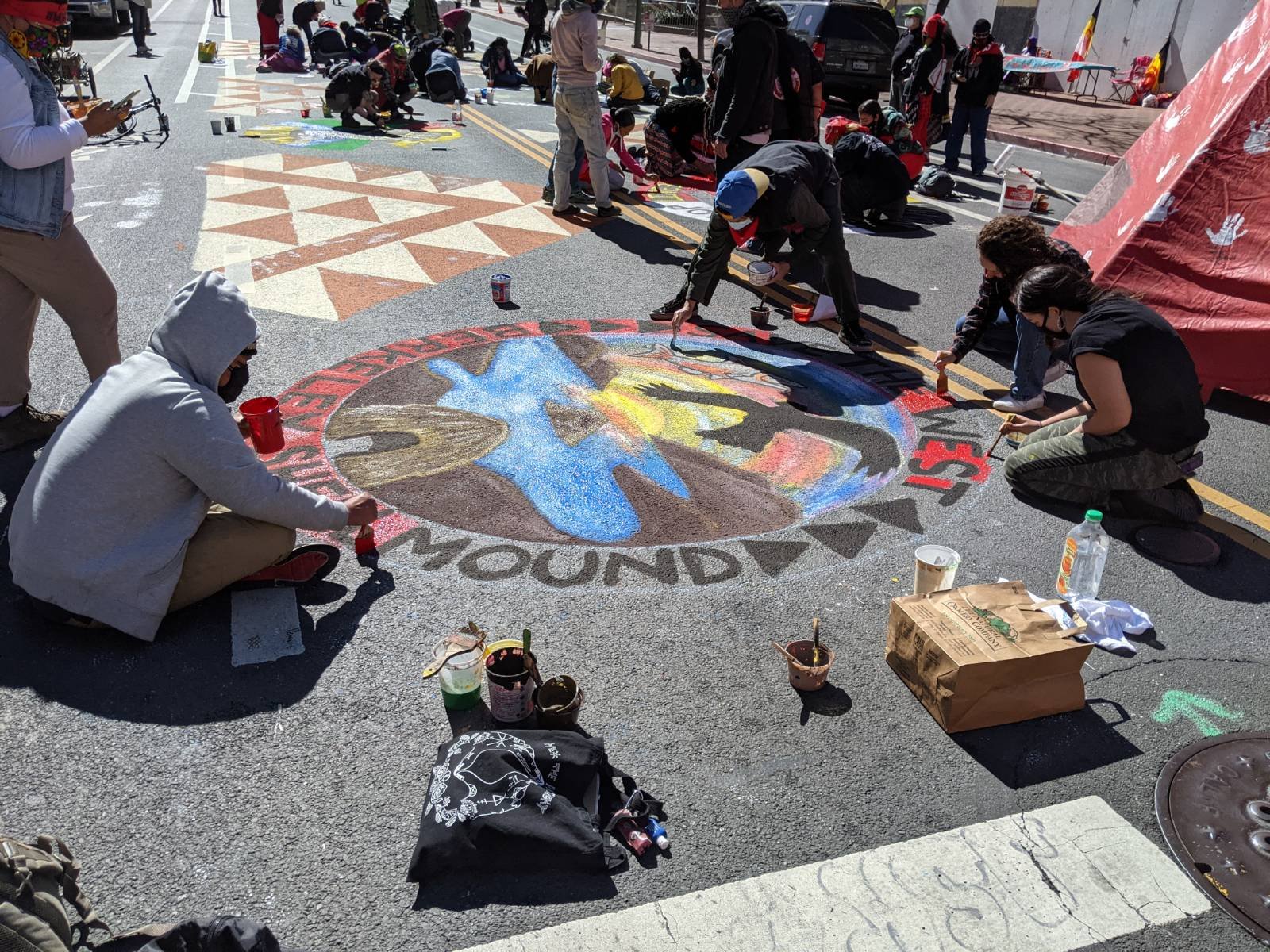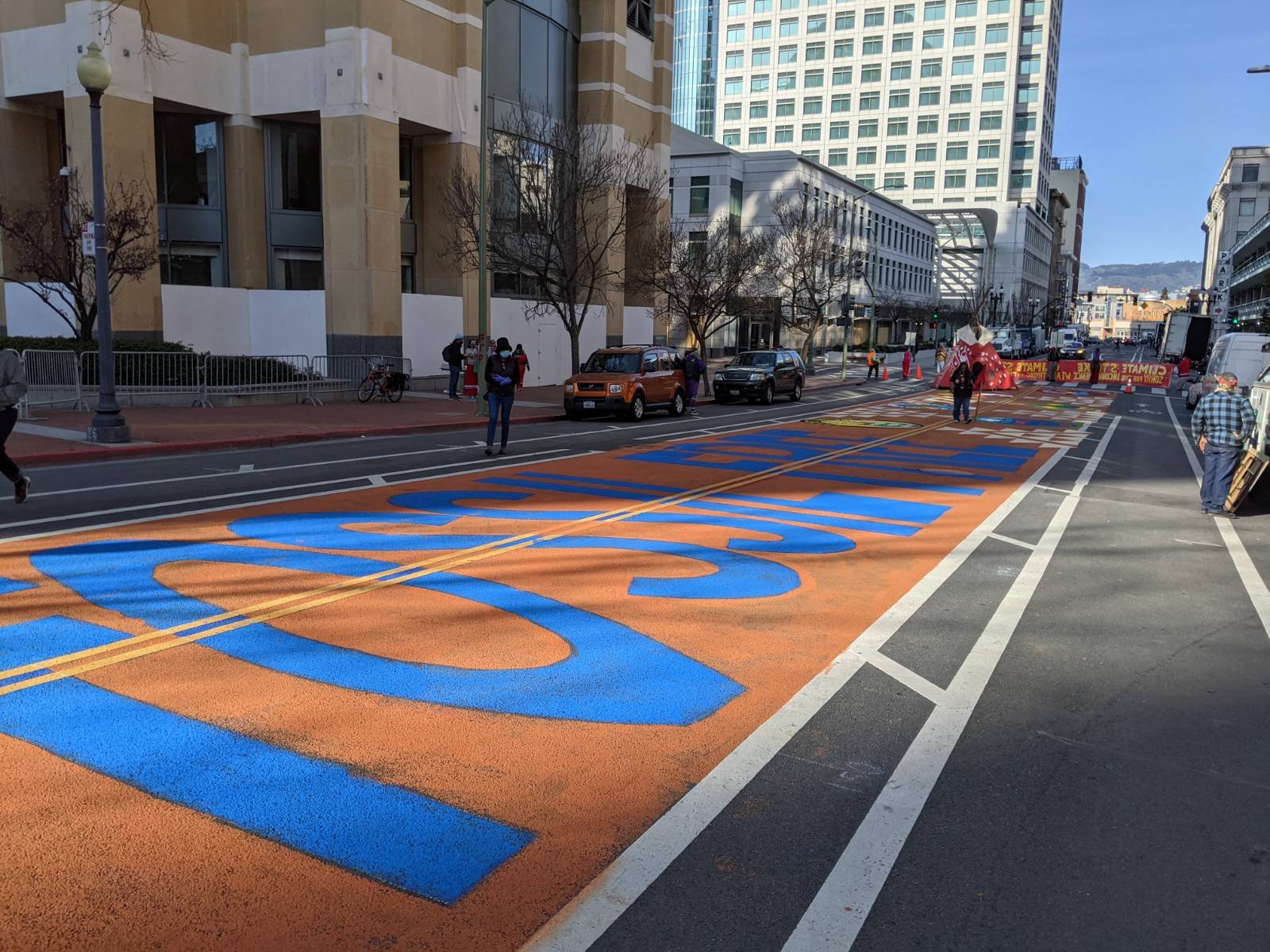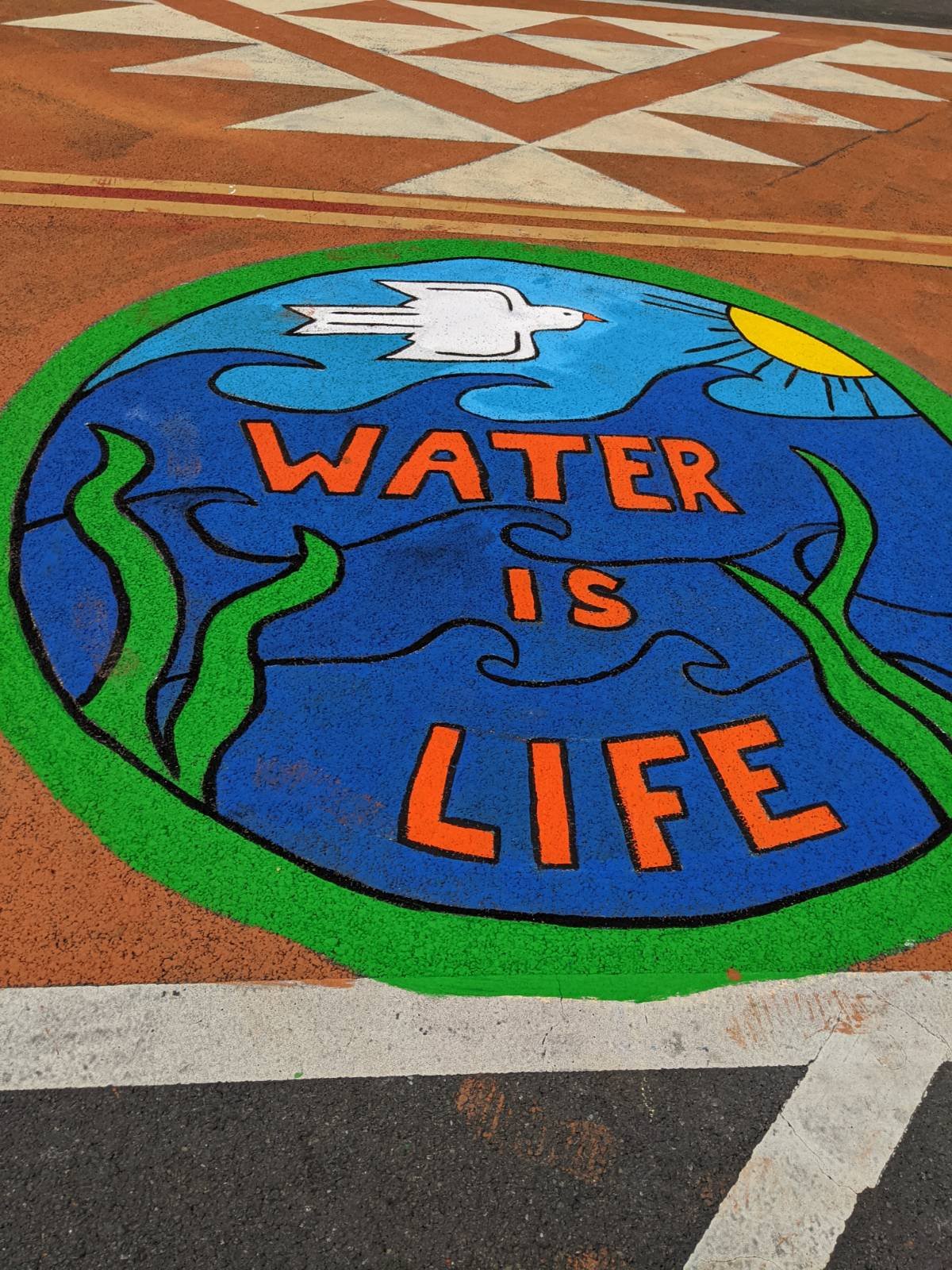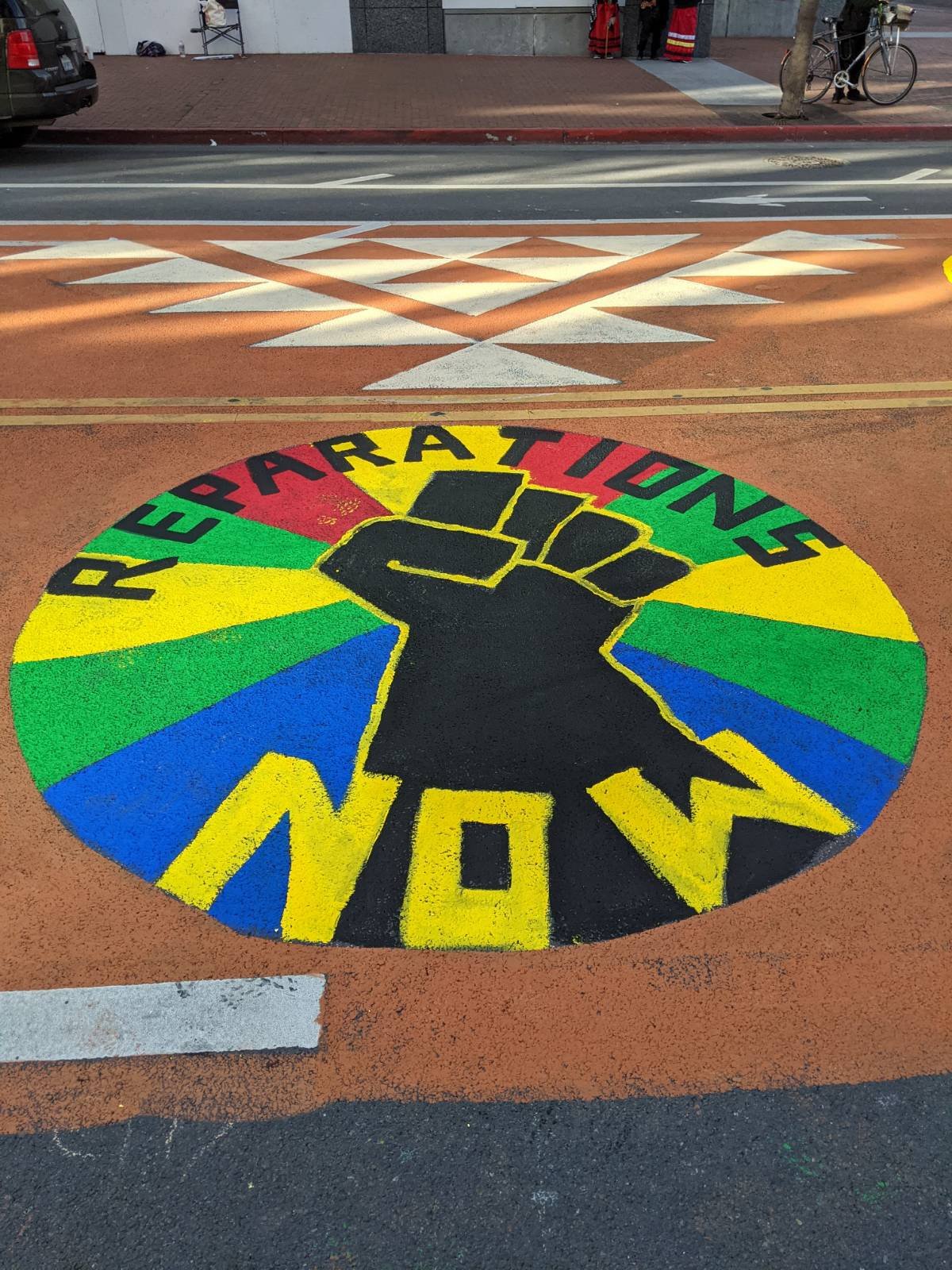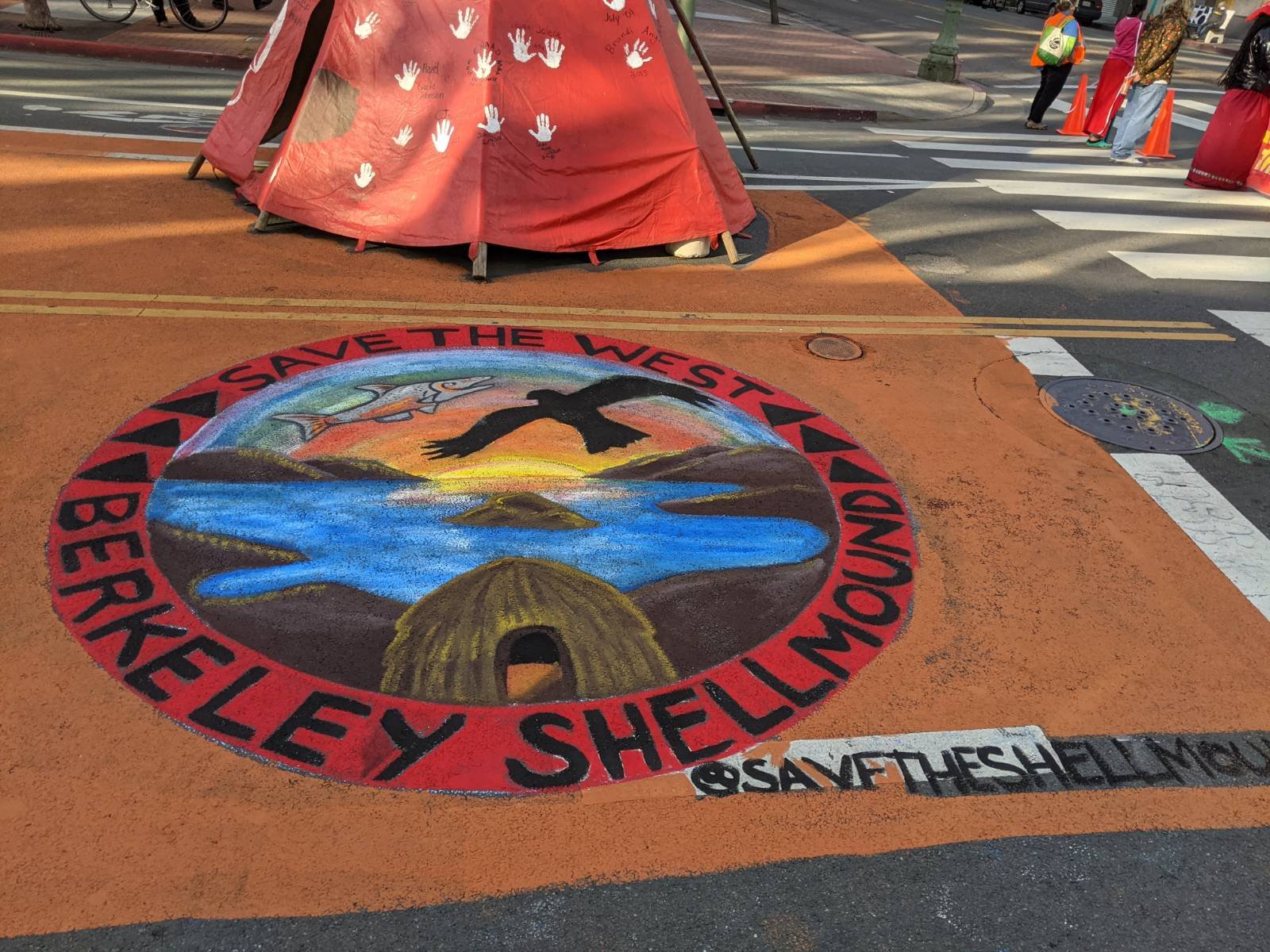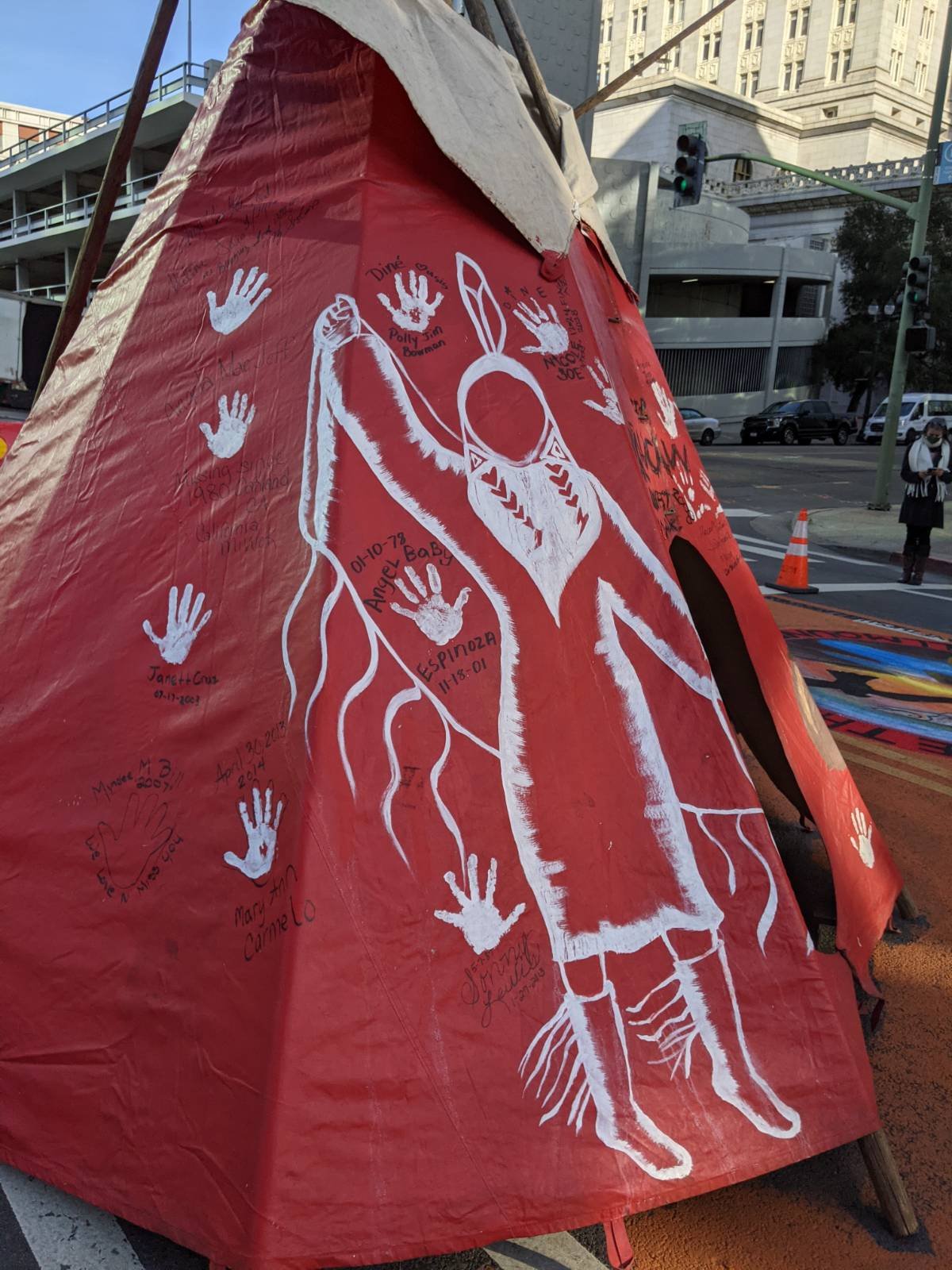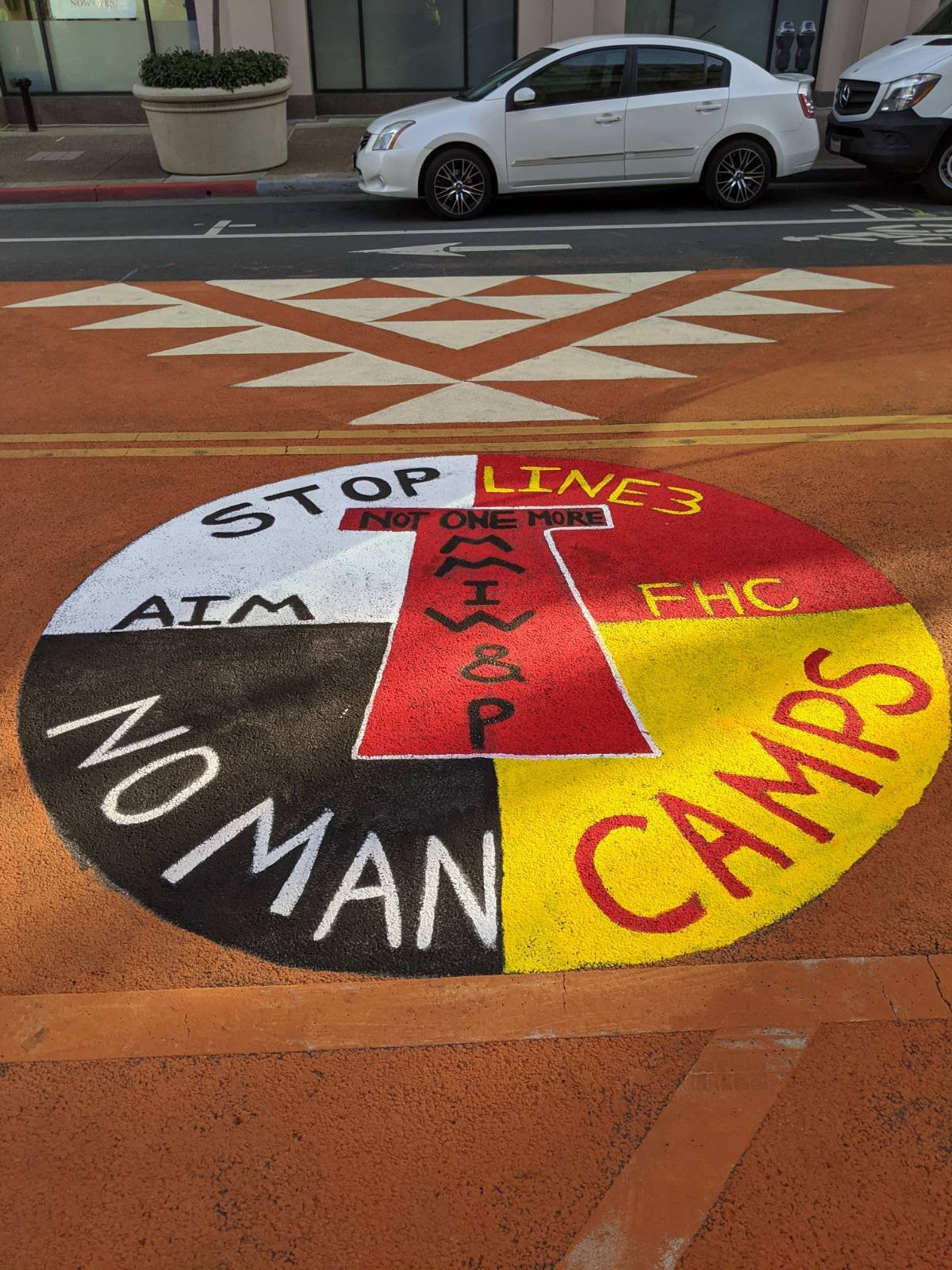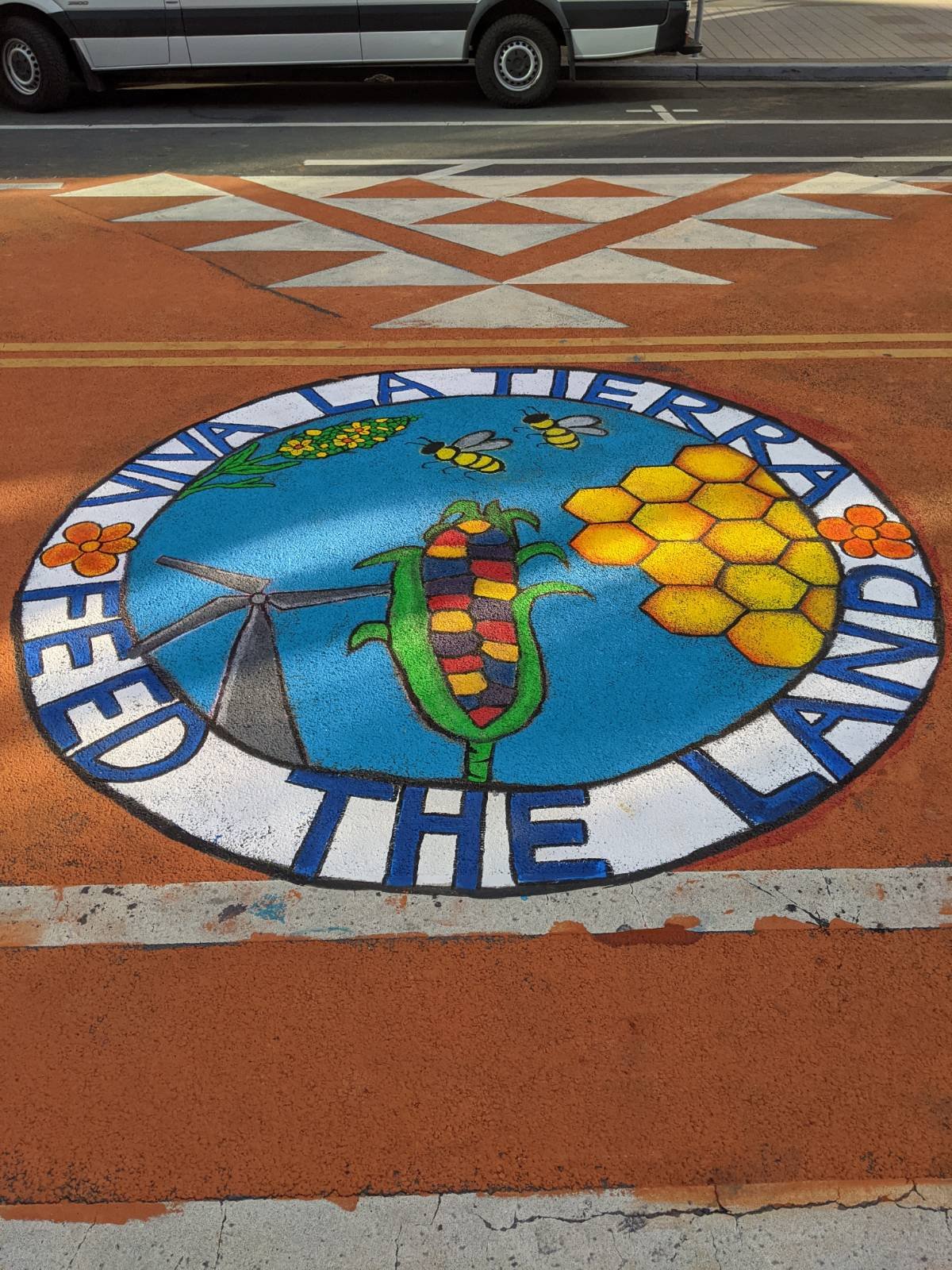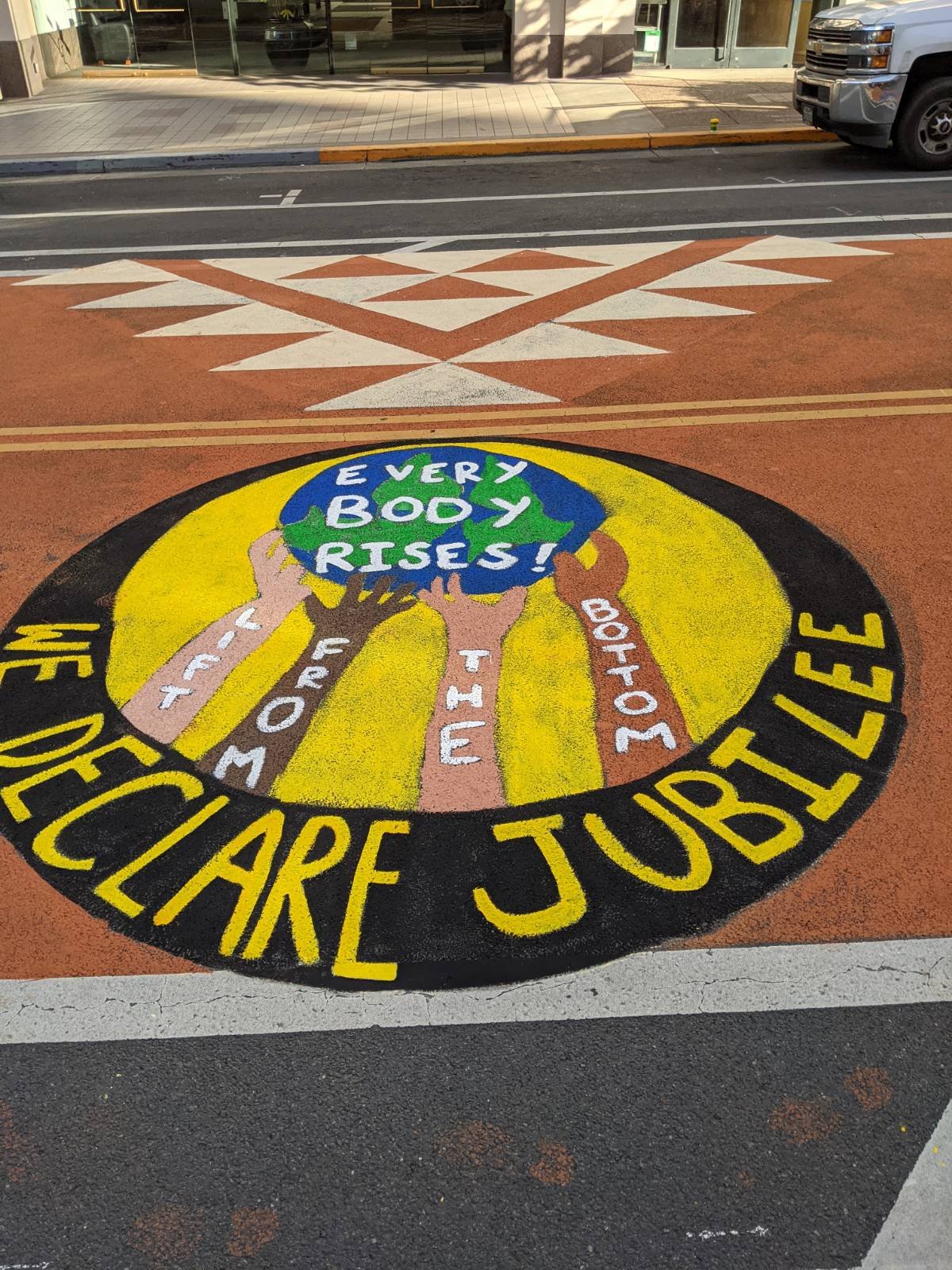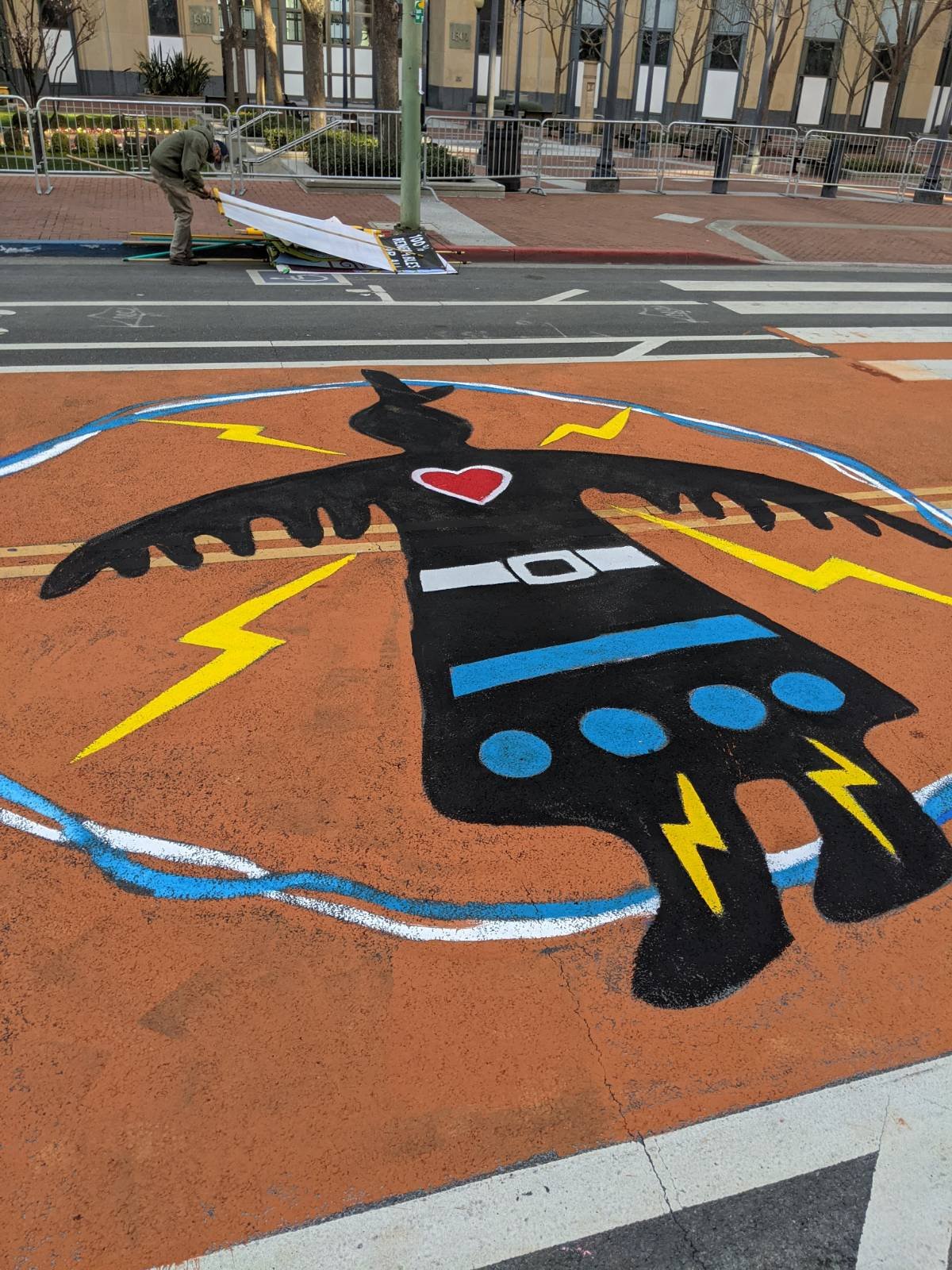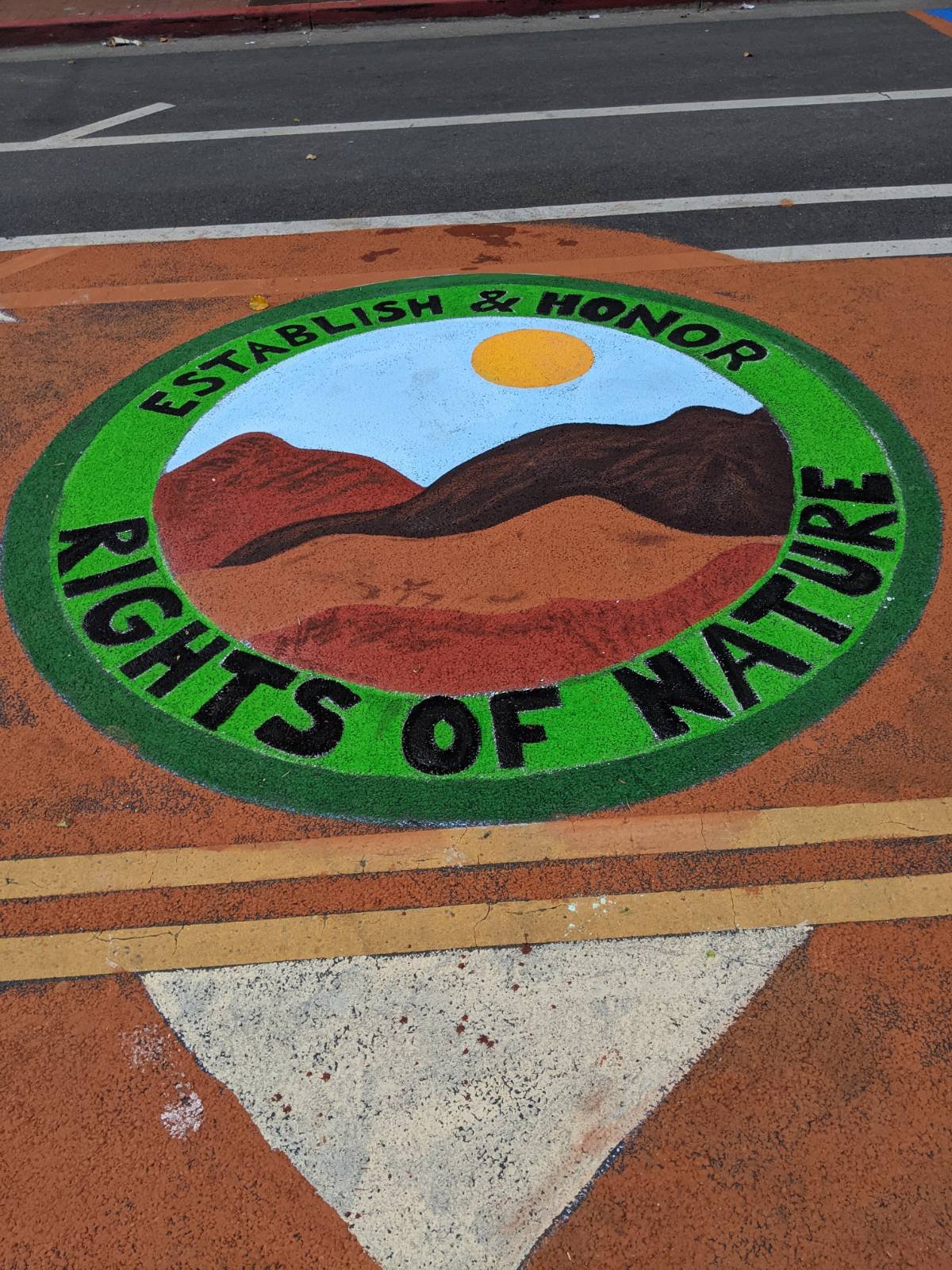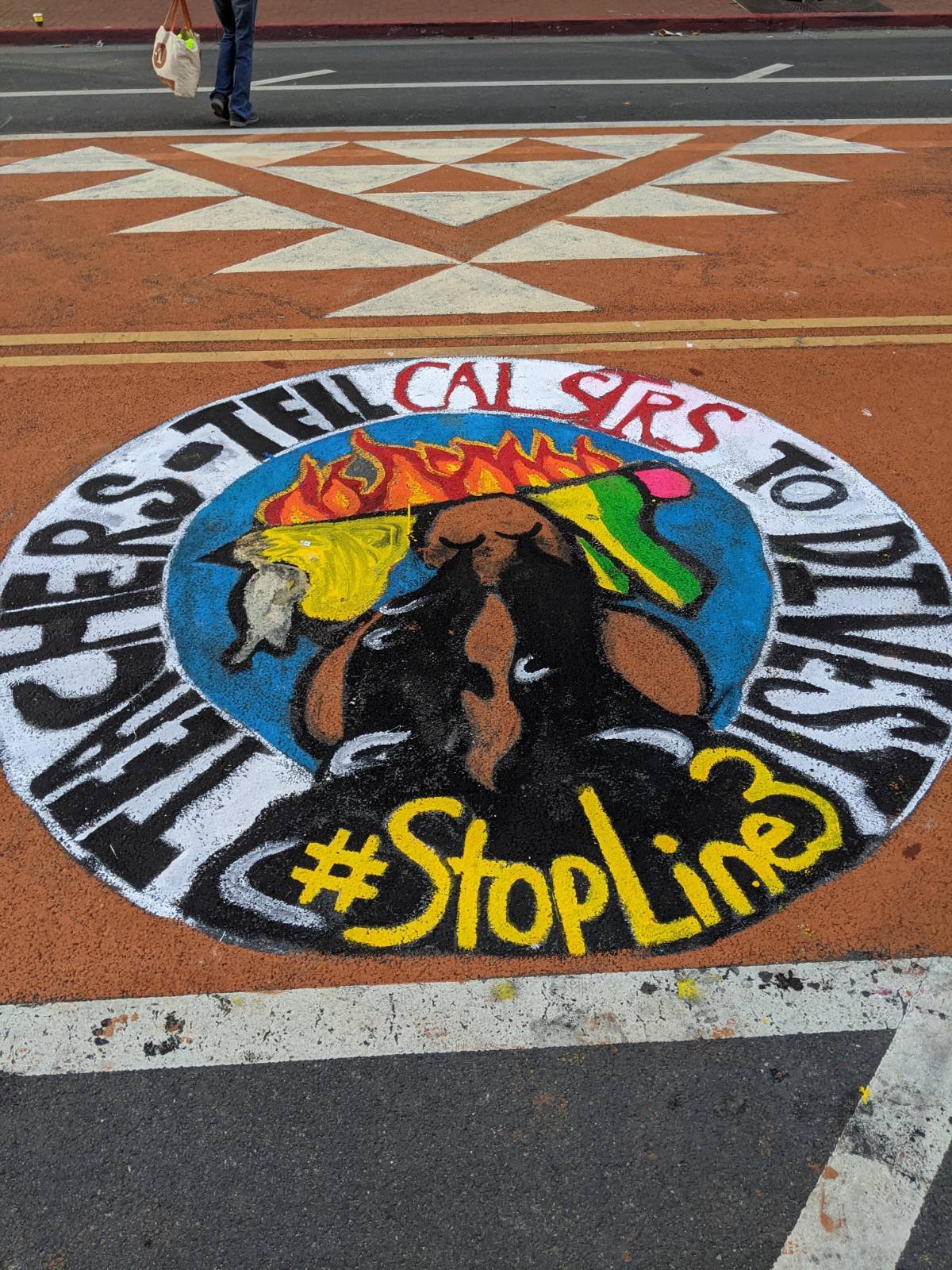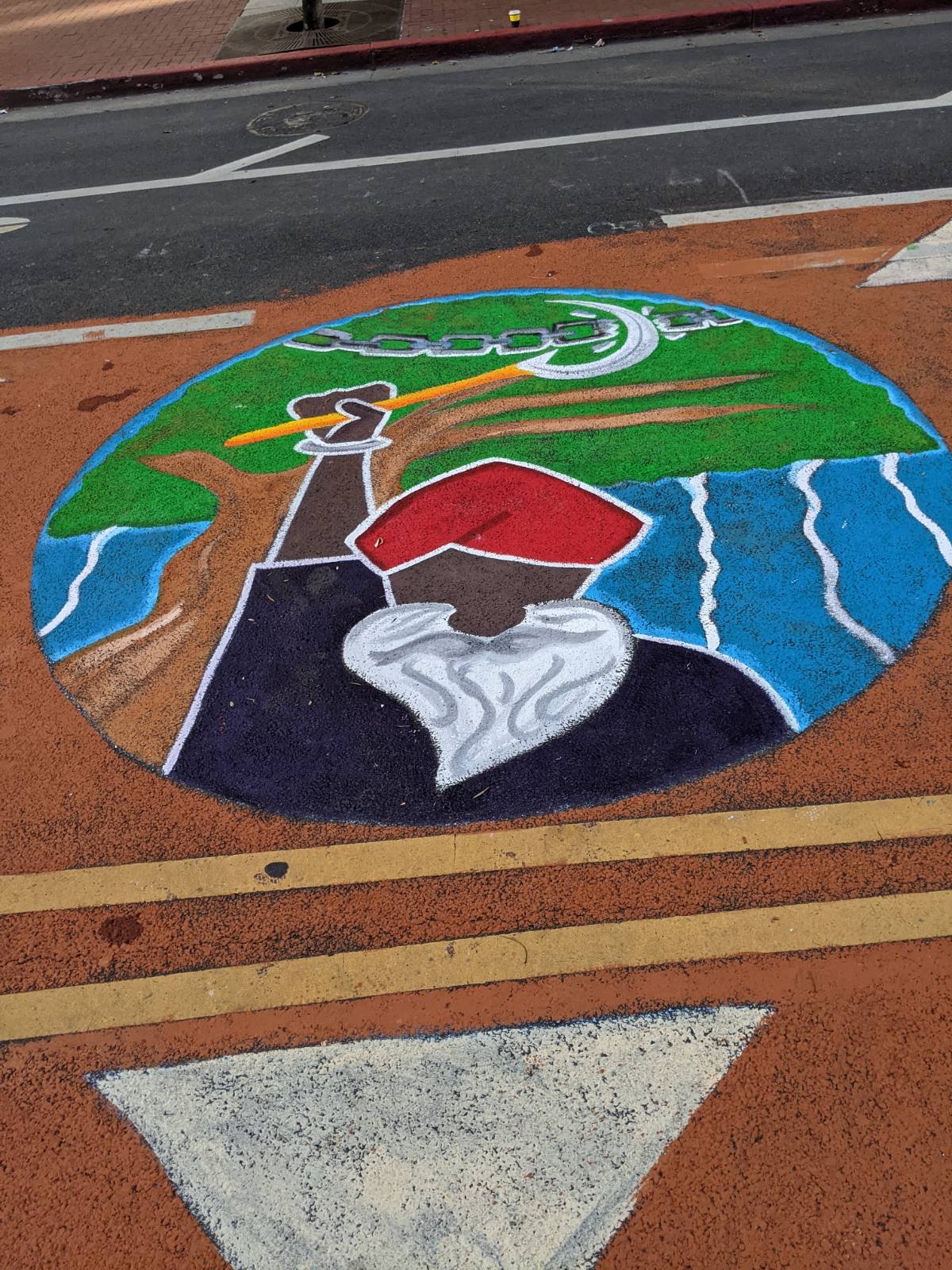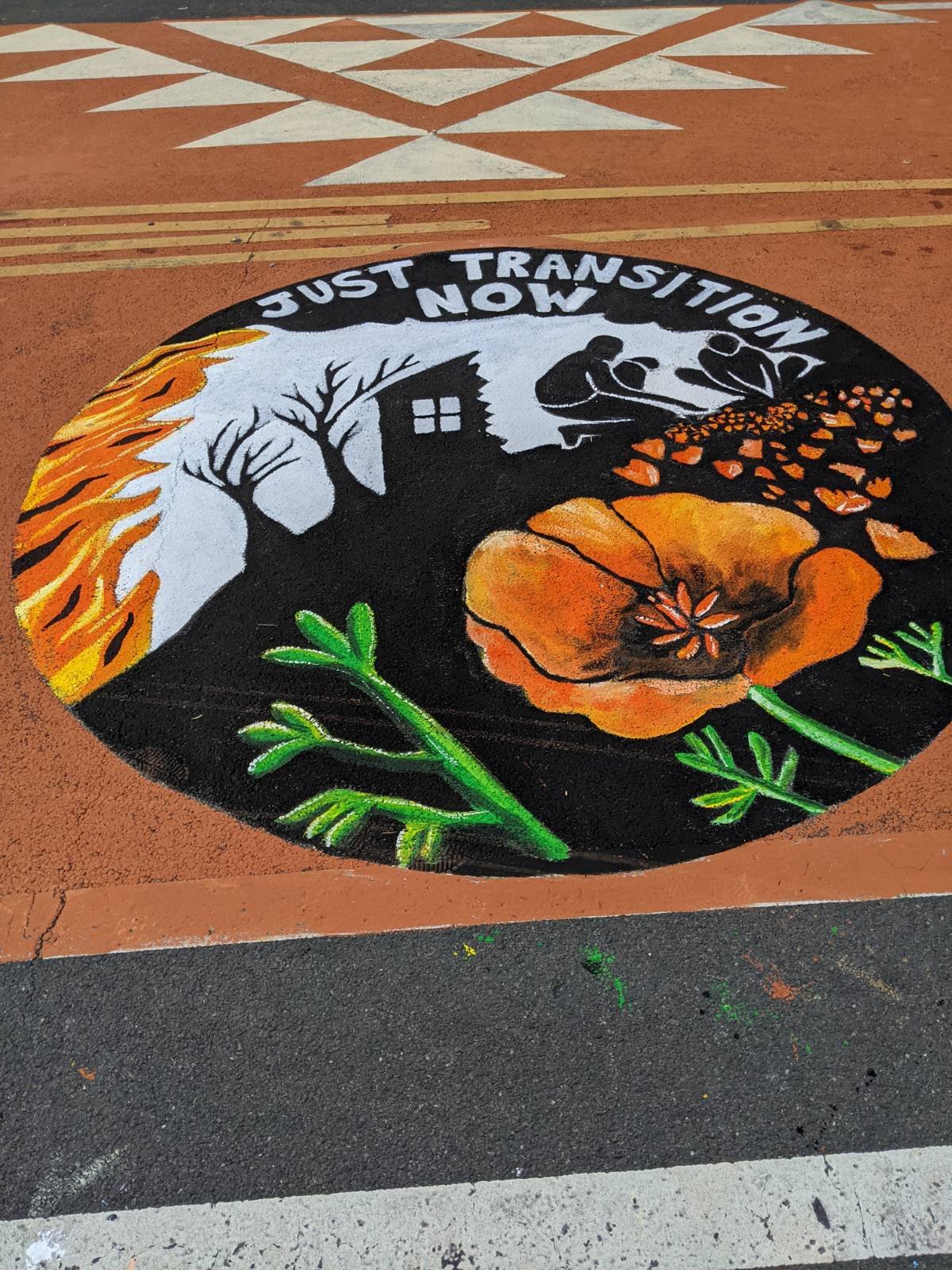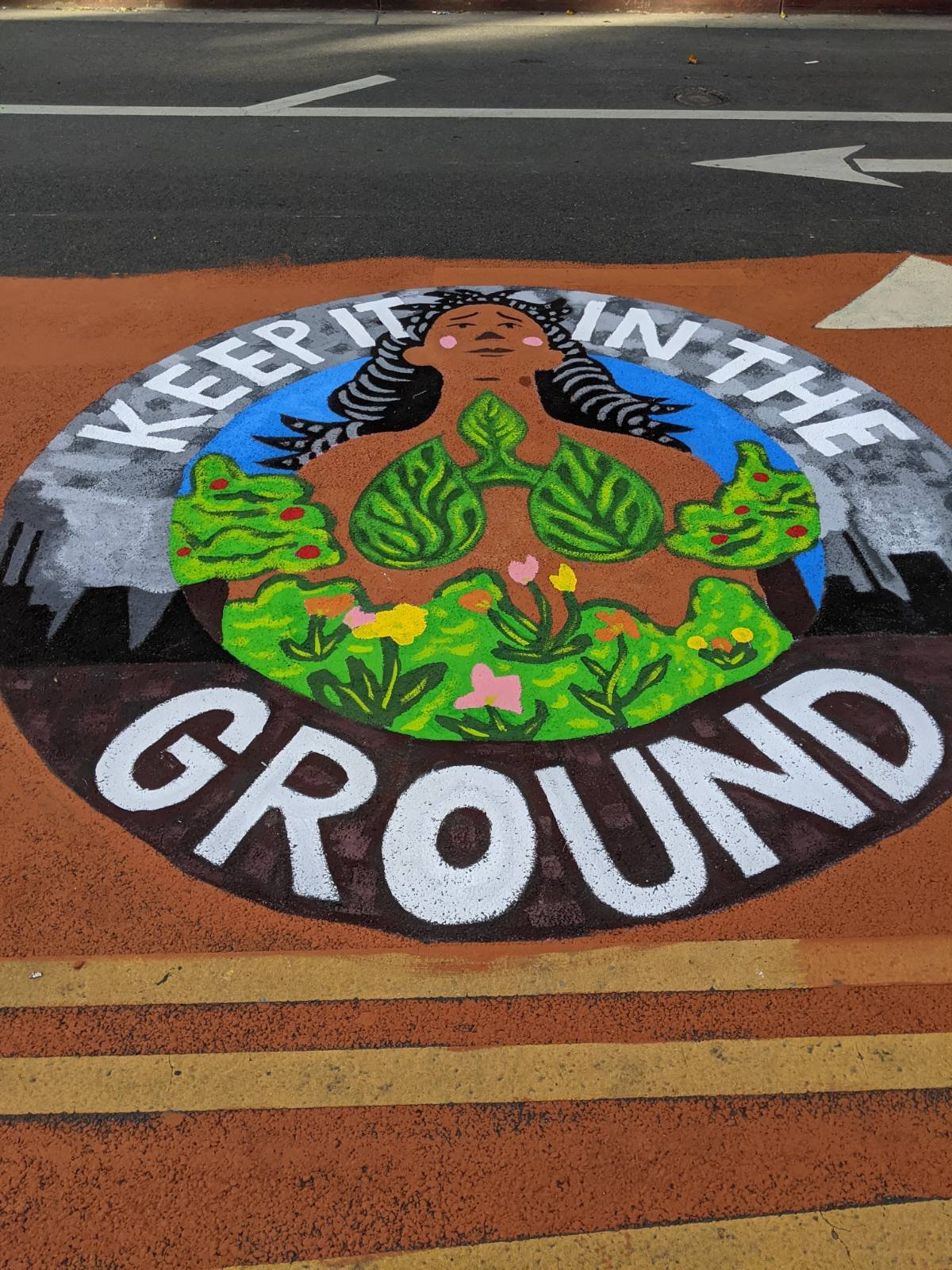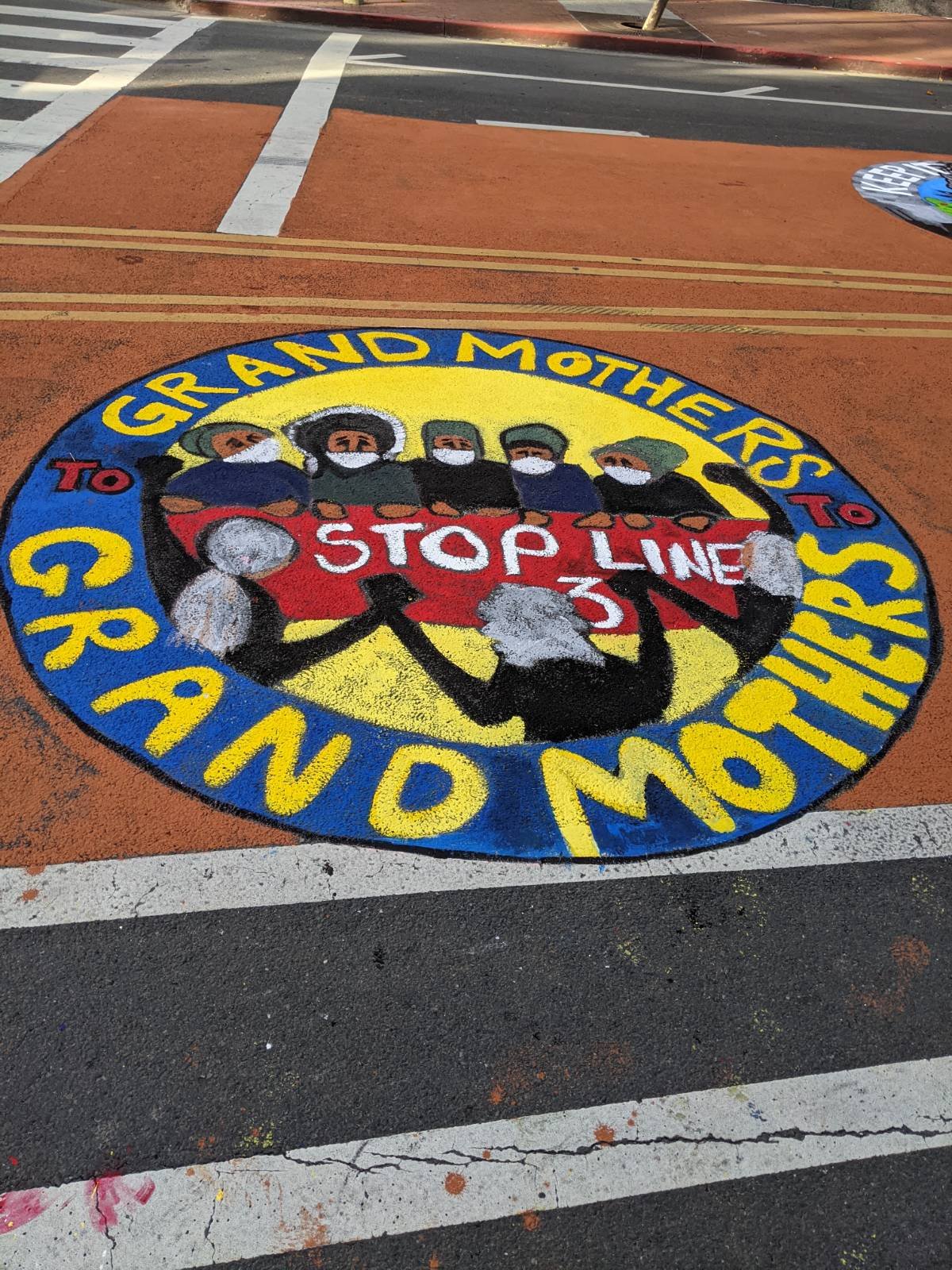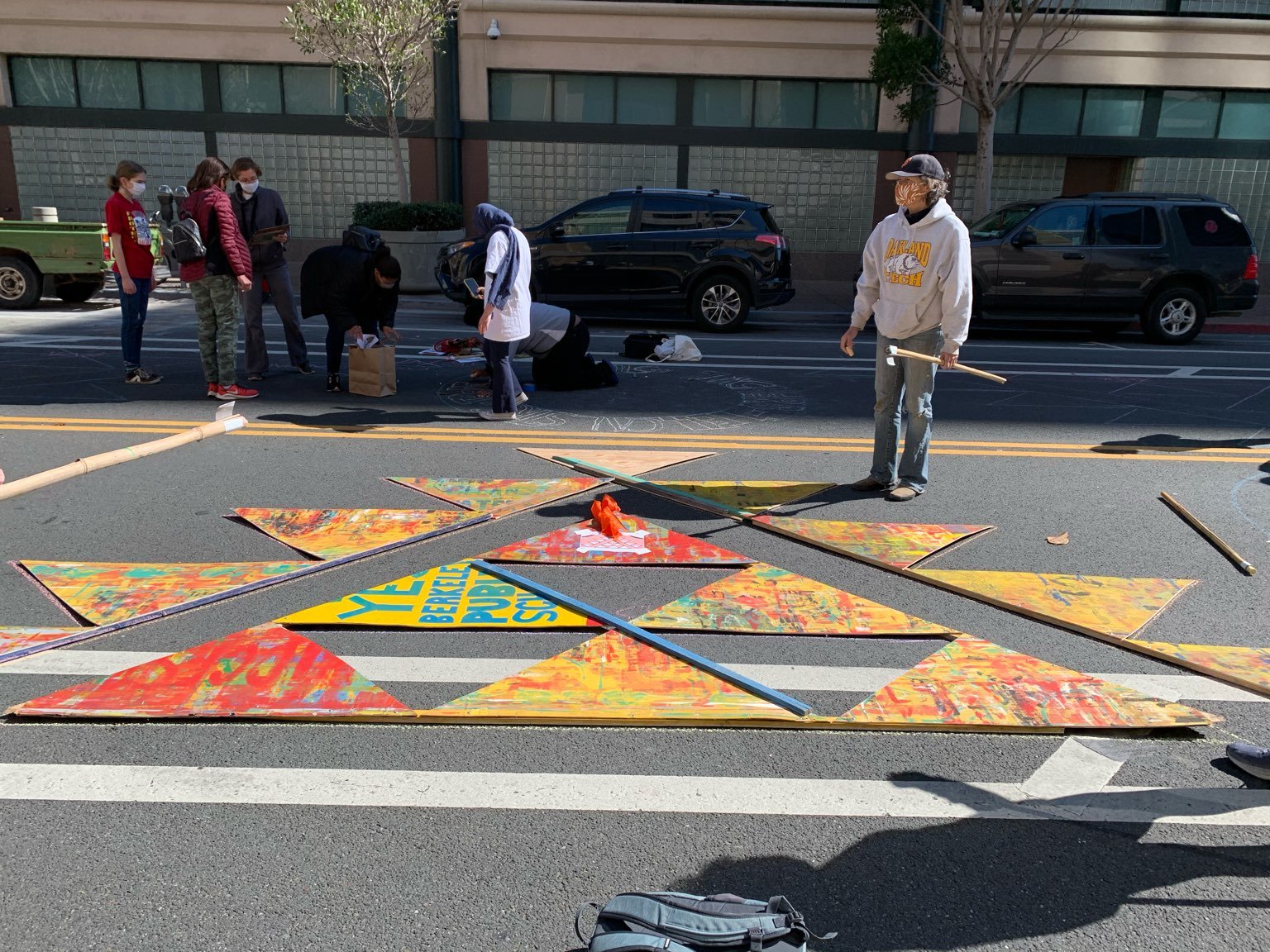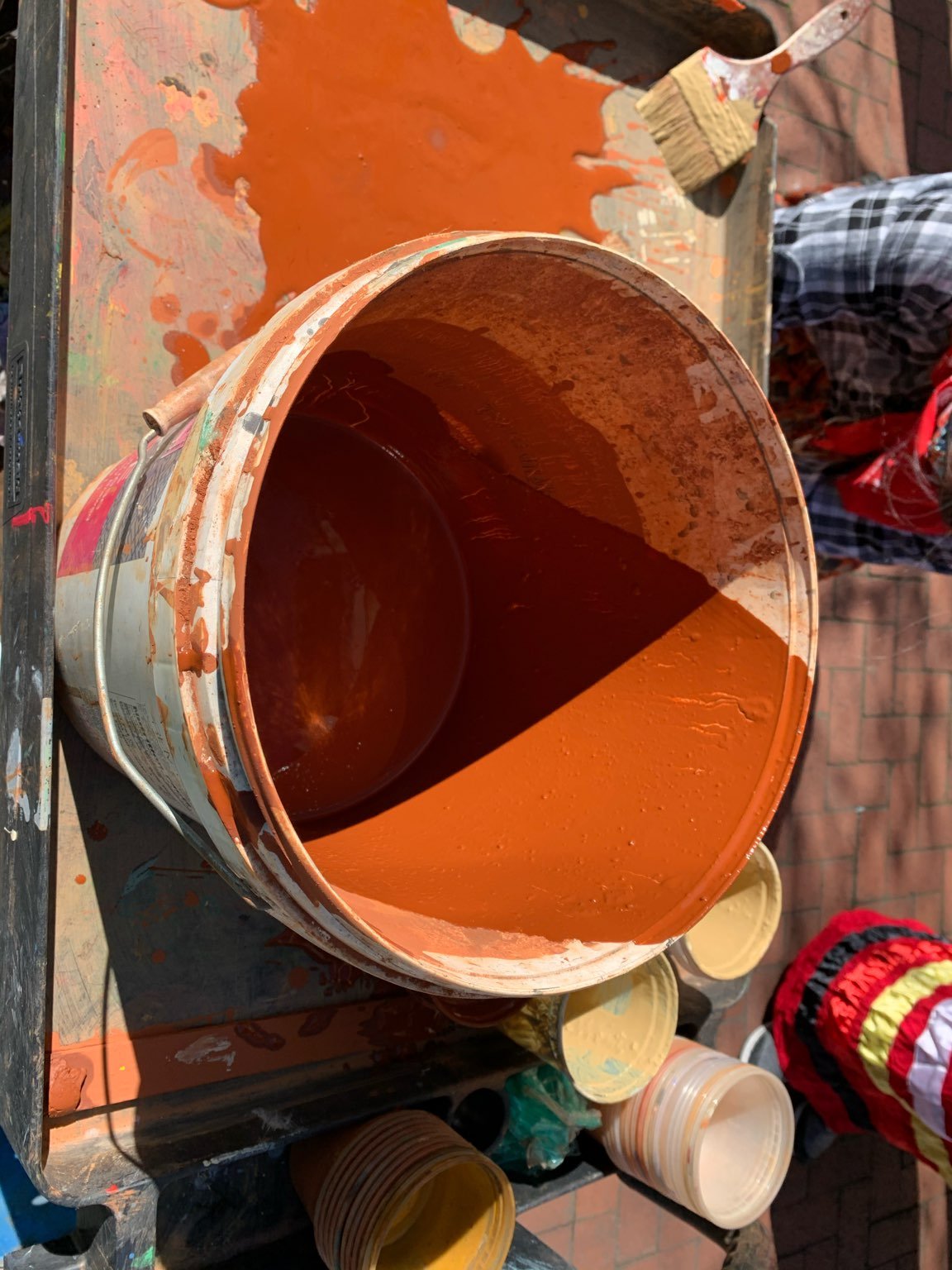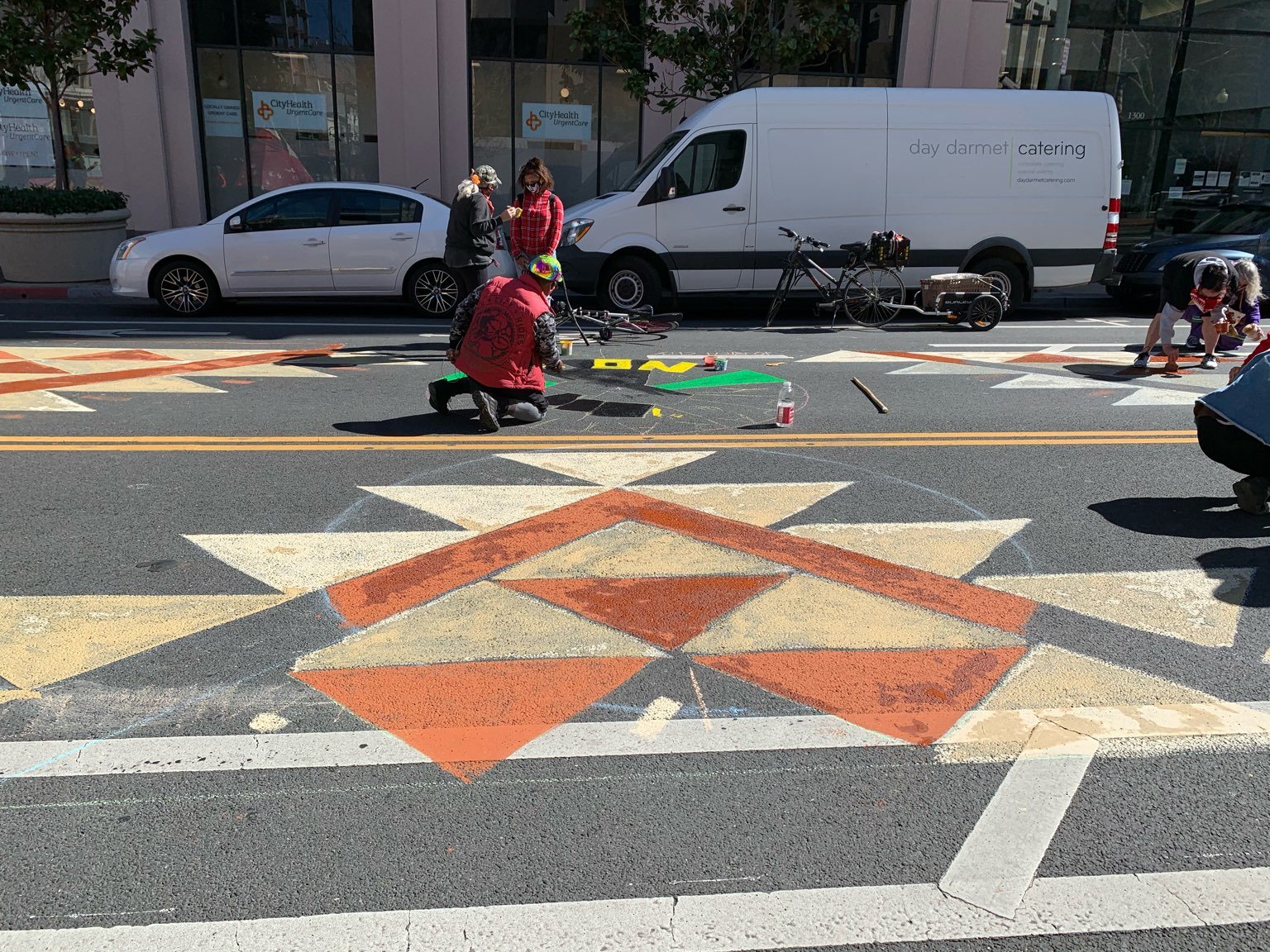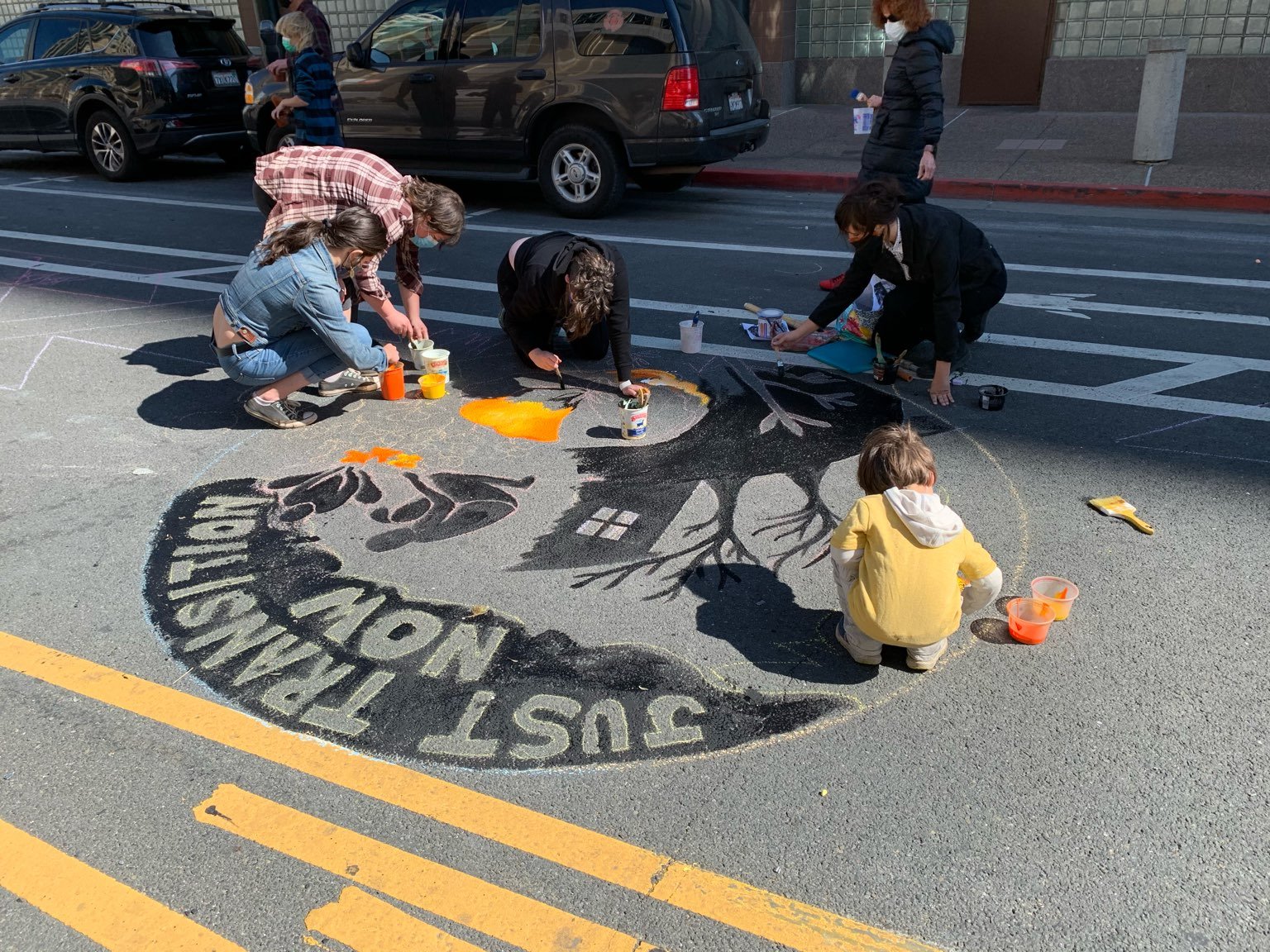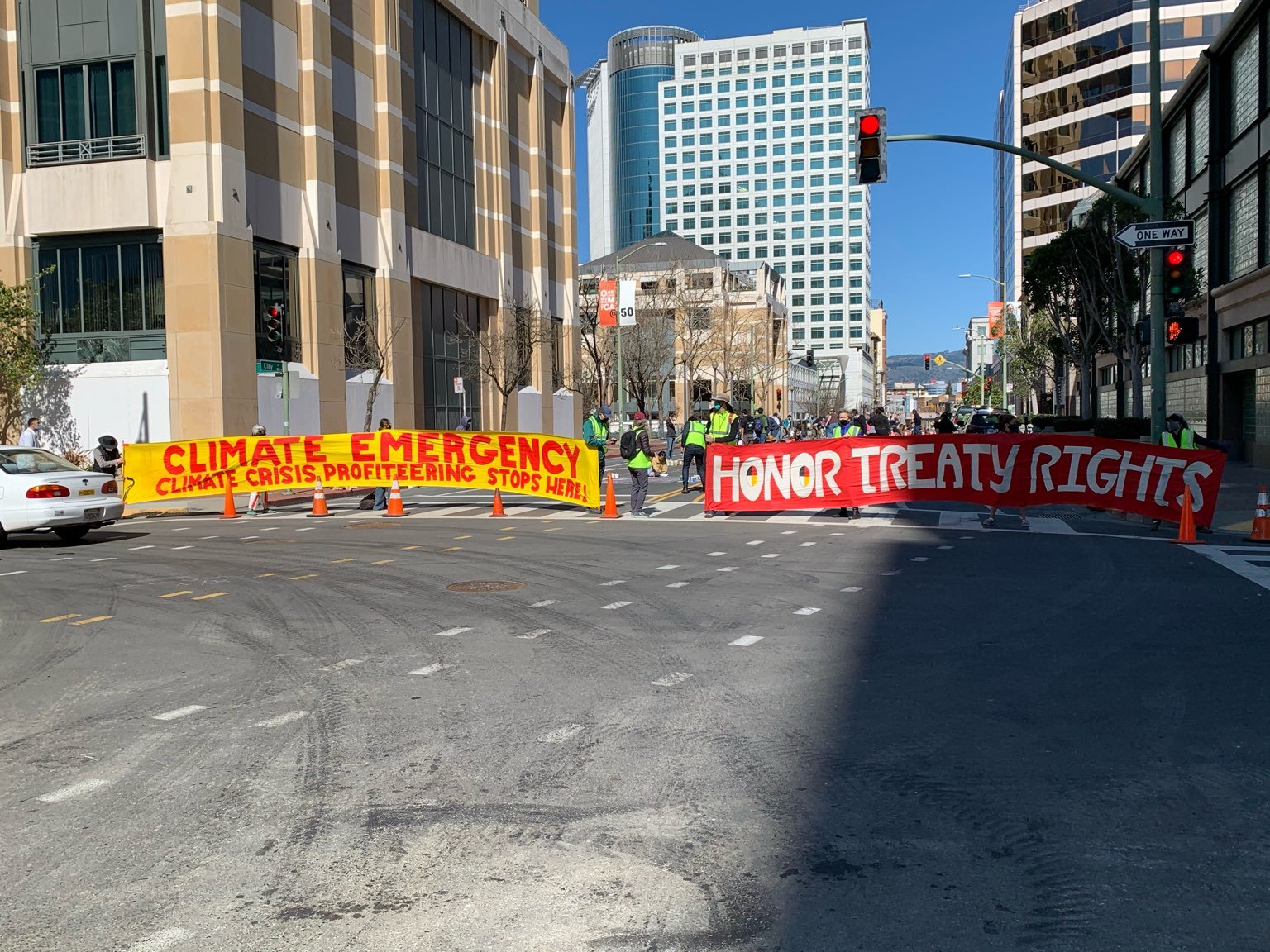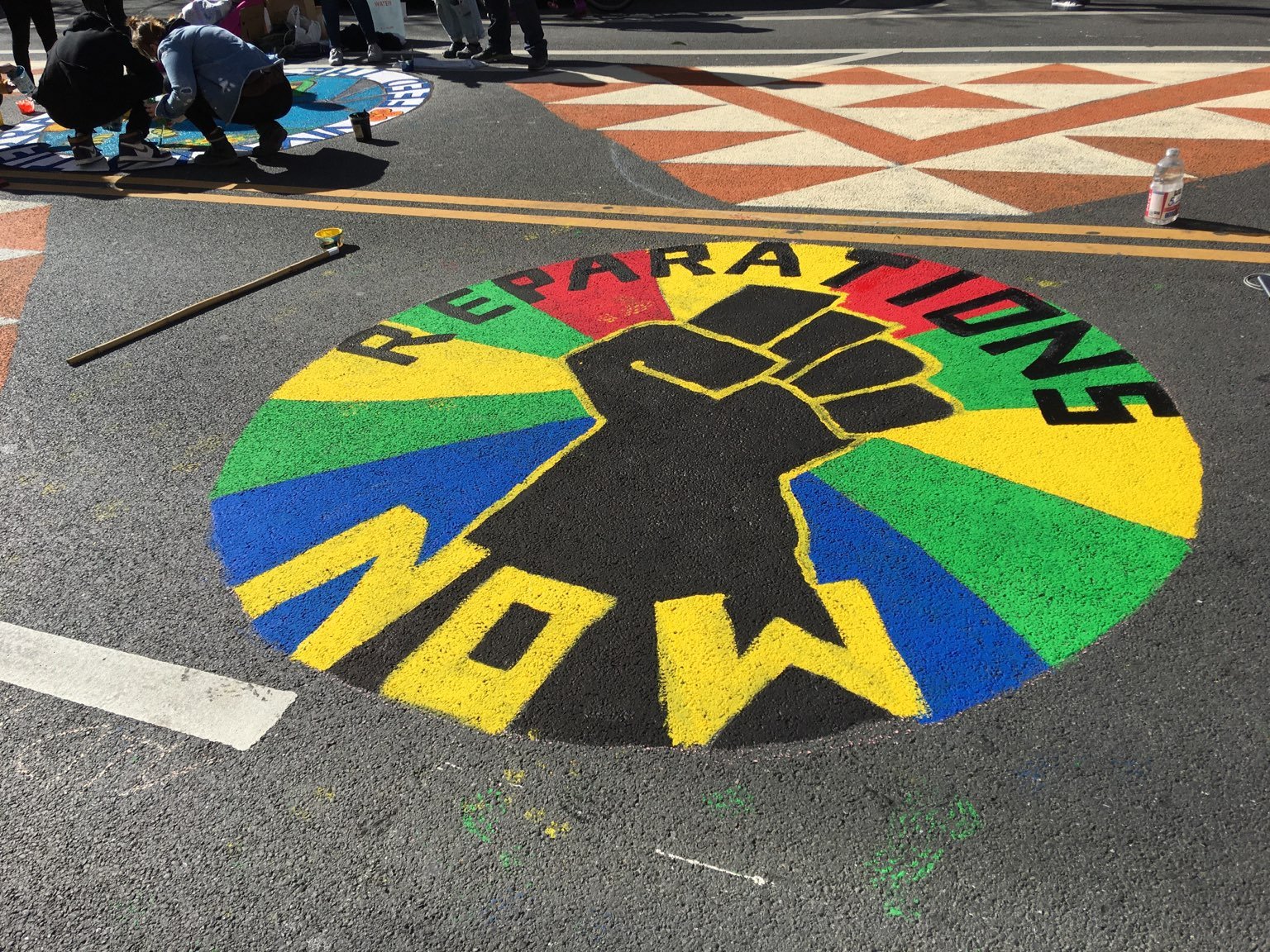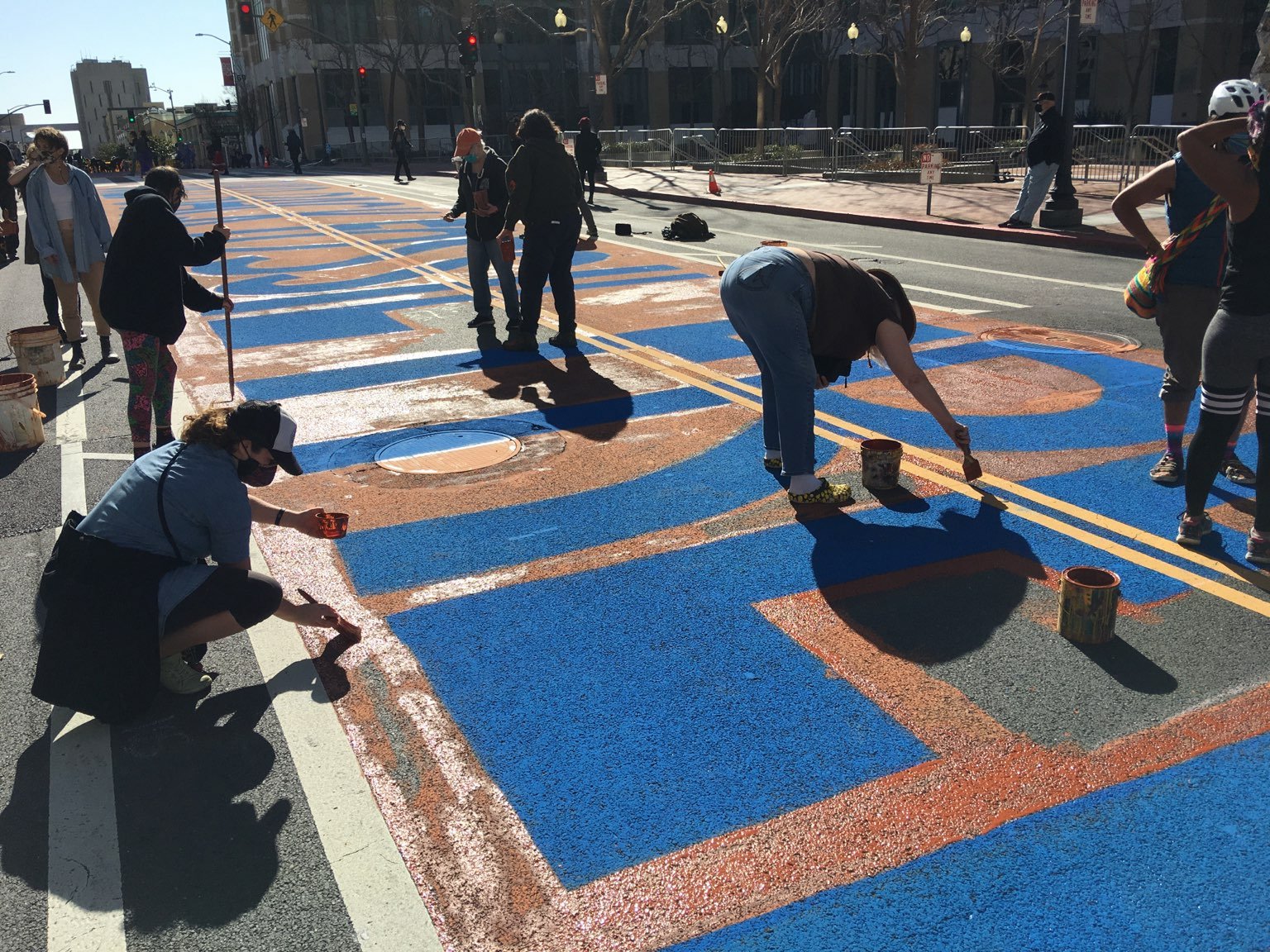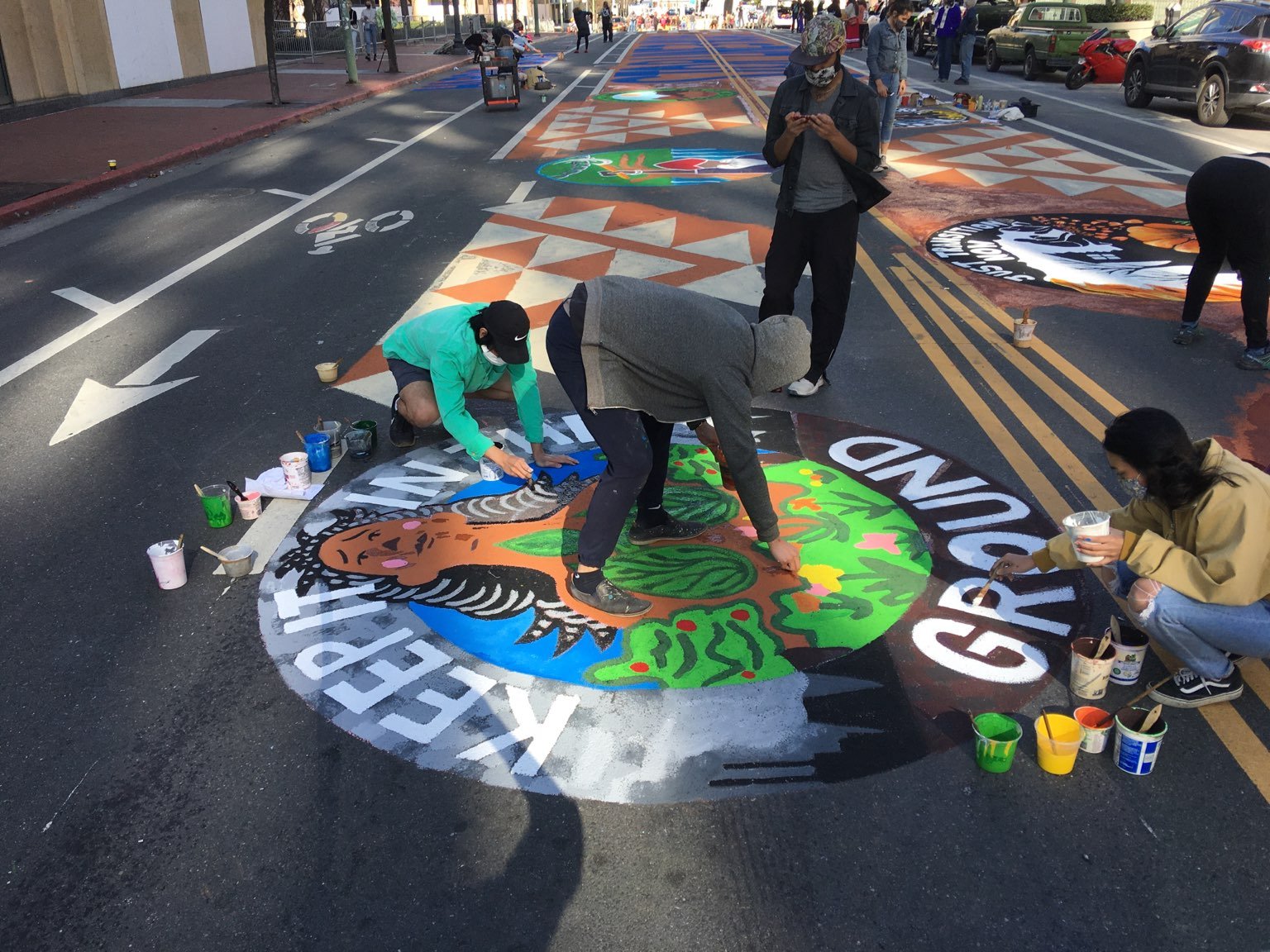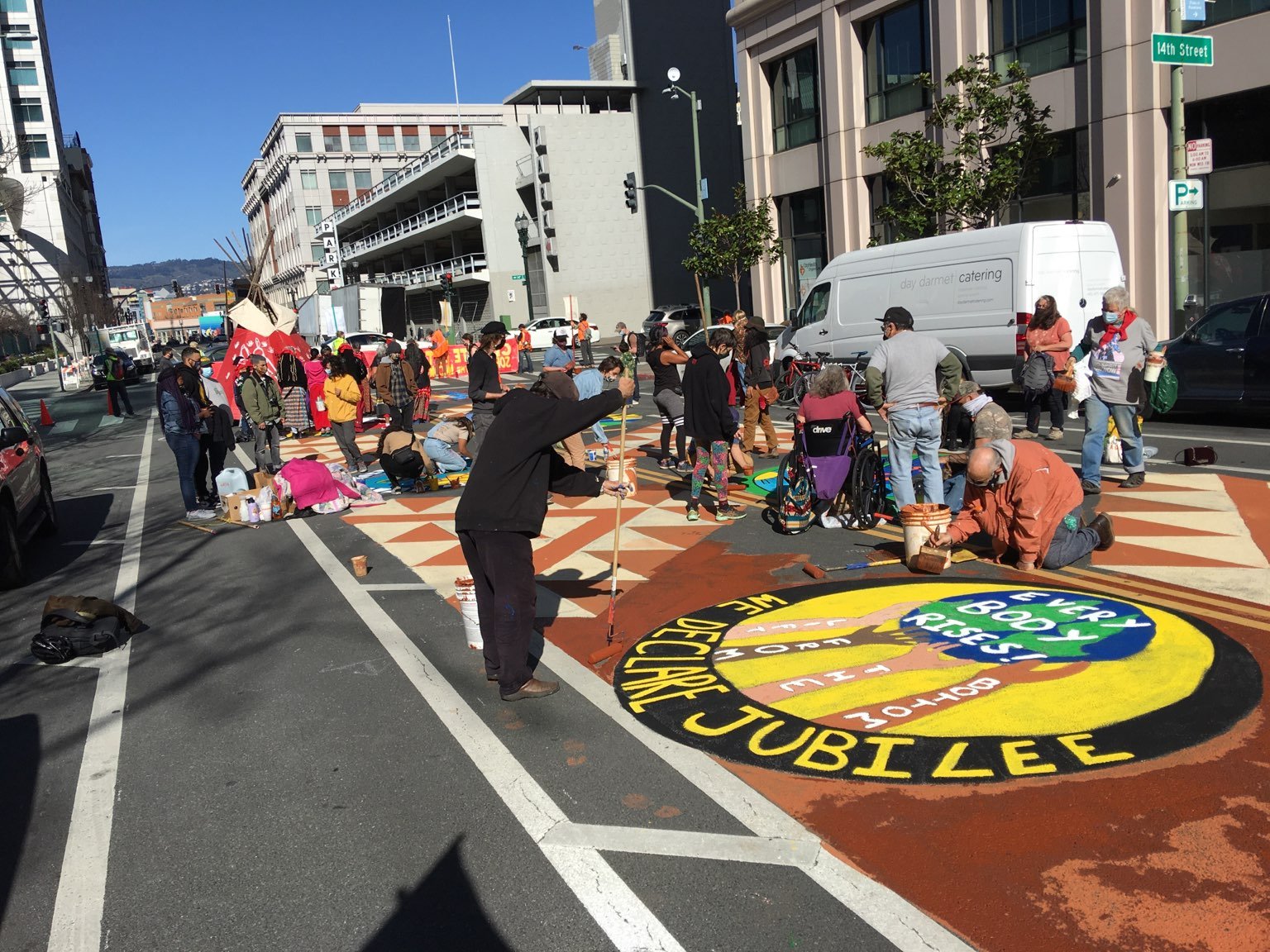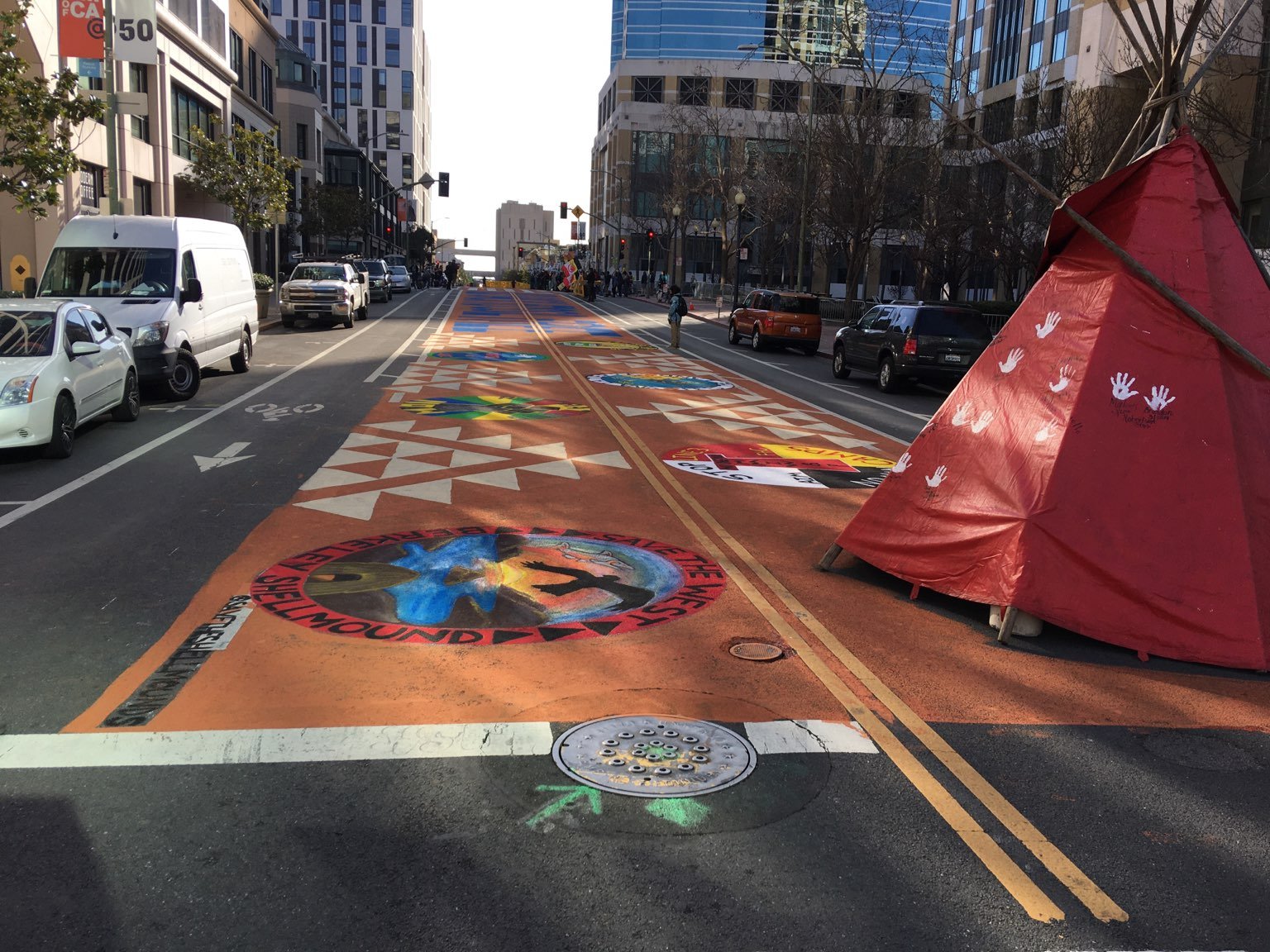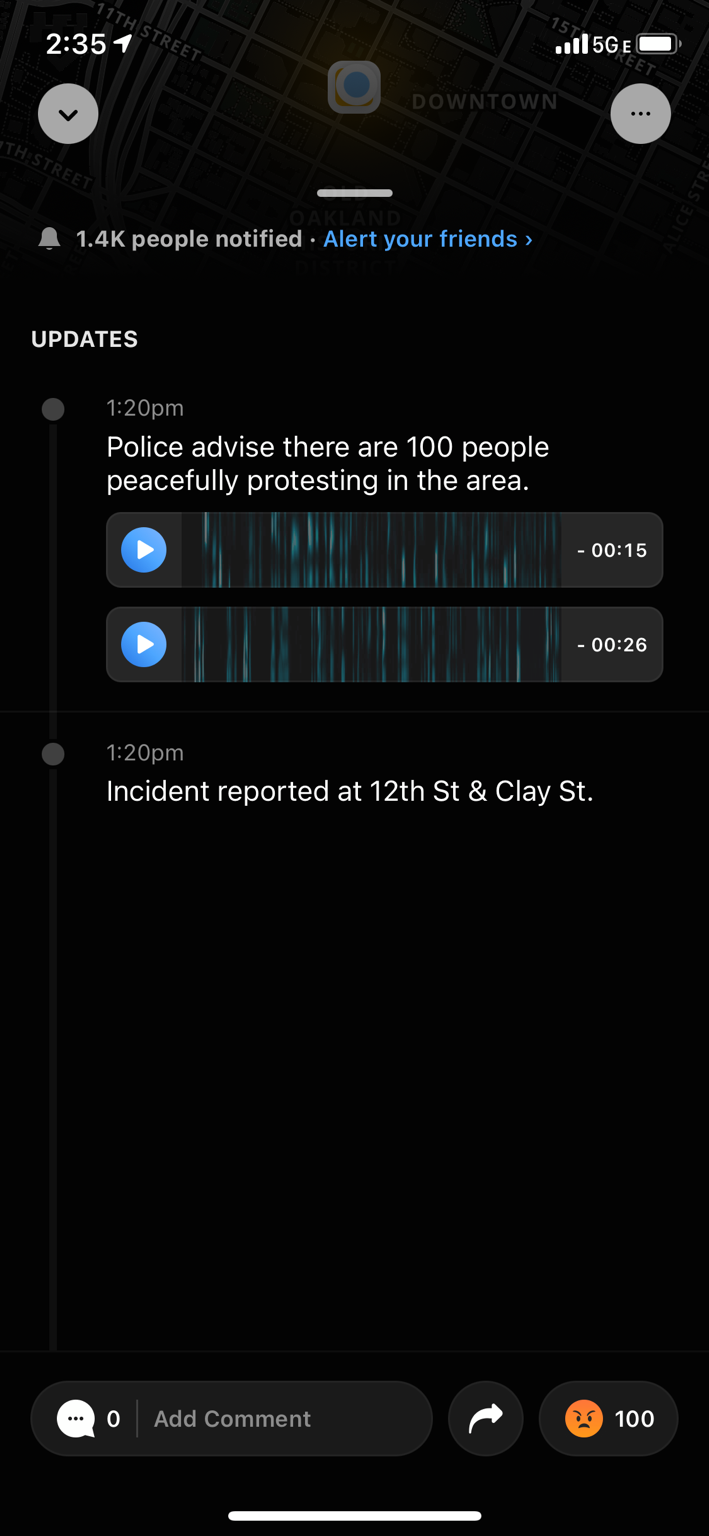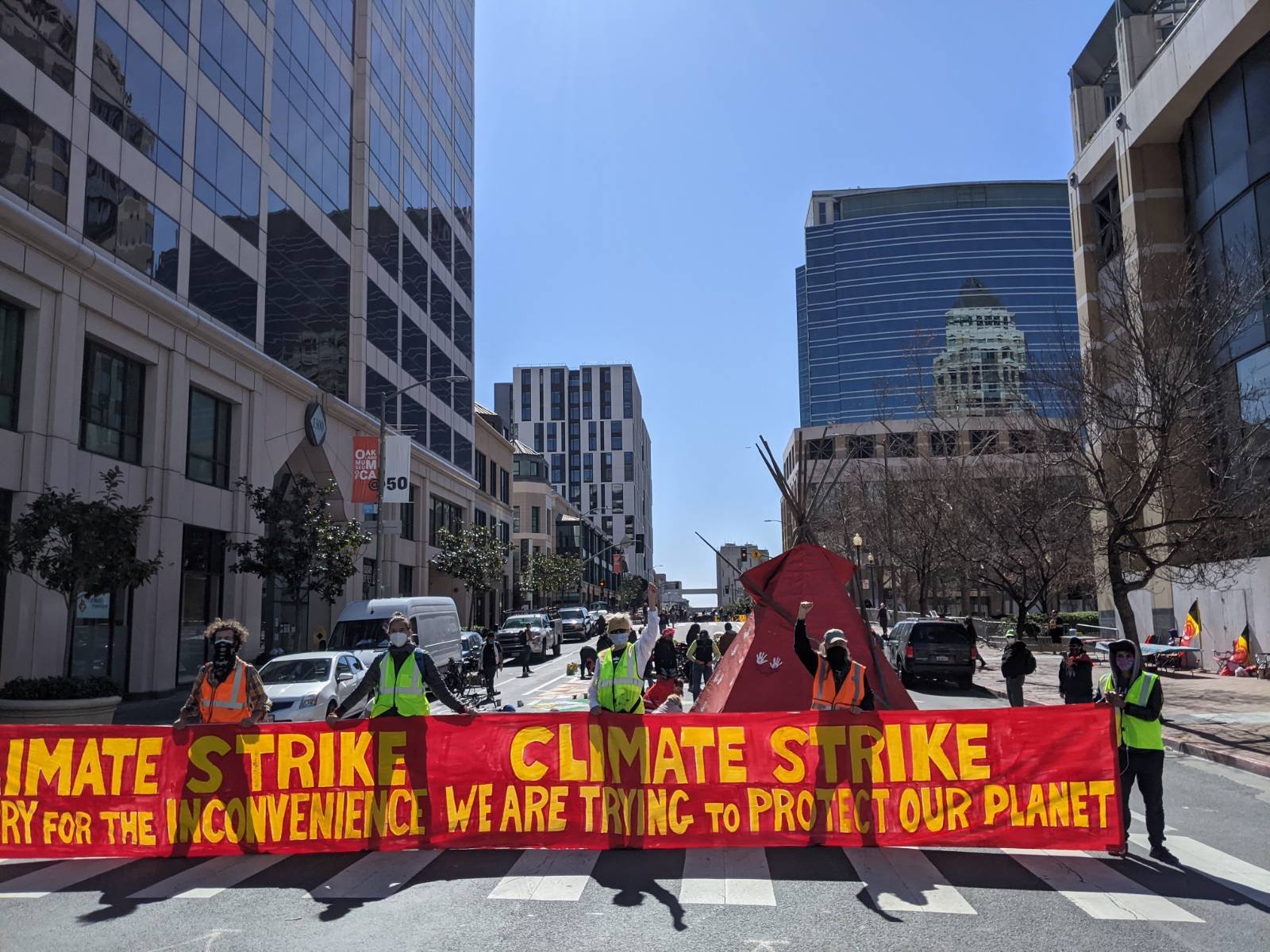 Photo credits: Kelly Johnson, Jade N, Sandra, Greg S, Jim L. Drone photographs: Lewis Bernier