Respect Indigenous Leaders, End Pipeline Finance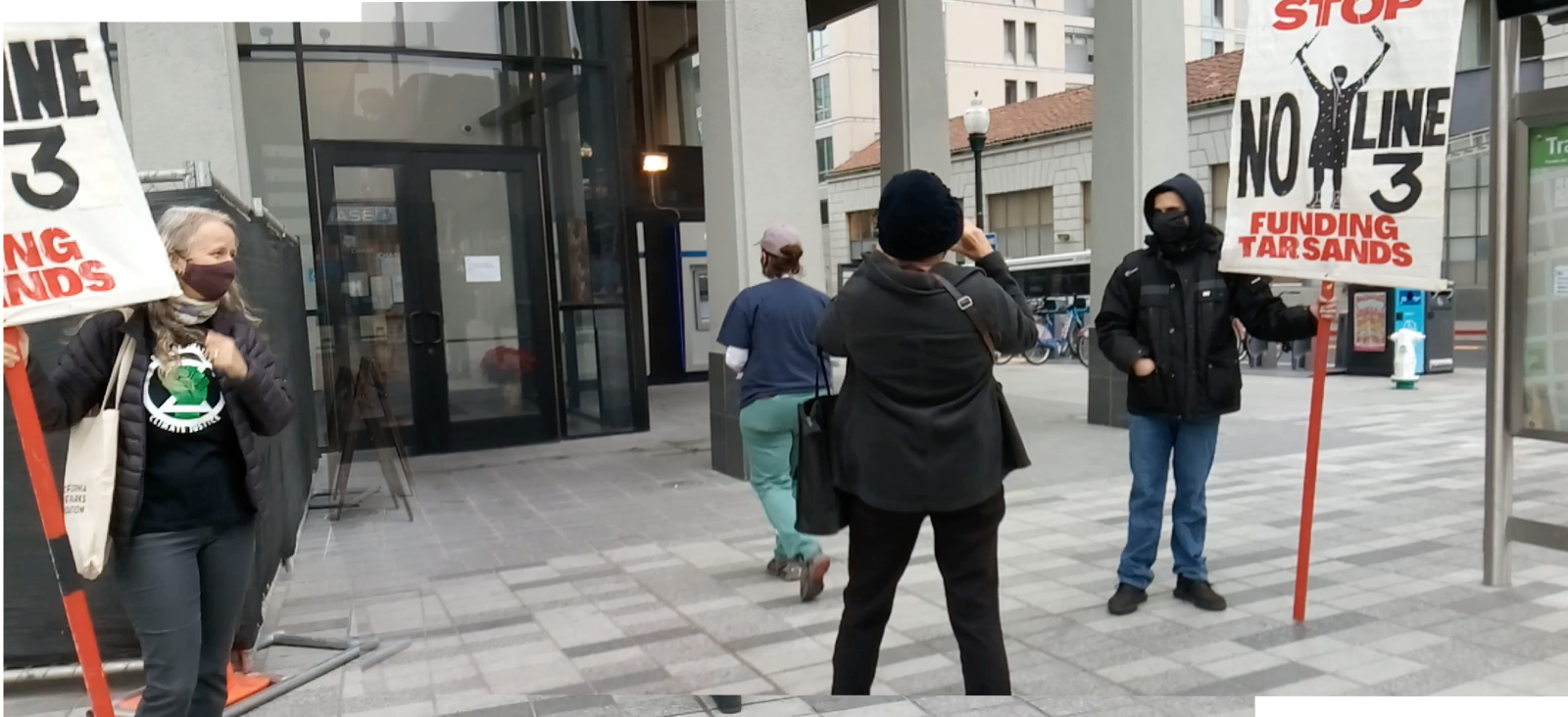 Over forty Indigenous women sent a letter to various US financial institutions in October, asking to meet them and address the financial sector's complicity in funding ecologically-damaging, livelihood-destroying extraction projects. These women, and the indigenous groups they represent, were greeted with silence.
To urge a response from these institutions, on Friday Dec 11th, Stop The Money Pipeline campaign activists around the country hand-delivered the very same letter to a large number of local bank branches. Click through for images from XR SF Bay and 1000 Grandmother's actions in Berkeley and San Francisco.
Take Action Now
Check out Stop Line 3, learn about the Giniw Collective, or see this article about the Indigenous Leaders' Letter On Pipelines.
Click on any photo to start the detail gallery…