Stop Funding Tar Sands, A Day of Solidarity with Frontline Communities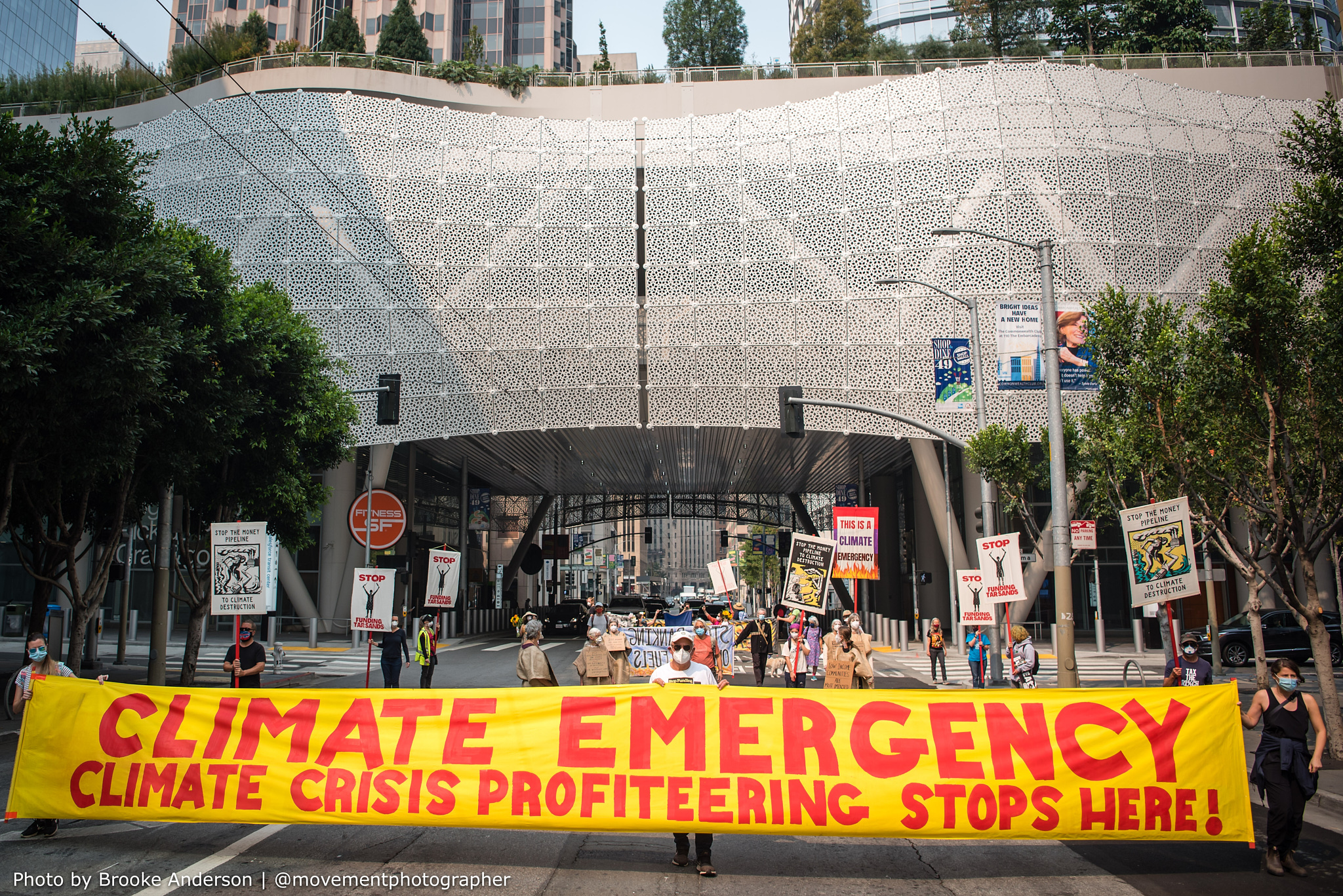 On Friday October 2nd, climate justice activists held a funeral procession in downtown San Francisco, taking the street briefly to hilight our demand that the BlackRock private equity firm stop financing the climate crisis – and defund tar sands oil projects that endanger the health of people and planet alike.
This action was one of many that took place during a nation-wide day of action urging BlackRock, Liberty Mutual, and Chase to #StopTheMoneyPipeline to financing climate destruction. Read more in the press release from Stop The Money Pipeline.
Thanks to 1000 Grandmothers, CodePink Golden Gate Chapter, Silicon Valley Climate Action Now!, 350 Bay Area, Rainforest Action Network, Diablo Rising Tide, David Solnit, and rebels from Extinction Rebellion San Francisco Bay Area who hit the streets under a surreal haze of wildfire smoke. We had a street crew handing out educational fliers to stunned drivers passing by the spectacle of huge banners and ghostly penitents diverting traffic from around the BlackRock office.
If you'd like to learn more about how you can help stop extraction projects, please visit this page for more resources.
Photo Credits: Brooke Anderson / Kelly Johnson
Click on any photo to start the detail gallery…