IN PROGRESS: Mural In Clarion Alley, Mission District SF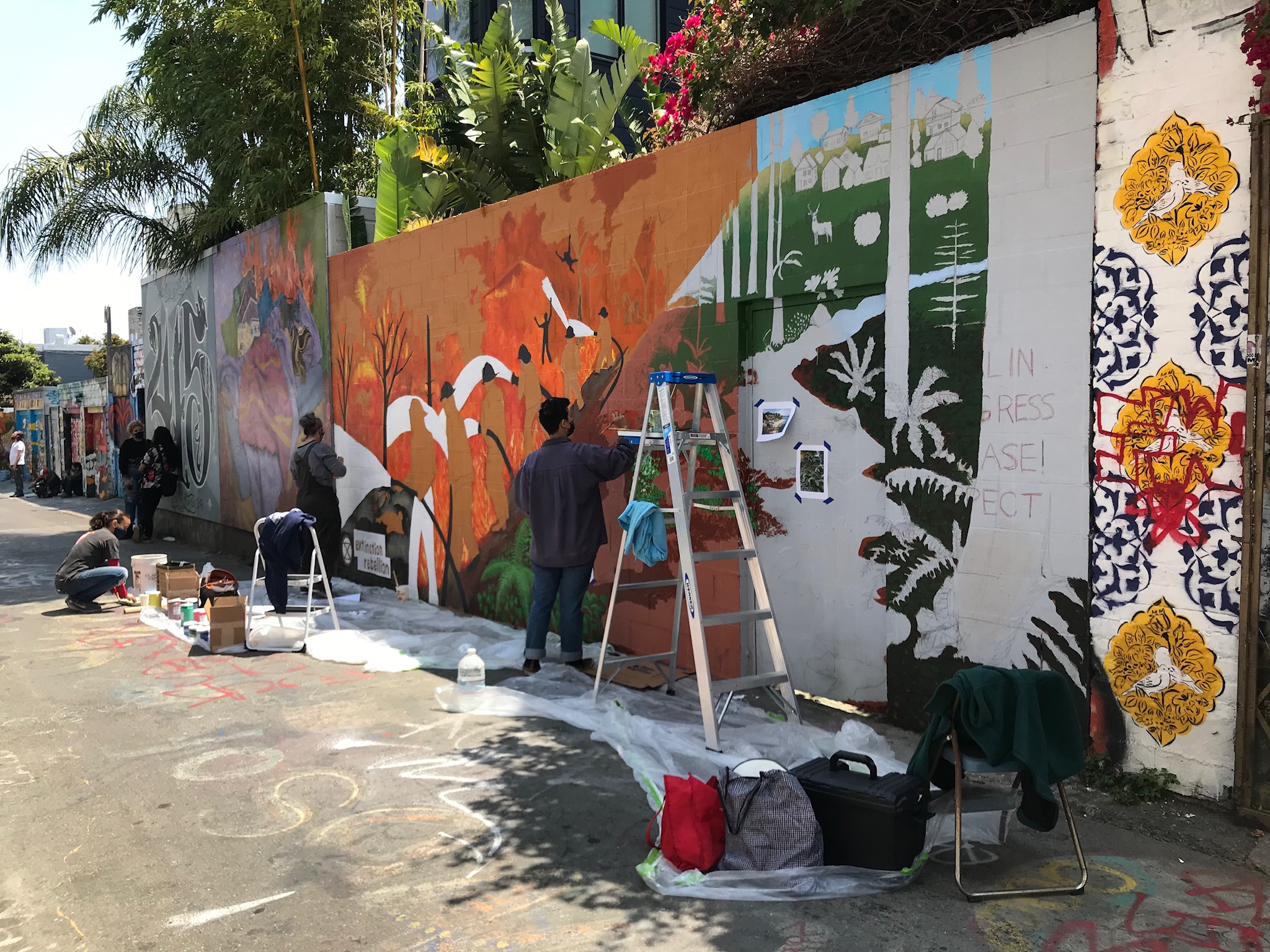 Through the pandemic, through the wildfires, through the smoke, and luckily no murder hornets – members of Extinction Rebellion San Francisco Bay Area's Art Working Group have been making a beautiful mural appear in the Mission District's historic Clarion Alley as part of the Clarion Alley Mural Project (or CAMP). Click through for the progress gallery.
Click on any photo to start the detail gallery…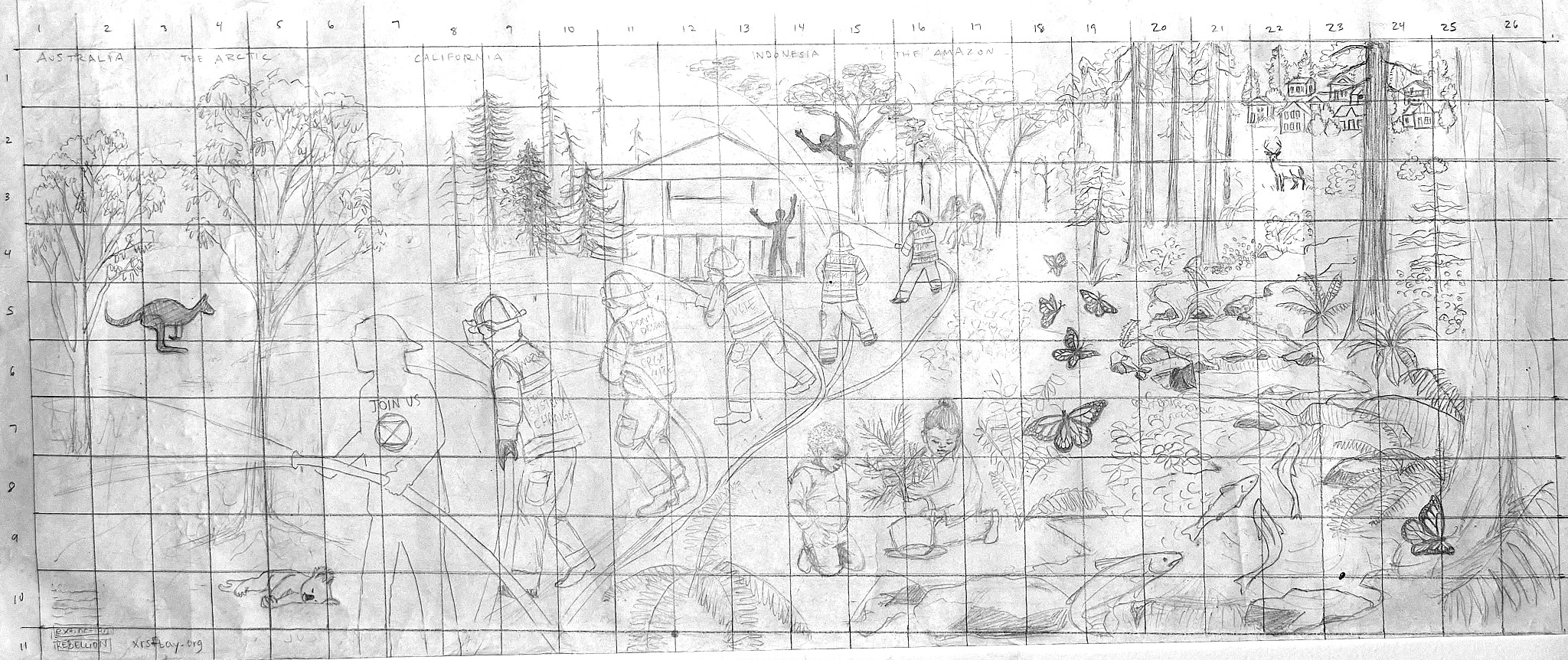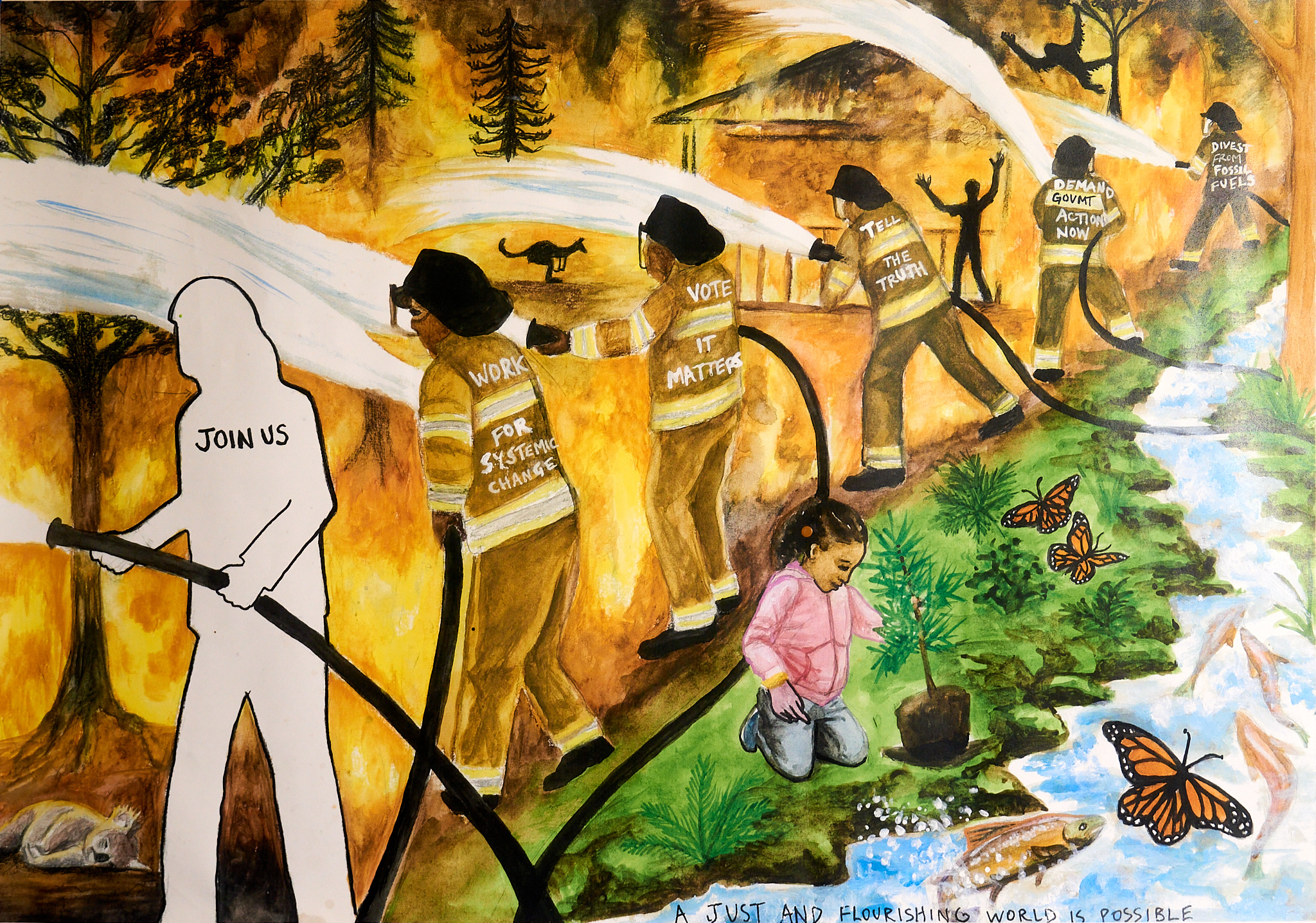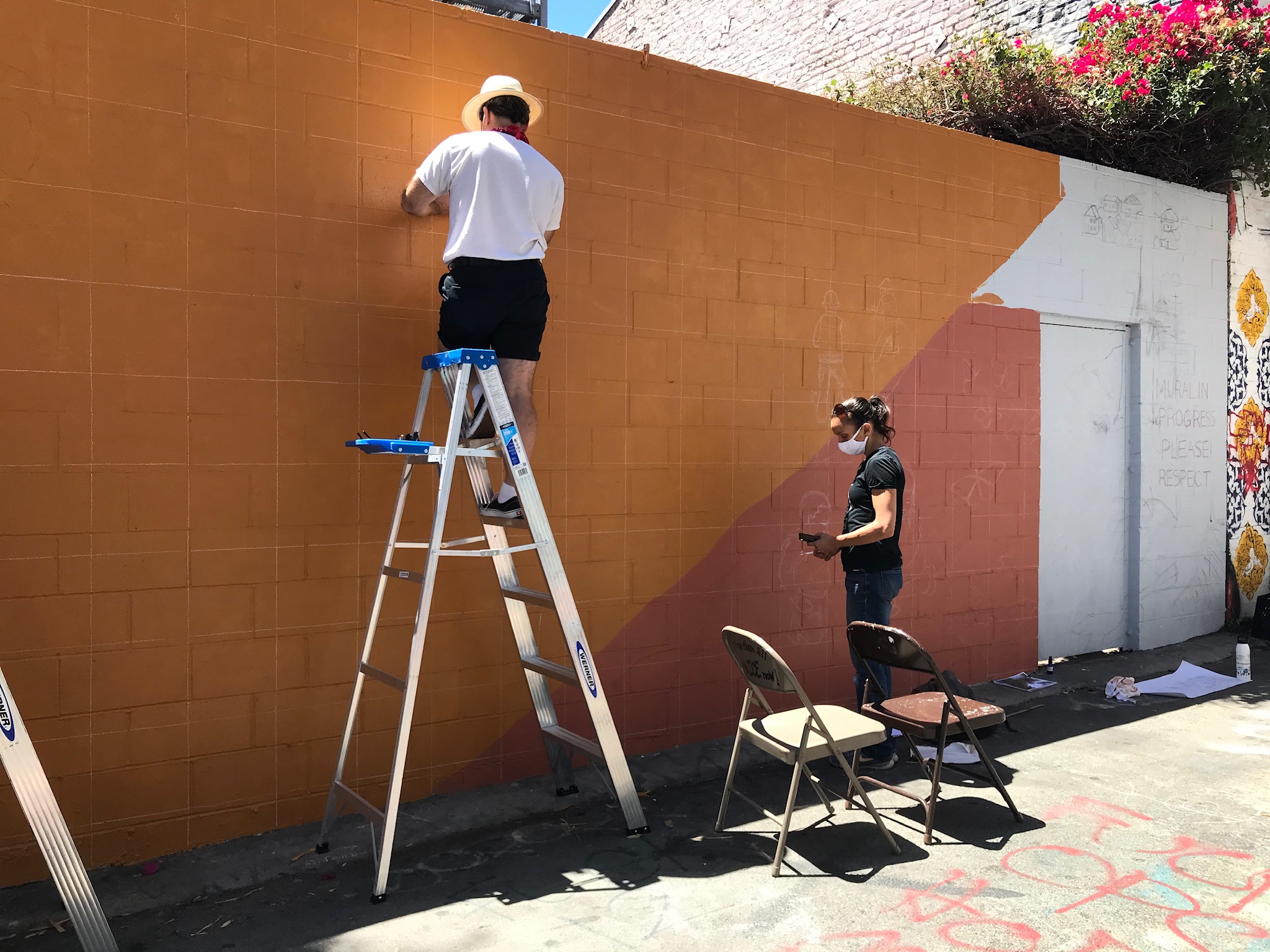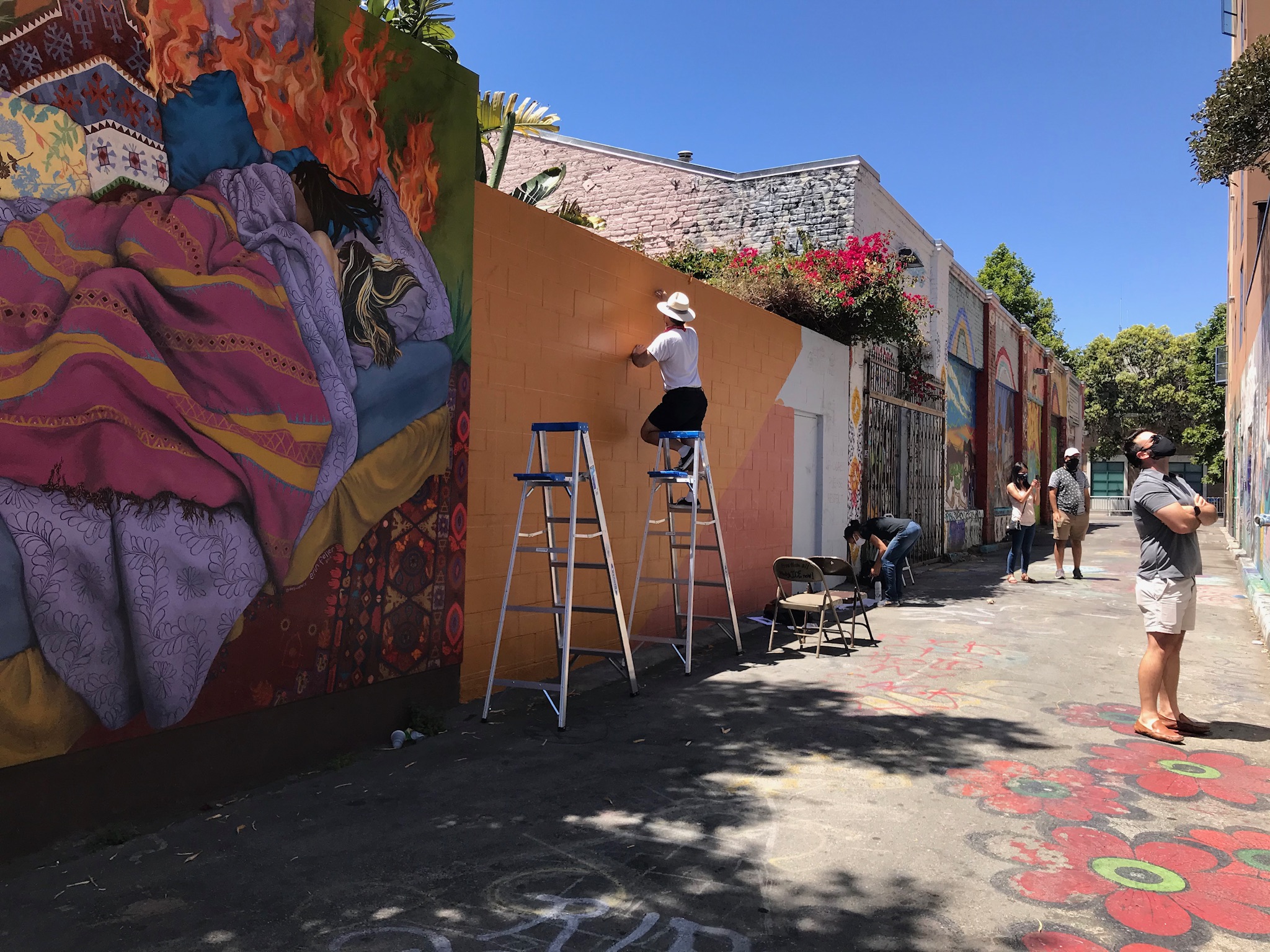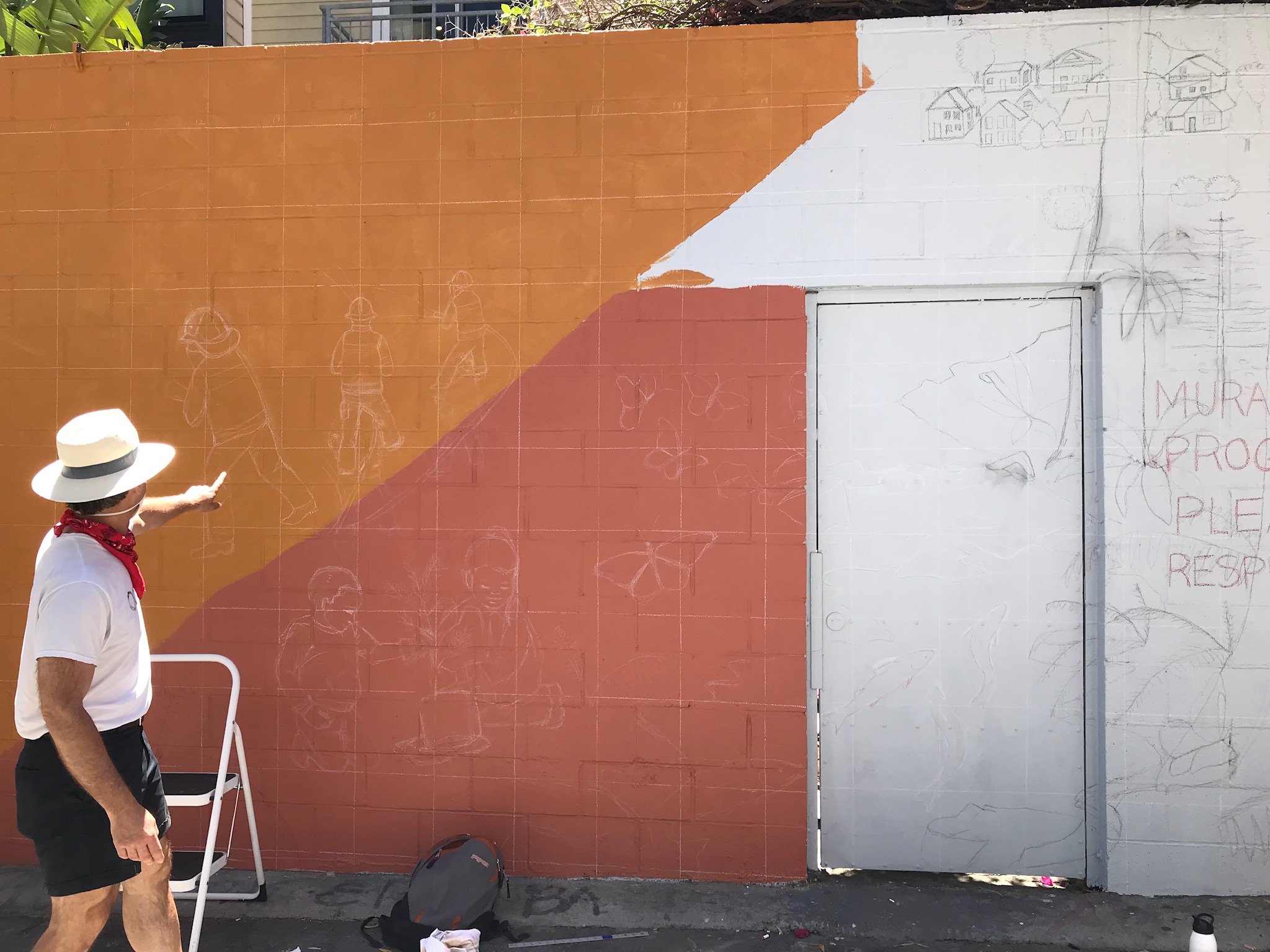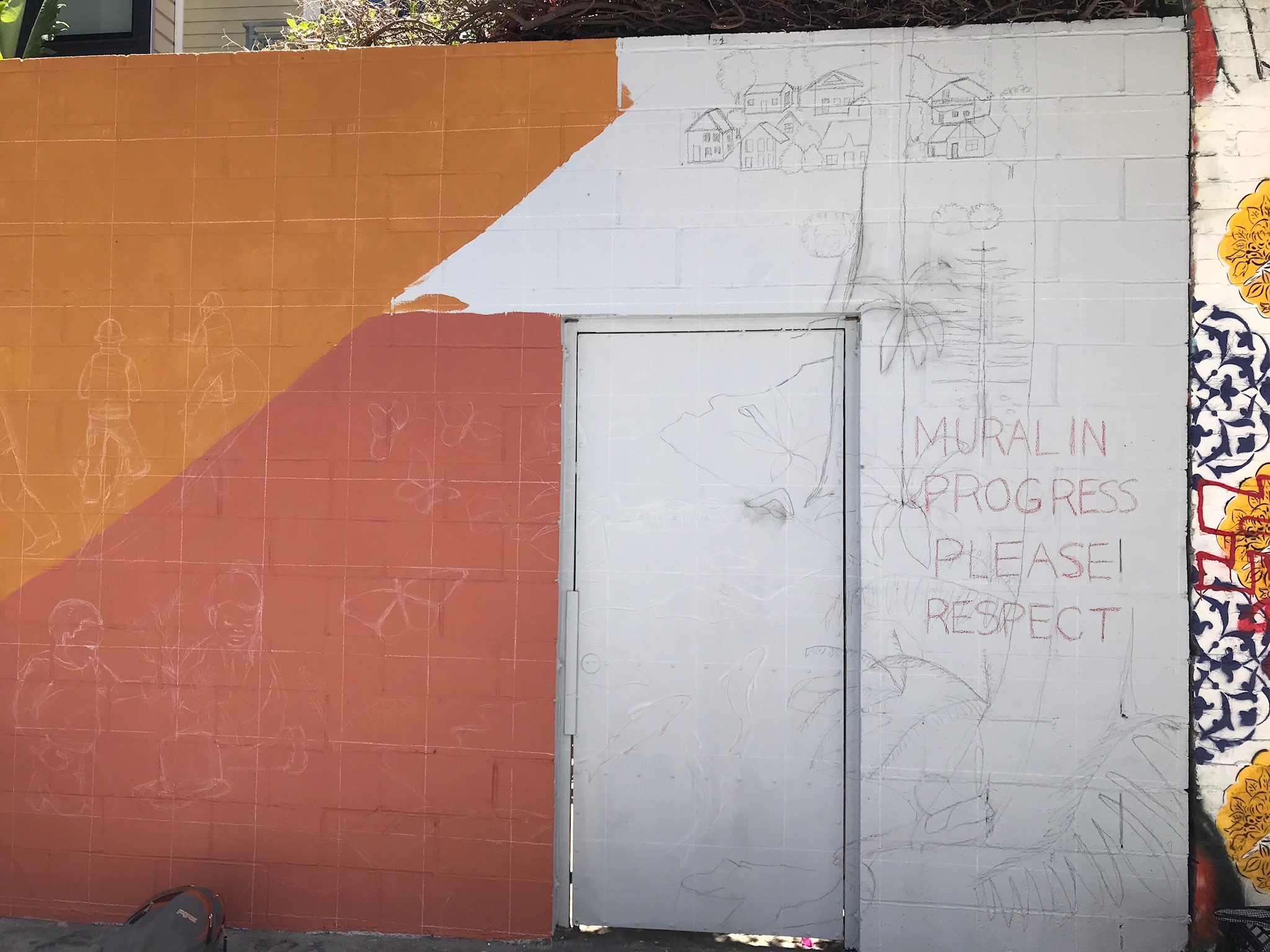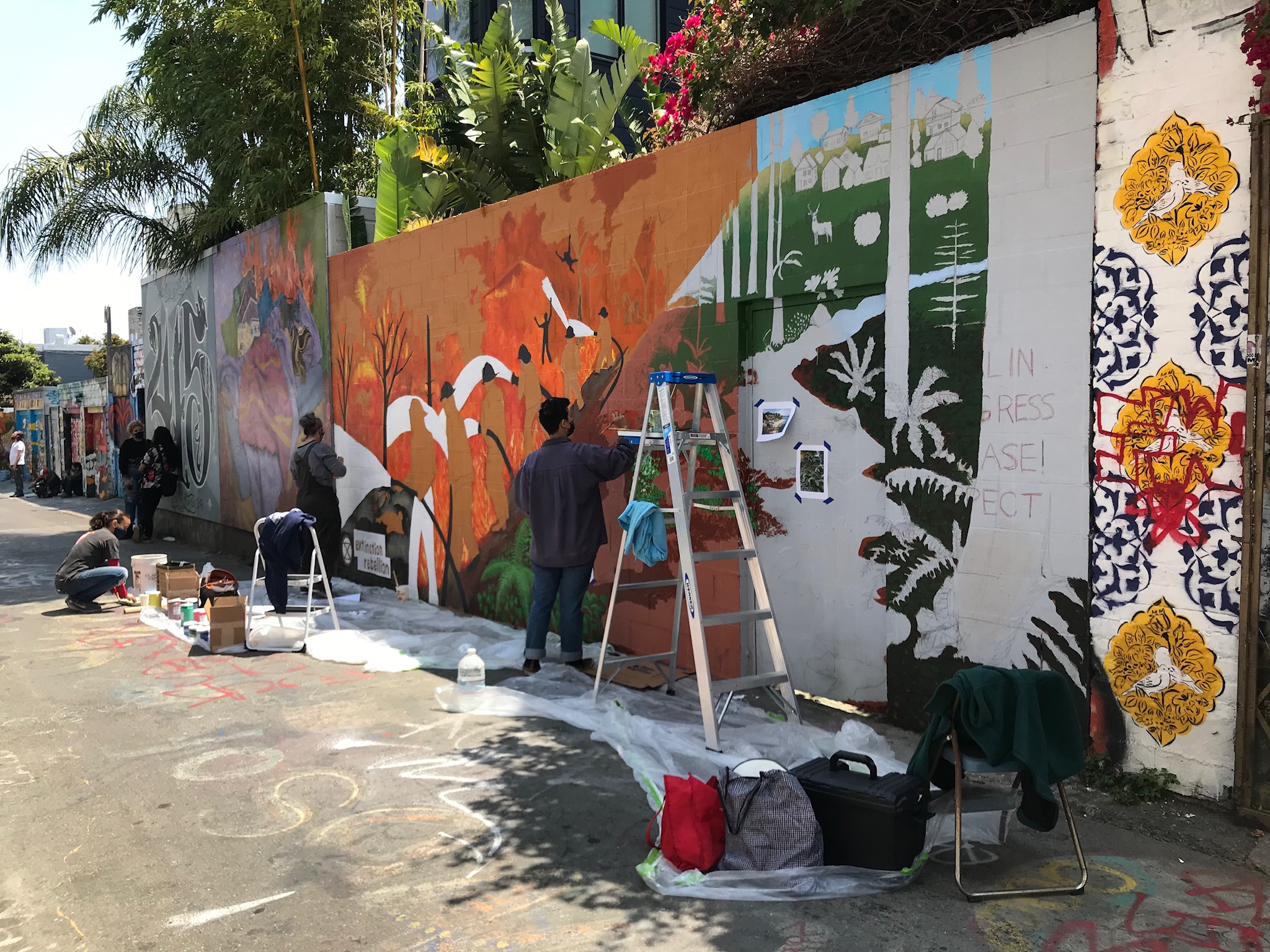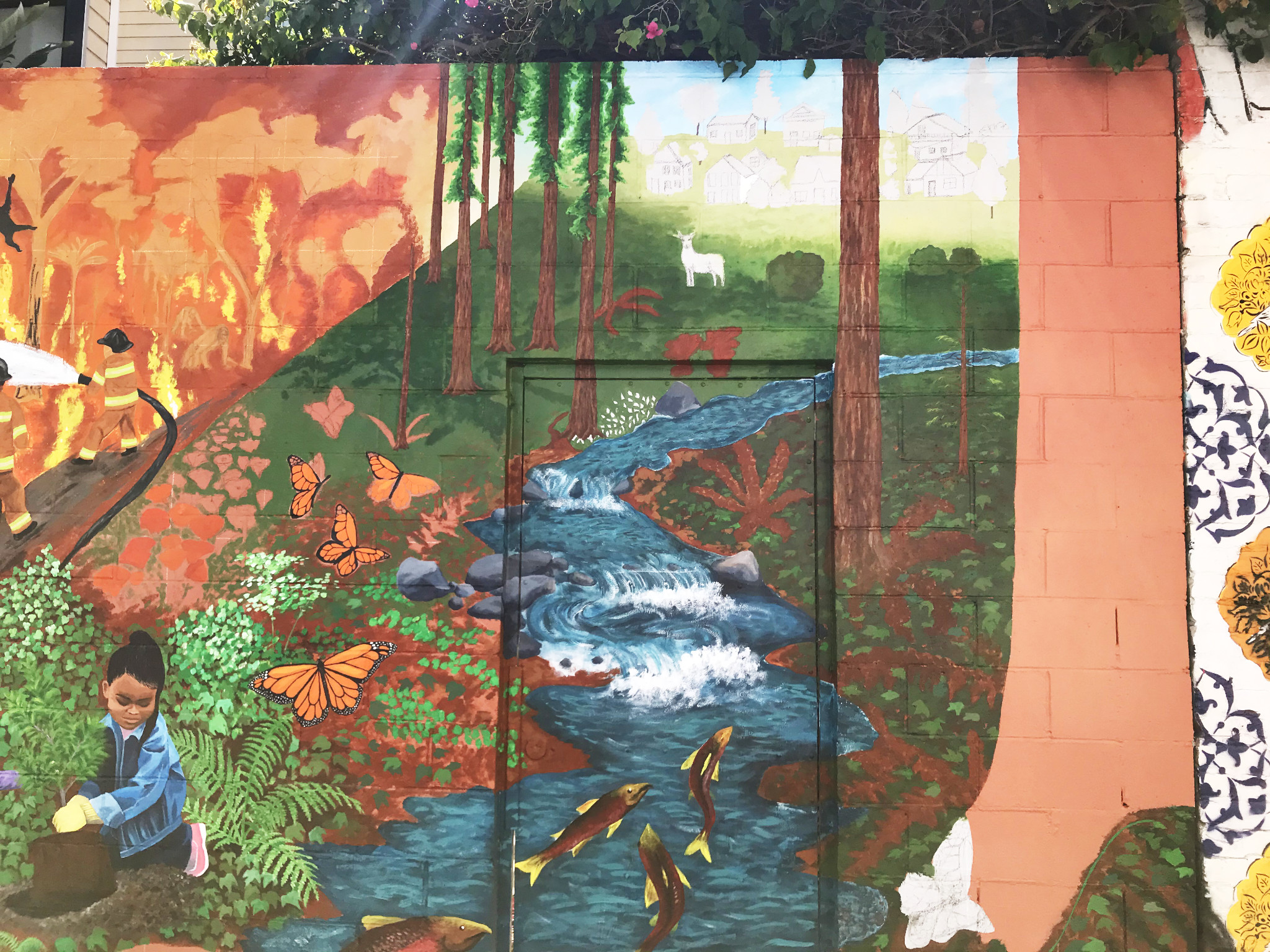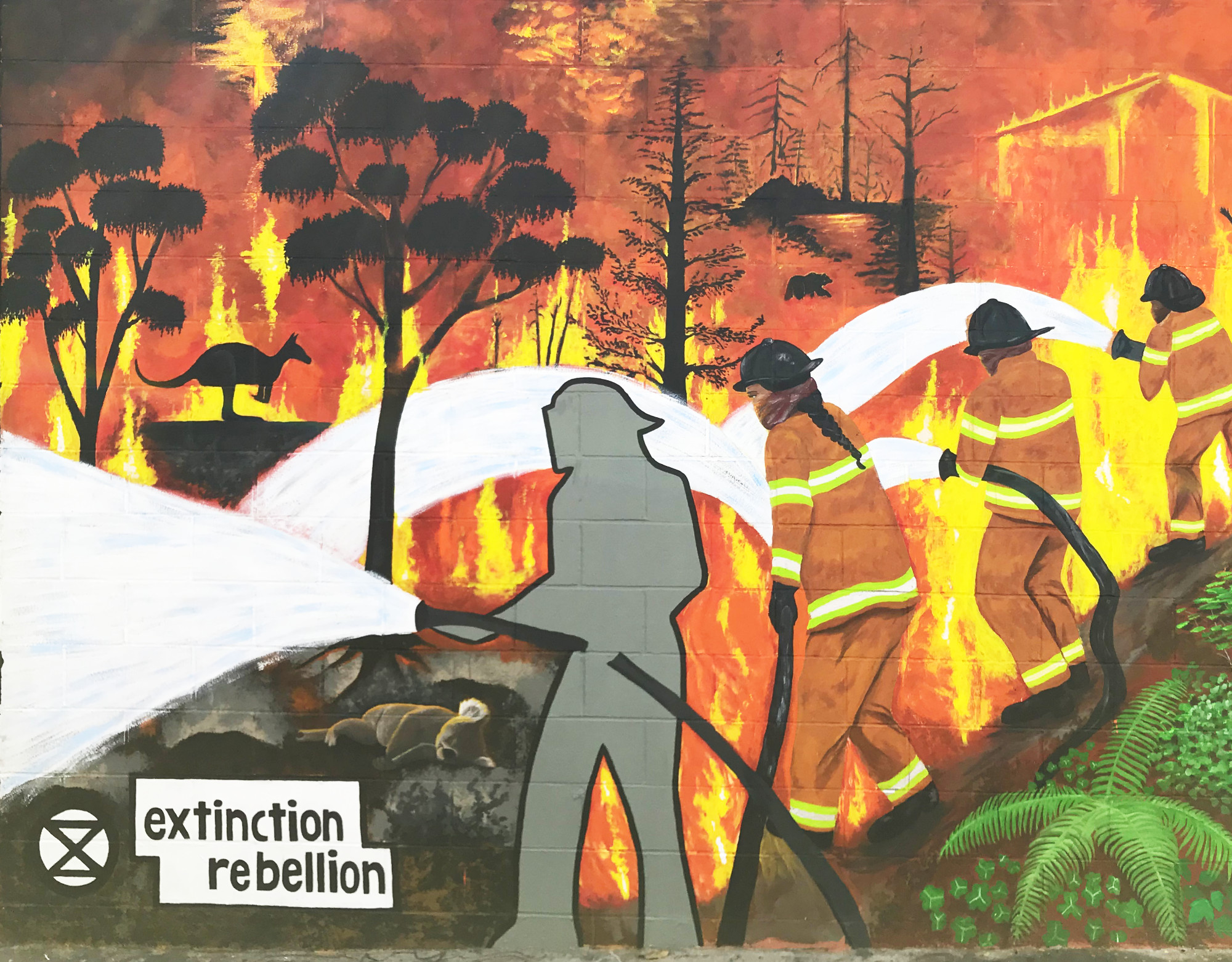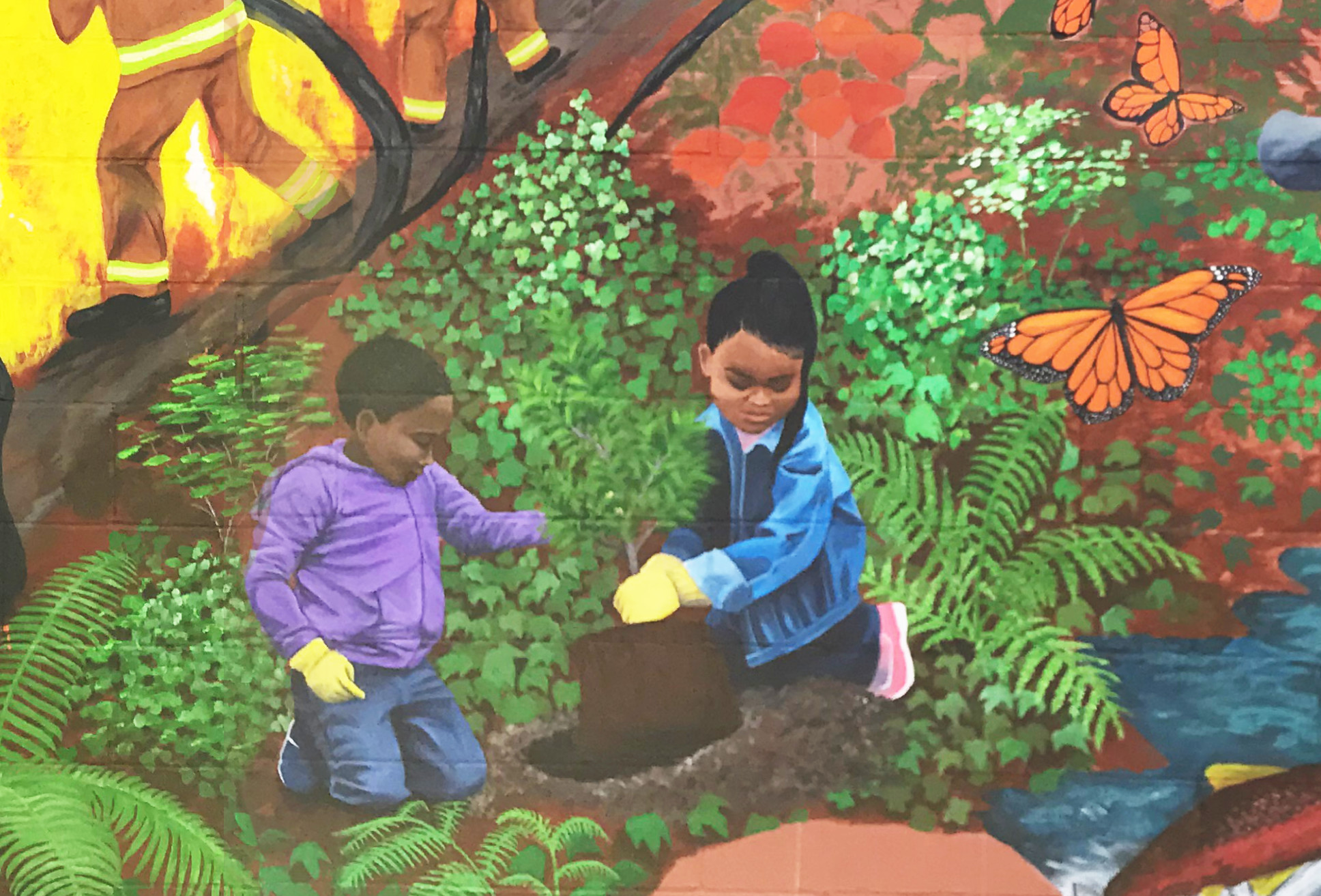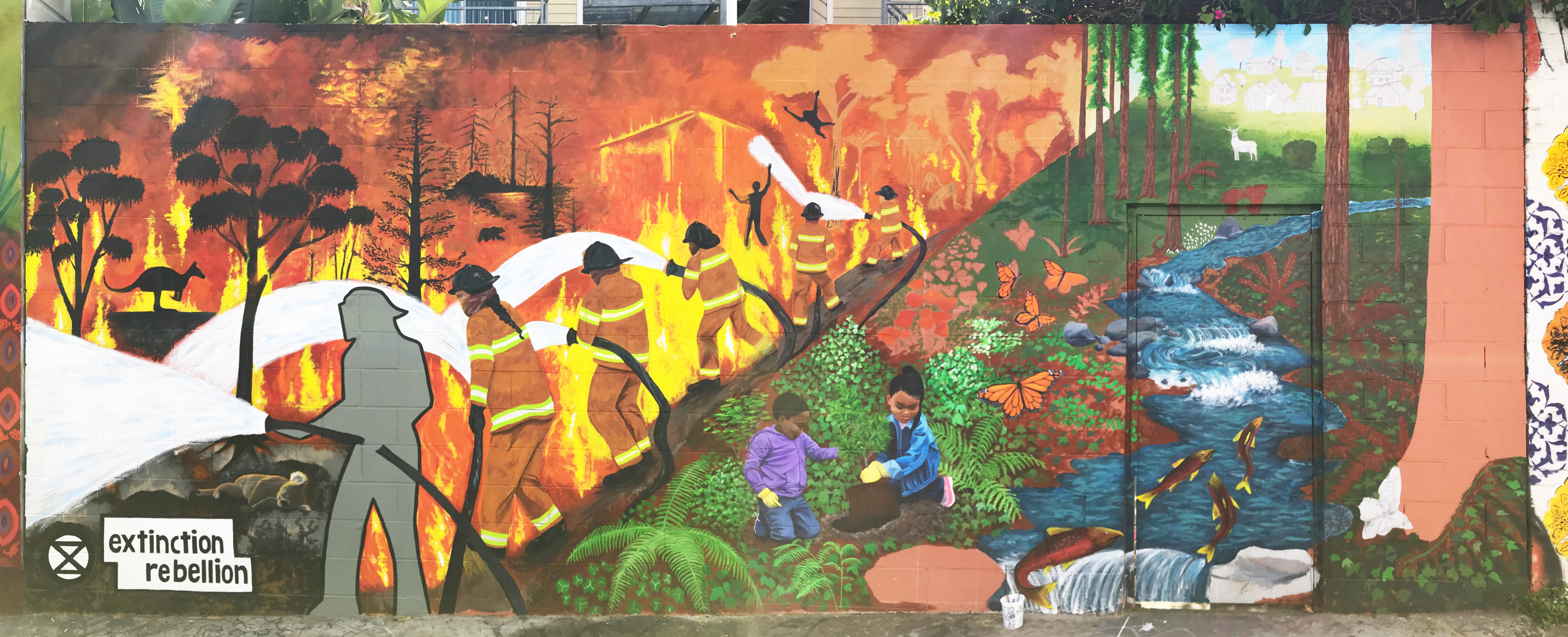 Art credits: Leana, Jeanne, Lisa, Jamie, Sandra, Avehn, Don.
Work continues! If you'd like to be involved in this or other art projects, contact us at art@xrsfbay.org.